Nike GO FlyEase is the Hands-Free Sneaker You Need to See to Believe
The new Nike GO FlyEase is a shoe that you have to see to believe. The world leader in footwear has pulled out all the stops to create a sneaker that is truly one of a kind. Pioneering the solution to laceless sneakers with the Nike Adapt BB, the brand has once again created a solution to a problem we didn't think we had. Forget the AirMag this is the hand-free sneaker of the future.
You'll also like:
New Balance Dives Back in the Archives with BB480
You Can Now Customise Your Own Nike Dunk Low on Nike By You
RM Williams is Officially Australian-Owned Again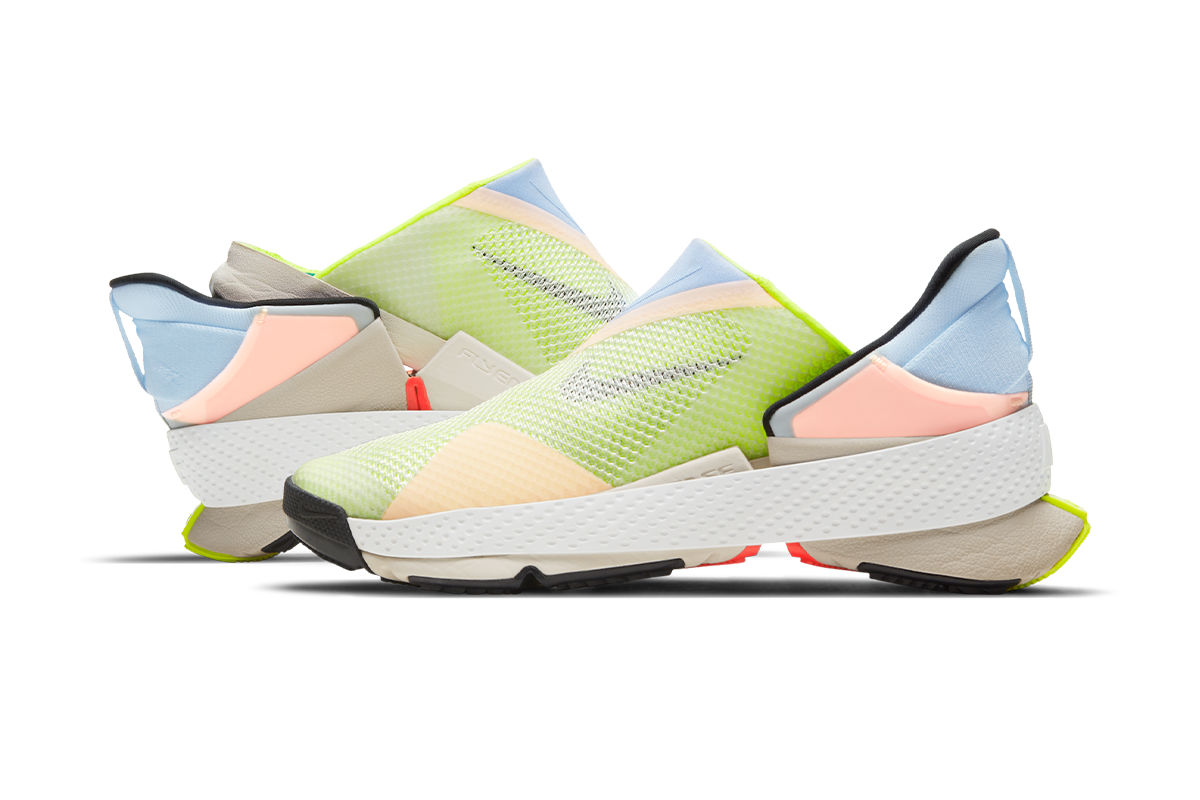 The Nike Adapt BB Basketball sneaker walked so the FlyEase could run. This new model from Nike is so intuitive with it's easy on, easy off design it might be the solution to self-lacing sneakers that we didn't see coming. The brand demonstrates the uncanny ability to show how design, innovation and engineering can meet to answer an ambitious goal. The creation of a hands-free shoe. A goal that has captured sneakerheads attention since the debut of self-lacing sneakers in Back to the Future.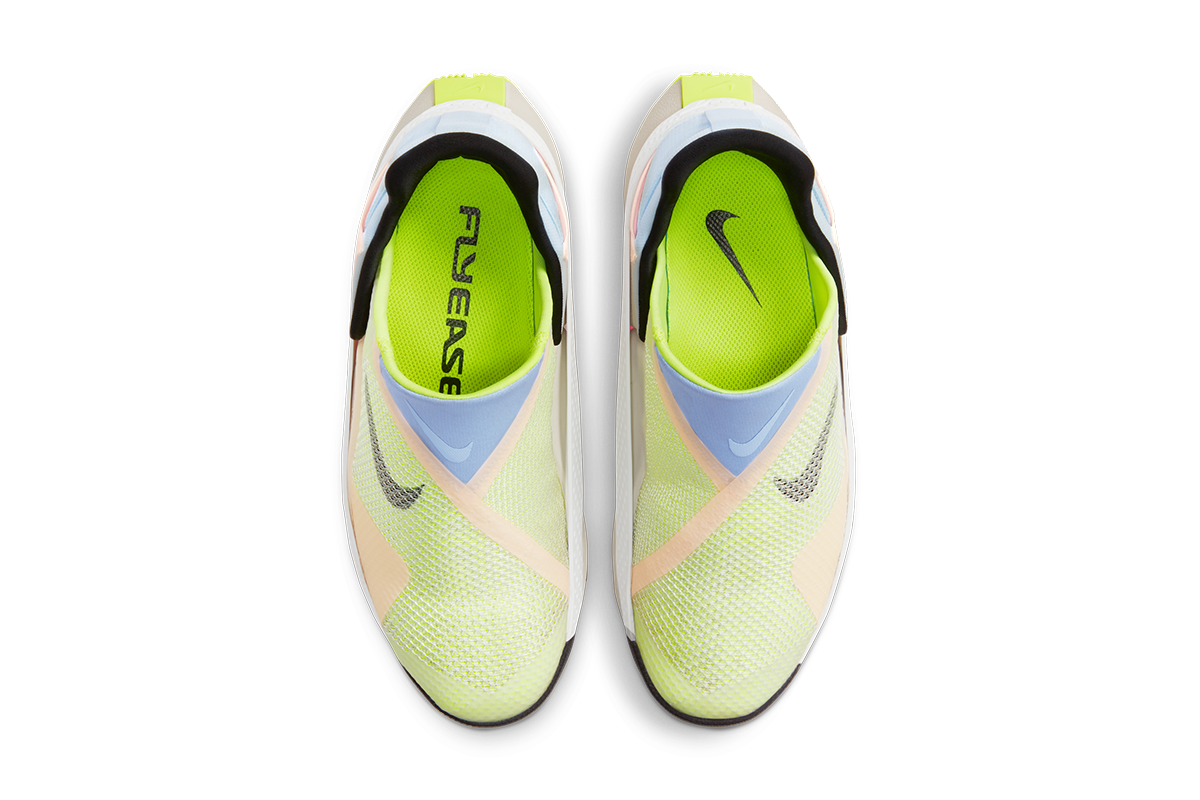 Where some self-lacing sneakers are bulky and widely expensive thanks to their mechanical lacing systems. Nike has managed to create a sophisticated, and accessible solution. The technologies found in the Nike GO FlyEase are emblematic of the "better is temporary" mentality that drives the brand. Since its debut, the technologies have been employed in numerous footwear styles across basketball, running and sportswear. But never have they been on a bigger stage than a hands-free sneaker.
The sneaker is by no means a performance juggernaut, but the premise of hands-free sneakers lends more towards lifestyle than training. The Nike GO FlyEase technology translates to serving a broad range of active lifestyles. Including students racing to class, parents with their hands full and sneakerheads who relish new technologies.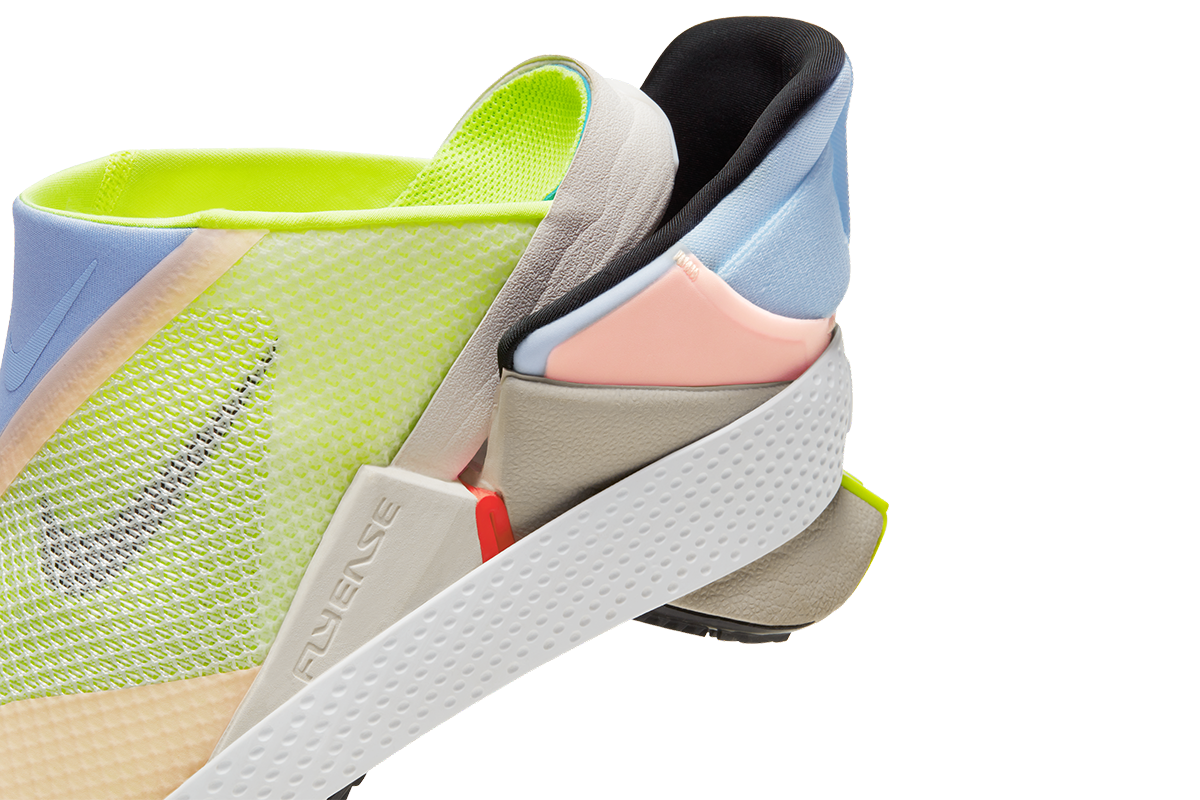 How Does the Nike GO FlyEase Work?
The shoe's smooth motion is accomplished via a bi-stable hinge that enables the shoe to be secure in fully open and fully closed states. When the shoe is open, you can simply slide your foot onto the footbed and step forward naturally. The Nike GO FlyEase tensioner will pull the heel cup and forefoot together, super-charging an action many might take for granted and completely reimagines this movement as the basis for the accessible and empowering design.
The Nike GO FlyEase is available initially via invite for select Nike Members, with broader consumer availability planned for later this year. You can sign-up via the link below.
You'll also like:
New Balance 2002r Colourways Prove Collabs Aren't Necessary
You Can Now Customise Your Own Nike Dunk Low on Nike By You
RM Williams is Officially Australian-Owned Again