2018 Christmas Gift Guide – The Horologist
A man's watch says a lot about him. It speaks to his character to be wearing a vintage Rolex in favour of a modern smartwatch. He's letting you know what he believes: newer is not always better. That said, the same can be said for those who favour modern functionality over looks. No matter your predilection, Man of Many know time-keeping and where to go to find it. For the dads, friends and everyone in between who take pride in their knowledge and understanding of watchmaking, as well as those who truly appreciate the art of the timepiece, here is Man of Many's 2018 Christmas Gift Guide – The Horologist.
More Gift Guides:
2018 Christmas Gift Guide – The Fitness Freak
2018 Christmas Gift Guide – The Traveller
View All Our Gift Guides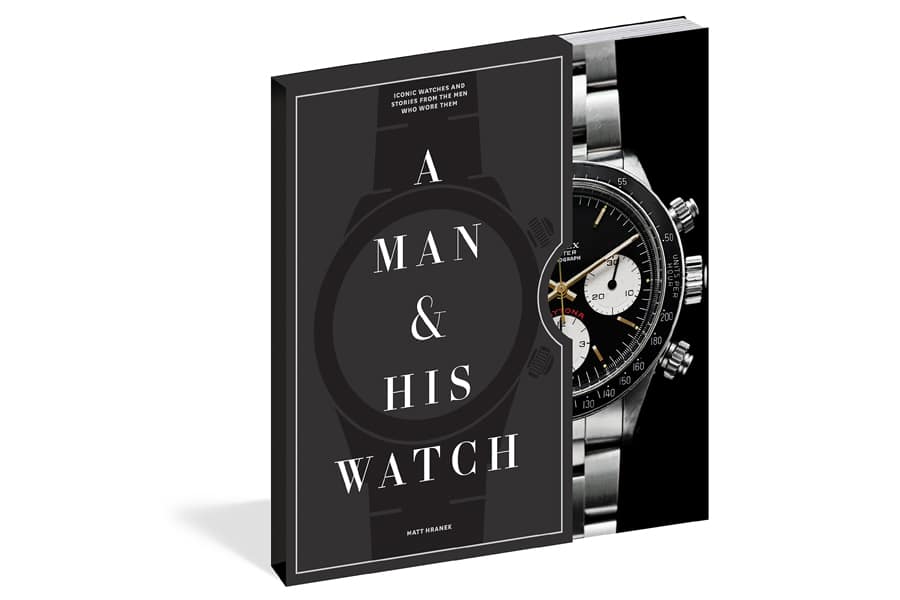 A Man and His Watch: Iconic Watches and Stories from the Men Who Wore Them
Hailed as the book about watches for men by the New York Times Style Magazine, A Man and His Watch: Iconic Watches and Stories from the Men Who Wore Them is more than just an excellent coffee table addition. This bible for horologists details the men behind some of the worlds rarest and iconic timepieces, from Paul Newman's Rolex Daytona to Franklin Roosevelts elegant, gold Tiffanys watch.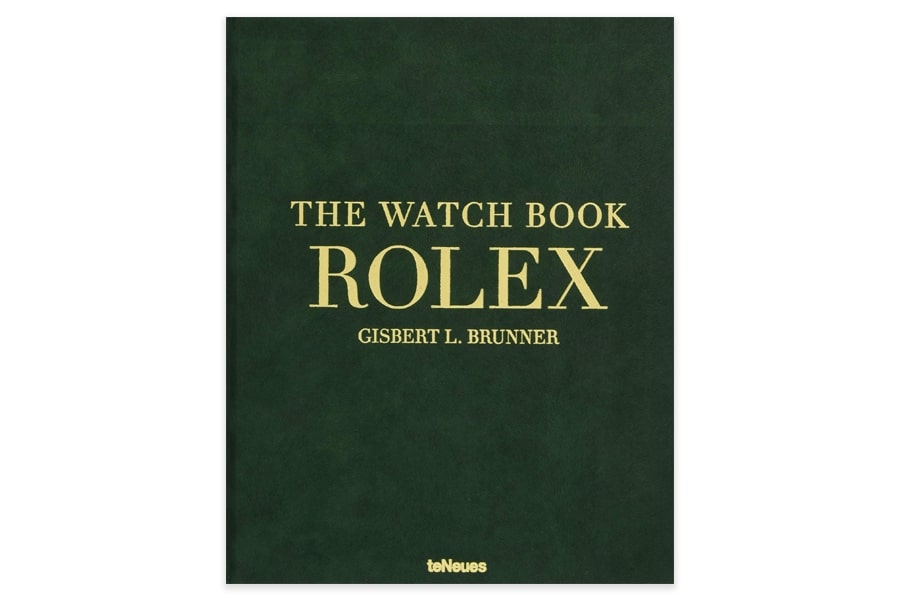 The Watch Book – Rolex
Without any shadow of a doubt, Rolex is one of the most historic watchmakers. From Federer to Daniel Craig, wearers of Rolex are as distinctive as the piece itself. The Watch Book Rolex tells us more about Rolex Founder, Hans Wilsdorf and his mammoth contributions to chronometry. It's thanks to him that we have many of our favourite models today and his work has played a huge part in the technical advances of the industry at large. Expect scintillating detail on the first officially-certified wristwatch, the first waterproof Oyster housing and much, much more.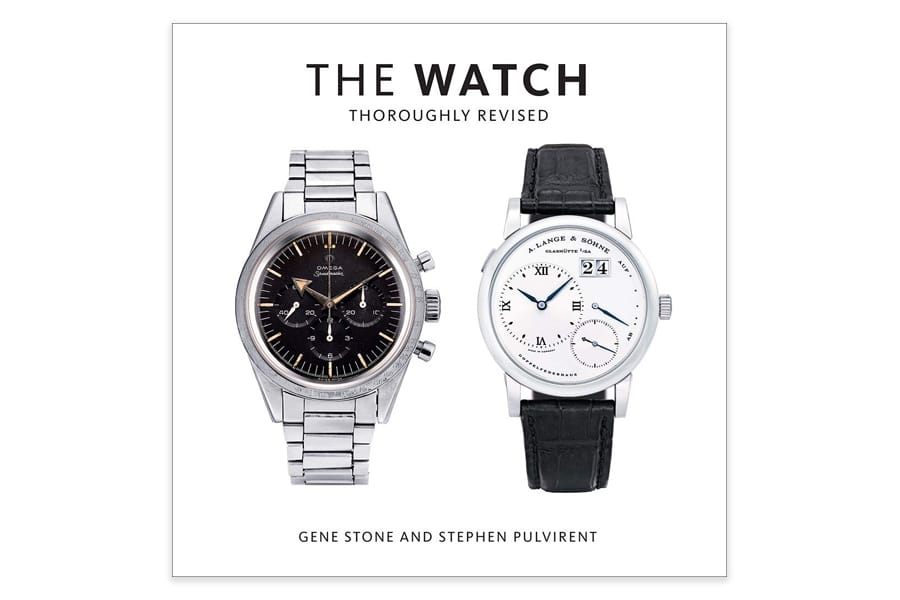 The Watch, Thoroughly Revised
The Watch, Thoroughly Revised is for the horology-fanatic who thirsts for knowledge. It's not just how the watch looks, some people need to know its inner workings and history to be able to truly appreciate a timepiece. Based on the original book 'The Watch', this new version is from original Author Gene Stone and Stephen Pulvirent of Hodinkee.com. Together, they have thoroughly revamped the book to reflect the current state of the watch world, with the addition of new brands, new models, and more focused and nuanced coverage of the traditional brand leaders, including Rolex, Patek Philippe, Omega, and TAG Heuer.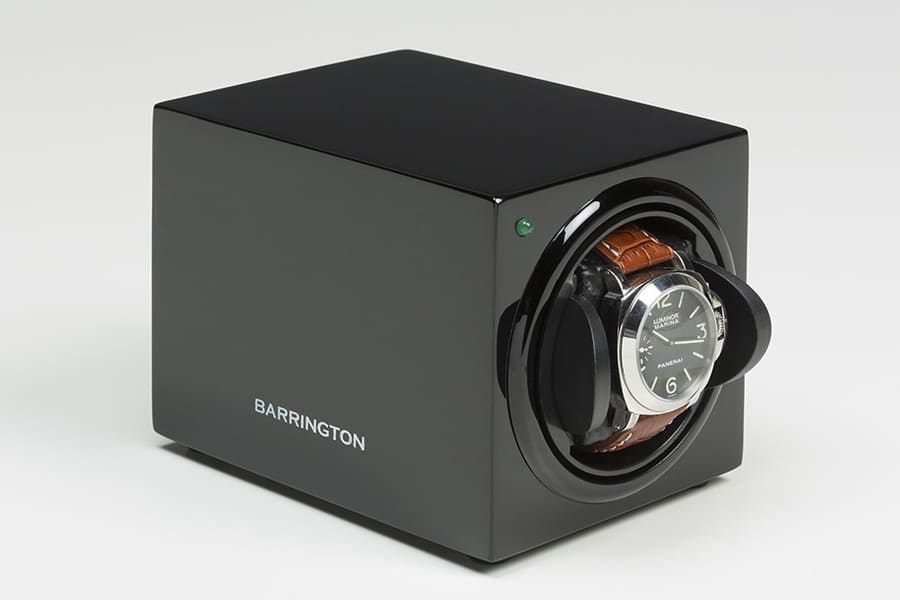 Barrington Watch Winder
The Barrington Watch Winder is one cool customer. Compact and stylish both, this gadget is ideal for those with an automatic timepiece collection. Barrington's single watch winder operates on a basis of gentle rotation to wind watches, ensuring a consistent movement over a longer period of time. Barrington also promises that it won't over-wind your watch, just like your wrist wouldn't do. Designed for practicability, this watch winder box can be powered by AC mains or by two AA batteries if you ever need to wind on a plane or in the car on your way to a black-tie event.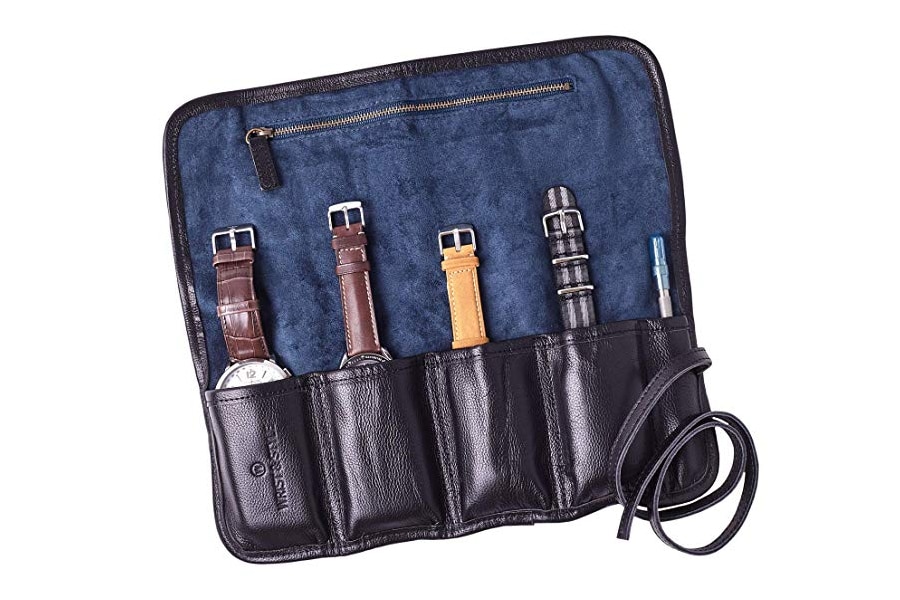 Leather Watch Roll By Wrist & Style
For anyone with more than one or two watches: being made to choose the right watch before travelling can become a serious dilemma. The 'you' that chose a particular piece on one day, may not be the same person who wakes up the next day. The Leather Watch Roll By Wrist & Style is designed to help you travel with multiple pieces from your collection without the risk of damage. Made with premium quality genuine leather, with your selection of waxed canvas or Scottish wool, this watch roll is incredibly durable and stylish and soft to the touch.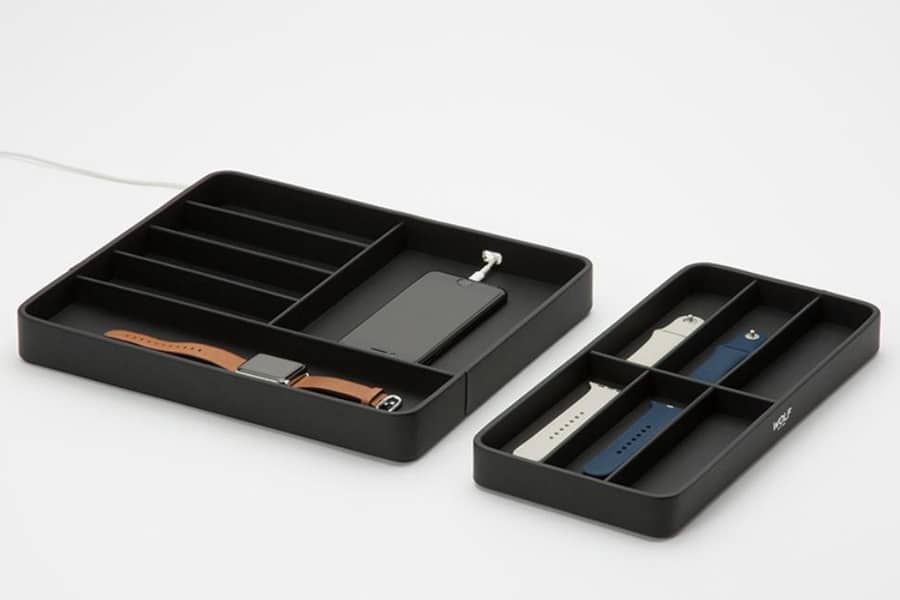 WOLF Watch Valet & Strap Tray for Apple Watch
Smartwatch care and organisation can be made easy. With 10 compartments for Apple watch straps, an iPhone charging port and docking station for cable and puck, the WOLF Watch Valet & Strap Tray for Apple Watch is a watch box built specifically to help you grow your Apple wearable collection.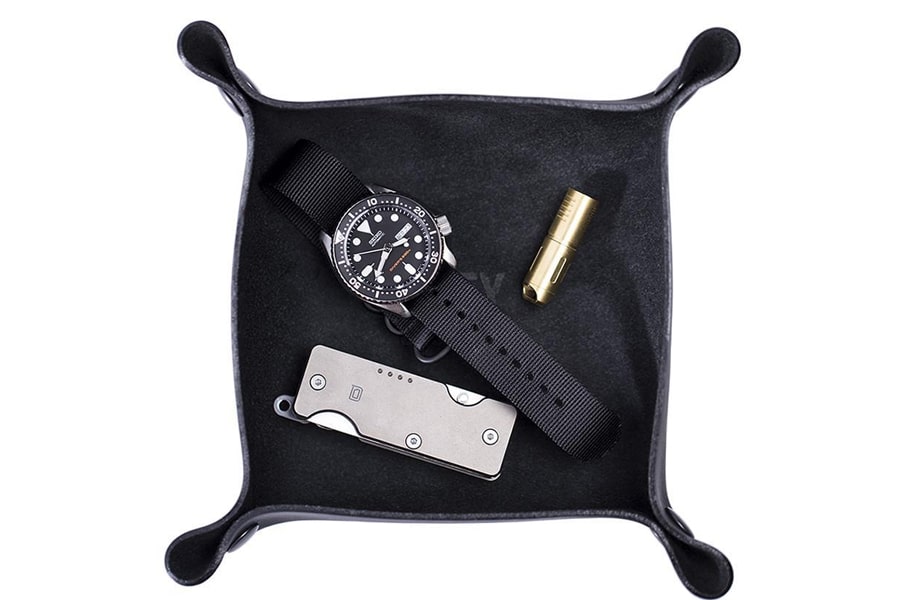 Snappy Valet Tray
Boasting a Horween Austin Calf leather construction, metal snap buttons and "Defy Clutter" leather branding flair, the Snappy Valet Tray is ideal for the storage of your EDC gear. Simply snap it together and place it on a flat surface wherever you go, be it the office, a friends place or hotel room to ensure your gear doesn't scratch or get lost.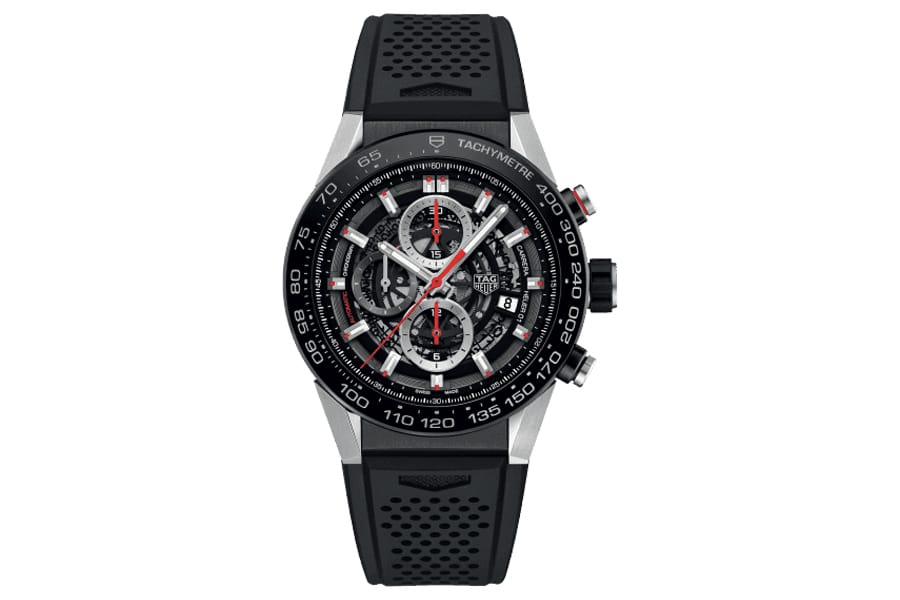 TAG Heur Carrera Calibre Heuer 01
The TAG Heuer Carrera Calibre Huer 01 is a perfect entry point for those new to TAG Huer. Boasting a powerful Swiss made automatic calibre and a balance frequency of a whopping 28,800 vibrations per hour (4Hz), you can't do much better than the gift TAG Heuer craftsmanship. With a larger 45mm casing, polished and fine-brushed steel lugs with fine brushed black titanium carbide coated end-piece, this piece is made to stand the test of time, as well as tell it.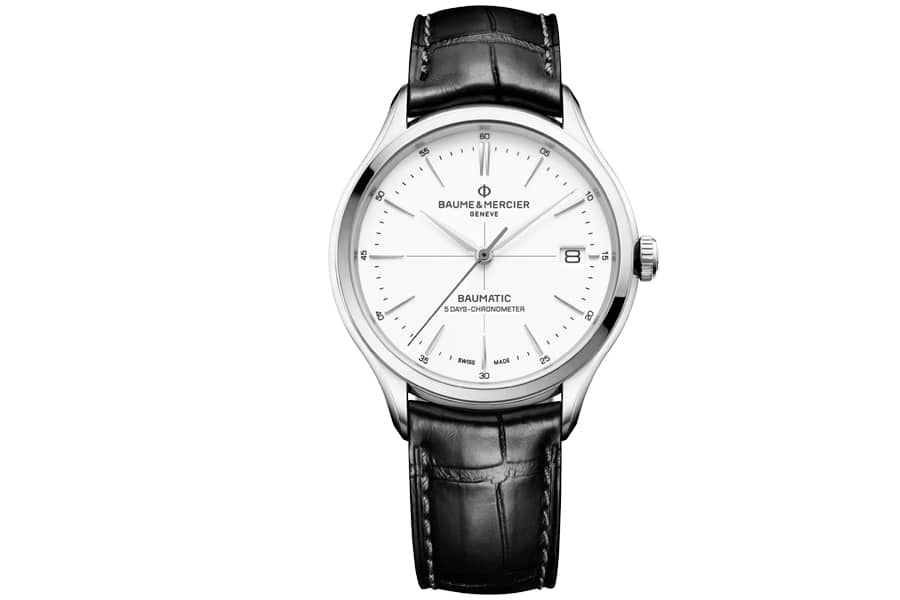 Baume & Mercier Clifton Baumatic
A testament to watchmaking, the Baume & Mercier Clifton Baumatic is, put simply, a perfect minimalist piece. For the sophisticated gentleman, the Clifton Baumatic 10436 model is an automatic date watch manufactured with an in-house mechanical self-winding movement for unparalleled precision. With equal balance in terms of aesthetic, the timeless black alligator strap and the white dial pair, as well as two classic shades, can. Swiss made with a power reserve of 130 hours and non-rotating bezel, Baume & Mercier have outdone themselves with this piece.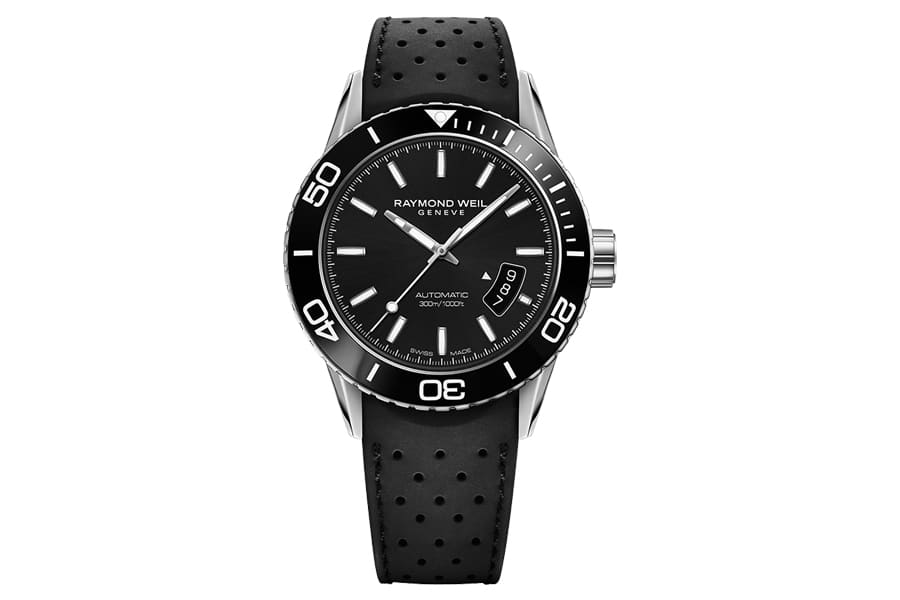 Raymond Weil Freelancer Diver
From the renown watchmakers at Raymond Weil comes the Raymond Weil Freelancer Diver. With a 42mm polished stainless steel case, black rubber strap, black ceramic bezel, black dial and luminescent indicator, this timepiece is the embodiment of 'less is more' in terms of looks – all the while, the piece is entirely versatile in marine settings thanks to a 300m water resistant capacity. For the man who embodies performance, precision and innovation, this timepiece is sure to offer a lifetime of companionship on the seven seas.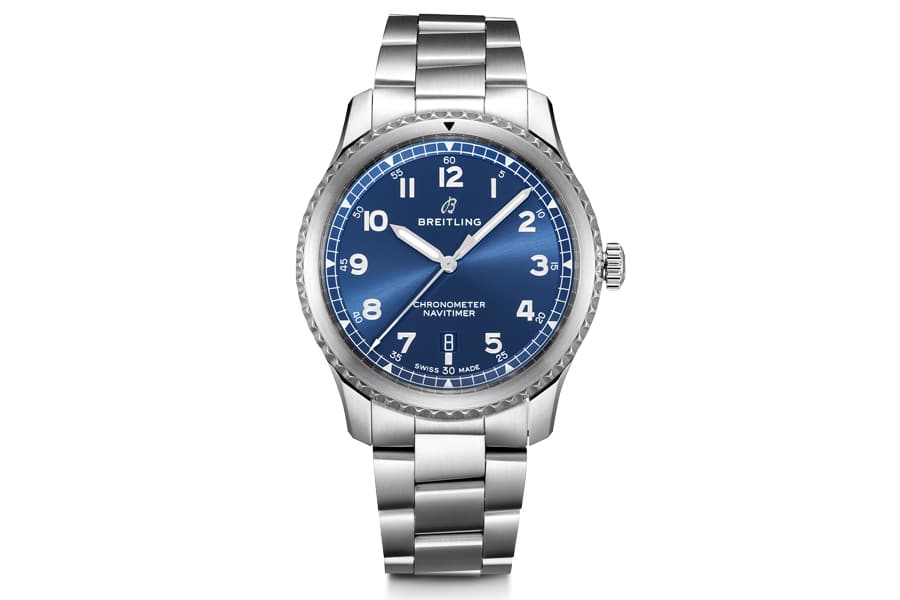 Breitling Navitimer 8 Automatic 41
Give the gift of making a statement with the new Breitling Navitimer 8 Automatic 41. A direct descendent of Breitling's legendary watches from the 1930s and 1940s, this piece is for those who appreciate a fine vintage in terms of design principle. Inside the steel case with its rotating bezel and pointer is the renown Breitling Caliber 17 movement, so rest assured that rugged good looks are not the only thing to love about this piece.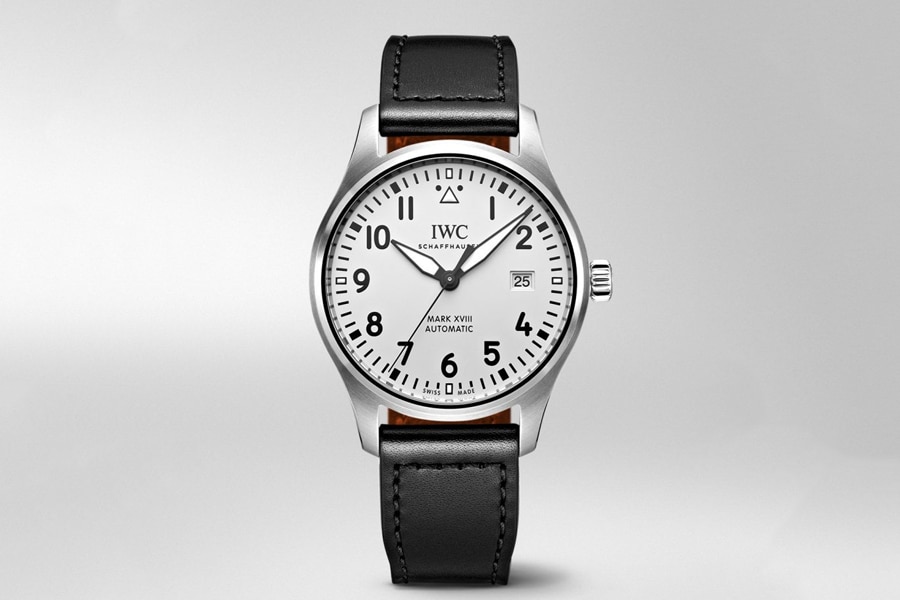 IWC Pilot's Watch Mark XVIII
The IWC Pilot's Watch Mark XVIII is the definition of thoughtful design. Housed in a 40-millimetre stainless steel case with a dial that is uncompromisingly reduced to the essentials (trust us, not a single line is unnecessary), this piece earns its place in the annals of iconic minimalist watches. Thanks to a 35111 Calibre and automatic self-winding movement, sapphire glass and anti-reflective coating on both sides, any wearer is assured both precise time-keeping coupled with subtle durability.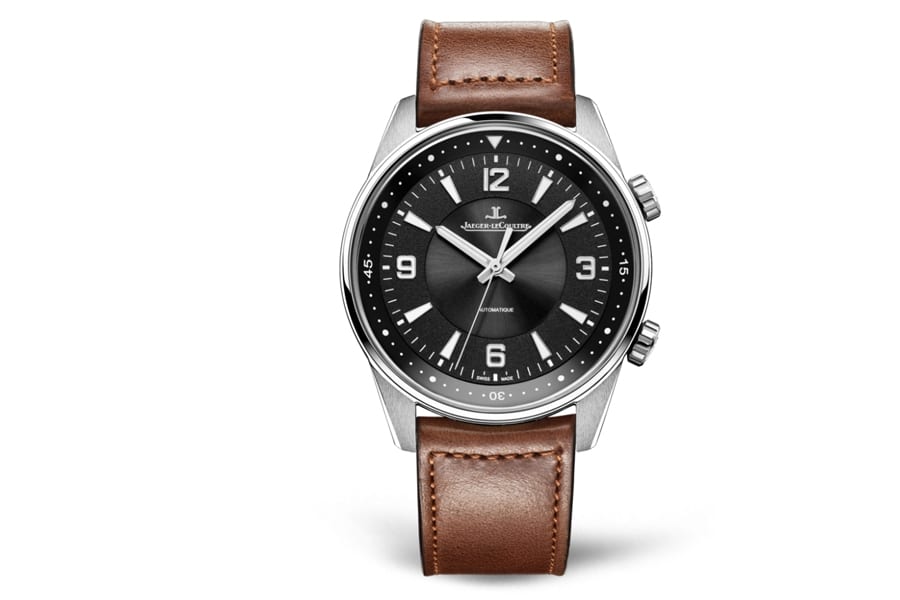 Jaeger-LeCoultre Polaris Automatic
With a subtle blend of timeless elegance and athletic spirit, the Jaeger-LeCoultre Polaris Automatic timepiece in steel is ideal for the self-assured man. With an automatic mechanical movement containing a staggering 195 parts and a 40-hour power reserve, Jaeger-LeCoultre has spared no expense in bringing you this seemingly effortless watch. With a classic leather strap, sleek dial with delicate numerals and hour markers, serrated crowns, short lugs, and the polished and brushed finish of the 42mm case, this is a watch for the man who knows what he wants and isn't afraid to reach for it.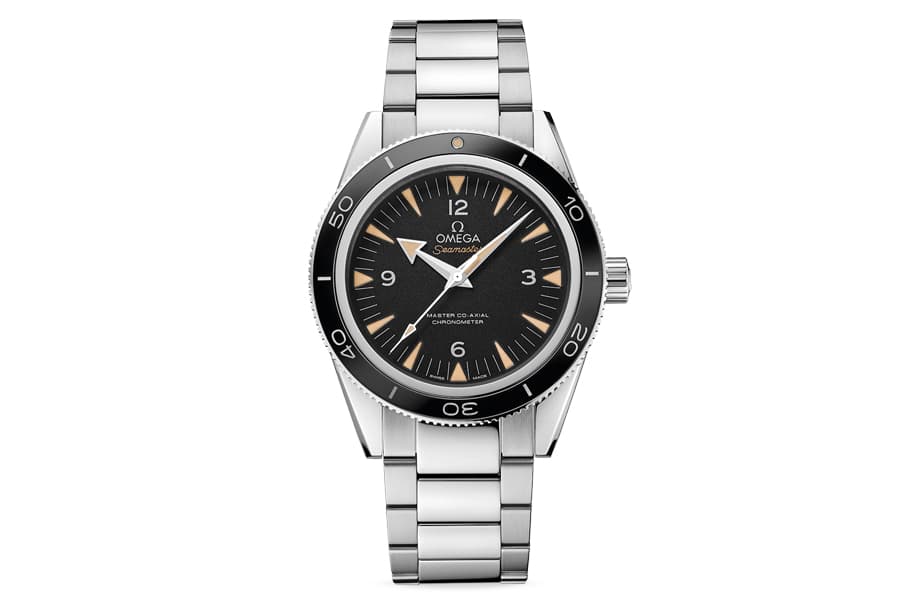 Omega Master Co-Axial Seamaster 300
Potentially the most recognisable series to come from Omega, nay the world, the Omega MASTER CO-AXIAL SEAMASTER 300 is nothing short of spectacular. Steeped in heritage, the new Seamaster from Omega houses a sand-blasted black dial with rhodium-plated hands which are coated with "vintage" Super-LumiNova—a homage to the original Seamaster, no doubt. The polished ceramic bezel ring has a Liquidmetal™ diving scale for high-performance under pressure, only adding to this pieces allure. This quiet beast is sleek yet incredibly versatile, even featuring an anti-magnetic OMEGA Master Co-Axial calibre 8400 within, designed to resist exposure to strong magnetic fields.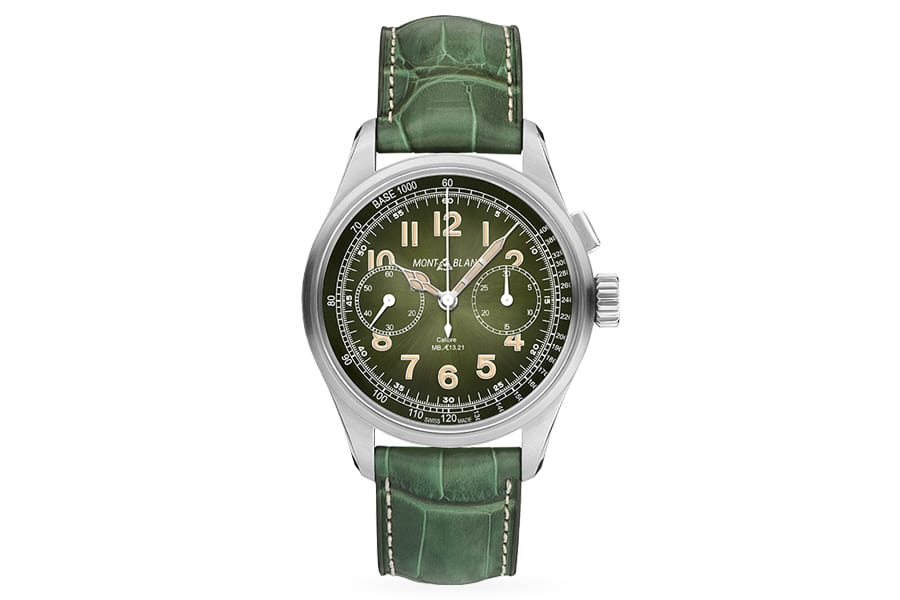 Montblanc 1858 Monopusher Chronograph Limited Edition
At their core, Montblanc ais and have always been, synonymous with adventure. From the highest peaks to your daily commute these Germanic watchmakers are a quintessential brand within the horology landscape. Now, the new 1858 Monopusher Chronograph Limited Edition is here to inspire and drive you this Christmas. Encapsulating the spirit of mountain exploration, this exquisite piece is unique thanks to its iconic V-shaped chronograph bridge and Minerva arrow which is decorated by expert hands.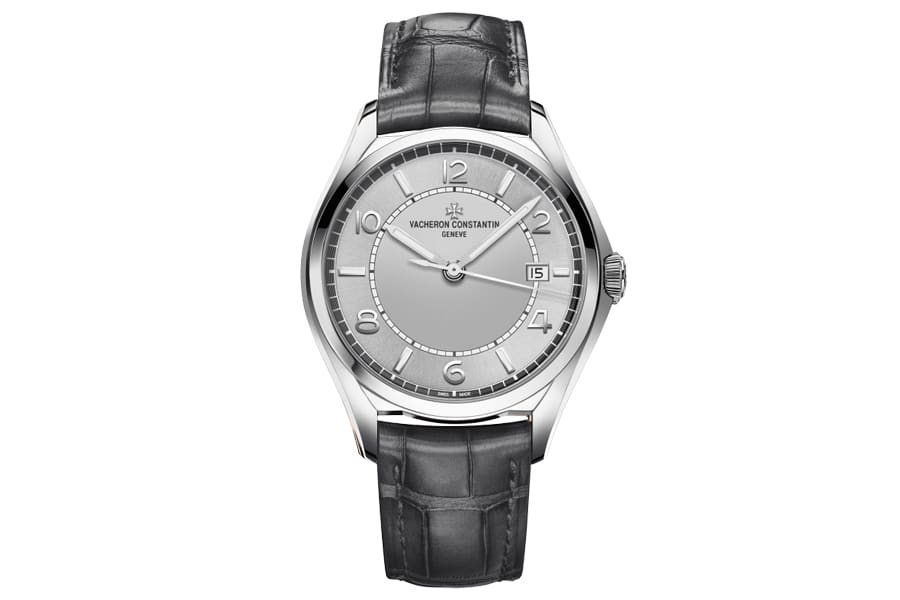 Vacheron Constantin Fiftysix Self-winding
There comes a time when a man is ready for a watch like the Vacheron Constantin Fiftysix Self-winding timepiece. Be it a gift on the day of a big promotion or the Xmas present to end every other Christmas, you cannot go wrong with this watch. With 25 jewels, striking transparent case back, sapphire glass and stainless steel crown, buckle and case, this automatic timepiece is perfect for both formal and extremely formal occasions.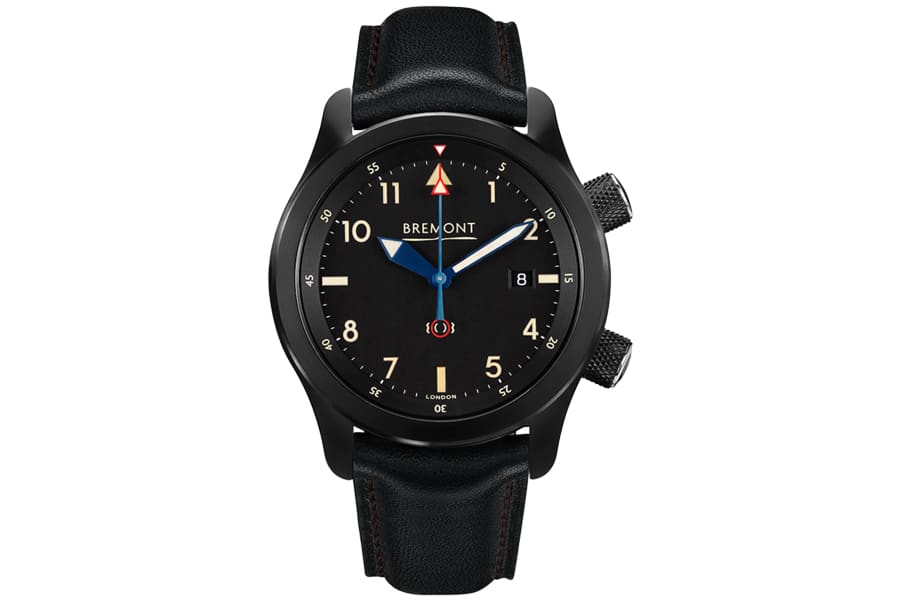 Bremont U-2/51-JET
The Bremon U-2/51-Jet is for those with an interest in conquering the skies. Boasting a modified calibre 11 ½"' BE-36AE automatic chronometer with 38 hour power reserve and hardened stainless steel DLC Trip-Tick® case construction, this timepiece is built to be pushed to its limits. Made for the modern age and beyond the U-2/51-JET incorporates a striking combination of the trademark vintage 51 lume, originally found on the Limited Edition P-51, together with heat-treated steel blued hands.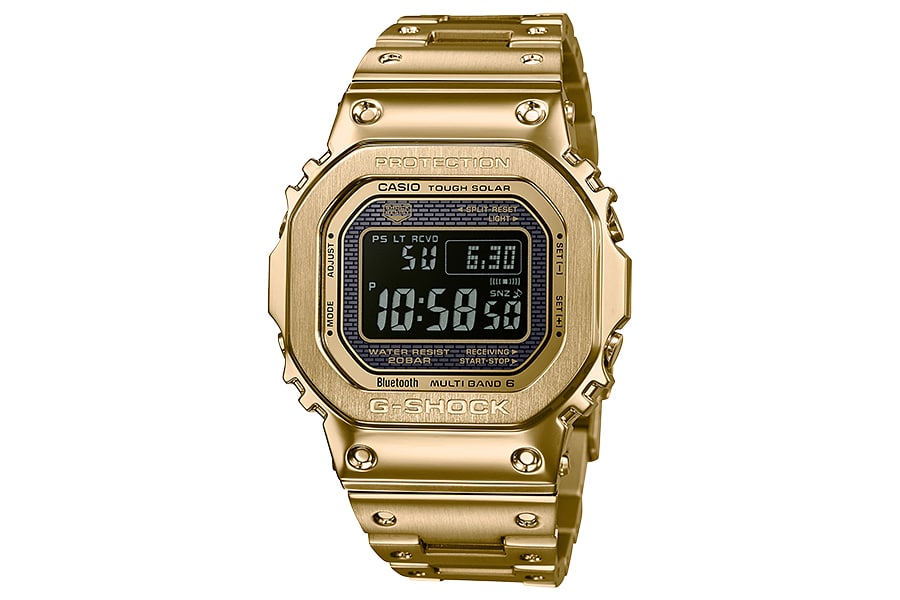 G-Shock GMW-B5000
With 35 years since the introduction of the DW-5000C, G-SHOCK is introducing a new exterior, new structure, and new module GMW-B5000 lineup. Equipped with a Connected Engine, this solid unit of a timepiece is housed by a full-metal hard stainless steel case coupled with ion-plated finished bezels in either black or gold. With light-on-dark LCDs to further enhance the retro- digital look, this piece is unconcerned with the modern age, except when it comes to functionality.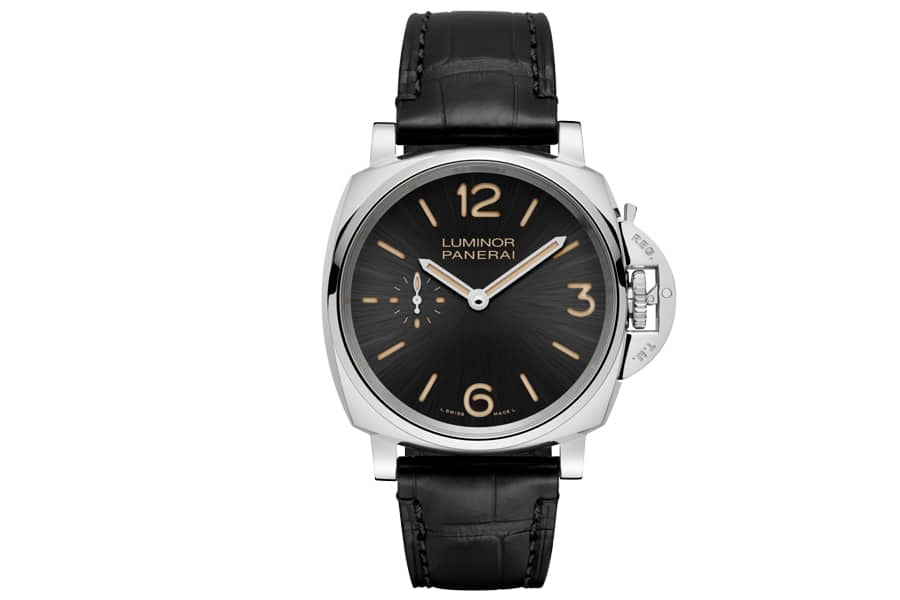 Panerai Luminor Due
With an utterly unique shape and an uncompromising nature, the Panerai Luminor Due is powered by a hand-wound mechanical, P.1000 calibre movement, executed entirely by Panerai to ensure their commitment to craftsmanship. Featuring 21 jewels, a Glucydur® balance, polished steel bezel and a complex 152 components, this piece is worth every penny of its higher price-point.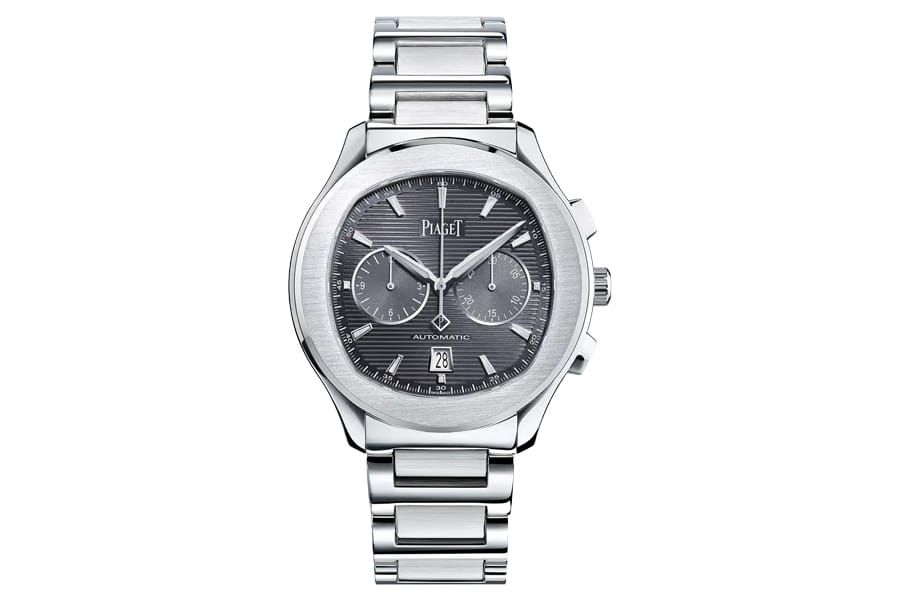 Piaget Polo S
The Piaget Polo S is for the refined man on his day-off. Be it a semi-formal brunch or a Sunday drive, Piaget has outdone themselves in creating a piece that screams 'effortless style'. With an approachable 42 mm steel case, dial with luminescent hour-markers, sapphire crystal case back & Piaget 1160P self-winding mechanical movement with chronograph and date, this piece is to the brim with technical features despite its relaxed look.
More Gift Guides:
2018 Christmas Gift Guide – The Fitness Freak
2018 Christmas Gift Guide – The Traveller
View All Our Gift Guides