Aviation & Horology – Alpina Startimer Pilot Quartz
Swiss watchmaker Alpina has played no small role in the development of military aviation watches. For the first half of the 20th century, they were the official supplier of pilot watches to the continental air forces. During this period as planes took on an increasing role in military operations, aviation watches were there to accommodate, offering the utmost degree of utility when it counted the most. Needless to say, pilot watches began earning a reputation as not just a way to tell time, but as a gold standard in steadfast engineering and mechanics.
For Alpina, this meant crafting timepieces that exuded consistent reliability, precision and functionality at every stage of production. From design to execution, these watches needed to perform brilliantly under any conditions. Meanwhile, the 1938 Alpina 4–with its anti-magnetic and anti-shock properties–is widely considered as the birth of the quintessential sports watch. Alpina was also the first brand to offer an international warranty.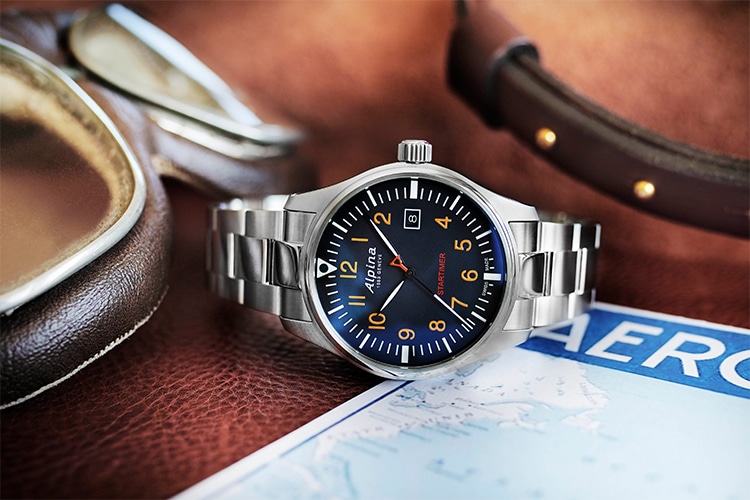 In honour of their remarkable history, the last decade has seen Alpina releasing exceptional heritage pilot watches to critical acclaim. In 2013, for example, it was the "Alpina 130", a chronograph directly modelled after the brand's own 1930s pilot chronograph, complete with telemeter and tachymeter on the dial. Now, Alpina has released a stunning new collection of five watches that represent the perfect fusion of aeronautical craftsmanship and everyday usability. Alpina's Startimer Pilot Quartz watches pay tribute to the brand's legendary past while nevertheless arming your wrist with plenty of modern flair.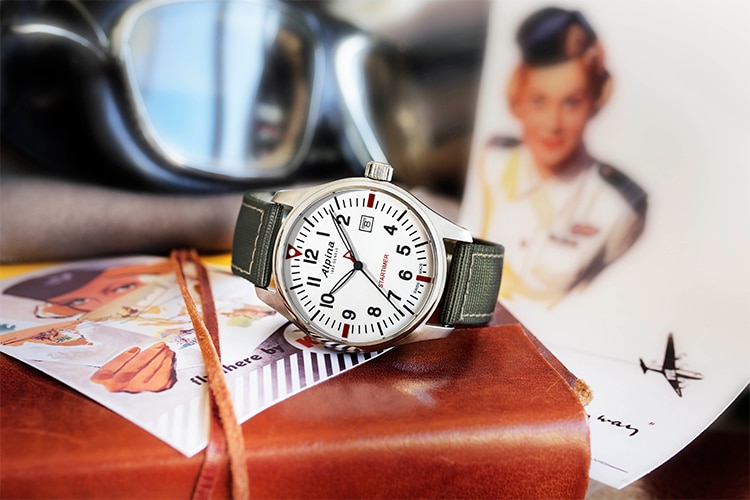 Each Startimer Pilot Quartz model retains many of the core features employed by the military watches Alpina developed nearly a century ago. Expect benchmark tenants like shock resistance and anti-magnetism. To be found on the beautiful, colour-contrasted dials are oversized indexes glowing with luminosity for prime legibility. A practical 42mm case represents a modest adjustment from the standard 44mm case used in aviation in order to reduce bulk. Those cases come available in either stainless steel or black PVD-treated stainless steel. Under the hood is AL-240 quartz calibre movement. Straps range from grey nylon to stainless steel to other variations depending on model.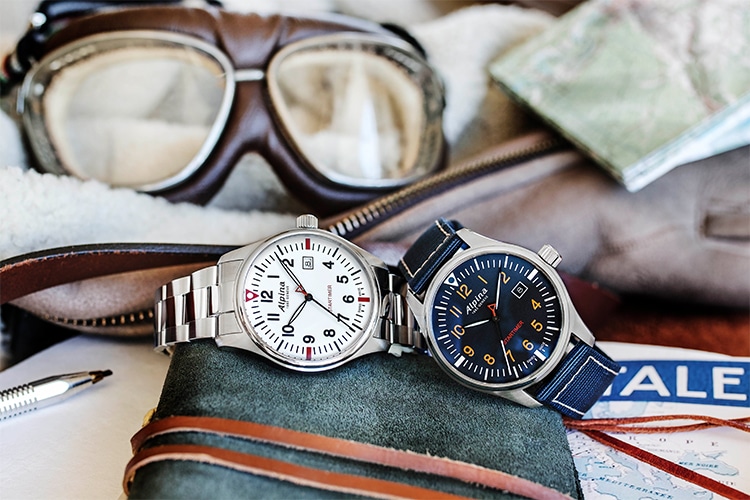 The Startimer Pilot Quartz series is just the latest feat from Geneva-based Alpina. They've been in the game since 1883 and are still around for a reason. Meanwhile, the Startimer Pilot Quartz aims to balance high standards of reliability and performance with everyday approachability. As a pilot might say: mission accomplished. A price range of $895-1450 AUD closes the deal.
Written in partnership with Alpina