The Wind Up – Watch News #112
Welcome to the next instalment of The Wind Up, our weekly round up series of everything new in the world of watches. In this week's instalment we have new pieces from the likes of A. Lange & Sohne, Seiko and IWC, amongst others. So, as always gents, sit back and enjoy!
---
---

A. Lange & Sohne Lange 1 Daymatic "25th Anniversary"
The next limited edition piece from A. Lange & Sohne celebrating the Lange 1's 25th anniversary is the Lange 1 Daymatic "25th Anniversary". Combining some very useful functions like its day-date indicators in a very gorgeous package, the Lange 1 Daymatic remains a crowd favourite. So I think it's safe to say that the Lange 1 Daymatic "25th Anniversary" is as, if not more, desirable. Limited to 25 pieces and available in the oh-so recognisable blue-silver aesthetic of the other anniversary pieces, the Lange 1 Daymatic "25th Anniversary" is the 8th piece to be released in this celebratory collection. Can't wait to see what they come up with next!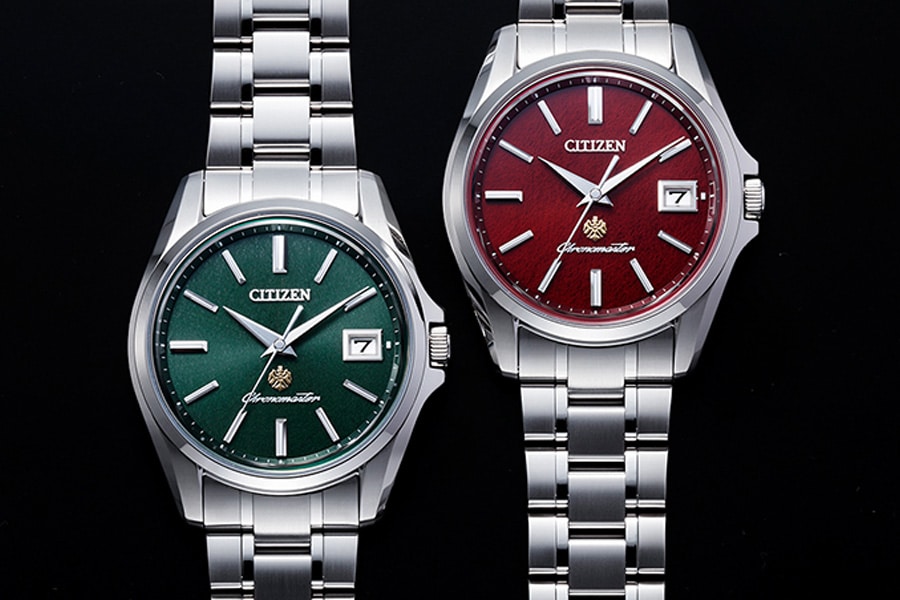 Citizen Chronomaster
Citizen's Chronomaster, known to many as the perfect do-it-all kind of watch, is now available in three brand new dial colour variations. Featuring a Japanese washi paper dial, the Chronomaster is now available with a deep crimson red dial, a supple green dial and a very beautiful blue dial. Each piece is limited to only 200 pieces bar the blue model, which Citizen has designated as being a non-limited edition model. The limited edition models also feature a gold eagle on the dial and on the caseback. Interestingly enough, the use of washi paper on the dial enables the Chronomaster to absorb light through its dial, thus powering the quartz movement below. Super cool.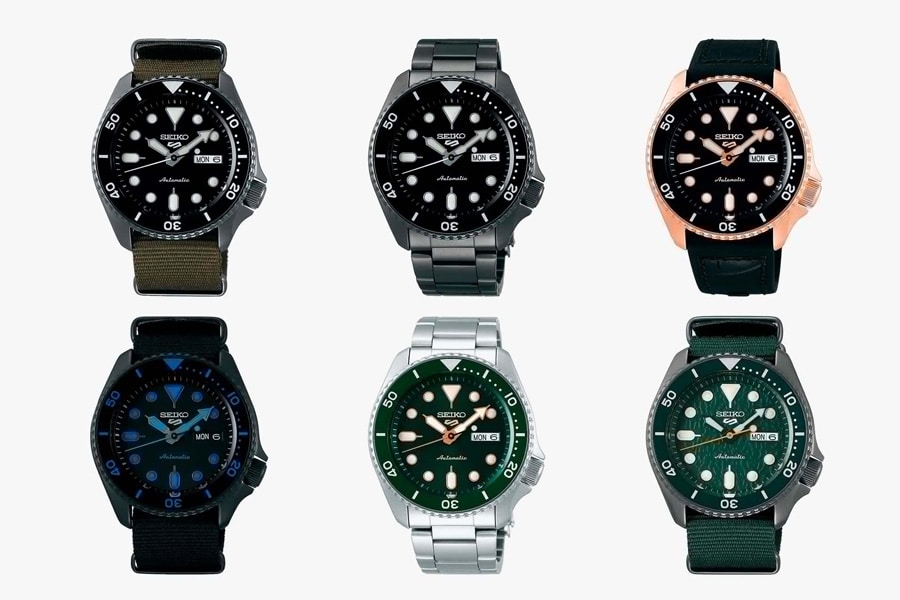 Seiko 5 New Additions
For the first time in a very long time, Seiko has announced some 27 new models through the five Seiko 5 collections: Suits Collection; Sports Collection; Sense Collection; Specialist Collection; and Street Collection. Each new piece will still carry the Seiko 5's DNA in that they will be comprised of a day-date indicator and a crown placed at 4 o'clock. And with 27 models being introduced, there is an almost unspoken guarantee that there is definitely going to be a watch for everyone.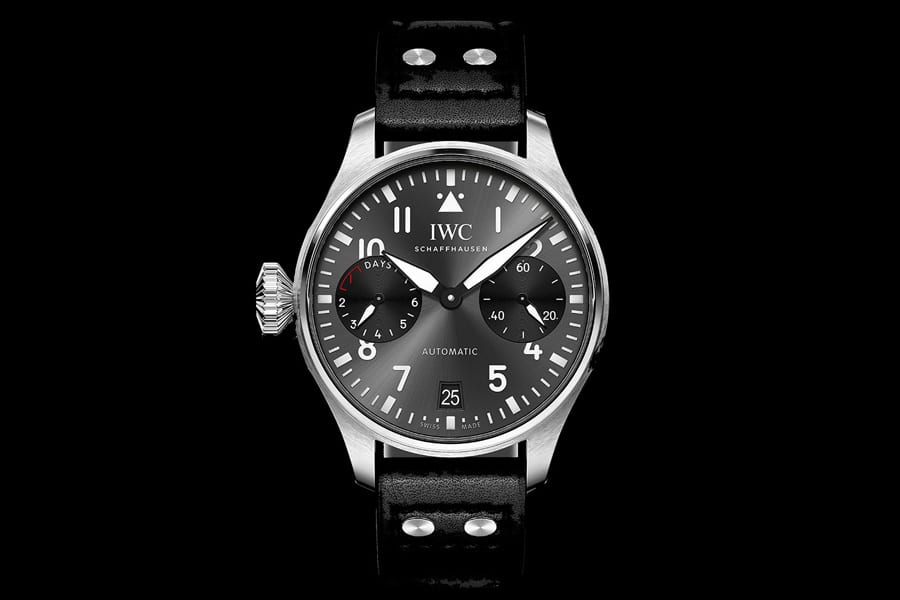 IWC Big Pilot "Right Hander" Limited Edition
New from IWC and a play on one of its most iconic pieces, the Big Pilot "Right Hander" Limited Edition. Featuring an enlarged crown on the opposite side of the case and a "flipped" dial (where the power reserve indicator and small-seconds register have swapped positions), the Big Pilot "Right Hander" Limited Edition is still as IWC as a watch can get. Everything else remains the same: the same dark grey dial and black sub-dials. The same leather strap. The same enlarged look that appeals to so many. The IWC Big Pilot "Right Hander" Limited Edition will be made in a limited run of only 250 pieces, so you better move quick!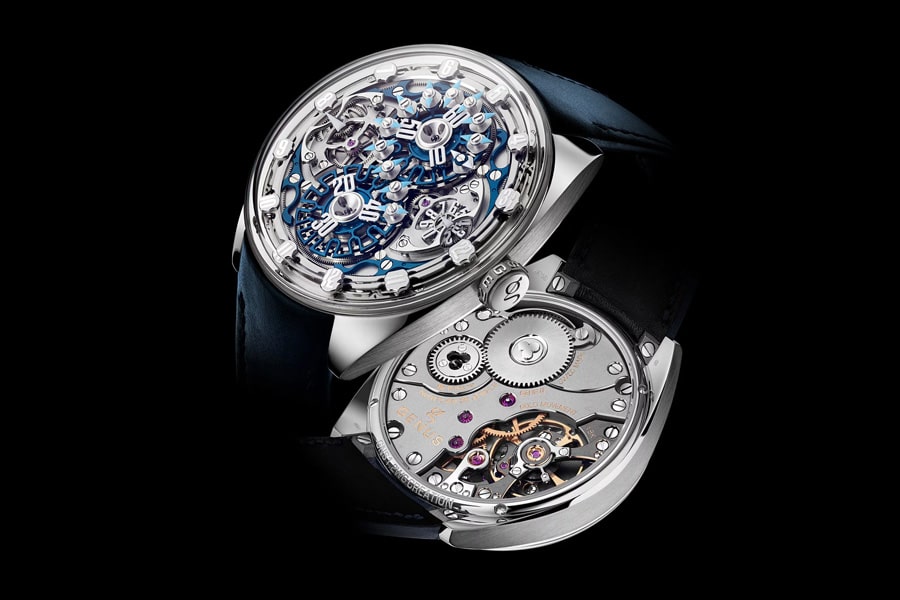 GENUS GNS1.2
Here is something you're certainly not going to see everyday. The GNS1.2 is GENUS' first production watch that combines a truly unique display that is both dazzling and a little bit overwhelming. But once you look through its initial intricacies and highly complex look, it becomes super easy to engage with the watch. The GNS1.2 has an odd way of telling the time. Using orbiting elements, it displays the hours and ten minute intervals, along with exact minutes on a separate disc. Everything has, of course, been tended to by hand which all looks lovely in the 18k white gold case. Unfortunately only 8 pieces will be made so our chances of seeing one in the metal are quite slim. That, and the fact that it's priced at 288,500CHF (or about the price of a single bedroom apartment in Bondi)…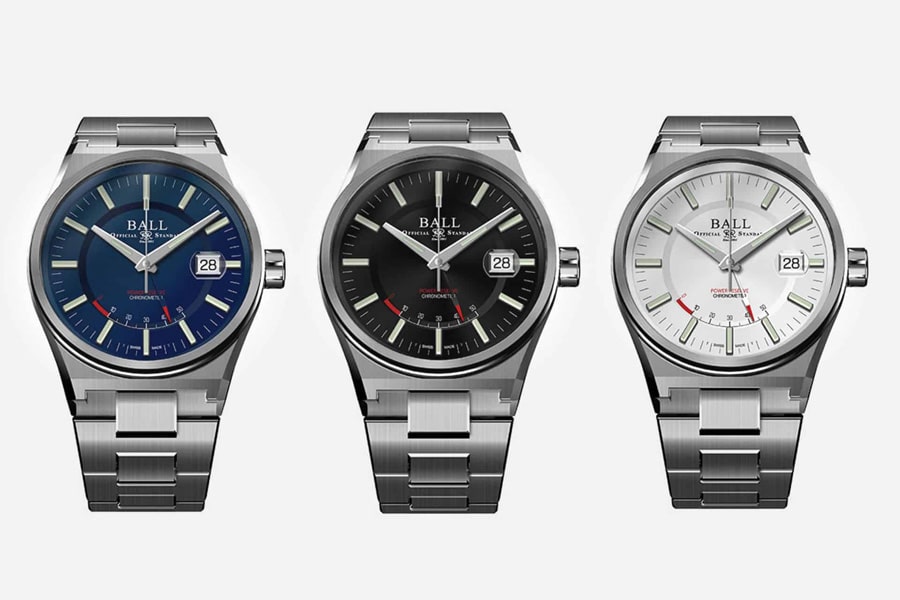 BALL Roadmaster Icebreaker
Introducing the Icebreaker, BALL's latest addition to its Roadmaster collection. By using 904L steel, which is the same type of steel Rolex uses, BALL has really emphasised the point of the Icebreaker: a true beater. More than capable of holding its own in some super tough environments, the Icebreaker looks awesome. Available in three dial variations (black, blue and white), and with the ability to choose whether you would want a COSC certified movement in the watch or not, the Icebreaker does have the advantage of being "customizable". Available on a bracelet in the same material as the case, the Icebreaker is outstanding.
If you enjoyed The Wind Up and would like to continue reading about watches, you can head on over to my blog, Haulogerie, where I delve a bit deeper into the wonderful world of horology.
---
---