The Wind Up – Watch News #25
The days are starting to warm up, and the Sun is deciding to stay up in our sky for a little bit longer. Thank goodness. And just as the temperature will rise as the Earth tilts its bottom half towards the Sun, our coverage on the happenings in the world of watches goes on too. In this instalment of The Wind Up we're covering a wide range of TAG Heuer & Porsche Celebrate 50 Years of the 911 Carrera RS 2.7 from Vacheron Constantin all the way down to the accessible Tissot. So as always, sit back, put your feet up and enjoy!
You'll also like:
The Wind Up – Watch News #23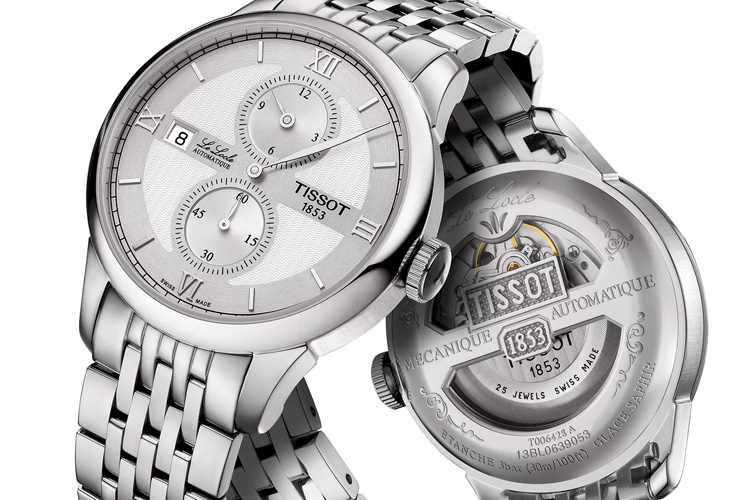 Tissot Le Locle Automatic Regulateur
I love the Regulateur complication. The split between seconds, minutes and hours appeals to my inner watch-nerd and its application, although arbitrary, is respectable. Tissot have released three new pieces all based on this fantastic complication. There's a stainless steel case with leather strap variant, a stainless steel case with a bracelet as well as a slightly more expensive two-tone stainless steel edition. The dials are legible, and the differentiation between the three split functions is easy to read and easy to understand. The hours are shown on the sub-dial at 12 o'clock, the seconds at 6 o'clock, while the main hand indicates the passing minutes. I would've preferred a sweeping seconds hand on the central axis with the minutes-hand taking its original position at 6 o'clock, but beggars can't be choosers. Its powered by the ever-reliable ETA 2825.2 automatic calibre which is exposed only slightly through the ornately shaped sapphire caseback. Everything seems fine so far, right? Yes, but I have one small OCD-type issue. Why has Tissot decided to add Roman numerals at 12, 3, 6 and 9 o'clock for a minute-hand indicator that obviously requires 60 divisions? Slightly frustrating, and something that I probably won't get over any time soon. But otherwise, a solid piece at a great price.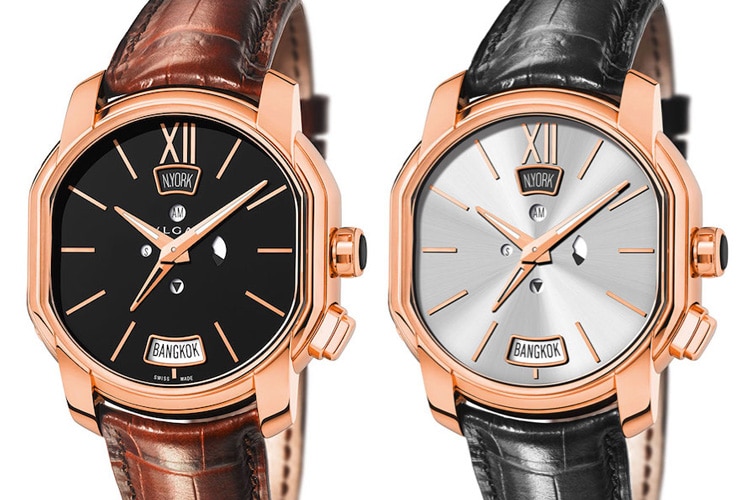 Bulgari Hora Domus Dual Time Zone
Let's get one thing straight, this is so obviously a love-it-or-hate-it piece. There's no grey area, no fence-sitting with this one. I've been looking at it over the past couple of days and I can safely say that I'm pro-Hora Domus. I think. Nope, definitely pro. Obviously this piece won't appeal to everything, aesthetically speaking. Available in pink gold with either a black dial or a silver dial (black being my choice), the Hora Domus' aesthetic is both eye-catching and kind of subtle. Subtle in the sense that there is nothing excessive on the dial. You see what you need to see: local time hours, minutes, home-time indicator, home day/night indicator, local time am/pm, local city indicator and just for the heck of it a season indicator. Seems confusing, I know, but once you get your head around the absurd amount of information coming at you, you'll realise just how simple it is. The Hora Domus isn't all show no go either, and with the in-house automatic calibre BVL 191 powering the 45mm beast, you have no slouch in the engine bay. Priced high (it is Bulgari, remember..), but for the person looking for "different", I really don't think there's anything better at the moment.
---
Featured Video from Man of Many
---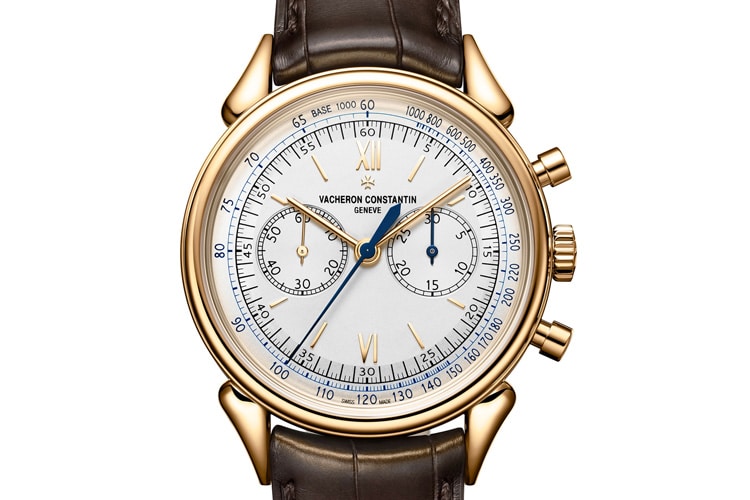 Vacheron Constantin Historiques Cornes de Vache 1955
When I first look at a watch, I ask myself the very confronting question: Yes or no? Yes or no answering several immediate questions. Do I like it, would I wear it and can I see why someone would wear it? So with the VC Historiques Cornes de Vache 1955 I came to a very simple conclusion. Yes on all three fronts. And now we wonder why. First off, its gorgeous. Everything about the watch is beautiful. From the flawless dial to the blued steel chronographs, from the perfectly sized rose gold 38.5 case to the distinctive cow-horn lugs, everything is sublime. Then you turn the piece over, and what you see is the epitome of efficiency and no-nonsense time-telling accuracy in the form of the in-house made manually wound calibre 1142 (based on the Lemania 2310). Although not ornately finished as that of a Datograph, its still superb and you'd be hard pressed to find a more beautiful movement in VC's collection. Although I wouldn't call it a grail watch per se, its striking aesthetic backed by such an incredible movement would place it high up on a purist's list of must-haves. Priced respectably with all things considered, but still certainly something that is out of reach for many of us. Another winner from a pillar of the watchmaking industry.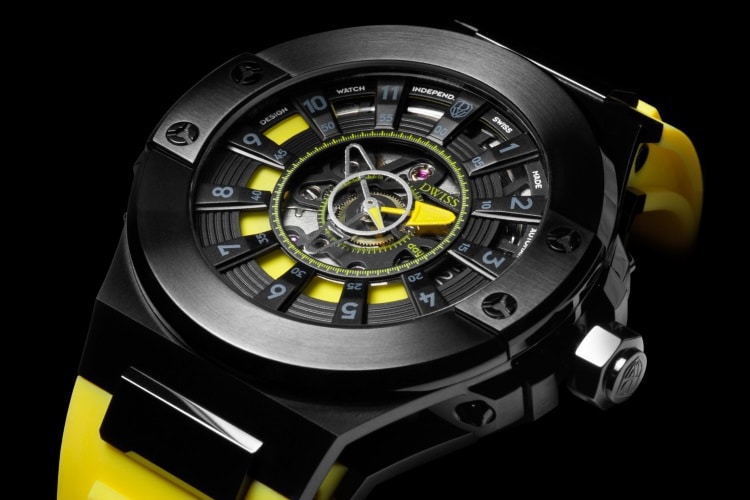 DWISS M2 Automatic
Its fun to trawl through Kickstarter, looking at all the prospective pieces that are hoping to be backed. The DWISS M2 is a piece that's caught my attention. Not for the fact that they've long surpassed their original goal of 30,000CHF (they're on 407,000CHF as I'm writing this), but because of their unique design directives. The inverted (or semi-skeletonised) dial shows a unique way of telling the time, of which you can read more about on their website. From a visual standpoint, the piece is super polarising. I for one enjoy its modern design, but I can see why people would avoid it. At 43mm, it isn't as large as you'd imagine a truly modern-designed watch to be, and I can appreciate the constraint the engineers exhibited during its design. Powered by the respectable ETA 2824.2 which boasts almost two full days of power reserve, the choice of a true Swiss made movement is fantastic and will do wonders for the brand's authenticity and standing amongst the fanatical watch community. I wouldn't call them pioneering, but I will call them daring.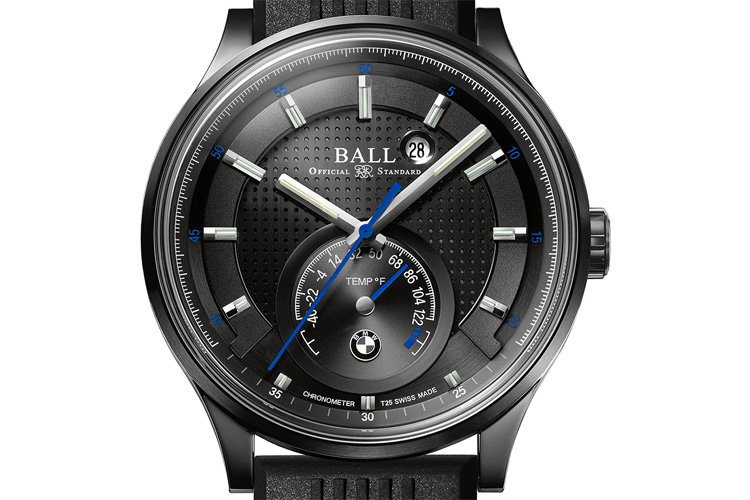 Ball for BMW TMT Chronometer
For the BMW enthusiast, the Ball for BMW TMT Chronometer is your perfect driving companion. Or is it? I don't know, who cares. It looks great. There's something about pulling off a blacked out watch that I love, and Ball does this extremely well. Their latest piece (available with or without the BMW insignia at 6 o'clock) looks badass and has the ability to stand out amongst a stacked line up of competitors. The dial utilises different textured finishes, and the addition of the blue dial hints adds another dimension of clarity. Interestingly, there is a temperature gauge at 6 o'clock that Ball announced to be supremely accurate throughout its measuring spectrum. Unfortunately, it doesn't seem to be available in "Degrees Celsius", so you'd have to get used to converting the displayed temperature. Powered by the ETA 2892 (that's three so far, are you also seeing a theme here?) automatic movement, its been COSC chronometer certified so you can expect reliable time-telling. All in all, it's a very niche piece that will appeal to a small market segment, but being limited to only 1,000 pieces I expect them to sell quite well.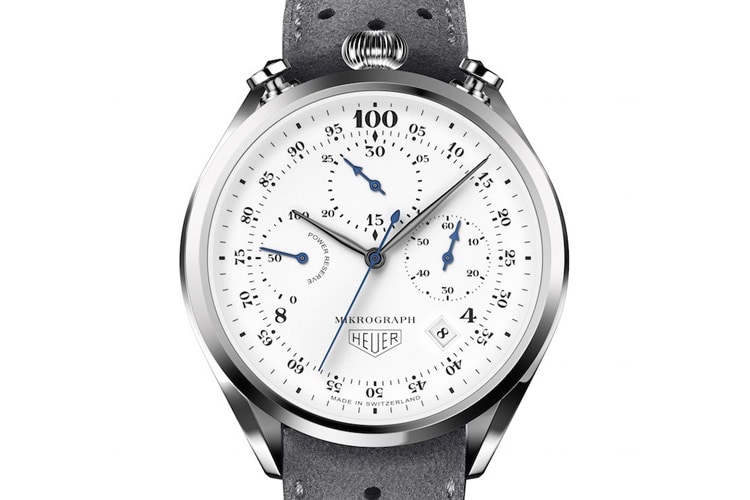 TAG Heuer 100th Anniversary Mikrograph 1/100th of a Second Automatic Chronograph
As the name implies, the Mikrograph has the ability to measure a 1/100th of a second, which is no easy feat. The convertible watch (you have the ability to wear it as a normal watch or use it as a pocket watch) measures a large 45mm in diameter, but with its irregular positioning of the onion crown and mushroom pushers at 12 o'clock, it seems a tad smaller. The white dial is complemented beautifully by the ornate blued steel hands, while the printed numerals also display similar ornate properties. The vintage inspired piece has the Heuer namesake inscribed at 6 o'clock in the old-school stylized font which I personally love, and the addition of the date window adds to its functionality, but I can foresee the Heuer purists being displeased with it being there. Limited to only 100 pieces and priced in the high 20s (thousand, that is), it's a purposeful watch that will appeal to the Heuer fanatics.
You'll also like:
The Wind Up – Watch News #23
The Wind Up – Watch News #22
The Wind Up – Watch News #20
---
Featured Video from Man of Many