The Wind Up – Watch News #38
With Baselworld just a couple of weeks away, you'd be inclined to think that $7.8 Million Patek Philippe Silk Road Watch Claims World Record manufacturers around the world have opted to hold off on any new releases…but you'd be wrong. Brands both big and small keep the hits coming and that's more than fine by us! In this instalment of our regular watch series, The Wind Up, we're going to have a look at a submersible oil-based watch, a solid daily beater and a stunning German, just to name a few. So as always, sit back, relax and enjoy!
You'll also like:
The Wind Up – Watch News #37

Ressence Type 5G
The new Type 5G still resonates everything that Ressence is–drastic, daring and distinct–but with one main difference: it's a diver's watch that uses oil to read brightly and legibly under water. Pair that with a premium lightweight body and 100m worth of water resistance and you're looking at a watch that means business. The Type 5G's beautiful case and matching polished and micro-blasted titanium dial gives it a sleek and refined look, while the curvature of the dial and low-placed bezel adds a bit more oddity, further separating it from the hoard of more traditional diver's watches. The 5G is powered by a heavily modified ETA 2824 movement with the aforementioned oil chamber providing illumination, thereby enabling the wearer to tell the time no matter how hostile the environment. All in all, the Ressence Type 5G will appeal to a very particular type of consumer–one with $35,800USD to spare for starters. Nevertheless, its an ingenious product that will make someone very very happy.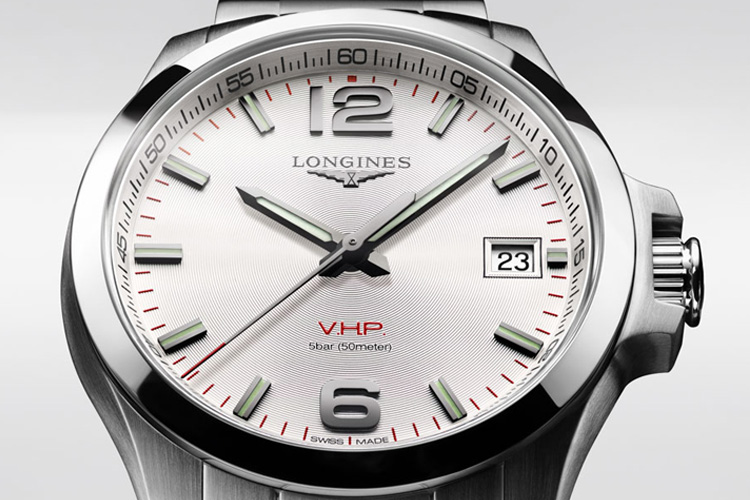 Longines Conquest V.H.P
I look at Longines as one of the undisputed kings of affordable and practical watches. Their timepieces–while sometimes slightly lacklustre and missing that much desired x-factor–are still fundamentally well constructed and durable. The Conquest V.H.P is a solid looking timepiece that combines refinement, elegance and Quartz-reliability in a very wearable package. The polished steel case and plain white dial are offset wonderfully by the subtle red hints on the seconds hand and 'VHP' inscription. The protruding crown and crown guards add an appealing element to this piece that would otherwise look quite plain and ordinary. The added date-window at 3 o'clock really brings home the fact that this can be a great daily beater as well as something you can comfortably wear with a suit and tie. My only qualm is the oversized 12 o'clock numeral. I think it looks a bit off, especially against such precise and delicate details. Nonetheless, this is an really impressive watch, even if it's powered by a battery.
---
Featured Video from Man of Many
---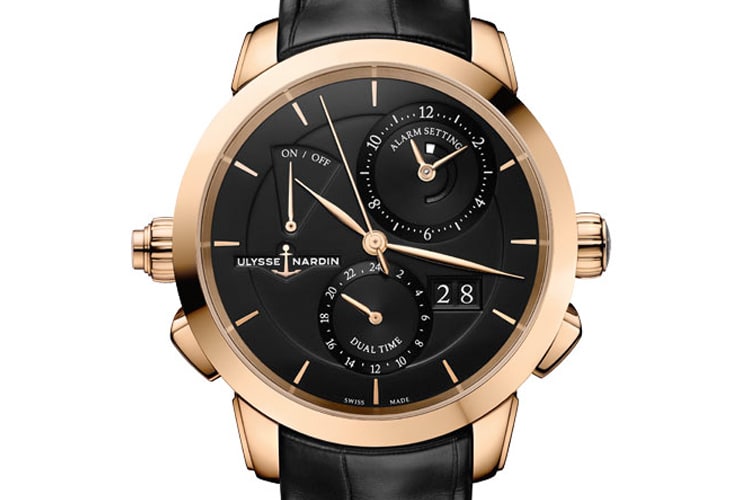 Ulysse Nardin Classic Sonata
The combination of haute horlogerie watchmaking and everyday usability is a task in and of itself to pull off, and many brands seem to fall short of doing it well. However, Ulysse Nardin have proven time and time again that they're up to the task and they've been doing some truly amazing things as of late. Here to prove as much is their most recent masterpiece: the Classic Sonata. Driven by the UN-67 calibre, this piece provides (among other things) an alarm function, a dual-time system with an instant time-zone adjuster, a date window, and a standard hours-minutes-seconds indicator. Available with either a white dial and stainless steel case or black dial and 18k rose gold case, the Classic Sonata is certainly something to consider if you're looking for horology's Swiss army knife equivalent.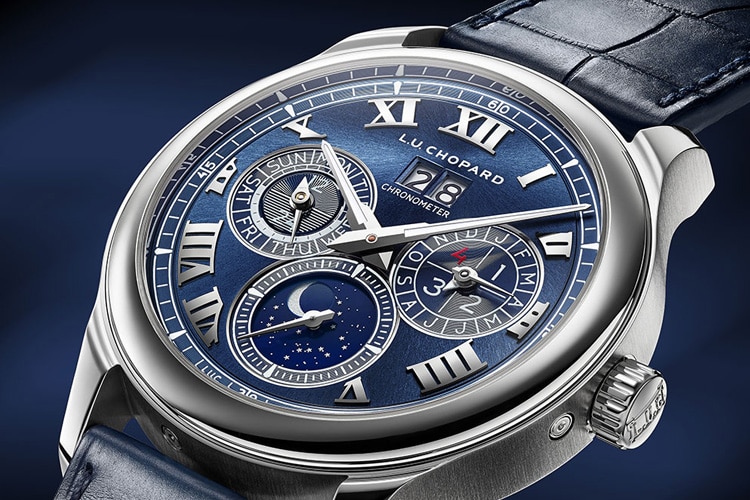 Chopard L.U.C Lunar One
Chopard has been dishing out the goods lately, so much so that leading up to this year's Baselworld I've forced myself to pick just one watch of theirs to feature (for this instalment anyway!). I ended up going with the L.U.C Lunar One for one reason: it is truly magnificent, not only as a high complication timepiece, but also as a dynamic-looking, jaw-dropping, gaze-capturing work of art. From the deep blue sunray dial to the brushed and polished 43mm wide platinum case, the L.U.C Lunar One is flawless. Some may query the oddly aligned Roman numerals on the dial (representing the hour markers) and to be quite frank I wasn't always such an advocate for them, but given the aesthetic flow of the piece as a whole they would be sorely missed in lieu of anything else. Turn the piece over and you're confronted with one of the most beautiful automatic movements in the world. The Calibre 96.13-L is a micro-rotor powered in-house automatic calibre that combines 12-hour time-telling capabilities with an astronomical moonphase and perpetual calendar requiring adjustment only once every 122 years. The L.U.C Lunar One is super exclusive and super expensive: only 100 pieces will be made, with each costing $67,900USD. Regardless of the high cost, I foresee Chopard having little trouble selling these miniature works of art.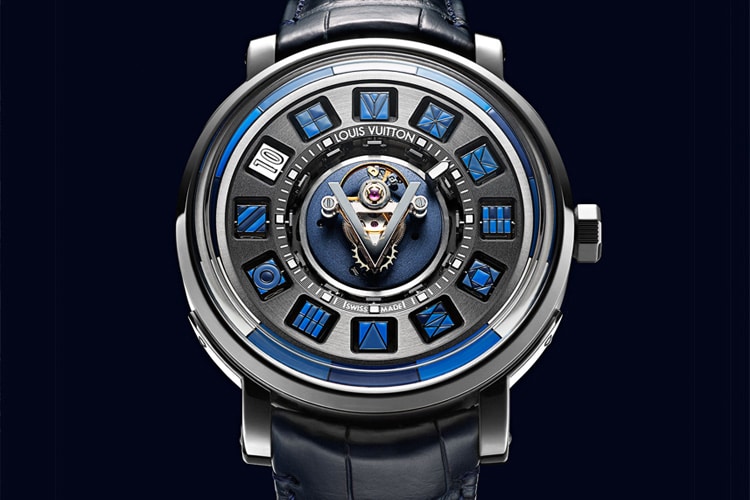 Louis Vuitton Escale Blue Spin Time Central Tourbillon
Little known fact: Louis Vuitton are exceptional watchmakers. And while their watches haven't seemed to penetrate the market as much as I might have hoped or expected, they continue to produce exceedingly interesting and downright beautiful timepieces. The Escale Blue Spin Time Central Tourbillon incorporates a tourbillon in a unique V-shaped carriage smack bang in the middle of the dial surrounded by 12 spinning cubes to tell the wearer the passing hour. For example, the watch you see in the picture is reading 10:09, with the white cube depicting the hour and the white minute hand depicting, well, the minutes. But say it was 11:09. Then, the minute hand wouldn't have moved but the 10 o'clock cube would have flipped over to show its blue face, while the 11 o'clock cube flips over to show its white face. Pretty cool. The 41mm case is made of titanium and platinum and as a whole I think the Escale Blue Spin Time Central Tourbillon really does well to portray LV's daring and craftsmanship. Available soon for $123,000USD.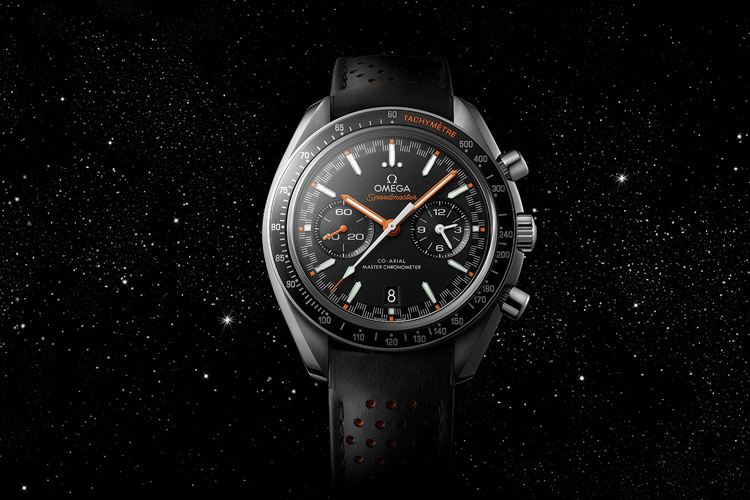 Omega Speedmaster Racing Master Chronometer
In and amongst the world of everything horology, the Speedmaster is an icon that resonates status and quality. And this year Omega celebrates its 60thanniversary with the new Speedmaster Racing Master Chronometer. Beyond its obvious technical prowess, the Speedmaster Racing Master Chronometer looks far more aggressive and hard-hitting than the Speedmaster Professional series. At just under 45mm in width, it's a behemoth (relatively speaking, of course). In keeping with the Speedmaster's conventional yet super iconic shape, the diameter doesn't look nearly as far sprung as you might think. The dark dial has been offset wonderfully by touches of orange, and the thin bezel you'd normally find on a Speedmaster watch is still present, which lends the piece a nice touch of nostalgia. The Omega Speedmaster Racing Master Chronometer will be available from April for 7,700 Euro.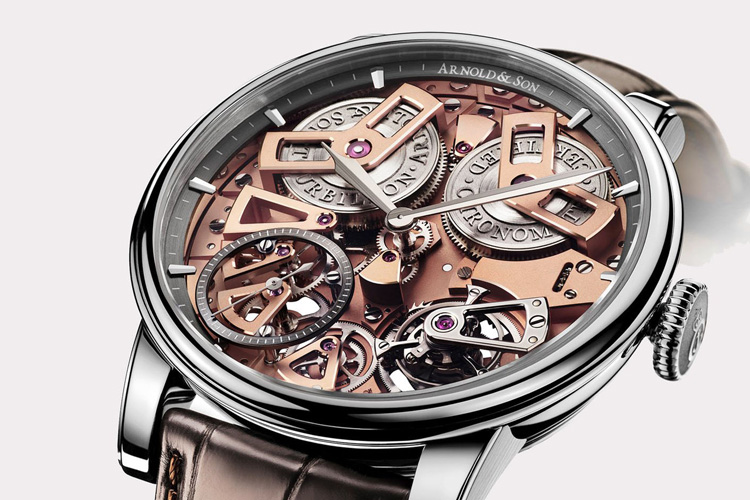 Arnold & Son Tourbillon Chronometer No. 36
Last but certainly not least is the Tourbillon Chronometer No. 36 from Arnold & Son. Now, I make it no secret that I'm a massive fan of this stellar brand. Their timepieces are original, masterful and highly technical, and their play on inverted (or skeletonised) dials is one of the best in the game today. The Tourbillon Chronometer No. 36 completely turns the idea of the traditional tourbillon inside out. Rather than having a movement hidden by a dial to provide a glimpse into the intricacies in their tourbillon, Arnold & Son have decided to bear all, and I'm absolutely delighted by the bold move. The movement has been finely finished and looks simply fantastic against the backdrop of the gold main plate. Aside from the fact that the stainless steel version costs a "mere" 34,900CHF (while the 18k red gold jumps to 52,800CHF), I predict the Arnold & Son Tourbillon Chronometer No. 36 will be a giant killer at this year's Baselworld.
You'll also like:
The Wind Up – Watch News #37
The Wind Up – Watch News #36
The Wind Up – Watch News #35
---
Featured Video from Man of Many