Feel-Good Friday: May 12 – Drams & Deliciousness
It's no secret we enjoy a tipple or two at Man of Many, so it brings us great pleasure to announce Sydney Whisky Week is officially underway. Our team will be getting involved throughout the event, indulging in some of the best drams the world has to offer, and we'd love nothing more than for our readers to share in the festivities. If the idea of delicious food and beverages gets your juices flowing, then take a look at more mouth-watering details below. However, if you're planning on enjoying a more wholesome kind of weekend, then this week's Feel-Good Friday has you covered as well.
You'll also love:
Feel-Good Friday: May 5 – Feast Festival
Feel-Good Friday: April 28 – Hair of the Dog
Feel-Good Friday: April 21 – Natural Living
Sydney Whisky Week is Back!
Sydney Whisky Week is back and it's bigger, bolder, and boozier than ever before. From May 10 to May 20, 2023, we're celebrating the elixir of life for a glorious 11 days of drams and deliciousness. Now, you may be thinking, "Hey, wait a minute, 11 days is longer than a week!" But let us tell you, confining this party to a measly 7-day stretch would be an absolute crime against the palate.
If this is the first you've heard of Sydney Whisky Week, it essentially turns the city into a whisky utopia, where the best bars in town join forces with the world's finest distilleries to create unique and unforgettable whisky and food pairings. It's like a match made in heaven, or in this case, mostly Scotland. Like us, we know you don't want to miss out on the best experiences available, so we've compiled a list of the can't-miss exclusive ticketed tasting events. Check them out below:
As one of the best local events of the year, the Man of Many crew will be getting involved throughout the week, so come along, say hey and raise a glass to some of the world's best whisky over 11 incredible days.
Discover all Sydney Whisky Week Events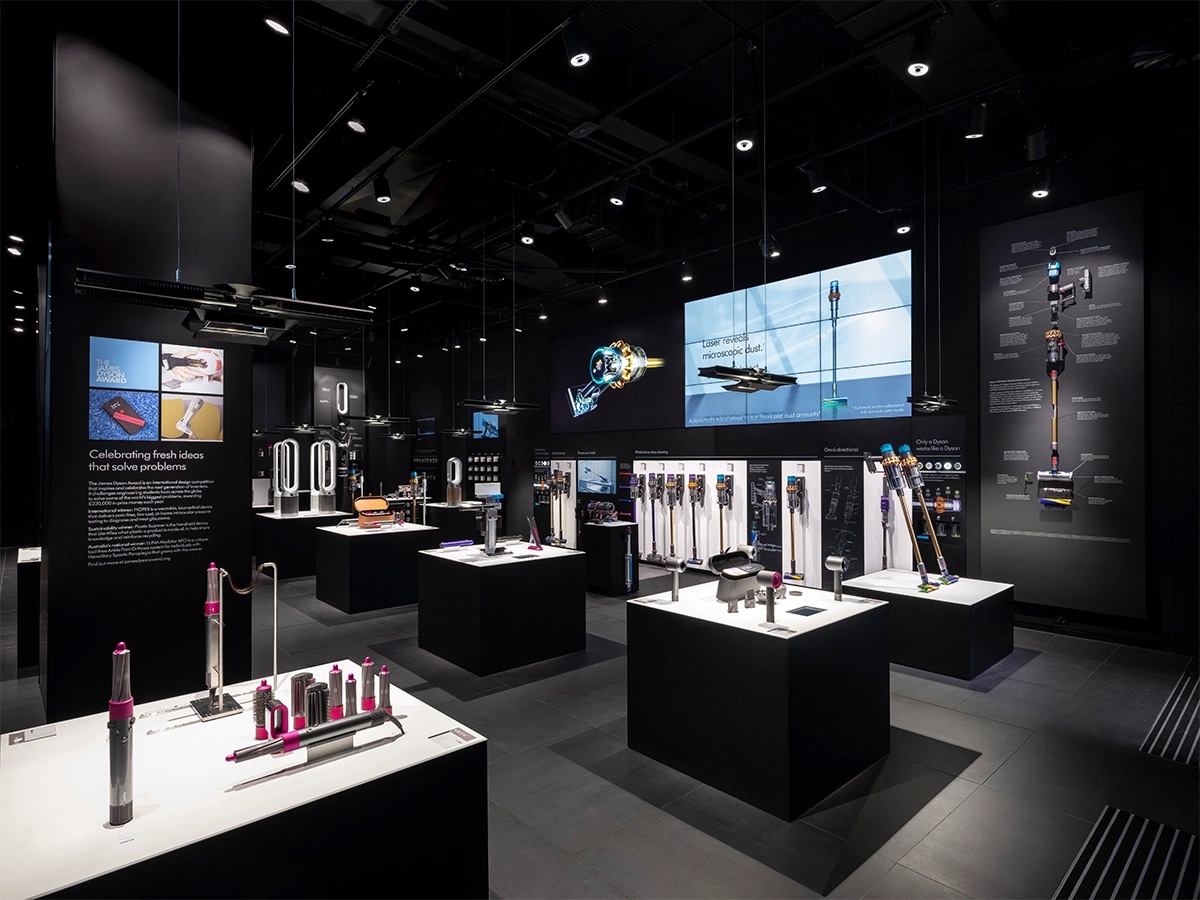 Image: Supplied
Dyson's Demo Store Celebrates 1st Birthday with $550 Savings
Big news – the Dyson Demo Store on 285 George Street in Sydney is turning one! To celebrate, they're offering some exclusive deals that you can snag on the Dyson website or at one of their demo stores. You can save up to a whopping $550 or get a free gift with selected purchases of Dyson tech. That includes a bunch of cordless vacuums like the Dyson Gen5detect™ Complete, Dyson V10™ Absolute+, Dyson V8™ Absolute, and Dyson V11™. Additionally, you can also score deals on the Dyson Airwrap™ multi-styler, Dyson Corrale™ hair straightener, and Dyson Pure Hot+Cool Link™. Last-minute Mother's Day gift, anyone? Head on over to Dyson and take advantage of these amazing birthday offers!
We Taste Tested Grill'ds Nacho Burger
To be completely and utterly honest, this burger looks delicious. However, we had the chance to actually get our hands and mouth around this bar boy recently and can share that it is without a doubt, a culinary experience you need to try before it disappears. We're talking about Grill'ds new Nacho Luxe burger launched on Cinco de Mayo and is now a permanent fixture on the menu. So what is it?
We're going to make you hungry so watch out. 100% Australian pasture-raised, grain-finished Wagyu beef, corn chips, and chipotle mayo. Combine that with the tangy flavours of green tomatillo and lime for a unique salsa twist, and the added texture of corn chips between the buns, and you have a Mexican-inspired treat of a burger. Looks epic, is epic. Get it now at Grill'd locations nationwide, and Relish members can save $5 until May 21.
Krispy Kreme Offers Free OG Doughnuts to Nurses on International Nurses Day
Krispy Kreme is showing appreciation to nurses and healthcare workers by giving away free Original Glazed doughnuts on International Nurses Day (which is today!). All you need to do is bring your nurse ID or worker badge to any Krispy Kreme store in Australia (NSW, VIC, QLD, WA) and redeem your free doughnut.
Aimee Cutajar, Head of Marketing at Krispy Kreme ANZ said, "We're extremely thankful and lucky to have nurses and frontline workers in the healthcare industry to provide above and beyond care for us. Today, we want to celebrate them by giving them a little token of appreciation."
It's a small way to say thanks for all the hard work and dedication that nurses and healthcare workers put in every day. So don't forget to grab your freebie.
View this post on Instagram
The Rumours are True… Nescafé is Delivering a Mocha Collaboration Aussies Will Froth
Calling all coffee and biscuit lovers! Nescafé has finally given a sneak peek of their latest collaboration, and it's an epic one. Social media has been buzzing with rumours of a partnership between Nescafé and Australia's most iconic chocolate biscuit, and it turns out they were all true. While the details are still being kept under wraps, 2,500 lucky Australians will get a chance to try the new Nescafé mocha collaboration before it hits store shelves. To win a sachet, simply visit the Nescafé website and enter your details for a chance to be one of the first to taste this exciting new flavour.
Aperol Spritz Take Casa Aperol on the Road with an All-Star DJ Lineup
Aperol has announced its partnership with Live Nation for the Casa Aperol Live Tour Series, bringing a taste of Italy to iconic venues along Australia's east coast. From 27 May to 20 August 2023, four coastal venues will be transformed into ultimate live music experiences, complete with long table lunches and DJ sets from Australian artists Touch Sensitive, Mashd N Kutcher, Kito, and Crooked Colours. Proceeds from ticket sales will go to Support Act, a music industry-focused charity. The events promise unforgettable fan experiences, with intimate long table lunches inspired by Aperol's Italian heritage and exclusive performances from headlining acts before the crowds arrive. Tickets can be purchased at Live Nation now.
Hennessy and The Area Movement Search for Sydney's Next Rap Star
Can you spit bars? Well, the Star Sydney has partnered with Hennessy and local hip hop collective The Area Movement to hold a series of four Free Throw Rap Battle events, starting on May 20. The events will take place at The Star's Sports Bar and will feature 18 up-and-coming rappers competing for the title of Sydney's newest rap sensation. The winners from each night will go on to compete in a final showdown on June 10, with the victor receiving $1,000 in studio time at Dream Factory Studio, a $1,000 Star gift card, and a Hennessy prize pack. Alongside the competitions, The Area Movement's best performers will be providing electrifying sets each Saturday night. Aspiring rappers can submit their interest via The Star's website to be selected for the first three heats.
Better Beer Launches New 'Arvo Ale' a new Zero Sugar Pacific Ale Beer –
Better Beer strikes again with another delicious new launch that will have Aussies drooling. Better Beer welcomes the new Arvo Ale to their long line of quality beers, now their sixth new product that joins the brand's family. Made using Pale Wheat Malt, Better Beer Arvo Ale is described as an easy-drinking Pacific Ale that bursts with tropical passionfruit and citrus flavours from the Galaxy and Vic Secret Hops. So if you are looking for something refreshing with a citrus kick, Arvo Ale could be your new favourite drop.
Nick Cogger, CEO and Co-Founder of Better Beer explains, "We are excited to launch our new beer – Arvo Ale, an easy-drinking pacific ale style of beer. So many consumers love Better Beer and we were super keen to develop a product range for all beer drinkers. The Arvo Ale rounds out our product mix perfectly, giving customers something a bit more flavour-forward."
So, if you're looking for something new to try this weekend, grab yourself a pack of Better Beer Arvo Ale, available now at Dan Murphy's and BWS stores across the country. You can choose between a 6-pack for $23 or a 24-pack for $72.
You'll also love:
Feel-Good Friday: May 5 – Feast Festival
Feel-Good Friday: April 28 – Hair of the Dog
Feel-Good Friday: April 21 – Natural Living