Feel-Good Friday: May 7 – Food Months Galore
Well look what we have here… another Feel-good Friday round-up where we break down all the things that make us feel all warm and fuzzy. This week we've got a myriad of food months going on across all kinds of cities and venues. You'll have to feast your eyeballs on these, and while you're at it, maybe your face balls. We've also included plenty of need-to-know charity activities, it's just a good 'ol list of things that we reckon might tickle you fancy. Carry on!
You'll also like:
Feel-Good Friday: April 30 – Wagyu Wonders, Free Coffee and an Alcohol Free Bottle Shop?
Feel-Good Friday: April 23 – Free Beer…With a Catch
Feel-Good Friday: April 16 – Seltzers, Support and a Lifetime Supply of Whisky?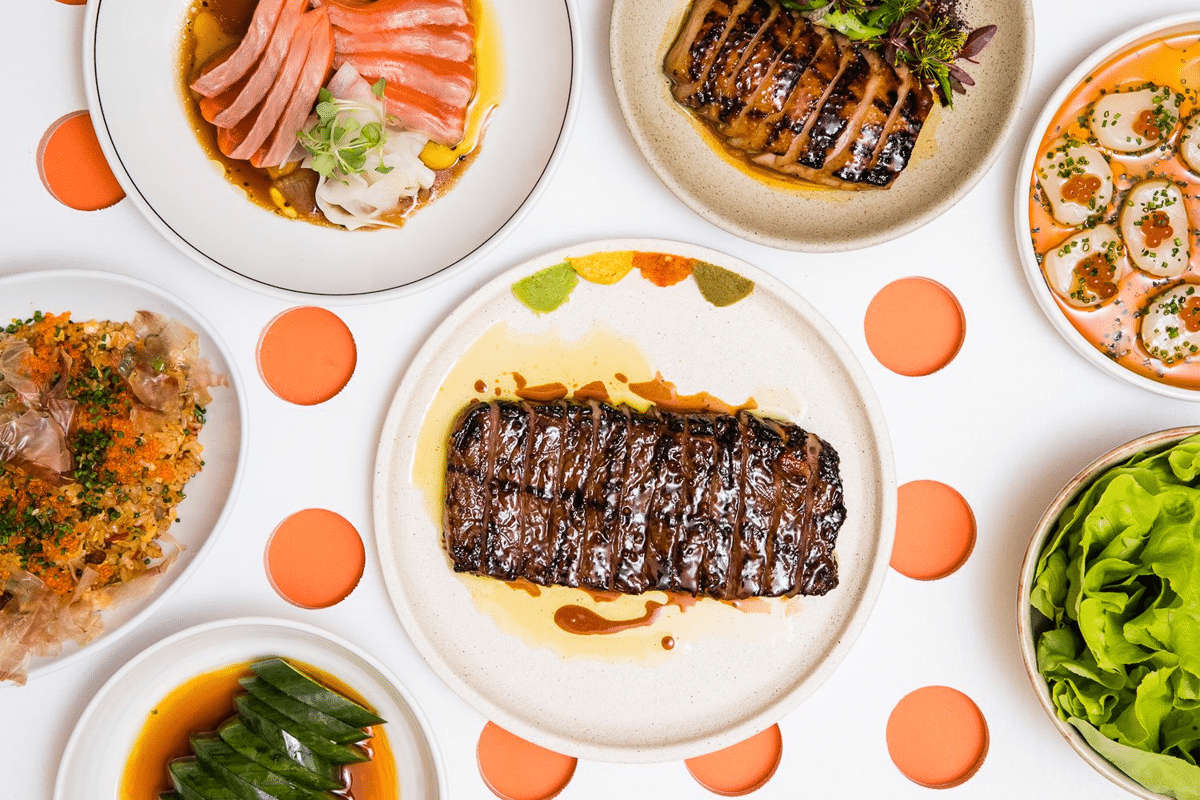 Melbourne Good Food Month Returns This June
Melbourne Good Food Month will safely return to Melbourne this June, celebrating the very best of the capital city for the eighth sensational year. This year's programme celebrates culinary collaborations between homegrown industry talent from different corners of the country as Neil Perry takes over Flower Drum; a talented line up of young chefs unite, hand-picked and led by the punk rock queen of veg herself, Shannon Martinez, and Culinary Consultant Ian Curley, for a lunch at Lona Misa; and Andrew McConnell's Cumulus Inc. hosts Cho Cho San for one night only before the legendary Cumulus Inc. team joins forces with Good Weekend and Good Food to bring The Good Weekend Quiz: Food Edition to Melbourne for the first time at Chapter House.
"The importance of supporting the Melbourne hospitality and dining industry is at the front and centre of our minds. This year, not just throughout the month of June, but at every opportunity, in any way you can, together let's throw our support behind the venues that we love and those we take for granted as being part of the fabric of Melbourne," said Venessa Cowell, Head of Nine Food Events.
Cho Cho San at Cumulus Inc.
Join Good Food Month at Andrew McConnell's hatted Cumulus Inc. as they host Cho Cho San for one night only. Celebrate the dynamic flavours of the hatted Sydney izakaya in the convivial surrounds of Cumulus Inc's upstairs dining room for a multi-course mod-Japanese inspired menu.
Where: Cumulus Inc.
Address: 45 Flinders Ln, Melbourne VIC 3000
When: Multiple sittings from 6pm, Thursday 24 June
Price: $90
SOLD OUT
---
Featured Video from Man of Many
---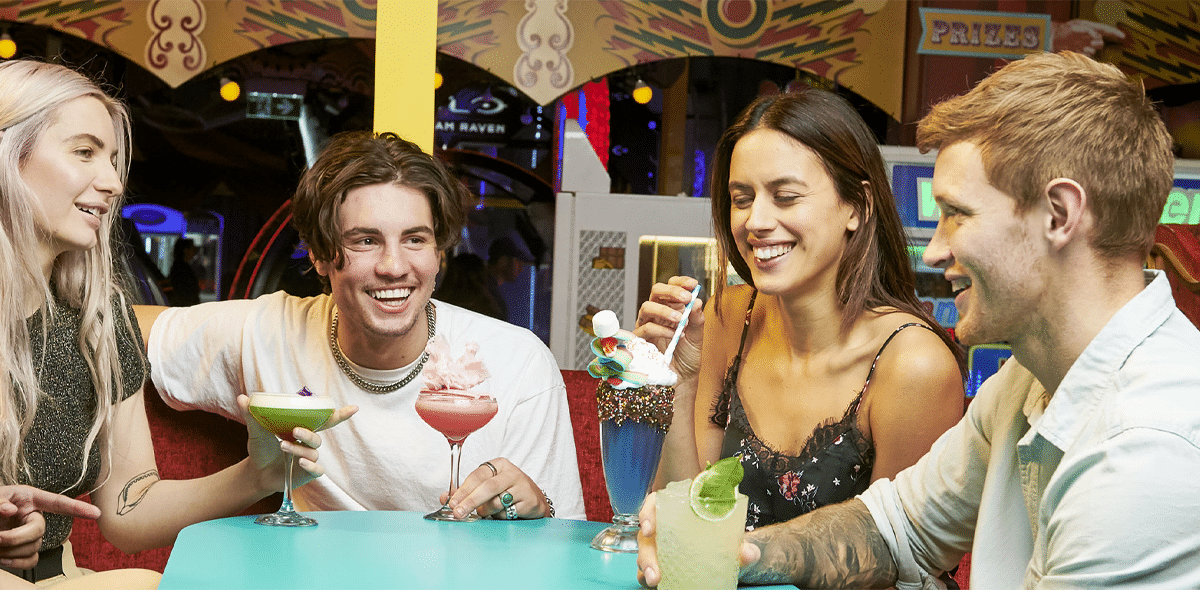 Showtime at Archie Brothers Sydney, Melbourne and Brisbane
From soaring stilt walkers, slinky snake charmers and sassy showgirls, to contact jugglers, comedy magicians and cocktails with a curio twist – party-goers are in for a multisensory feast of cirque senses when Showtime at Archie Brothers ('Showtime') rolls into Sydney, Melbourne and Brisbane this weekend.
Brought to you by Funlab – the masterminds behind Holey Moley Golf Club, Strike Bowling Bars, B.Lucky & Sons and Sky Zone, Showtime will also offer up Archie Brothers' signature selection of wondrous 'kid-ult' activities to keep guests guessing throughout the three-hour spectacle. Guests will be able to wine, dine and game with gusto – winning tickets arcade-style and trading them for wacky prizes including pop vinyl, gaming consoles, and 90s retro paraphernalia.
Where: Archie Brothers Sydney, Melbourne and Brisbane
When: 7 May in Sydney, 8 May in Melbourne/ Brisbane, every second Saturday night of each month until 13 November.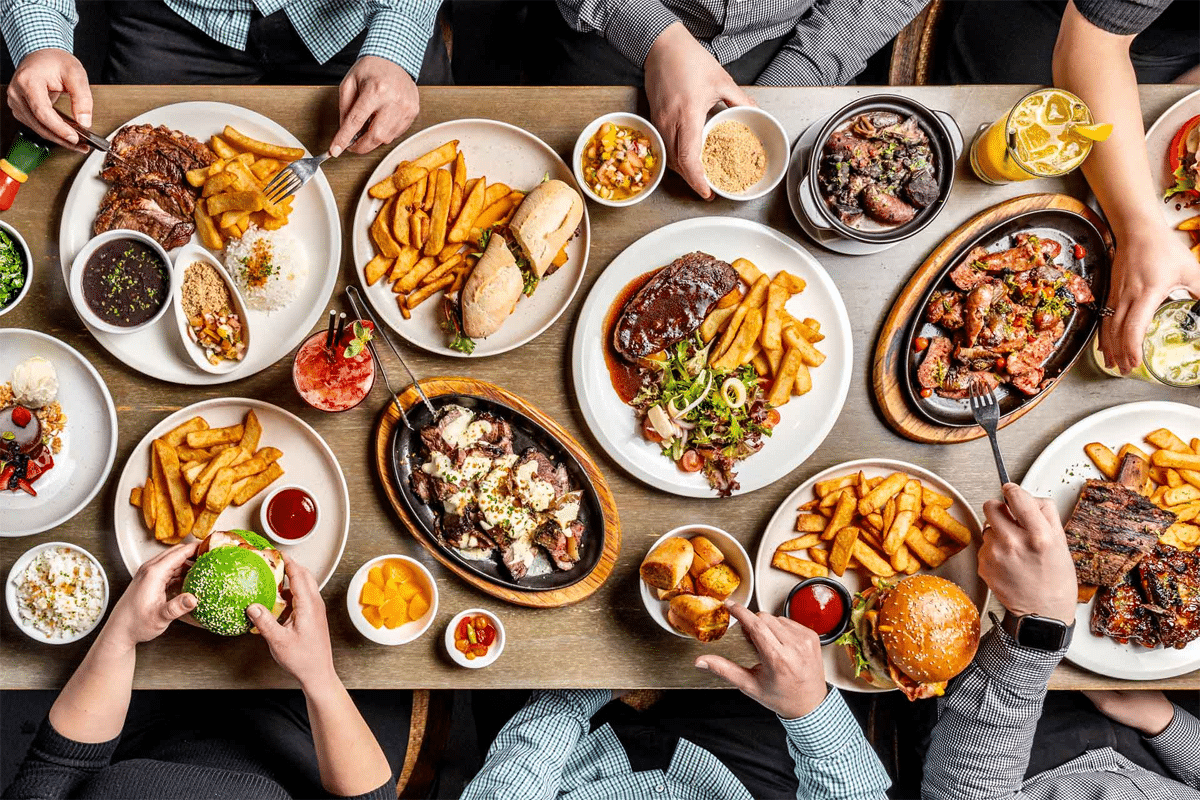 Delicious. Month Out Kicks-off
The month of delicious. food and drinks have kicked off with a bang, and to celebrate, The Rocks and Darling Harbour are going all out with eats and tasty treats to satisfy even the biggest foodie lover.
The Rocks
The Rocks Progressive Dinner: a one-off exclusive dining event on 12th May available to 20 lucky diners only, who will enjoy a four-course dinner at FOUR different restaurants (Tayim, Sergeant Lok, Pony Dining and The Doss House). Tickets available at $130pp
The Rocks Markets – Night Edition: a new iteration of the famous markets, celebrating makers, creatives, chefs and artists each Friday from 4 pm to 9 pm, a combination of existing stallholders and external vendors
International Burger Day: back by popular demand, weird and wacky burger creations will take over the precinct from 28-30 May, from a Chick-pieee burger from Bakers Oven to a BBQ Meatlovers Burger from the Fortune of War.
Sculpture Rocks: Running from 20 May – 3 June, the team behind Bondi's Sculptures by the Sea are activating 18 beautiful Japanese sculptures on the foreshore from the Overseas Passenger Terminal to the Park Hyatt
Darling Harbour
Darling Harbour $10 Lunchbox deals: an incentive program encouraging CBD workers to ditch single-use plastic, with participating retailers offering $10 discounts when you bring your own lunchbox. 1,000 free reusable lunchboxes will also be given away on 5 May in Tumbalong park
Tumbalong Park: will be transformed into a lunchtime grazing area, with picnic tables and live music from local musicians throughout the month
The Amazing Grace Race: just like the hit TV show, Darling Harbour will run weekly races with 100 food giveaways available each week. Location and time will be announced on Darling Harbour's social media, and participants will need to show up and find hidden QR coees to redeem their prizes, and go into the running to win a Darling Harbour prize package valued at $1660, including a night's stay, food and parking vouchers as well as passes to local attractions.
Mother's Day at the Zoo: WILD LIFE Sydney Zoo will be offering a once-in-a-lifetime high tea on 8 and 9 May, paired with 45-minute access to the zoo, one-hour bottomless mimosas and a selection of savoury and sweet treats.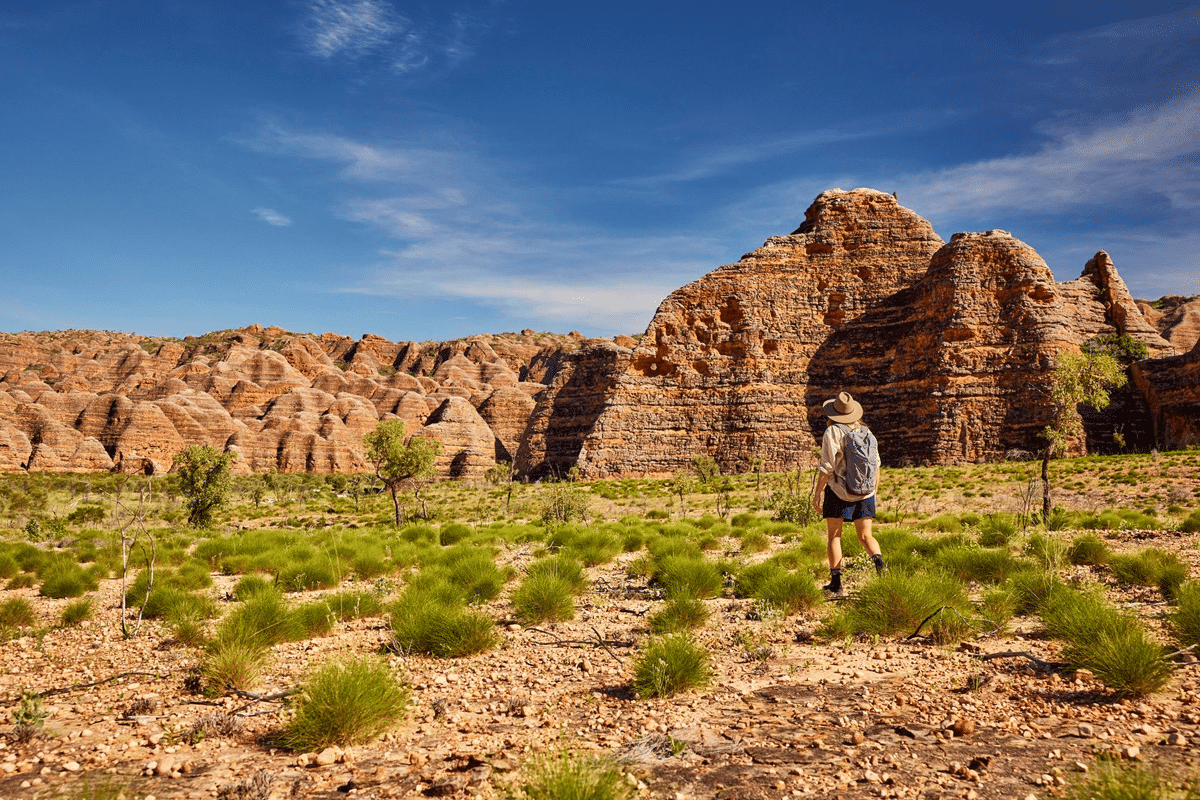 New Campaign Urges Australians to Take an EPIC Holiday
The next phase of Tourism Australia's Holiday Here This Year campaign launches today, with ambassadors Hamish Blake and Zoe-Foster Blake showcasing some of Australia's most epic holiday experiences. The new $9 million Epic Holidays campaign urges Australians to travel further, book a longer stay, and enjoy the benefits of a bigger domestic holiday.
Federal Minister for Trade, Tourism and Investment, Dan Tehan, said that now is the perfect time for Australians who have been holding out for a holiday, to take an epic one.
"This new campaign aims to get Australians to travel further afield, take a longer holiday, and visit those parts of the country typically reliant on international tourism… Australians typically spend more overseas than foreign tourists spend in Australia, so we want Australians to treat their domestic holiday this year as an overseas trip," said Mr Tehan.
The Epic Holidays campaign will be rolled out across a range of channels including TV, print, online, social media, content partnerships, search, radio, cinema and outdoor advertising. There is also a new online quiz to assist Australians in finding their perfect holiday match, which can be found on the official travel site australia.com.

The Circle Awards for Sustainable Businesses
A new awards program, The Circle Awards, will celebrate and unite the businesses, organisations, projects and people shaping the circular economy in Australia and New Zealand. The awards are free (until 11/05) to enter and open to a diverse range of entrants of all shapes and sizes. Its aim is to unite those championing a better way of doing things for a better world, galvanising more people in the movement.
The emerging trend towards closing the loop with the circular economy is basically how we hack consumer life on this planet of finite resources. The circular economy is about designing an entire system where what was destined to be rubbish, never becomes so but instead, remains a material in a perpetual loop – or a circle. Always morphing into different products and uses at the end of each life.
Sea trash into sunglasses, rental designer wardrobes, uniforms into marble-like premium tabletops. Sydney's latest bar where the lampshades are literally made from mushrooms.
So got a side hustle and wondering if it's round enough? The awards are looking for progress, not perfection! Head to the website for free entry before Tuesday (final entries close 14th of May). And if not, stay tuned for the People Choice Awards opening 17th of May where you can win a massive prize pack (including a Koala couch!).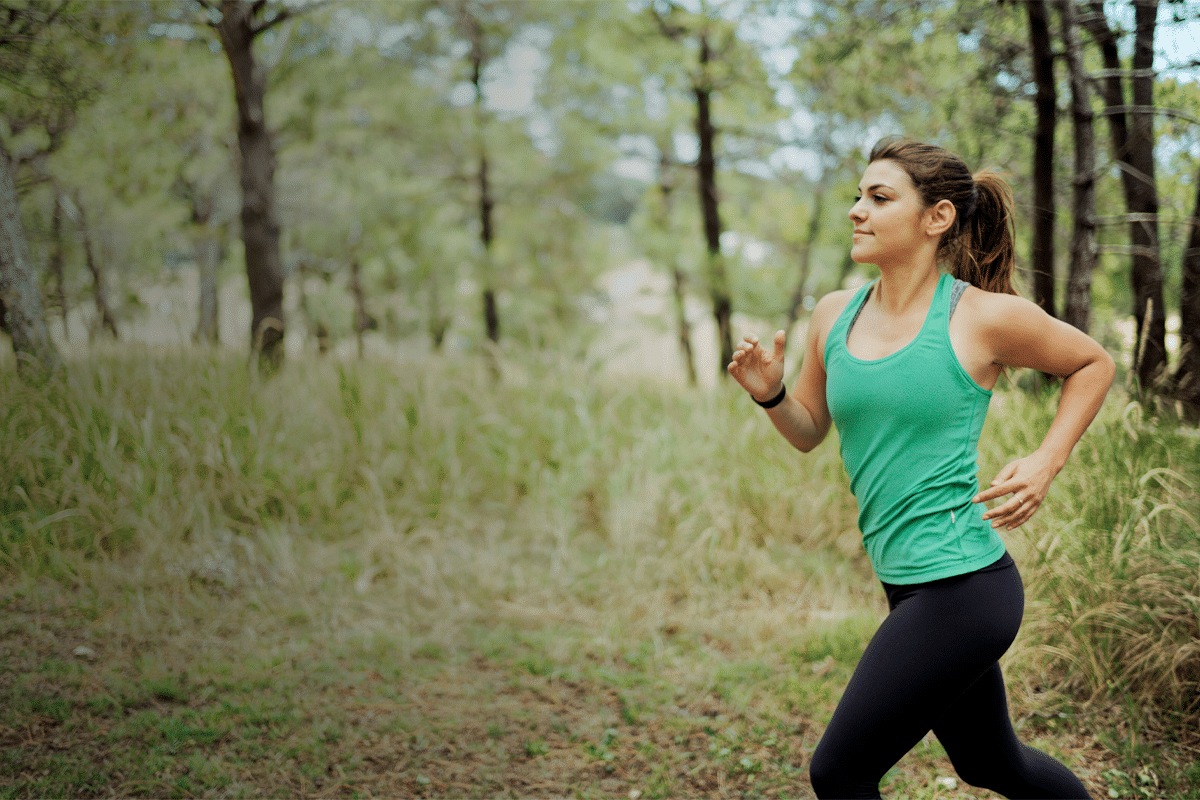 The May 50K for Multiple Sclerosis
There are over 25,600 Australians living with MS. And it is the MS Research of Australia's mission to leave MS where it belongs, behind us. Like our mate Andrew from Southtrade International, you can help Kiss Goodbye to MS once and for all and join The May 50K today. Together you can raise more funds for Australian research, targeting prevention, better treatments and cures for MS.
More funds for vital MS research! Over 35,600 Australians left their limits behind in 2020, together ran and walked 50 laps around the world, and raised over $6.6 million for life-changing MS research. A record-breaking year that will forever change the lives of people living with MS, but one they're striving to beat this year.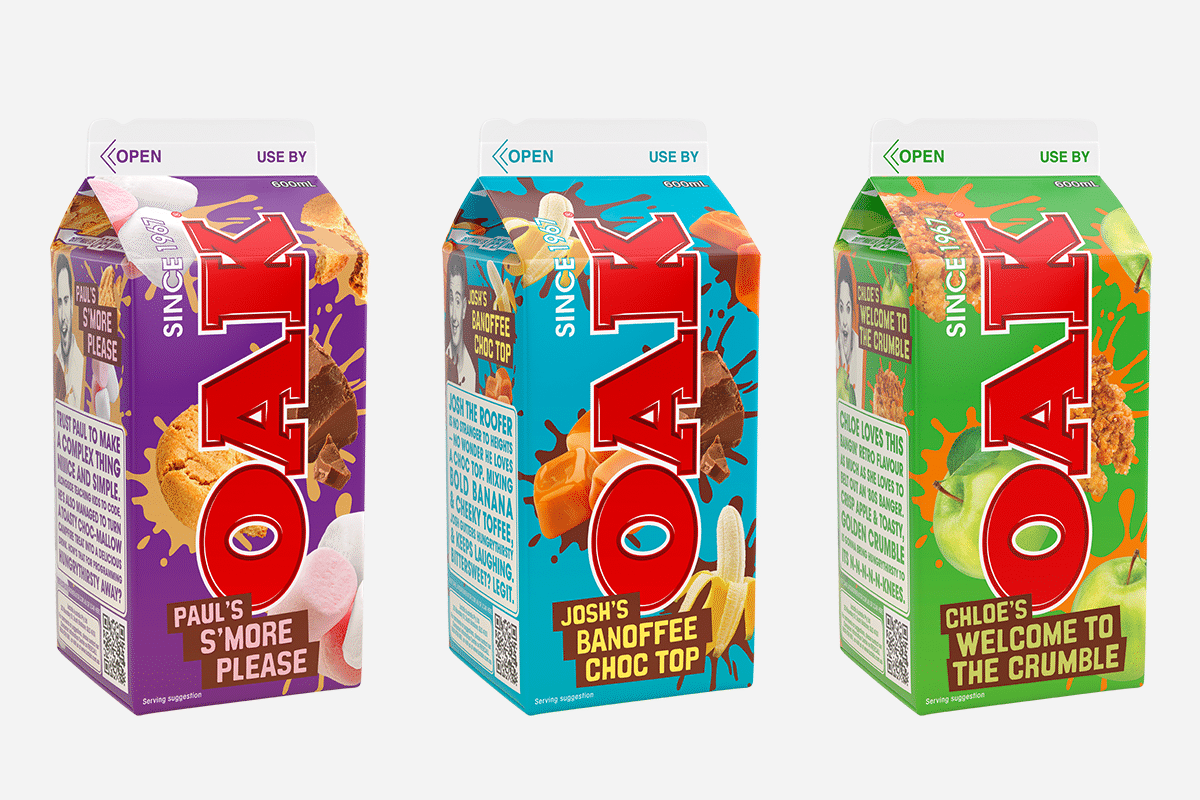 OAK Releases 3 New 'People's Choice' Flavours!
The people have spoken, the flavoured milk legends at OAK are thrilled to announce they've launched three new flavours after over 60,000 hopeful Aussies submitted their very own flavour mix via the OAK Flavour Generator competition. The finalists have brought their dream flavour to life, with one full-on flavour set to become a permanent member of the OAK family. Say hello to Josh's Banoffee Choc Top, Chloe's Welcome to the Crumble and Paul's S'more.
The delicious new mixes have hit shelves for Australians to taste and cast their vote, and ultimately crown the final winning flavour along with a 10K prize!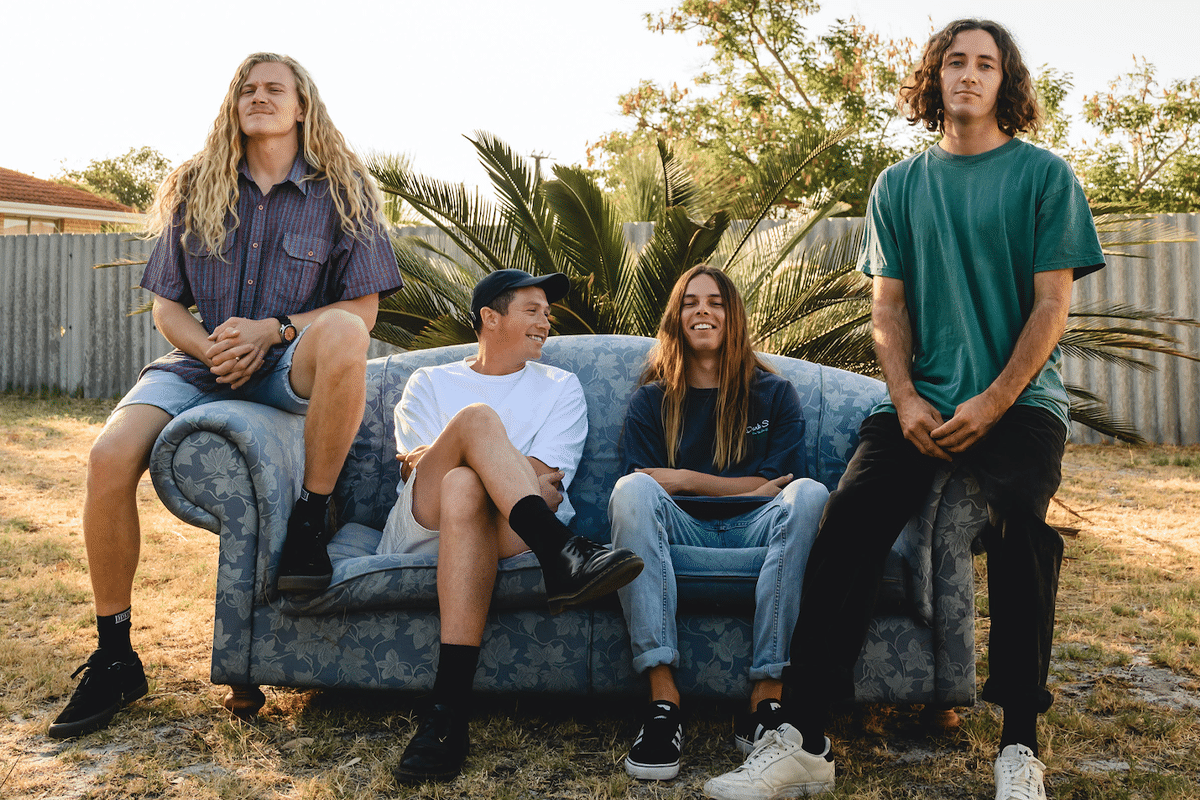 Gig Guides: Live Entertainment at Harbord Hotel
Freshwater's Harbord Hotel is bringing live music and comedy to the Northern Beaches this May.
Fresh Comedy by the Comedy Store
Experience the finest local and international comedic talent LIVE on stage at Harbord Hotel. Presented by The Comedy Store, Australia's premier stand-up comedy club since 1981, guests can expect lots of laughs, cold beers, and great company.
When: Wednesday 26 May
Where: Harbord Hotel
Address: 29 Moore Rd, Freshwater NSW 2096
Price: $25
Great Gable LIVE
Harbord Hotel is stoked to bring Perth's, Great Gable, to the Northern Beaches after selling out their only other Sydney show. Great Gable will be supported by Triple J Unearthed High winner, Aodhan. From meeting on the cricket pitch to recording their debut album with the help of Matt Corby, Great Gable are not a band to do things in the standard way. The band will be playing songs from their album, Tracing Faces, produced by Alex Henriksson & Matt Corby.
When: Sunday 23 May
Where: Harbord Hotel
Address: 29 Moore Rd, Freshwater NSW 2096
Price: $40
You'll also like:
Feel-Good Friday: April 30 – Wagyu Wonders, Free Coffee and an Alcohol Free Bottle Shop?
Feel-Good Friday: April 23 – Free Beer…With a Catch
Feel-Good Friday: April 16 – Seltzers, Support and a Lifetime Supply of Whisky?
---
Featured Video from Man of Many