2019 Christmas Gift Guide – The Fitness Freak
Christmas is almost upon us and you know what that means: you're going to have to buy some presents. Should you be shopping for any fitness freaks this year, the task has never been easier than it is right now. That's because the fitness industry has essentially exploded over the last decade, led primarily by rapid innovations and sleek new designs. From powerful trackers to modular workout gear to everything in between, there's an outright abundance of fitness-related products to choose from at this very moment.
For proof, look no further than our Christmas gift guide. Aimed squarely at the fitness freaks, it dispenses with nutrition books, wireless buds, smart swim goggles, heart rate monitors, boxing gloves, massage guns, and so much more. If you can't find the perfect gift right here, then you won't find it at all.
You'll also like:
2019 Christmas Gift Guide – The Traveller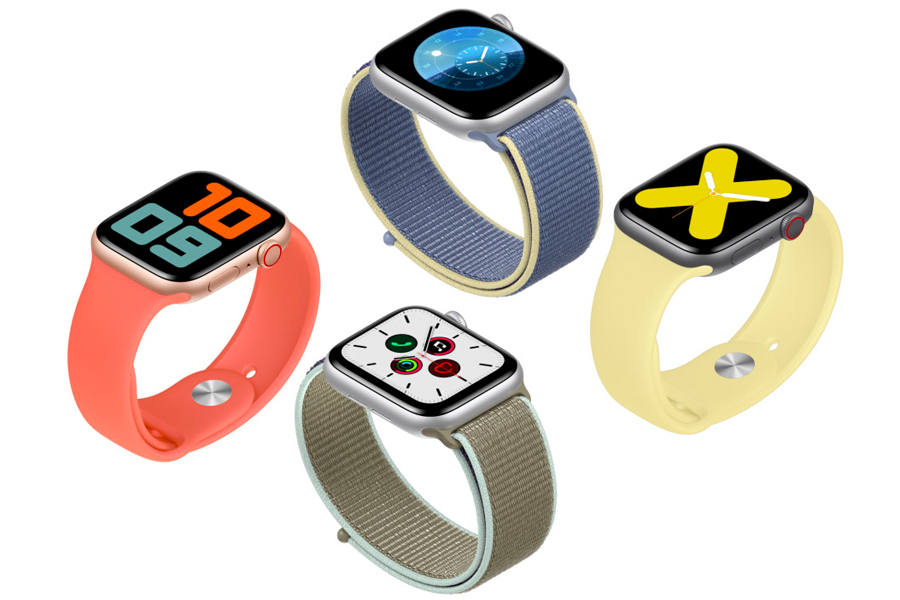 Apple Watch Series 5
A gadget that needs no introduction, the Apple Watch Series 5 comes in a full swath of different styles. Bringing all its fitness features to life are various specs, including Bluetooth 5.0, WiFi, optimal sensors, and an "always-on" retina display. Water-resistant to 50 metres, the industry-leading watch is also good for up to 18 hours on a single charge. Choose one for your favourite fitness freak and expect him or her to fall in love. – AU$649 and up
Buy it here (AUS) Buy it here (US)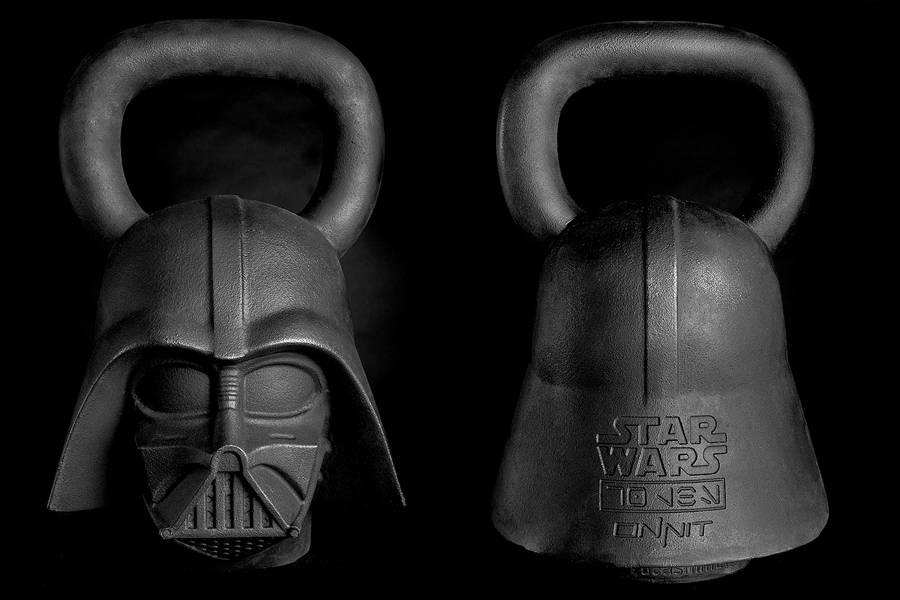 Star Wars Kettlebells
We've come such a long way with fitness that even Star Wars fanboys are hitting the gym on a regular basis. And when they do, they use these iconic kettlebells. Custom sculpted in the shape of either Darth Vader (70 lbs), a stormtrooper (60 lbs), or Boba Fett (50 lbs), each one is made of high-quality, chip-resistant iron. Use it properly and no one will be calling you a nerd ever again.
Buy it here (AUS) Buy it here (US)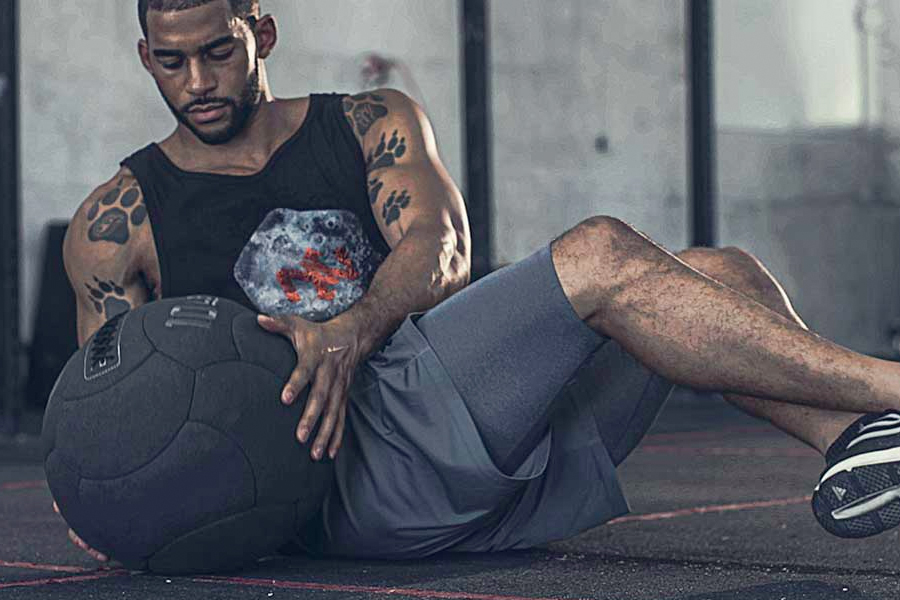 Ballistic Medicine Balls
No comprehensive workout routine is complete without the mighty medicine ball, and this one ranks among the best we've ever seen. Crafted from ballistic-grade materials, it will stand up to any and all forms of punishing abuse. Thanks to high-quality construction, the ball retains its shape while a high-tack surface ensures maximum grip. Whether you're throwing, slamming, squatting, twisting, or performing any other exercise, this gym essential will stay the course with considerable precision. Get one.
Buy it here (AUS) Buy it here (US)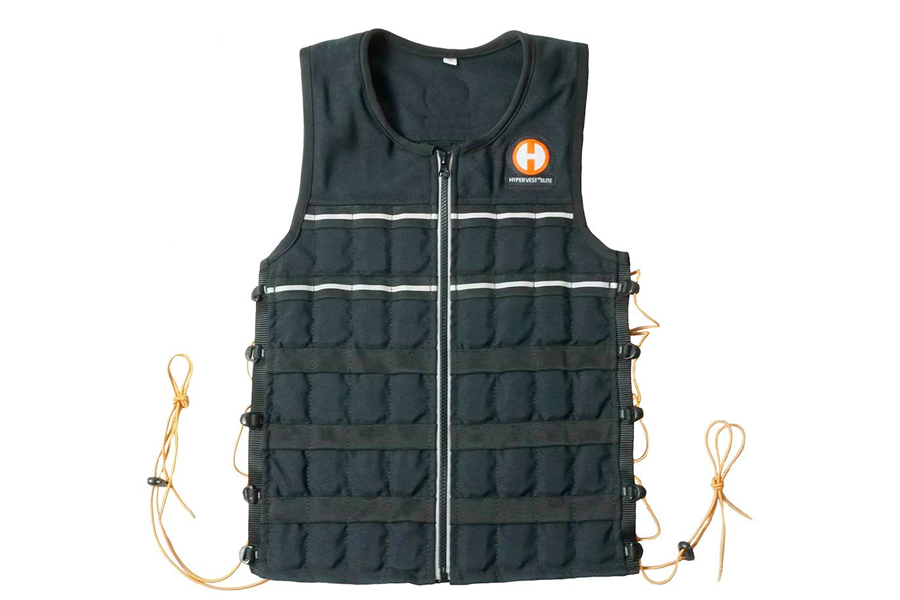 Hyperwear Hyper Vest Elite Weighted vest
Your favourite fitness freak might think he has everything, but odds are he doesn't have this. Constructed from black Cordura fabric with a touch of performance stretch, Hyperwear's weighted vest delivers seamless mobility during a full slate of bodyweight workouts. Adjust the elastic side cords to achieve the perfect fit and use the extra pockets if you want to double up on weight. Beefcake. Beefcake!!!
Buy it here (AUS) Buy it here (US)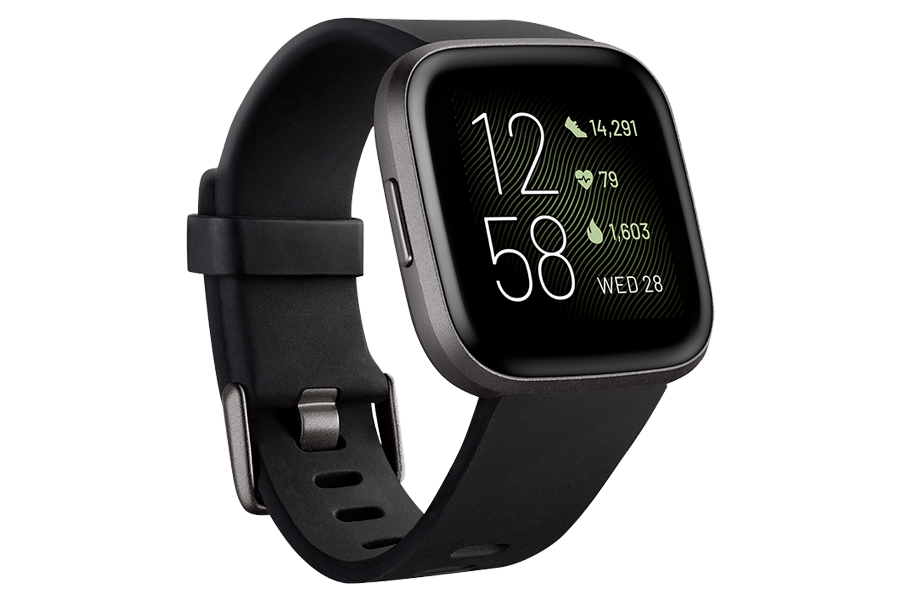 Fitbit Versa 2
Fitbit is one of the best names in the fitness tracking game and with good reason. Keeping the brand's momentum going is the Versa 2 smartwatch, which can track your heart rate around the clock, measure your steps, score your sleep, count your calories, and so much more. Thanks to Amazon Alexa and various apps, the gadget can also perform a host of additional functions. Sealing the deal is a larger display and impressively long battery life.
Buy it here (AUS) Buy it here (US)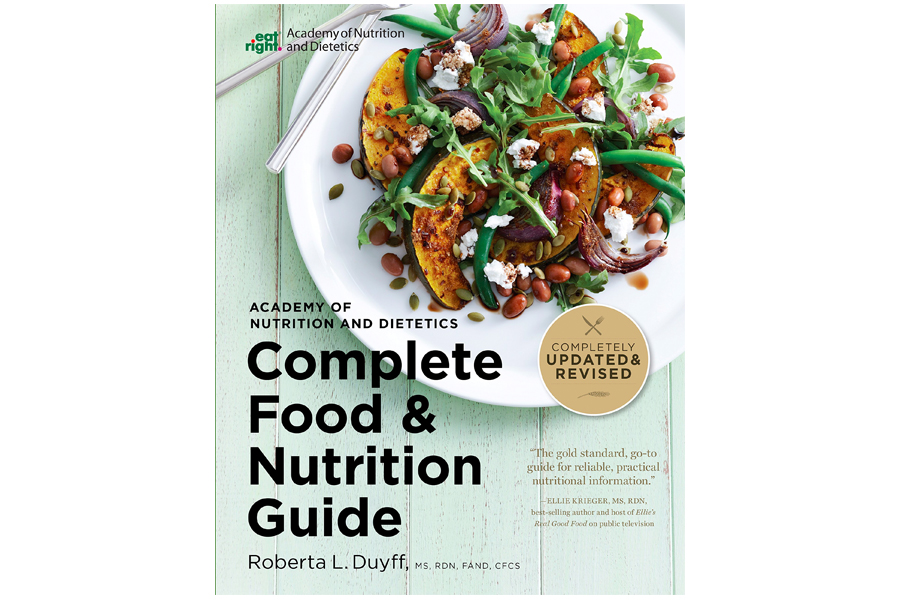 Complete Food and Nutrition Guide
As any fitness freak can tell you, staying in shape is just as much about diet as it is about exercise. Enter this nutrition bible from food expert Roberta Larson Duyff, which provides a veritable gateway to healthy living. Now on its fifth edition, the book continues to address the latest dietary trends, concerns, studies, and guidelines. Smart eating starts here. –
Buy it here (AUS) Buy it here (US)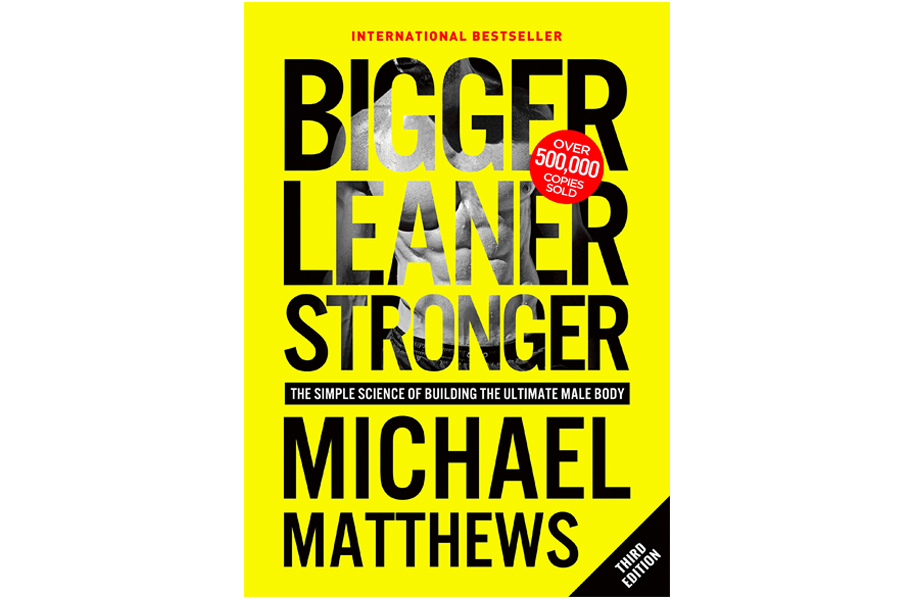 Bigger Leaner Stronger: The Simple Science of Building the Ultimate Male Body
This wildly popular best-seller has helped legions of men obtain the ultimate body. Author Michael Matthews uses his intensive background to dispel myths and dispense with assorted pointers, diet plans, and training regimens. You don't need steroids or even good genes to reap the benefits of this proven approach—just dedication. Pick up what Matthews is throwing down and you'll be bigger, leaner, and stronger in no time at all.
Buy it here (AUS) Buy it here (US)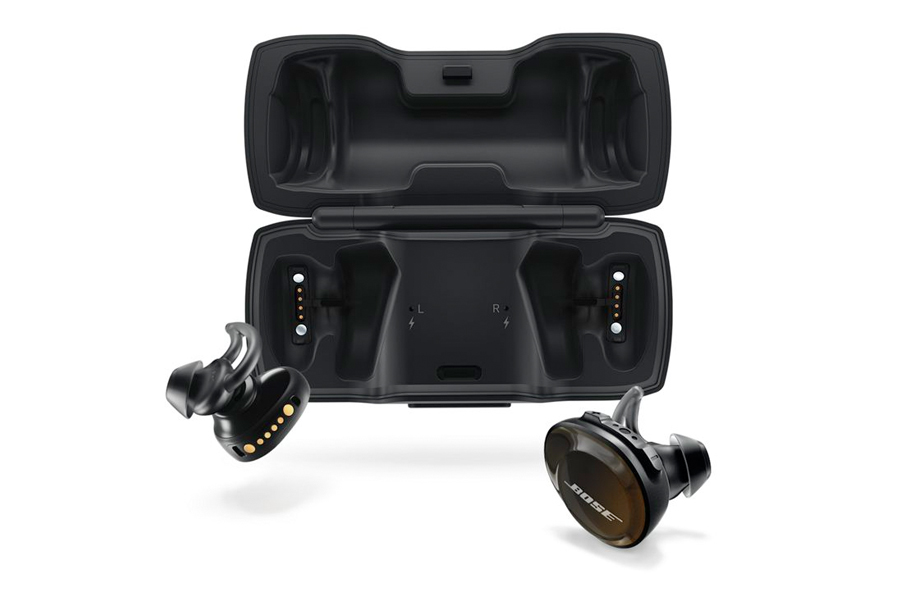 Bose SoundSport Free Wireless Earbuds
Between its ergonomic design and consistent performance, the Bose SoundSport Free is everything you want out of wireless earbuds. Fine-tuned to perfection, they deliver powerful acoustics and maximum Bluetooth signal strength. As a direct result, you get uninterrupted wireless playback as long as your phone is in relatively close proximity. All the while, the sweat-resistant buds stay intact and high-performing during even the most intense of workouts. If the fitness freak in your life doesn't already have a pair, then you just found the perfect gift. – AU$300
Buy it here (AUS) Buy it here (US)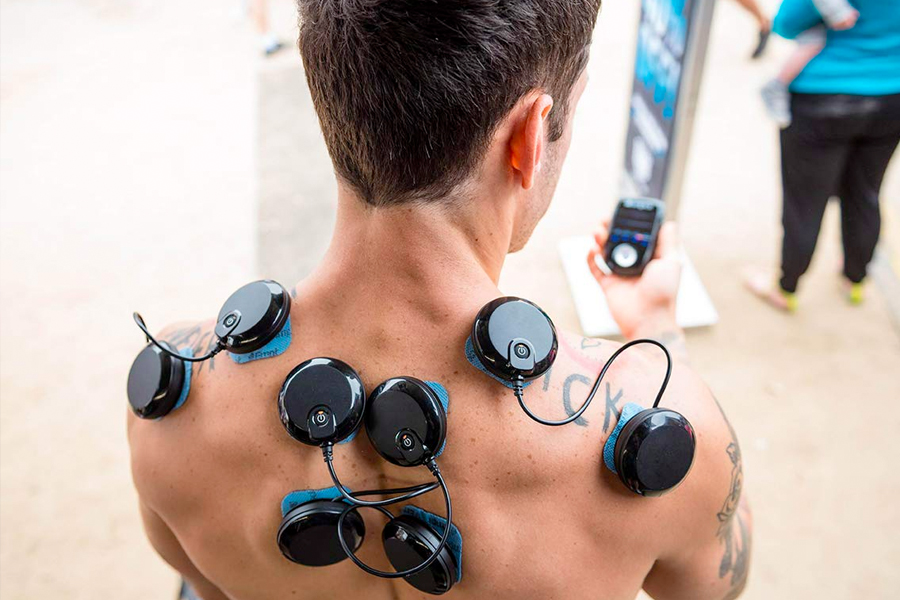 Compex Wireless 2.0 Muscle Stimulator
There's a new trend taking over the fitness industry and it goes by the name of muscle stimulation. Get yourself or your favourite fitness fanatic in on the action by picking up the Compex Wireless 2.0, which comes back by numerous five-star reviews. With this handy product twitching away at your muscles, you can manage pain, accelerate recovery, build strength, improve endurance, and increase blood flow, among other things. Effortless to employ, it features 10 essential programs and 5 levels of progression.
Buy it here (AUS) Buy it here (US)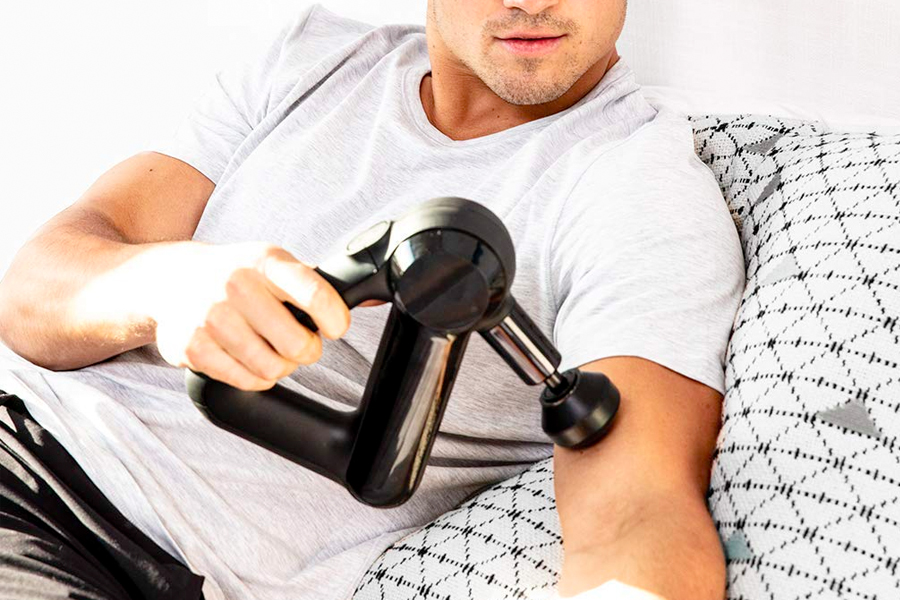 Theragun Massage Gun
If only the best muscle stimulator will suffice, accept nothing less than the Theragun G3. Used by professional athletes, trainers, celebrities, and physical therapists, it can instantly relieve pain, reduce stress, release tightness, and aid with recovery. The scientifically-calibrated stimulator pumps at two separate but equally important speeds, while an ergonomic multi-grip makes it easy to treat those hard-to-reach areas. Superior in construction and design alike, this sleek tool comes with 4 pro attachments, a premium travel case, and a power adapter. Your muscles will definitely thank you.
Buy it here (AUS) Buy it here (US)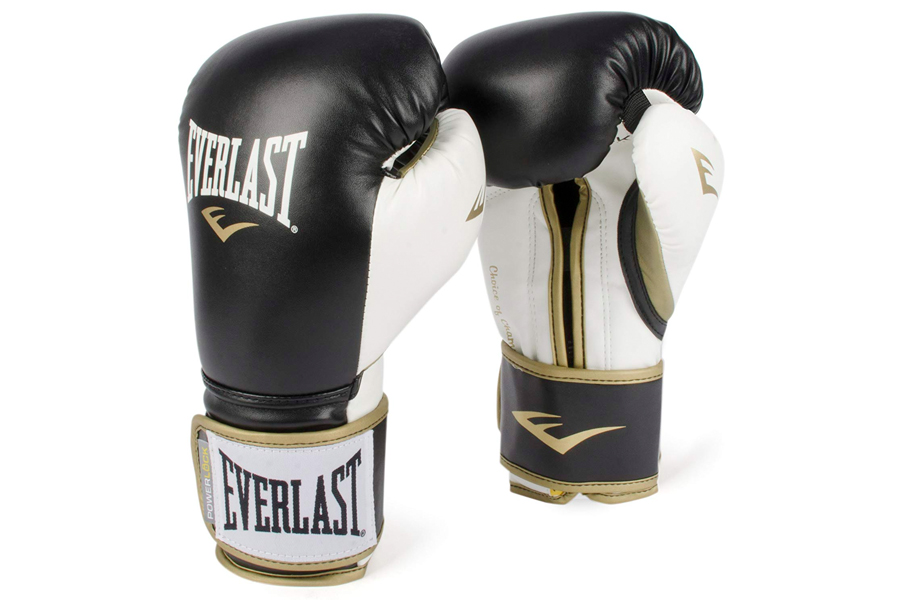 Everlast Powerlock Boxing Gloves
Everlast delivers the best in boxing gear and the Powerlock Training Gloves are no exception. Constructed with synthetic leather and anatomical foam, the compact gloves strike a deft balance between comfort, speed, and protection. Slip in your fists and get to work on the punching bag or mitts.
Buy it here (AUS) Buy it here (US)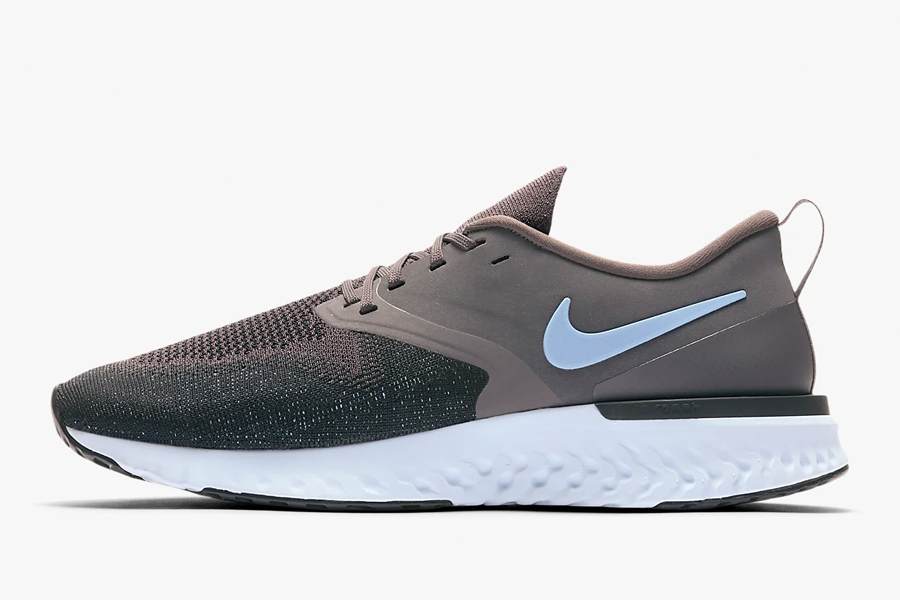 Nike Odyssey React Flyknit 2
With its sizable lead over the competition, Nike continues to innovate at an extraordinary rate. That brings us to the Odyssey React Flyknit 2, a lightweight sneaker that's exactly as precise and optimal as its name might suggest. Consisting of signature Flyknit construction, synthetic material, and responsive cushioning, the sneaker provides copious amounts of buoyancy, comfort, and support. Its signature silhouette is also quite striking from a visual perspective. What's there not to love? – AU$180
Buy it here (AUS) Buy it here (US)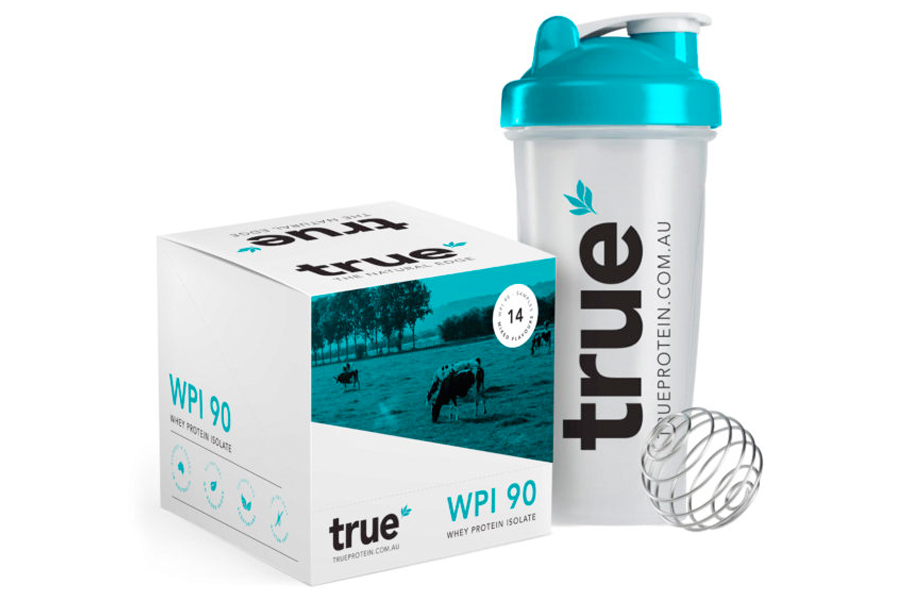 True Protein WPI Sample Box
Unleash the power of whey protein isolate by snagging this affordable sample box, which comes with a complimentary shaker. Pairing New Zealand's finest grass-fed whey protein isolate with high-quality flavouring ingredients, each True Protein pack is as tasty as it is nutritious. Included in the box are the following flavours: Rich Chocolate (x2), French Vanilla (x2), Banana & Honey, Salted Caramel, Strawberries & Cream, Organic Coffee Mocha, Raw Coconut, Lemon Cake, Pina Colada, Natural, Chocolate Mint, and Chocolate Peanut Butter. It's all quick-acting, rich in amino acids, and fundamental to overall fitness.
Buy it here (AUS) Buy it here (US)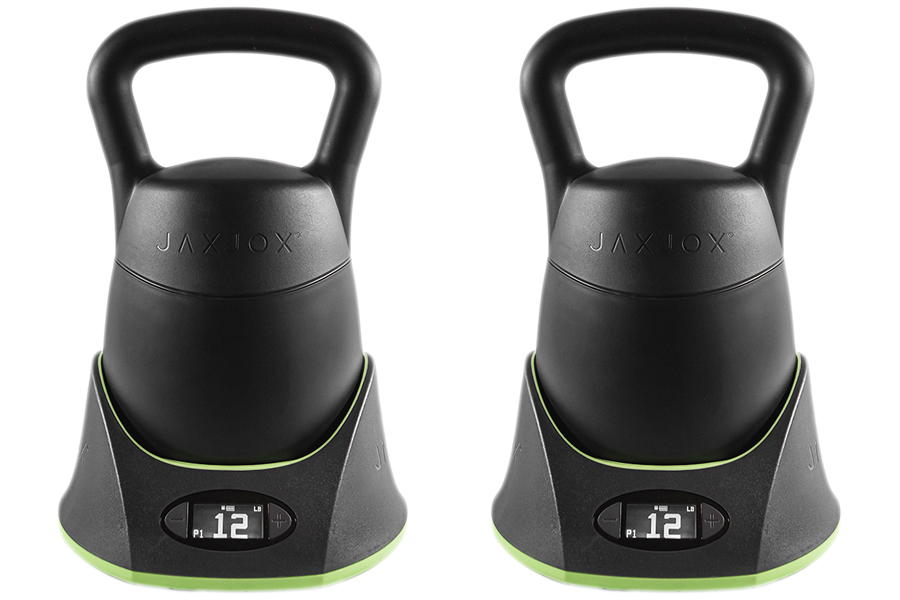 JAXJOX Kettlebell Connect
Providing a boost of modernity to your standard kettlebell workout, KettlebellConnect features a unique bullet stacking system and weight-selection core, which locks in and out of weighted plates. In turn, you're able to add or drop weight in mere seconds, saving time, space, and effort in the process. Thanks to six axis-motion sensors, the training gear is also able to track your every movement with consistent accuracy, feeding the data into an adjoining app. Throw in an LCD display and long-lasting battery and you'll never look at kettlebells the same way again.
Buy it here (AUS) Buy it here (US)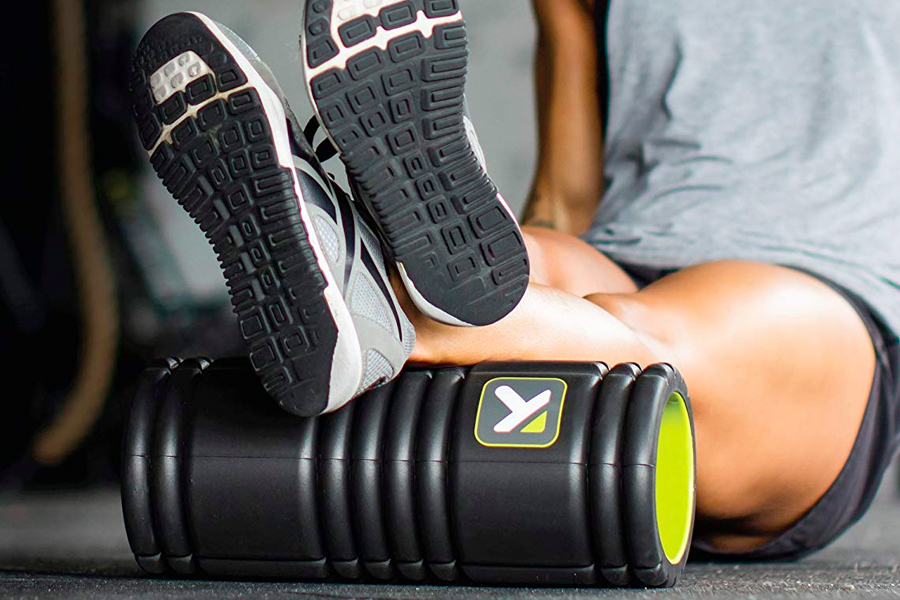 TriggerPoint GRID Foam Roller
If you're seeking the benefits of muscle therapy, but don't have hundreds to spend on massage guns or fancy stimulators, then TriggerPoint's affordable foam roller is right up your alley. Consisting of a patented foam design, it wraps a multi-density exterior over a firm and hollow core. Used by physical therapists, coaches, and athletes alike, it can roll through tight muscles to work out those kinks and knots. The roller will also reduce soreness, relieve pain, improve mobility, and prepare the body for peak performance. – AU$49
Buy it here (AUS) Buy it here (US)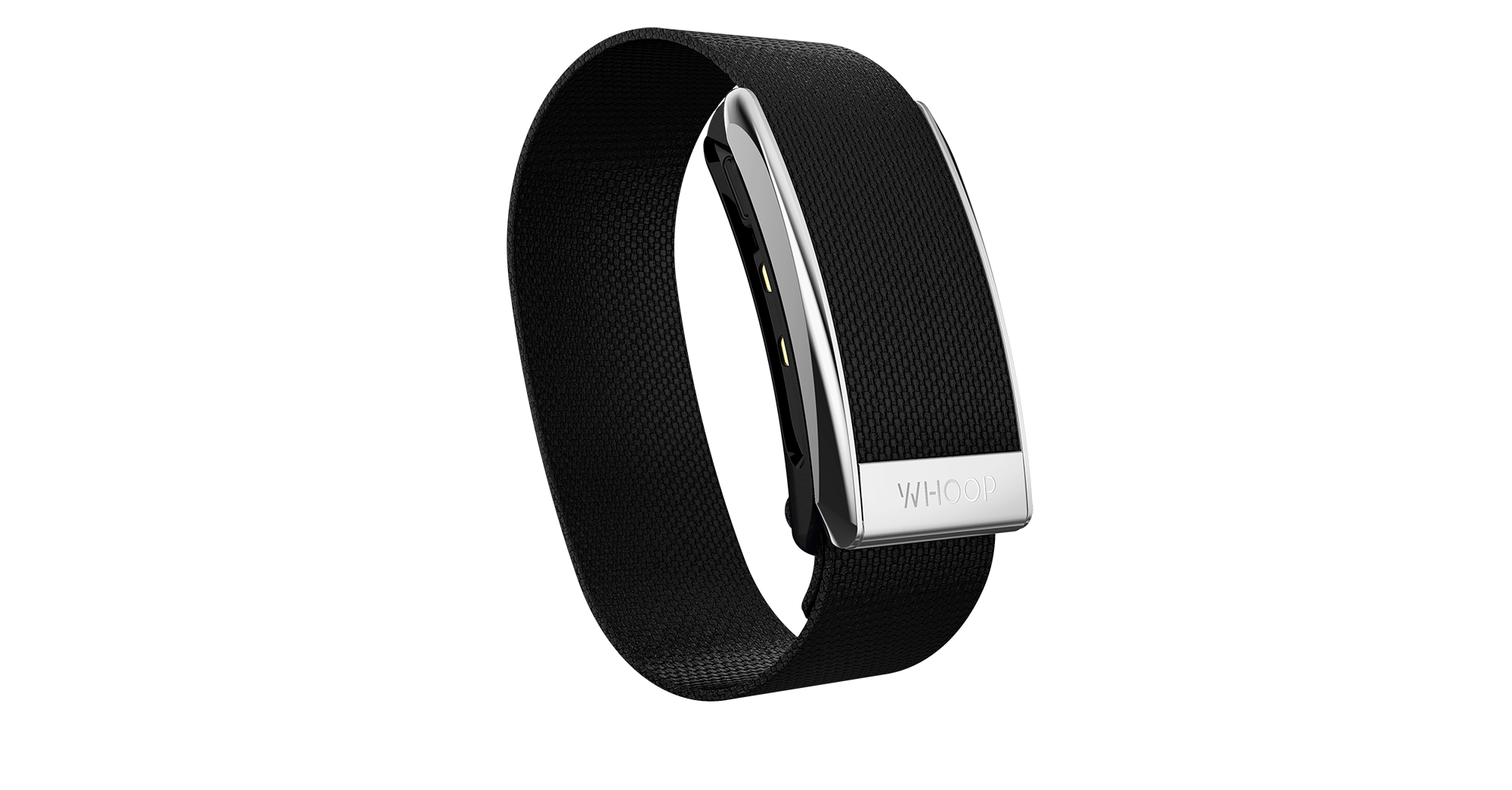 Whoop Fitness Band
Used by Joe Rogan and his friends during Sober October, Whoop takes fitness tracking to comprehensive extremes. Sign up for a membership and the band—aka Whoop Strap 3.0—comes free of charge. Lightweight and waterproof, it measures physiological data 24/7 to unlock the secrets of your body. With this program and tech at your disposal, you can review daily analytics, form teams with like-minded community members, and power your way toward a healthier lifestyle.
Buy it here (AUS) Buy it here (US)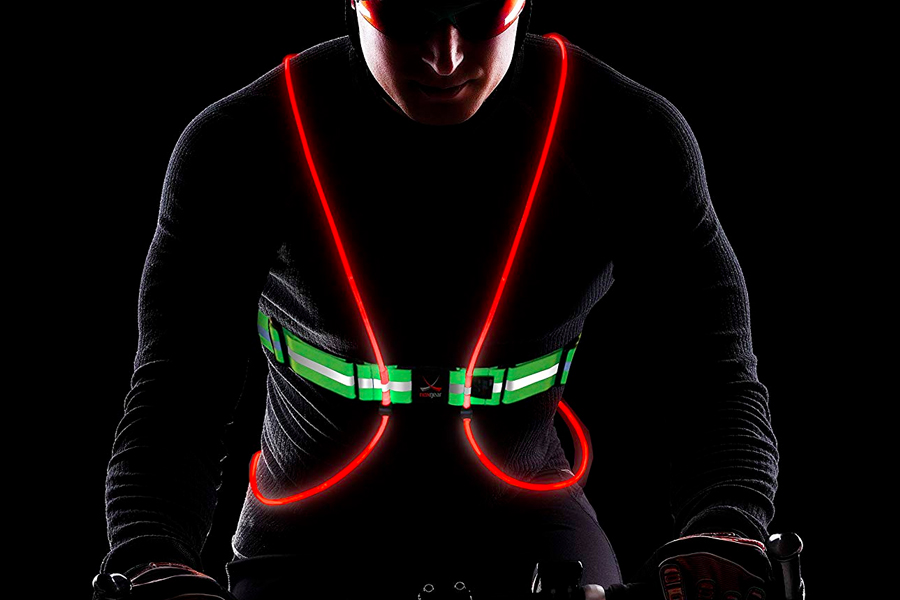 Tracer360 – Illuminated & Reflective Vest for Running and cycling
It's 2019 and everything is getting upgraded, even reflective vests. Here to prove as much is the Tracer360, which uses fiber optic cables, 3M reflector chest belts, and a unique X-shaped design to activate supreme visibility. Perfect for joggers and cyclers alike, this lightweight, breathable, and adjustable gear even allows you to change between six ultra-bright colours. If you get hit by a car while wearing this thing, it was on purpose. – AU$114 and up
Buy it here (AUS) Buy it here (US)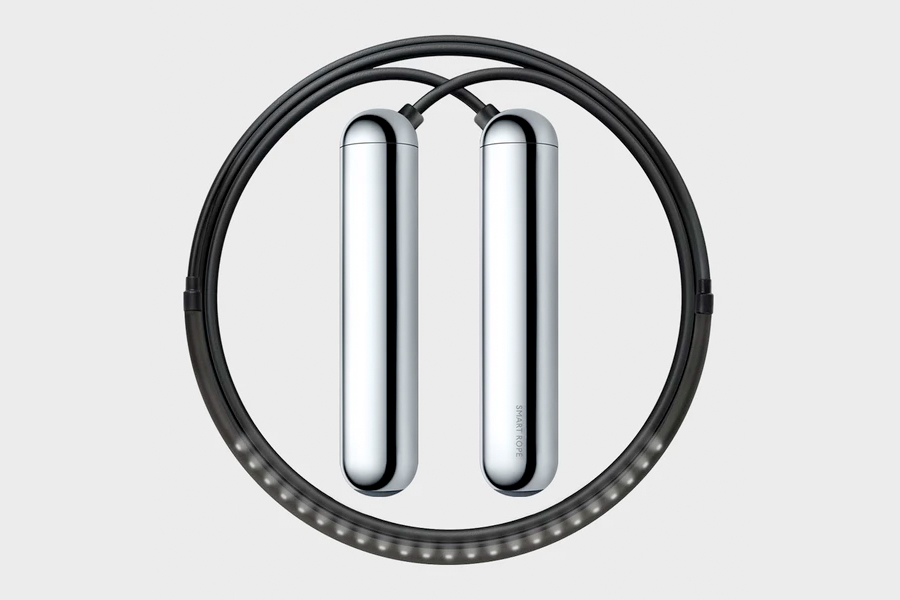 Tangram Smart Rope
Like we said: everything is getting better and smarter these days, including jump rope. Not only does this one from Tangram let you view your jump count as you exercise, but it syncs with a Smart Gym mobile app to open up a world of possibilities. Now you're not just tracking the number of jumps, but timing your workouts, counting calories burned, setting up interval training programs, unlocking fitness awards, and competing with friends. Get one for yourself and one for your favourite fitness freak and let the showdown begin.
Buy it here (AUS) Buy it here (US)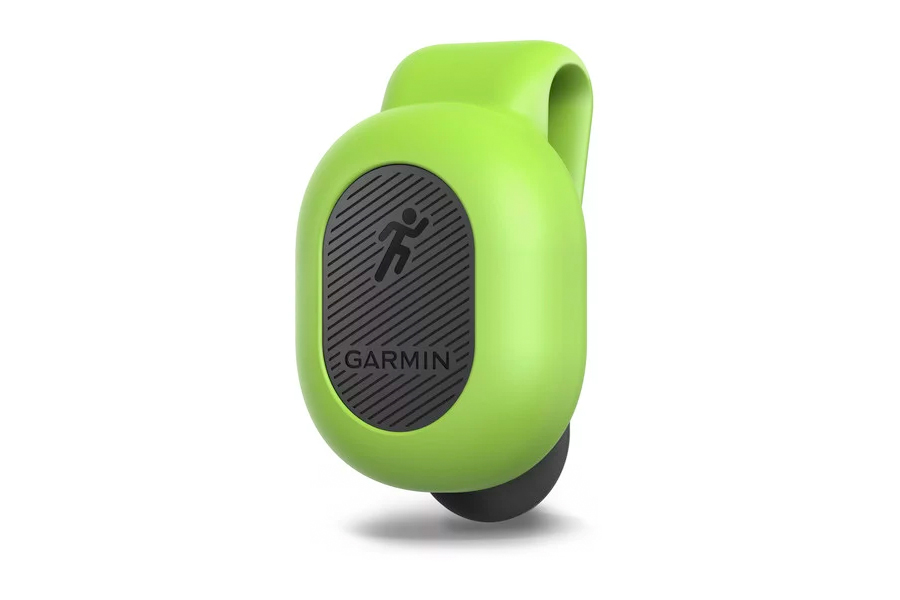 Garmin Running Dynamics Pod
Equipped with a built-in accelerometer, the Garmin Running Dynamics Pod measures torso movement when calculating six vital running metrics. Those metrics are as follows: cadence (i.e. steps per minute), balance between left and right, stride length, vertical oscillation, vertical ratio, and ground contact time. The purposefully compact module clips onto your waist with absolute ease and syncs with a Garmin Connect mobile app on your smartphone. Prepare to get up close and personal with your biomechanical measurements. – AU$109
Buy it here (AUS) Buy it here (US)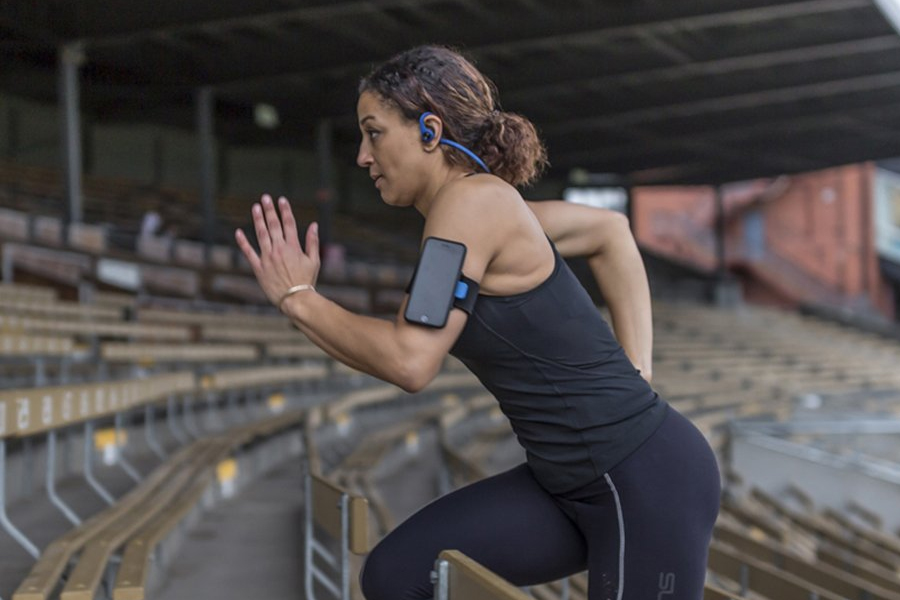 Quad Lock Run Kit
Should you or your favourite fitness freak want a smartphone by your side during long jogs or intense workouts, Quad Lock has just the kit for you. Taking the convenient form of an adjustable armband, the handy product fits your iPhone X or XS and maintains minimal skin contact in the process. Attaching the phone is as simple as twisting and locking it in place by way of a patented dual-stage locking system. And voila! You're ready to roll. – AU$70
Buy it here (AUS) Buy it here (US)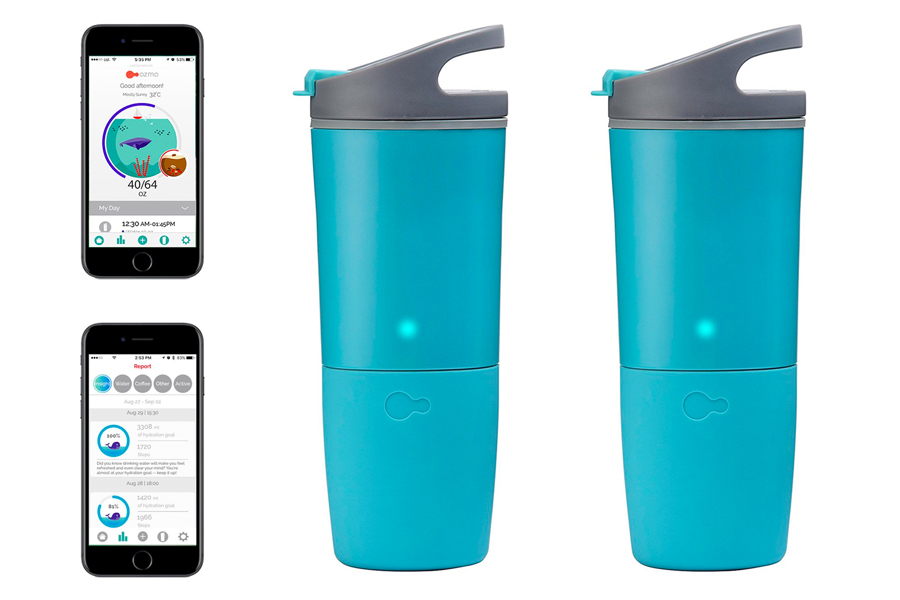 Ozmo Active Smart Bottle
Staying hydrated is fundamental to a proper fitness regimen and that's exactly where Ozmo's Active Smart Bottle comes in. A niche product with purpose, it measures your water and coffee intake to make sure you're hitting all your hydration requirements. Sync it with your fitness tracker (Fitbit, etc) to align the data and adjust your intake accordingly. Should you live in the US, you can also use the adjoining app to scan domestic nutrition labels. As a standalone and sensor-laden product, it uses LED lights and a vibrating surface to alert you when you're not drinking enough. Oh, and did we mention it also holds water or other beverages? – AU$98
Buy it here (AUS) Buy it here (US)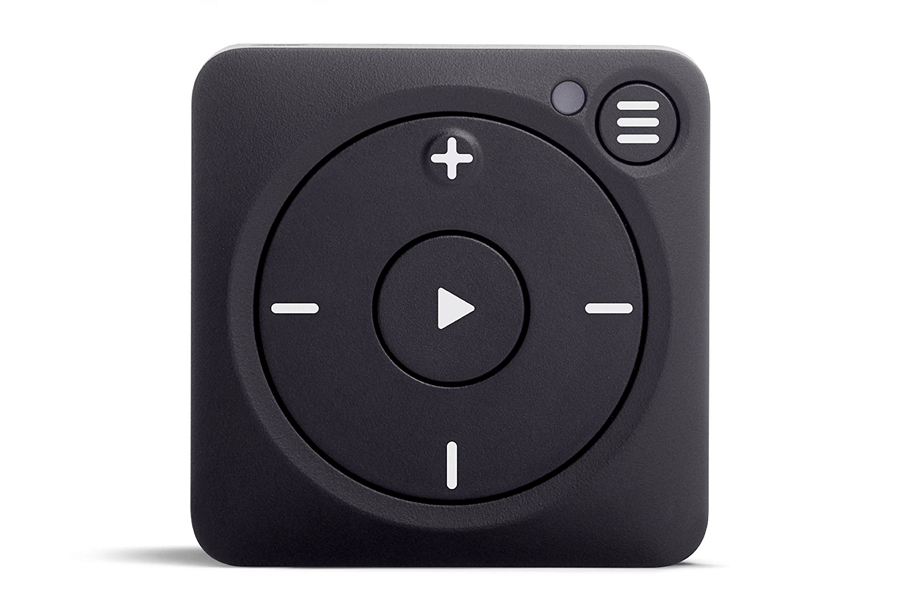 Mighty Vibe
The vibe from this compact media player is mighty indeed, hence the name. Perfect for gym workouts, daily jogs and a slew of other activities, it clips on with ease and can hold up to 5+ hours of offline Spotify playlists or podcasts. Being Bluetooth compatible, it seamlessly syncs with wireless headphones, portable speakers, and car entertainment systems. Small, lightweight, durable, versatile, sweat-resistant, and free from breakable screens, this little gadget is a fitness freak's dream come true. – AU$135
Buy it here (AUS) Buy it here (US)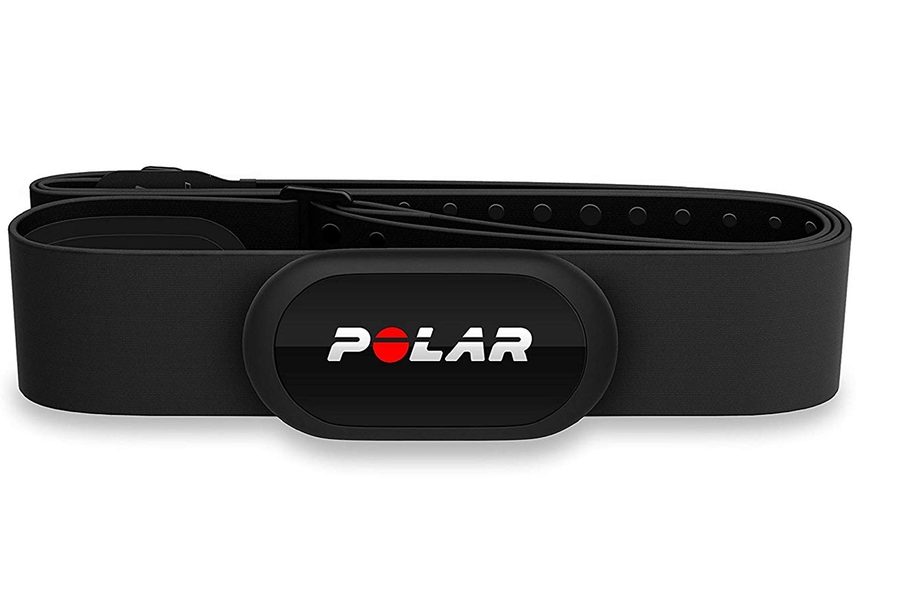 Polar H10 Heart Rate Strap
When it comes to measuring your heart rate, accuracy is everything. That's why we're recommending the H10 Heart Rate Strap from Polar, which works in conjunction with numerous fitness apps, tracking gadgets, and smartwatches. Best-known for its steadfast accuracy, the monitor delivers super-precise ECG measurements. It's also fully waterproof, equipped with both Bluetooth and ANT+ connectivity, and designed to fit comfortably on the body. A legion of pro athletes use one and you should too. – AU$78 and up
Buy it here (AUS) Buy it here (US)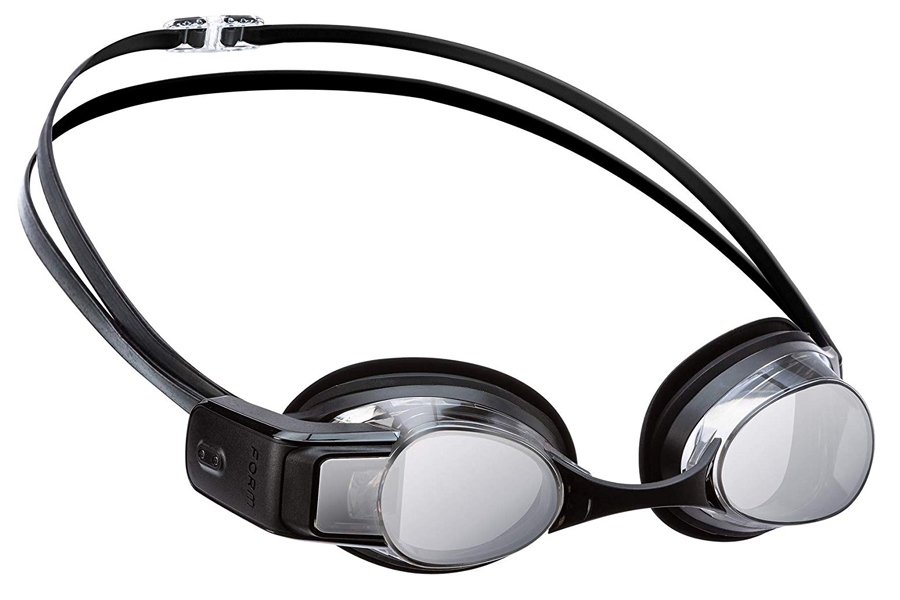 Form Swim Goggles
Calling all swimmers and triathletes! Bringing the future into the now are these surprisingly affordable swim goggles, which host a see-through smart display right there on the lens. Waterproof up to 10 metres, the goggles provide 12 customisable metrics, including split times, distance, calories, and stroke rate. On land, you can use the complimentary Form Swim app to sync workouts and review your metrics.
Buy it here (AUS) Buy it here (US)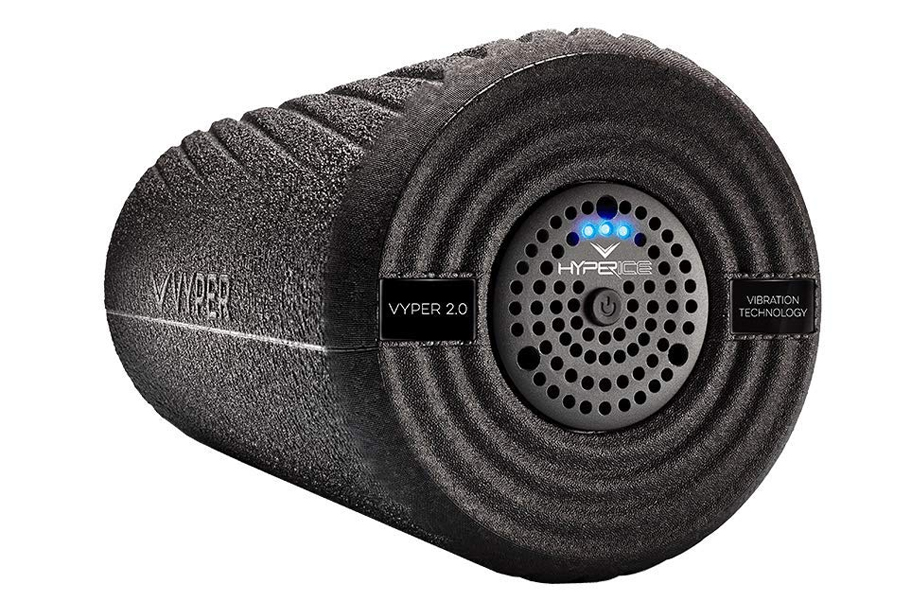 HyperIce Vyper 2 Vibrating Foam Roller
Twice as effective as your standard foam roller, this one from Hyperice features three vibration settings and a dual-zone smooth and grooved exterior. Designed to improve flexibility and reduce soreness, it increases your overall range of motion by up to 40%. The fitness freak in your life can use it to warm up before his next workout and then use it again as a post-workout recovery tool. Or he can employ the vibrating function to give himself a full-body massage, just because it feels good. Let him do him, is what we're saying here. – AU$300
Buy it here (AUS) Buy it here (US)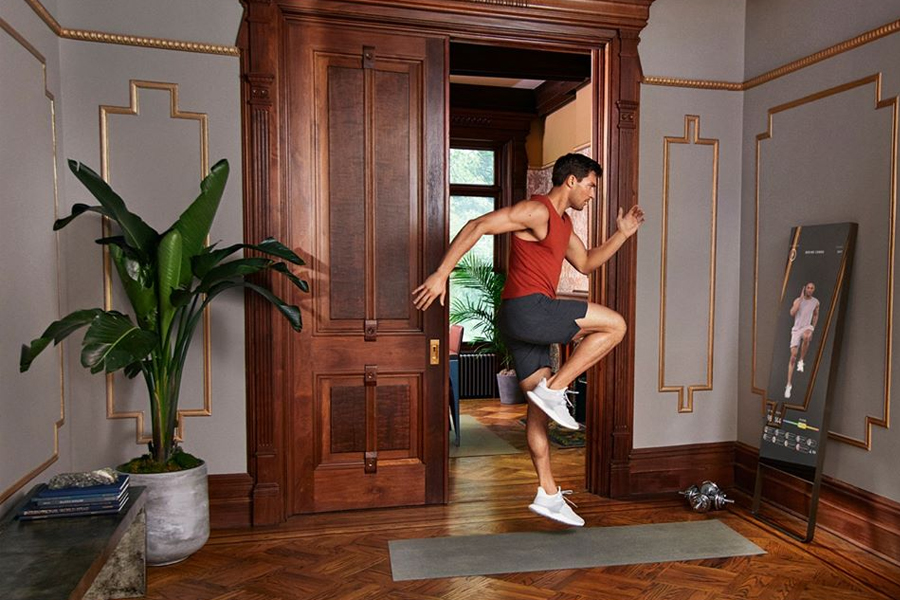 The Mirror
Feel like changing someone's life for the better this holiday season? Then buy him or her The Mirror, which looks and performs like something you'd see in a sci-fi movie. Basically a giant interactive display that mounts on the wall, it provides expert training, community workout programs, real-time personalisation, and more. Sync it with an Apple smartwatch and one can start competing with him or herself. A Bluetooth heart rate monitor is also included with purchase. 
Buy it here (AUS) Buy it here (US)
More Gift Guides:
2019 Christmas Gift Guide – Grooming
2019 Christmas Gift Guide – Luxury Lover
2019 Christmas Gift Guide – The Horologist
View All Our 2019 Christmas Gift Guides