14 Spots for the Best Ramen in Brisbane
Ramen, the cultural icon we know and love, is the source of deep, unfettered joy for millions of people a day. It's never been easier to become one of them, especially in Brisbane. We've done some hard running around to fulfil our anime-food dreams and have sourced the best ramen joints in the crown jewel of Queensland. If you're fiending for some juicy noodles in a delicious broth, look no further as we break down the 15 best ramen spots in Brisbane.
You'll also like:
16 Best Steakhouses in Brisbane For Your Grill Fix
14 Best Mexican Restaurants in Brisbane
23 Best Burgers in Brisbane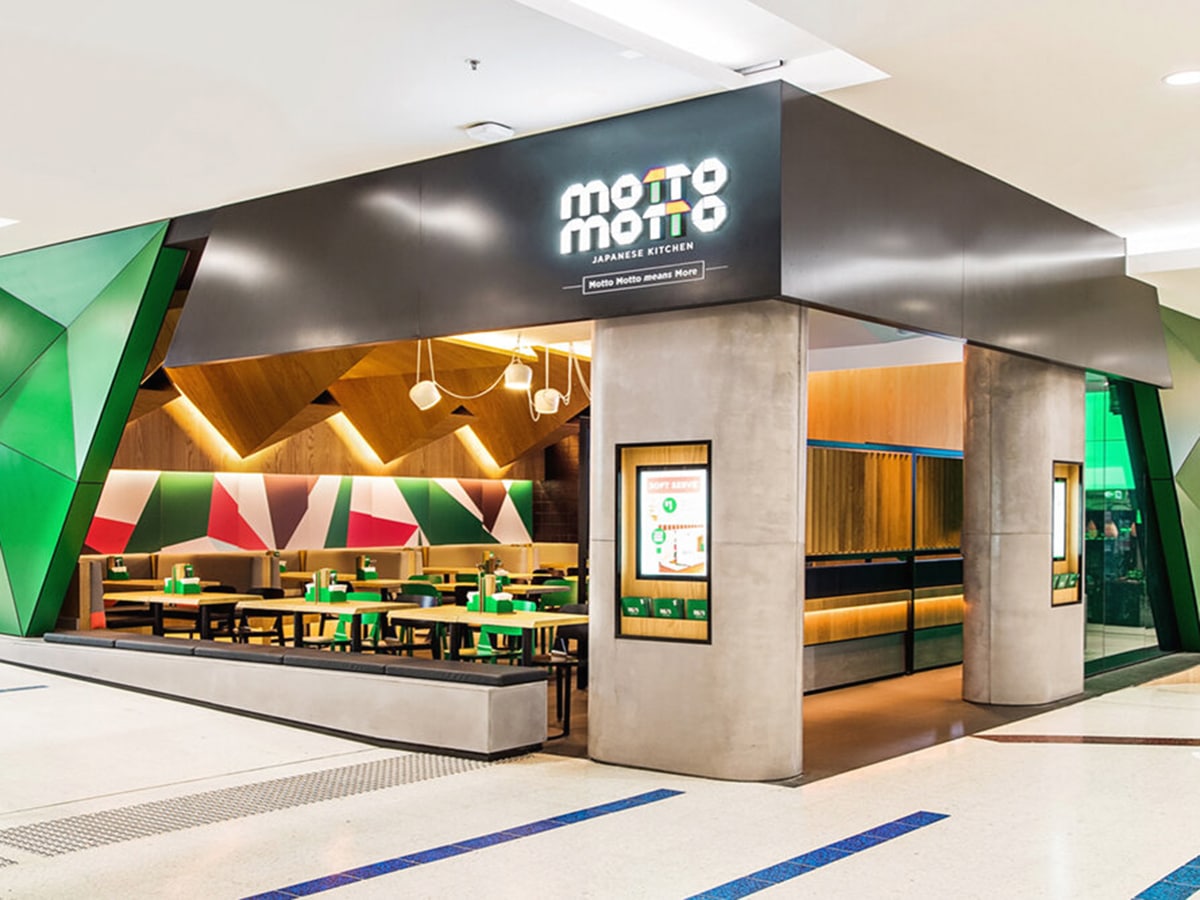 1. Motto Motto Japanese Kitchen
Kicking off our list, Motto Motto (meaning 'more more' in Japanese) is focused on giving you the best feeds with the best ingredients. Offering three twists on the ramen experience you can find classic, black garlic and red spicy broths here to douse your ramen cravings. All of which are topped with only the finest cuts of pork belly.
Address: 2011 Logan Rd, Upper Mount Gravatt
Phone: (07) 3216 8866
Hours: Mon – Wed & Sat – Sun 10:30am – 7:30p, Thurs 10:30 am – 8:30pm, Fri 10:30am – 8pm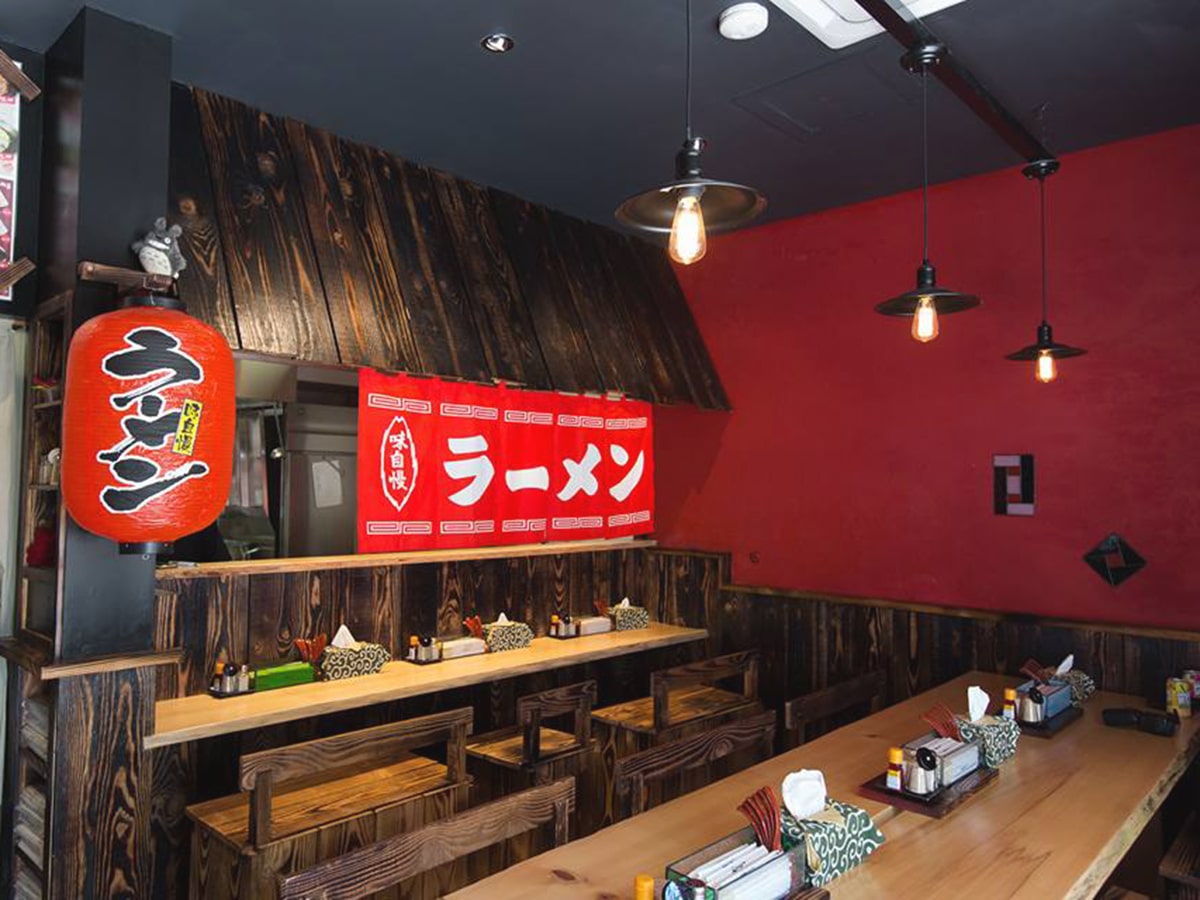 2. Genkotsu Ramen
Genkotsu Ramen is a little slice of Japan. Sticking to traditional prep methods, here they guarantee the broths are all slowly built up over a 12 hour process to give you the best flavour possible.  With shops in both Toowong and Runcorn it shouldn't be too hard to find a little taste of an authentic Japanese flavour. Definitely one of Brisbane's ramen highlights.
Address: 25/258 Warrigal Rd, Runcorn
Phone: 0416 292 167
Hours: Tue – Sat 11:30am – 2:30pm & 5:30 – 9pm, Sun 11:30am – 2:30pm & 5:30 – 8:30pm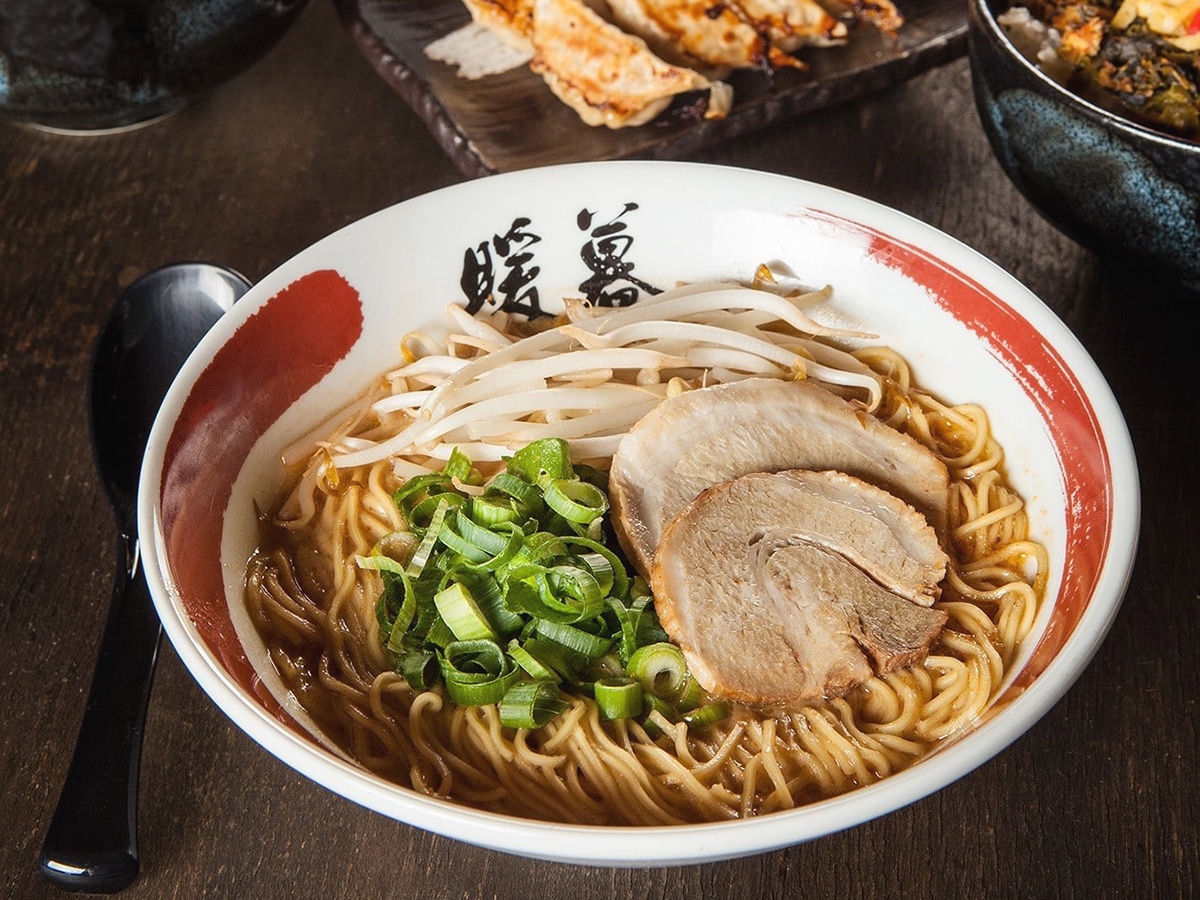 3. Ramen Danbo
Ramen Danbo is an international success story. Starting off with one shop in Chikushino, and quickly becoming a Japan-wide favourite there are now 35 Danbo's worldwide. Success like that comes entirely based upon the deliciousness of the ramen they serve up. There's no way they'd have spread so far without leaving thousands of happy customers behind.
Address: Shop 4/22 Gowan Rd, Sunnybank Hills
Phone: (07) 3344 7056
Hours: Mon – Sun  11am – 10pm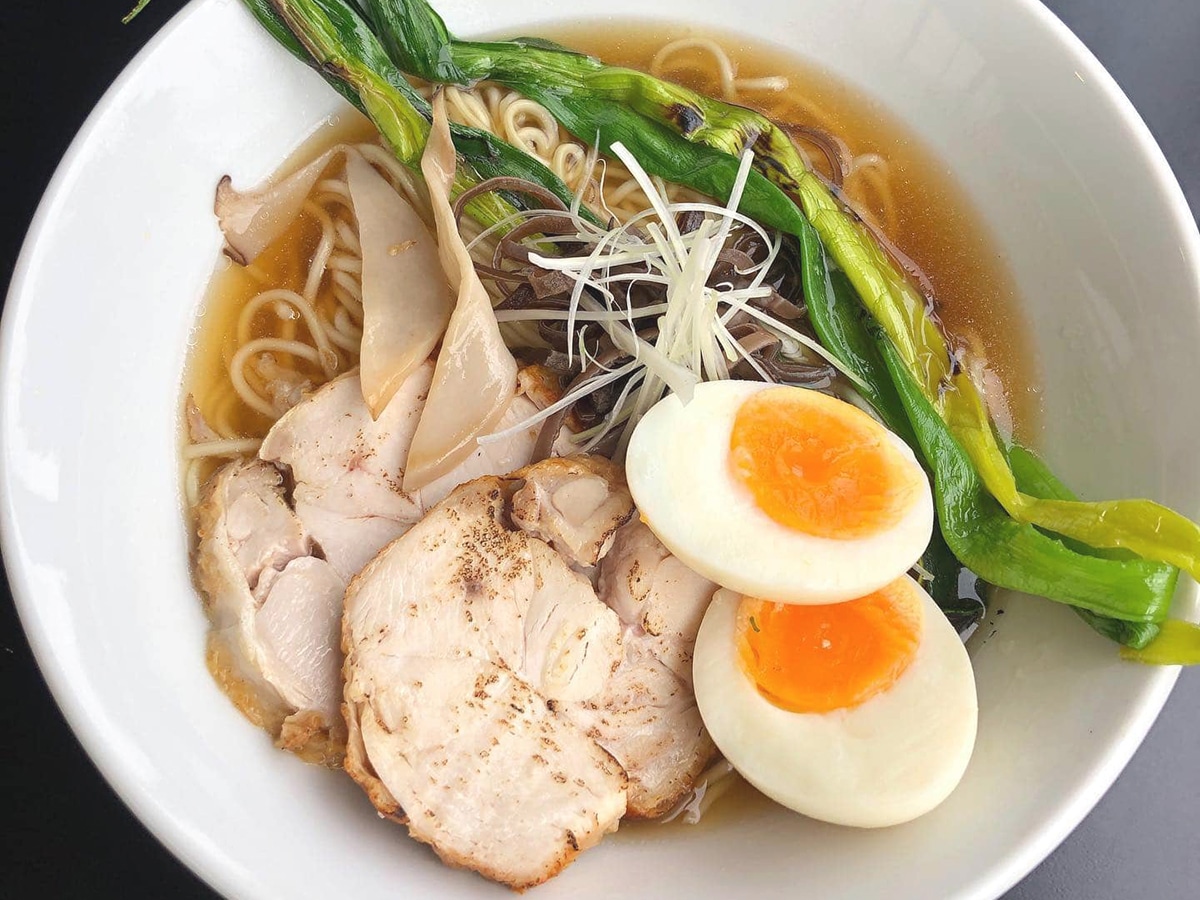 4. Beppin Ramen and Cake
Beppin Ramen and Cake have all the reasons to head listed right in the name. Where else will you find 13 different ramens alongside an mouth watering selection of sweet treats? The only problem you'll find here is keeping enough room in your tum for desert.
Address: 62 Charlotte St, Brisbane City
Contact: Facebook
Hours: Mon – Thurs 11:00am – 8:30pm, Fri – Sat 11am – 9pm, Sun 11am – 8pm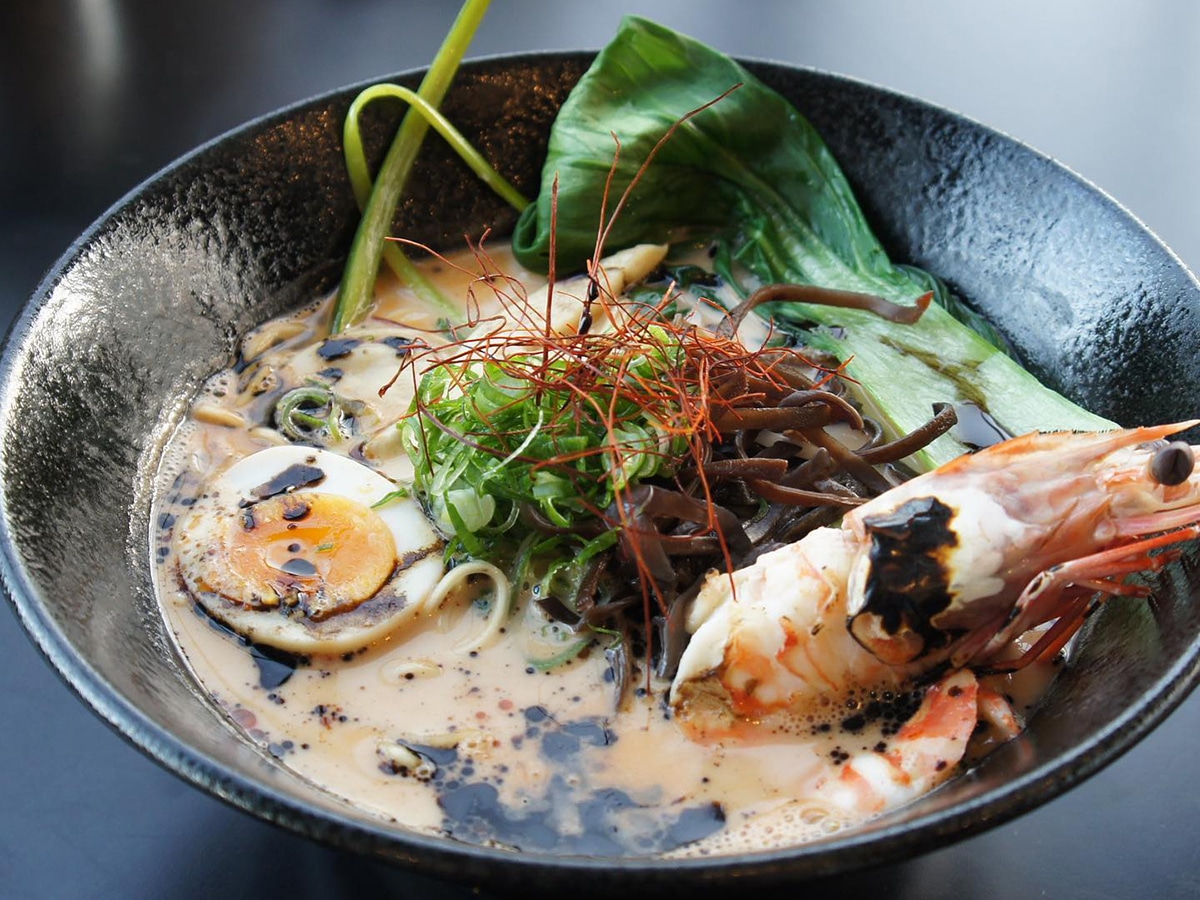 5. Ikkairo Ramen
Don't be fooled by Ikkairo Ramen's tiny size, they  punch well above their weight on the taste side of things. Switching things up by offering a prawn broth alongside the traditional pork bone Tonkatsu broth allows for  flavours you won't find everywhere.
Address: Shop 15/21 Kingston Rd, Underwood
Phone: (07) 3150 9102
Hours: Tues – Fri 11am – 2:30pm, & 5 – 8:30pm, Sat 11am – 3pm & 4:30 – 8:30pm. Sun 11am – 3pm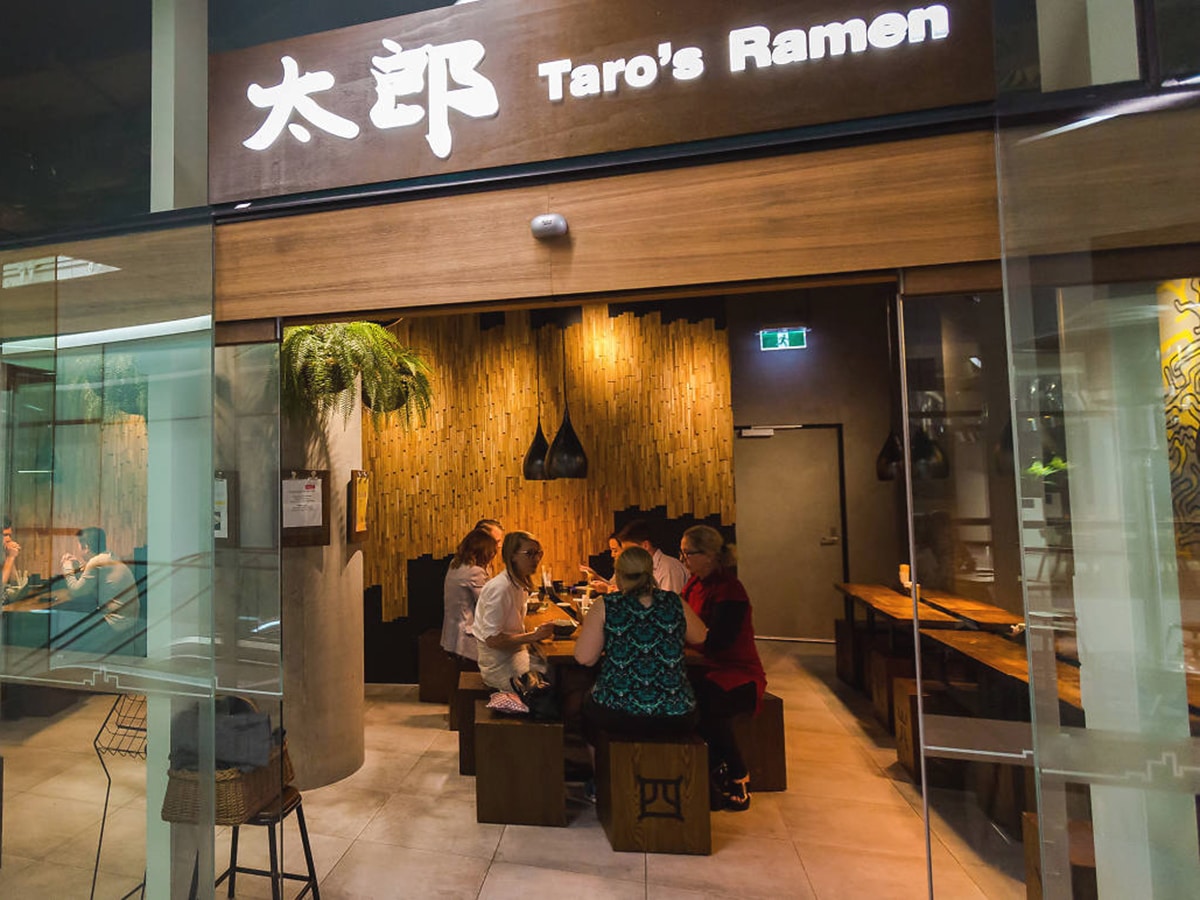 6. Taro's Ramen
Taro's Ramen has carved out a spot for itself in the heart of all Brisbanites. Ask anyone what their favourite joint in Brisbane is and it's a 50/50 between Taro's and anywhere else. The reputation is well deserved as Taro's is a guaranteed good time in a bowl.
Address: L2/480 Queen St, Brisbane City
Phone: (07) 3839 4840
Hours: Mon – Fri 11:30am – 2pm & 5:30 – 8pm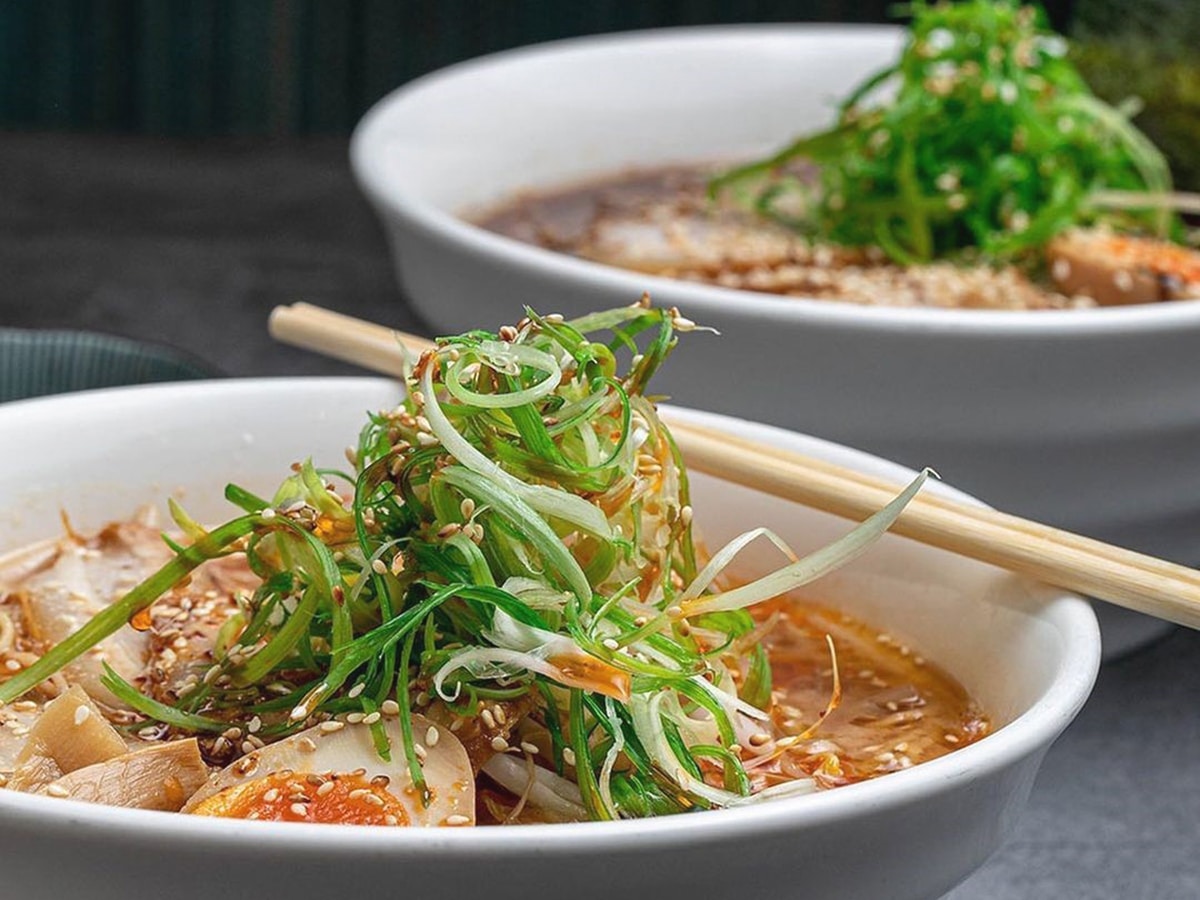 7. Men Ya Go
Men Ya Go is for When Ya Go and get some of Brisbane's best ramen to slurp down. Here you'll find an absolute smorgasbord of types, as well as the ability to customise or create your own with your favourite toppings. There's enough possibility in their well managed menu to ensure you can get a new ramen feed every day of the week.
Address: Shop 4/123 Albert St, Brisbane City
Phone: (07) 3211 3219
Hours: Mon – Thurs 11:30am – 8pm, Fri 11:30am – 9pm, Sat – Sun 12 – 8pm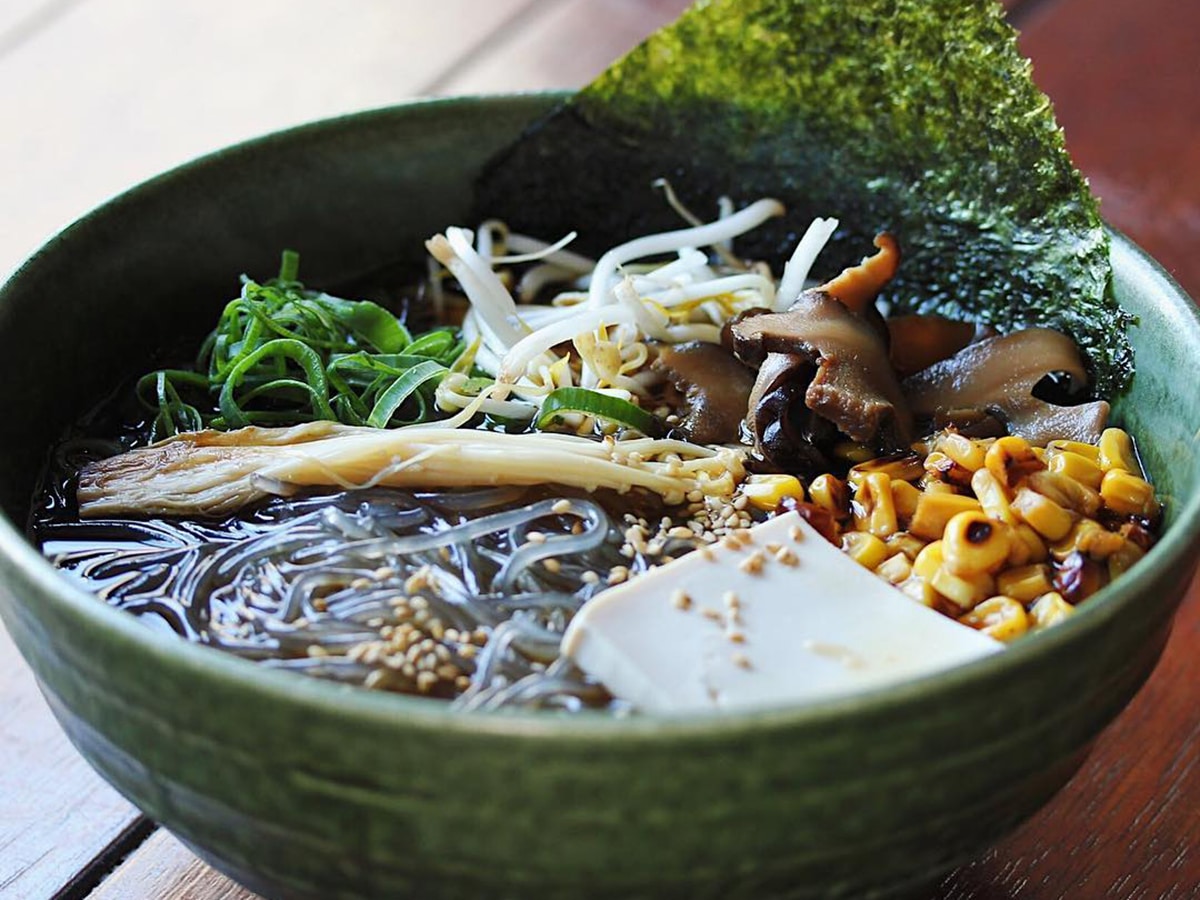 8. Hai Hai
Hai Hai eschew complete traditional ramen methodology in the hopes of bringing ramen virgins into the soupy fold. They've let their creativity run wild and created a series of meals you won't find anywhere else in the hopes of breaking down anti-ramen barriers everywhere. Topping this list is one of the best vegan ramens in Brisbane.
Address: 102 Latrobe Terrace, Paddington
Phone: 0406 799 428
Hours: Mon – Tues 4:30 – 9pm, Wed – Thures 5-9pm, Fri – Sat 12 – 2:30pm & 5-9pm, Sun  5-8pm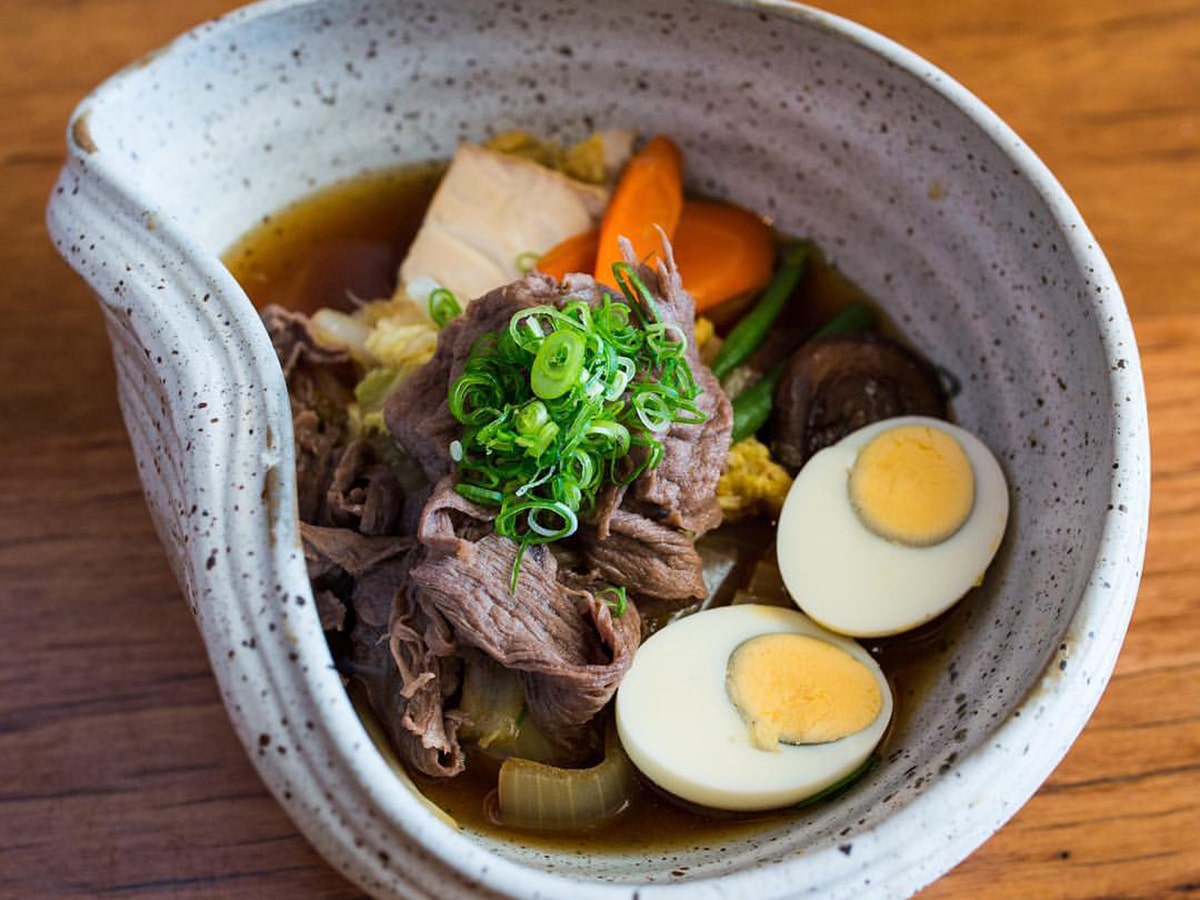 9. Okuman Karaage & Ramen Bar
Okuman Karaage don't over-complicate their offerings. Damn good ramen at an affordable price is what they do. If you want chicken or gyoza alongside they'll happily deep fry it in deliciousness to live up to Karaage side of their name.
Address: 6/220 Melbourne St, South Brisbane
Phone: (07) 3844 0789
Hours: Mon – Sun 11am – 3pm &  5 – 10pm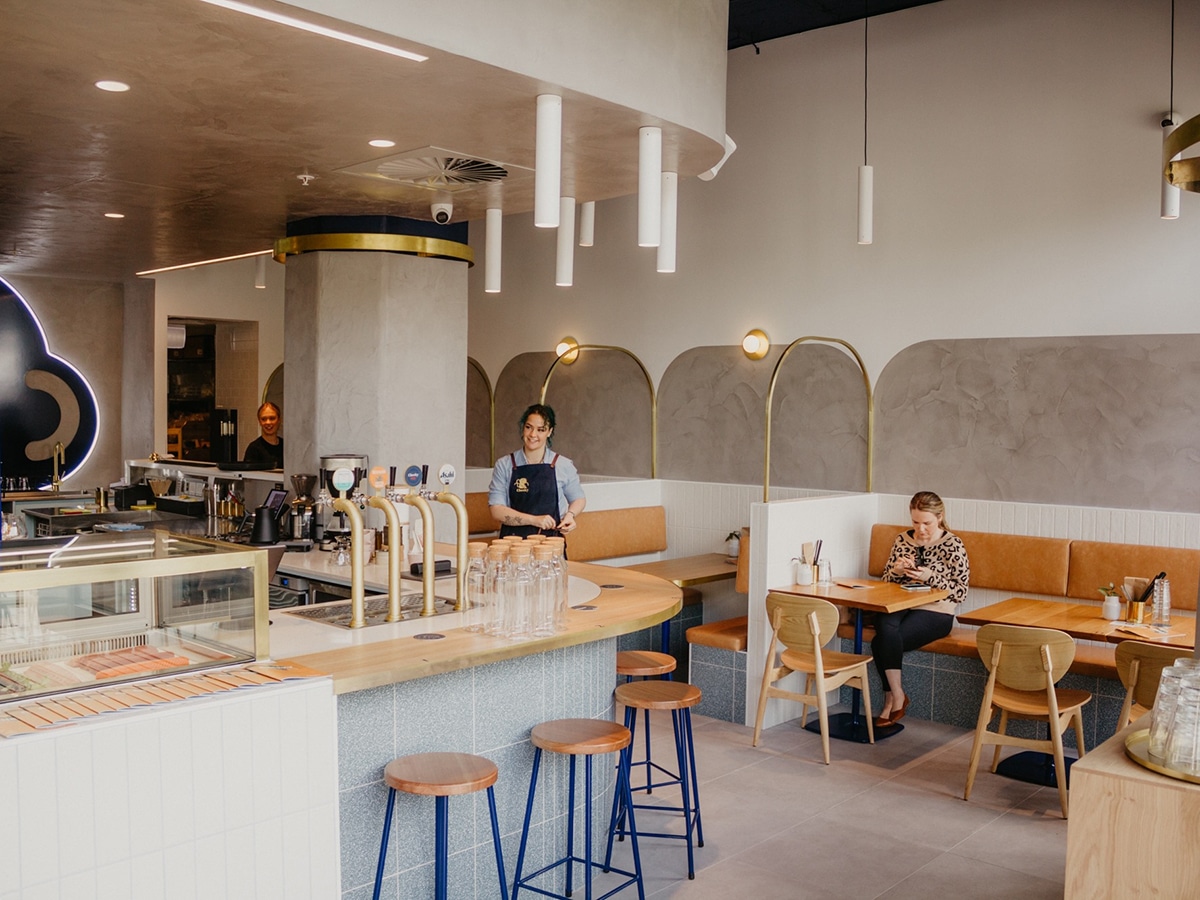 10. Cheeky Poke Bar
Cheeky Poke Bar live up to the name by having the absolute audacity to do more than solid ramen alongside their excellent poke bowls. There's a total of 5 Cheeky Poke Bar's in Brisbane so you're never going to find yourself to far from a good time.
Address: 111 Boundary St, West End
Phone: (07) 3184 4404
Hours: Mon – Sun 11am – 9pm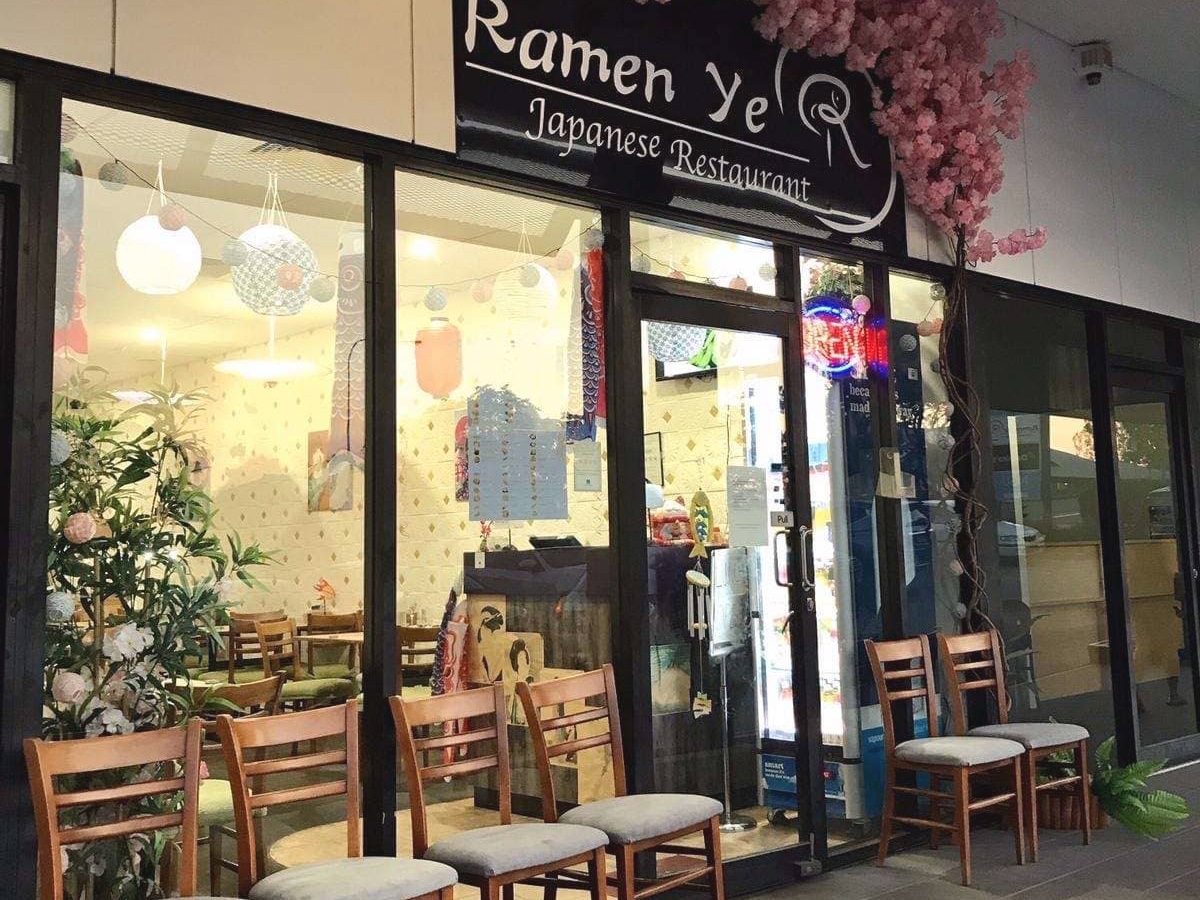 11. Ramen Ye Japanese Restaurant
Having the complete gamut of Japanese deliciousness on display, the menu at Ramen Ye will be sure to contain something to quell your hunger. They double down on guaranteeing you get fed by offering a free top up of noodles if you're finding yourself overwhelmed with soup.
Address: 2/105 Dandenong St, Jamboree Heights
Phone: (07) 3279 3955
Hours: Tues – Sat 11am – 9pm, Sun 4 – 9pm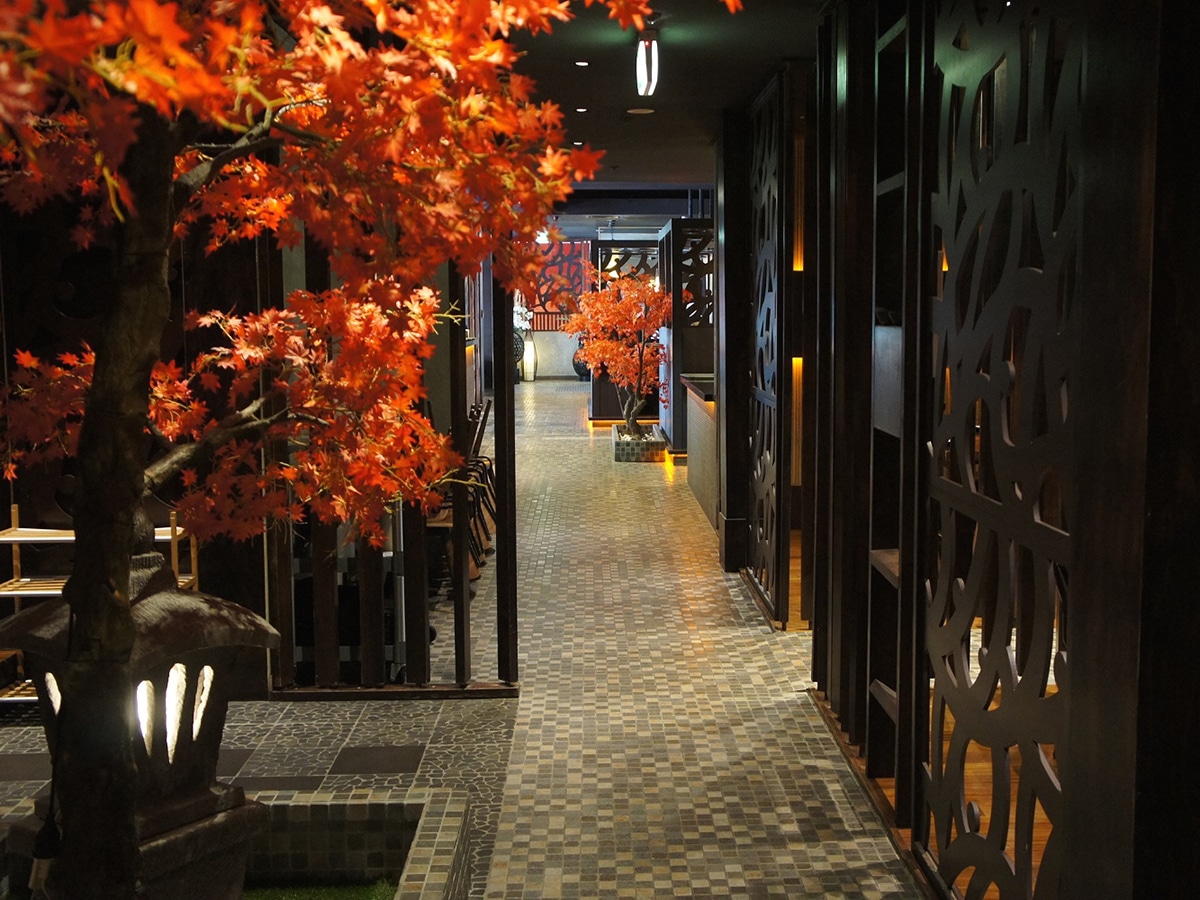 12. WAGAYA
In a gloriously weird moment, you'll find WAGAYA right in the middle of Brisbane's Chinatown. Why? We don't ask questions. Moving beyond that they offer a surprisngly fun tech experience as you order. Everything is done through touchscreens at the table, so you'll never have an order forgotten on you again!
Address: 1 TCB Centre, 315 Brunswick St, Fortitude Valley
Phone: (07) 3252 8888
Hours: Mon – Fri 12 – 3pm & 5:30 – 10pm, Sat 5:30 -10pm, Sun 5-9pm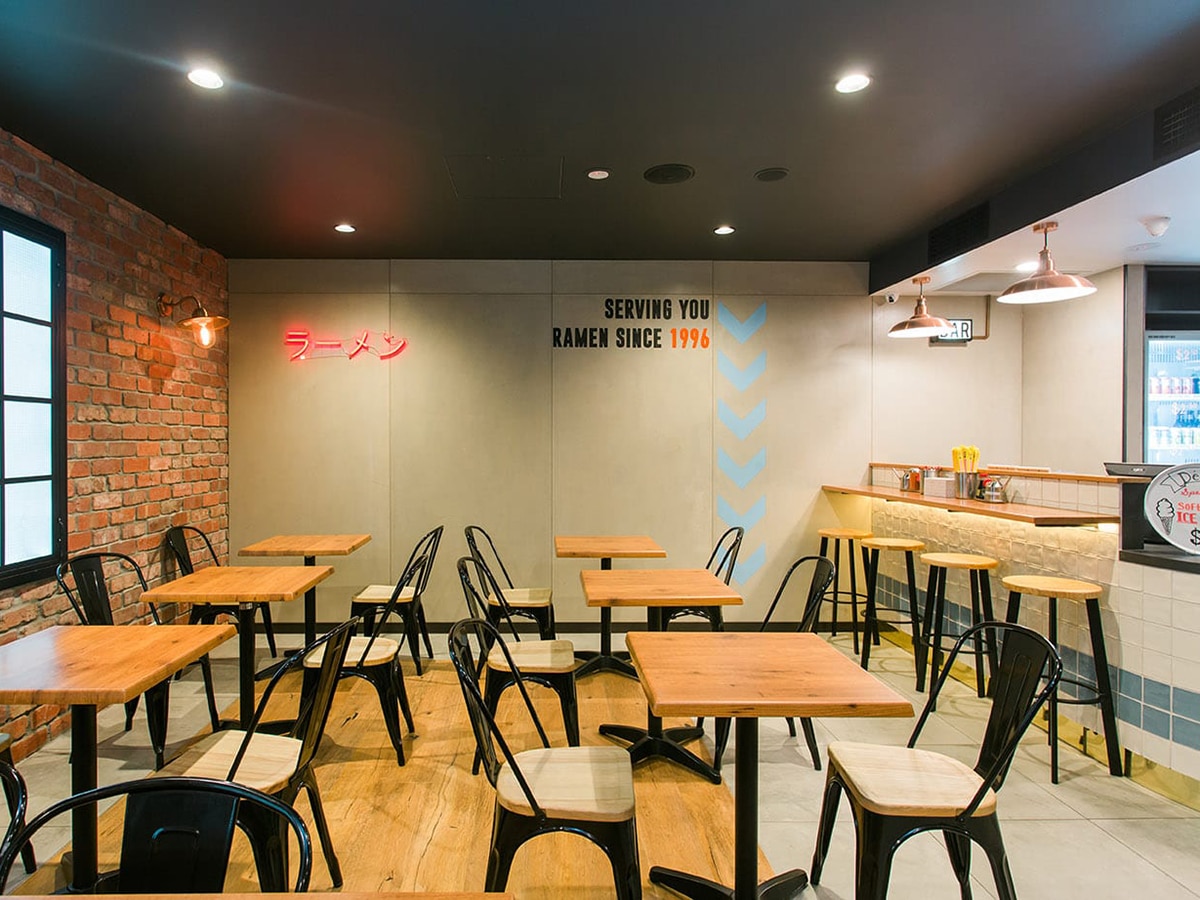 13. Hakataya Ramen
Hakataya Ramen have a whole host of ramen joints all across Brisbane for you to hit up. They've managed this by offering good, cheap feeds wherever you find the Hakataya name. They're also the only ramen place we've seen to boast that they'll give you free ramen on your birthday. The perfect way to dip your toes in their water.
Address: Queen Street Mall , Tenancy, B1\117 Queen St, Brisbane City
Phone: (07) 3003 0600
Hours: Mon – Sun 10am – 7pm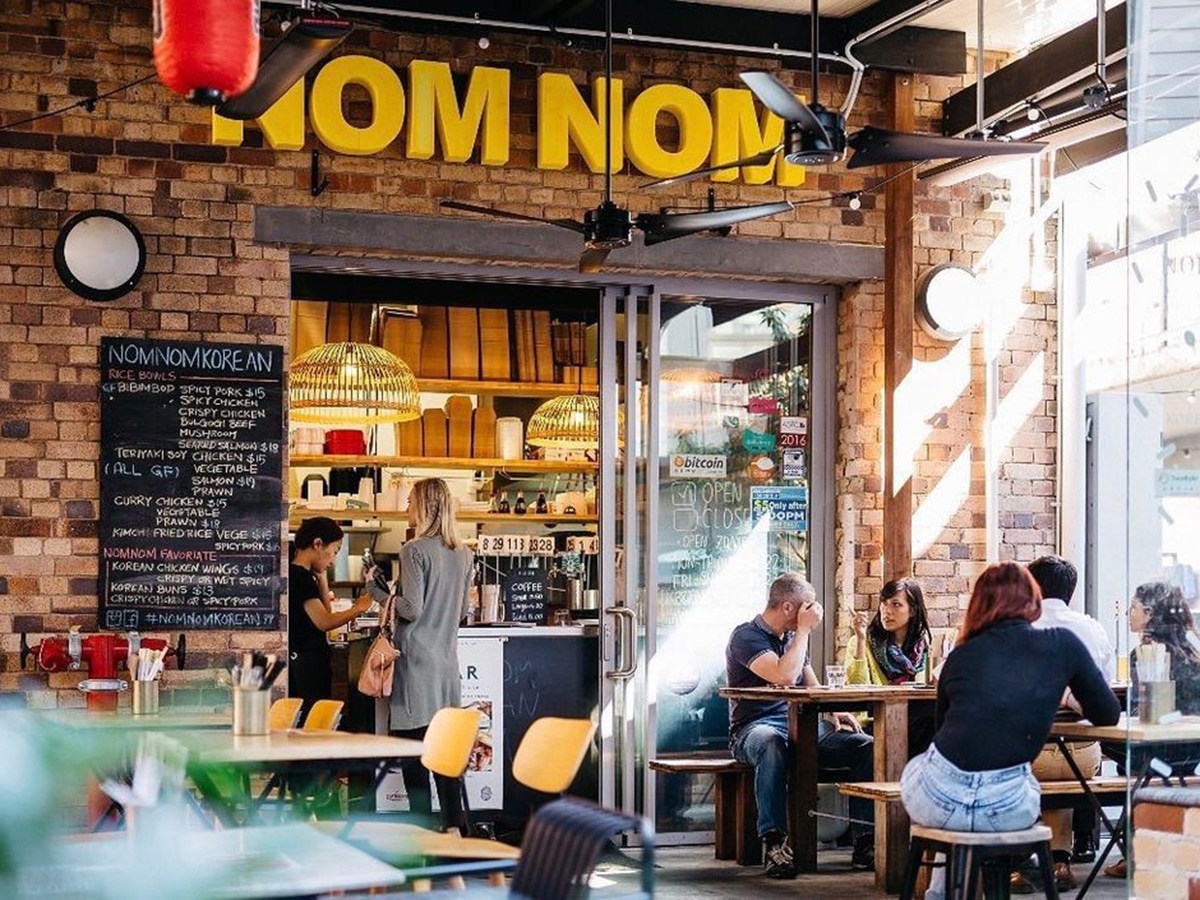 14. Nom Nom Korean
Put your concerns aside, Nom Nom Korean have earnt their place on this list by making an absolutely belting ramen., They don't have as many options as some of the other places on this list, but they're definitely packing ramen-y goodness into you if you'll let them.
Address: Inside Bakery Lane, 680 Ann St, Fortitude Valley
Phone: 0468 873 901
Hours: Mon – Tues 11:30am – 2:30pm, Wed – Sat 11:30am – 2:30pm & 5:30 – 11pm
You'll also like:
16 Best Steakhouses in Brisbane For Your Grill Fix
14 Best Mexican Restaurants in Brisbane
23 Best Burgers in Brisbane
General FAQs
Where to get ramen in Brisbane CBD?
Hakataya Ramen, Okuman Karaage, Men Ya Go, Taro's Ramen and Beppin Ramen and Cake are all based in Brisbane's CBD
What's the best ramen in Brisbane Fortitude Valley?
The best ramen in the Valley can be found at Nom Nom Korean or WAGAYA.
Where's the best ramen noodles in Brisbane?
This is a hotly contested title, but any of the 15 places on our list will sort you out!