Man of Many's Staff Favourites – 24 June 2022
Say what you will about the mid-year blues, but this week has delivered some serious excitement. Whether it was one US swim coach's life-saving efforts or the release of the long-awaited BMW M3 Touring, the last seven days have been loaded with thrills and spills of near every kind. To cap things off, we're dropping a few more, dishing out our favourite products, movies, drinks and experiences. Here's Man of Many's Staff Favourites for this week.
You'll also like:
Man of Many's Staff Favourites – 18 June 2022
Man of Many's Staff Favourites – 11 June 2022
Man of Many's Staff Favourites – 4 June 2022
Beer Hug
Nick Hall – Editor-in-Chief
There's nothing quite like a big warm hug from your favourite winter ale and this week, I was treated to exactly that. New subscription service Beer Hug has officially kicked off, giving Aussies a fresh chance to score killer brews from some of the best in the business, not to mention opening the opportunity to tour the best craft beers in Australia, one brewery at a time. It's a big deal for craft breweries, which are still feeling the pinch from extended lockdowns and reduced tourism. According to Beer Hug co-founder Hayden Harvey, the new subscription service is designed to showcase the best beers in the country including Pale Ales, IPAs, Stouts, and Wheat beers , while also positioning craft breweries as the next destination to put on your bucket list.
"We are on an endless journey to discover the very best beer in Australia. Australia has seriously upped the craft beer game and we're making our way around the country on a mission to find unique brewery tour stops," Harvey said. "All our beer is shipped directly from the brewery floor to our customer's front door. Brewers and craft beer lovers alike agree that fresh beer is better beer, so by removing lengthy warehouse storage, and by minimising delivery times, we're making sure that beer gets into our customers' mouths as good as it can be – brewery fresh. It really is the closest thing you could get to a brewery tasting experience, without leaving your house."
The new Brewery Tour option for this month is Victorian favourite Moon Dog and I have to say, I'm stoked about it. As a bootstrapped operation that has grown from a '97 Volvo V40 station wagon to an award-winning global icon, Moon Dog has been on my radar for a while now. Beer Hug has finally delivered the golden elixir to my door, and you're next. Subscribers to the Brewery Tour will receive 12 different beers from a new brewery every month, priced at $79.99. If you love beer and long for the caress of human touch, Beer Hug will deliver, literally.
---
Featured Video from Man of Many
---
Favourite Article of the Week: Aboriginal Flag Set to Fly Permanently on Sydney Harbour Bridge
Push Notifications & Other Ways You Can Support Man of Many
Scott Purcell – Co-Founder
This week's staff favourites are a little bit different for me as I want to focus on some further ways you can interact with, support and engage with Man of Many. If you haven't already done so, we've recently upgraded our Push Notifications functionality. That way you can easily stay up to date with the latest products, culture & style news from Man of Many on your desktop or mobile. To sign up, you might need to reset your chrome permission, so simply click the lock icon in the top left of the browser (or top right on Safari) and ensure notifications are turned on or you reset your permissions. You can now also easily unsubscribe using the bell icon on this page here. If you'd like to support Man of Many in other ways, you can also subscribe to our daily email newsletter (…which won 2021 Newsletter of the Year I might add) or share it with a friend. Or if you'd really like to go the extra mile, you can join our Private Facebook Group here.
Favourite Article of the Week: 2023 BMW M3 Touring Unveiled
The Shinobu Mizunara 10 Years Old Whisky
Frank Arthur – Co-Founder
This week my Staff Favourite is a whisky from the Japanese distillery Shinobu— The Shinobu Mizunara 10 Years Old. Shinobu's Australian distributor Japanese Quality Whisky Society (JQWS), made a big splash at Sydney Whisky Week this year sharing The Shinobu Mizunara 10 Years Old at an exclusive tasting event.
In 2022, the Shinobu Mizunara 10 Years Old has some impressive accolades under its belt with a gold medal in the World Whisky Awards and a silver in the International Wine and Spirits Competition. But we're not just impressed by the hardware. It's also a damn good drop.
Tasting notes feature vanilla, flowers and nectar on the nose. While the palate is caressed with maltose tones of fruit citrus, Mizunara oak and coffee beans. The aftertaste is woody and sweet. But best of all — unlike so many other Japanese whiskies, it's actually in stock. Available for purchase online through JQWS.
Favourite Article of the Week: Limited Edition Grand Seiko SBGW289G Blossoms in Time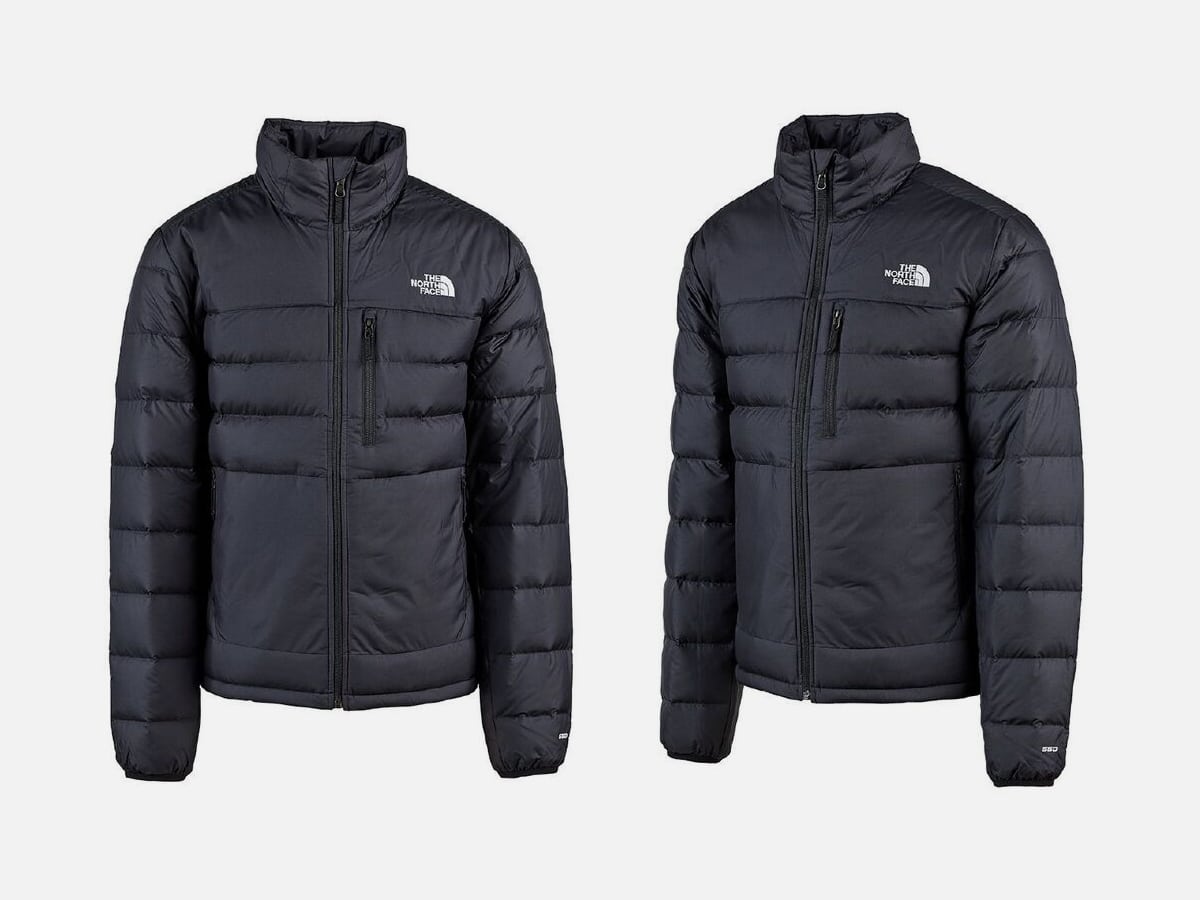 The North Face Aconcagua 2 Jacket
With the icy Antarctic Winter chill we're currently experiencing, having a comfy, practical & stylish jacket is key. A brand that ticks all those boxes is none other than the American outdoor recreation brand, The North Face. The reason I love this jacket, is not only because it's packed with functional features, but it also comes in at a very affordable price point without compromising on quality. The North Face Aconcagua 2 Puffer Jacket retails for $299, but if you're an Anaconda club member, you can get it for under $200 ($199) which is almost unheard of. The jacket is water-resistant, insulated with 550 goose down in the main body to keep you extra warm and has 3 very handy pockets to keep all your EDC in place. (2 hand pockets, and an exposed front chest pocket). It also has elastic binding on the cuffs to keep the chill out, and the warmth in.
Prehistoric Planet on Apple TV+
Rob Edwards – Branded Content Writer
Forget Jurassic World Dumpster Fire or whatever that latest nail in the coffin of a once great franchise is called, Apple TV+ has delivered the only dinosaur-related content anyone should be paying attention to right now. Developed by the producers of the incredible Planet Earth series and narrated by that hero, legend, certified icon, the one and only David Attenborough, this series recreates a world lost 65 million years ago with such believability and attention to detail that your brain will struggle to differentiate it from any of Attenborough's other outstanding work.
Favourite Article of the Week: The Macallan's New Limited Edition Whisky Range Doubles as an Art Exhibit
Just Mercy by Bryan Stevenson
Clelia Niyikiza – Branded Content Assistant
I've been finding it challenging to read physical books like I used to and have become an audiobook person when I can now. I picked up the book Just Mercy By Bryan Stevenson and was amazed at how quickly I got through it. I'm talking within days! Which would surprise anyone who knew how hard I was struggling prior. It's a memoir about Bryan Stevenson, his career as a young defence attorney fighting for the poor wrongly convicted and the injustices within the American legal system. Several eye-opening stories are spoken about, including the main narrative of a man called Walter McMillian.
It's also been made into a movie starring Michael B Jordan and Jamie Foxx, but I highly recommend reading the book.
Favourite Article of the Week: 2022 BMW M4 Convertible Review: Grand Tourer or Sportscar?
Fulton & Roark Total Package
Jacob Osborn – Staff Writer
Purveyors of "American Fine Fragrance," the folks over at Fulton & Roark have masculine aromas down to a science. They cull from the best and safest ingredients around the world to offer an extraordinary range of deodorants, soaps, shampoos, beard oils, solid colognes, and more. From clean and woody Perpetua to the citrus-marine accord of Kiawah to eight other signature scents, this is the kind of stuff that hits you at first whiff and stays the course for hours (if not days) at a time.
To pick up the best of what this brand is throwing down, we suggest getting yourself The Total Package. A perfect gift for yourself or others, it consists of their premium Solid Fragrance, inspired Deodorant, triple-milled Bar Soap, and nourishing Formula 5 Oil. Start in the shower and continue over the sink as each curated product guides your grooming routine. Now step out into the world feeling fresh and smelling the part. This is the total package, indeed!
Favourite Article of the Week:20 Most Expensive Cars Ever Sold
ON The Roger Advantage
Priya Moran – Intern
When it comes to stylish shoes that you can actually walk in, it's hard to find the perfect fit. ON Running recently released a new kind of court shoe that is both stylish and functional. They have the classic white sneaker look along with ON Running's classic Cloud technology that makes running, or in this case, walking longer distances, easy as walking on clouds.
Top 9 Coolest Keychain Bottle Openers
Favourite Article of the Week: A 'World First' Challenge Room Hotel Just Opened in Sydney
---
Featured Video from Man of Many