Man of Many's Staff Favourites – 27 August 2023
You've heard of spring cleaning, but what about spring shopping? It's safe to say that the latter is way more fun. So, as we welcome in the warmer months, take a look at everything the Man of Many team is loving in our latest edition of Staff Favourites.
You'll also love:
Man of Many's Staff Favourites – 19 August 2023
Man of Many's Staff Favourites – 12 August 2023
Man of Many's Staff Favourites – 5 August 2023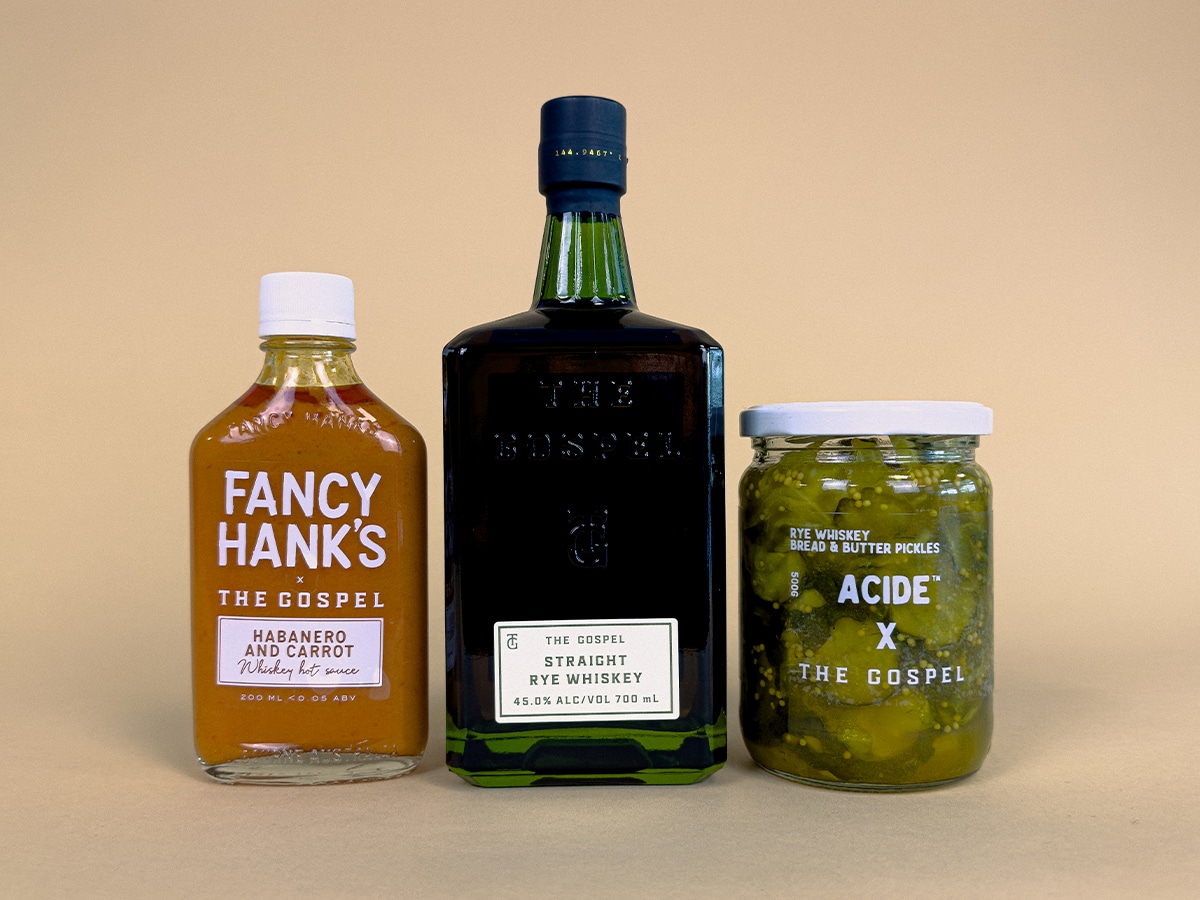 The Gospel Hot Sauce & Pickle Kit
Nick Hall – Editor-in-Chief
It's no secret the team at Man of Many loves The Gospel Rye Whiskey, but this week our love hit new highs. To celebrate the sweet and spicy fathers in our lives, the Melbourne label teamed up with condiment providores Fancy Hank's and Acide Pickles for a whiskey-infused hot sauce and pickle gift set. For the set, Fancy Hank's infused The Gospel's Responsible Rye into a Habanero and Carrot Sauce, while the new Acide x The Gospel Rye Bread & Butter Pickles is crafted using a rye whiskey pickle brine.
"Working with the lovely folk from Acide and Fancy Hank's on these unique whiskey-infused condiments has been awesome to bring some of my favourite things even closer together," The Gospel's events & brand activation coordinator Bodie Howell said. "Not only are they both committed to producing quality products with integrity and Australian ingredients, but they also share our passion for creating memorable experiences accompanied by good company and great food."
If Dad is the kind of person who would appreciate something a little saucy this Father's Day, The Gospel has answered your prayers. Check it out exclusively on the distillery's website.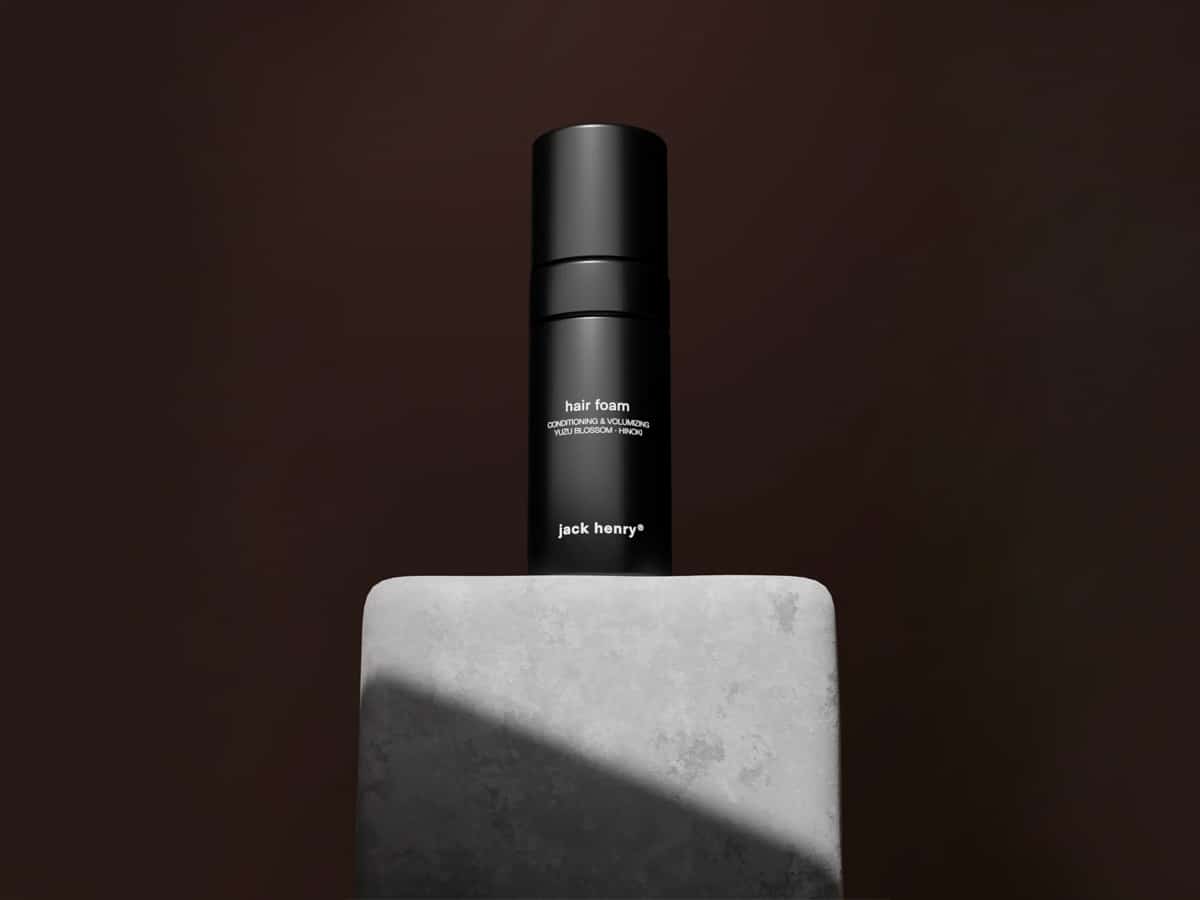 Jack Henry Hair Foam
As a former barber, I've always tried to stay up to date on the latest hairstyles and products, but in recent years, I've definitely become lazy. Nowadays, I much prefer to keep things natural, with my rapidly thinning (yikes) front section not exactly designed for thick matte clays and pomades, however, I'ce come across something that could be a winner. The fellas over at Jack Henry shared some information with me regarding the new Hair Foam and it feels like a natural fit. Described as a "weightless mousse", the product provides a light, airy hold that adds a little volume to my fine follicles. Best of all, it's non-sticky, dries instantly and doubles as a leave-in conditioner. If you have fine hair like mine, this could be the answer.
Favourite Article of the Week: Tulsa King Season 2: Release Date, Cast, Episodes and More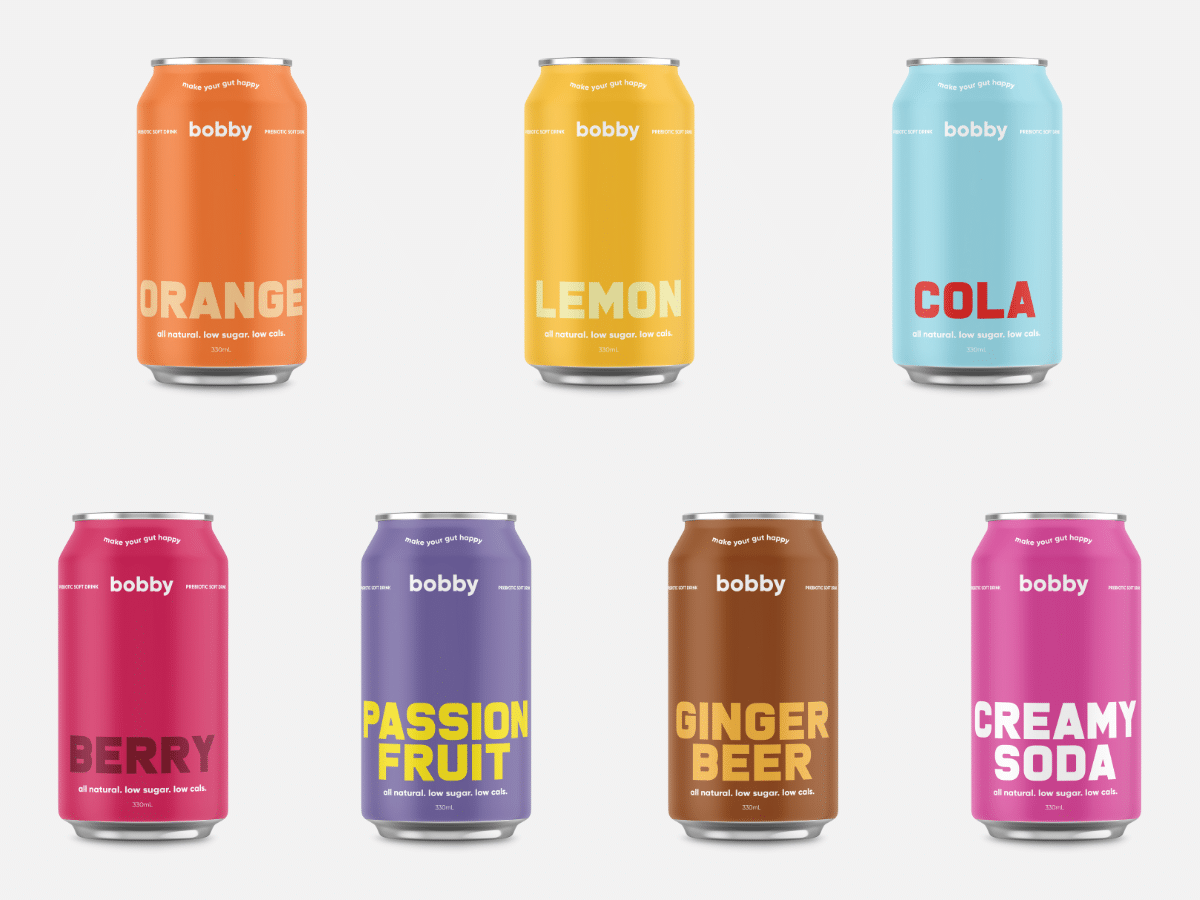 BOBBY, the unconventional soft drink
John Guanzon – Head of Social
A soft drink without the guilt, sugar and bloating? To be honest I was skeptical at first. There are a lot of zero-sugar soft drink alternatives on the market that leave much to be desired. But after trying the new soft-drink brand BOBBY, both my taste buds and conscience were pleasantly surprised. With a mere 32-40 calories per can, Melbourne-based BOBBY addresses the age-old dilemma of choosing between health and indulgence. The seven flavours are not only deliciously refreshing but make you feel good too. I recently hosted friends for a housewarming party and had guests enjoying guilt-free sips that not only satisfy cravings but also promote digestion and well-being. I personally love the bright, minimal, retro-style packaging that brings a tinge of nostalgia to the classic flavours we all know and love. Out of the seven flavours, my personal favourite would have to be Ginger Beer, Berry and Creamy Soda. Full flavour, low calories, low sugar, and added prebiotics for a happy gut! Rohit Roy would love these.
Available nationally at 7-Eleven, Coles, IGA, Market Organics, Romeo's and online.
Favourite Article of the Week: 'Sold Out': Pokémon Match Battle Happy Meal Returns to Australia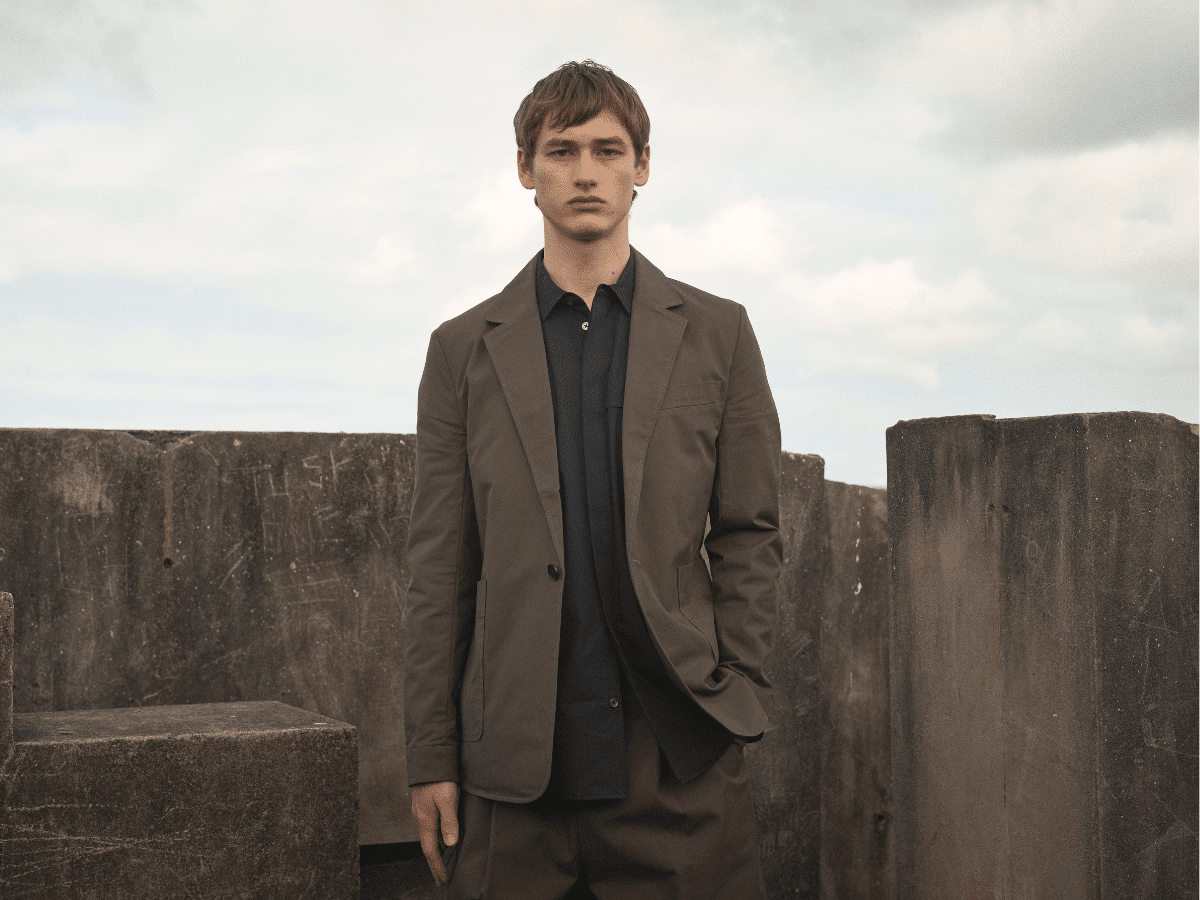 NIQUE Men's Collection
Richie Hall – Video Producer
Founded in Melbourne, Nique is an Aussie clothing brand that designs sustainable, minimalist clothing with high quality materials and construction. You may have seen stars such as A$AP Rocky, Rufus de Sol and Adam Demos wearing their cult bamboo cotton longline cut tees. Under the creative direction of Nadia Jones, sister of Kim Jones at the helm of Dior and Fendi, the brand has expanded to include a curated edit of what a modern man wants. With a week to Father's Day, you can find a variety of essential pieces for dad from Osakie chinos, pleated Bowie tapered pants, Khaki Utility Jacket (pictured) and modern shirting that will help him move seamlessly from the workplace to the weekend.
Favourite Article of the Week: "Bro Give Up": Fyre Festival 2 Ticket Drop Gets Roasted on Social Media
Mountain Rug Cleaning
Scott Purcell – Founder
Yes, it's another weird YouTube channel I've found this week. I saw a comment earlier that said, "YouTube algorithm: This guy will watch f*cking anything." and that's pretty much true. This week, it's rug cleaning. You heard that right. Mountain Rug Cleaning brings the goods with the satisfying sounds, cleaning, pressure washing and scrubbing to restore these absolutely filthy rugs back to their former glory. There's no talking, so it's a meditation for me and relaxing to watch. This follows previous obsessions like Dr Pimple Popper, the Hydraulic Press Guy and The Slingshot Channel. It sure beats those boring NPC streams.
Favourite Article of the Week: Father's Day Gift Guides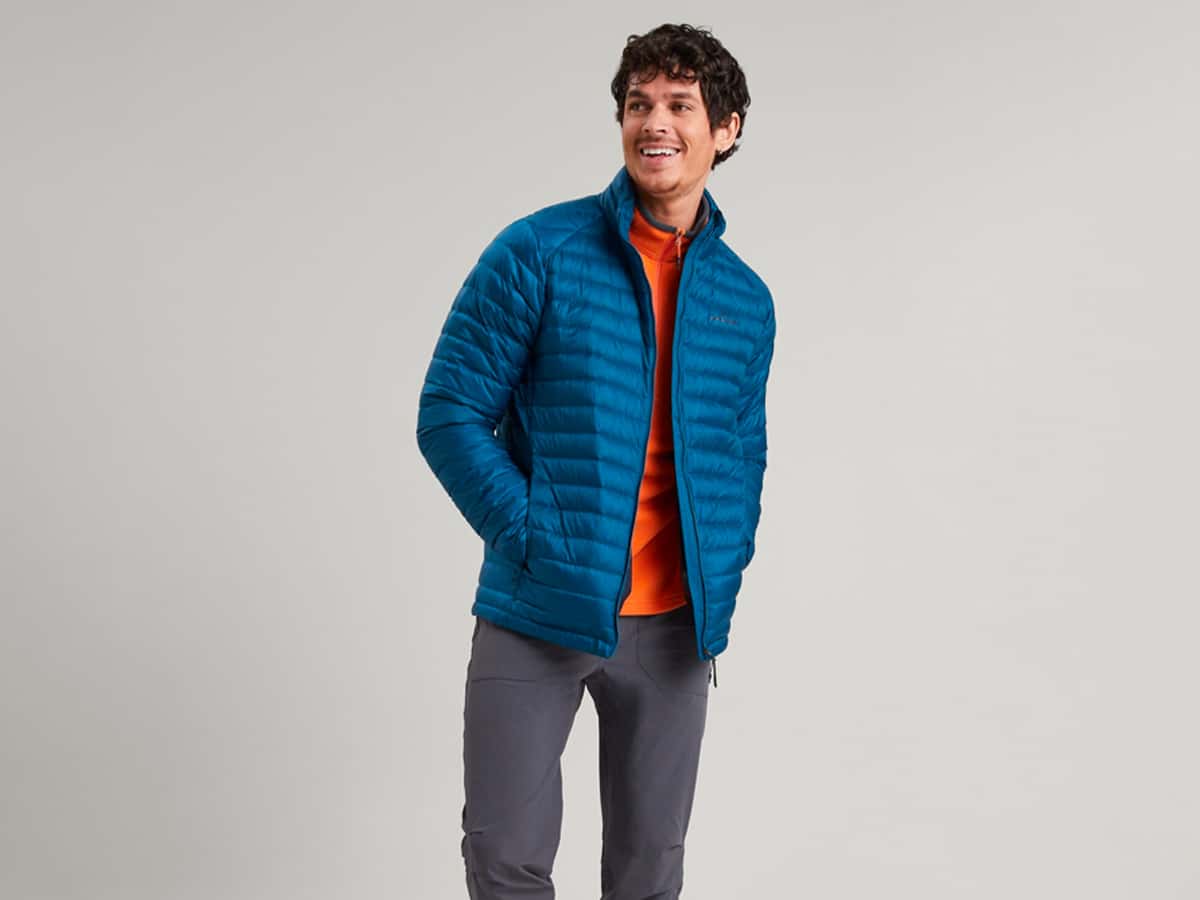 Kathmandu Heli R Men's Down Jacket
Jack Boulding – Sales Executive
As I am getting older it keeps getting colder… Luckily, I recently got my hands on a couple of items from the new Heli R range from Kathmandu and can I just say, the puffer is a must-have winter staple that goes with just about everything in the wardrobe. So much so I had to include it in this week's staff favourites.
Did I mention it is also the perfect travel buddy as it is 25 per cent lighter than Kathmandu's previous puffer jacket range and folds up conveniently into its own pocket? So say goodbye to bulky bags or awkward jacket-tied-around-waist situations. I can easily tuck it into my small work bag when I don't need it, which has been a total game-changer for me. As someone who also values sustainability, I was over the moon to discover that these jackets are made from recycled materials. But here's where it gets even better – Kathmandu's commitment to sustainability goes beyond the materials. They've taken the innovative step of sewing unique digital IDs into each piece in the new Heli R range. These IDs unlock a treasure trove of information, allowing customers like me to delve into the journey of each garment. From the design studio to the manufacturing process, and even recommendations for repair and reselling.
The Heli R range from Kathmandu has truly won me over. The puffer jacket is an absolute must-have for winter, seamlessly merging fashion and function. It is a no-brainer for anyone seeking warmth, style, and a touch of innovation.
Favourite Article of the Week: VOOK E-Trike: The Big Wheel Electric Tricycle We Didn't Know We Needed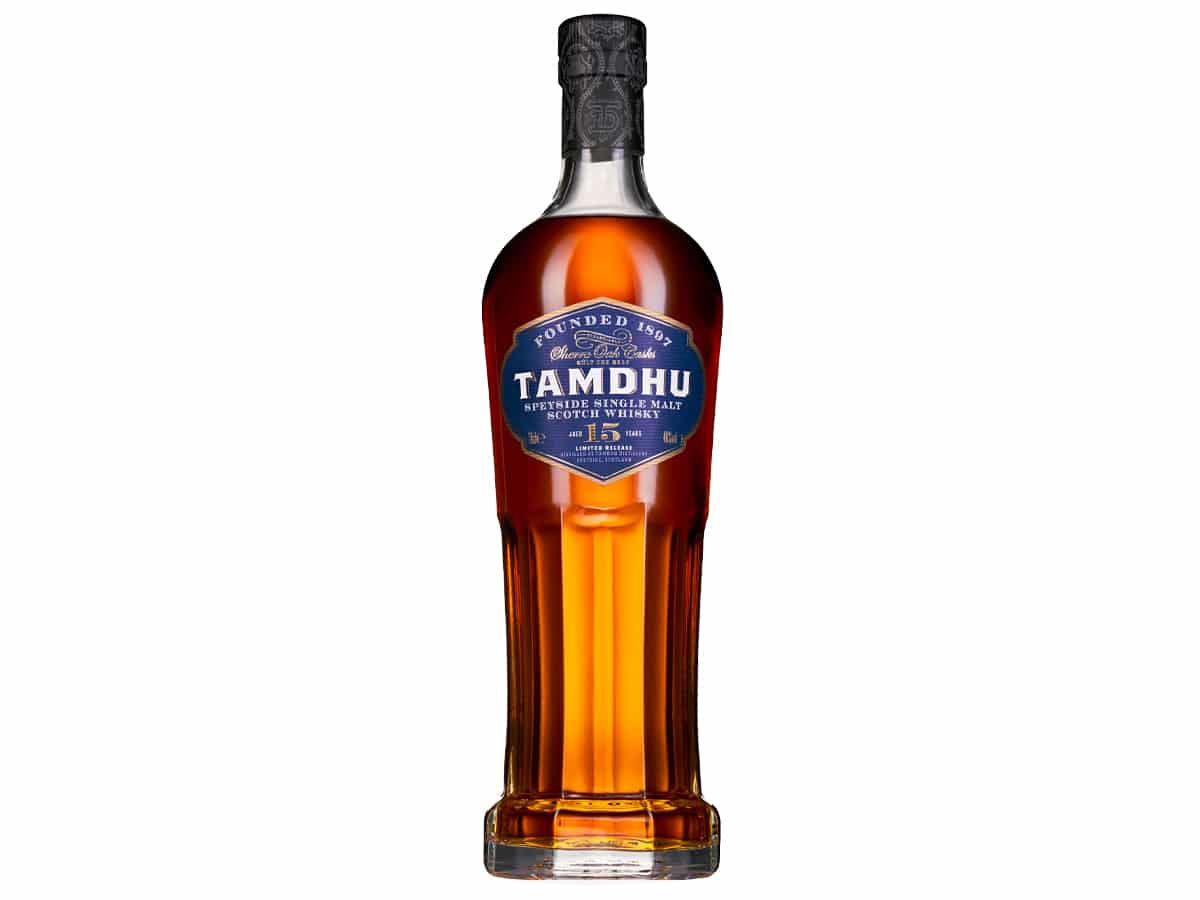 Tamdhu 15-Year-Old Single Malt Whisky
Jacob Osborn – Journalist
Speyside distillery Tamdhu have found their sweet spot with this 15-year-old single malt, which was aged in a combination of American and European Oloroso Sherry Oak casks and bottled at 46% ABV. From the additional maturation comes a truly complex and balanced dram, the kind that delivers a robust mouthfeel and blossoms over the palate in layers. Equal parts distinctive and quintessential, this is more or less everything one can ask for out of a sherried Speyside whisky.
To crack open a bottle of Tamdhu 15 YO is to be greeted with a warm nose of vanilla, oak spice, orange zest, and butterscotch, with subtle earthy undertones. The taste is similarly abundant in texture and composition alike, interweaving notes of vanilla, chocolate, and malted grain with raisin, cinnamon, fruit, and nutmeg. Malt and raisin carry through to the finish, which also offers hints of grass and oak spice. Take everything you love about classic single malts from veteran distilleries and dial it up a notch and you end up with this effortlessly drinkable expression.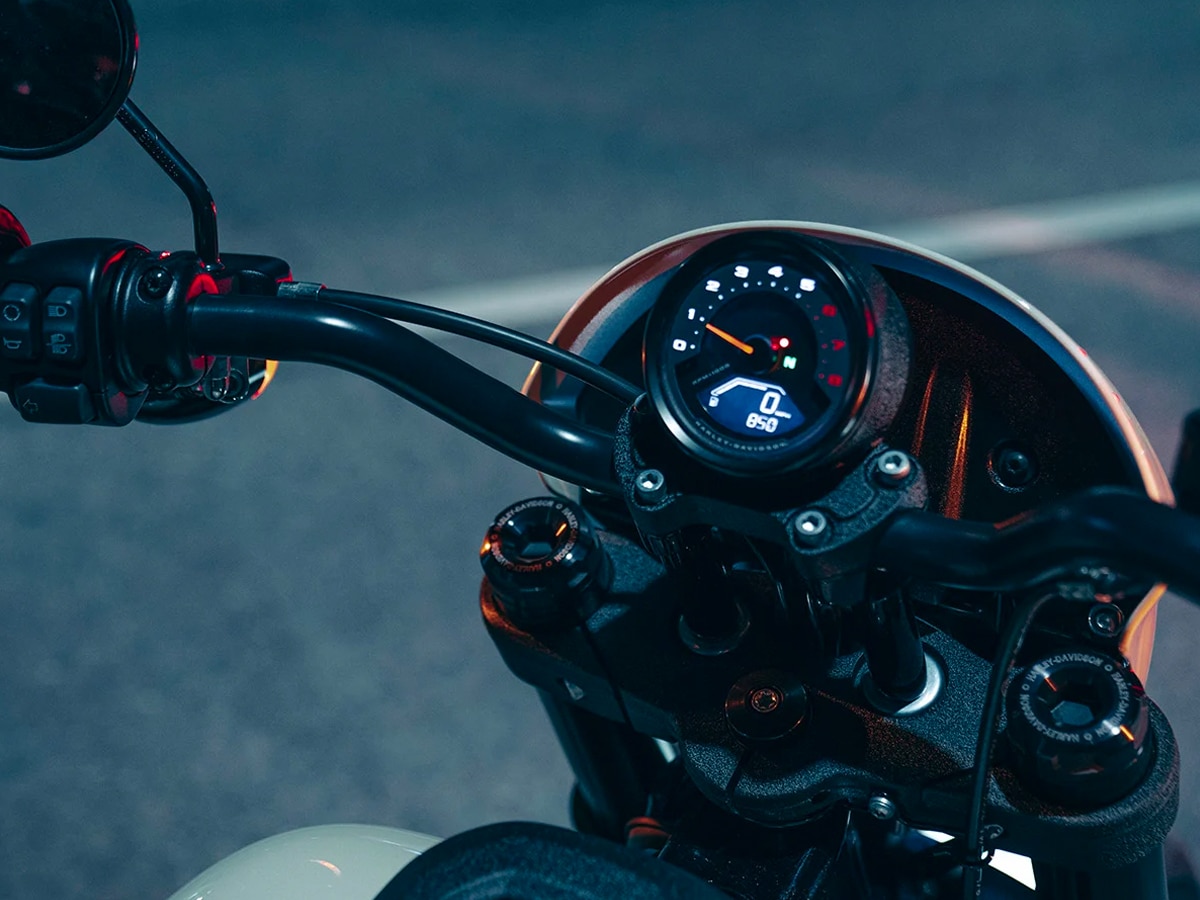 2023 Harley Davidson Low Rider S
Harry Parsons – Branded Content Manager
I appreciate that I've been going hard with the motorcycle content lately, but when you get the opportunity to experience a Harley Davidson it's hard not to shout it from the rooftops.
The 2023 Harley Davidson Lowrider S was the most adrenaline-pumping, comfy and just straight-up fun ride I've had in a while. This insane piece of machinery has more power than you can poke a stick at, the Milwaukee-Eight 117 churns out a satisfying 105 HP and 168 Nm of Torque that requires a firm grip when opening the throttle.
Now when I say this was the comfiest ride ever, I'm not exaggerating. Featuring a West Coast style, inclusive of a low profile ride and comfortable reach to the handlebars, the riding position is nothing but cruisey. The seat provides ample support to the lower back, no matter how long I rode I never grew sore or tired. Assisting this comfort is the inverted front fork and coil-over monoshock rear suspension that handles all the bumps on the road with absolute ease.
The Lowrider S is made to hit the open road, Its agility and handling are somewhat reminiscent of a sport bike which is outstanding for a cruiser of its size and weight (308kg). On the longer rides, I found I could really lean into the s-bends without hesitation, having this confidence in the bike really makes for a fun ride.
The Low Rider S has it all, now go get one!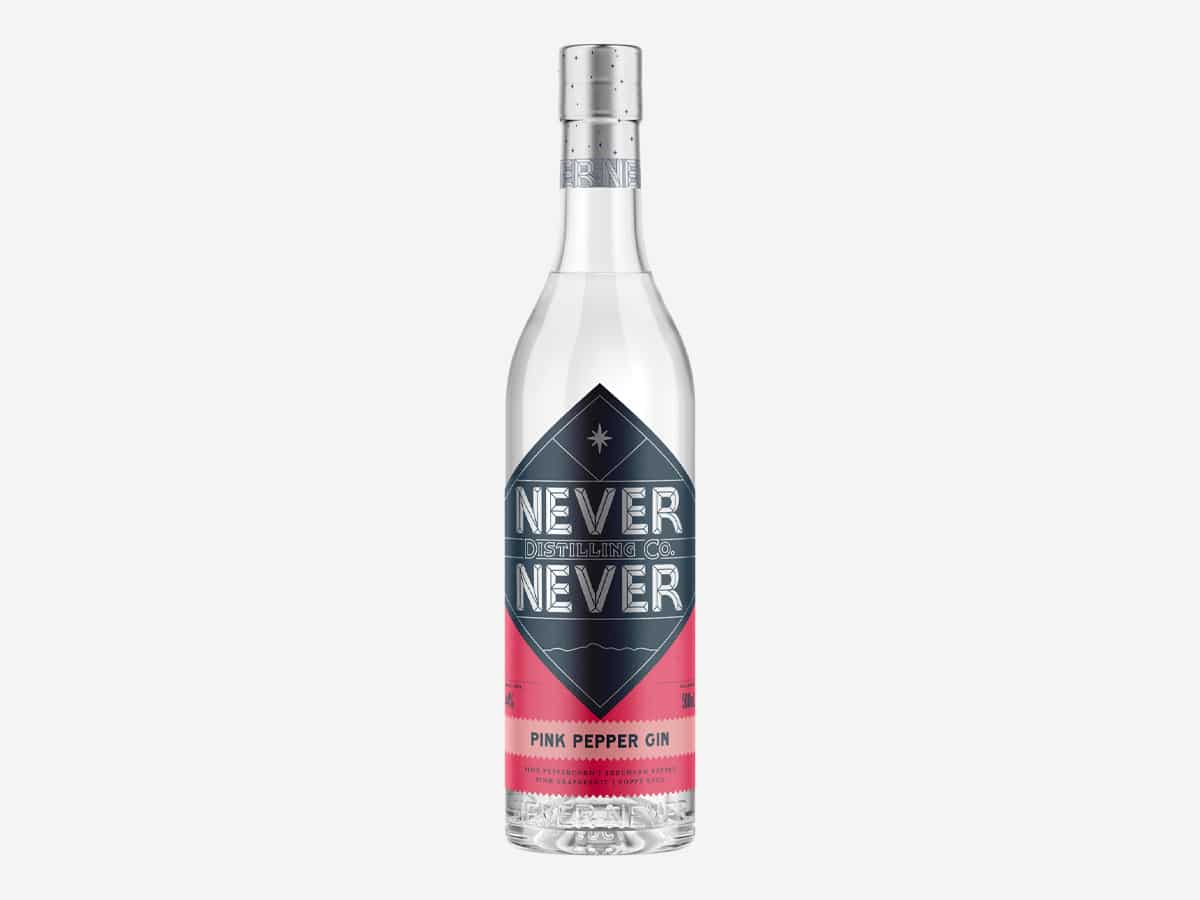 Never Never Distilling Co. Pink Pepper Gin
Elliott Barsby – Commercial Director
I got my hands on the new Pink Pepper Gin by Never Never Distilling Co. and it is a game changer. If you're into G&Ts that pack a punch, this gin will be your new best friend. Teaming up with Hains & Co, the Aussie gin wizards at Never Never have crafted a flavour journey inspired by ancient spice routes in Asia. Think mandarin and zesty pink grapefruit mixed with a hint of juniper, all spiced up with crushed pink peppercorn and toasted Sichuan pepper. The gunpowder tea and pink Murray River salt add length and make sure you remember every drop. The gin is a true team player making killer G&Ts and highballs (be sure to add a pink grapefruit slice), as well as turning the classic Negronis (my favourite) into pure magic. Enjoy.
Favourite Article of the Week: What Makes a Martini Dirty? A Saucy Exposé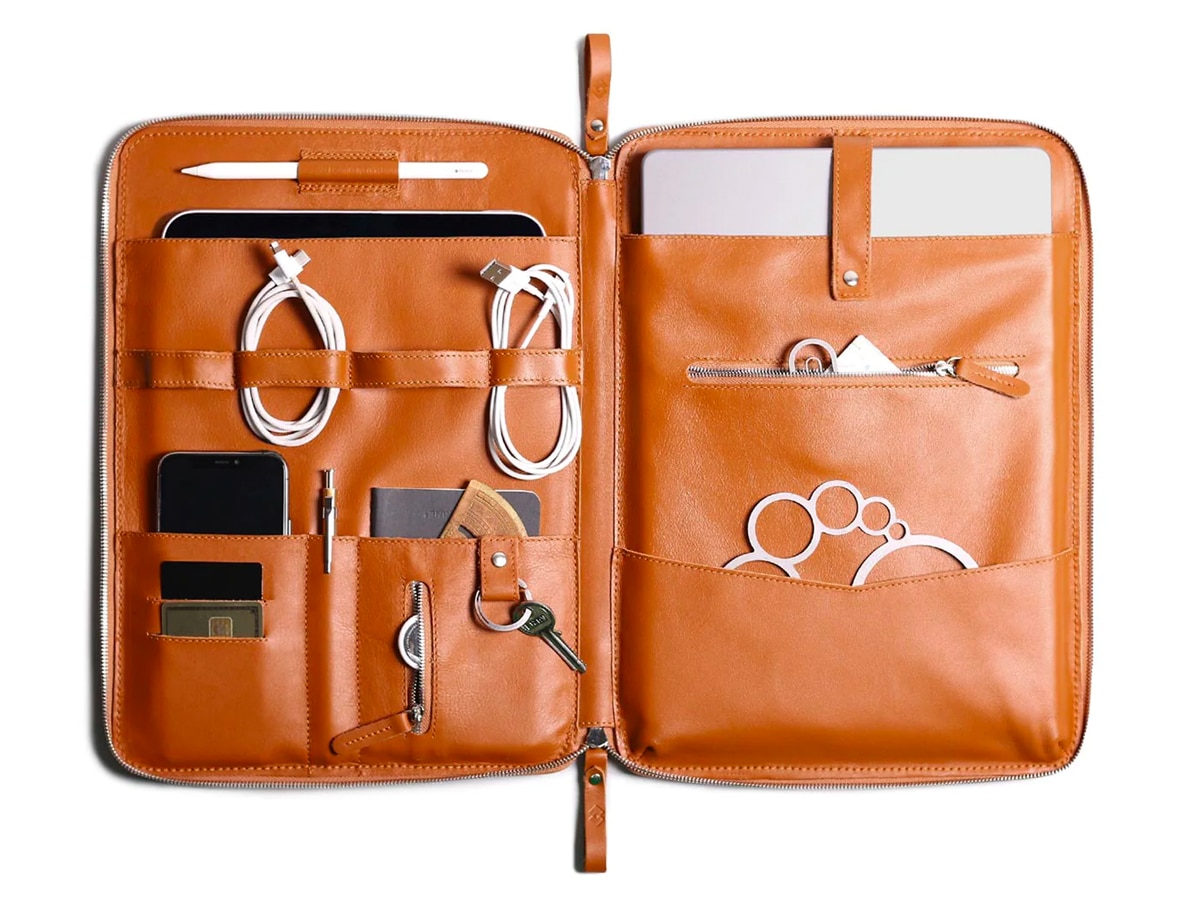 Harber London Nomad Organiser
Geena Valos – Branded Content Manager
The leather love affair with Harber London continues with the 'How on Earth does it fit everything inside' Nomad Organiser?! Seriously, this luxurious carry-all organiser cross briefcase can fit up to a MacBook Pro 14″ on one side and enough room for an iPad Pro 12.9″ and your iPhone 14! And that's before mentioning the versatile array of pockets, zippers, holders and straps that make organising your EDC a true delight. But honestly, the show-stealing feature is, of course, Harber London's Signature Premium Full Grain Leather. While it's looking clean and crisp right now, I can't wait to see how the leather patinas over time. Luxurious in more ways than one (including the price tag), the Nomad Organiser is a definite Man of Many favourite and will be in my rotation till retirement.
Favourite Article of the Week: "Bro Give Up": Fyre Festival 2 Ticket Drop Gets Roasted on Social Media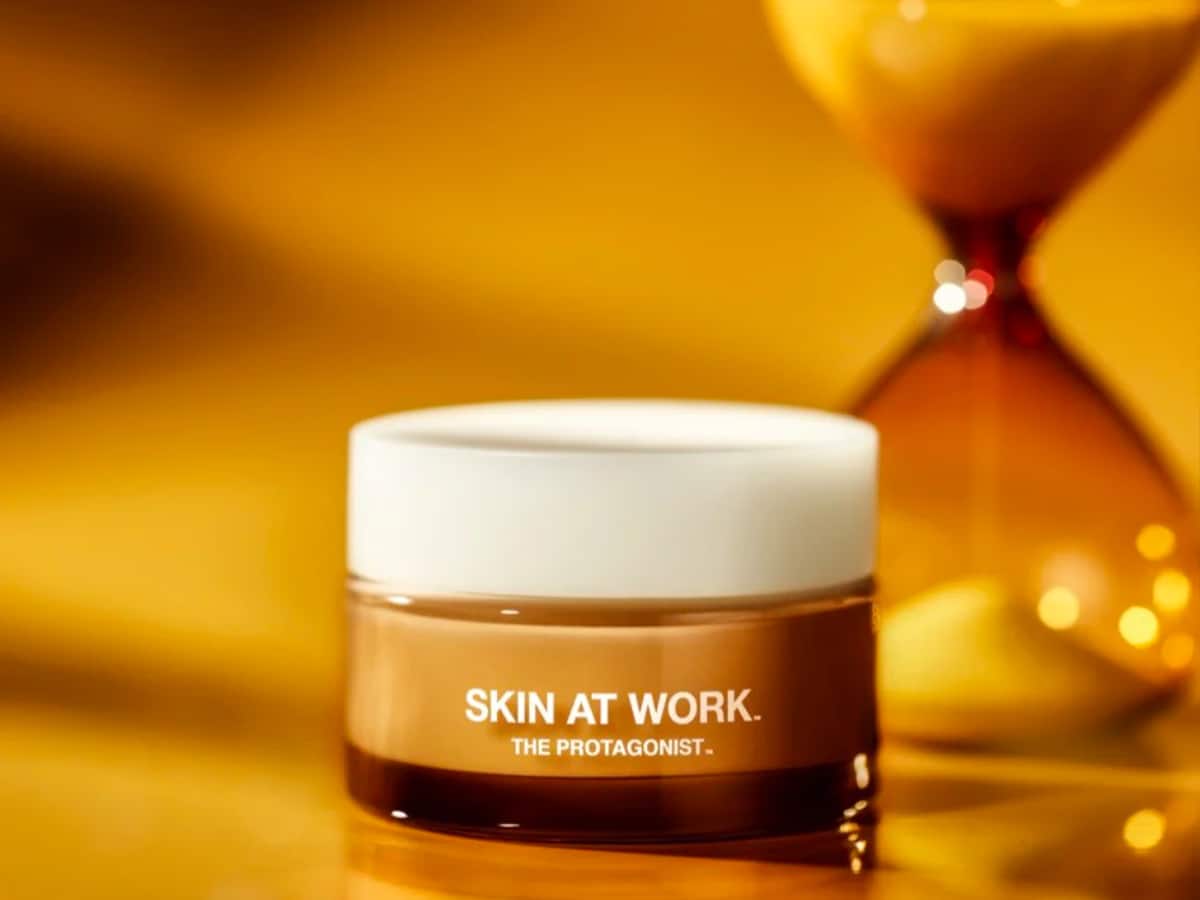 My Favourite Products at the Moment
Sam Mangioni – Journalist
THE PROTAGONIST All-in-One Hydrating Day Serum
Want that main character energy? Well, get some Skin At Work on your face. This cream has de-puffed my eye area and reduced those weird red patches we men unfortunately accumulate. My girlfriend (and Mum) say that I've never looked so handsome.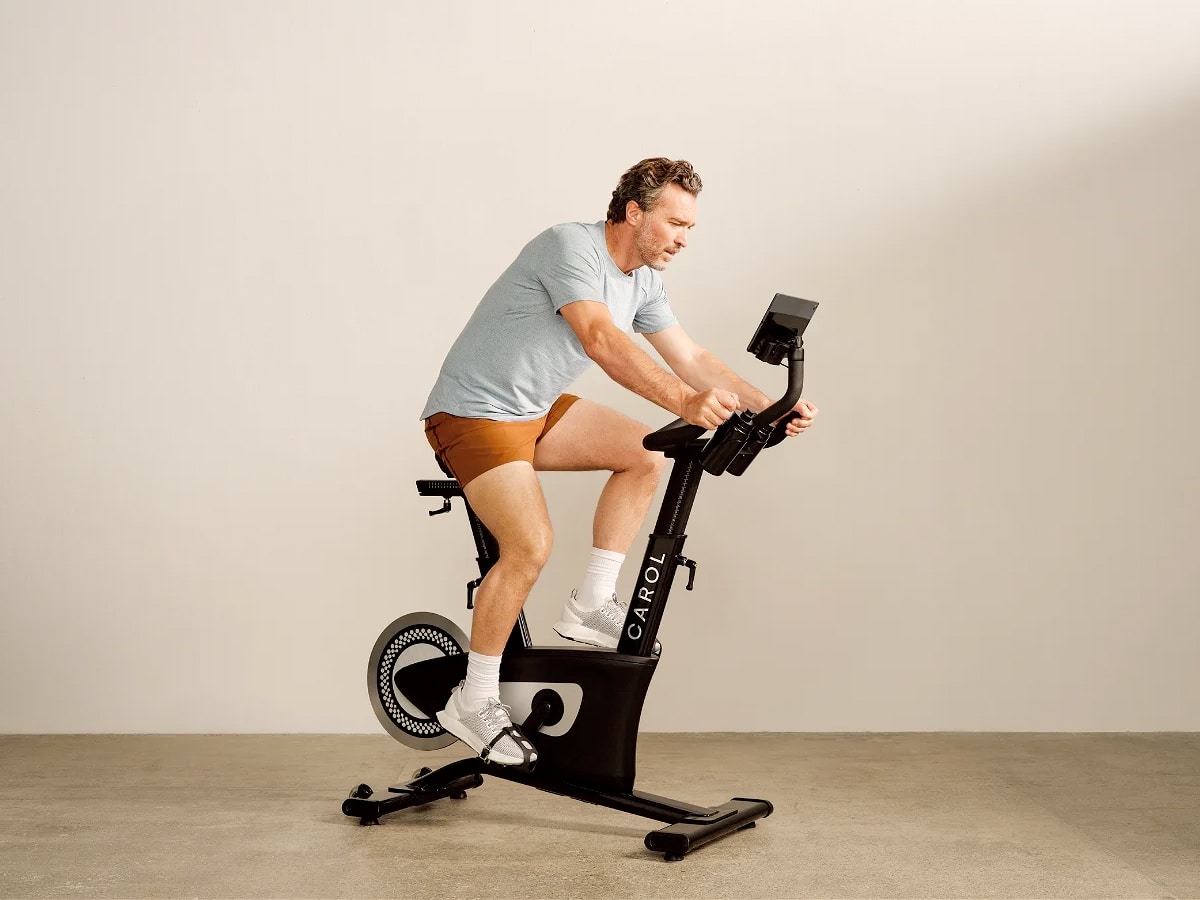 CAROL Bike
Summer is approaching which means my rig is due for its seasonal tune-up. However, I've been lacking motivation recently so decided that it was time to start looking around for a new exercise machine, which is how I stumbled across the CAROL Bike a crack. This stationary exercise apparatus comes equipped with a bunch of science-backed workout options that cater to your conditioning needs. Best of all, the only bike with Reduced Exertion HIIT (REHIT), the next-level HIIT workout that gives you double the health benefits, in just 10% of the time. Plus, there is no excuses as you can now score $200 off for the CAROL Bike Labor Day savings.
Favourite Article of the Week: VOOK E-Trike: The Big Wheel Electric Tricycle We Didn't Know We Needed
You'll also love:
Man of Many's Staff Favourites – 19 August 2023
Man of Many's Staff Favourites – 12 August 2023
Man of Many's Staff Favourites – 5 August 2023