10 Best Beer Bars in Melbourne
The busy streets of Melbourne are lined with bars filled with beer, glorious beer! From the craft breweries to the old-style traditional pubs there's something for everyone. Instead of going to your usual spot why not try something a little different, you never know, you might just find your next local favourite. Check out the best beer bars Melbourne has to offer.
You'll also like:
15 Best Whisky Bars in Melbourne
12 Best Ramen Restaurants in Melbourne
20 Places for the Best Outdoor Dining in Melbourne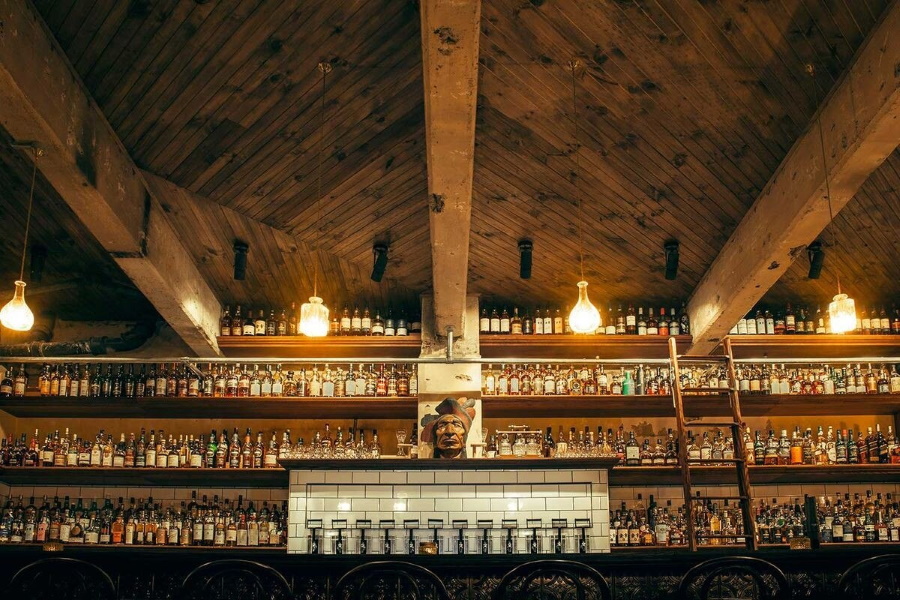 1. Boilermaker House
Boilermaker House is one of the best craft beer bars Melbourne has to offer, but not only that it has a pretty decent whiskey menu to boot. The name is the perfect descriptor of what this bar does best, whiskey and beer; the boilermaker of course being the practice of taking a shot of whiskey with a beer chaser. You'll find a few local favourites including Wayward Brewing Co and Stomping Ground, plus some international brewers. If blues and brews are your thing, this is most certainly the place for you.
Address: 209-211 Lonsdale Street, Melbourne VIC 3000
Phone: +61 3 8393 9367
Trading hours: Wed-Thu 4pm-1am, Fri-Sat 4pm-3am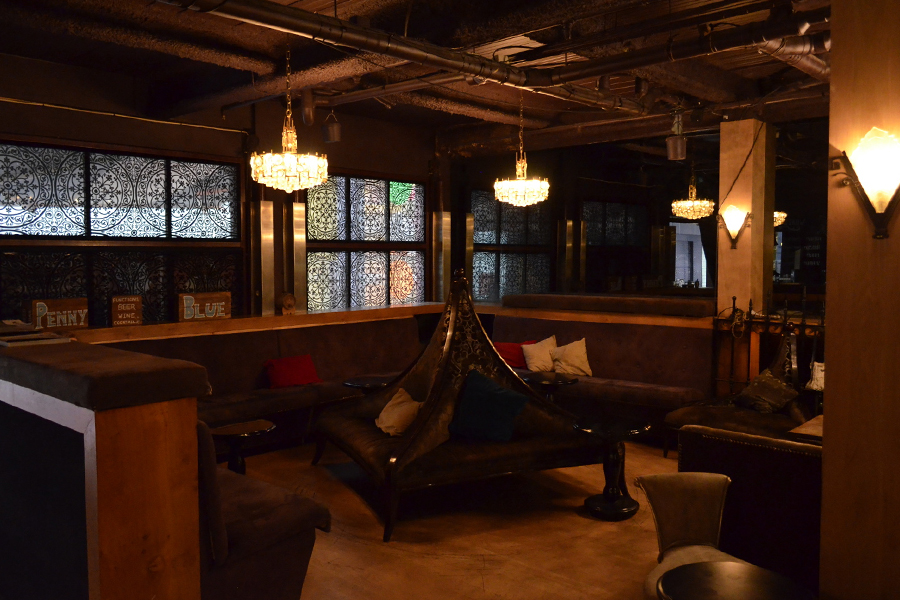 2. Penny Blue
With one of the most extensive ranges of micro brewer beers in Australia, you can't really go wrong with Penny Blue. They're the craft beer specialists and with over 100 different beers on offer and the rotating taps of new and limited releases from Australia's best brewers, you'll be in for a treat every time you visit. If you feel a little lost on what to order the knowledgeable staff love their beer and can guide you in the right direction.
Address: 2 Driver Lane, Melbourne VIC 3000
Phone: +61 3 9654 6777
Trading hours: Mon-Sat midday-late, Sun midday-11pm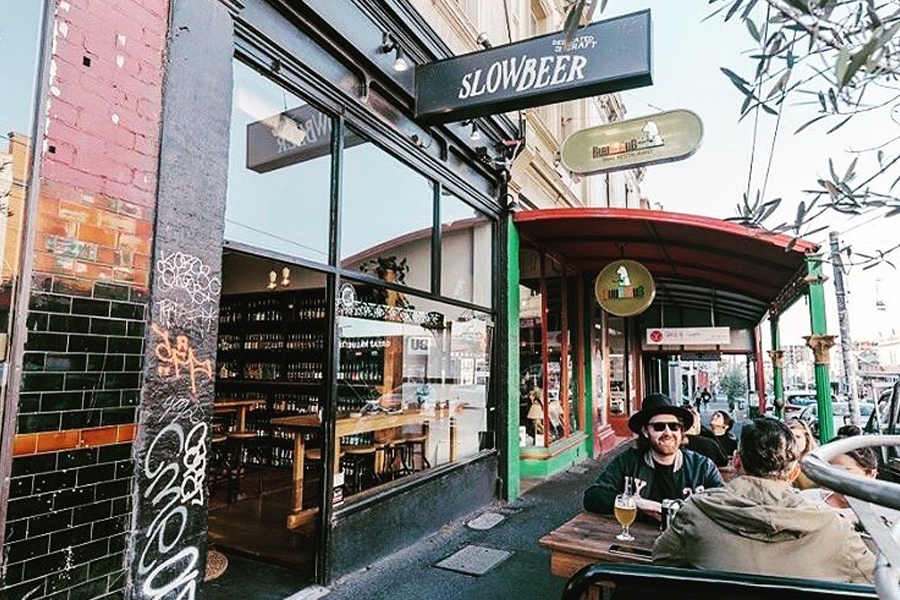 3. Slowbeer
If you are after a place that is the antithesis of fast food and where you can really soak up the experience of dining out and beer tasting, then this is the place for you. Slowbeer offers a take on the slowfood movement that puts an emphasis on quality and experience. This Melbourne beer bar offers 5 rotating taps plus over 250 beers available for tasting.
Address: 351 Smith Street, Fitzroy VIC 3065
Phone: +61 3 9939 6634
Trading hours: Fri 4pm-8pm, Sat-Sun 2pm-8pm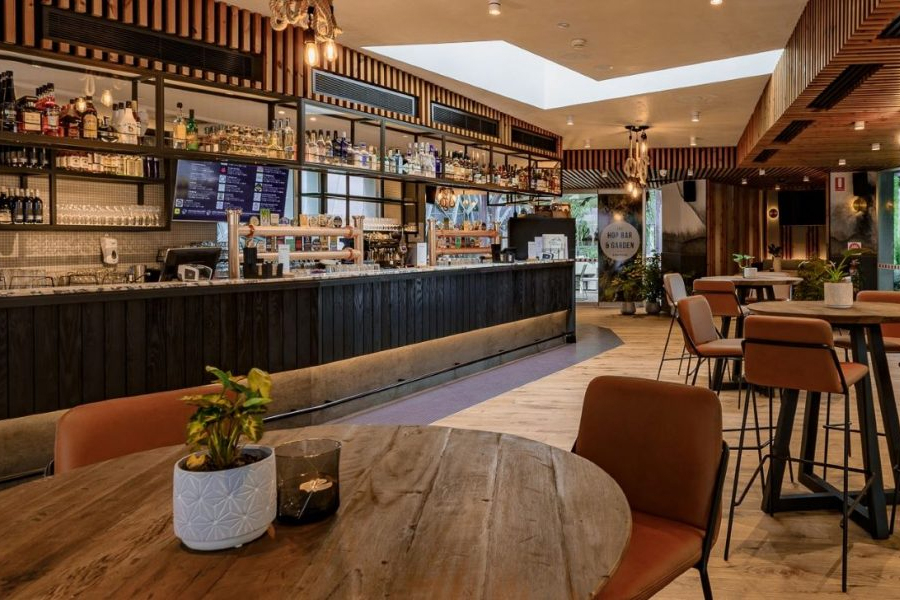 4. Beer DeLuxe Fed Square
Like its Sydney counterpart, Beer DeLuxe in Federation Square is all about the beer. The current tap list includes pale ales, stout, sparkling ale, IPAs, lagers, and more all from some of the world's best brewers and national micro-breweries. And it's not just the beer, they've got a killer beer food menu to match.
Address: The Atrium, Federation Square, Flinders Street, Melbourne VIC 3000
Phone: (03) 9810 0093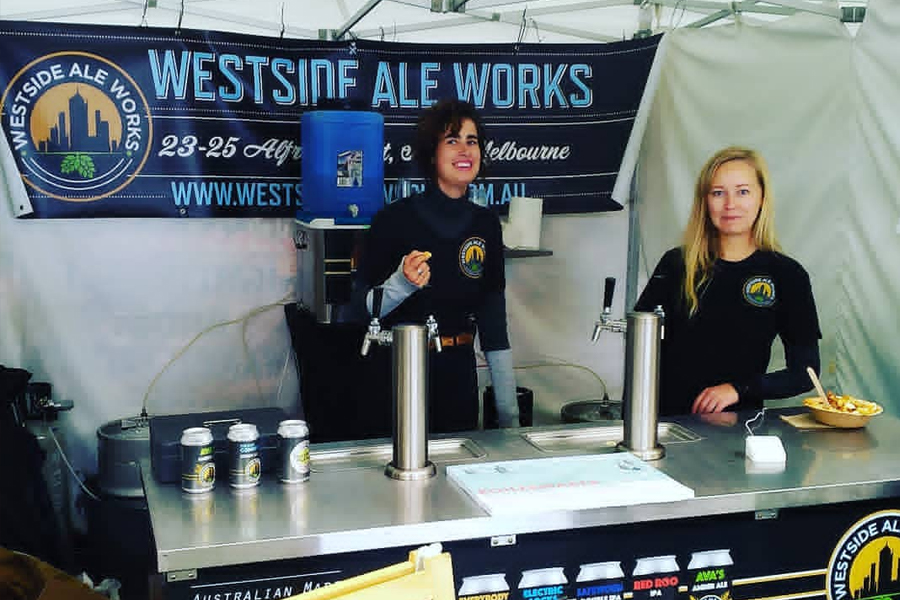 5. Westside Ale Works
Step inside one of Melbourne's best beer bars at Westside Ale Works' tasting room, a local brewhouse with a penchant for premium ales. 20 rotating taps means there is always something new to try. Want to make your own tasting room at home? Now you can with their fully stocked bottle shop fridge offering tinnies and rare brews from all over the globe.
Address: 36 Alfred Street, South Melbourne VIC 3205
Phone: +61 448 644 977
Trading hours: Thu-Sun 12pm-8pm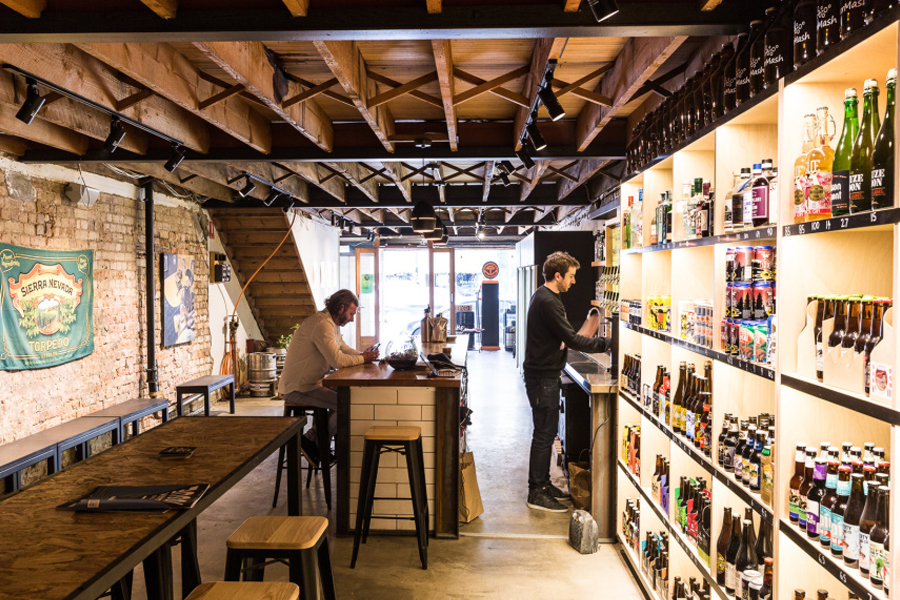 6. Beermash
Beermash has been around since 2014 and has since evolved into one of Melbourne's best beer bars. The 20 taps lined along the yellow tiled wall offer an assortment of national and international beers. You can also try before you buy with 150ml pours, which means you don't have to fully commit to something you've never had before. Not only that, the walls are literally lined with all kinds of beer styles that you can purchase to take home with you.
Address: 306 Smith Street, Collingwood VIC 3066
Phone: +61 3 8415 0722
Trading hours: Mon-Sun 11pm-7pm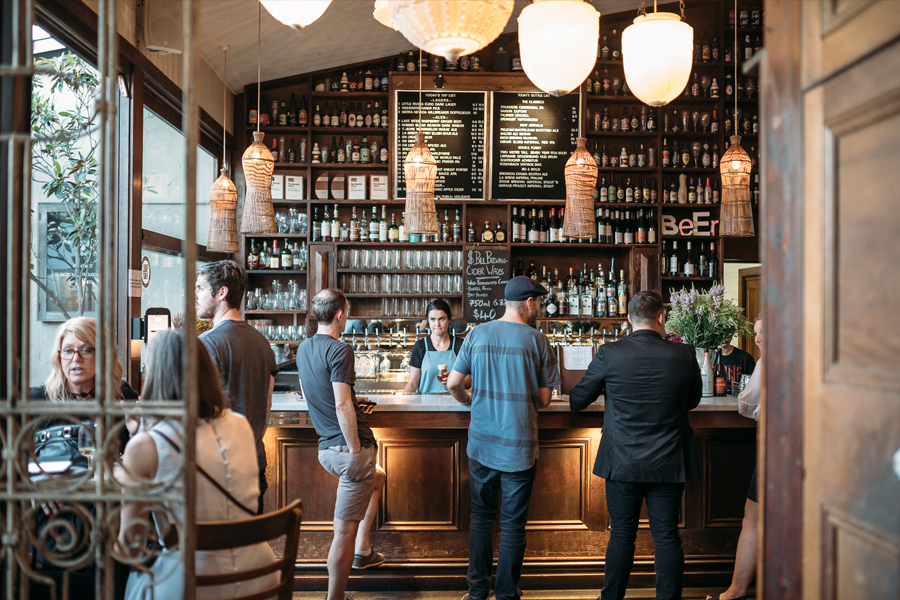 7. The Local Taphouse
Winner of People's Choice Best Pub in Melbourne 2017 and voted #2 Best Specialty Beer Venue in Australia by Beer & Brewer, are just some of the reasons why The Local Taphouse is considered one of the best beer bars Melbourne has on offer.  20 different beers and ciders are on tap for your enjoyment and the ever-changing lineup keeps things fresh. With over 400 beers tapped each year, you'll never have the same beer twice.
Address: 184 Carlisle Street, St Kilda East VIC 3183
Phone: 03 9537 2633
Trading hours: Sun-Thu 12pm-late, Fri-Sat 12pm-1am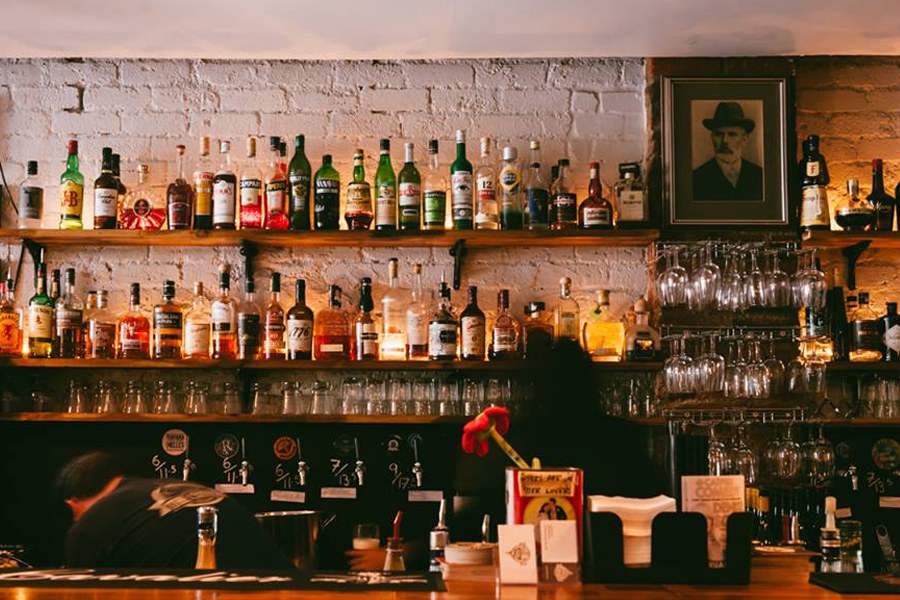 8. The Catfish
The Catfish is unpretentious and cosy in an industry where pretension has kind of become the norm. What matters here is what's in the beer. There are 8 rotating taps downstairs and 4 upstairs along with the live music stage which mainly hosts local blues, jazz, and folk acts. If the weather is decent, there's also a courtyard outback. For something to nosh on when hunger calls, Sparrow's Philly cheesesteaks are always the answer.
Address: 40 Gertrude Street, Fitzroy VIC 3065
Phone: +61 3 9417 6420
Trading hours: Mon-Sat 12pm-1am, Sun 12pm-10pm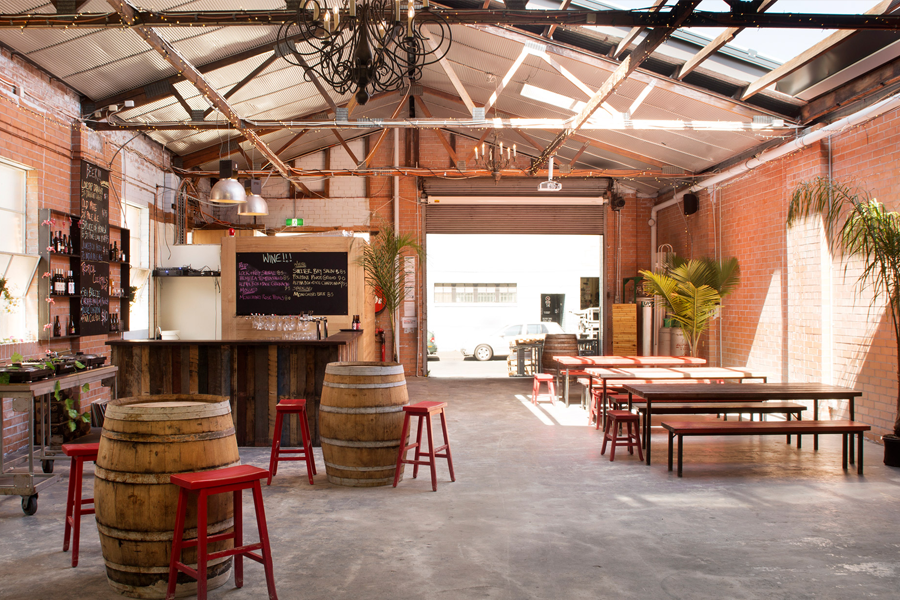 9. Moon Dog
Moon Dog Brewery is a one-stop-shop for all your beer-y needs and not only a brewery, it's also one of the best beer bars Melbourne has to offer. Based in Abbotsford just outside the Melbourne CBD, the laid-back vibes and tropical-themed décor is a paradise for beer lovers and locals alike. 10 taps offer Moon Dogs beers along with wines, cider, and cocktails.
Address: 17 Duke Street, Abbotsford VIC 3067
Phone: +61 3 9428 2307
Trading hours: Mon-Sun 12pm-8pm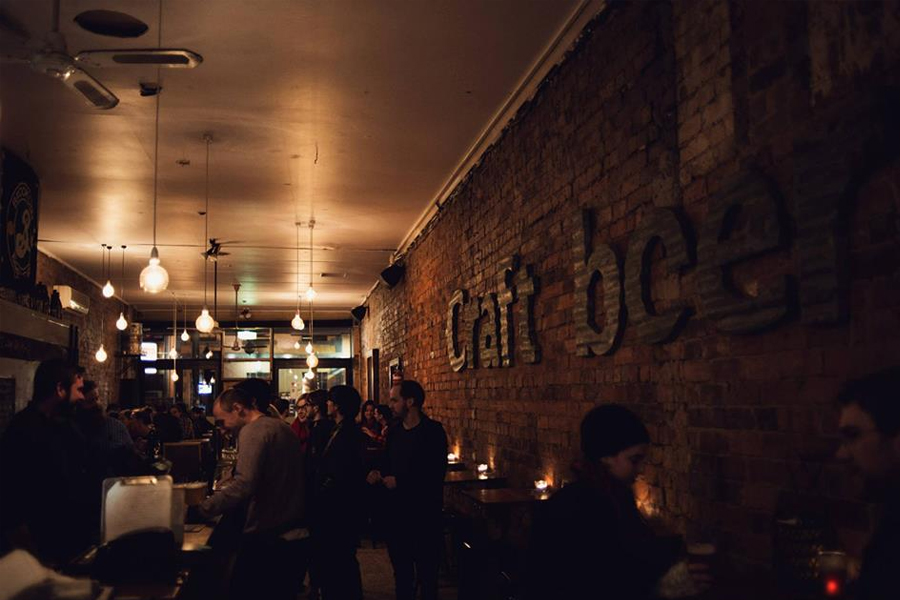 10. The Alehouse Project
Twelves rotating taps and constant keg changes are keeping things fresh at The Alehouse Project. Showcasing some of the finest local and international beers and ciders, the diverse range alone makes this one of the best beer bars in Melbourne. You'll find pale ales, lagers, amber ales, pilsner, and more. Each beer is carefully selected, following the mantra of quality over quantity and the selection is constantly changing.
Address: 98-100 Lygon Street, Brunswick East VIC 3057
Phone: +61 3 9387 1218
Trading hours: Sun-Tue 12pm-10pm, Wed-Thu 12pm-11pm, Fri 12pm-12am, Sat 12pm-1am
You'll also like:
26 Best Craft Breweries in Melbourne
12 Spots for the Best Korean BBQ in Melbourne
14 Best Wine Bars in Melbourne
General FAQ
Where can I get craft beer in Melbourne?
Boilermaker House and Penny Blue are both known for their craft beer.
What are the best beer bars in Melbourne?
Some of the best beer bars in Melbourne are Slowbeer, Beermash, The Local Taphouse, and The Catfish.