City Guide: 48 Hours in Manila
Back in 2016, I happened to catch an episode of Anthony Bourdain's "Parts Unknown" on Manila. His 'field notes' and 'video montages' of his trip there gave me pause. I had never given much of a thought to Manila. I knew no one who had been, I couldn't picture any landmarks in the city nor had any experience with Filipino food. It wasn't even remotely on my radar. In typical Bourdain fashion, he inspired me to give it a second thought. He explored the highs and lows and the people and food culture found sandwiched between. In truth, my piece had already been drafted by the time of his recent passing, but I felt I had to pay homage to the man that had inspired so many of my travel journals, my food adventures and encouraged me to get out of my comfort zone while traveling; seeing a local through the eyes of those who live there.
Once the 'Pearl of the Orient', Manila now has a reputation for being a brief stopover for the many travelers on their way to the dazzling islands of the Sulu Sea. Having little in common with their turquoise, palm-fringed, powdery sand isles, Manila tends to be an afterthought when planning a trip to the Philippines, if even getting any thought at all. Now more famous for it's for its ceaseless traffic, questionable sex trade and aggressive politicians; modern Manila wouldn't be recognizable to the many Hollywood celebrities that once flew west to luxuriate here.
This is a country that is comprised of remnants of every past occupier (Spain, Japan, USA, the Catholic Church and the Marcoses). The food culture (and transportation modes) embraces these artifacts, and the popular Filipino dishes of Lechon, Adobo, and Halo-Halo form a perfect representation of modern-day Filipino culture – a mixed bag of counterpoints. Salty and sweet, sour and tangy, etc. Halo-Halo alone is comprised of a schizophrenic mix of coconut, chickpeas, jello, jackfruit, kidney beans, shaved ice, condensed milk, and maybe some ever-present purple ube, ice cream or plantains for good measure. Its sweet, sour, crunchy, soft and unexpected, but supremely colorful and a deeply personal mix. And we mustn't forget the ever-present love of pork – Lechon, floss, cracklings; this country worships the pig.
Located at the geographic crossroads of many varied cultures, and being supreme mariners, the Filipinos of pre-colonial times were some of the most active Pacific traders; plying the crystal waters of the Philippine Sea, collecting and adopting elements of each culture they bartered with. While Islam was prominent until the 1500s, it was Magellan that saw the many inhabitants of the 7,000 Philippine Islands as excellent, potential, future bodies for 'The Church'. Fast forward 500 years and the only occupier of the Philippines left is Catholicism, with a stronghold of over 85 million bodies. WWII decimated the city and its inhabitants, some arguing it has never fully recovered, however, I would argue this city is still a 'jewel' just one that requires a bit more digging and polishing to uncover its beauty.
Drink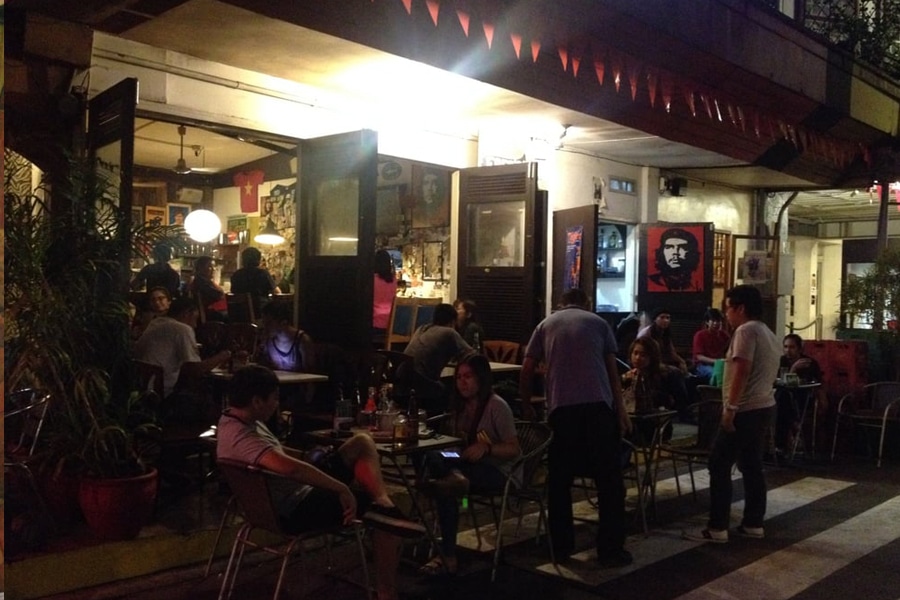 Fred's Revolucion
Talking revolution over some fine strong cocktails – what could possibly go wrong?!
First United Building, 413 Escolta Street, Sta. Cruz, Metro Manila

The Blind Pig
A dark, dimly lit speakeasy in trendy Makati. Inspired by the NYC famous Milk & Honey, The Blind Pig is perfect for a nightcap or to start the night off right. A reservation is a must. And if you get rejected, for whatever reason, they have a sister spot around the corner named Exit. Goodluck finding either.
---
Featured Video from Man of Many
---
227, Salcedo, Legazpi Village, Makati, Metro Manila

The Curator
Pass through the brightly lit coffee shop to the wonders of cocktails behind the sliding door. A chic, clean interior design is just as fine as the concoctions created in back. Regularly winning top awards for their attention to detail and ingredients, The Curator should definitely be on your list for a visit.
134 Legaspi Street, Makati City, Metro Manila

Dr. Wine
The doctor will see you now for wine and tapas. A great little gem of a wine bar with a great alfresco area, warm woods and cosy leather seating inside. Excellent wine list.
Ground floor, 5921 Algier Street, Brgy Poblacion Makati 1209
You'll also like:
The Official List of Australia's 10 Highest-Earning Suburbs
The World's Most Liveable Cities for 2021
Top 9 Australian Ski Fields and Resorts
Food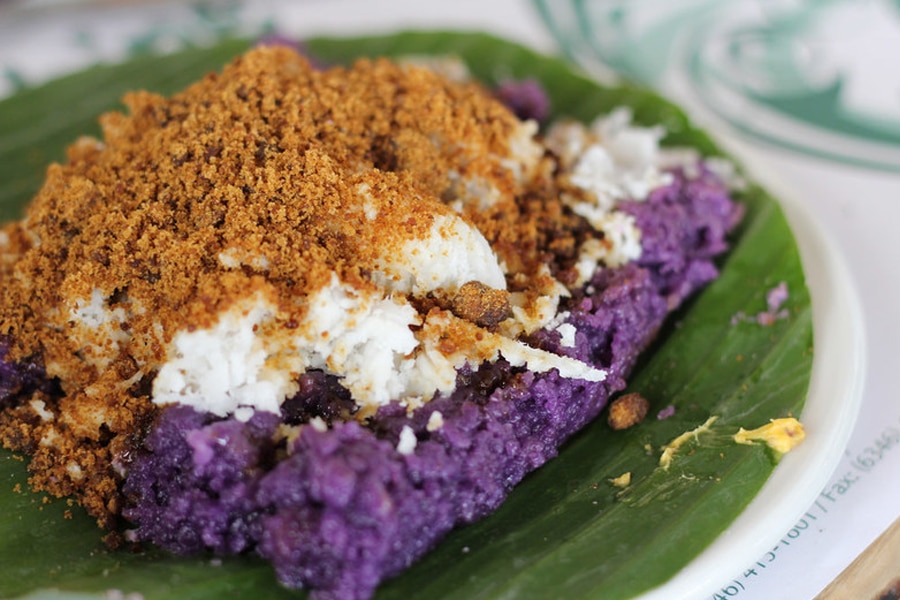 Via Mare
Purple food! Via Mare has some of the purplest, authentic, traditional Filipino food around. I went with the intention of trying as many purple ube dishes as possible and was not disappointed. Sweet, salty, sticky and mysterious, purple ube is ubiquitous and loved by all, and Via Mare serves the best.
Greenbelt 3, Esperanza St, Makati, 1223 Metro Manila

Corner Tree Cafe
Maybe the only vegetarian restaurant in the city… Corner Tree could get away with murder, captive audience and all, but instead, they deliver tasty, comfort food with love. A nice break from endless pork party.
150 Jupiter, Makati, 1209 Metro Manila
World's Most Powerful Passports for 2023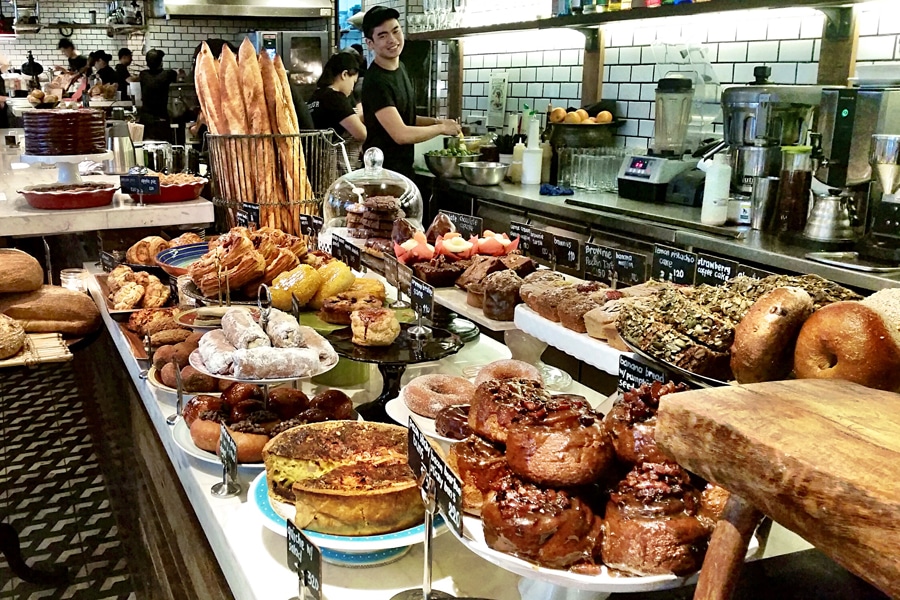 Wildflour
Epic brunches, great coffee, and menu that looks like it could be in Darlinghurst or LA, Wildflour is the go-to spot for expats and those who need to soak up their hangovers.
Ground Floor, V Corporate Center, 125 L.P. Leviste Street, Salcedo Village, Makati, 1227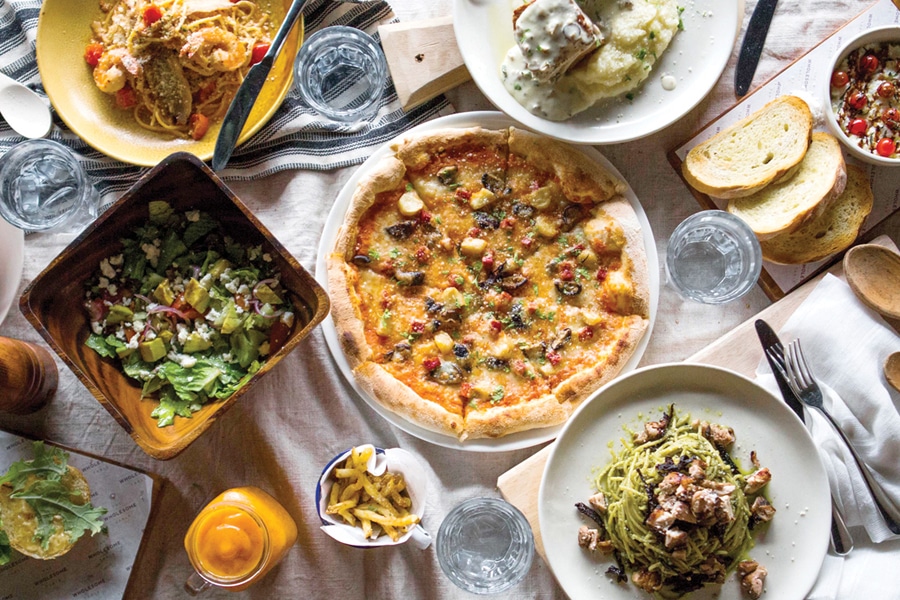 Wholesome Table
Organic and healthy, two words not often found in Manila. Wholesome has a huge menu of tasty comfort food items that would please even the pickiest of eaters. The breads and baked goods are outstanding, as is the coffee and weekend offerings. Make this your first stop on a leisurely morning.
30th, Taguig, Metro Manila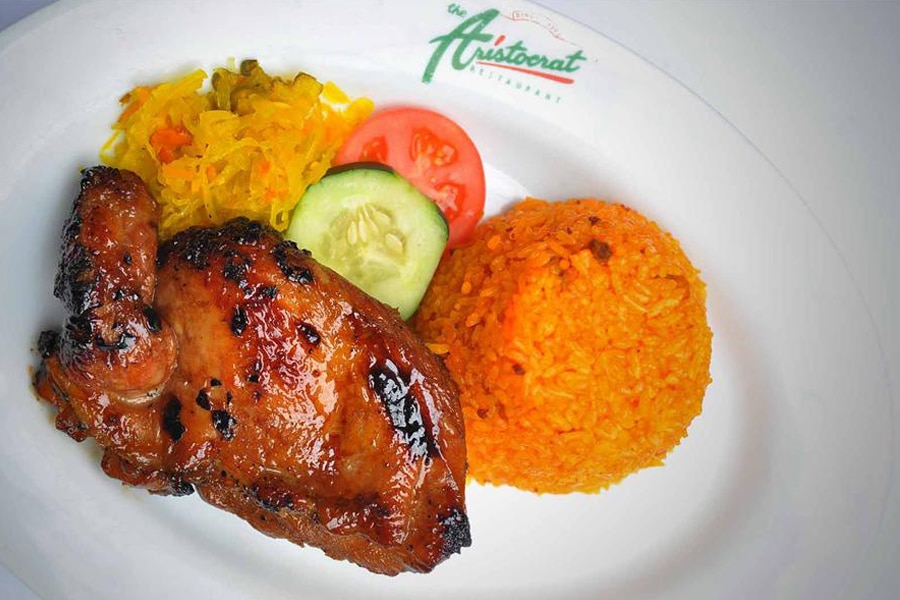 Aristocrat
Super famous BBQ chicken chain. This place is nearly 100 years old and has a rabid following. With locations all around the city, you are never far from a chicken hit.
423 San Andres St, Malate, Manila, 1004 Metro Manila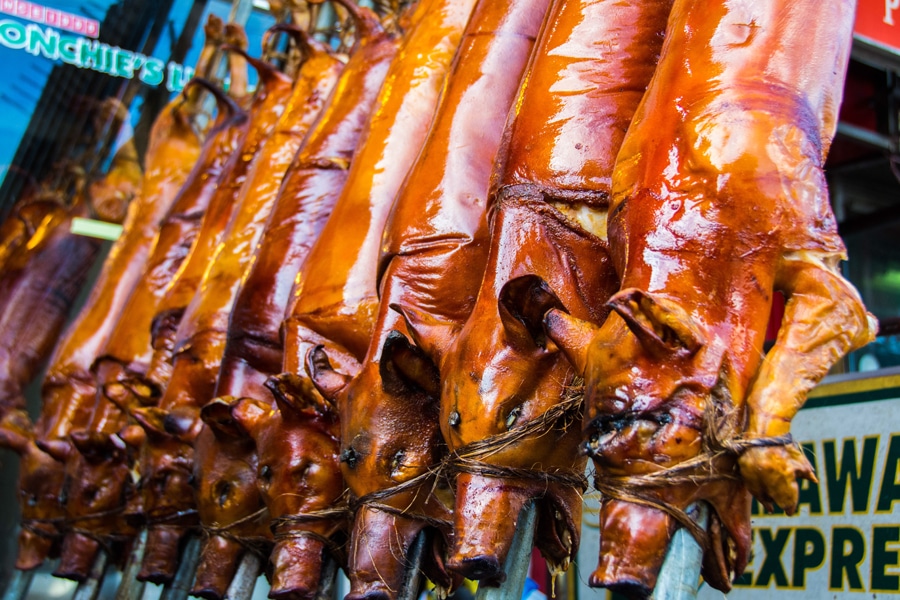 General's Lechon
Have you really experienced pork if you haven't had lechon? This is the stuff of swine filled dreams. Lechon is a national past time, and General's is consistently rated the best. A whole hog roasted and basted on a spit, over hot coals. The meat gets super tender and juicy, the skin gets sweet and crunchy and the cartilaginous bits are rendered delectable morsels. Vegetarians need not apply.
2nd floor Petron Dasmarinas Village, Edsa corner Arnaiz, Makati City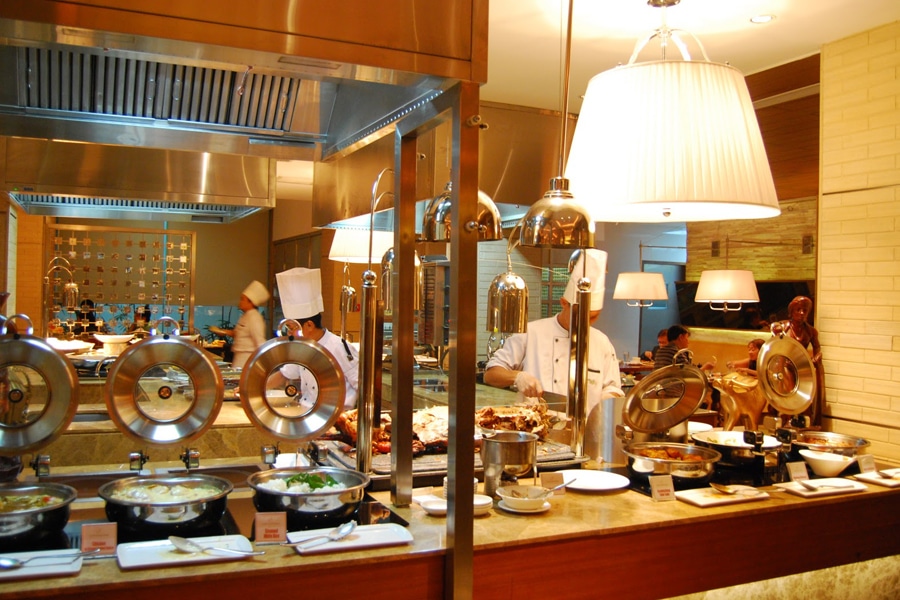 Manila Hotel Buffet
This is a population that takes a buffet seriously. The Manila Hotel's Cafe Llang Llang buffet, while not cheap, is more extensive than anything I have ever seen in Vegas. I was scolded for starting with bread, because it pads your belly, diminishing space for the thousand subsequent courses. I was also told in advance to clear my schedule for the entire evening. I didn't know I was committing to a marathon 6 hours of eating with multiple digestion breaks between. The determination to gets one's fill and money's worth was inspiring.
1 Rizal Park, Ermita, Manila, 0913 Metro Manila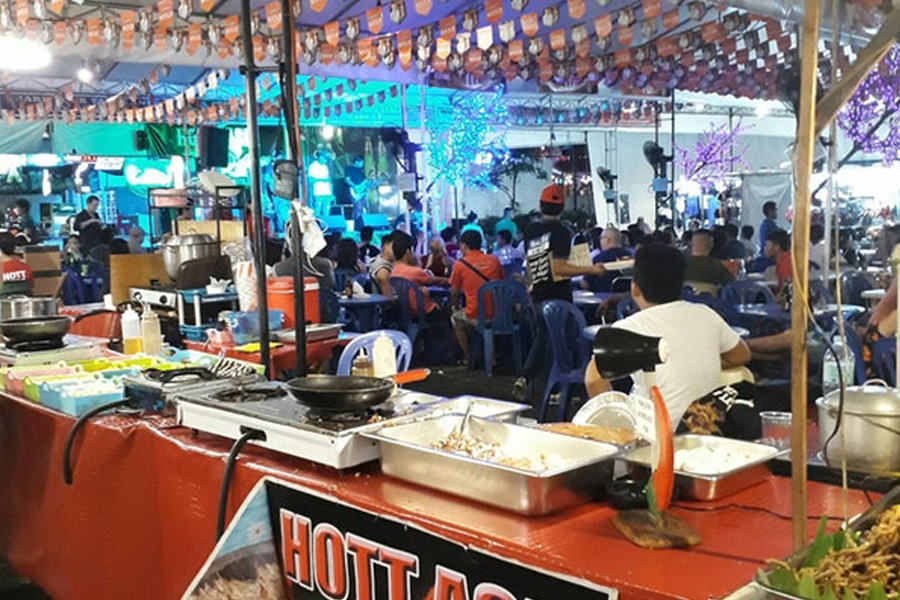 Hott Asia Buffet
This place really cannot be boxed into one category. Essentially it has to be experienced first hand. Tons of meats on skewers over charcoal, smoky air, hand-pulled noodles, oddles of rice-based dishes, a bad 90's cover bands on stage, neon lights, plastic tablecloths, cheap beer by the bucket, spandex and knock-off Supreme stalls. Would recommend and revisit.
A-Venue Mall, Makati Avenue Makati 1210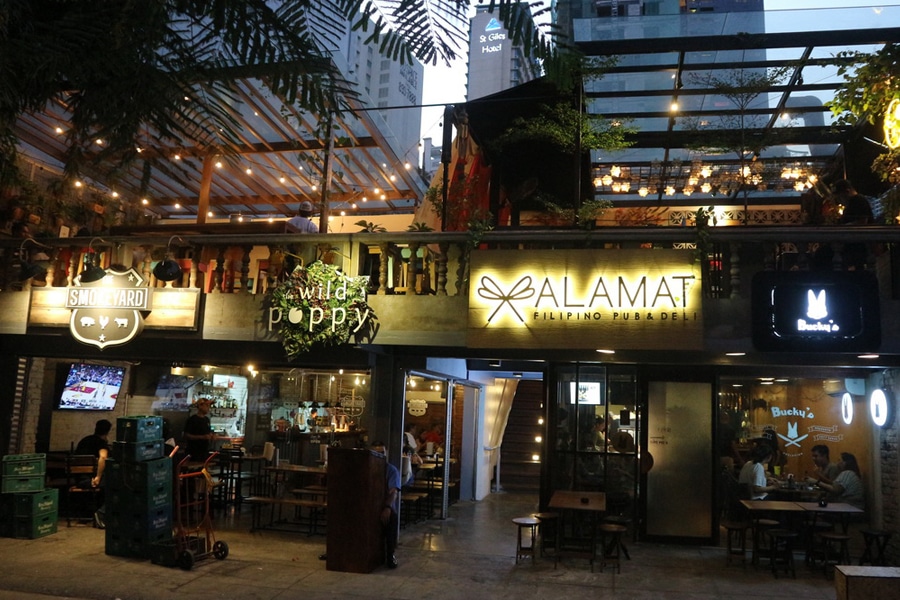 Buckys / Pura Vida/ Wild Poppy / Smokeyard
A special group mention to the multiple excellent restaurants and cafes sharing one address. Located next to the Z Hostel in Makati; Bucky's, Wild Poppy, The Smokeyard and Pura Vida are about as diverse a group of restaurants as one can find, which makes its a fail-safe bet for groups eating together. BBQ, Modern Asian, Dessert and Costa Rican food all share an industrial garage space with ample al fresco seating and a scene that spills out onto the sidewalk and street at later hours.
5666 Don Pedro St., Poblacion, Makati 1210
Stay

Z Hostel
Super clean, modern and convenient. Also sporting an excellent, cheap rooftop bar with epic views of Makati. It felt too cool, and too nice, to be a hostel. Group and private rooms are both available, and all come with a hearty brekkie.
5660 Don Pedro, Makati, 1209 Metro Manila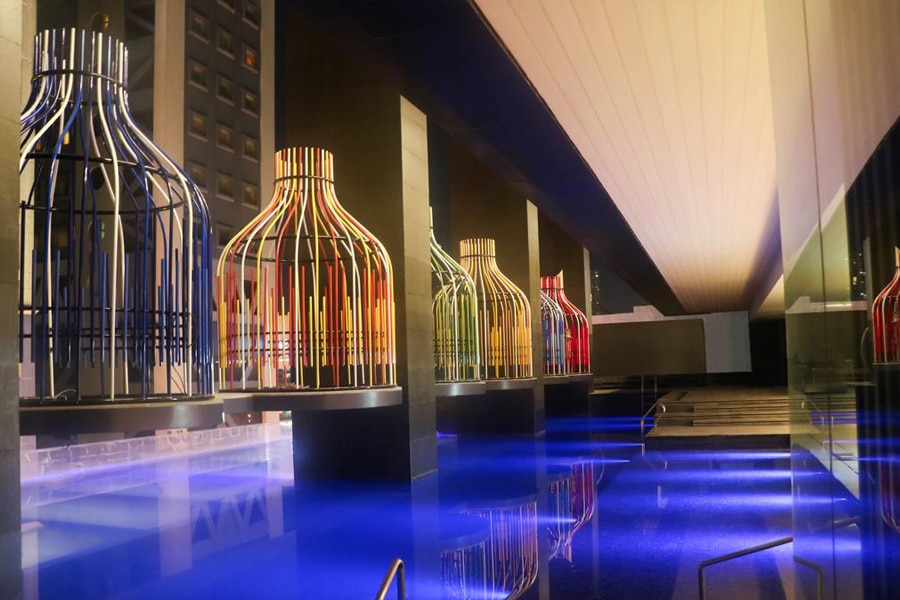 I'm Hotel
One of the trendier luxury hotels in the city. Modeled on a W Hotel sort of vibe, rooms are chic, the pool is a scene and the rooftop bar is a showstopper, complete with jellyfish filled walls. A solid location near much of the tourist stuff, and some excellent luxury malls, also adds to its cool factor.
7862 Makati Ave, Makati, 1210 Metro Manila
To Do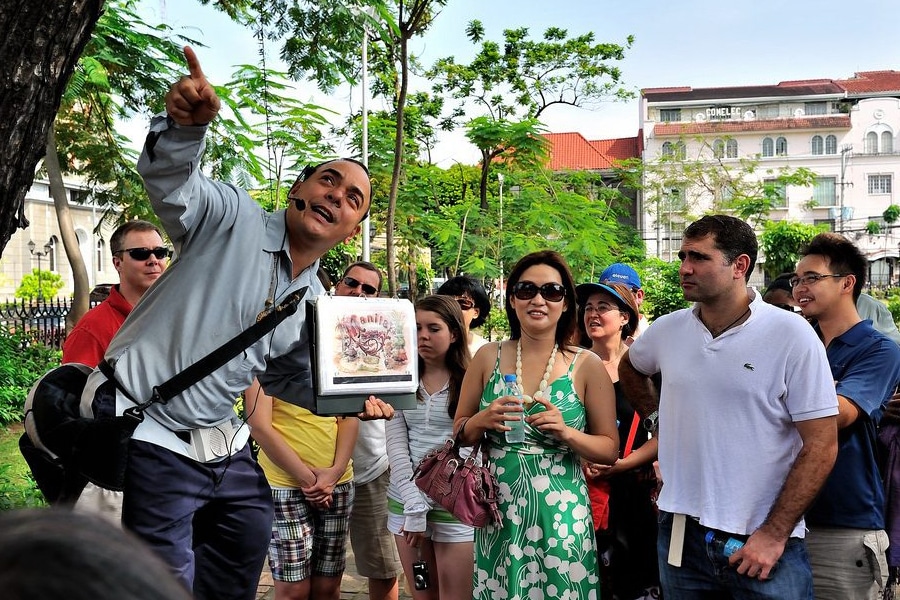 Carlos Celdran Walking Tour
Wander with Carlos around the walled city of Intramuros on a theatrical ride through the years 1571 until 1945. You'll learn about Manila's complex history and marvel at some of the oldest heritage structures in the Philippine archipelago. You start our journey at the Fort Santiago by the Pasig River; see Plaza Moriones, the Manila Cathedral, the Plaza Roma and end the journey in front of the UNESCO world heritage site of San Agustin Church.
There will be illusions. There will be candy. There will be buggy rides and theatre. You will learn about Filipino society, politics, history, art, religion, along with other topics that might make you laugh, cry. or possibly take offense. It's performance art in the guise of a "walking tour".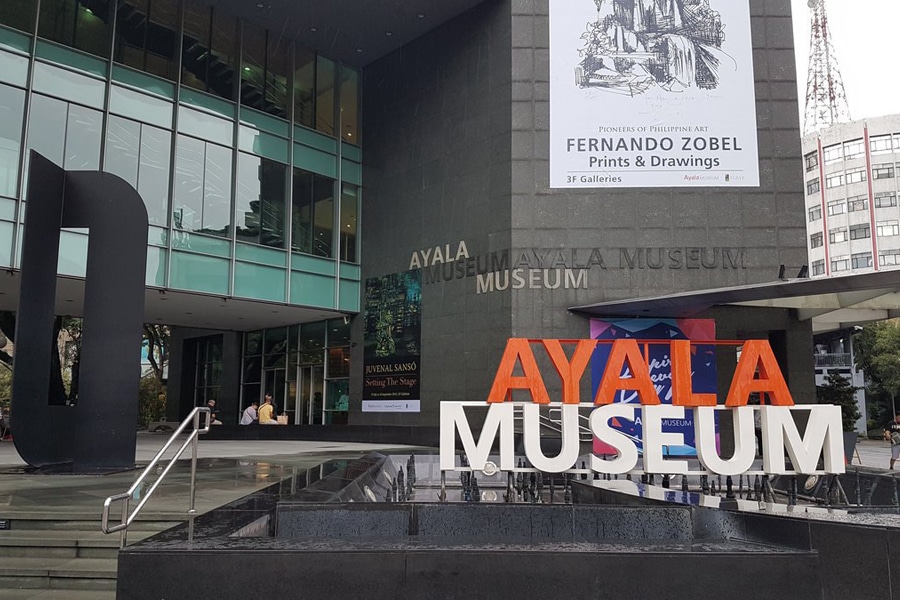 Ayala Museum
Among the museum's highlights is its collection of archaeological artifacts, including a mega huge gold exhibit, a great textile exhibit and one of the coolest dioramas I have ever seen since grade school; visually narrating the many milestones of Philippine history, both highly educational and thought-provoking.
Avenue corner De La Rosa Street, Greenbelt Park, Makati, Makati, Metro Manila

National Art Gallery
A positively massive museum, that formerly housed the government bodies, it now finds itself housing an impressive collection of art spanning the history of the island nation.
Padre Burgos Ave, Ermita, Manila, 1000 Metro Manila

Mind Museum
Yes, it's totally a kids museum. But you know what? The AC is powerful, the exhibits are shockingly good, its got a full T-Rex skeleton and it's super hands-on and interactive. Nerd alert.
J.Y. Campos Park, Third Avenue, Bonifacio Global City, Taguig, 1634

HUB Make Lab
A super cool, mixed-use space filled with pop-up Etsy style vendors, crafts, a barber, coffee shop and co-working space. The neighborhood is in the middle of a turn-around, so it's still rough around the edges, but HUB is well worth a visit for the hip visitor and a single of great things to come for Escolta.
First United Building, 413 Escolta St, Binondo, Manila, 1006

Subway
I am a big fan of taking local transport wherever I go; traveling and traversing a city with the locals, and I found the subway to be the most efficient and fastest mode of transport in the city. It's cheap and runs frequently. Because of this is it is often packed to the rafters. Unfortunately there are only a handful of main lines, but worth it all the same, as it hits many of the main tourist hubs in town.

Pasig River Ferry
Ok, this thing is sketchyyyy, but sorta awesome. They literally cut off the top of a bus and welded it to a boat. Seems unnecessary, however, this is a country with a love of Jeepney's (the crazy decorated bus/Jeep Frankensteins) so I guess it makes sense to combine a school bus and boat. The Pasig River snakes through Manila, and its many diverse neighborhoods, and is serviced solely by this one ferry line. It's super cheap, and a great way to see the city. The schedule seems to be more of a suggestion than a fact, so not for those in a rush. Also, brownie points, to anyone that can successfully hail, and ride, a Jeepney to their intended destination post river cruise.

Dental Work
Ok so this is a totally random recommendation, however, the dentists in Manila are top notch, often trained in the USA, and cheap as hell. I literally had one of the best teeth cleanings of my life for a fraction of what I would pay in Australia or the states. The Philippines are actually very known for their dental expertise with most expats holding off until a visit home to get work done.
You'll also like:
What is Going On with the Crown Casino in Sydney?
Every NSW Resident is Scoring a $50 'Stay and Rediscover' Accommodation Voucher
Top 9 Australian Ski Fields and Resorts
General FAQs
What must you know about Manila?
Manila is the capital and chief city of the Philippines located on the island of Luzon. It's several cities in one with poverty and wealth equally visible. It has a strong art scene and an improving food scene and lots of malls to get lost in.
What's the ideal length of visit to Manila?
Three days should be plenty unless you are planning to do many day trips. Typically, Manila is a stopover destination most travellers don't stay too long.
How safe is Manila?
Petty crime and carjackings aren't uncommon, but the likelihood of something bad happening to you is quite low if you use your common sense and travel smart. There are areas with higher crime than others, and certain neighbourhoods are not safe to wander around at night, so check before you go out or take a taxi to where you want to go. Always check government advice – see https://www.smartraveller.gov.au/ - before travelling particularly with the Covid pandemic.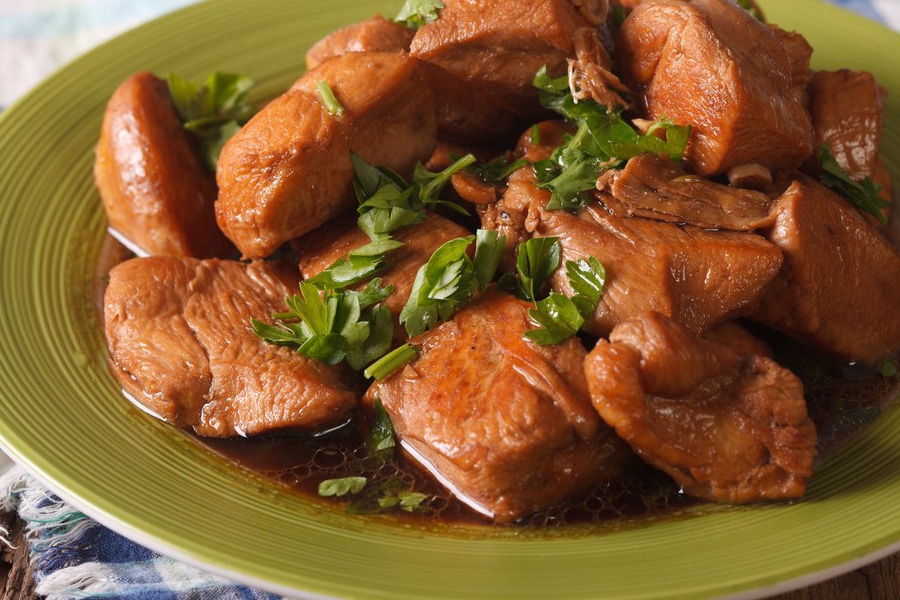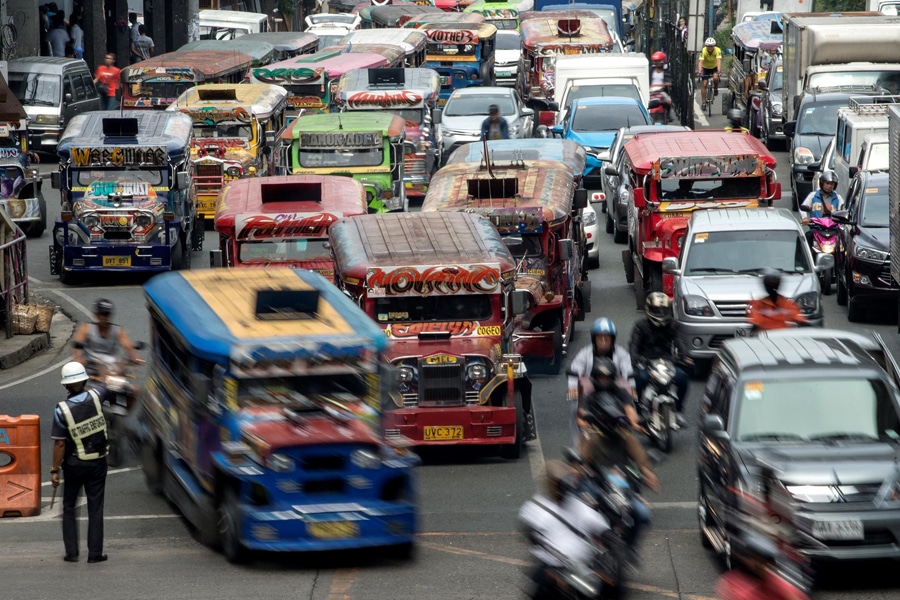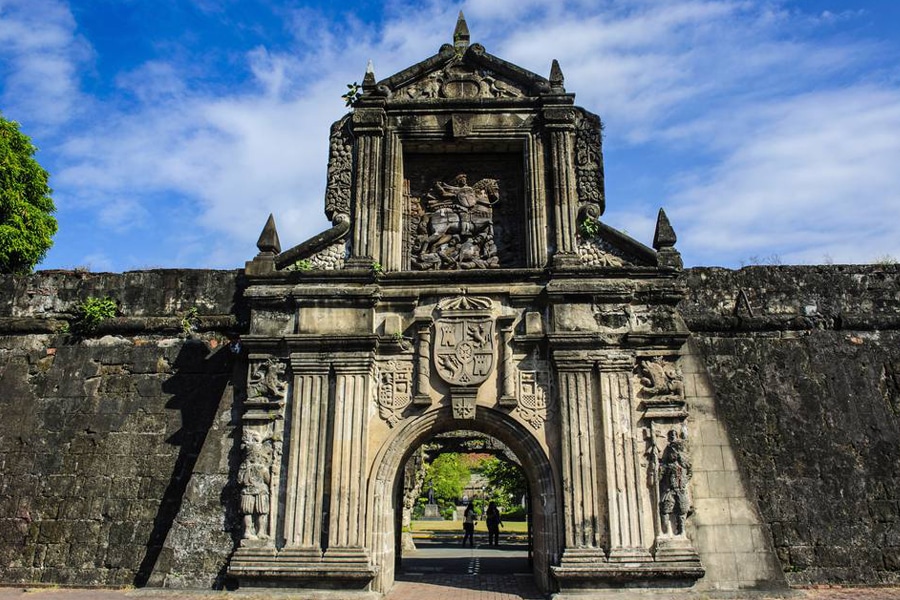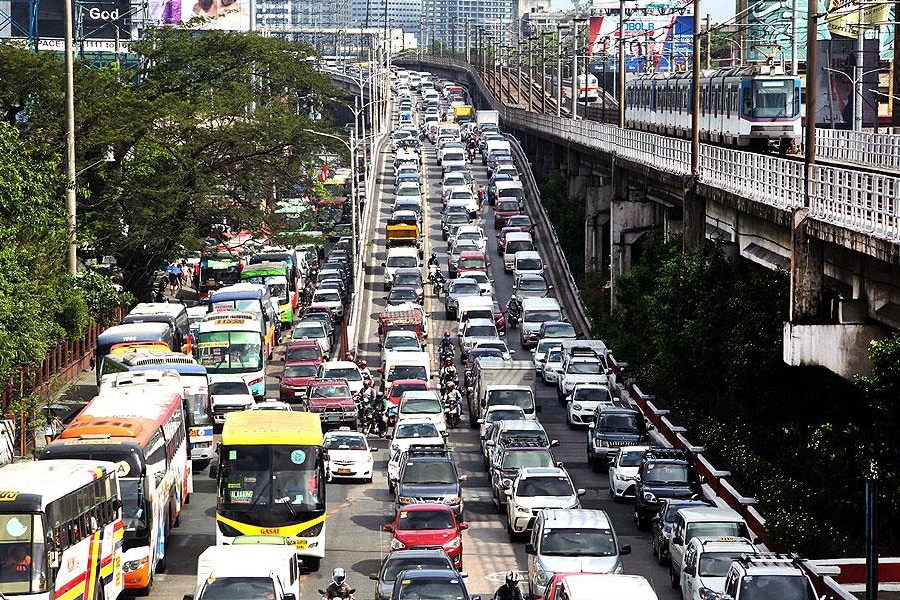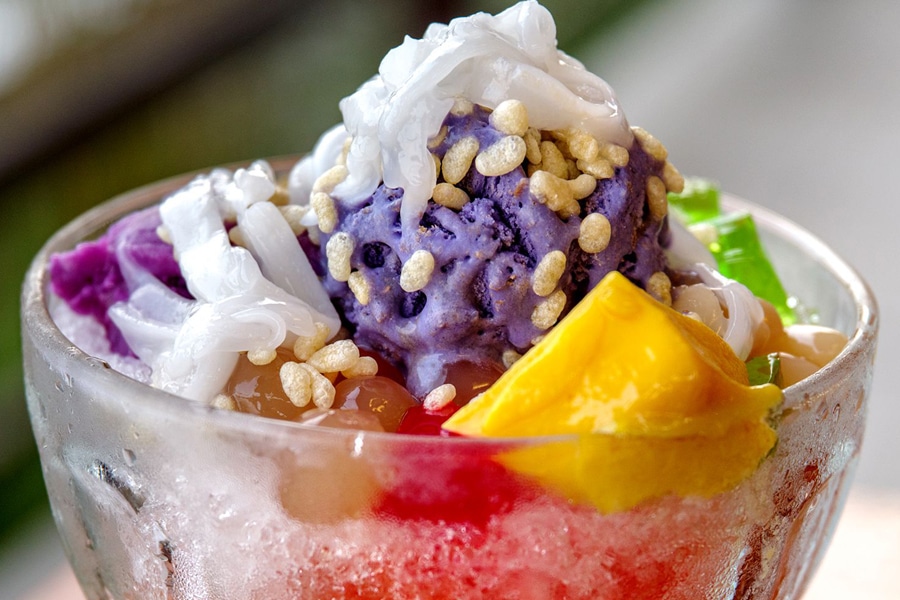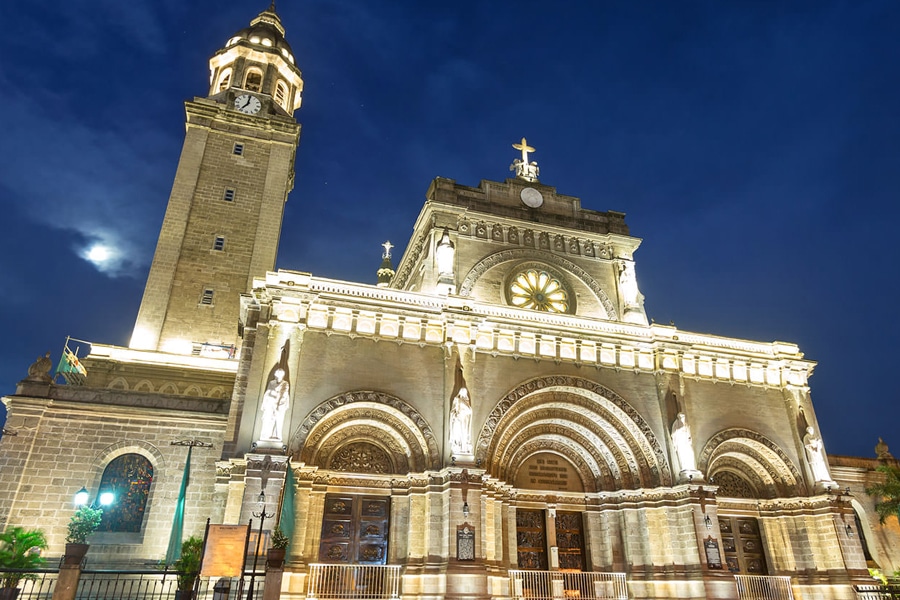 ---
Featured Video from Man of Many