10 Best Australian Travel Destinations Revealed
If you've got plans for a holiday this year, chances are, they're based in Australia. With international travel still seemingly off the cards, Australian holiday destinations are looking increasingly more inviting, and the good news is, we now know where to target. Domestic travel site Wotif.com has announced the winners of the 2021 Aussie Town of the Year awards, and the results may surprise you. Now, 60 per cent of Aussies are realising there's more to explore in their own backyards, with one in four admitting they had forgotten how great a local trip can be.
Best Australian Holiday Destinations
As the smallest continent but the largest island, there are few countries lucky enough to have such a diverse landscape to see out the pandemic. Here is a list of the 10 best Australian travel destinations for 2021, as voted by Wotif.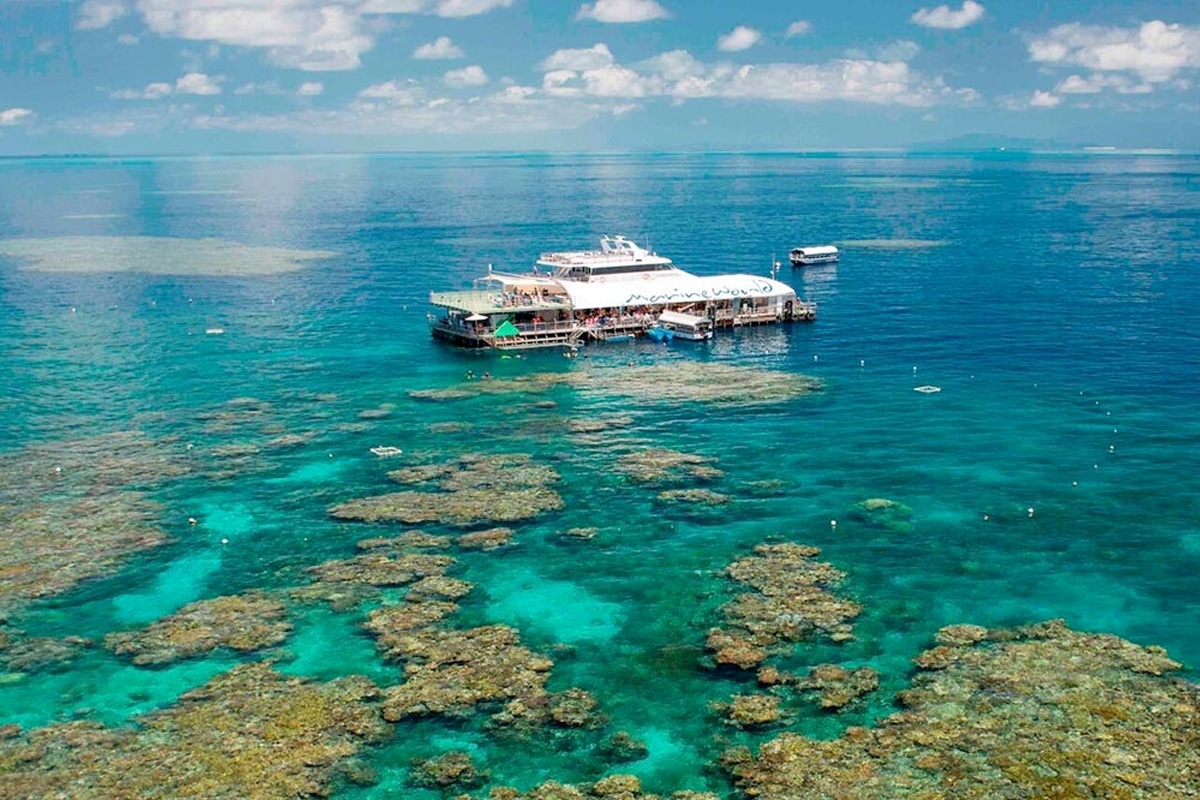 1. Cairns, QLD
The stand-out Aussie travel destination for 2021 was found in Queensland, with Cairns taking out the top spot. On the doorstep of two world-heritage listed sites, the Great Barrier Reef and the world's oldest rainforest, Cairns is a unique holiday spot you need to add to your list.
"Cairns is a standout destination. Not only is it the gateway to one of Australia's most treasured natural beauties – the Great Barrier Reef, but the city itself offers the ideal laid-back tropical lifestyle," Finch said. "To think that this humble city, which does so much for Australian tourism on an international scale suffered a loss of more than $50 million a week during the height of COVID- 19 is incomprehensible. With an average nightly accommodation rate of $155 in 2020, it's time Aussies consider visiting this incredible part of Australia, that people from all over the world come to see."
Area: 1,687 km²
Founded: 1876
Weather: 31 °C, Wind S at 11 km/h, 66% Humidity
Local time: Wednesday 9:32 am
Postal code: 4870
Population: 150,041 (2016) United Nations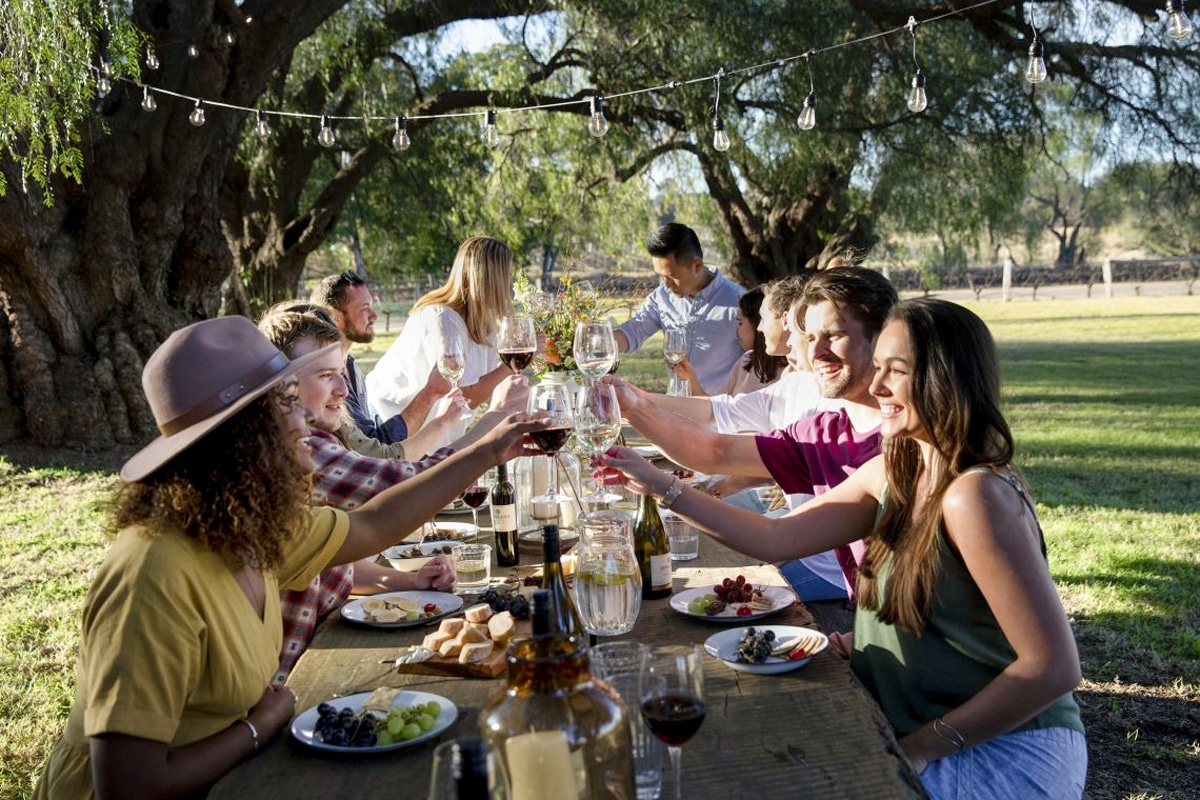 2. Pokolbin, NSW
Coming in second for Australia's best holiday destination is Hunter Valley hotpot Pokolbin. The rural locality offers a gateway to New South Wales' most-famous wine region, set in a stunning and picturesque part of the state. Here you'll find boutique cottages, activities for the family, antiquing and a host of other great value holiday essentials.
Postal code: 2320
State electorate(s):Cessnock
Established: 1800s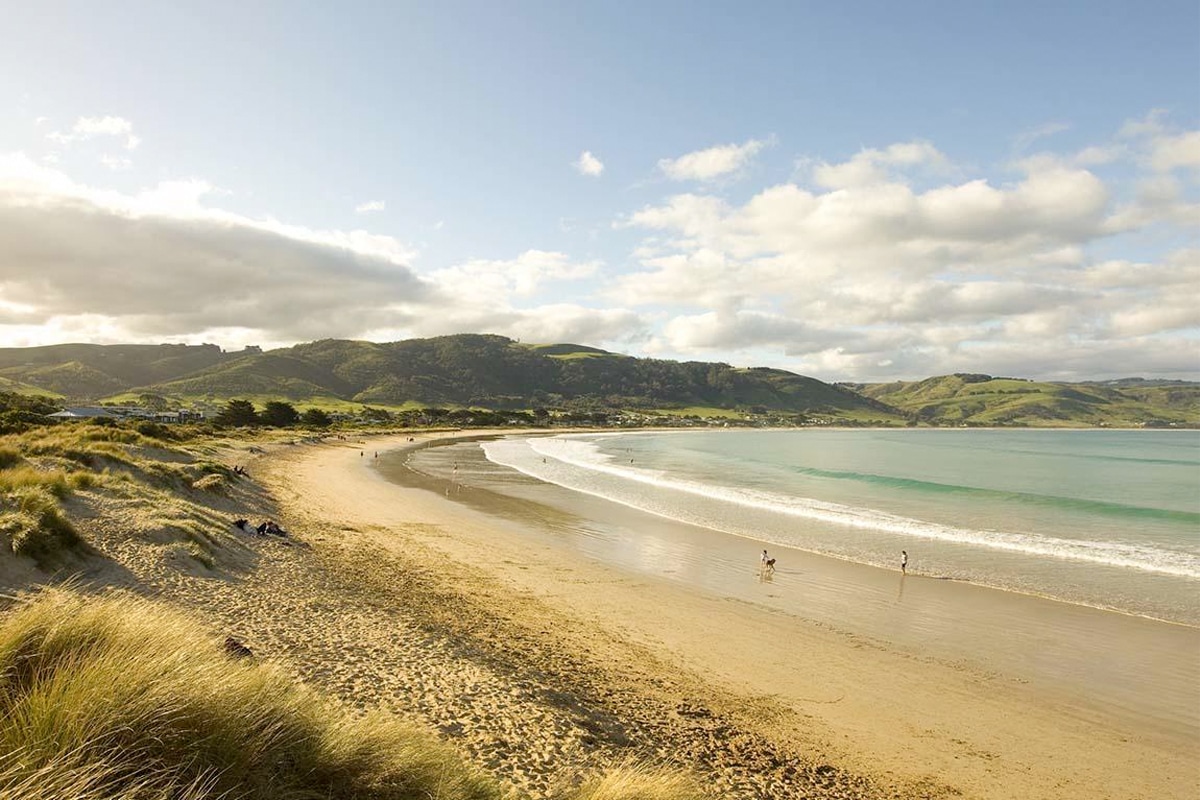 3. Apollo Bay, VIC
Found in southwestern Victoria, Apollo Bay is home to some of the most picturesque views in Australia. A favourite stop along the Great Ocean Road, Apollo Bay is a great driving route for those looking to take a road trip this year, passing through the Great Otway National Park. The park covers rugged coastline, beaches and the mountains of the Otway Ranges. Waterfalls dot the park, including the 3 cascades of Triplet Falls.
Elevation: 15 m
Population: 1,598 (2016 census)
Postal code: 3233
LGA(s): Colac Otway Shire
State electorate(s): Polwarth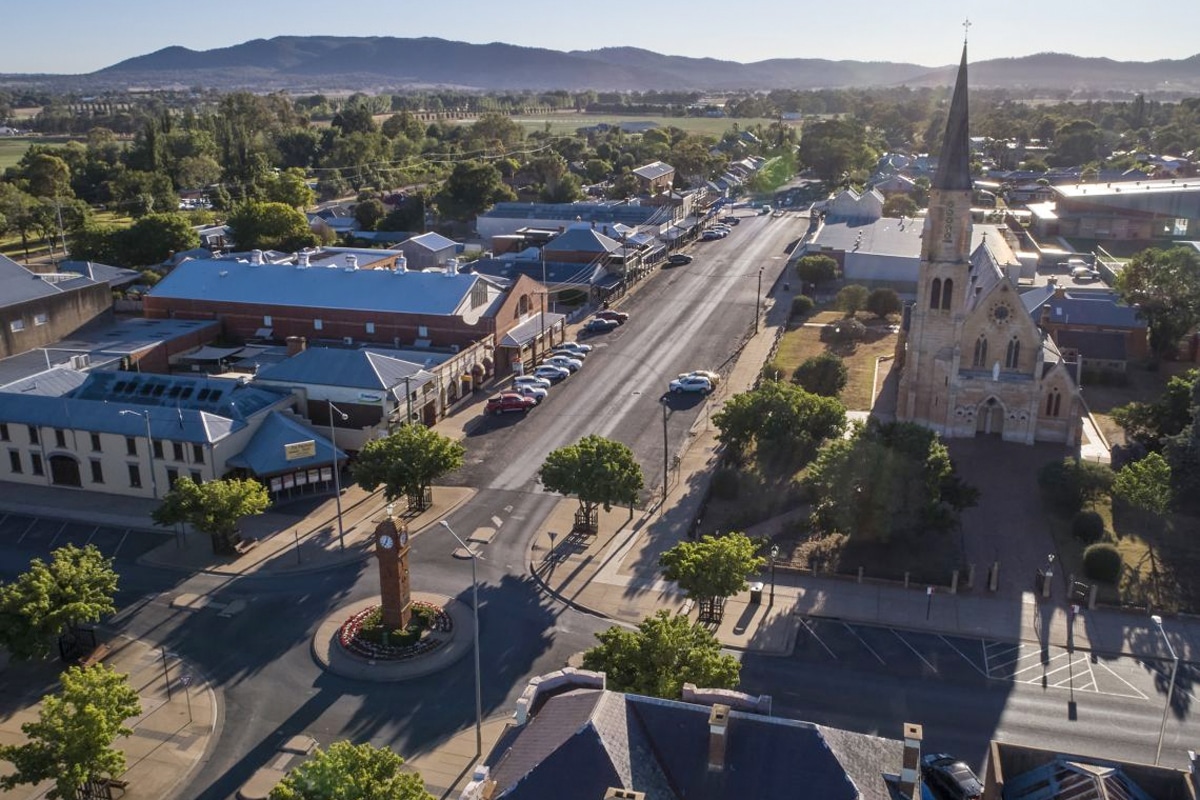 4. Mudgee, NSW
Another one of New South Wales' iconic wine regions, Mudgee offers a slightly more heritage take on the holiday trip. Known for its colonial-era buildings, the town is surrounded by wineries and churches characterised by Gothic Revival architecture. Definitely one of the best holiday spots in New South Wales for history buffs.
Elevation: 454 m
Population: 12,410 (2018)
Postal code: 2850
LGA(s): Mid-Western Regional Council
State electorate(s): Dubbo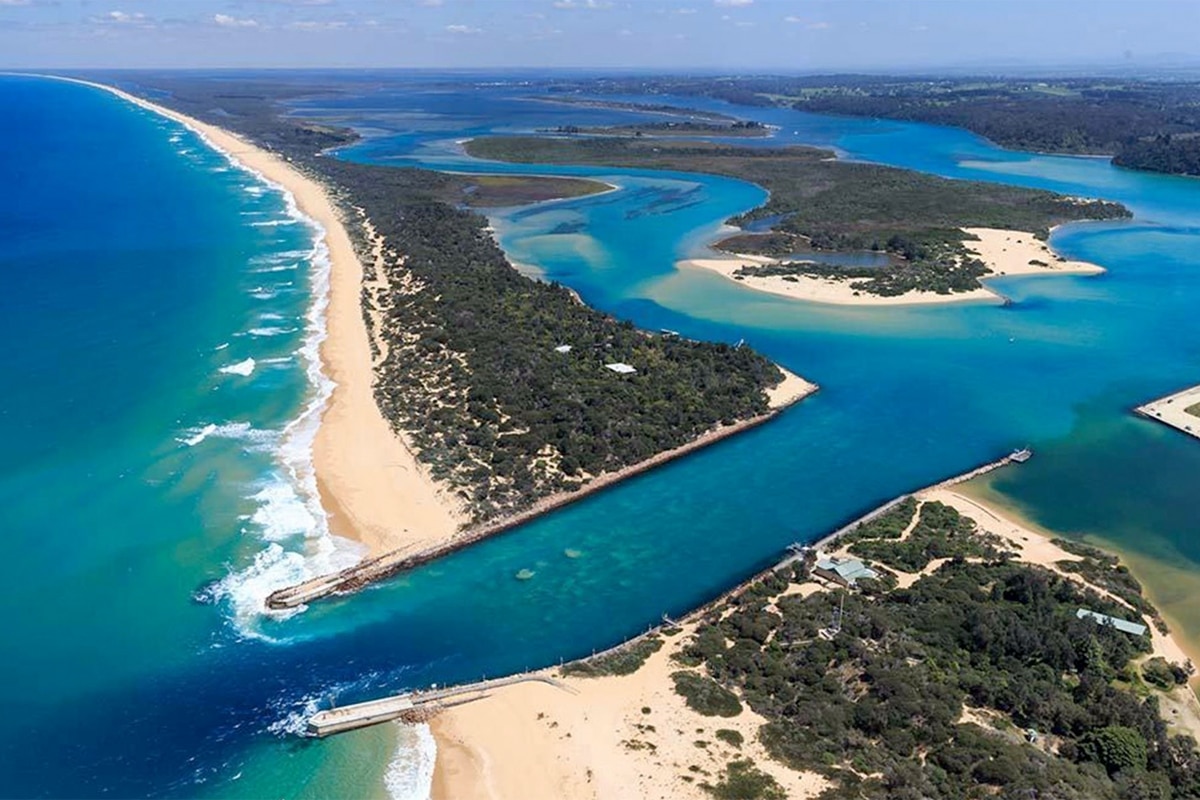 5. Lakes Entrance, VIC
A coastal town in eastern Victoria, Lakes Entrance made an appearance on Wotif's list of the best holiday spots in Australia. Known for the Gippsland Lakes, a vast system of inland waterways, Lakes Entrance is littered with great views and wildlife. Here, you'll find kangaroos, pelicans and dolphins, making it the perfect escape for city slickers.
Elevation: 2 m
Population: 4,810 (2016 census)
Postal code: 3909
Location: 321 km (199 mi) E of Melbourne; 40 km (25 mi) SE of Bairnsdale
LGA(s): Shire of East Gippsland
State electorate(s): Gippsland East
6. McLaren Vale, SA
The modest, but arguably more important sibling to South Australia's Barossa Valley, McLaren Vale remains one of the most beautiful holiday destinations in Australia. Located just over 30km from the Adelaide city centre, this bustling food and wine region is the perfect day escape for South Australians or those just jet-setting in for the weekend.
Area: 3.9 km²
Founded: 1838
Hotels: 3-star averaging $159
Postal code: 5171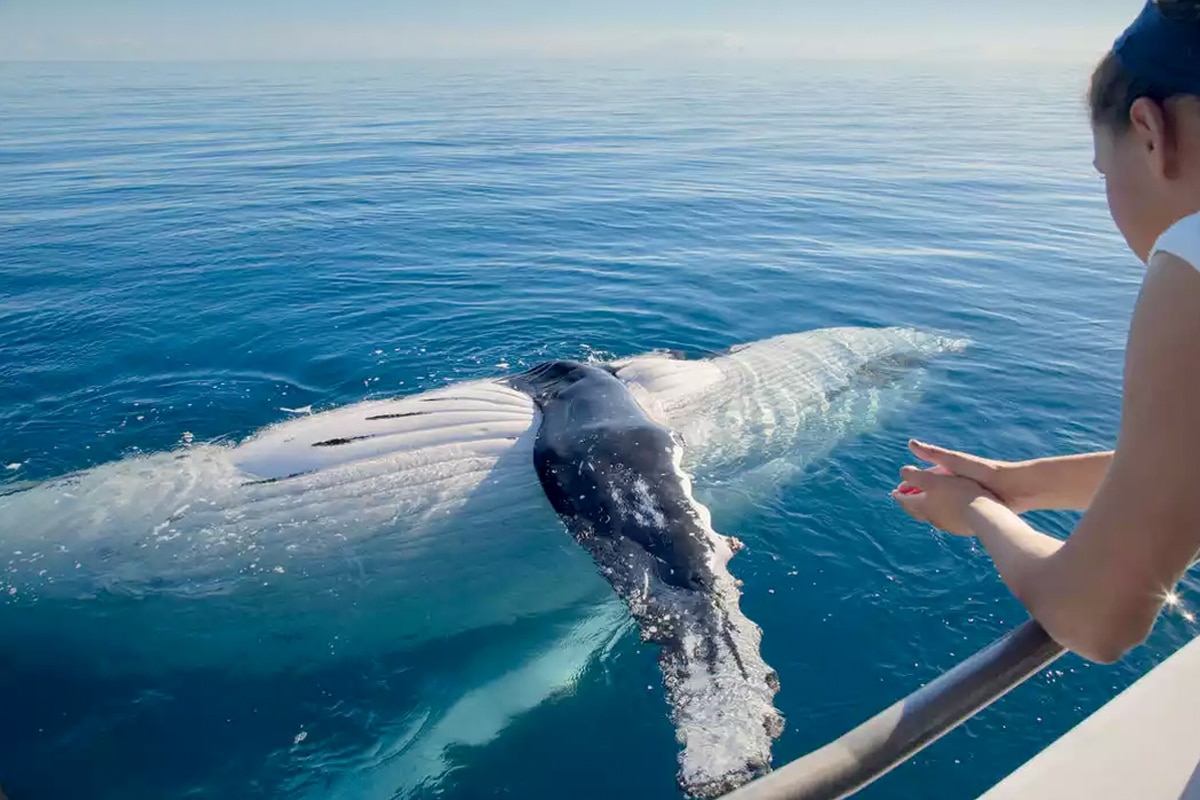 7. Hervey Bay, QLD
Definitely a change of pace, Hervey Bay is a holiday destination for those who want to relax. The Queensland tourist spot is known for being one of the best places in the country to see humpback whales, with boats operating during the July to November migration season. It's also a hub for tours to nearby Fraser Island, which has beaches and features a rainforest habitat for dingoes and other wildlife.
Area: 93.2 km²
Postal code: 4655
Population: 54,674 (2018) (27th)
Location: 292 km (181 mi) from Brisbane; 113 km (70 mi) from Bundaberg; 30 km (19 mi) from Maryborough
Lga: Fraser Coast Regional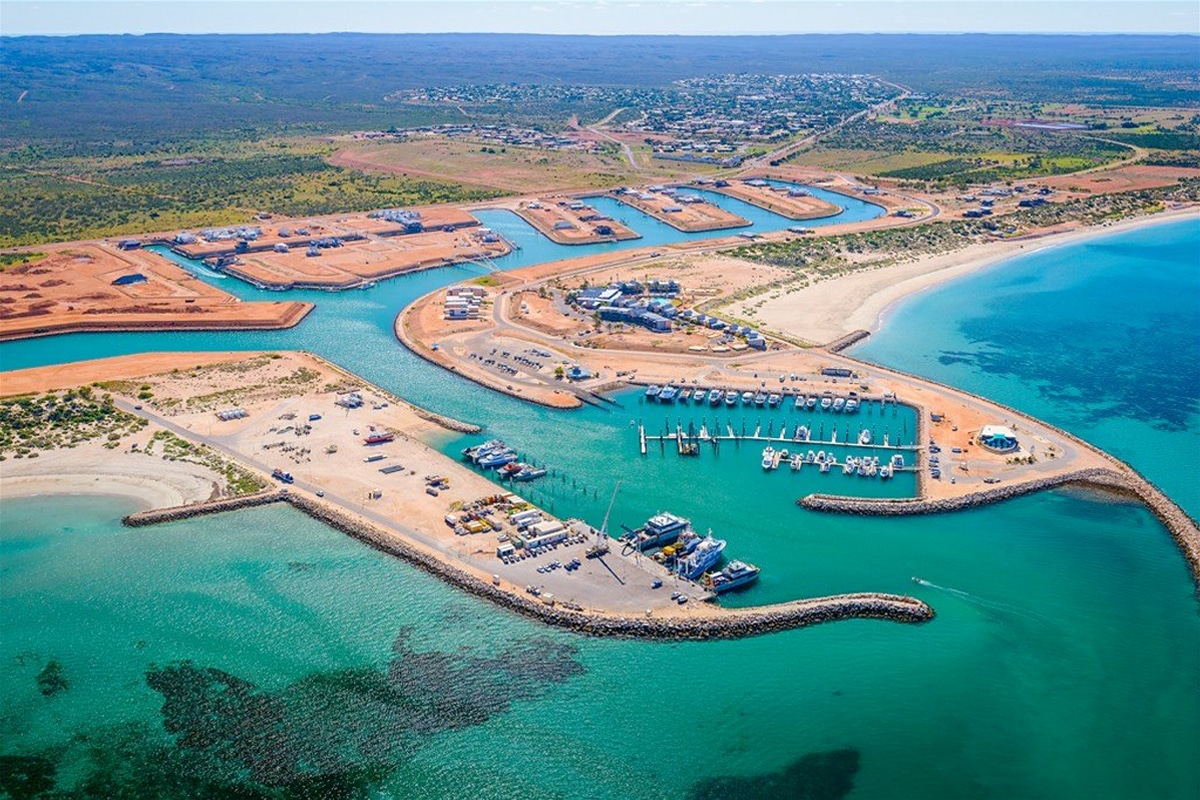 8. Exmouth, WA
The only Western Australian town to make Wotif's list for 2021, Exmouth is a small resort destination on the state's North West Cape. The gateway to nearby Ningaloo Marine Park's coral reefs, colourful fish and migratory whale sharks, Exmouth is one for nature lovers. You'll also find Cape Range National Park close by, known for its native collection of kangaroos, sheer cliffs and red, rocky gorges.
Founded: 1964
Postal code: 6707
Population: 2,486 (2016 census)
State electorate(s): North West Coastal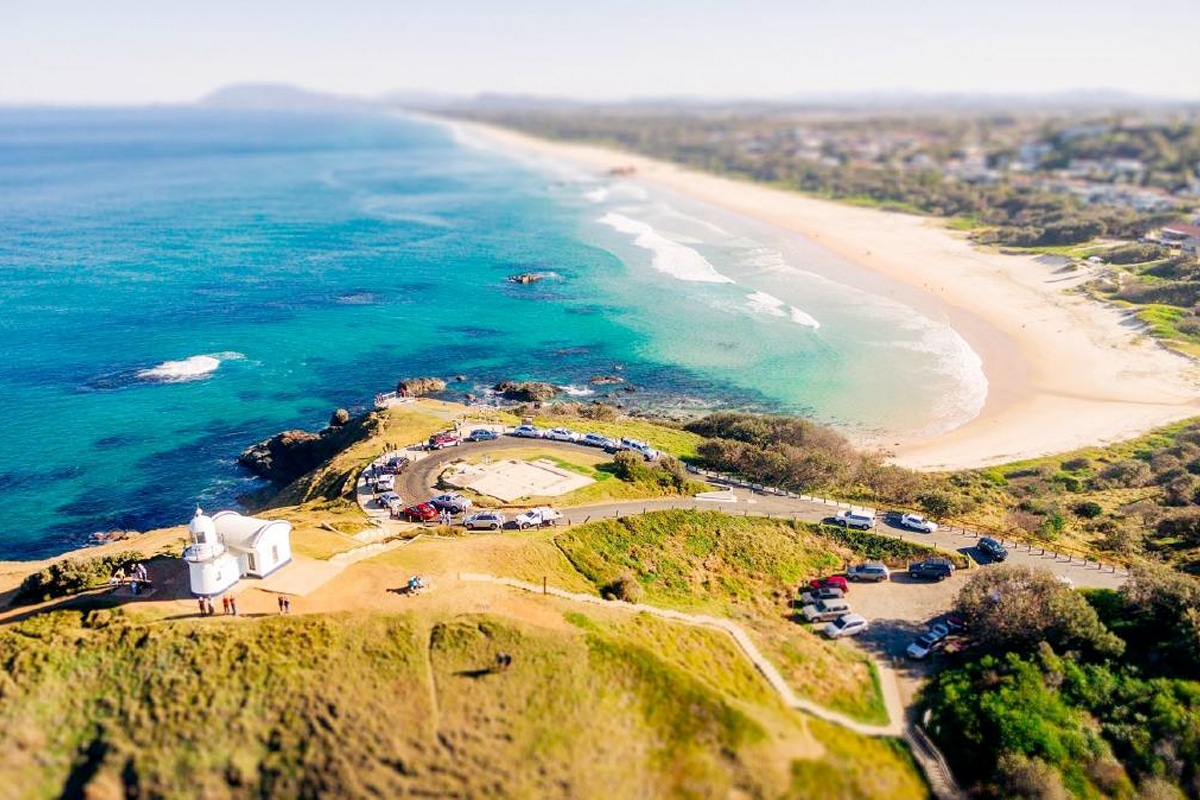 9. Port Macquarie, NSW
Located at the mouth of the Hastings River in New South Wales, Port Macquarie is one of the most famous historical holiday spots in the country. Home to a series of great beaches and wildlife, the town is known for its penal colony past and amazing coastal walks. If you do visit Port Macquarie, make sure you check out the 19th-Century Tacking Point Lighthouse, it's hard to miss.
Elevation: 5 m
Population: 47,973 (2018)
Location: 400 km (249 mi) from Sydney; 510 km (317 mi) from Brisbane
LGA(s): Port Macquarie-Hastings Council
Postal code: 2444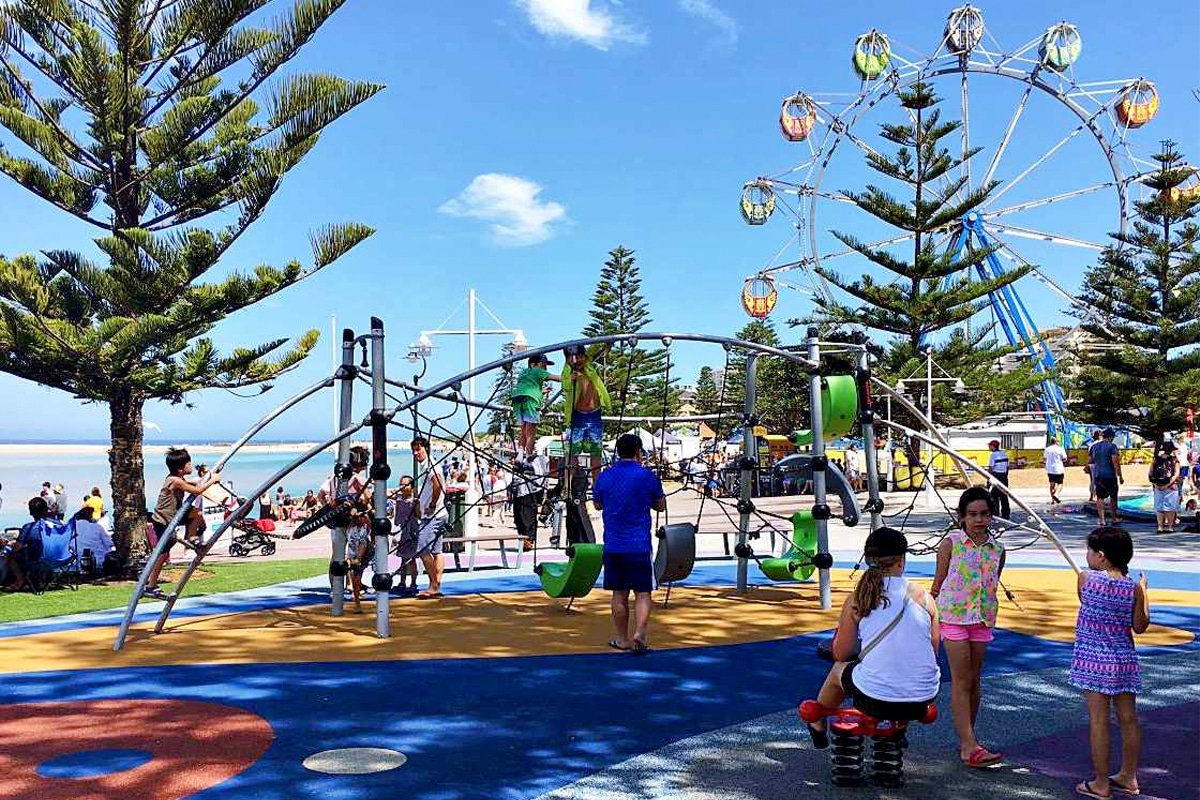 10. The Entrance, NSW
A district town on the New South Wales Central Coast, The Entrance came in at number 10 on Wotif's Town of the Year awards for 2021. Surrounded by water, this tourist hotspot is great for taking in the sea breeze and enjoying a relaxing getaway with friends.
Area: 140 ha
Hotels: 3-star averaging $131
Postal code: 2261
Population: 3,873 (2011 census)
LGA(s): Central Coast Council
You'll also like:
7 Best Cliff Jumping & Rock Diving Spots in Australia
35 Best Day Trips from Each of Australia's Capital Cities
9 Incredible Australian Road Trips For Car Enthusiasts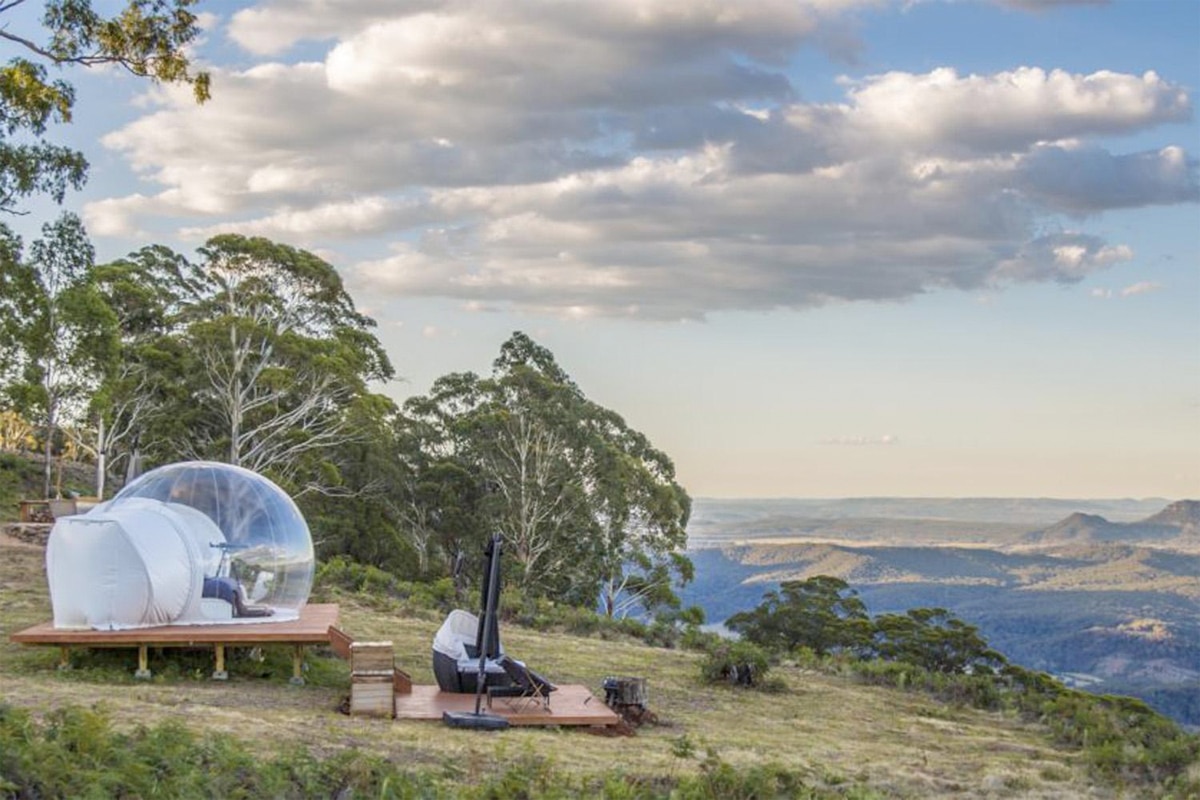 2021 Aussie Town of the Year Awards
Now in its fourth year, the Town of the Year awards recognise Australia's best travel destinations and tourist hotspots for the year ahead. In the wake of the COVID-19 pandemic, there's never been a more important time to hit the road and enjoy what Australia has to offer.
"While the last 12 months have been less than ideal, this time has given Aussies the chance to revaluate how they live, work and play – a change of perspective that many now appreciate," Wotif managing director, Daniel Finch said. "The chance to get back to basics and take stock of how lucky we are. While an overseas getaway will always have its purpose and appeal, many Aussies do not realise the unique opportunity they have in front of them – to take advantage of having this enormous playground called Australia, all to themselves."
You'll also like:
7 Best Cliff Jumping & Rock Diving Spots in Australia
35 Best Day Trips from Each of Australia's Capital Cities
9 Incredible Australian Road Trips For Car Enthusiasts
According to Wotif, this year's best Australian travel destinations have been awarded based on their accommodation quality, affordability and traveller satisfaction. Additionally, the organisation has moved to recognise destinations that have met the changing needs of travellers over the last twelve months, by offering increased flexibility, good-value deals and appealing activities and attractions.
The announcement of the award winners comes as new Wotif research confirms that for the Aussies that managed to take a local holiday in 2020, 95 per cent agreed that their trip e
General FAQs
What is the best tourist attraction in Australia?
According to Google Reviews, the top-rated tourist attraction in Australia is the Sydney Opera House, closely followed by the Great barrier Reef, Uluru and the Sydney Harbour Bridge.
What is the best holiday destination in Australia?
While you could argue that Sydney, Melbourne or even Byron Bay represent the best holiday destinations for the country, reports from tourism company Wotif suggest the real beauty is up north. In its recent Town of the Year Awards, the company named Cairns, in Far North Queensland as the top holiday destination for 2021.
What is the best relaxing holiday destination in Australia?
For fans of rest and relaxation, the top-rated holiday destinations are Byron Bay in northern NSW and Hervey Bay in Queensland. Both areas offer cafe culture and scenic views, all set to a quiet sea-side backdrop. While Byron caters to a younger audience, Hervey bay is better suited to retirees and families.