'Best Athlete to Ever Live': How Snowboard Prodigy Valentino Guseli Inspired Me to Send It
If you told me spending a weekend with an 18-year-old snowboarder would reinvigorate my passion for storytelling, I would've laughed in your face. However, Valentino Guseli isn't your average teenager. On the surface, he presents like every other goggle-tanned kid enjoying some fun at the slopes. Yet, underneath the long curls, surfy style, and warm personality lives a killer on a mission to dominate the sports world.
I walked away from our time together, inspired and slightly baffled by his maturity. At his age, I had no idea where my life was going, having only perfected the art of getting rejected by clubs and girls. For Guseli, his vision is a tad bit clearer; he wants to be the "best athlete to ever live". Simple, right? It's clear that becoming the snow GOAT is just one step on the path for the prodigy, and I, for one, am fully on board for the ride.
"I want to be the best snowboarder to ever live. Or you could go even further and say, the best athlete to ever live."

Valentino Guseli
Emerging onto the scene with a remarkable gold at the 2019 US Open Junior Jam and further solidifying his prowess with a commendable 6th place finish at the 2022 Beijing Olympics Halfpipe — all achieved at the tender age of 17 — one might have anticipated Valentino Guseli to possess a hint of conceit. However, that's not his demeanour. While he boldly declared his aspiration to become the world's greatest athlete, he did so without any trace of ostentation. Instead, it was a sincere articulation of his ambitions.
This got me pondering: who was I to dismiss this as implausible? How frequently do we undervalue our own latent potential? Perhaps it's time to draw inspiration from Guseli's approach and set our sights a bit higher. If, like me, you're in need of a mindset boost, keep reading to the bottom.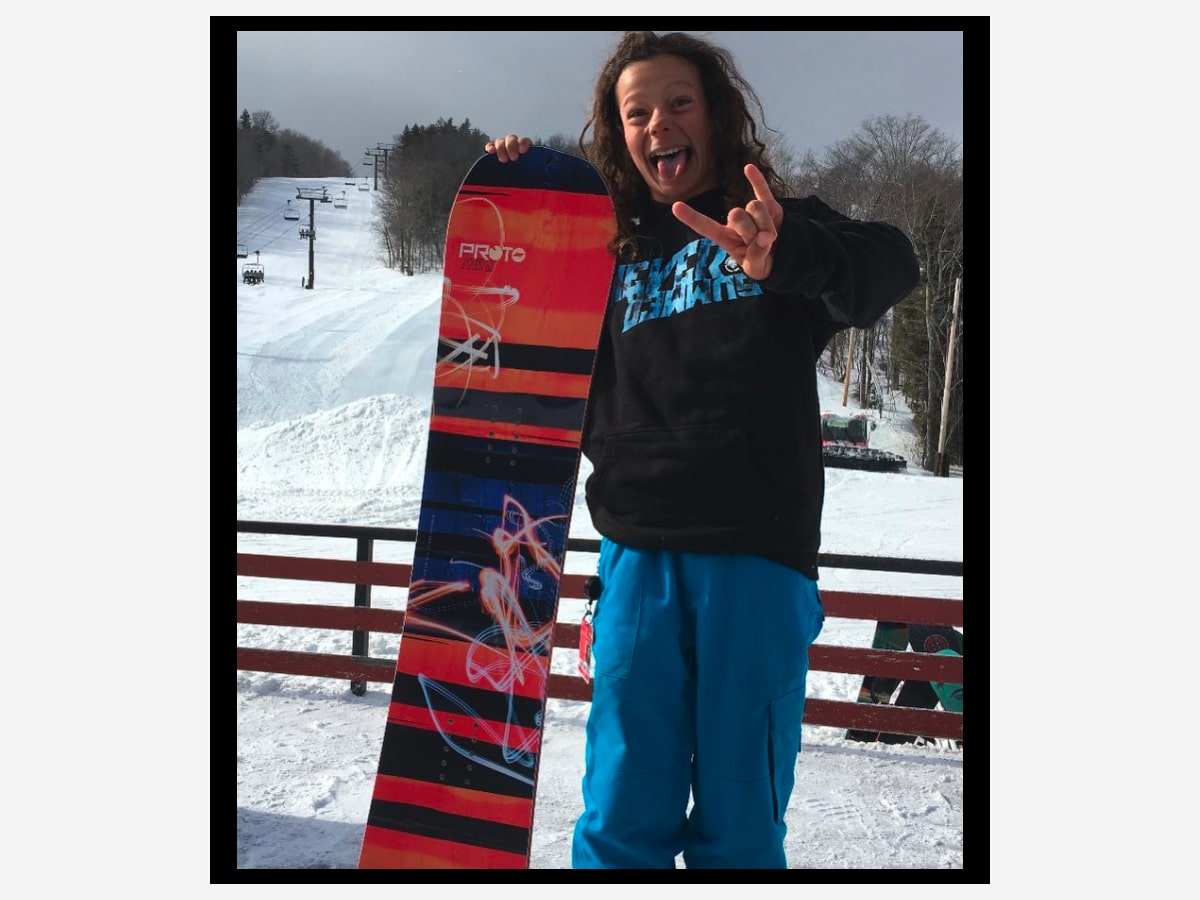 Born in Dalmeny on the NSW South Coast, Guseli's roots intertwined closely with the slopes of Australia. He first strapped onto a snowboard at age three, an encounter that ignited an immediate and enduring passion. However, it wasn't long before this passion became a relentless pursuit. When I inquired about the moment he recognised the potential for a professional sporting career, his response left me astonished. But then again, after what he said earlier, I shouldn't have been surprised.
"It was probably around seven," Guseli said. "That was the first year I went over to Europe and America to compete. There were some competitions that I didn't win, and that made me so hungry to work hard and get better. And every year, we saw really visible improvements."
And improve he did. By 2021, the then 16-year-old had broken the halfpipe air world record that stood for 11 years, which snowboard icon Shaun White held. Guseli soared a never before seen 7.3 metres in the sky, which is enough to give most people vertigo.
"It was kind of just another day, and I was trying to go as big as I could," said Guseli. "But then when I found out, I was like, 'No way. That's pretty crazy.' I was hyped because Sean White's legacy is huge. When you think of the world of snowboarding, you kind of think of Sean White because of how successful he was and how he kept levelling up as the sport got bigger."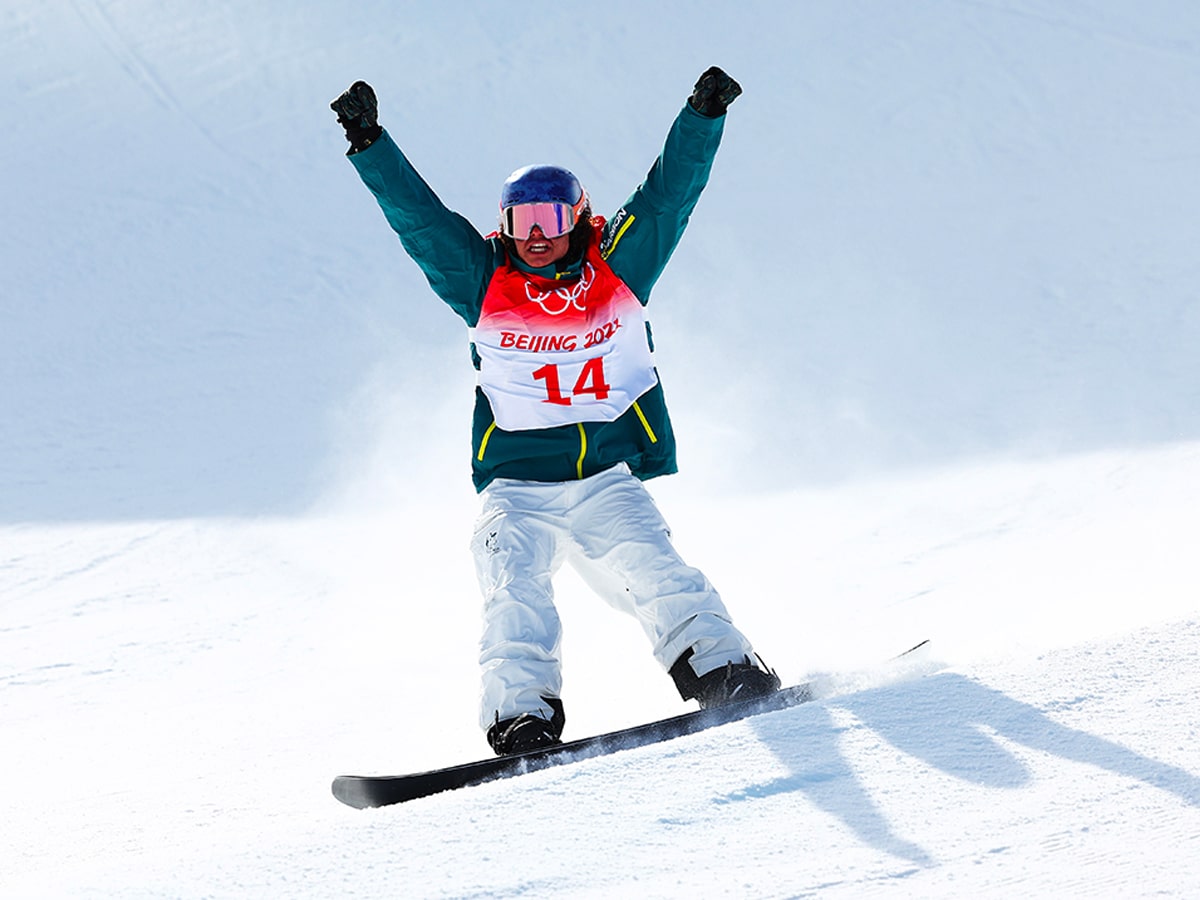 Valentino competed at the 2022 Olympic Games in China the following year. During the qualifiers, he secured the fifth spot with an impressive score of 85.75, comfortably advancing to the final round. Demonstrating remarkable consistency, Valentino delivered three powerful runs in the final event. He began with a strong score of 75.75, followed by consecutive scores of 79.75, ultimately finishing the competition in sixth place.
This outstanding performance marked Valentino as the first-ever Australian under 18 years of age to break into the top 10 at the Winter Olympics across all sports. As a 17-year-old in a foreign land, the stress would be enough to make most in that position crack, but it's safe to say Guseli is rock solid between the ears.
"If you're on TV and there's big expectations like at the Olympics, there can be big pressure. But another thing is remembering that pressure's a privilege. If there's pressure on you, it means that you're doing something great."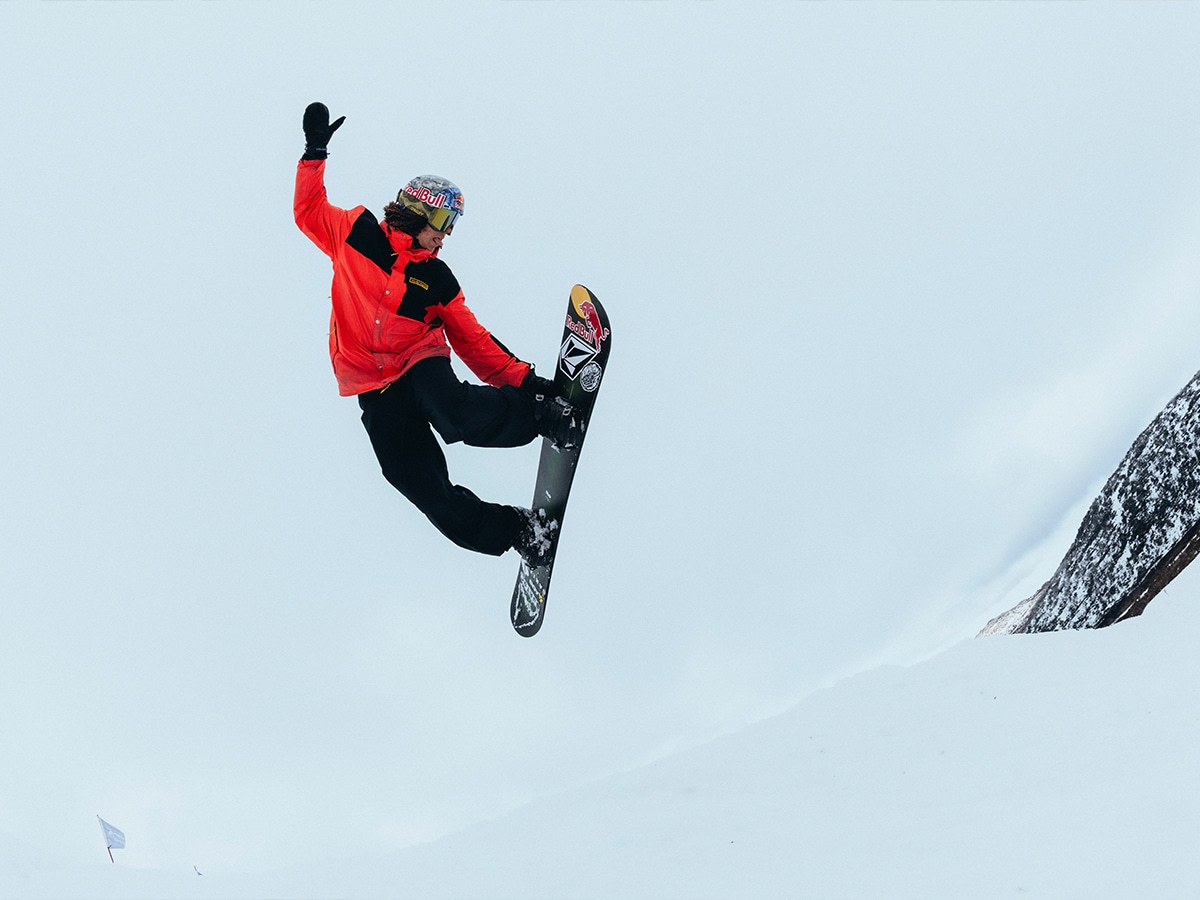 Guseli articulates his mental process for competition with unwavering clarity. There's an unmistakable aura surrounding him – a genuine authenticity that's inherent to his craft. And that realness might just come from how much he looks up to one of his heroes, ex-Navy Seal David Goggins. Amid discussions of drawing inspiration from snowboarding pioneers like Scotty James and Torah Bright, he drops in this bit about tuning in to Goggins' stuff, illuminating what he's all about and how he thinks.
"I just love his drive, his motivation, and his discipline," he adds, underlining the core values that resonate deeply with him.
Delving deeper into the wellspring of Goggins' inspiration, Guseli elaborates, "I think there are lots of times that you have to do things you don't want to do. For example, many snowboarders hate going to the gym because they don't feel it's beneficial. But even spending all day on the mountain, even when you're tired, you've got to push through that and work on stuff consistently to level up in the fastest way possible."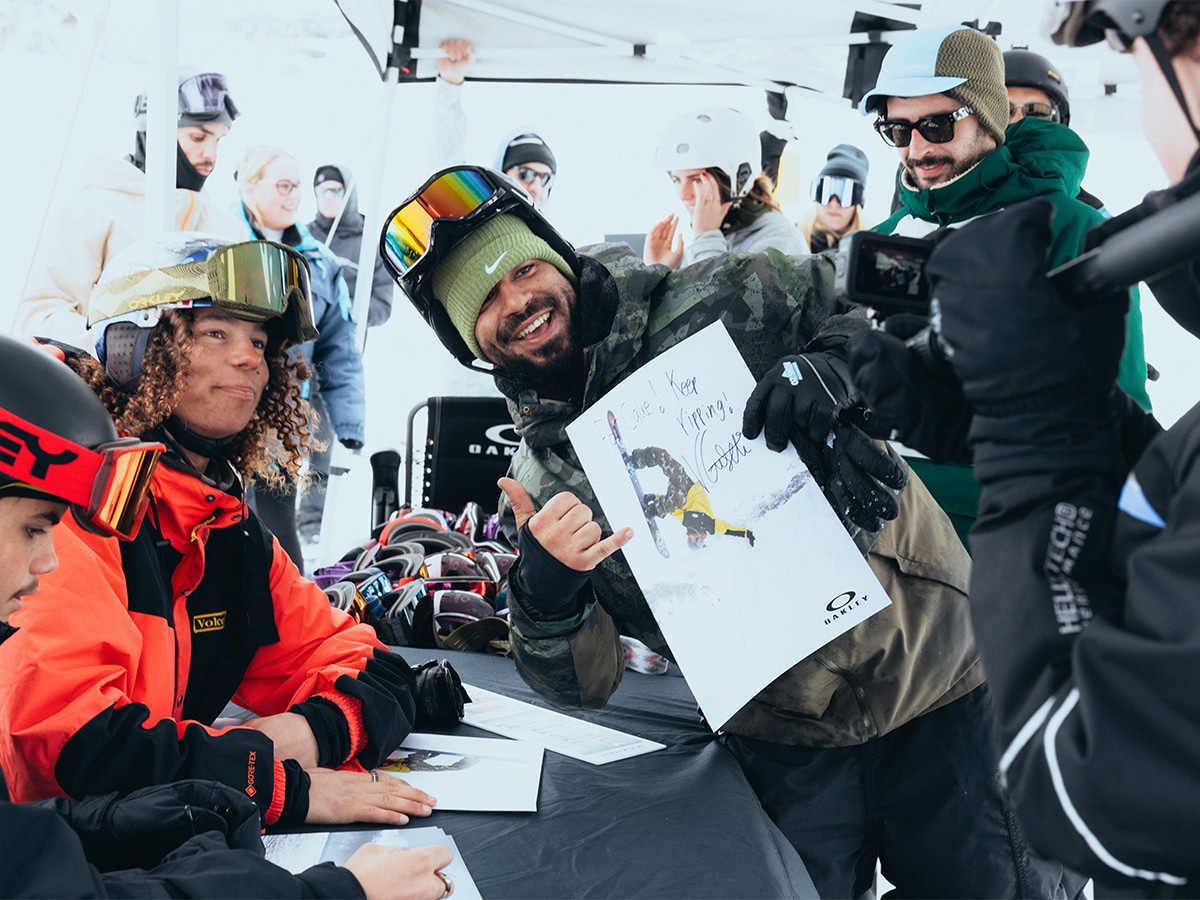 Threading his viewpoint on the topic, Guseli expounds, "And when you have those tough days to push through and understand that life challenges you and puts you in uncomfortable situations so you can grow. Those concepts really inspire me to be a better version of myself and a better snowboarder."
"I think red lights can often turn into green lights. There have been a lot of heartbreaks and situations where I gave it my all, and my all just wasn't good enough. And I think it's all about copping that on the chin, continuing to push forward and trying to use that as fuel."

Valentino Guseli on handling setbacks
While he subscribes to the ruthless discipline of guys like Goggins, there's an inherent perfectionism in Guseli that no motivational book or podcast can instil. A striking illustration of this lies in an incident I witnessed involving Guseli, who was autographing memorabilia for fans during Oakley's Community Day on the slopes of Perisher. While his fellow athletes hastily scrawled their signatures on various posters and gear, Valentino signed his name with a precision akin to preparing an exhibit for the Louvre. Notably, he even took back a poster from a fan after signing it, deeming it subpar and writing him up a new and improved version.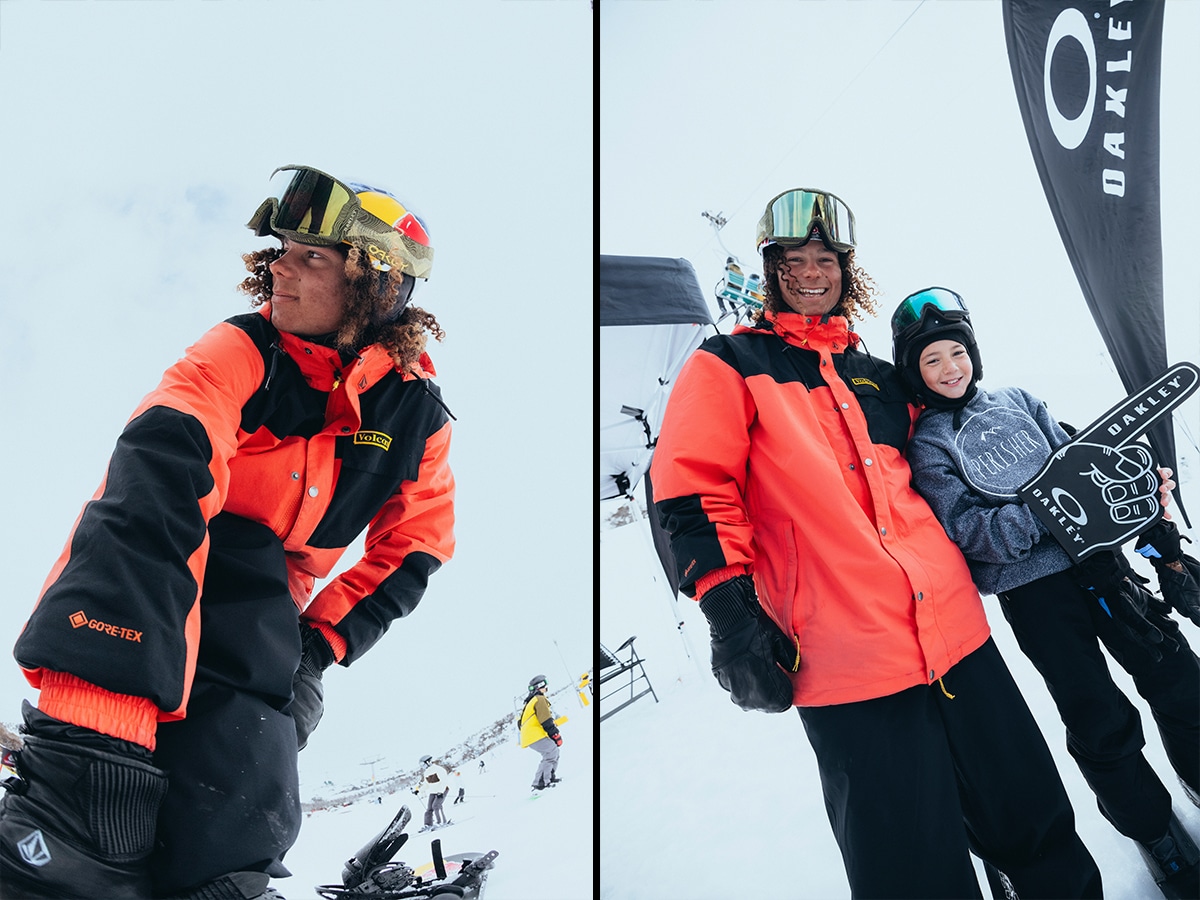 This meticulous attention to detail undoubtedly benefits his pursuits in snowboarding, as well as his discernment for equipment. His dedication to optimising his gear setup is evident—a trait I deeply appreciate, being someone who derives nearly as much satisfaction from snow gear and fashion as from the mountain's slopes. Curious about his preferred gear, I inquired about his favourite piece. Without hesitation, he proclaimed, "The Line Miners are the number one goggles ever."
Having personally experienced the frustration of subpar and foggy goggles on the snowy terrain, I found myself in agreement after finally sporting this particular pair. Intrigued by his conviction, I prompted him to elaborate on his choice. "They have great form and function, and all the prism lenses are amazing. The beautiful definition they offer is the best in the game. You can see so much more than without them. The technology in them is just next-level, and they look great."
Whether he's talking gear or career, this kid doesn't stutter.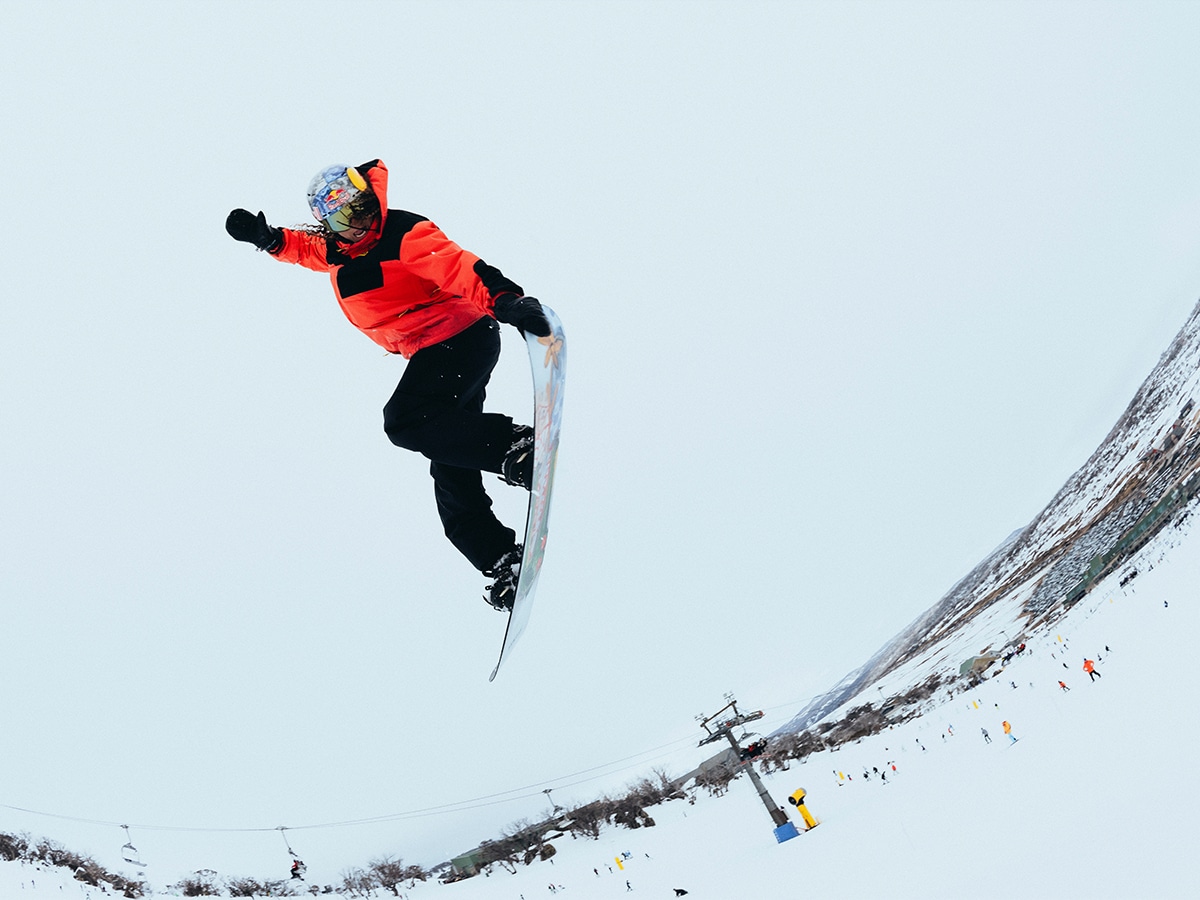 As I mentioned at the start, I was baffled by Guseli's mindset and maturity. But as our conversation ended, he laid out his mission statement which made everything clear: his journey is all about becoming the best athlete ever and inspiring everyone along the way.
"I want to be someone people remember, and I want to light up a passion for the sport that has given so much joy to me and those who came before me," he said with genuine enthusiasm. "If I can be a reason why others enjoy their lives more, give it their all, and reach for their own greatness, then then I'm stoked".
As you can see below, I'm super stoked. And I'll be reposting this article when Valentino has a medal around his neck at the 2026 Winter Olympic Games in Italy.
In the meantime, snag a pair of Val's beloved Oakley goggles and experience his vision both figuratively and literally.