Toyota LandCruiser 300 Series is Coming to Australia
It's been a long-time coming, but the iconic Toyota LandCruiser is coming back to Australia. In a global announcement, Toyota unveiled the new LandCruiser 300 Series, a 3.3-litre twin-turbo V6 diesel that builds on the brand's 70 years of four-wheel-drive manufacturing experience. Rugged, durable and littered with new technology, the new Toyota LandCruiser 300 Series is the 4WD Aussies have been calling for, but the wait is finally over. Toyota Australia vice president sales, marketing and franchise operations Sean Hanley confirmed that the new 4WD would be making its Australian debut later this year.
You'll also like:
First Emissions Free M Car Headlines BMW's Fully Electric Aussie Range
2021 Genesis G70 'Shooting Brake' is the Best Wagon You'll Never Get
Paul Walker's Iconic Supra from 'The Fast and the Furious' is Up For Auction
"In our quest to make LandCruiser tougher and more capable than ever, we have taken feedback from customers from around the world. This includes extensive input from Australian owners who have experience in some of the world's harshest environments," Hanley said. "The new LandCruiser range brings improved design and advanced new technologies that advance its performance in all conditions while enhancing its comfort, convenience and safety as a luxury vehicle."
Following the luxury SUV trend of the past few years, Toyota has approached the new LandCruiser 300 with a slightly different scope. The latest vehicle will cop a new Multi-Terrain Monitor that displays obstacles as viewed from the driver's viewpoint, alongside the adoption of a Multi Terrain Select function that "automatically judges the road surface and selects the best driving mode".
There is also a world-first on-board. Toyota has confirmed the 4WD will boast a new electronic Kinetic Dynamic Suspension System (e-KDSS), designed to improve off-road performance through a larger suspension stroke. The iconic auto manufacturer claims this is achieved by effectively disabling the front and rear stabiliser bars. But despite the technology on board, the classic LandCruiser DNA still reigns supreme.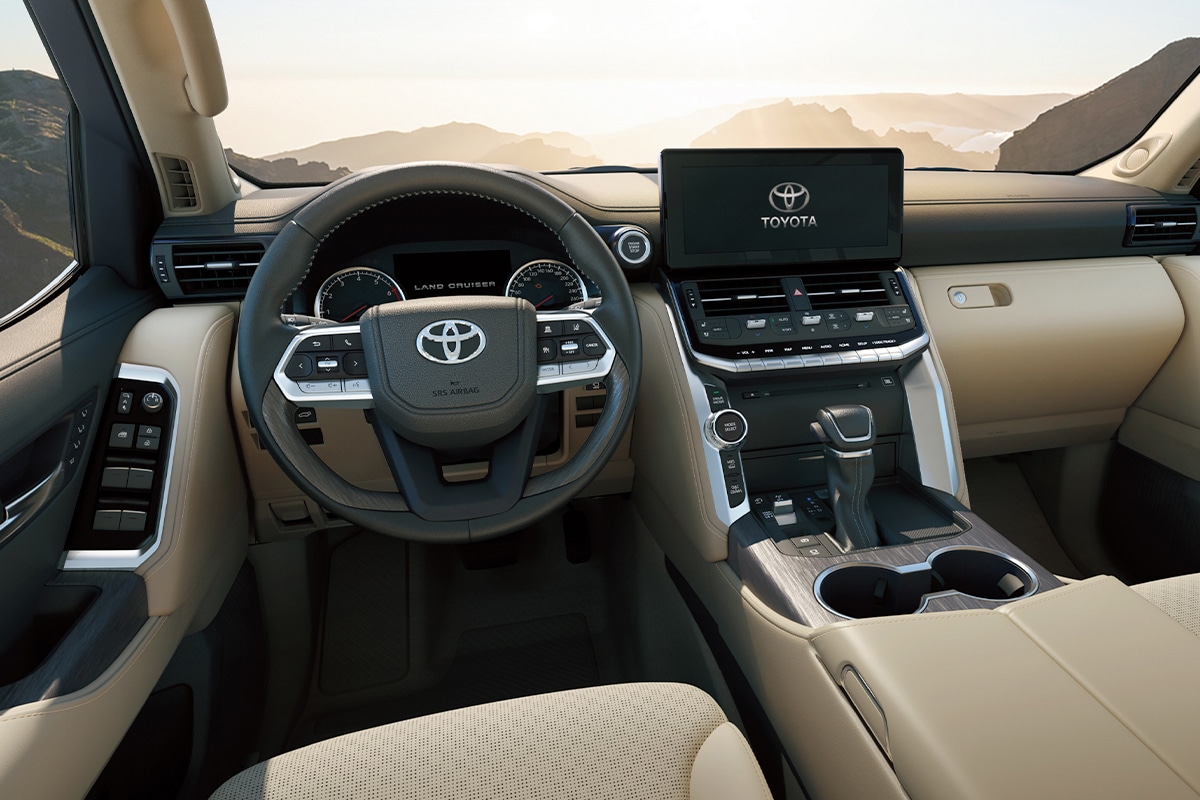 Under the hood, the car cops the newly developed 3.3-litre twin-turbo V6 diesel engine, which Toyota claims has V8-beating performance and flexibility. Coupled with that, drivers can expect lifting power output to 227kW, a 13 per cent uptick on previous generations, along with torque to 700Nm. The bigger engine will apparently not lead to bigger problems, however. Toyota revealed it had put significant effort in lowering fuel consumption and emissions, through the use of 10-speed Direct Shift automatic transmission and a kerb weight reduction across the range of more than 100kg.
In terms of driving, the 2022 Toyota LandCruiser 300 Series features a dynamic TNGA-F platform while protecting its off-road core by maintaining a frame structure. And as a good 4WD should, the Toyota's towing capacity remains at a hefty 3.5 tonnes.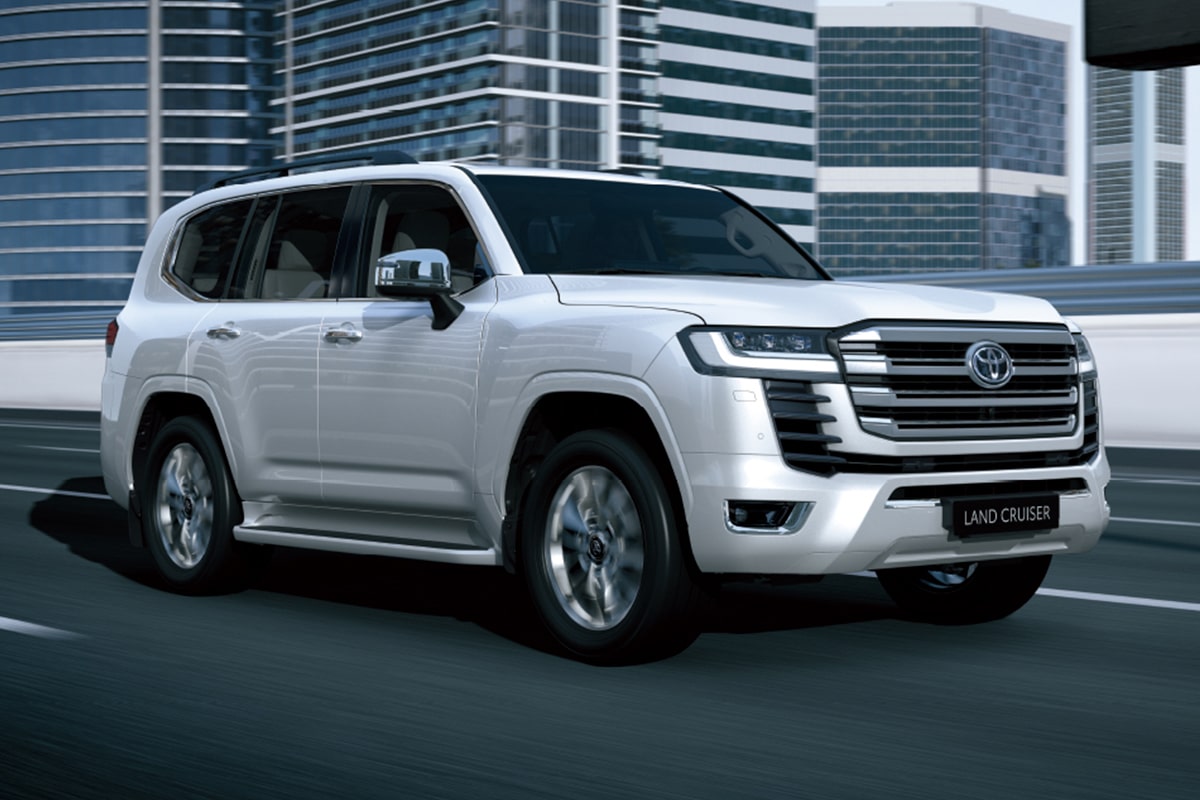 The good news is, the new Toyota LandCruiser 300 Series will arrive in Australia later this year. Hanley confirmed that the new 4WD is slated to hit Australian showrooms in the final quarter of this year, finally making good on a long-held demand.
"Incredibly reliable and capable, LandCruiser enabled Toyota to establish its foothold in the world automotive market, evolving from a basic 4WD utility into an upmarket SUV," Hanley said. "It is an indispensable tool that supports our customers' lives and livelihoods by enabling them to travel almost anywhere – and return – in safety and comfort.
The 2022 Toyota LandCruiser 300 Series will hit Australian dealers later this year. No official pricing has been announced yet, however, the brand did reveal some clips of the 4WD in action. Check out the videos from the global reveal below.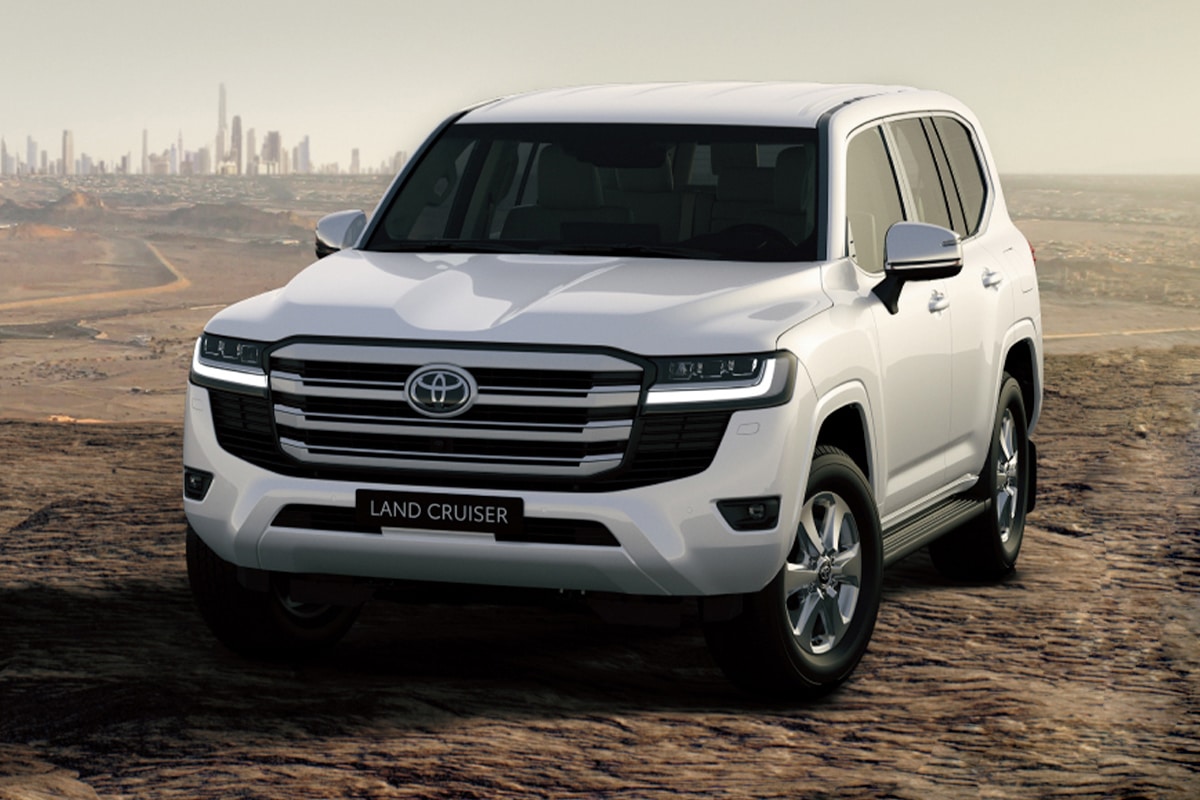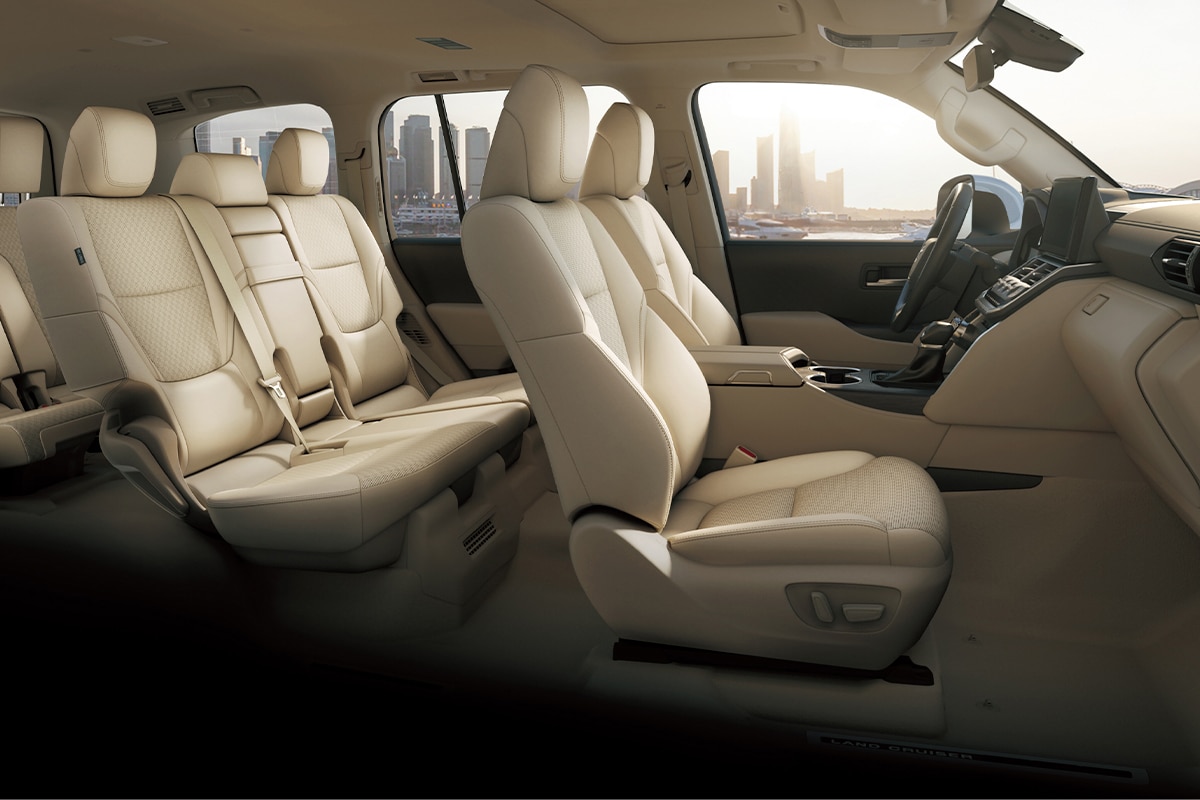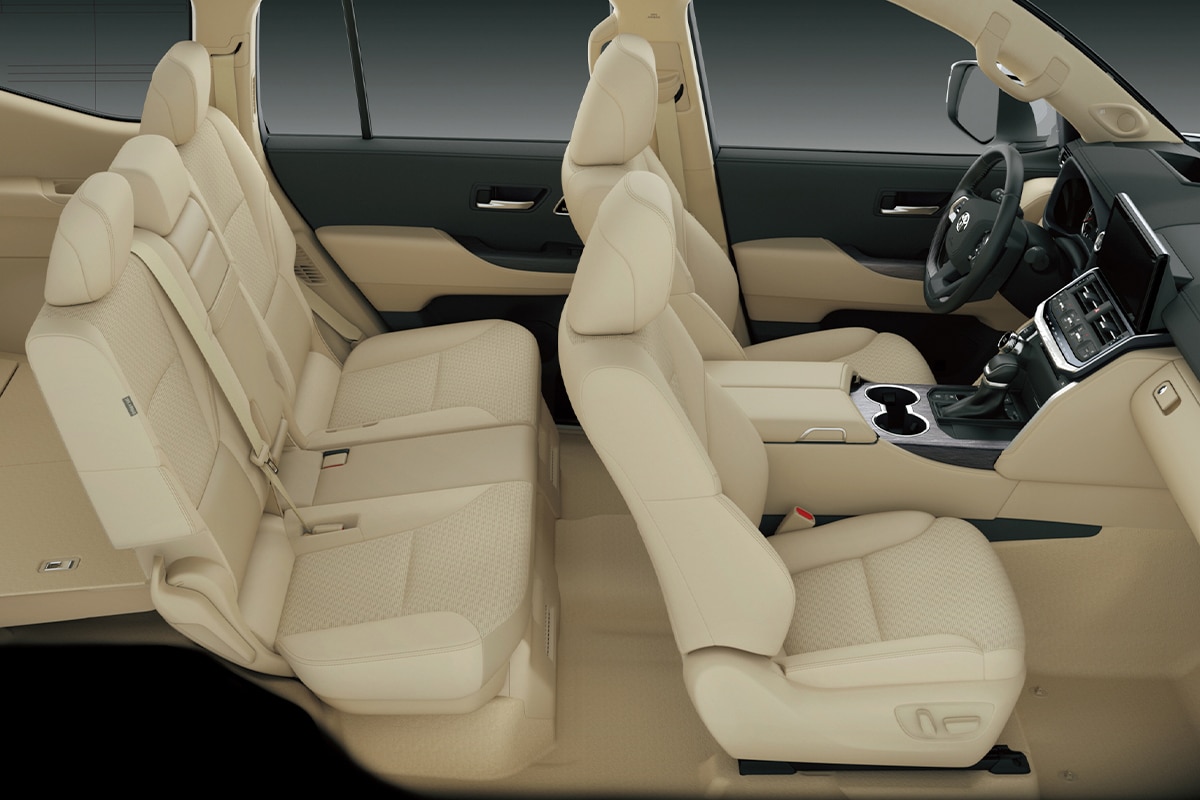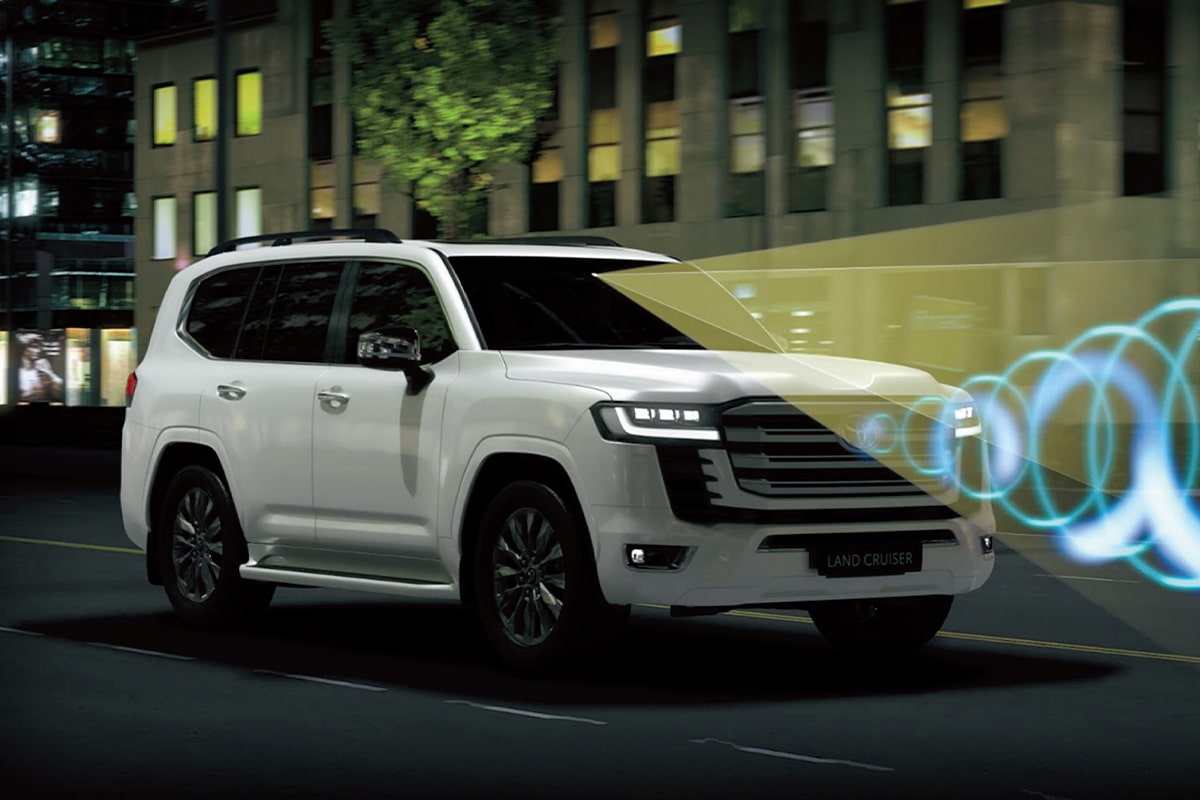 You'll also like:
First Emissions Free M Car Headlines BMW's Fully Electric Aussie Range
2021 Genesis G70 'Shooting Brake' is the Best Wagon You'll Never Get
Paul Walker's Iconic Supra from 'The Fast and the Furious' is Up For Auction