Ferrari SP-8 Revealed: Stunning One-Off Roadster Based on the F8 Spider
Italian supercar marque Ferrari is no stranger to one-offs, having essentially invented a genre of exclusive vehicles built solely to cater for the needs of its top-tier clients, but the Ferrari SP-8 is something else. The automaker's latest creation is a tastefully designed roadster based on the already gorgeous F8 Spider, replete with a historic powertrain that bears a familiar growl.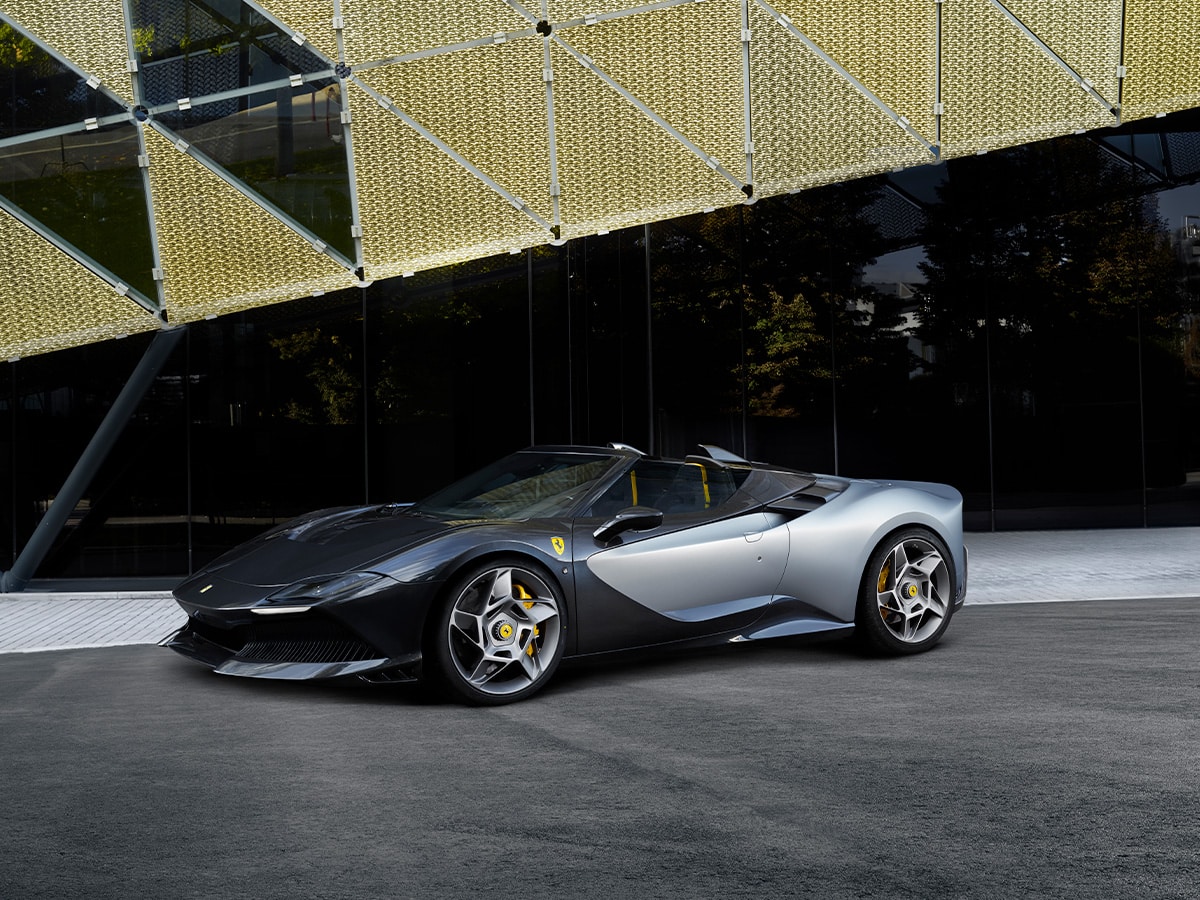 Unveiled as part of Ferrari's Special Projects programme and designed by the Flavio Manzoni-headed Ferrari Styling Centre, the new Ferrari SP-8 is a mid-rear-engined V8 roadster that borrows the chassis and engine of the F8. Outside of those two components, the lineage is visually thin, however, underneath the hood, it's a decidedly different story. The name pays homage to the 3.9-litre V8 twin-turbo engine that powers the slick new number, while the number 8, considered extremely lucky in Chinese culture, has been added for the Taiwan-based owner.
The SP-8 has been extensively reworked and essentially features no roof at all – a feat that required enhanced aerodynamics plus wind tunnel testing and track testing to fine-tune. In terms of styling, the unpainted carbon-fibre front which wraps around the tail has a two-tone effect plus the matte black side intakes further add to the dual-tone theme.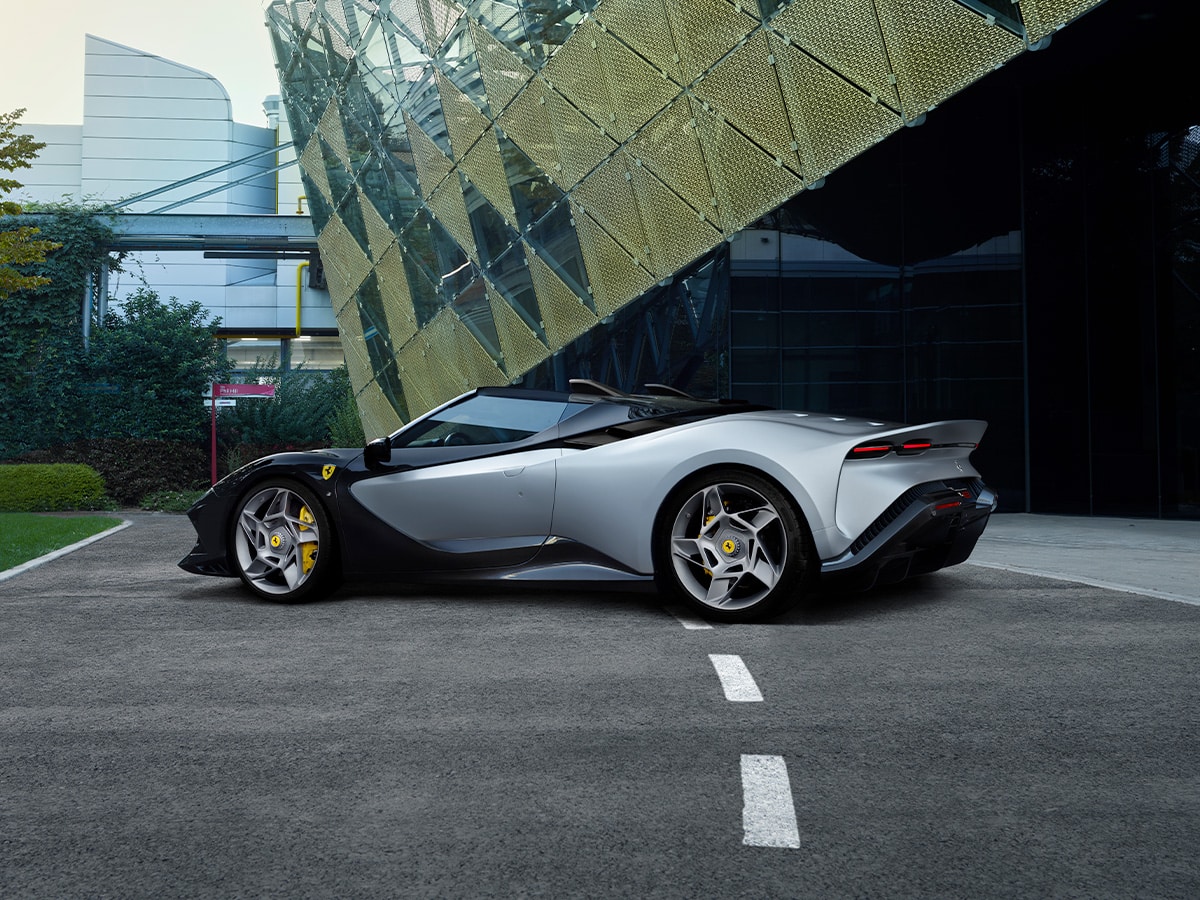 Compared to the Tributo Spider, the slimmer headlamps have been reworked and the larger grille is now made from a single, 3D-printed mould. The rear styling is arguably even more appealing with no need to stow a roof enabling designers to have a free reign in terms of the proportions while the rear lights are pinched from a Roma. Keen-eyed Ferrari enthusiasts will note that these directional five-spoke wheels are a nod to the classic rims used on the legendary F40 prototypes. 
Even the interior isn't spared and Ferrari has updated the cabin to bring it up to its current design trends including the central console now having the F1 gearbox commands that have featured in the Ferrari range since the debut of the SF90 Stradale.
Elsewhere, seats featuring details in laser-etched Navy Blue Alcantara come with gradient effect cloth, and carpets in a specific twill fabric with an iridescent effect. With these creations, everything is one-off and that also includes the Blu Scuro Stellato colour used to link the two bodywork sections.
What hasn't been tinkered with is that glorious V8 powertrain which pumps put more than 700 rampant Italian ponnies. We think the SP-8 is a gorgeous design sprinkled with anecdotes from iconic Ferraris of the past whilst simultaneously rejecting the very essence of retro.
---
Featured Video from Man of Many