Post Malone's Insanely Rare Bugatti Chiron is Up For Grabs
Take one look at Post Malone's car collection, and you'll see why everyone's saying Congratulations. Even for a musical sensation, the 26-year-old boasts an impressive list, including cars like the 1992 Ford Explorer, 1968 Chevrolet C-10, Rolls Royce Phantom, Hennessy Velociraptor, 1966 Lincoln Continental, and Lamborghini Aventador SV. Making new space in the garage, Malone recently put one of his more well-known purchases on the market, the 2019 Bugatti Chiron. With all the custom features a rapper could dream of, the new owner better prepare to break the flex-o-metre.
You'll also love:
This 'Barn Burner' Carrera GT Owned by Jerry Seinfeld is Up for Auction
Inside the $200 Million Private Jet Kim Kardashian Just Bought
Insane 6-Wheeled 'Hemi-Hellcat' Jeep Sells for $300,000…on eBay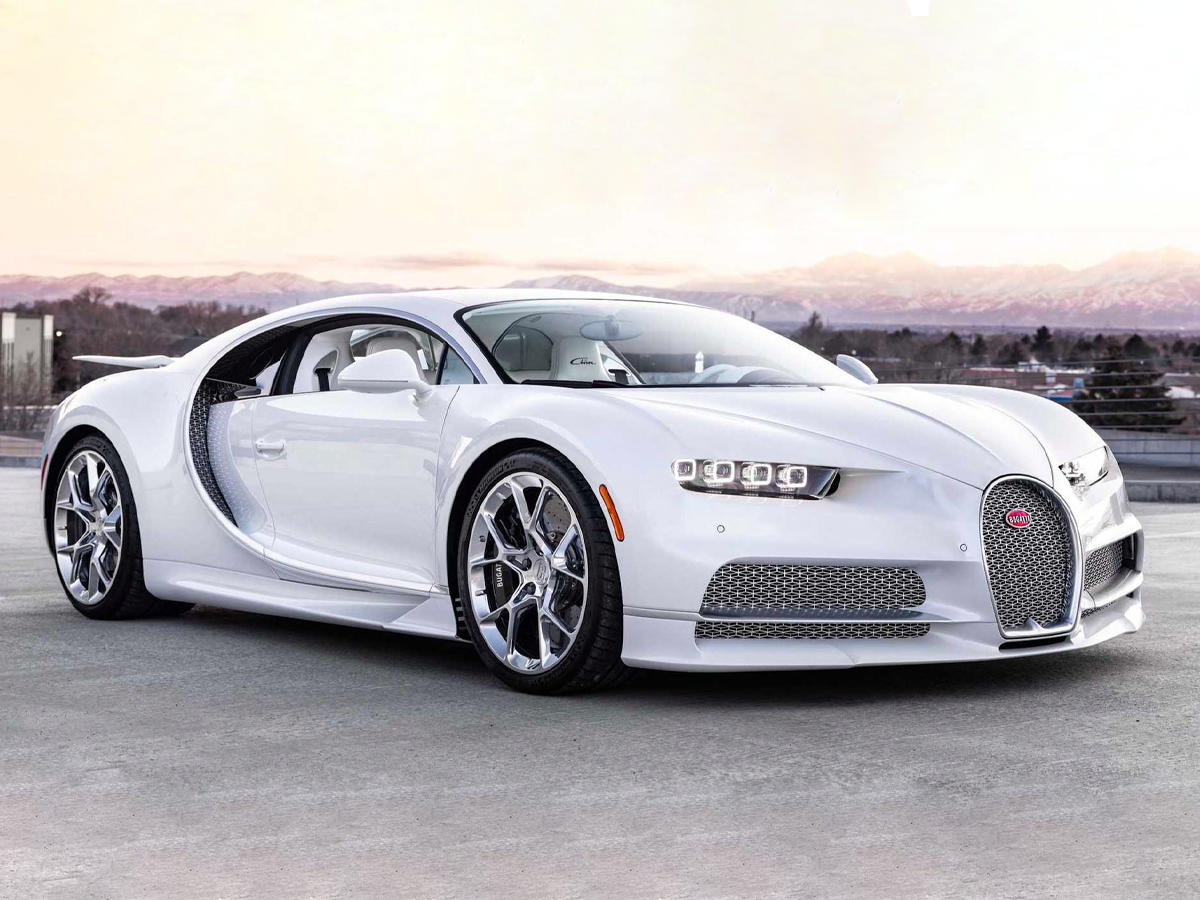 As the kids would say, this Bugatti has been iced out, dripping with extras. A standard Chiron will usually go for USD$3.3 million but Post Malone threw in an additional USD$150,000 to craft an incredibly rare one-of-one spec, including;
Bugatti 'Caractere' wheels- $64,000 USD.
Black brake calipers – $6,400 USD.
Silver mesh on the front and rear grille $38,200 USD.
Comfort seats – $32,000 USD.
Aluminium interior inlays – $10,900 USD.
The rare paint option titled "Chiron dons a Glacier" has been paired with an all-white leather interior. Continuing the light theme, the exhausts are presented with a silver-toned finishing, matching badges, and chrome silver inlays around the door and window frames.
Reaching 60 MPH in 2.5 seconds,  the Chiron packs a quad-turbocharged 8.0-litre W16 engine that pumps out 1479 horsepower and 1180 lb-ft of torque. If you're a prospective buyer and worried about the young rapper having thrashed the French Hypercar, don't be. Surprisingly, it's only been driven 586 miles, making it practically brand new.
A price tag for the 2019 Bugatti Chiron has yet to be listed online. To learn more, head to the DuPont Registry website.
You'll also love:
This 'Barn Burner' Carrera GT Owned by Jerry Seinfeld is Up for Auction
Inside the $200 Million Private Jet Kim Kardashian Just Bought
Insane 6-Wheeled 'Hemi-Hellcat' Jeep Sells for $300,000…on eBay