17 Best Tech Products of CES 2022
The new year has dawned, bringing with it the promise of better days and a host of future-leading technology, courtesy of the world's biggest and most extra consumer fair, CES 2022. After the all-digital affair of 2021, the annual Consumer Electronics Show has jumped back into the public eye in a big, bold way. From the latest in electric vehicles and eVTOL additions to the newest innovations in smartphone, laptop, display and television technology, the event delivers the very best from the biggest names in the business. Here is everything we've seen, heard and marvelled at from CES 2022 so far.
What are the Best Products at CES 2022?
These are our favourite releases we've seen so far, with updates to come as the show continues.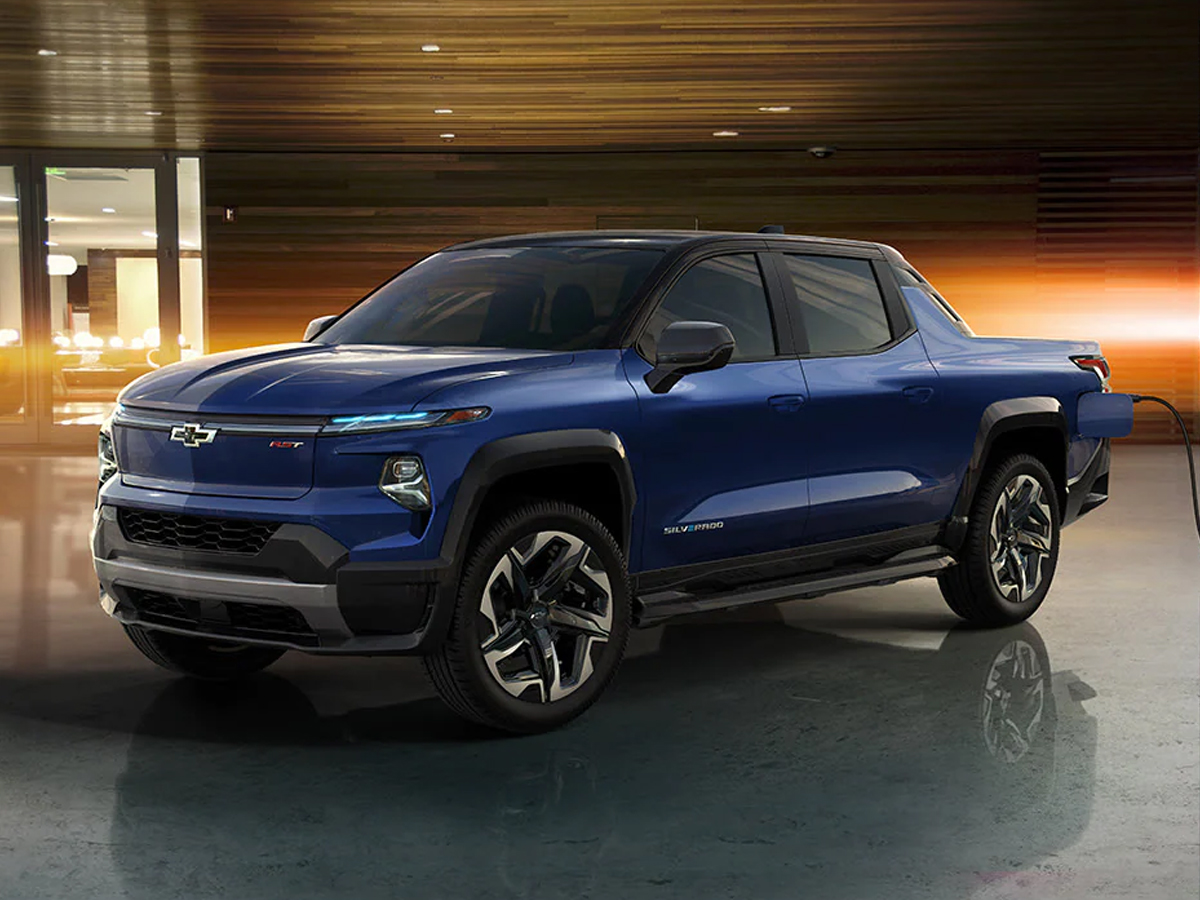 Chevrolet Silverado EV
When Ford made the F-150 electric, the world's truck manufacturers took note. Now, more than a year on, the electric Chevy Silverado has arrived. Similar to the GMC Hummer EV, the Silverado EV utilises a bespoke electric vehicle platform and is able to go more than 400 miles on a single charge. While we don't know a whole lot about the new EV, there is a giant moonroof and a monster infotainment screen on-board, taking the Silverado into the modern age.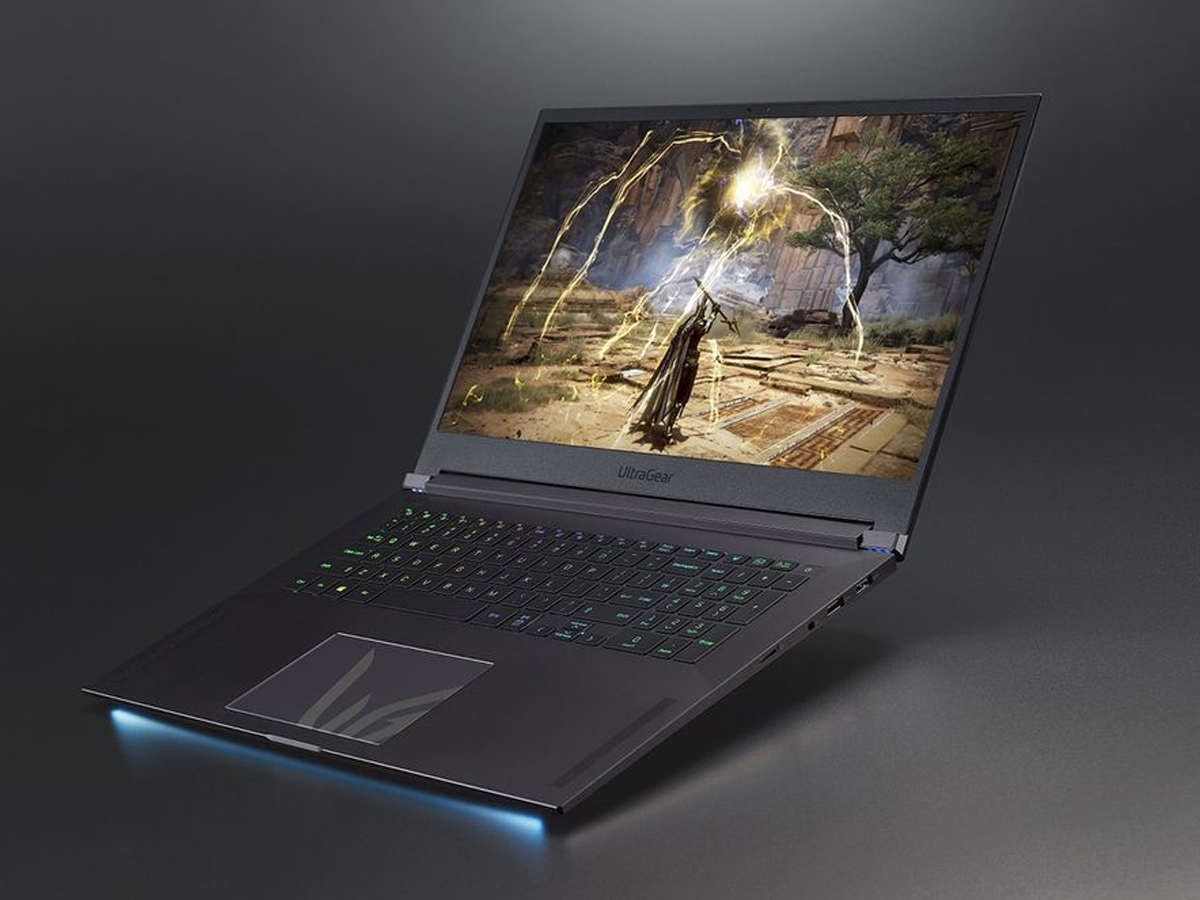 LG UltraGear 17G90Q
While not exactly new (LG released information on this one back in December), the LG UltraGear 17G90Q is worthy of note. The brand's first-ever gaming laptop, the 17 inches release is wrapped in grey aluminium and is powered by an 11th-generation Intel Tiger Lake H CPU and an NVIDIA RTX 3080 Max-Q graphics card. Specs-wise, LG didn't disappoint either, with the chip able to dish out detailed visuals to its 300Hz 1080p IPS display. The UltraGear 17G90Q also comes with 1TB storage and 32GB of RAM, and WiFi-6E support.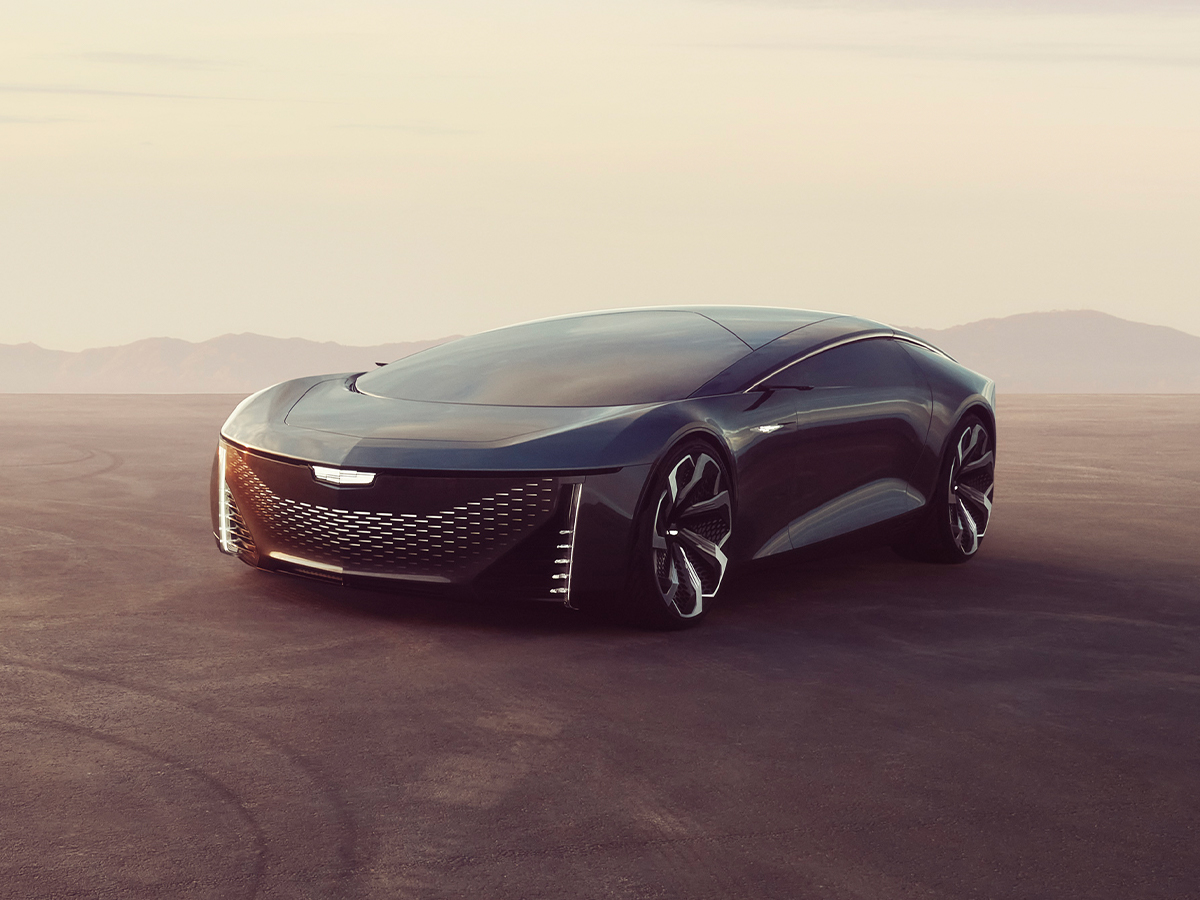 Cadillac InnerSpace Concept
Kicking off the Cadillac's CES releases for this year was the awe-inspiring InnerSpace Concept. A two-seater, fully autonomous EV, the project "allows two passengers to focus on their journey and not driving", but how so? From the low-slung roofline that raises to let you climb in to the enormous curved LED display that wraps across the entire front of the car, InnerSpace is more space shuttle than EV.
Dell XPS 13
Building on the pillars of modern stylish XPS models put forward previously, Dell unveiled the most powerful XPS 13 Plus yet. Stripping back all the unnecessary gadgets, the new laptop showcases a new simplified design starting with the best-in-class edge to edge display that brings video, multimedia, photos, and editing software to life. Moving down the interior, a sleek keyboard, function row (not touch screen, thankfully), touchpad, and comfortable palm rest. There is also a seamless glass trackpad finishes off the interior beautifully.
---
Featured Video from Man of Many
---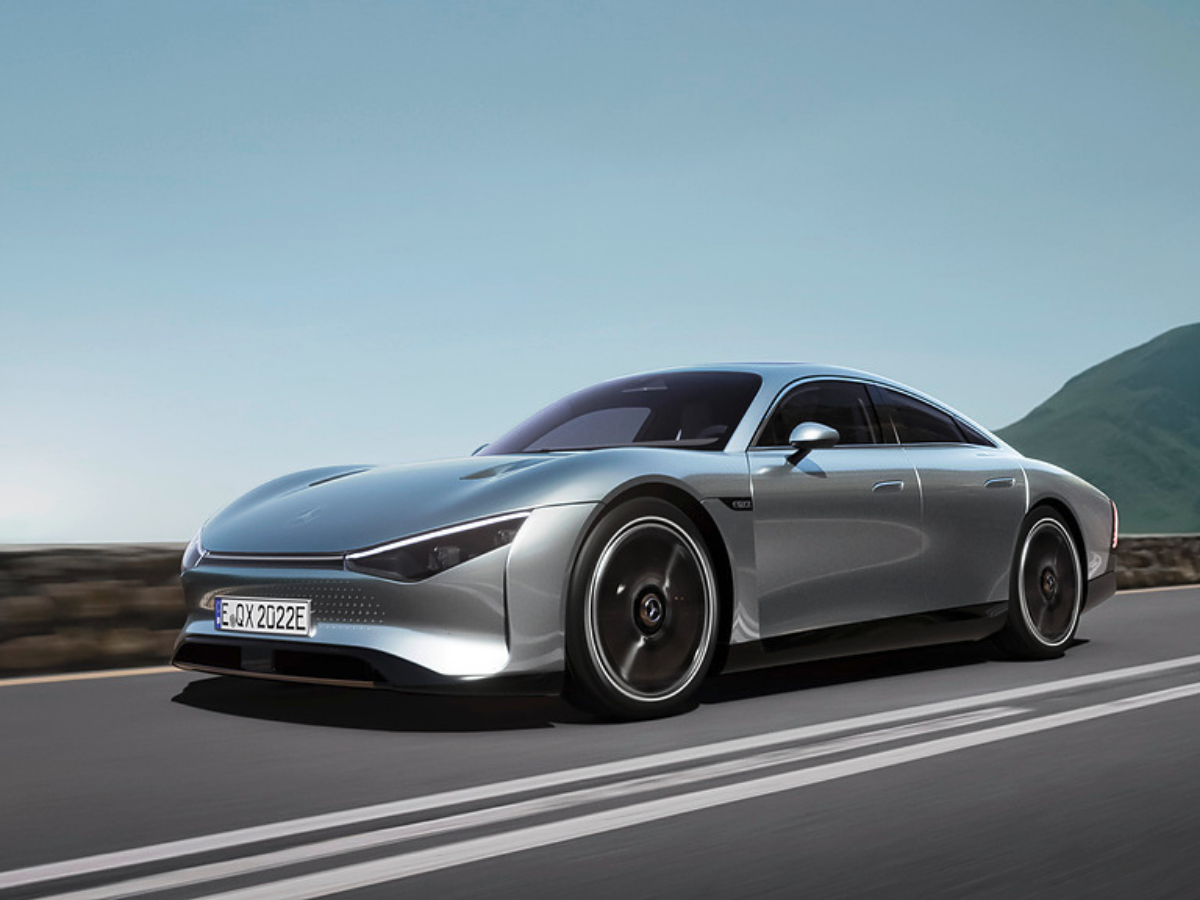 Mercedes EQXX Concept EV
Possibly the coolest new vehicle announced at CES 2022, the Mercedes EQXX Concept EV is sleek, swooping and uncharacteristically slow, but who cares? Internal digital simulations in real-life traffic conditions showcase this vehicles ability to exceed 1,000 kilometres on a single charge with an energy consumption of less than 10 kWh per 100 kilometres (efficiency of more than 6 miles per kWh). To put that in perspective a Tesla Model 3 Long Range currently manages just 16 kWh per 100 km. Your move Elon.
Samsung 110-Inch Micro-LED TV
Equipped with 25 million micrometre-sized LEDs, Samsung's monster new TV is seriously high tech, and you pay for it. With the 110-inch model retailing for around USD$150,000, the new releases aren't exactly cheap, however, Samsung is claiming the new TVs will produce the best light and colour, ever seen on the brand's screens. Each 2022 model supports 20-bit greyscale that improves brightness and colour levels, delivering a high-quality HDR experience. The company claims the sets express 100% of DCI and Adobe RGB colour gamut, resulting in the most lifelike colours to date.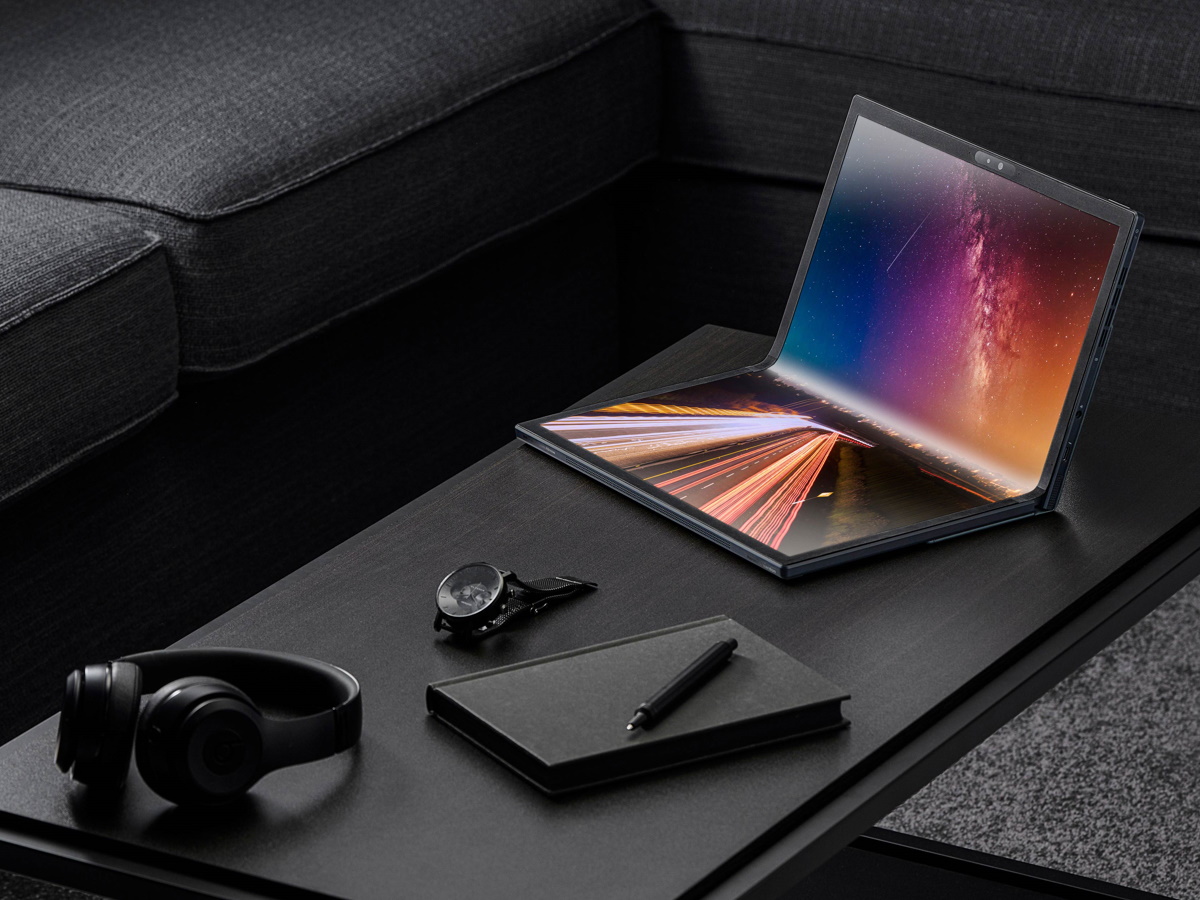 ASUS Zenbook 17
For CES 2022, the ASUS event was named 'Incredible Unfolds' for what are now very apparent reasons. Its latest generation Zenbook is the world's first 17.3-inch foldable OLED laptop. The touchscreen folds at the middle to create two seamless 12.5-inch displays. You can use a virtual keyboard or pair this with the accompanying ErgoSense Bluetooth keyboard, and then you have the versatility of a laptop, tablet and portable desktop all-in-one.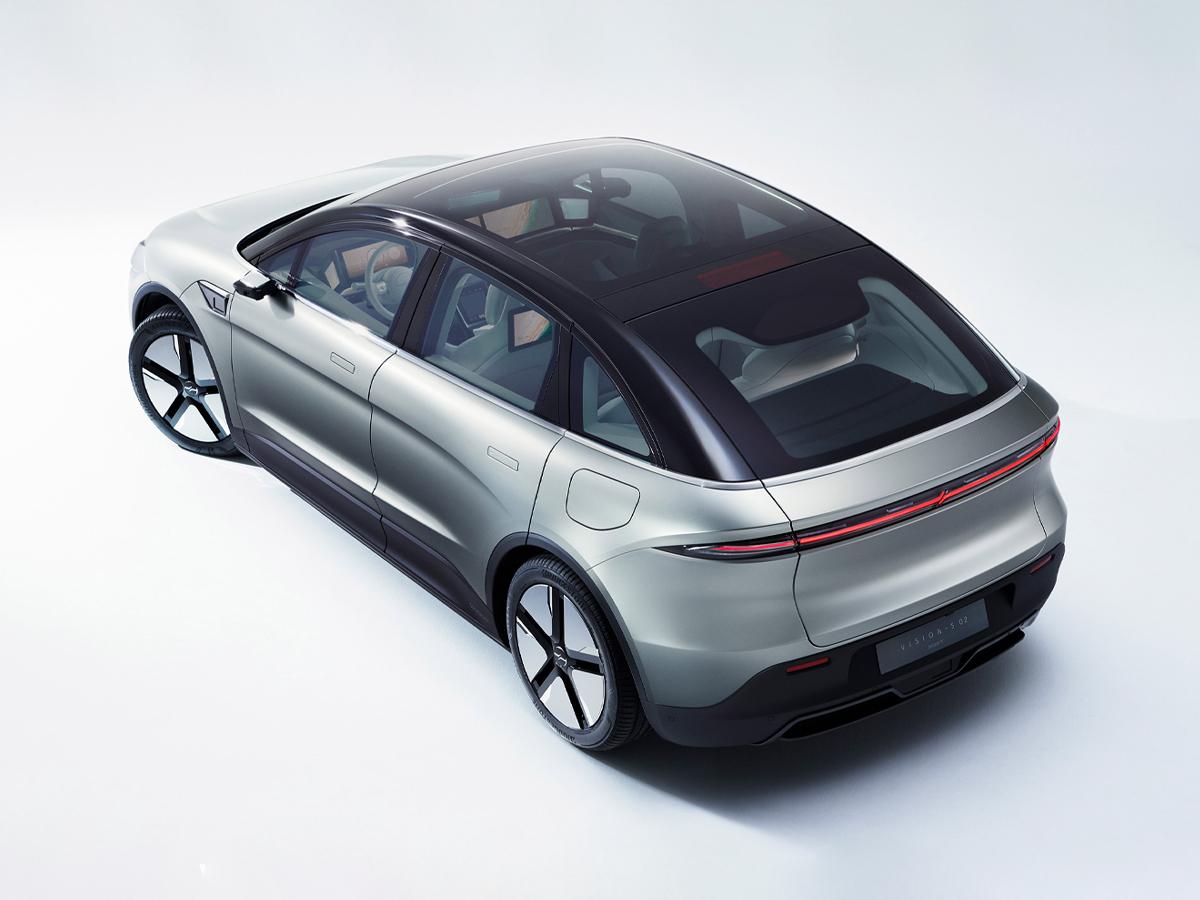 Sony Vision-S 02 Electric SUV
Another incredibly futuristic-looking vehicle, the Vision-S 02 Electric SUV is definitely still a concept, but development is ramping up. Powered by a dual electric set-up, with each motor capable of producing around 200 kilowatts, or about 268 horsepower, the new SUV definitely has a niche. It also comes equipped with 40 sensors inside and outside, along with 5G connectivity throughout and a host of entertainment options regardless of seat placement.
Image: LG
LG 97-inch OLED TV
Widely regarded as the best TVs in the business, LG generally uses CES to unload its next-gen entertainment releases and this year was no exception. In addition to the diverse selection of screen sizes, LG also unveiled the world's first 97-inch OLED model. Best of all, the new release comes complete with Introducing the 9 Gen 5 processor, leveraging deep learning to enhance upscaling performance. As a result, onscreen images cop a three-dimensional quality that makes the foreground and background elements distinct from one another. With the new processor, you'll also receive more lifelike audio and built-in speakers that produce virtual 7.1.2 surround sound.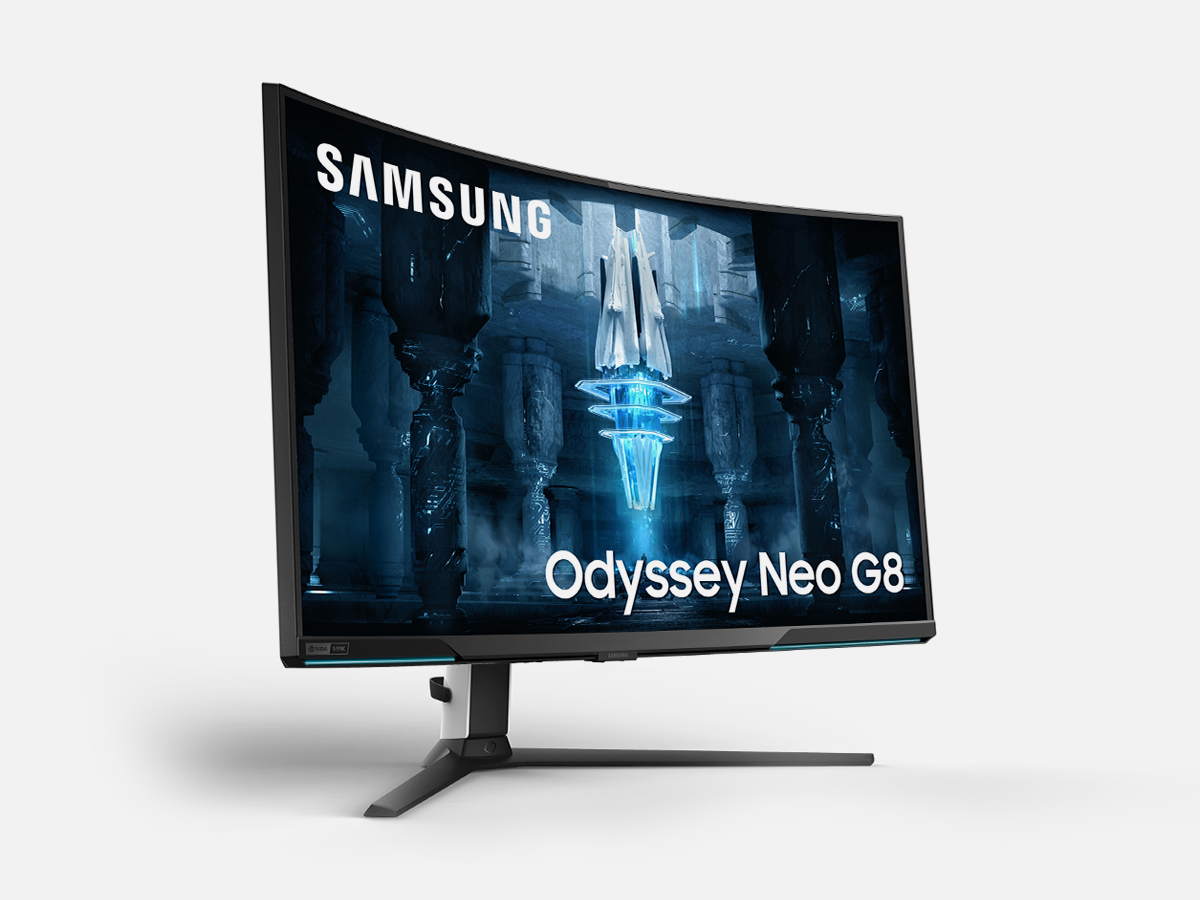 Samsung Odyssey Neo G8 Monitor
Gaming hasn't always been at the top of Samsung's mind, but for CES 2022, the tech giant is really leaning into the industry. The brand unveiled the new Odyssey Neo G8 Monitor, the latest variation of its curved screen gaming release. According to the brand, the new monitor is the 'world's first monitor to feature a 4K (3,840 x 2,160) 1000R curved screen with 240Hz refresh rate and 1ms response time (GtG)'. In terms of specs, the Samsung Odyssey Neo G8 cops Quantum Mini LEDs, Quantum HDR 2000 with a 2,000nit peak brightness and a million-to-one static contrast ratio for improved picture quality.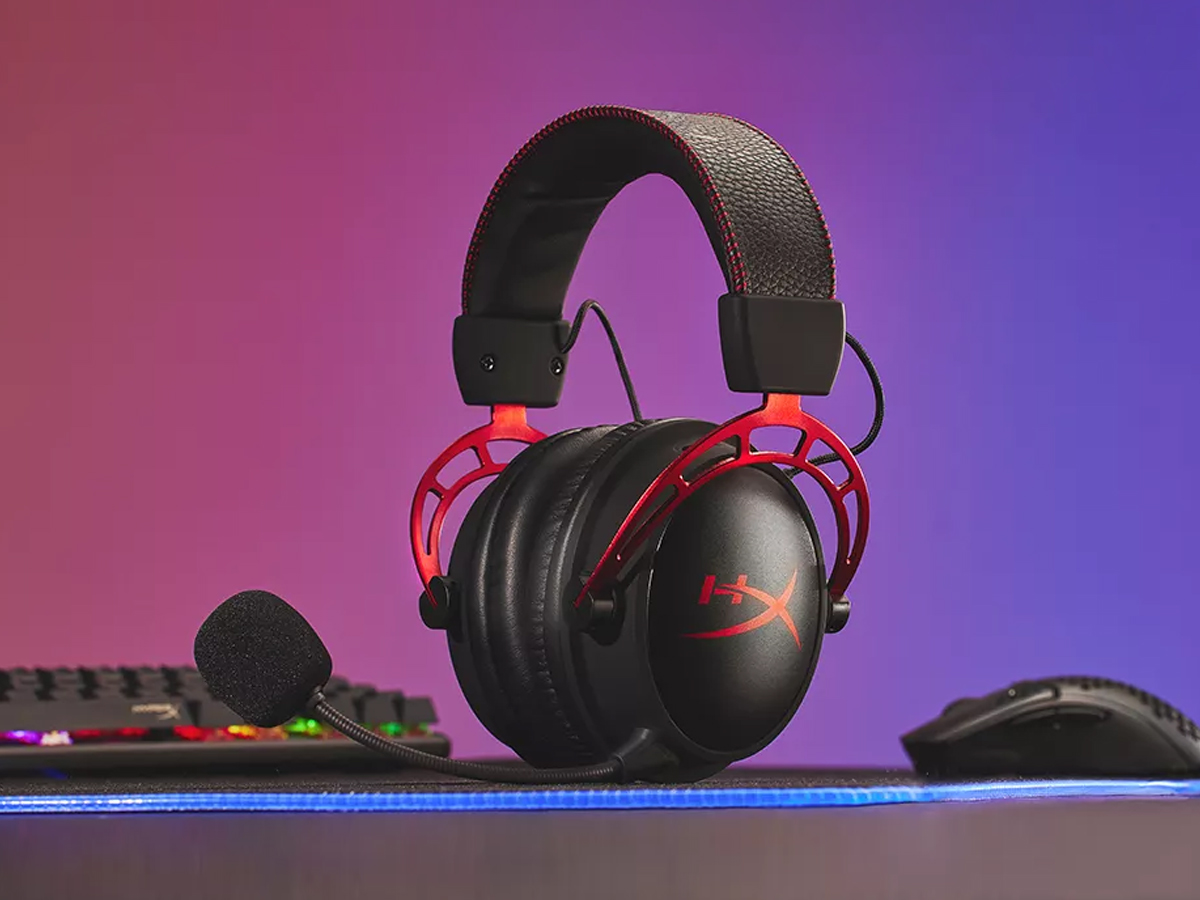 HyperX Cloud Alpha Wireless Gaming Headset
With 300 hours of battery life, the new HyperX Cloud Alpha Wireless "offers the longest-lasting battery in a wireless gaming headset". Following a similar architecture to its corded counterpart, the new headset takes advantage of the brand's Dual Chamber Technology. Inside, you'll find HyperX's 50mm drivers, which offer a slimmer and lighter design than others on the market, while maintaining a certain level of performance demanded by users. Completing the package is a USB dongle, which allows the device to connect wirelessly to your device.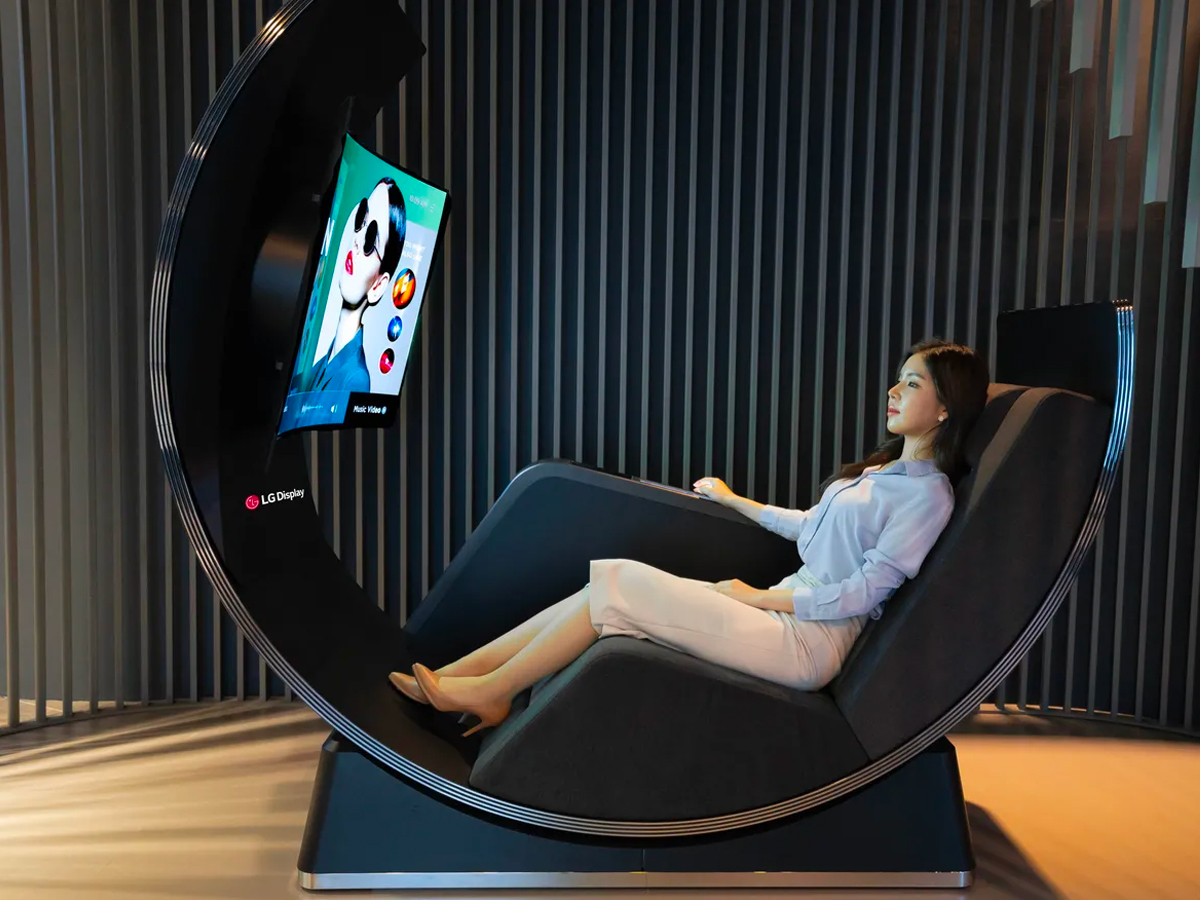 LG Media Chair
Famed for its incredible television and display technology, LG took things to a new level at CES 2022 with the Media Chair. Designed to show off the remarkable versatility of flexible OLED screens, the recliner features a futuristic bendable and rollable 55-inch OLED TV display that can be orientated horizontal or vertical at the touch of a button. Best of all, the screen features a curvature radius of 1,500R, which LG claims is the optimal angle for user visibility and comes with the company's built-in sound technology Cinematic Sound OLED (CSO), which enables the display to vibrate, creating its own sound without the need for external speakers.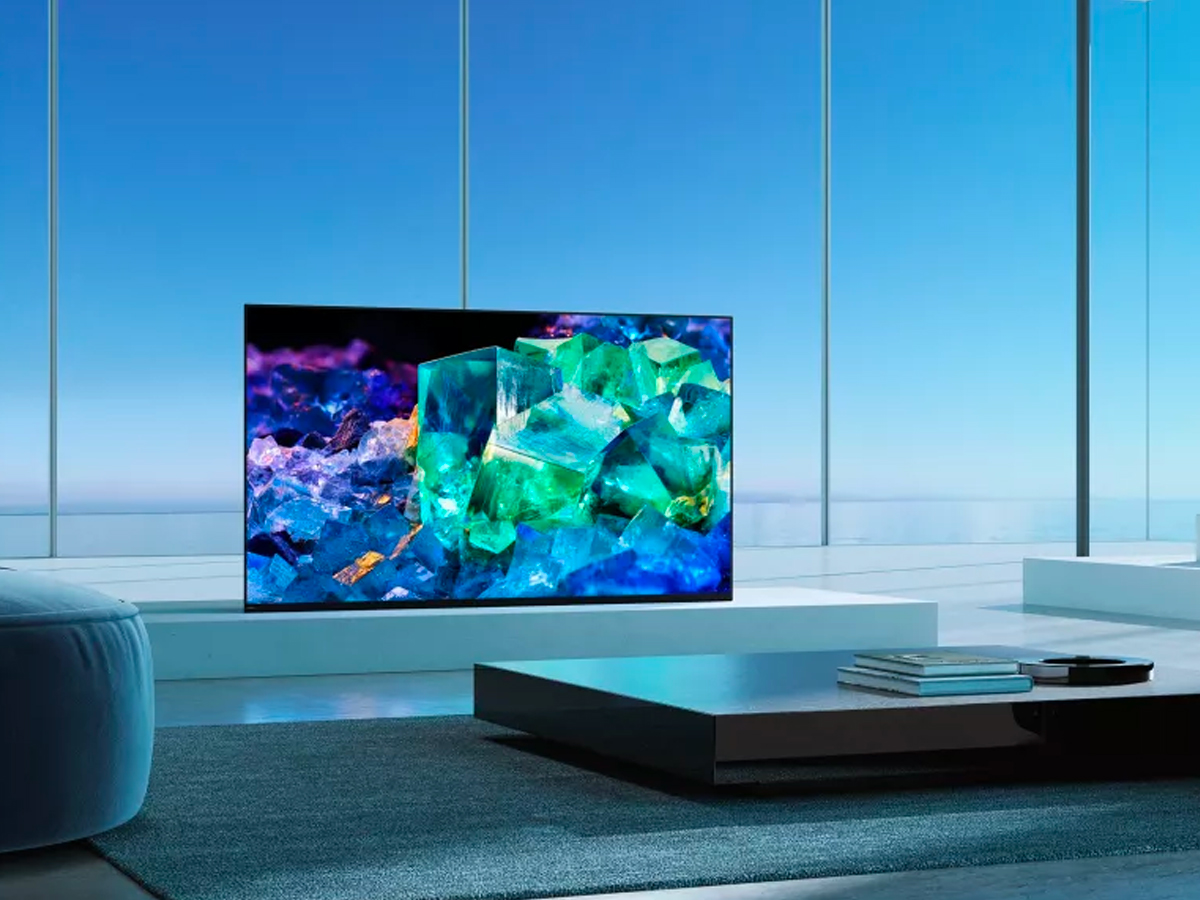 Sony MASTER Series Z9K
Marking a first foray into the world of Mini-LED technology for Sony, the new MASTER Series Z9K is an 8K TV that features an 'XR Backlight Master Drive'. The brand claims this addition will control local dimming, and considering Sony' TVs have always had the wood over competitors in the contrast stakes, it appears the brand may be doubling-down on its biggest benefit. The new MASTER Series Z9K will be available in 75-inch or 85-inch models, so if you've got a spare wall or two available, this might be just the thing you are looking for.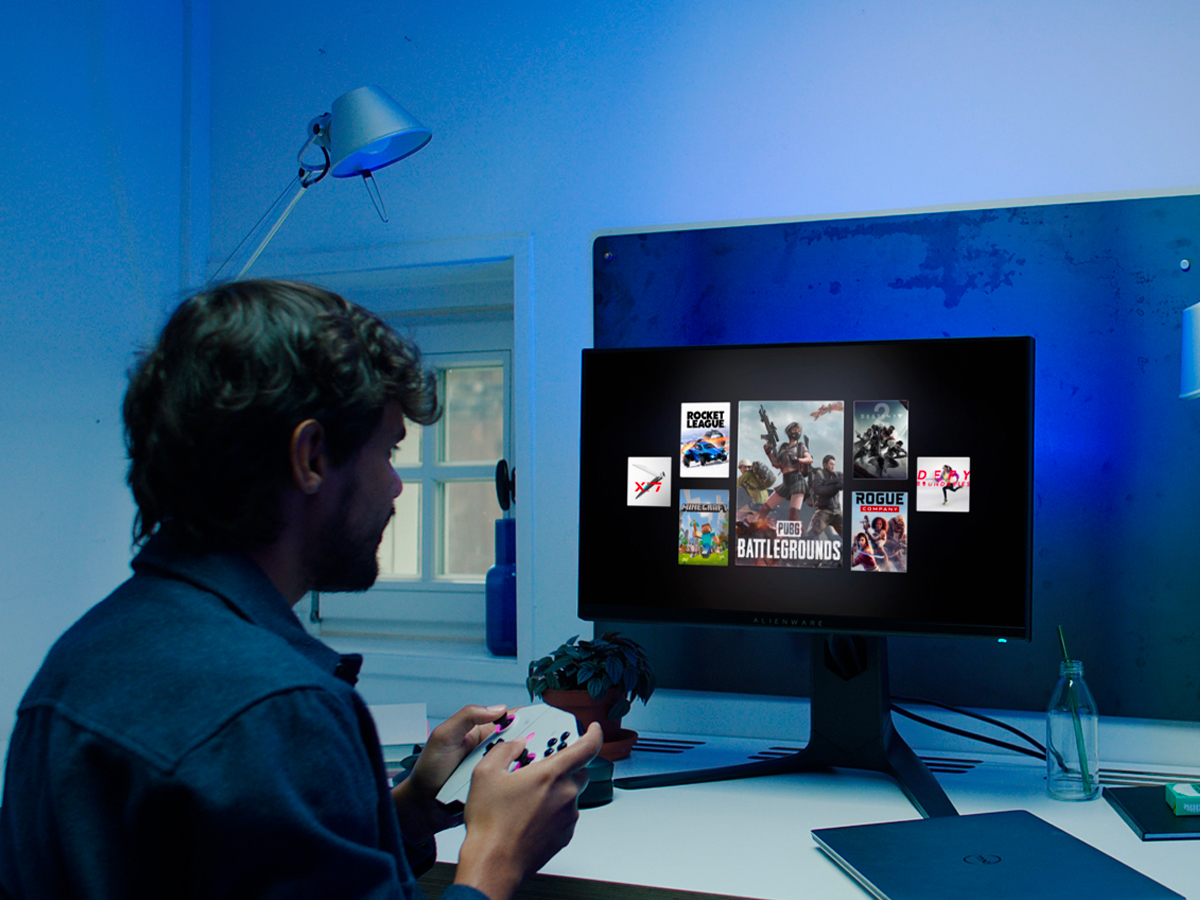 Alienware Concept Nyx
In an effort to help gamers everywhere, Alienware unveiled Concept Nyx. Looking not unlike a gaming PC, the concept features a Switch Joy-Con-like controller, but the real benefit is what it can do. Essentially, Concept Nyx acts as a personal server, enabling users to stream games across various devices. Once set up, you should be able to seamlessly switch between TVs, computers or handheld devices, regardless of whether they are installed locally on the Nyx or from a cloud server.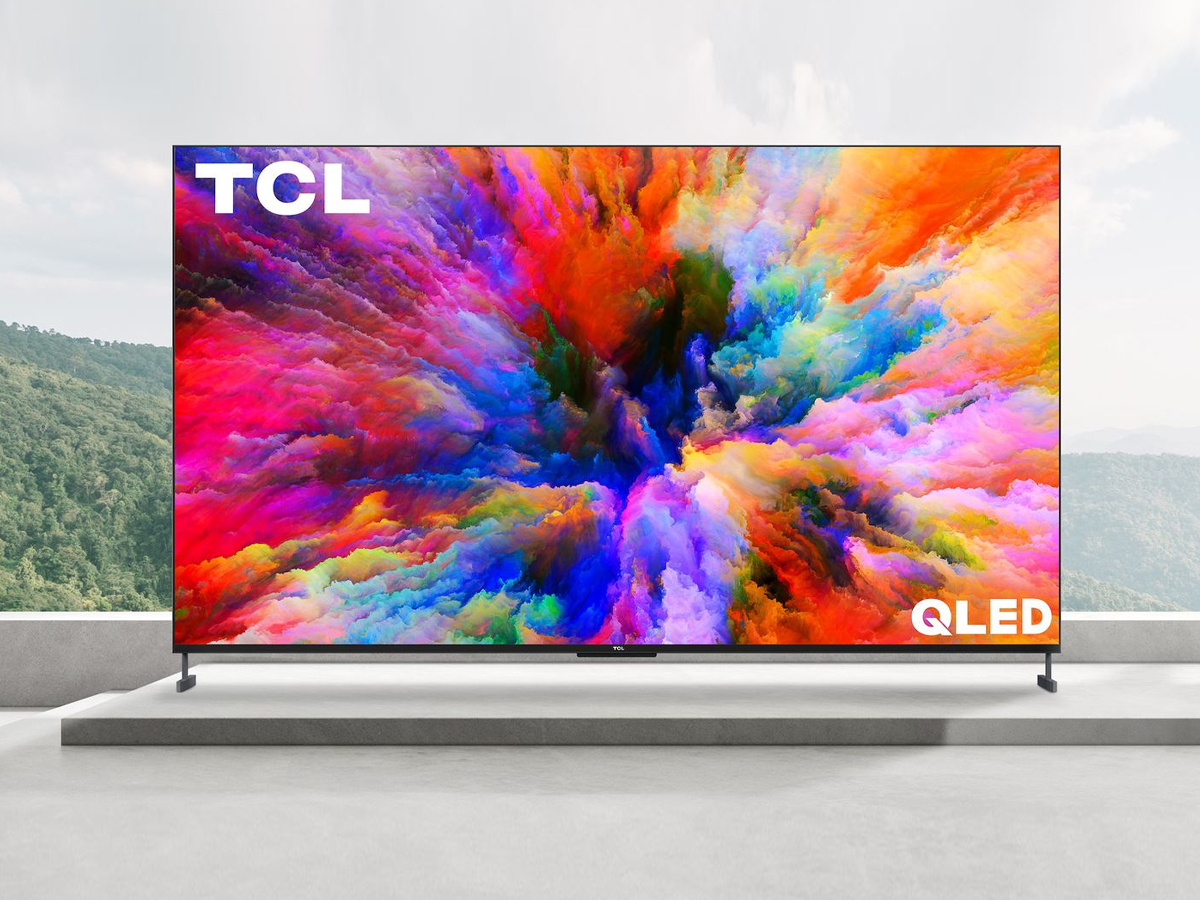 TCL 98-inch QLED XL TV
For CES this year, TCL added a monster 98-inch QLED model to its XL series, worth just a meagre USD$8,000. The first to run Google TV software, the set will come with four HDMI ports, two of which support 4K at 120Hz, two 5V USB-A ports, cable/antenna coax slot, Ethernet port and connections for AV in, optical audio and support for Dolby Vision and Dolby Atmos. Best of all, TCL has confirmed the supersized 4K television is available now at "popular retailers" including Amazon for a starting price of "under USD$8,000".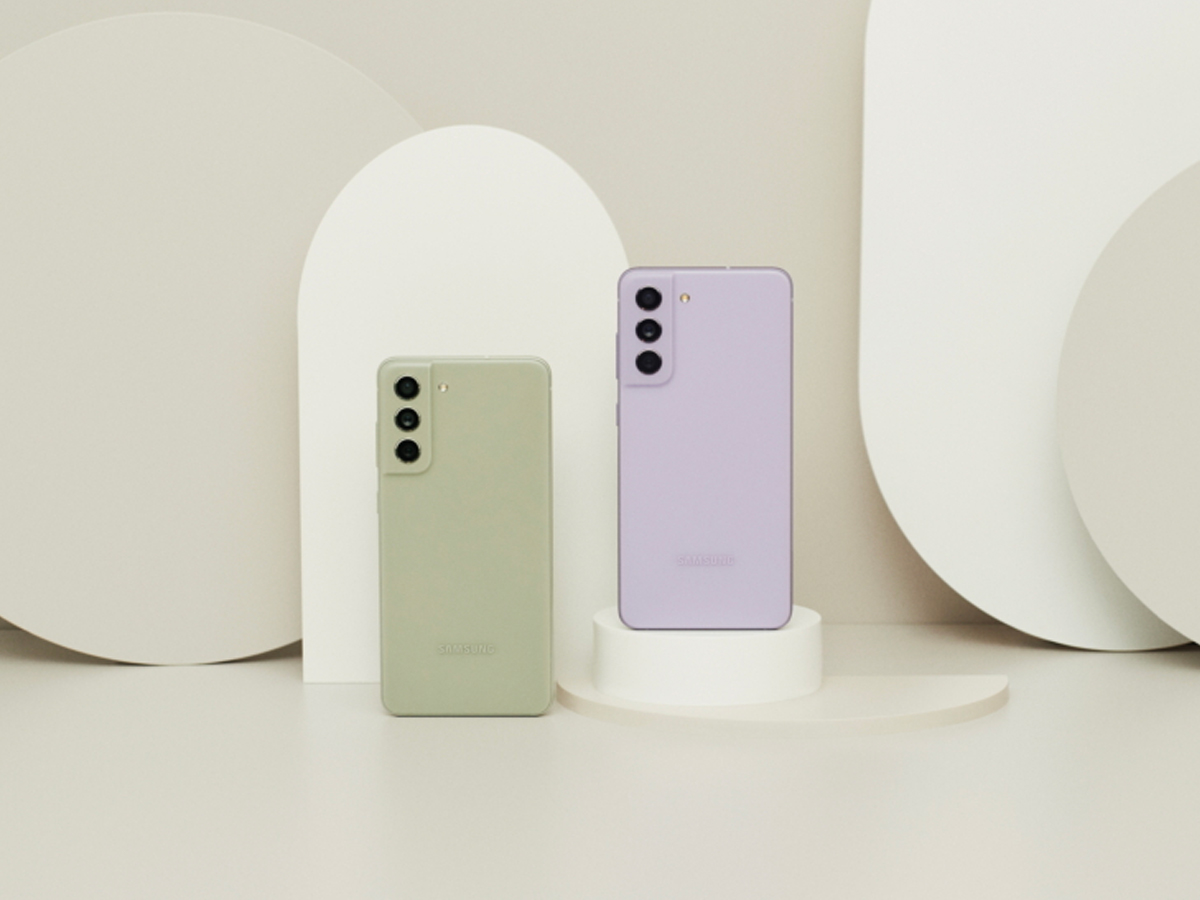 Samsung S21 FE 5G Smartphone
CES isn't always the best spot to launch a new phone, but tech fans do love a good deal and that's exactly what Samsung delivered with the Samsung S21 FE 5G Smartphone. The lower-cost version of the Galaxy S21 flagship comes with a few key trade-offs, most notably less RAM and a lower-resolution telephoto lens, however, it more than makes up for it in terms of price. The Galaxy S21 FE costs USD$699 and goes on sale next week.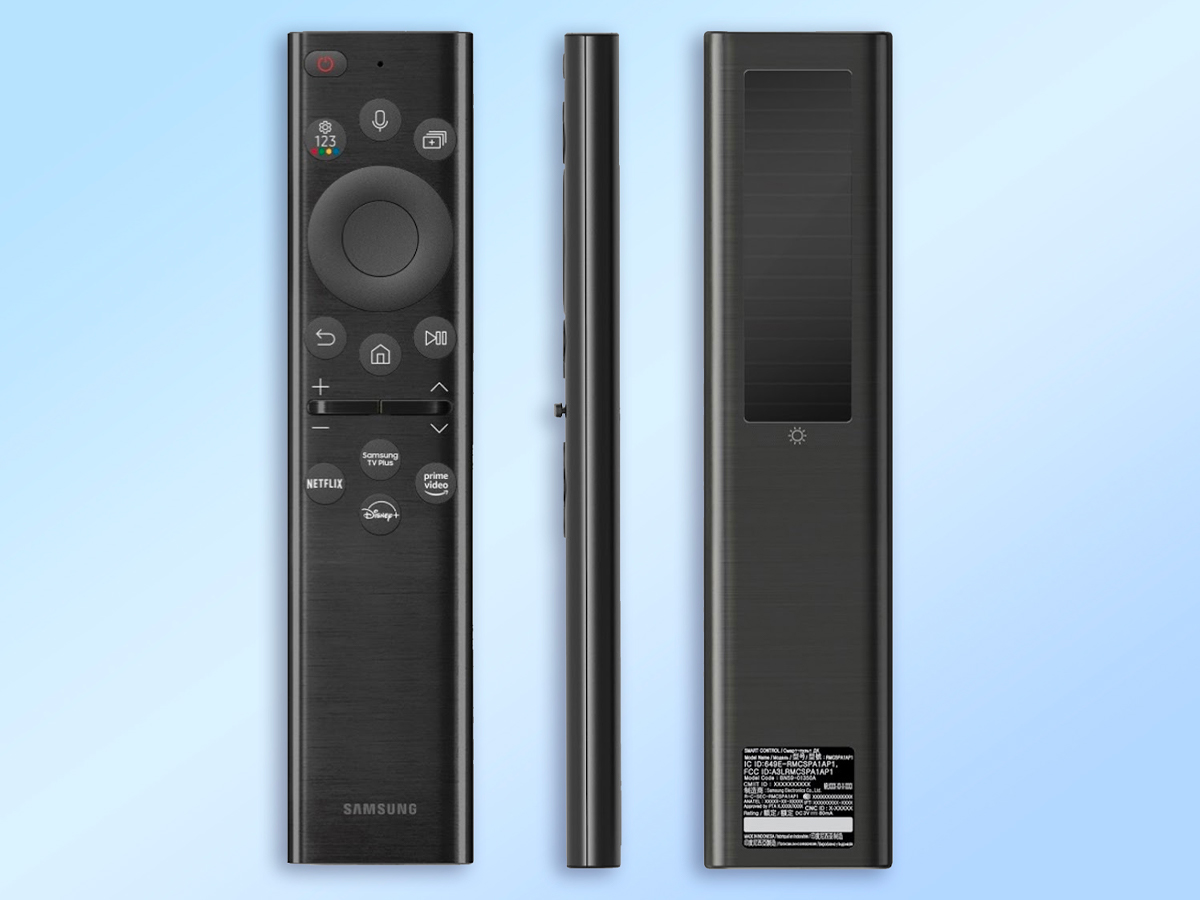 Samsung Eco Remote
Amazingly, one of the best additions to Samsung's 2022 TV lineup wasn't a TV, it was the New Eco Remote. The revamped accessory is now able to charge via radio waves from your router or via the light from your living room's light fixtures. Best of all, it comes with a USB-C port as a backup, meaning you'll never lose charge again.
ICON.AI Sound Mirror
The age-old past time of singing in the shower just got a whole lot better, or worse, depending on your partner's voice. ICON.AI recently unveiled their latest technology, the SOUND MIRROR, which allows users to stream music in the bathroom. Using Wi-Fi, the waterproof mirror can be activated by Alexa Voice services to request music, set alarms, access podcasts, and check the news. Alternatively, consumers can connect via Bluetooth to stream content through their phones.
When is CES 2022?
While the event only officially kicked off on Wednesday, January 5 when the floor show was unfurled, several of the big-name retailers have opted to get the party started early. Brands such as LG, Samsung and Chevrolet revealed new technology as early as December, however, the bulk of the new released will be unveiled throughout the multi-day event. This year, CES 2022 will run from Wednesday, January 5 to Saturday, January 8 2022.
Who is at CES 2022?
For CES 2022, a number of key brands have returned to the fold. The digital and in-person event sees a host of well-known international producers hit the stage, alongside some smaller boutique operations pushing the envelope for new technology. At this year's event, you can expect to see:
LG
Samsung
Sony
BMW
Hyundai
Abbott
AT&T
Canon
Panasonic
Warner Media
Verizon
Qualcomm
Nvidia
IBM
Blackberry
Daimler
intel
Vive HTC
Oracle
John Deere
Hisense
Bosch
General FAQs
What is CES?
The Consumer Electronics Show is an annual trade show organised by the Consumer Technology Association. Held in January at the Las Vegas Convention Center in Winchester, Nevada, United States, the event provides an opportunity for some of the world's leading brands to show off their plans for the future and new technological advancements.
Who is at CES 2022?
For CES 2022, a number of key brands have returned to the fold. The digital and in-person event sees a host of well-known international producers hit the stage, alongside some smaller boutique operations pushing the envelope for new technology. At this year's event, you can expect to see: LG, Samsung, Sony, BMW, Hyundai, Abbott, AT&T, Canon, Panasonic, Warner Media, Verizon, Qualcomm, Nvidia, IBM, Blackberry, Daimler, intel, Vive HTC, Oracle, John Deere, Hisense, Bosch and many more.
When is CES 2022?
This year, CES 2022 will run from Wednesday, January 5 to Saturday, January 8 2022, however, some brands have opted to reveal certain products during the press conferences leading up to the event.
---
Featured Video from Man of Many