Dell Releases New Latitude 9420 Laptop
Rather than just unveil products over a few days, Dell has instead dropped a whole fleet full of new gear at CES 2021. Demonstrating a commitment to those who want to get sh*t done, Dell has some brand new Latitude laptops, with the Latitude 9420 and 9520 leading the troops into battle. Sporting Intel's new 11th Gen vPro chips and automated webcam shutter for extra privacy, we can't wait to get our hands on them.
You'll Also Like:
Lenovo's New Yoga AIO 7 Has a Rotating Display For Better App Scrolling
Light Each Key with the Razer Cynosa V2
Samsung's Insane 2021 Neo QLED TVs are Slimmer, Sharper and Sexier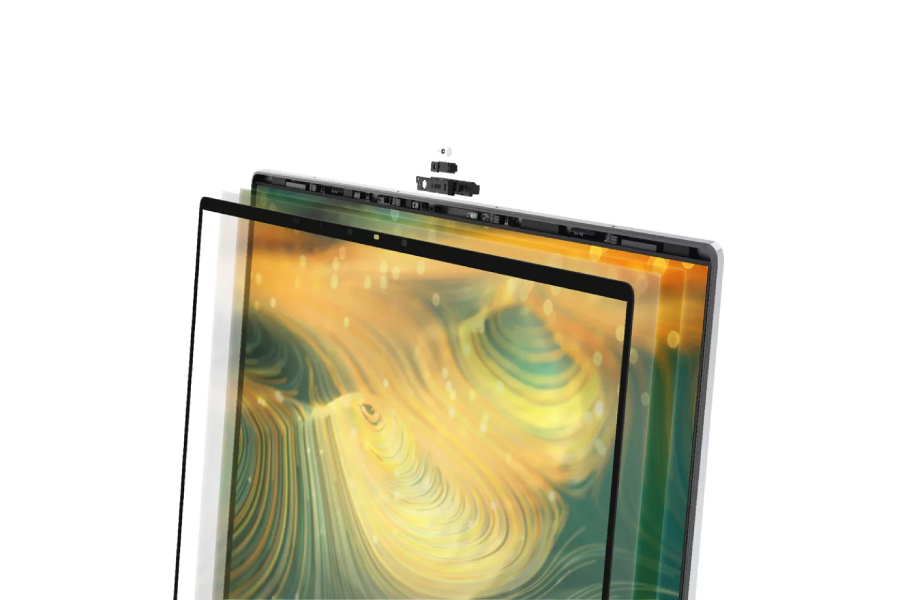 The Dell automatic webcam shutter, known as the "SafeShutter" is pretty cool and all when you consider privacy concerns and a worldwide transition to videoconference calls, but Intel's new 11th Gen vPro chips is where the money is at. Configurable up to a Core i7, the 9420 will slice through spreadsheets like nothing. And with up to 32GB of RAM, that's a whole lot of Chrome tabs too. Also making our mouth water is the 2560 x 1600 2-in-1 form factor in the 14-inch model. Giving you the flexibility and adaptability of a tablet, the 9420 is like the swiss army knife of business laptops. Plus, with an optional 5G or LTE modem also available, it doubles as an on-the-go office too.
For something a little bigger, the Latitude 9520 features a larger 15.6-inch display, alongside the SafeShutter and  11th Gen Intel chips. With the Latitude 9420 starting at US$1,949 and arriving in Spring, we can't imagine the 9520 being much more expensive when it also comes in Spring.
Also on the list of upgrades is the Latitude 7000 and 5000 series, with new models across both lineups. Sporting a similar 2-and-1 design, the new Latitude 7000 series feature artificial intelligence, 4K resolution displays and mobile broadband options for on-the-go productivity. No 5G options, unfortunately.
The 5000 series, which will be available in 13.3-inch, 14-inch and 15.6-inch versions, is the budget option from Dell thanks to their plastic construction. They're also more environmentally friendly with Dell using 21% bioplastic content in the lids of the 5000 series laptops. Sourced from tree waste, the company is using this process to reach its moonshot goal: to produce more than half of its product content with recycled or renewable materials.
Coming on the 12th of January, the Latitude 5420 model will be available from US$1,049, while the Latitude 7520 model will be available on March 30th, starting at US$1,649.
You'll Also Like:
Lenovo's New Yoga AIO 7 Has a Rotating Display For Better App Scrolling
HP Chromebase All-in-One Flips the Screen…Again
Samsung's Insane 2021 Neo QLED TVs are Slimmer, Sharper and Sexier