11 Best Streaming Services in Australia: A Complete Guide
If you're looking to cut down on your streaming services but aren't sure if you should cull the BINGE subscription or Netflix account, this streaming service guide is perfect for you. Ready to indulge in some serious couch time? The good news is the Australian streaming service scene has exploded in recent times, with a treasure trove of global giants like Netflix, Disney Plus, Amazon Prime Video and Apple TV making their way Down Under. Meanwhile, BINGE and Stan have also carved out their own place, earning themselves the title of two of the best streaming services in Australia thanks to their exclusive series and homegrown talent.
With so many streaming platform options right at our fingertips, it can be hard to know which one you should spend your hard-earned cash on ('cause let's face it, the rising cozzie of living is real and we gotta invest in our entertainment wisely). So, to save you the trouble we've curated a list of the absolute best streaming services Australia has to offer. No more scrolling aimlessly through countless options – we've done the legwork for you by comparing the BINGE cost to the Kayo subscription cost to find your perfect entertainment match. We've even detailed some key shows and movies on each, so you don't need to search Google for 'what streaming service has…' to find your favourite flicks. Unfortunately, this list does not include a free streaming service, as the options are limited on that front.
TLDR: Which is the best streaming service in Australia? After countless hours of couch-potato research, a handful of contenders have risen above the rest. Amazon Prime Video continues to reign supreme, offering the best bang for your buck. Meanwhile, Apple TV+ and Disney+ have emerged as formidable contenders, churning out highly sought-after originals, despite their smaller content libraries.
Streaming Services Australia Comparison
| | | | |
| --- | --- | --- | --- |
| Service: | Monthly Price: | Trial Period: | Best For: |
| Prime Video | $6.99 | 30-day free trial | Overall |
| Netflix | $6.99 (w/ ads) – $22.99 | None | Biggest Content Library |
| Apple TV+ | $9.99 | 7-day free trial | New and original series |
| Disney+ | $13.99 | None | Families |
| Kayo Sports | $25 – $35 | 7-day free trial | Sports |
| Hayu | $6.99 | 7-day free trial | Reality TV shows |
| Britbox | $8.99 | 7-day free trial | British TV shows and movies |
| Paramount+ | $8.99 | 7-day free trial | Classic movies |
| BINGE | $10 – $18 | 7-day free trial | HBO series |
| Stan | $10 – $21 | 30-day free trial | Original Aussie content |
| DocPlay | $7.99 | 14-day free trial | Documentaries |
Best Streaming Services Australia
With movies and TV series available at the click of a button, how do you know which is the best streaming service in Australia? It comes down to what you're after. Is it sport? Movies? Documentaries? You'll find it all online, and we've put together a comprehensive guide to choosing the best streaming platform for you. Here are the best streaming platforms and channels to look out for.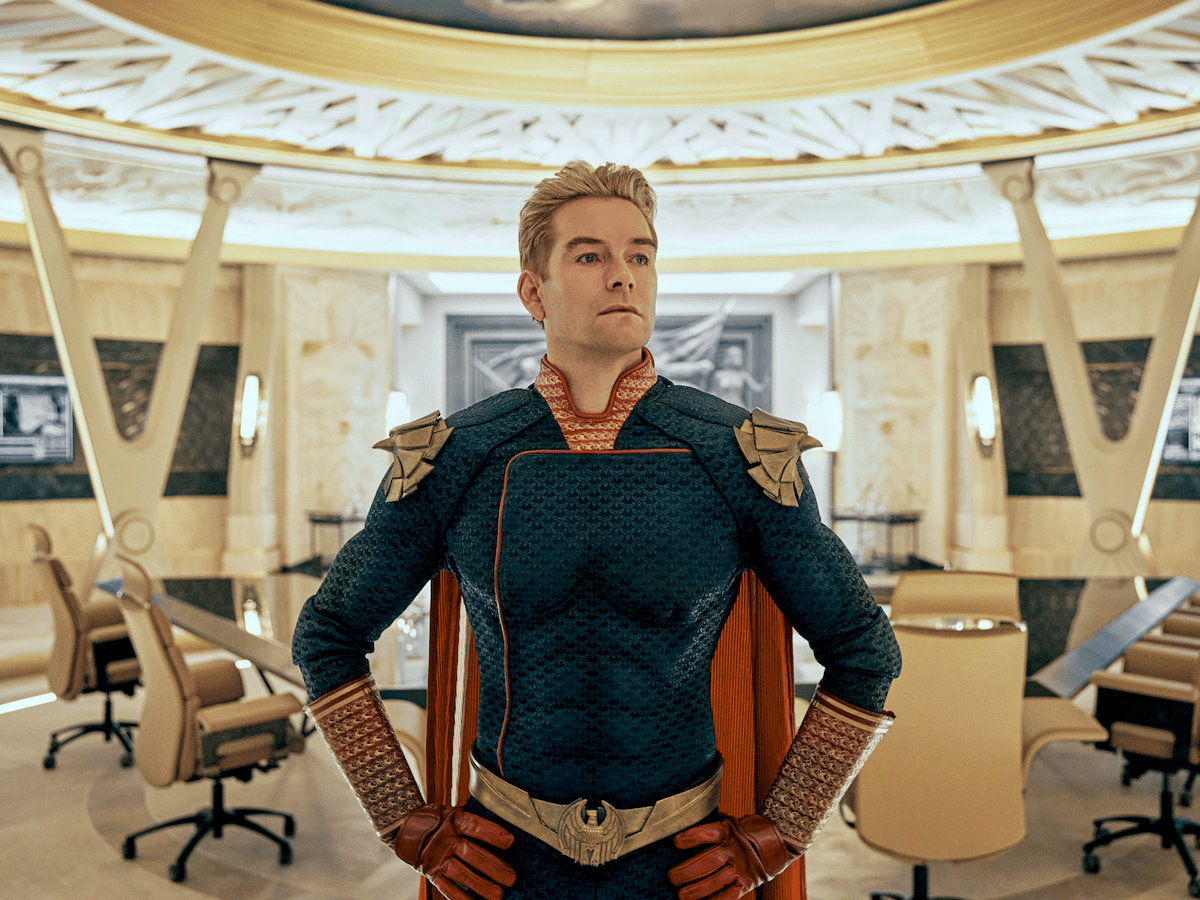 1. Amazon Prime Video
Content:
Movies, TV series, Documentaries
Cost:
$6.99 p/month
Free Trial:
30 Days
Simultaneous Streams:
3
Pros:
Plenty of original TV series
Huge collection of movies
4K/HDR originals for no extra free
Cons:
Not as user-friendly as other TV apps
Annoying pre-roll ads for Prime Video content
In terms of content and price, we rate Prime Video as the best streaming service in Australia. While Prime might not get as much hype as Netflix, you really can't beat its own set of original series like Upload, Hunters, The Expanse, The Marvelous Mrs Maisel and The Boys. The same goes for the platform's original movies, which often hit the service shortly after their theatrical run.
But here's where Amazon shines: its massive library of films and older TV shows. Sure, not all movies are big-budget blockbusters, but who doesn't love a good low-budget trashy flick? Plus, they keep adding more successful theatrical releases, and you can even rent premium films that are still playing in cinemas.
What sets Prime Video apart from the rest is that it comes bundled with an Amazon Prime subscription. For just AUD$9.99 per month or AU$79 per year, you not only get access to Prime Video but also Amazon Music, Prime Reading, Prime Gaming, and speedy delivery services.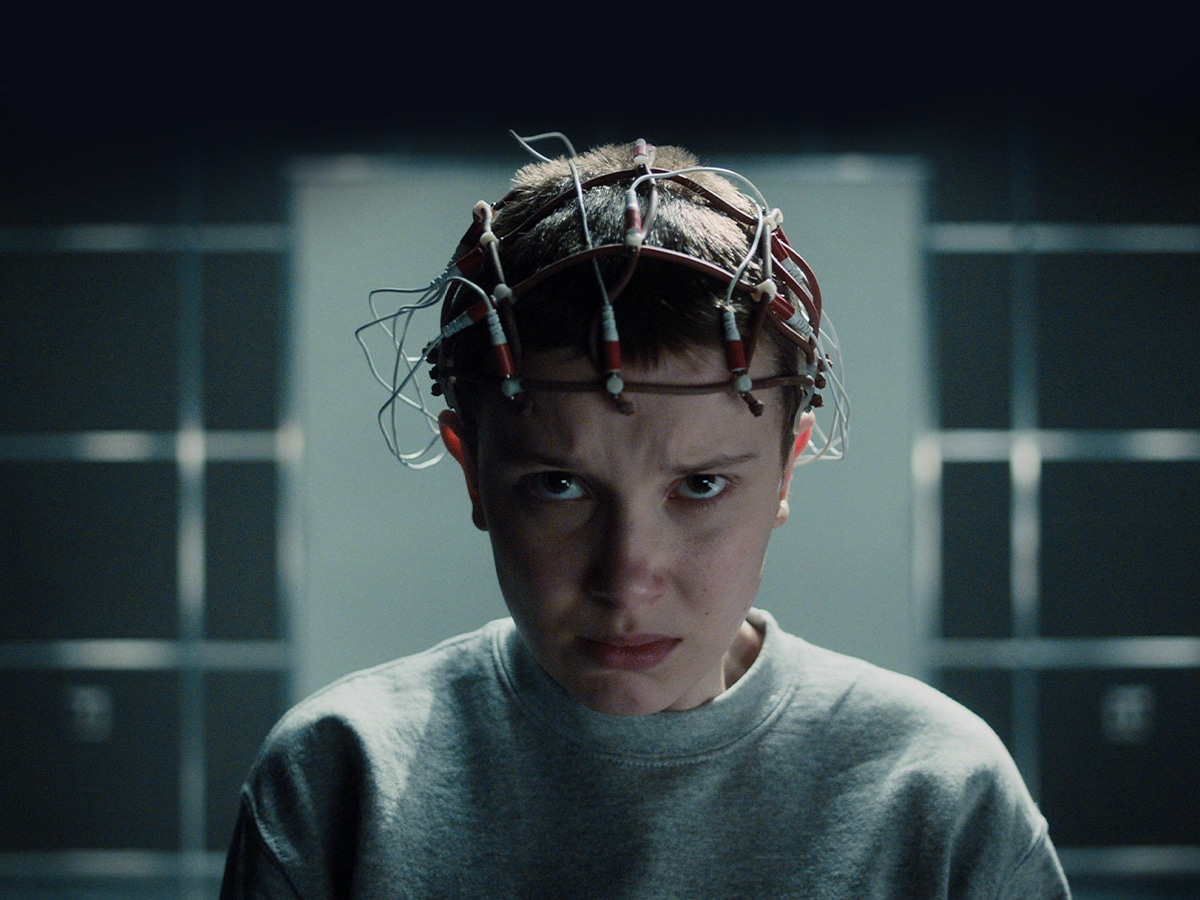 2. Netflix
Content:
Movies, TV series, Documentaries
Cost:
Standard with ads: $6.99/month. Basic: $10.99/month. Standard: $16.99/month. Premium: $22.99/month
Free Trial:
No
Simultaneous Streams:
Basic – 1, Standard – 2, Premium – 4
Pros:
4K/HDR capabilities
Original movies & series
Huge content library
Cons:
Costs more for password sharing
Content is removed often
Netflix continues to dominate the streaming landscape both in Australia and around the world. In fact, it's the most popular streaming service in Australia. With a whole heap of new and original movies plus plenty of classics, there's enough content in Netflix's library to keep you entertained for hours. One of the major draws of Netflix is its impressive collection of original content. From Stranger Things to The Crown, to The Queen's Gambit and Witcher, there's plenty of froth-worthy content to sink your teeth into on Netflix.
---
Featured Video from Man of Many
---
However, there are a couple of things to keep in mind. Starting in May 2023, Netflix cracked down on password sharing, with members who want to continue sharing accounts having to fork out an extra $7.99 per month. When it comes to pricing, Netflix periodically increases its costs. However, a new, cheaper basic plan subscription tier that includes ads was recently introduced.
Also, be prepared for Netflix's reputation of cancelling shows after one season if they're unsuccessful. Don't get too attached to any shows, mmkay? While Netflix no longer offers a free trial period for new users (rude), it is compatible with a wide range of devices, so you can enjoy your favourite shows whether you're on your phone or watching on the big screen. You can also download content for offline viewing through the Netflix app, so you can take your favourite TV episodes with you on your travels.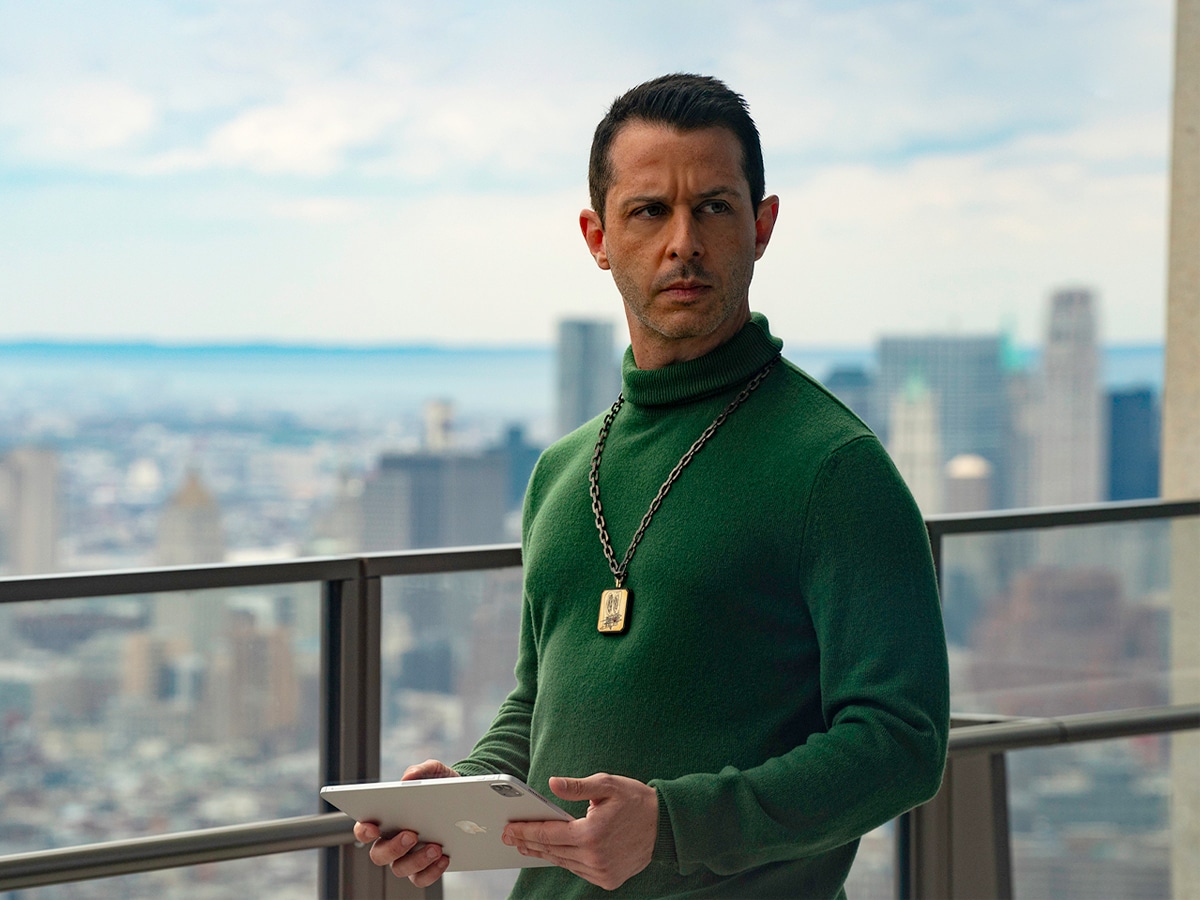 3. BINGE
Content:
Movies, TV series, Documentaries
Cost:
$10.00 p/month for Basic, $16.00 p/month for Standard, $18.00 p/month for Premium
Free Trial:
14 Days
Simultaneous Streams:
Basic – 1, Standard – 2, Premium – 4
Pros:
Access to popular HBO shows
Easy user interface
Good price point
Cons:
No 4K or HDR streaming
Can't download content
If you're craving HBO originals in Australia, look no further than BINGE. Despite being a young player in the streaming game, the Foxtel-backed platform has quickly established itself as a go-to option for a diverse range of content and one of the most popular streaming services on the market.
BINGE offers various subscription plans to fit your needs. Starting at AUD$10 per month, the Basic plan grants you one SD stream. If you want to kick it up a notch, the Premium plan at AUD$18 per month gives you four HD streams. However, it's worth noting starting from March this year, the AUD$10 tier is no longer ad-free. But don't worry, the higher-priced tiers will still provide an ad-free experience.
Now, it's worth mentioning that everything available on BINGE can also be found on Foxtel's other streaming platform, Foxtel Now. The key difference? BINGE embodies the modern streaming vibe of Netflix and Stan, while Foxtel Now leans more towards the traditional cable TV experience, complete with multiple channels and content-specific plans.
Things to note: BINGE lacks 4K streaming and offline viewing capabilities (i.e. you can't download Binge content). So, if those features are must-haves for you, Binge may not be your perfect match. However, if you're after some local Aussie flavour (Colin From Accounts, anyone?) and love yourself some HBO original, BINGE might be your perfect Australian streaming service.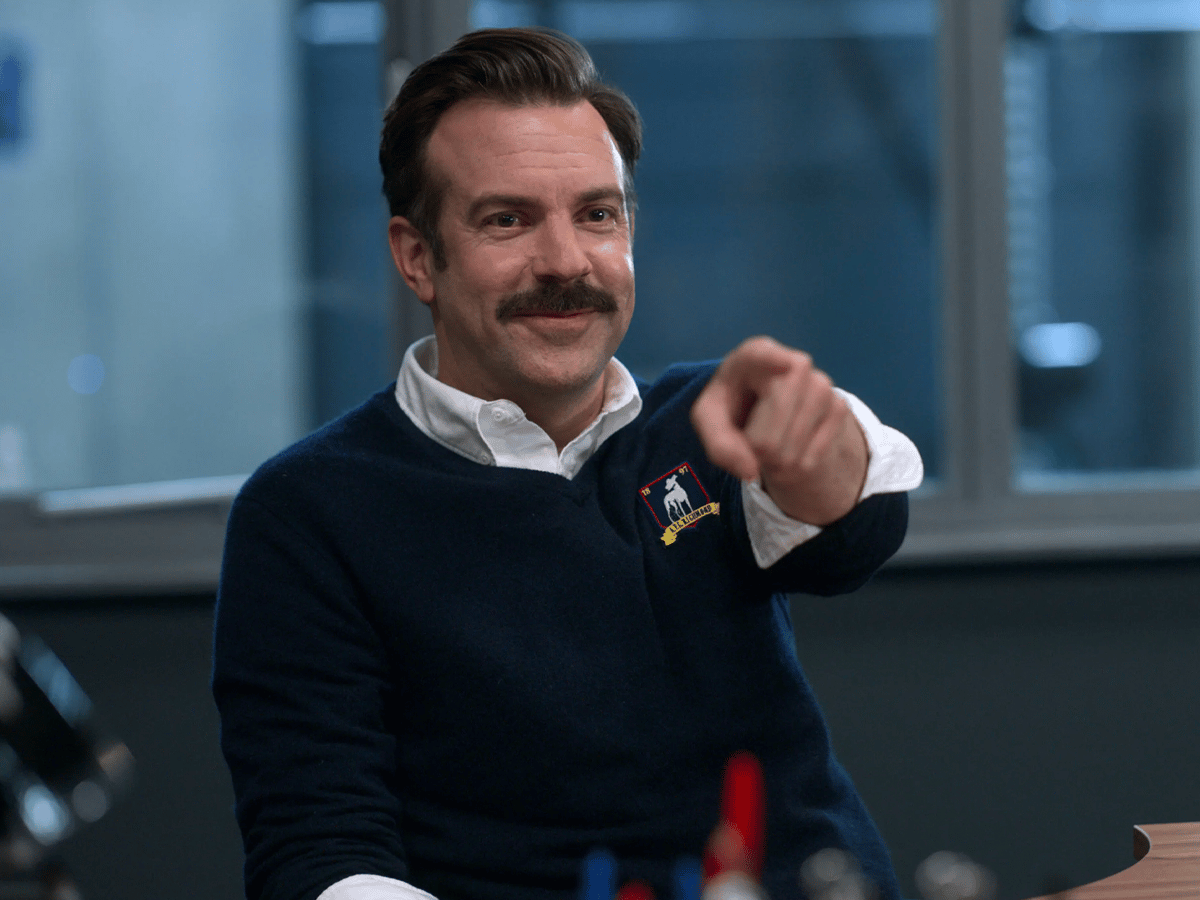 4. Apple TV+
Content:
Movies, TV series, Documentaries
Cost:
$9.99 p/month
Free Trial:
7 Days
Simultaneous Streams:
4
Pros:
Lots of new & exciting originals
Free year's subscription with new Apple products
Excellent price point
Cons:
Smaller content library
Can't watch on Android devices
Apple TV+ might seem like a bit of an underdog in the streaming wars game, but trust us when we say this smaller player should definitely be on your radar. The thing about Apple TV+ is its impressive star-studded line-up – we're talking Jennifer Aniston, Reese Witherspoon, and Steve Carell in The Morning Show and the incredibly talented Jason Sudeikis in Ted Lasso.
While films take a bit of a backseat, Apple TV Plus does have some gooduns with Tom Hanks' Greyhound and drama flick CODA (which is the first streaming exclusive to win Best Picture at the Oscars).
Apple TV+ is exceptionally priced at just AUD$9.99 per month, which is a bump up from before. You can also get Apple TV+ as part of an Apple One subscription, or if you're a student with an Apple Music Student Plan, guess what? You get Apple TV+ for free. Or, if you've recently purchased an Apple product, you can also earn yourself a year's worth of Apple TV+ for free and up to four devices streaming concurrently. However, Apple still has some work to do when it comes to device compatibility. The smart TV app currently isn't accessible to Android users, however, for Apple users, it does offer a seven day free trial.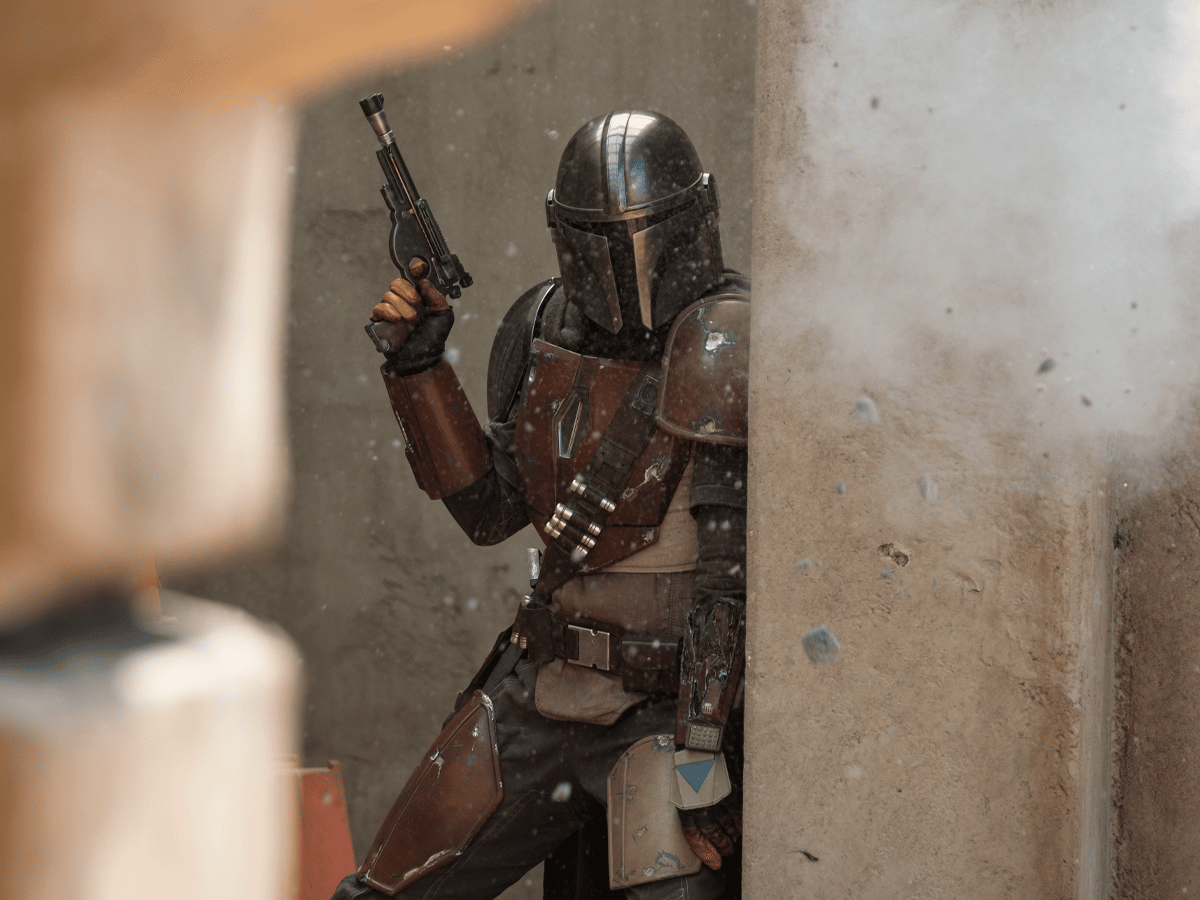 5. Disney+
Content:
Movies, TV series, Documentaries
Cost:
$13.99 p/month
Free Trial:
No
Simultaneous Streams:
Yes
Pros:
Plenty of family-friendly content
4K streaming is included as standard
Weekly originals
Cons:
No free trial
Expensive
Disney+ really does have something for everyone, and while it may not be your main streaming hub, it's certainly got its own unique appeal. Since its arrival in Australia, Disney+ has expanded its library extensively. The real star of the show is its massive collection of family-friendly content, including beloved franchises like Marvel and Star Wars.
Then, in 2021, Disney+ amped things up even more with the addition of the Star channel. This doubled the library and brought in some more grown-up goodies. Now you can enjoy content from other Disney-owned brands like ABC, Disney TV Studios, FX, and 20th Century Studios.
Disney+ certainly wouldn't be called a budget streaming service, costing either AUD$13.99 per month or an annual subscription where you'll save around 17%. But if you consider how often Disney+ grows its content library, you'll probably find it's worth the price.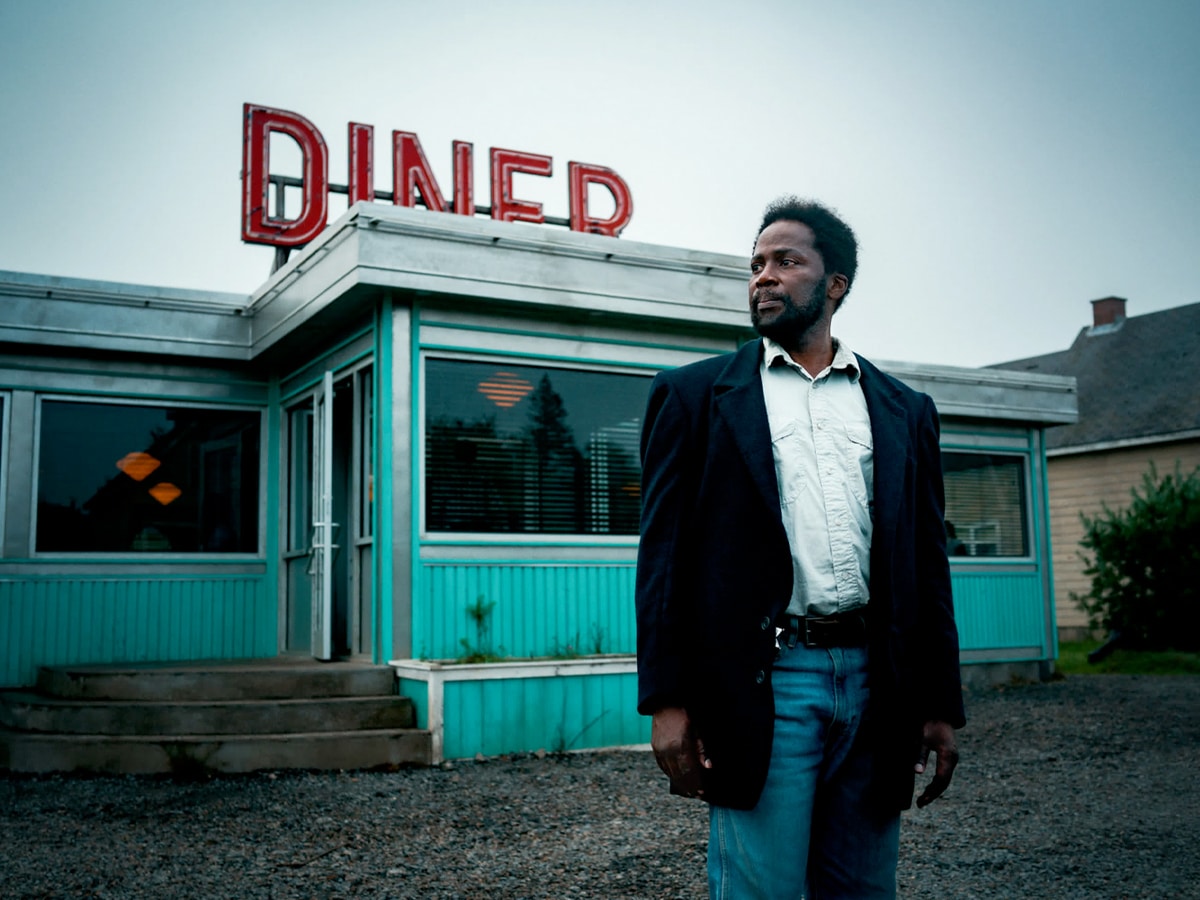 6. Stan
Content:
Movies, TV series, Documentaries
Cost:
$10.00 p/month for Basic, $16.00 p/month for Standard, $21.00 p/month for Premium
Free Trial:
30 Days
Simultaneous Streams:
Basic – 1, Standard – 3, Premium – 4
Pros:
Competitive pricing
Great Aussie content
Over 600 TV shows and 1500 movies
Cons:
Not many original movies
Limited to one stream
Australia's OG streaming service Stan has come a long way since it launched in 2015. With Stan, you not only get to binge popular shows and movies, but you also get a taste of its very own Stan Original series.
From fan-favourite Bump to tear-jerker Totally Completely Fine to the wildly popular Dawn of the Dolphins and Black Snow, Stan certainly has an impressive range of TV shows. Its movie collection could be bigger, but hey, we can't win 'em all.
What's great about Stan is new subscribers get a full 30-day free trial. After the trial, you've got three subscription options to choose from. For as low as AUD$10 per month, you can enjoy a single SD stream. But if you want to go big, AUD$21 per month gets you up to four devices consecutively streaming with glorious 4K Ultra HD (if your device can handle it).
Stan is also great for sports fanatics, and for an extra AUD$15 per month, you can add Stan Sport to any base plan and unlock live and on-demand sports coverage. So, if you can't get enough of Aussie content and want a competitively-priced streaming service, Stan is definitely worth checking out.
Best Movies on Stan New on Stan this month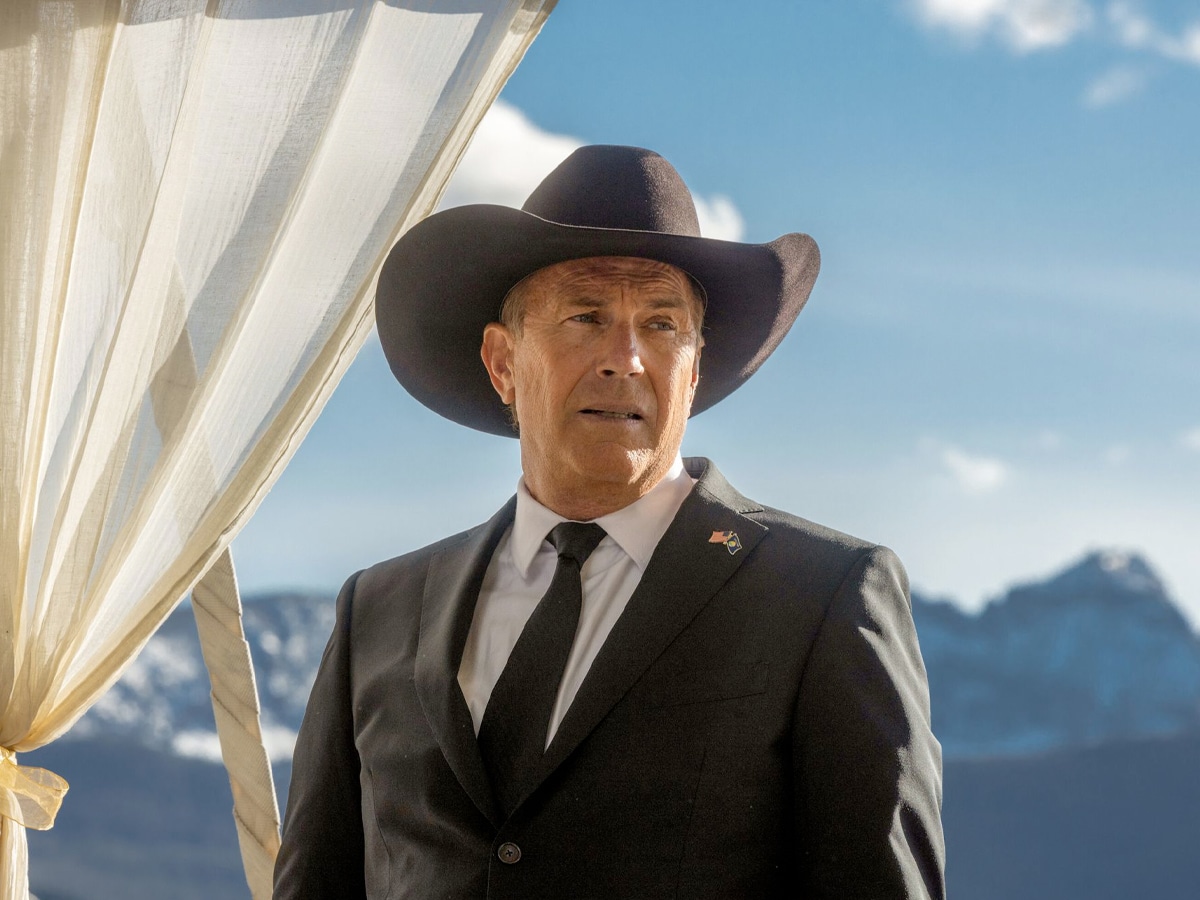 7. Paramount+
Content:
Movies, TV series, Documentaries
Cost:
$8.99 each month or $89.99 for a year
Free Trial:
7 Days
Simultaneous Streams:
3
Pros:
Affordable subscription
Good family-friendly content
Some promising early releases
Cons:
Smaller content library
No 4K streaming or content
Let's not forget about Paramount+, another underdog of streaming services in Australia. Look, the content library isn't huge, but there are definitely several hidden gems worth checking out. Some goodies that'll have you hooked in no time include Ziwe, Yellowjackets, 1883 (the epic prequel to Yellowstone), The Offer, Halo, and a whole universe of Star Trek.
And if all else fails, Paramount+ has a butt-tonne of classic movies to binge like The Godfather, the adrenaline-pumping escapades of Mission: Impossible, Gladiator, Cabaret, Invasion Of The Body Snatchers, and so much more so you can get your fix and watch instantly.
It's worth noting that some of content on Paramount+ can be found on free-to-air or other streaming services. But don't underestimate the benefits of having everything in one place, especially when it comes with a bunch of exclusive goodies (all at a budget-friendly price). Like Apple TV+, Paramount+ also offers a seven-day free trial.
Best Speciality Streaming Service in Australia
Outside of movies and TV series, streaming platforms in Australia also cater to the more niche tastes. A number of specialist streamers offer access to exclusive documentaries, reality shows and sports. Here are the top specialist streaming services in Australia.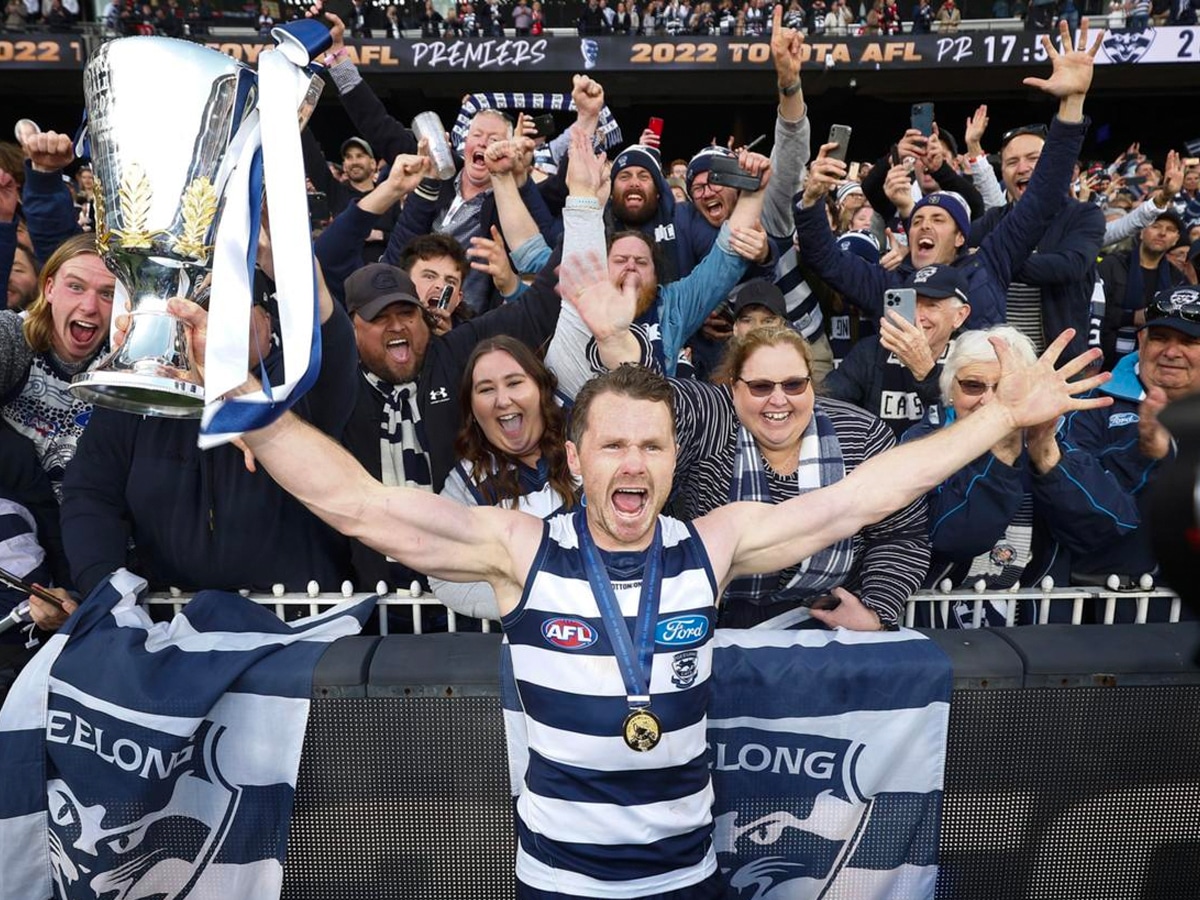 8. Kayo Sports
Content:
Live Sport, Documentaries
Cost:
$25.00 p/month for Basic, $35.00 p/month for Premium
Free Trial:
14 Days
Simultaneous Streams:
3
Pros:
Easy to navigate
Affordable for the content offering
Popular sports in one place
Cons:
No 4K content
No English Premier League
If you're a sports enthusiast looking for the ultimate at-home viewing experience, Kayo Sports is a must-have. Not only is it more affordable than traditional subscriptions like Foxtel, but it offers a wide range of sports to satisfy every fan.
From cricket and AFL to NRL, netball, and WWE, Kayo Sports has you covered. While the resolution tops out at 1080p, you can enjoy up to three simultaneous streams, ensuring that everyone in your household gets to watch their favourite live sports without any fights. Plus, Kayo Sports has cool features like 'no spoilers' mode for those catching up on games, and the ability to split your screen into four sports streams, giving you a sports bar-like view of all the action happening in real-time.
Unfortunately, Kayo is one of the more expensive streaming services Australia has to offer and what's more, it does not provide offline viewing and downloadable content.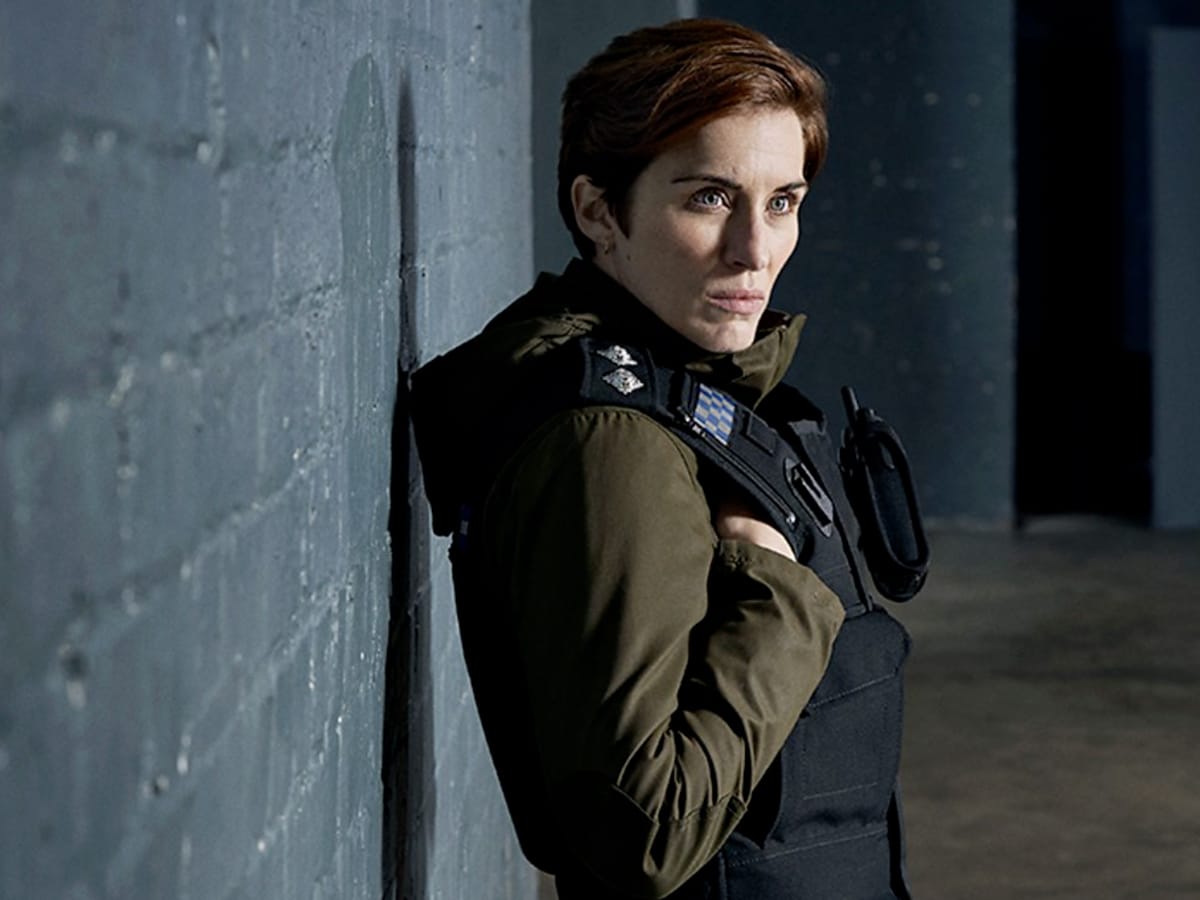 9. BritBox
Content:
Movies, TV series, Documentaries
Cost:
$8.99 each month or $89.99 for a year
Free Trial:
7 Days
Simultaneous Streams:
5
Pros:
Plenty of British classics
4K streaming
Easy to navigate
Cons:
Not much original content
Content rarely refreshed
BritBox is the result of a collaboration between ITV and BBC, bringing the best of British TV to audiences worldwide, including Australia. With an exclusive focus on British content, you can expect to find popular shows like Luther, Line of Duty, and All Creatures Great and Small.
Subscribing to BritBox will cost you AUD$8.99 per month or AU$89.99 per year, with the annual plan offering two months free. To top it off, the British streaming service provides a seven-day free trial, allowing you to explore its offerings before committing to a subscription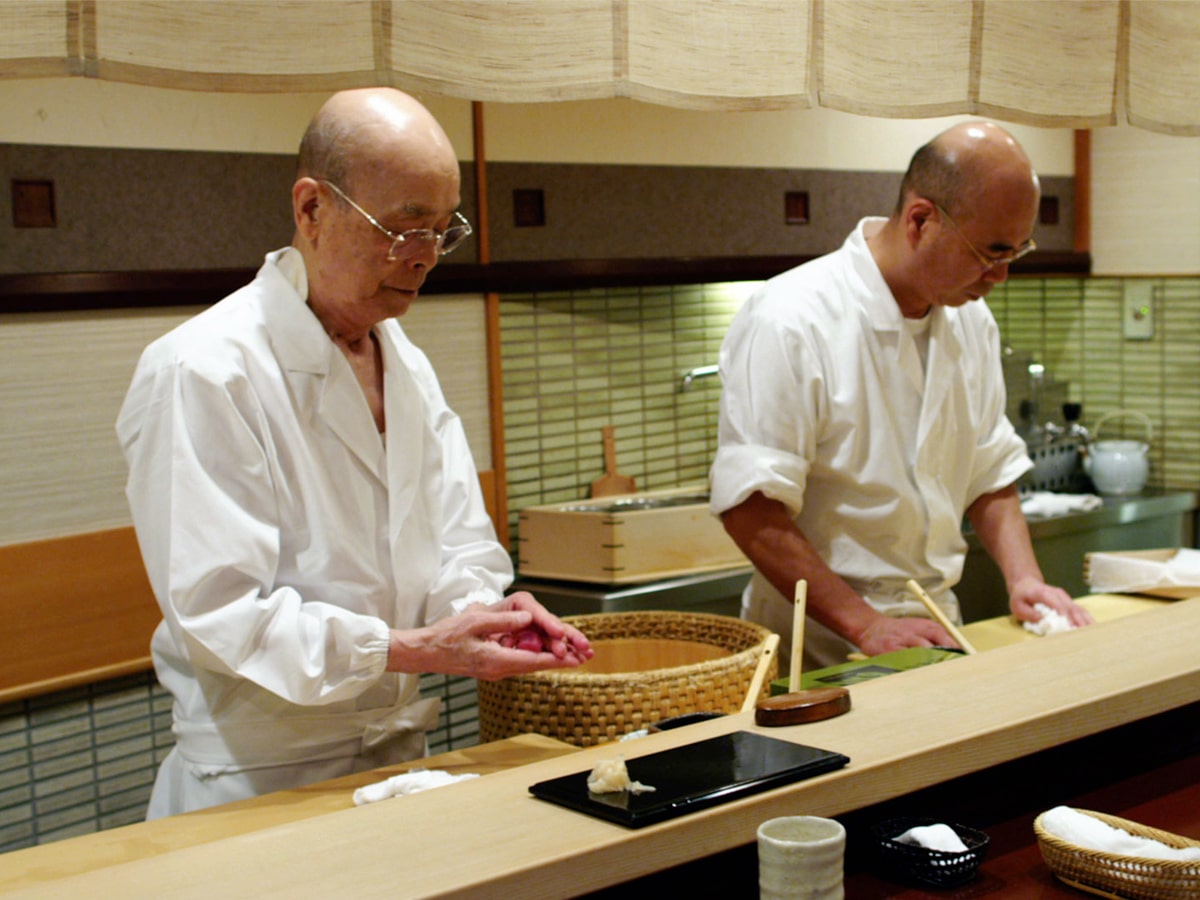 10. DocPlay
Content:
Documentaries
Cost:
$7.99 a month, or as a $79.99 yearly subscription
Free Trial:
14 Days
Simultaneous Streams:
1
Pros:
14 day trial
Extensive library
Regularly updated content
Cons:
Limited original content
No 4K streaming
DocPlay is the ultimate streaming service for documentary enthusiasts. With its exclusive focus on documentaries, it guarantees a handpicked selection of top-notch films that will captivate and inspire you. DocPlay keeps the excitement alive by regularly adding new titles, so there's always something fresh to discover. With its extensive library, it would take months to fully immerse yourself in all the engaging documentaries available.
And while DocPlay doesn't produce its own exclusive content, its parent company Madman contributes exclusive films, while partnerships with the Documentary Australia Foundation and Screen Australia ensure a diverse and enriching streaming experience.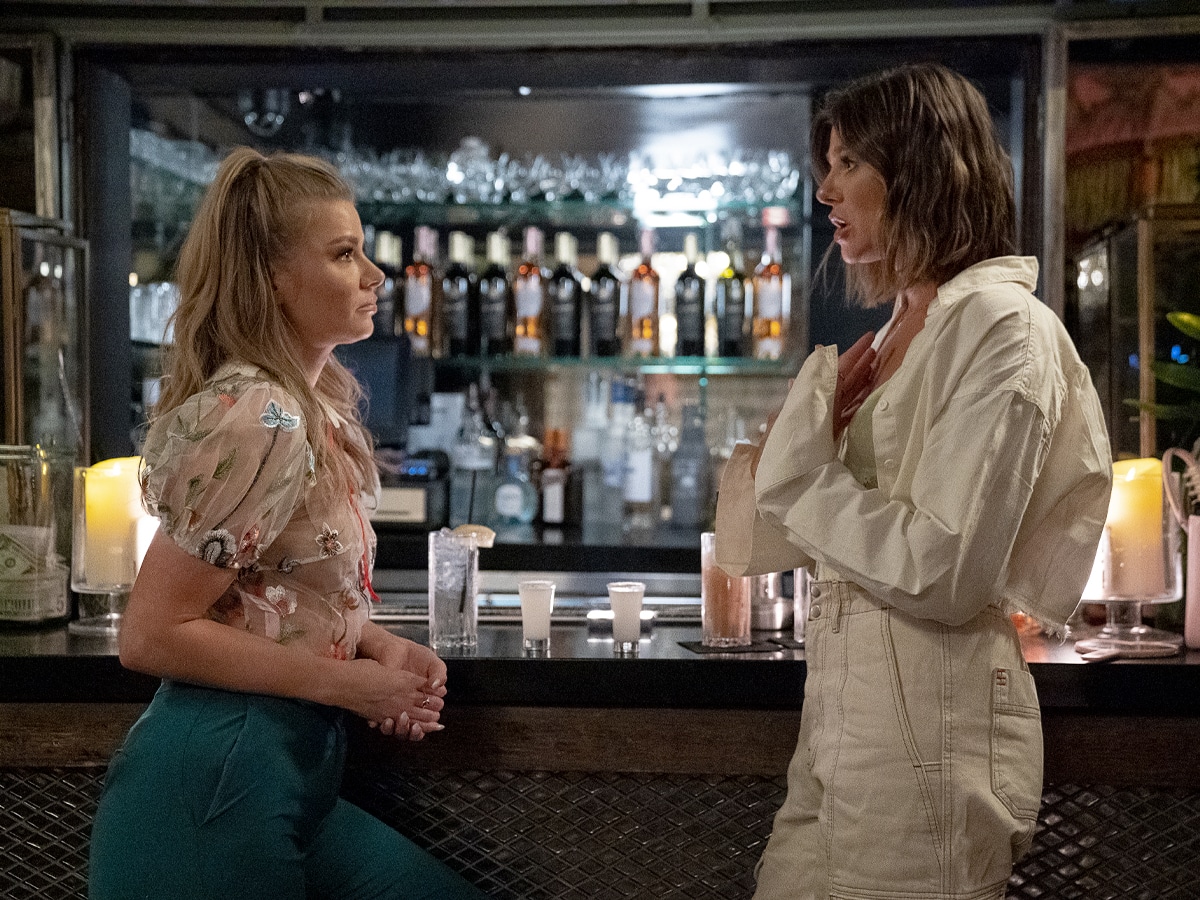 11. Hayu
Content:
Reality TV
Cost:
$6.99 p/month
Free Trial:
30 Days
Simultaneous Streams:
1
Pros:
Very budget-friendly
Hundreds of binge-worthy shows
7-day free trial
Cons:
No 4K viewing
Smaller content library
When it comes to indulging in guilty pleasure reality TV, Hayu is the go-to streaming service. With a lineup featuring reality TV greats like Keeping Up With the Kardashians, Jersey Shore, and Real Housewives from various locations, Hayu knows how to serve up a drama-filled night at home. While it's not a free streaming service, at just AUD$6.99 per month, it's a worthwhile investment for many Australians seeking their reality TV fix.
It's worth noting some of its biggest series are already available on other streaming platforms (for example Below Deck, The Real Housewives, and Top Chef can be found on BINGE). However, Hayu does offer exclusive spin-offs like Below Deck: Down Under which you won't find anywhere else.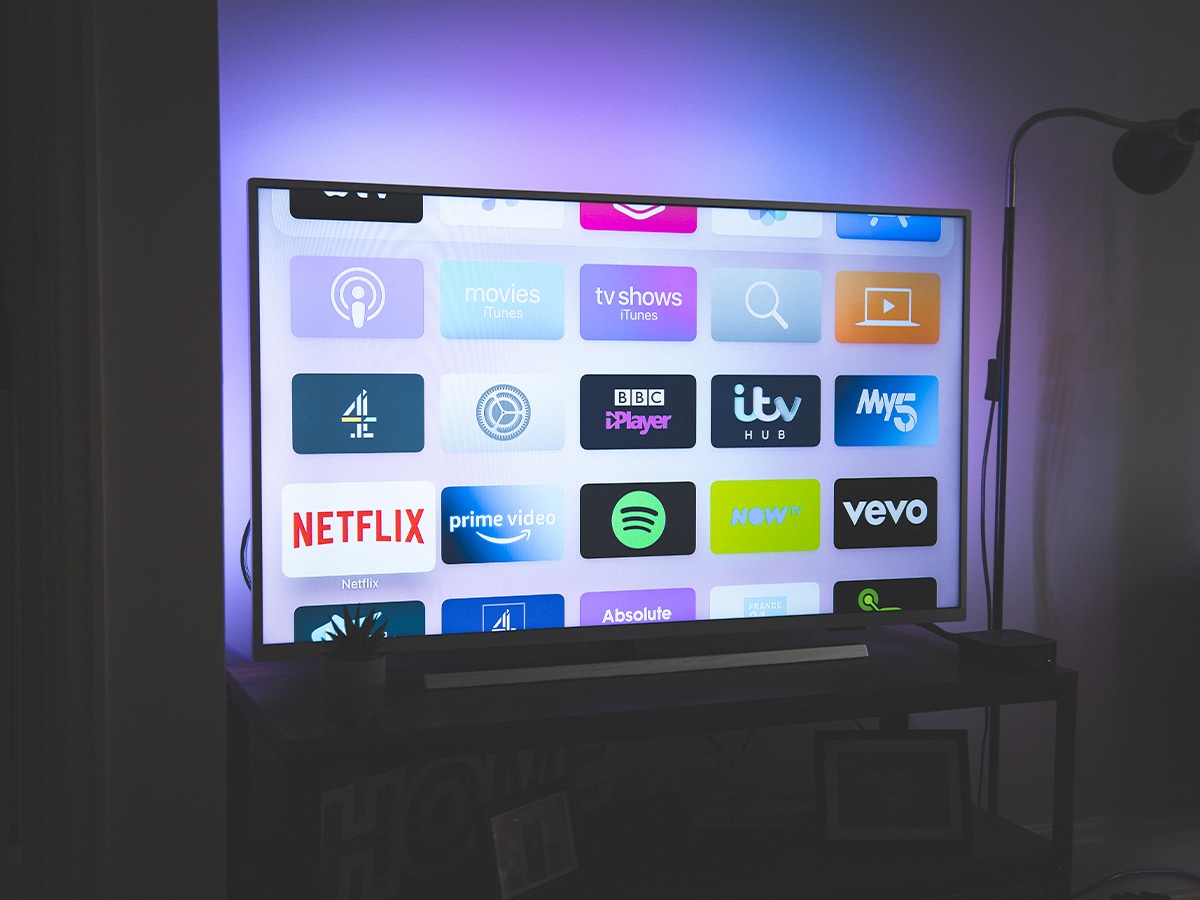 Things to Consider for Streaming Platforms in Australia
When it comes to choosing the best streaming service for you, there are a lot of variables to consider. The major players have managed to secure exclusive rights to a number of different titles and franchises, so it's fair to say you'll never be able to satisfy all your streaming needs under one roof. The important thing is to make the best decision for you, depending on the type of content you want to watch and how much you're willing to pay. Here's what you need to consider for Australian streaming services.
Price
Unfortunately, Australia doesn't offer a lot of free streaming service options (ABC iView and SBS On Demand are worth a look), however, you can still get a host of great movies and tv episodes for cheap. Hayu stands out as one of the most affordable platforms, offering a subscription for just $6.99 per month. Amazon Prime and BINGE fall into the mid-range pricing category, providing a balance between content offerings and cost. Netflix and Stan, while priced slightly higher, offer a wide range of content to justify the investment.
Subscriptions
For those looking for the best free trial offering, Amazon Prime takes the lead with a 30-day free trial period, allowing you to explore the platform and its benefits before committing to a subscription. Binge also offers a competitive 14-day free trial, giving you plenty of time to experience its extensive range of shows and movies.
Resolution
When it comes to resolution options, Netflix and Amazon Prime stand out. Both platforms offer 4K streaming, ensuring a stunning visual experience for viewers with compatible devices. Stan and Binge offer high-definition (HD) streaming, providing excellent picture quality for their content. If you have a Android TV or Samsung TV, you should be able to get the highest resolution stream at all times.
Originals
When considering original content, Netflix shines with its vast library of acclaimed originals, including popular series like Stranger Things, The Crown, and Money Heist. Amazon Prime also boasts a strong lineup of original series such as The Marvelous Mrs Maisel and The Boys. BINGE, on the other hand, focuses on delivering a wide range of popular TV shows and exclusive HBO content, making it a great choice for all serious TV enthusiasts.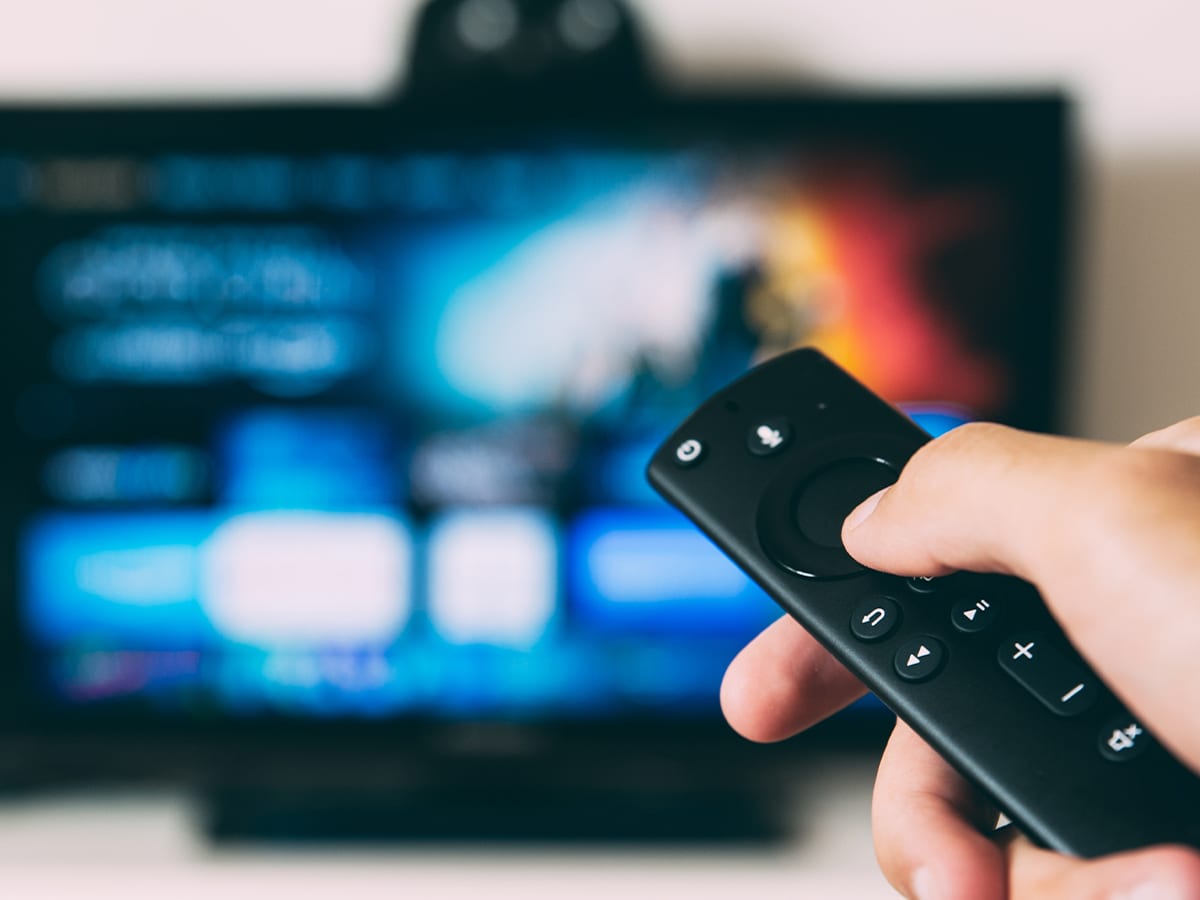 Streaming Services FAQs
How many streaming services are there in Australia?
There are over 25 streaming services in Australia, including Netflix, Stan, Disney+ BINGE, Apple TV+, Foxtel, Hayu, Amazon Prime Video and more.
Is HBO coming to Australia?
As of the latest information, HBO Max (now just going by Max) has not made its way to Australia as a standalone streaming service. However, HBO content can be accessed through Foxtel's 'Fox Showcase' channel or available titles on BINGE. These are the only legal options to watch HBO in Australia at this time.
Is Hulu available in Australia?
Hulu is not officially available for sign-up or access in Australia. However, some users resort to using a VPN (Virtual Private Network) to bypass Hulu's geo-blocking restrictions and gain access to the service (but just know this practice is against Hulu's terms and conditions).
---
Featured Video from Man of Many