Chris Hemsworth Shares First Look at 'Extraction 2'
It was the runaway hit that became Netflix's biggest-ever original film, but now lead actor Chris Hemsworth is finally giving fans a look at Extraction 2. After much anticipation, production has finally commenced on the upcoming sequel, which is set to see the hulking Aussie reprise his role as hired gun mercenary Tyler Rake. But in a post shared to his 51.7 million Instagram followers, Hemsworth revealed the latest instalment is, quite literally, miles away from the original.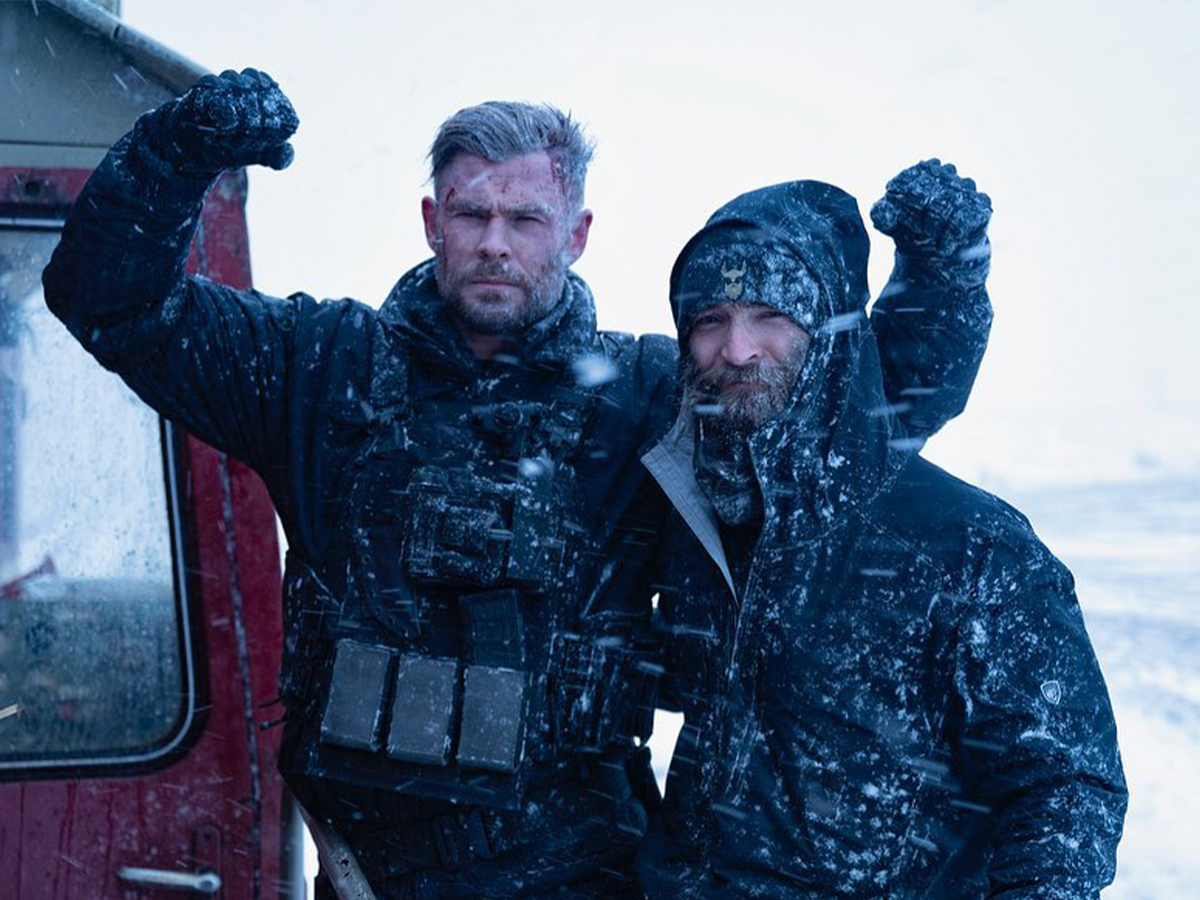 The 38-year-old actor shared two images online, which show his character braving the snow and cold on a new mission. Dressed in all-black tactical gear, Hemsworth appears to be straddling some kind of freigh train hurtling through the thick winter fog. "Week two down on Extraction 2, here's a couple ice cold snaps," Hemsworth wrote on the post.
While not much is really known about Extraction 2, director Sam Hargrave previously took to social media back in November to confirm that some parts of the new film would be taking place in Prague, in stark contrast to the first film's Asian locations.  Hemsworth was confirmed for the sequel in a teaser unveiled at Netflix's TUDUM event. The reveal verified the long-held theory that his character Tyler Rake had, against all odds, survived the events of the original film.
View this post on Instagram
It's an improbable result based on things finished in the first film, which is apparently not lost on Hemsworth. In a follow-up video, the Aussie was quick to acknowledge the lingering question over Rake's survival. "Tyler Rake lives!! How the f$&k is that possible you may ask?! You'll have to wait and see," he wrote.
As yet, there is no official release date yet for Extraction 2, however, Hemsworth, Hargrave and scriptwriter Joe Russo are dropping hints on social media regularly. Fans of the action franchise should keep their eyes open for any new announcements. Until then, sit back and enjoy the gun show.
You'll also like:
He's Alive! Chris Hemsworth is Back in 'Extraction 2' Trailer Reveal
Of Course Chris Hemsworth's Cheat Meal is Super-Sized
Netflix's Blockbuster TUDUM Event: Everything You May Have Missed