13 Best Rare and Vintage Guitar Stores in Sydney
Whether you're a vintage guitar aficionado, have always loved the deep twang of a retro instrument or simply love the unique look of old guitars, be sure to check out the best vintage guitar stores in Sydney. Find a rare, character-filled guitar that is musically and aesthetically on point with these 13 vintage guitar shops in Sydney. From old school classics to specific musical eras, scour through the best vintage guitars in Sydney to find something that looks and sounds more interesting than your stock standard instruments.
The Sydney music scene is well renowned for producing some of Australia's most talented and successful artists. And so much of that starts with the right instrument. Whether you're a vintage guitar aficionado, have always loved the deep twang of a retro instrument or simply love the unique look of old guitars, be sure to check out the best vintage guitar stores in Sydney.
If you can't get enough of the Fender Jazzmaster's 60th Anniversary or the auction of Bob Dylan's 1965 Fender Telecaster, this list is for you. If that sounds like gibberish, don't fret. Simply pop in to one of the best vintage guitar stores in Sydney and let the knowledgable staff find your perfect pitch by guiding you through the hand-crafted, history-laden, music-porn-producing instruments adorning their shop walls.
---
You'll also like:
10 Fun Ways For Men to Get Fit
How to Lose Your Beer Gut
The Best Outdoor Gyms in Sydney
---
Premier Guitars
According to customers of Premier Guitars, this is easily one of the best vintage guitar stores in Sydney for collectible pieces – nay the best in Australia. It is an institution in the Northern Beaches with no shopfront, just a showroom where clients can inspect and play any instrument by appointment. They specialise in all things acoustic, electric, unique, collectible, rare, cool, vintage or just weird and wonderful. They are a commission based sales agency, charging just 20% commission and also offering prime storage and broking services.
North Sydney NSW 2060 – call: 0414 994 506 or email: [email protected]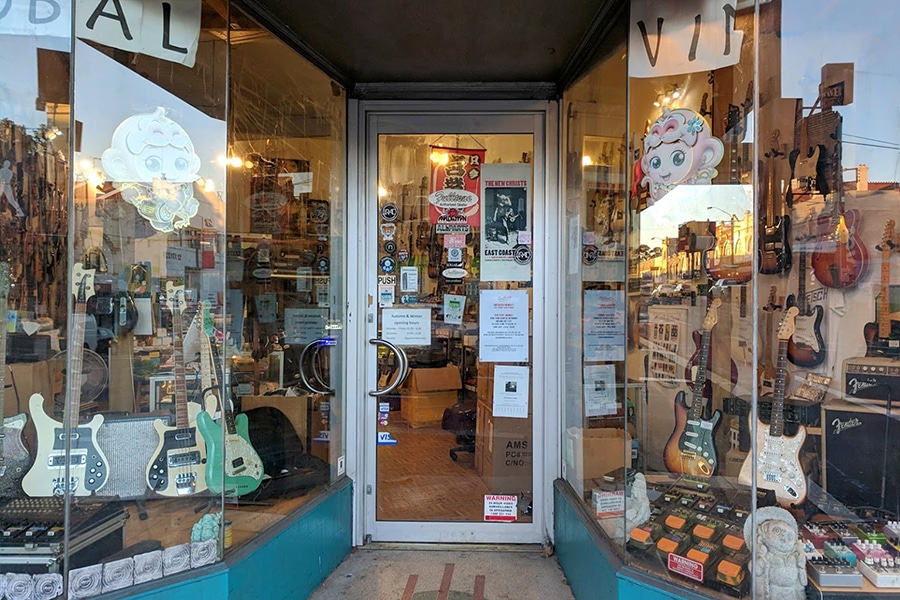 Global Vintage Guitars
From Ibanex Tubescreamers to Fender Stratocasters, Global Vintage Guitars stores all your favourite vintage guitars in Sydney, as well as all the obscure ones you've never even heard of. If you're in  need of a left handed guitar, of wouldn't mind a rare Japanese make and a world competitive price, you'll be in for a treat by dropping in to Global Vintage.
105 Parramatta Road, Annandale NSW 2038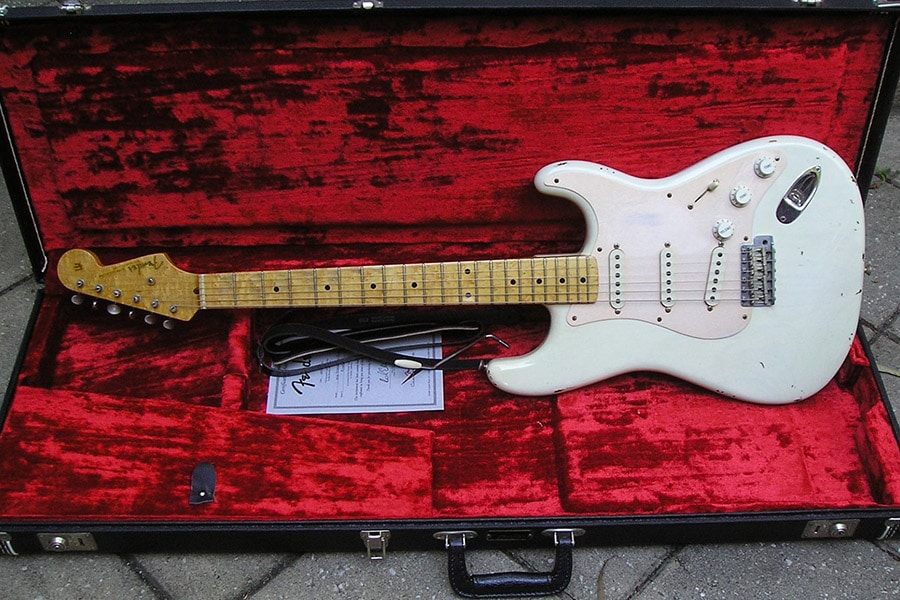 Matt's Vintage Guitars
Matt Snashall is an expert in vintage and secondhand American guitars, having collected and traded them for over 20 years. If you want a browse of his unique collection or to pick his knowledgable brain, book an appointment at Matt's Vintage Guitars in Camperdown.
Camperdown NSW 2050 – call: 02 9518 0150 or email: [email protected]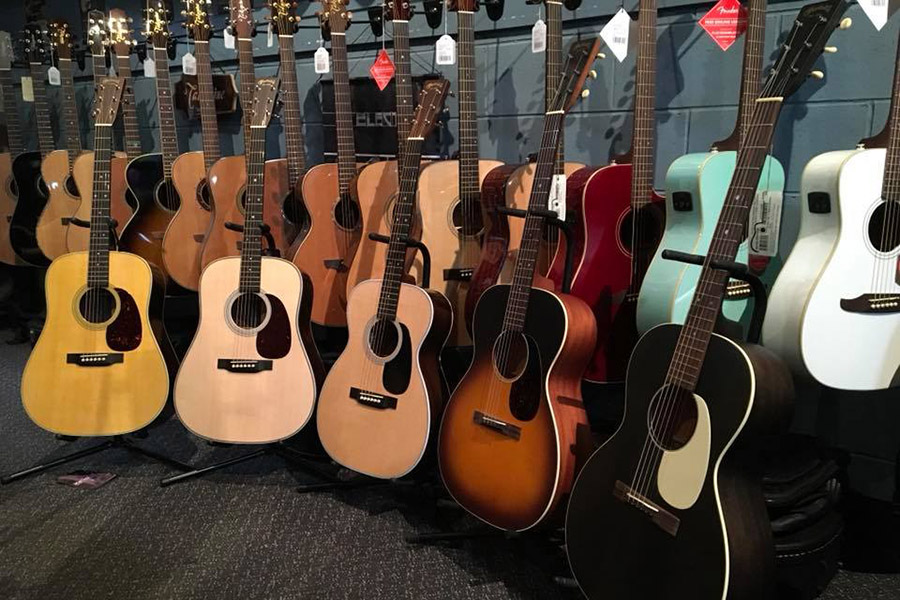 Wild Horse Guitars
The team at Wild Horse Guitars buy, sell, trade, consign, service, retrofit and repair vintage guitars in Sydney – so you know you'll be treated to the full service. From Admira to Yamaha and every letter in between, you'll find a huge range of brands, makes and designs to ensure you nail the perfect pitch every time.
Brumby Street, Surry Hills NSW 2010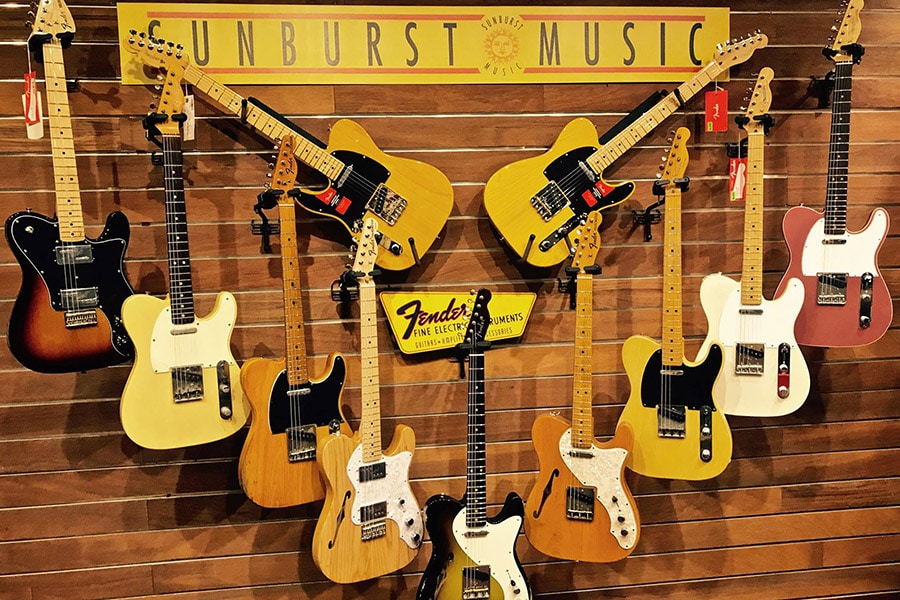 Sunburst Music
If the sound of a limited edition 30th Anniversary Vaughn Brothers Set get your fingers twitching in anticipation, you should probably get yourself in to Sunburst Music. Strong industry involvement since the 1980s has made this store the Eastern suburbs guitar shop in Sydney. And having played the guitars themselves, the likes of Keith Richards, Steve Cropper, Angus Young and Lenny Kravitz can confirm the rarity and high quality of Sunburst's guitars.
122-124 Coogee Bay Road, Coogee NSW 2034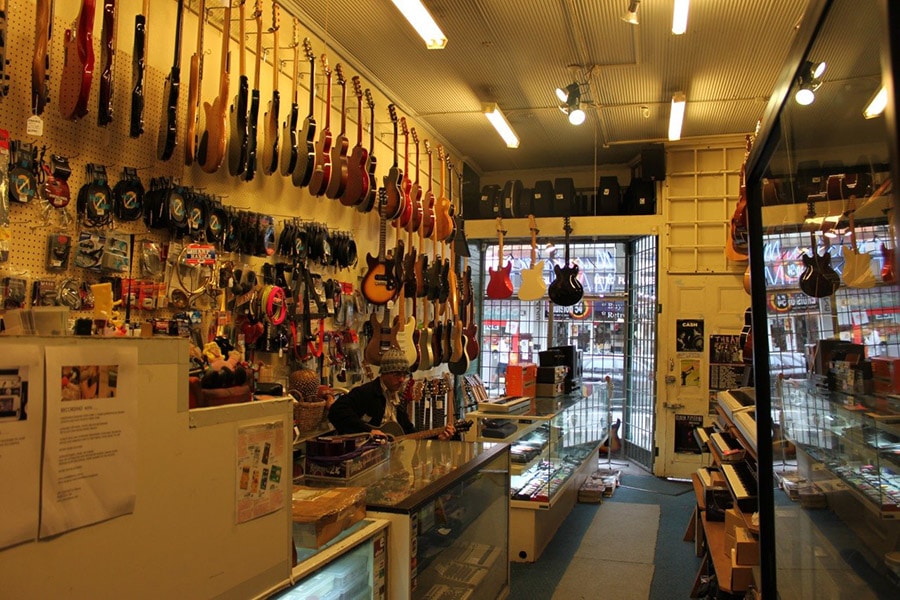 Pete's Musicians Market
Achieve your best tone with the expertise and varied range of guitars at Pete's Musicians Market. Think of a special market with an entire town's eclectic bunch of rare guitars in Sydney from decades past, all pooled in the one place. But imagine this as a permanent shop that you can visit at any time. And now stop imagining and simply go to Newtown to checkout Pete's.
494 King Street, Newtown NSW 2042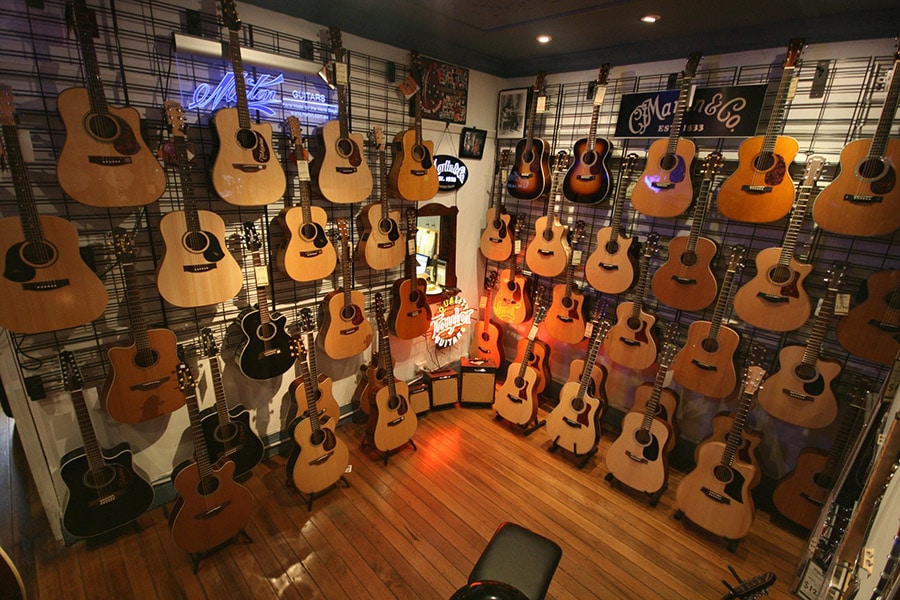 Gladesville Guitar Factory
For a huge range of guitars and accessories, Gladesville Guitar Factory is your go-to vintage guitar store in Sydney. They also have a repair shop, guitar school, rental options, clearance items and package deals. Their used and vintage guitars range from Collings' mandolins to a Martin & Co. vintage 1964 to a National Resolectric Resonator.
280 Victoria Road, Gladesville NSW 2111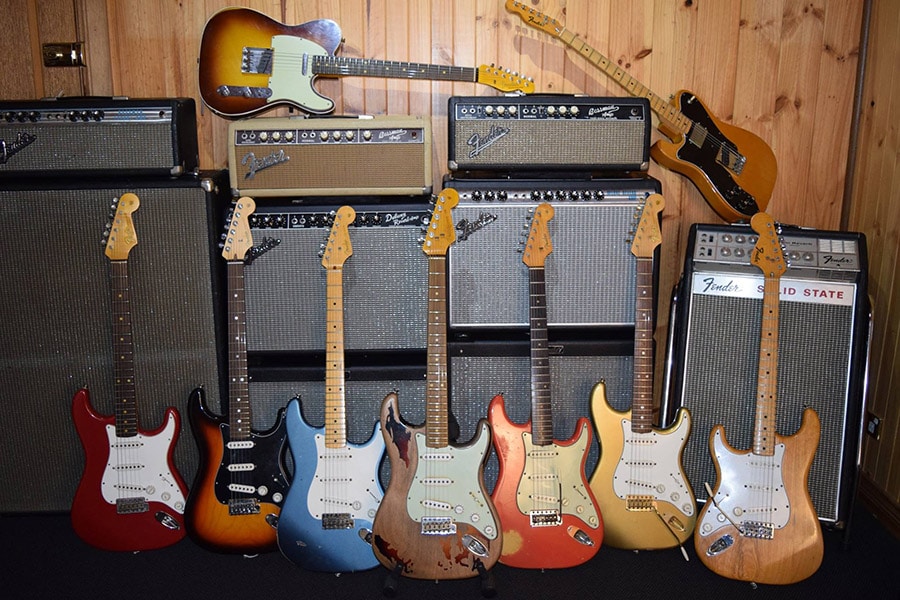 Downtown Music Sydney
First established in 1957, Downtown Music Sydney has a rich history of providing people's favourite new, old vintage guitars in Sydney from what was commonly referred to as Sydney's 'guitar strip' in Annandale. With 3 whole rooms of new, preloved, vintage and rare guitars, amps and accessories you're bound to find something that'll hit just the right chord.
141 Parramatta Road,  Annandale NSW 2038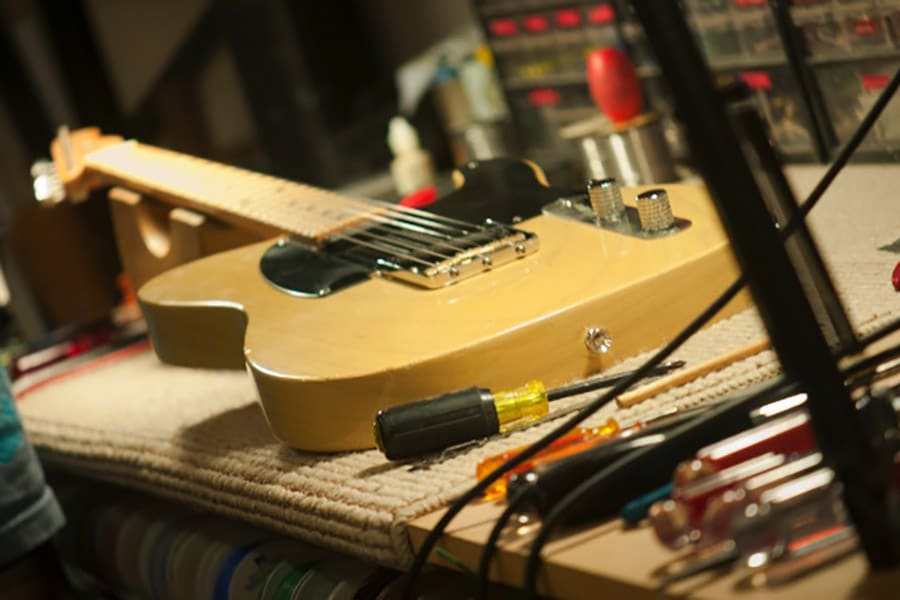 The Guitar Lounge Sydney
The Guitar Lounge Sydney considers themselves to the 'home of tone'. As the only dedicated Fender specialist in Australia, they are definitely in tune with specialist guitars. They stock exclusively Fender, Gretsch and Maton guitars, which is what sets them apart. As one of the most comprehensive vintage guitar stores in Sydney, they also provide valuations, amps and spare parts.
275 Clarence Street, Sydney NSW 2000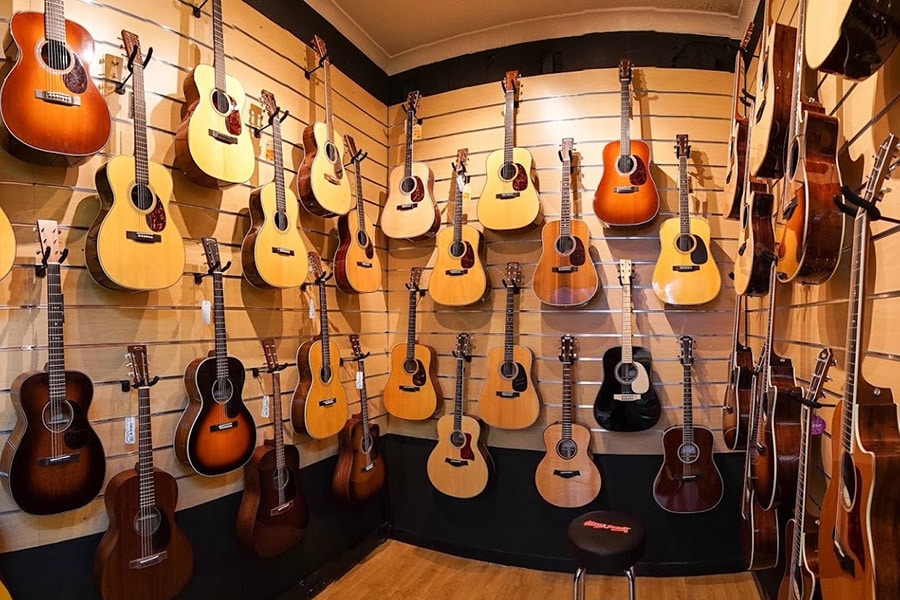 Guitar Factory Parramatta
Sift through the musical treasures at Guitar Factory, the Western suburbs' longest continuously trading music stores, and let your heart run free with the ample stock. The experienced staff at one of the best guitar shops in Sydney are all musicians themselves so are happy to run you through the irresistible and quirky range of rare guitars in Sydney they have on hand.
255 Church Street, Parramatta NSW 2150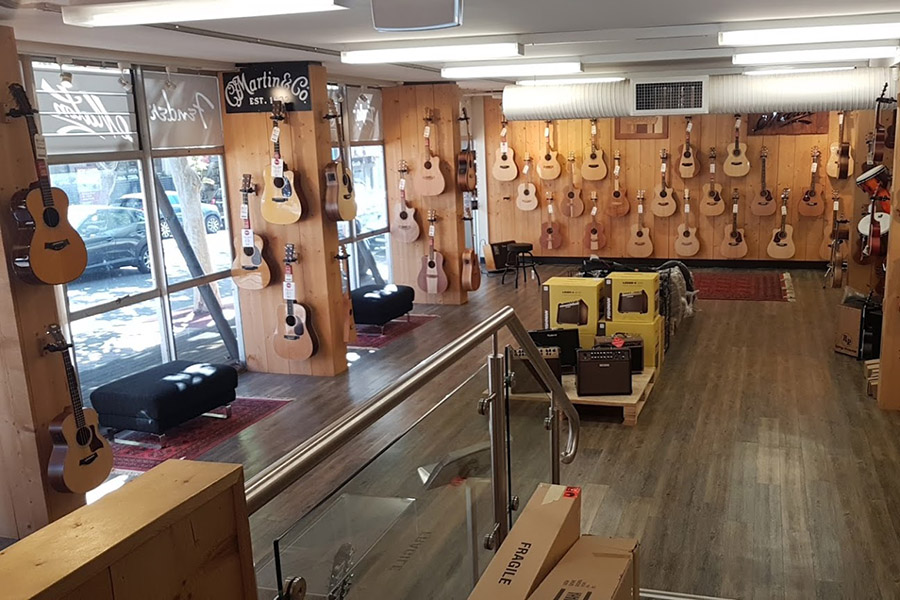 Big Music Shop
The Big Music Shop's platinum collection features rare, vintage, custom-built and premium quality electric and acoustic guitars. They guarantee each guitar in this range is of the most exceptional quality and will appeal to the most discerning players/buyers. If you want to play a vintage guitar in Sydney that is both musically and aesthetically on point, Big Music Shop is well worth a visit.
85 Alexander Street, Crows Nest NSW 2065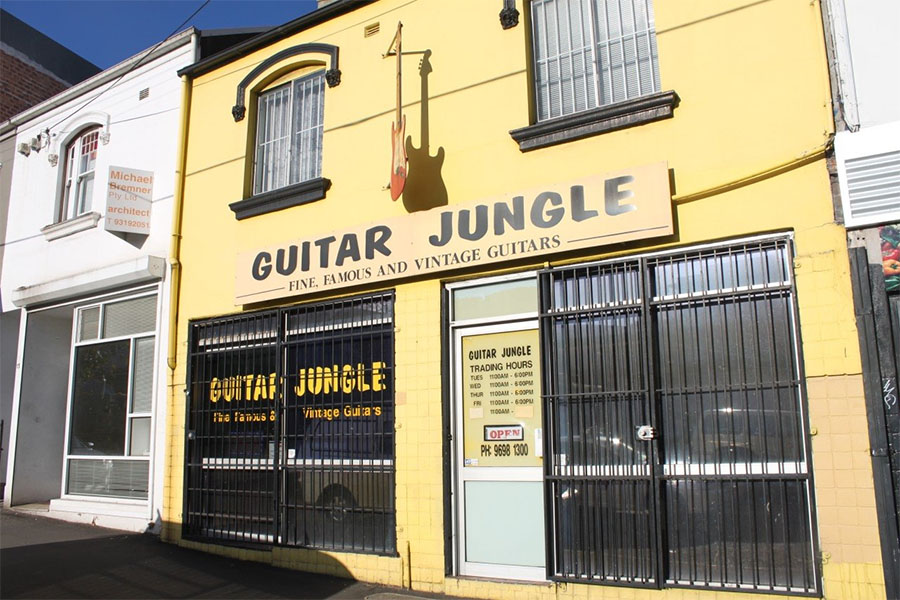 Guitar Jungle
The owner of Guitar Jungle, Leo, has been collecting, repairing, servicing and selling quality guitars for over 25 years. He's also been jamming with legends Joe Walsh and Jim Marshall, so you know he must have some idea about a well-strung guitar. Guitar Jungle have both contemporary and vintage guitars, acoustic, electric and bass. Combine this with a local, friendly touch and it easily qualifies as one of the best vintage guitar stores in Sydney.
153-155 Regent Street, Redfern NSW 2016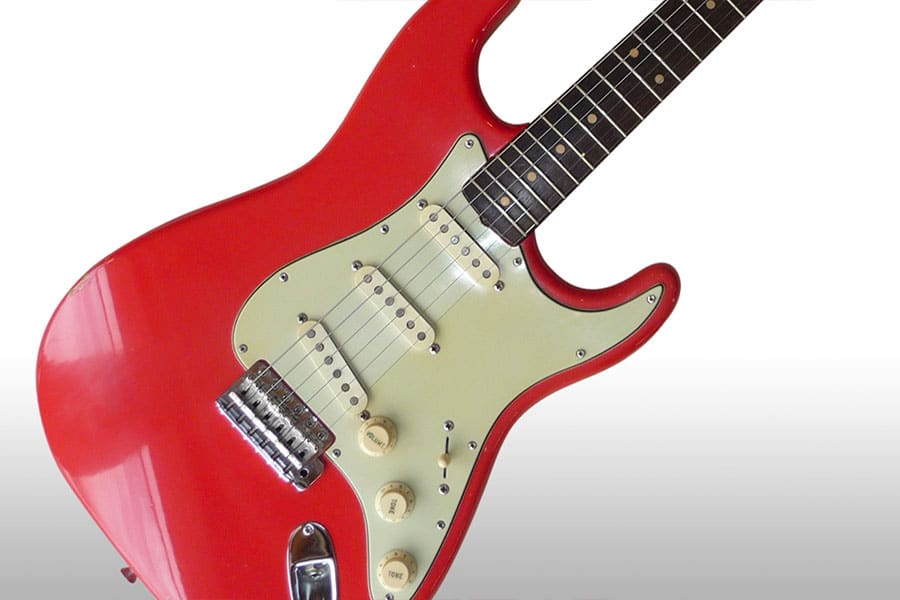 Vintage Guitars Australia
The name of Vintage Guitars Australia is pretty self-explanatory. Founder, Tony Sheedy, collects mostly pre-1970 Fender and Gibson vintage guitars in Sydney and 1980's vintage USA reissues, seeking only the very best, most original examples that are inspected by well known vintage experts. Sheedy has dealt with some of the world's leading vintage guitar dealers, making this one of the best vintage guitar stores in Sydney. If you're after something he doesn't have listed, he can almost certainly help you find it.
Sydney NSW 2000 – Visit website to contact
Have you subscribed to Man of Many? You can also follow us on Facebook, Twitter, Instagram, and YouTube.
---
You'll also like:
10 Fun Ways For Men to Get Fit
How to Lose Your Beer Gut
The Best Outdoor Gyms in Sydney
---