10 Best Golf Driving Ranges in Perth
Whether you've got an upcoming golf day with the people at work, or are just looking to polish off your putting, chipping and pitching after a long time off the green, the best driving ranges in Perth will get your swing on par. If you're looking to practice your stroke in Perth then this article is for you. Our team of editors have narrowed down the best driving ranges in the WA capital, taking opening hours, number of balls, price, and quality of the range into account. Let's check them out!
Best Golf Driving Ranges in Perth at a Glance
Our list of the best golf driving ranges in Perth goes like this.
Now we've had a look at our favourites, let's check out the complete list.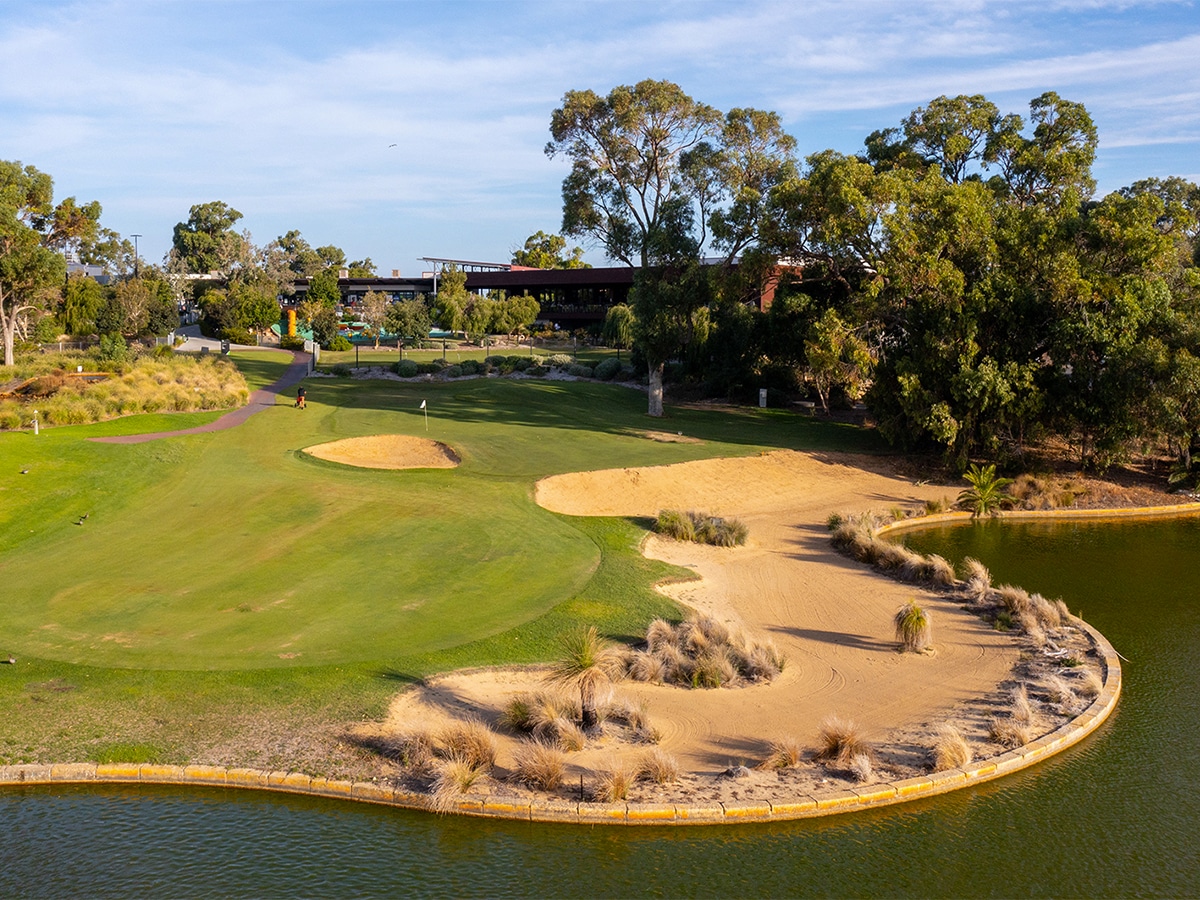 1. Wembley Golf Course
Address: 200 The Blvd, Wembley Downs WA 6019
Hours: Mon-Sun 5:30am-8pm
Phone: 1300 818 574
Overlooking the stunning city of Perth, this fully automated Perth driving range is pure class. 'The Swing' Driving Range features 80 bays on two levels and uses state-of-the-art touchscreen technology to deliver a ball to your tee as well as control your tee height. Undoubtedly designed to cater for all, this range also caters to both right and left-handed golfers.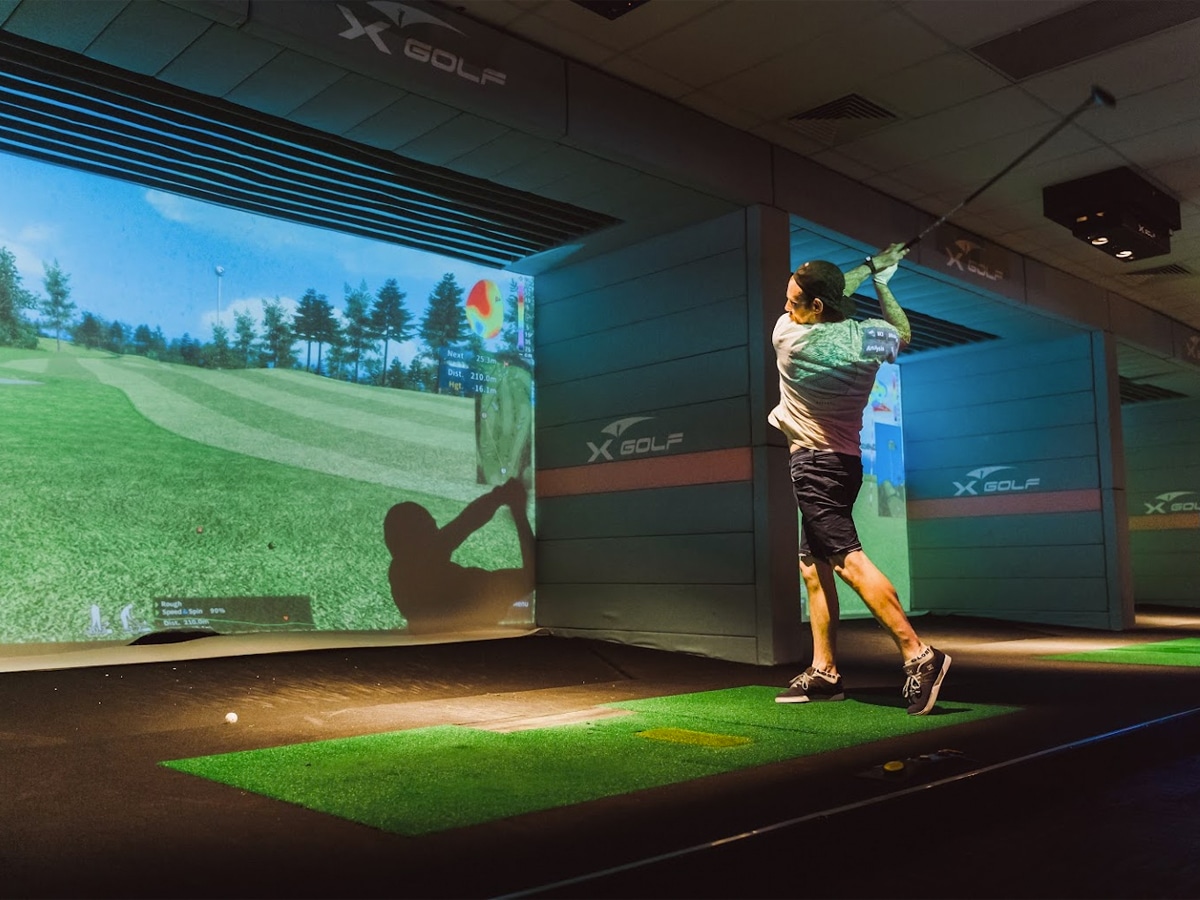 2. X-Golf Balcatta
Address: U1/2 Ledgar Rd, Balcatta WA 6021
Contact: Mon-Fri 8am-10pm, Sat 10am-11pm, Sun 10am-5pm
Phone: (08) 6361 1651
For something a little bit different, X-Golf is the indoor driving range in Perth that knows no limits. Located just ten minutes from the CBD, combining golf with a bar, live sports and a games room – this place almost sounds too good to be true. You will find six simulators where you can play some of the world's best digital courses, book lessons with PGA professionals or join the X-League competition. X-Golf's first venue in Western Australia is proving that golf most certainly is not a boring, old man's hobby and we're here for it.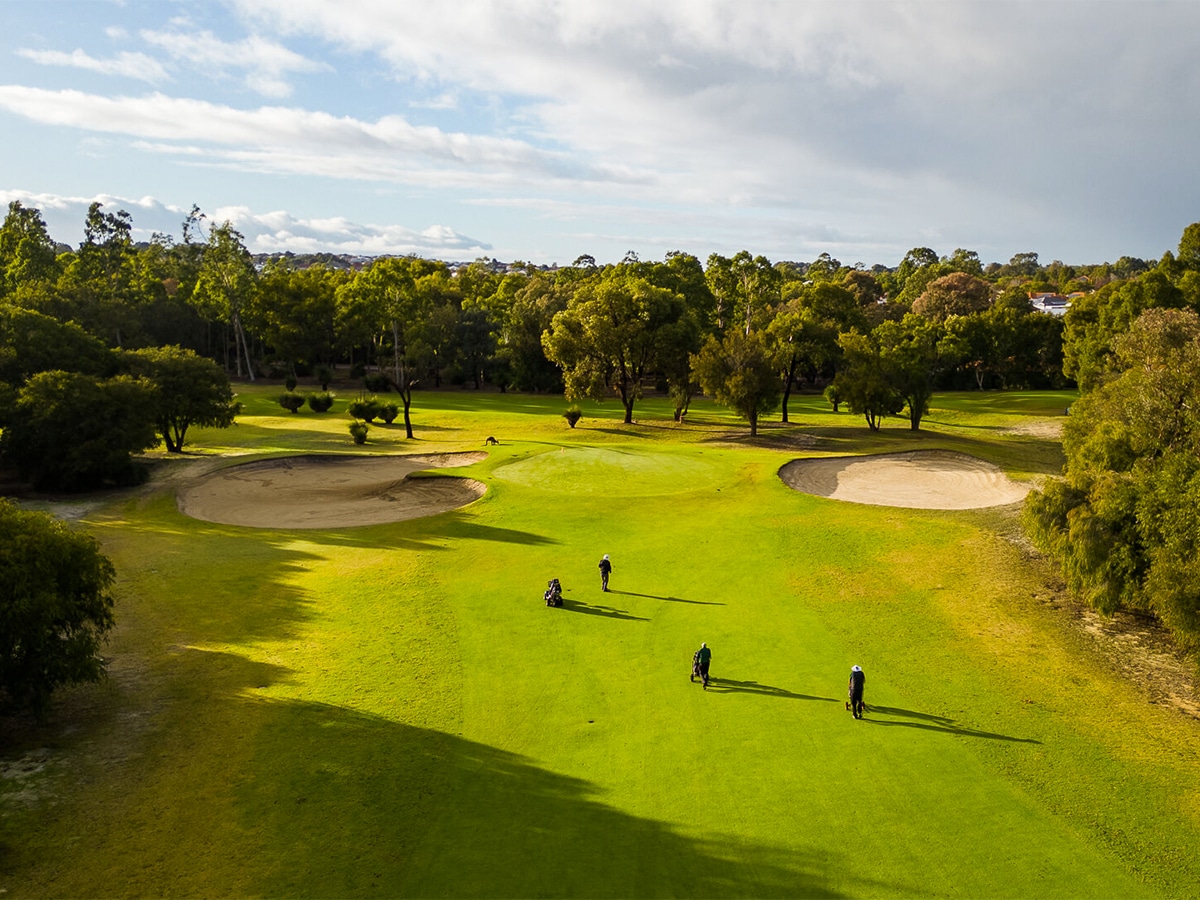 3. Carramar Golf
Address: 61 Golf Links Dr, Carramar WA 6031
Hours: Mon-Sun 6am-6.30pm
Phone: (08) 9306 1133
One of the most extensive golf ranges in Perth at a massive 150 metres wide, Carramar Golf has always got room for you (and your mates) to enjoy a swing or two. The driving range fairway has three target greens so you can work on your approaches, chipping and putting. There are clubs available to hire and there is no need to book – all you have to do is rock up.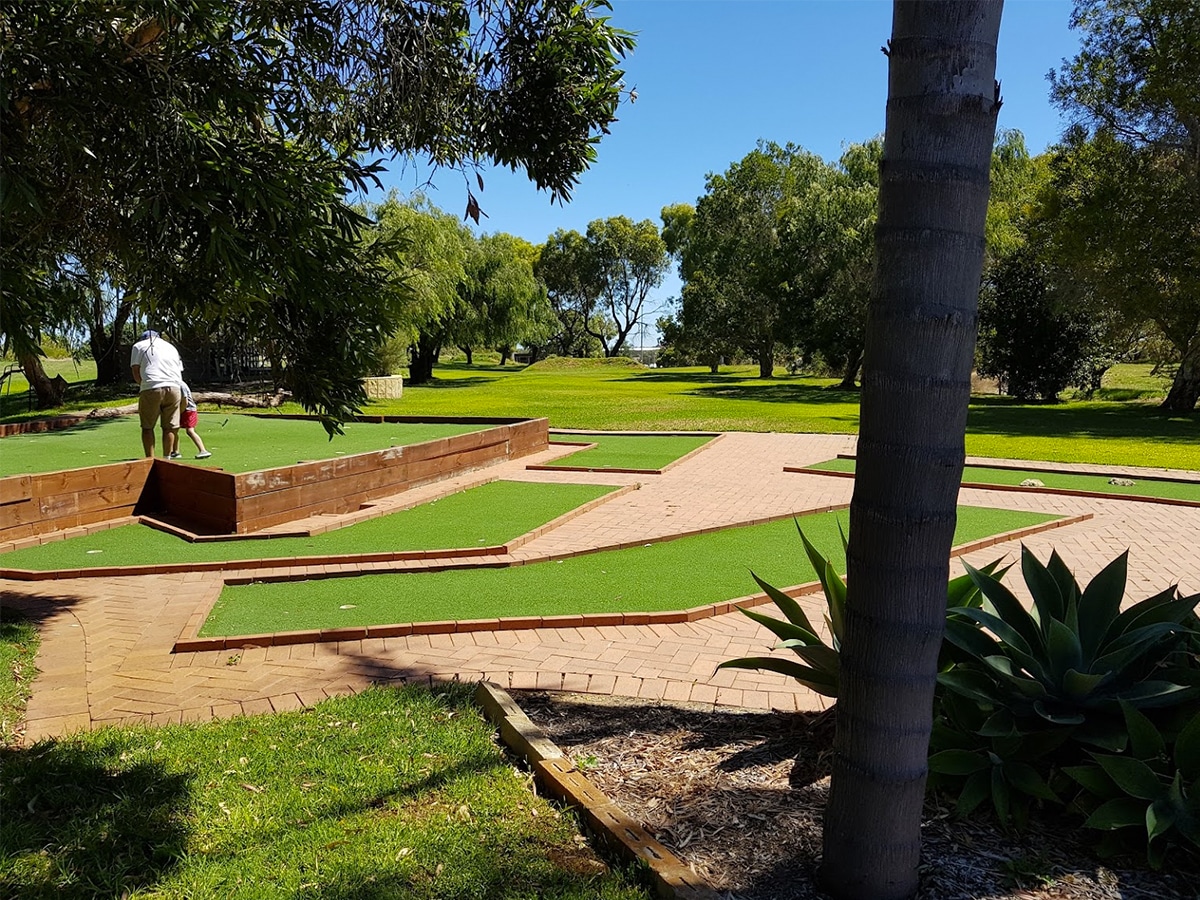 4. Rockingham Driving Range
Address: 1521 Ennis Ave, East Rockingham
Hours: Mon-Sun 10am-6pm
Phone: 0447 464 653
One of the best driving ranges in Perth for people of all ages, Rockingham Driving Range has options for juniors, guests and pensioners, as well as regulars. Ideal for those located in the southern suburbs of Perth, the 250-metre range has ten roomy undercover bays and a group of grass tees – the perfect recipe for some serious putting practice.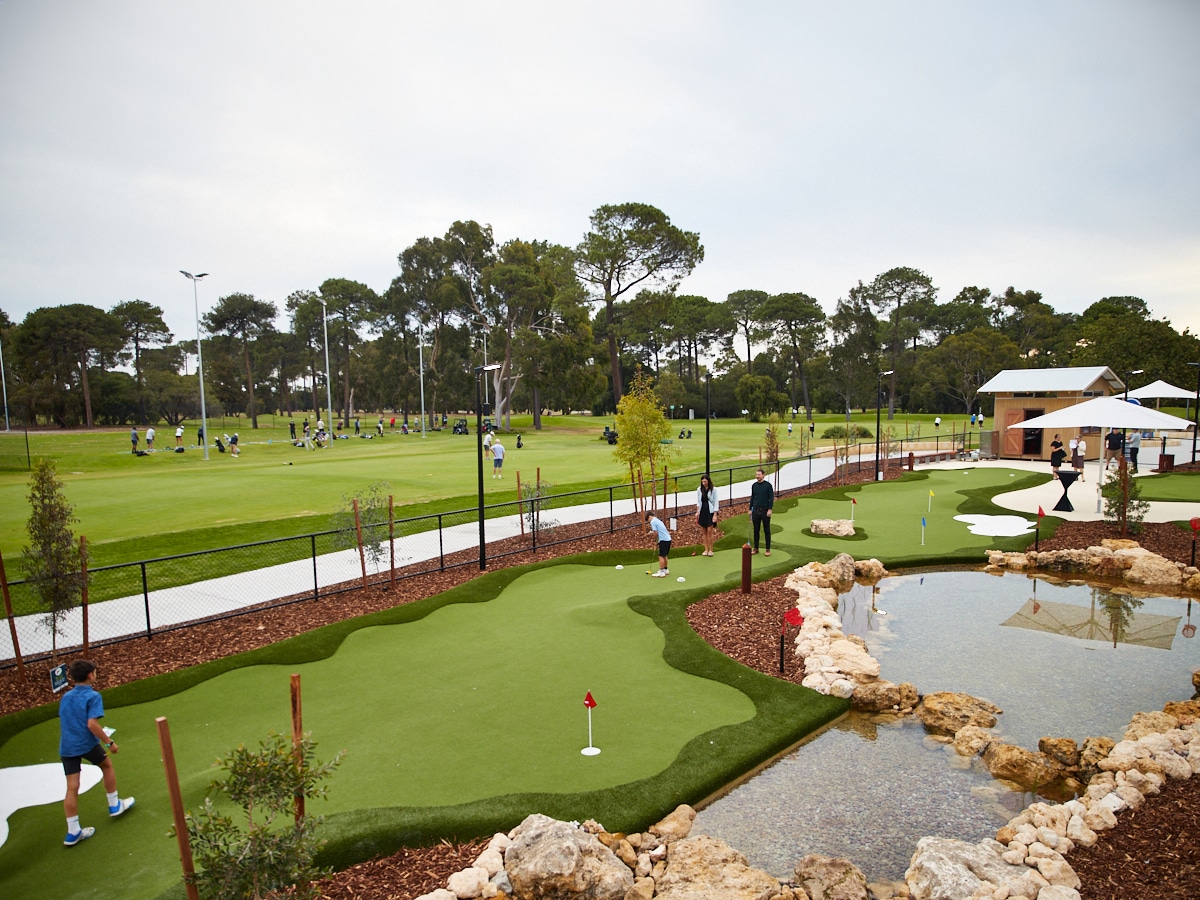 5. Collier Park Golf Course
Known for its expansive grass tee range, Collier Park Golf Course is one of the best driving ranges in Perth for those who prefer a bit of space. There are an impressive 20 bays available that also adapt to the weather – hit on lush grass during the warmer months, and in the cooler months hit on mats. There are floodlights for night golfers and 105 balls here will only set you back $20.
---
Featured Video from Man of Many
---
Address: Hayman Rd, Como WA 6152
Hours: Mon 9am-8pm, Tues-Sun 6am-8pm
Phone: (08) 9484 1666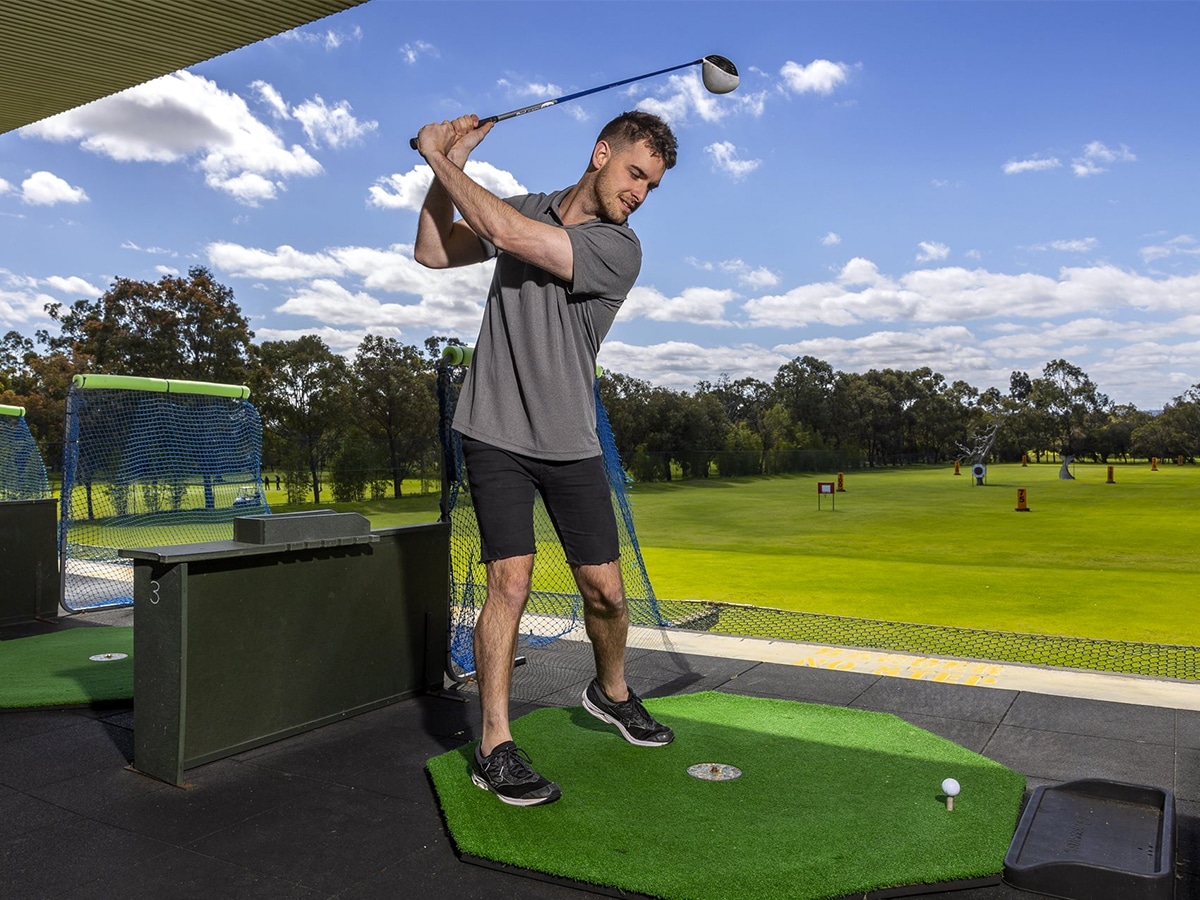 6. Whaleback Golf Course
Address: Whaleback Ave, Parkwood WA 6147
Hours: Mon-Thur & Sun 7am-8pm, Fri-Sat 7am-7.30pm
Phone: (08) 9457 8999
Thanks to this two-storey, state-of-the-art oasis, there are no excuses not to practice. The driving range and practice facility feature fully automated tees and year-round coverage from the elements, the greens and practice bunker are all floodlit so you can tee up into the night. Also, hitting balls from the top storey here almost feels as if you're teeing off into the tree tops.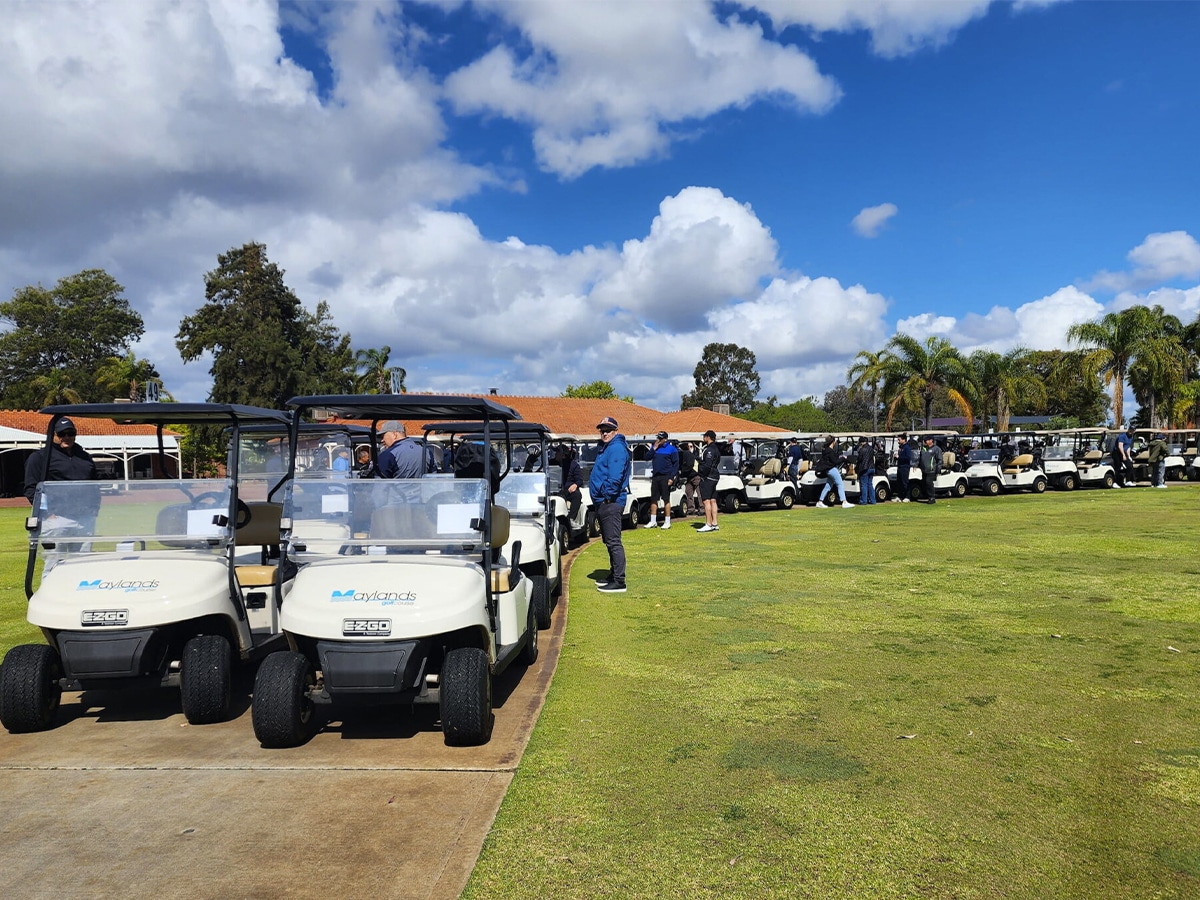 7. Maylands Peninsula Golf Course
Address: 13 Swan Bank Rd, Maylands WA 6051
Hours: Mon-Sun 6am-7pm
Phone: (08) 9370 3211
Conveniently located just on the outskirts of Perth, this is by far one of the best driving ranges in Perth for some post-work swings. The fully grassed golfing range is perfect for those looking to refine their skills with a range of options depending on what you're looking for – with small buckets can for $8, medium buckets for $13 and large buckets for $18.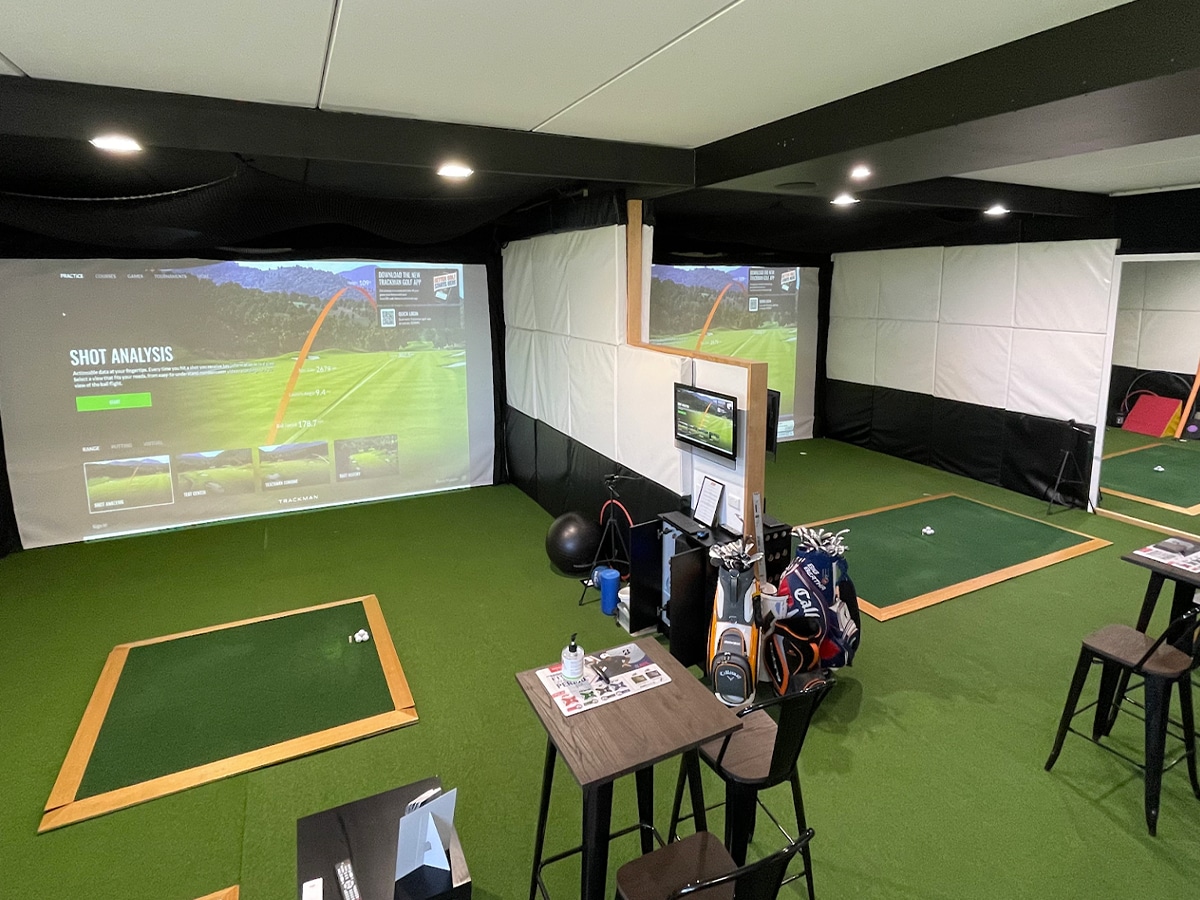 8. Perth Golf Centre
Address: 60 Hayes Ave, Yokine WA 6060
Hours: Tues-Sat 9am-5pm
Phone: (08) 6184 8819
This Perth driving range offers more than just golf, the unique centre is an indoor driving range that delivers the ultimate virtual golf experience at their state-of-the-art Trackman facility. These guys are serious about helping you up your game, with 6 PGA Professionals on staff equipped with Trackman, Quintic Ball Roll, Capto and 4D Motion Technology all designed to help you improve your game. The best bit is you can also enjoy a few beers while you're at it!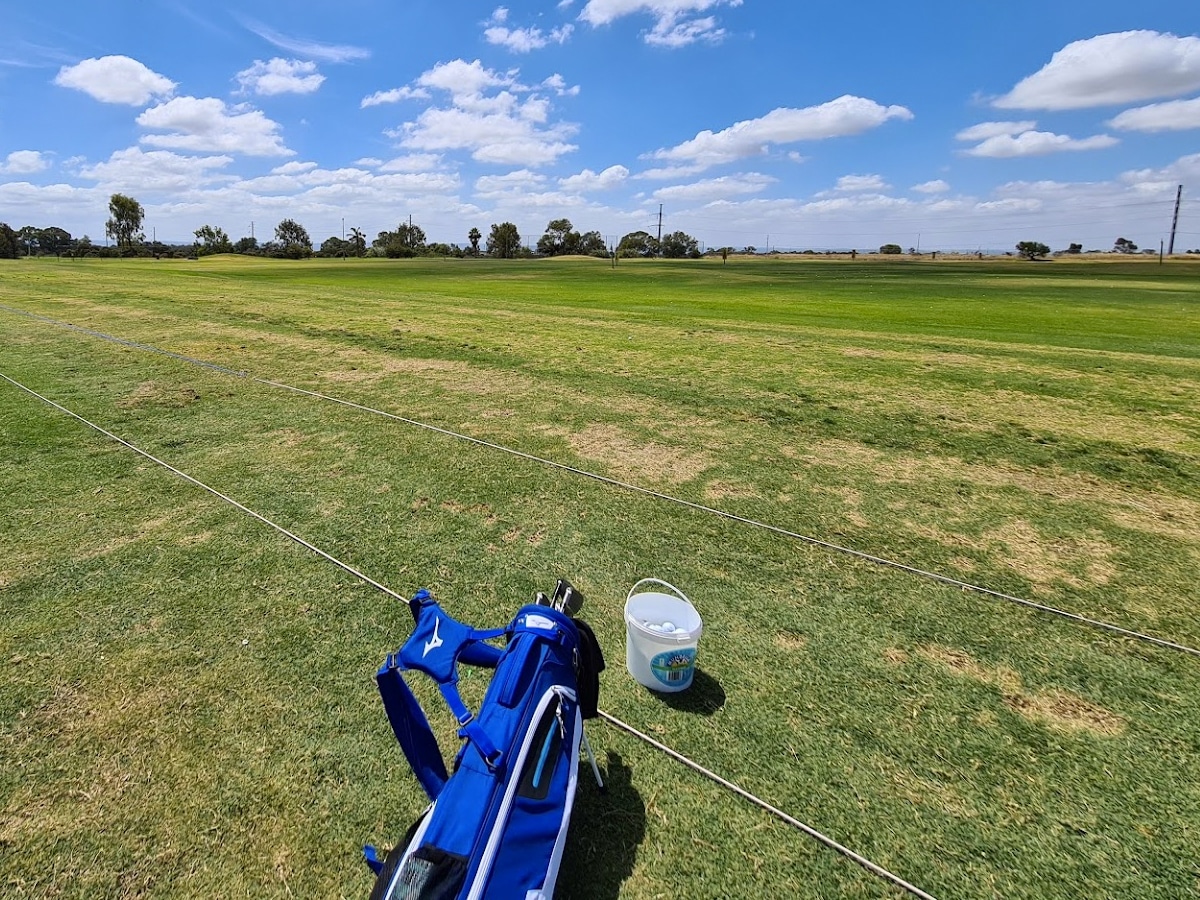 9. Melville Golf Centre
Address: 18 Dimond Ct, Leeming WA 6149
Hours: Mon-Fri 9am-9pm, Sat-Sun 9am-8pm
Phone: (08) 9332 4653
Not only one of the cheapest golf ranges in Perth, Melville Golf Centre is also one of the best places to practice your hitting if you find yourself south of the river. Make the most of their large putting green, practice chipping bunker and floodlit 250-metre driving range with a grassed tee area.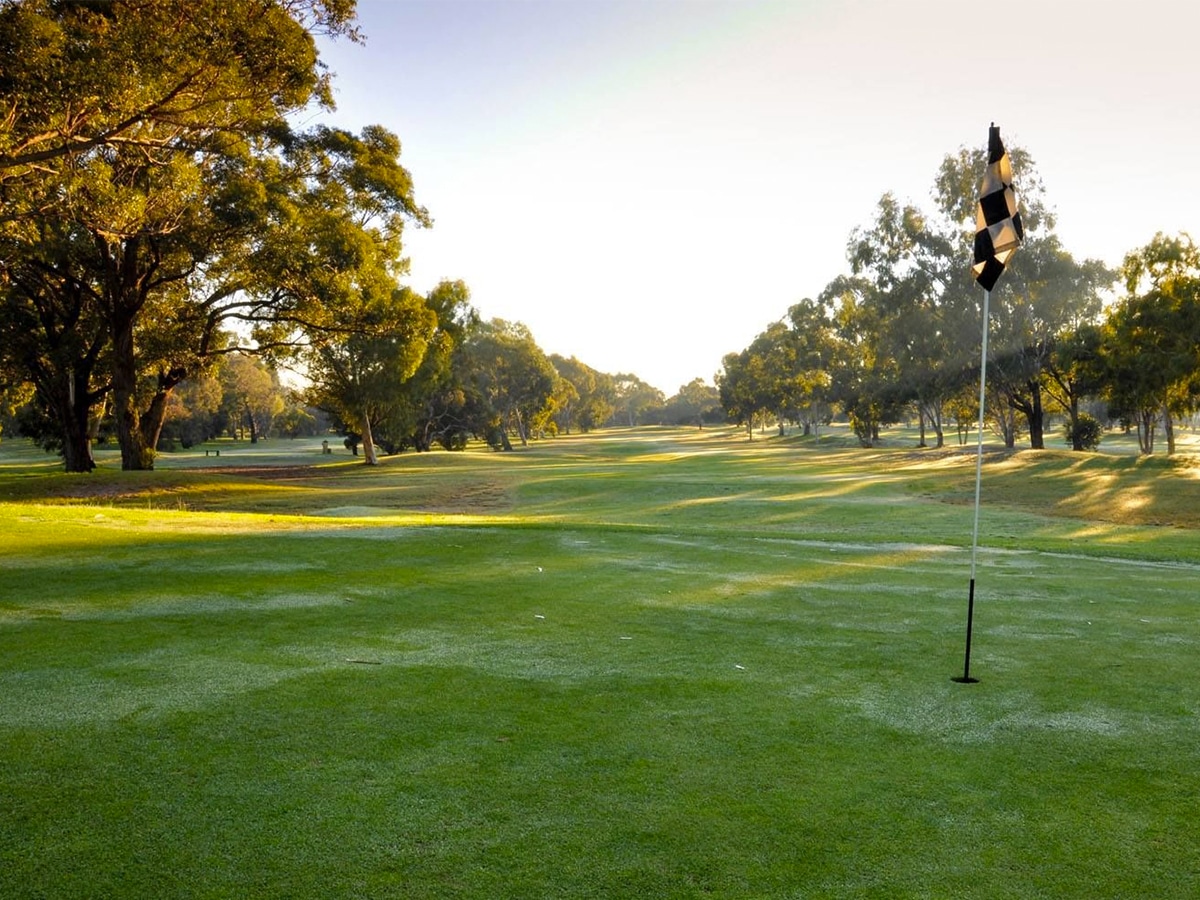 10. Hillview Golf Course
Address: 350 Kalamunda Rd, High Wycombe WA 6057
Hours: Mon-Sun 6.30am-5pm
Phone: (08) 9454 5554
Hillview Golf Course is probably the best driving range in Perth if you're keen to play a full 18 holes and then take some precious time to yourself to practice before or after. Located just twenty minutes out of the Perth CBD, you can see why this place draws such a social crowd. And afterwards, you can sit back, relax and enjoy the views as you at the Sports Bar – what more could you want?
Key Things to Consider for Perth Driving Ranges
The key factors to keep in mind when deciding where to go:
Price – Prices can range from $10 – $30 for a bucket of balls.
Food – A few driving ranges in Perth also have an entertainment venue attached.
Bucket Size – Consider the number of balls you get in the bucket.
Shade – While most driving ranges are covered, some will leave you standing out in the sun.
Alternatives to Golf Driving Ranges in Perth
If you're looking for a driving range, but you're feeling a little peckish, we recommend checking out some of the best breakfast spots Perth has to offer. If you're looking to visit somewhere after smacking the living daylights out of a few balls, why not visit the best burger joints in Perth or maybe the best Korean BBQ if you're heading into town with a few friends? Alternatively, check out our favourite Mad Dog Adrian of Perth videos.
How We Chose the Best Golf Driving Ranges in Perth
With more than 10 years of experience covering the best golf driving ranges around Australia – including Sydney, Brisbane, and Melbourne – our team of editors has curated a list of the best golf driving ranges in Perth. They've taken into account everything from the number of balls in the bucket to the price your pay for those balls. They've also thought about the length of the range (choosing to rank those with a 150m+ range higher) while also thinking about all-weather play by highlighting those ranges with shade and shelter.
Perth Golf Driving Range FAQs
Can you drink at any driving range in Perth?
While you're allowed to enjoy a drink or two on the course, most driving ranges in Perth prohibit the consumption of alcohol.
What type of footwear is best for a golf driving range?
Shoes that give you enough grip when you swing your club are recommended. We typically lean towards trainers and sneakers.
What clothing should you wear to a golf driving range?
Smart casual is the general standard when you're going to a driving range. Typically, public courses have a more relaxed dress code, whereas private courses can ask for closed-toe shoes and collared shirts. We tend to wear a polo shirt, golf shirt and khaki shorts/pants with golf shoes.
You'll also like:
---
Featured Video from Man of Many