Televangelist Claims to Have Destroyed COVID-19 with the 'Wind of God'
Well everyone, pack your things up and get ready to go back to work because televangelist Kenneth Copeland has apparently done what no medical professional has been able to. At a service attended by a few dedicated fans held in his empty megachurch, the influential paster revealed the COVID-19 pandemic would be "over much sooner than you think". No, not due to a medical breakthrough, but because "Christian people all over this country praying have overwhelmed it'. In an infinitely more bizarre move, Copeland then turned directly to the camera and blew what he referred to as 'the wind of God'.
You'll also like:
Celebrities Shaving Their Heads is the New Isolation Trend We Can Get Behind
How to Make Your Own Homemade Face Mask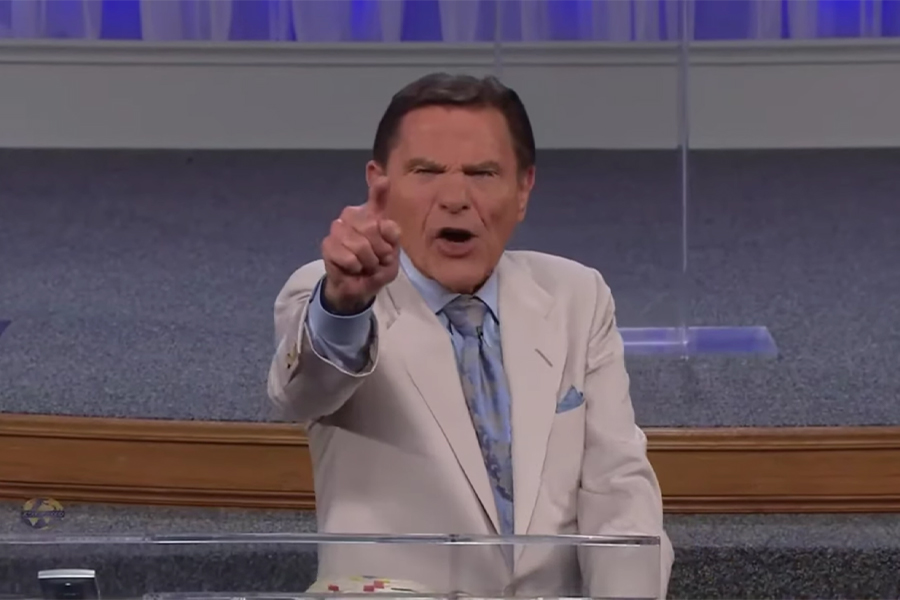 "I blow the wind of God on you. You are destroyed forever, and you'll never be back. Thank you, God. Let it happen. Cause it to happen," Coleman shouted into the camera after leading a strange and somewhat unnerving chant. "Wind, almighty, strong, south wind, Heat: Burn this thing, in the name of Jesus. Satan, you bow your knees. You fall on your face."
This isn't the first time Copeland has made some pretty sensational COVID-19 claims. The Texas pastor previously suggested that viewers could be healed of the virus by touching their screens, ironically going against the sanitation and hygiene standards we've all be advocating for. Like all good megachurch televangelists though, Copeland has reminded viewers to continue to pay their tithes, whether they've lost their jobs or not.
The footage isn't exactly what we thought the end of the global pandemic would look like. We kind of assumed it would involve less spitting and more medicine, but you know what they say, the lord works in mysterious ways.
You'll also like:
Celebrities Shaving Their Heads is the New Isolation Trend We Can Get Behind
How to Make Your Own Homemade Face Mask