VB Just Launched a Cologne Called 'Thirst'
Ever come home from the pub after a solid sesh only to be lambasted by your partner for smelling like a brewery? Well, jokes on them because it's about to become a daily occurrence. No, we aren't promoting alcoholism, just the launch of Victoria Bitter's new fragrance Thirst: A Scent by VB. A new odour for hard-working Australians who like to indulge in a few knock-off bevvies, Thirst has the impression of blood, sweat and tears, without the aroma.
You'll also like:
Shane Warne's New Fragrance Lets You Smell Like the King of Spin
VB's New Line of Big Cold Gear Clothing: for a Hard-Earned Thirst for Fashion
VB Thongs to Complete Your Australia Day Outfit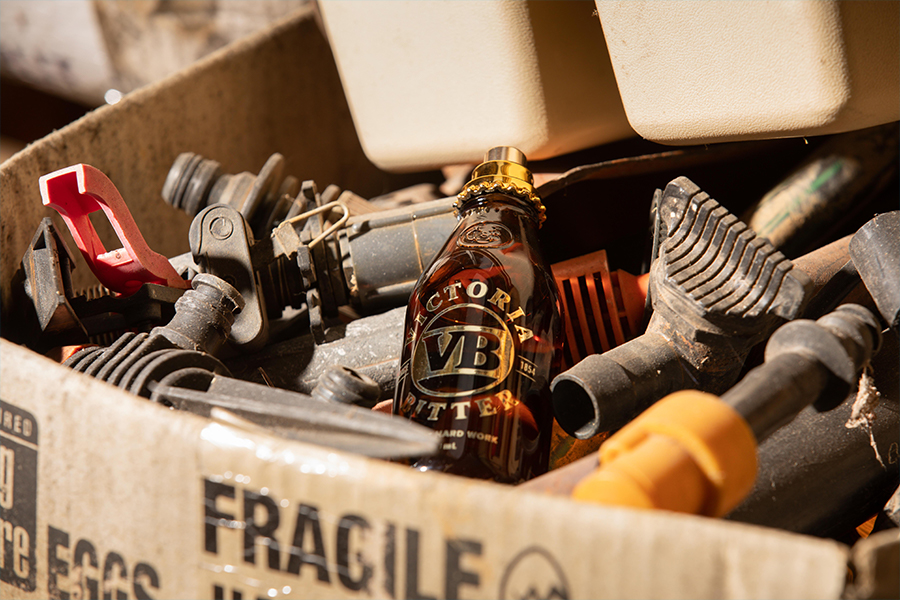 To craft the new fragrance, the brewers at VB partnered with leading Australian perfumers creating a big, bold scent. The result is a combination of premium perfume oil along with the essence of Australian Super Pride hops used to brew Victoria Bitter. According to VB, Thirst is a fragrance that "celebrates that satisfying moment of knock off". The new scent opens with a refreshing combination of bitter citrus and icy aromas, before finishing with the bold freshness and energy of sweet hoppy accents. "Thirst is a scent that every man can get around. It will make you wanna sniff your mate after a full day on the tools," VB ambassador, Harley Breen said.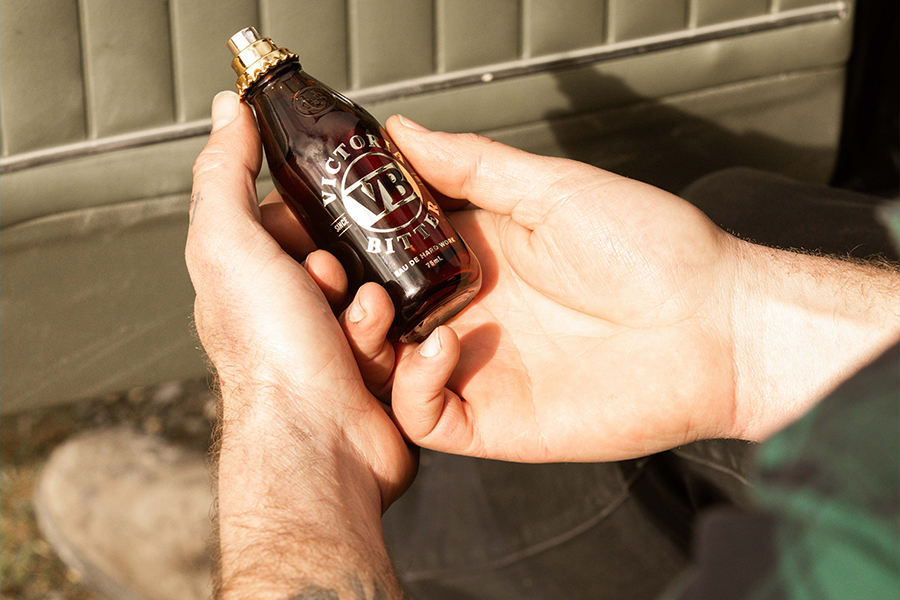 The launch of VB's new fragrance comes at a great time for Aussie blokes looking to up their aroma. Just last week, Warney dropped his new fragrance SW23, a similarly woody scent that reeks of masculinity and a five-wicket haul on Boxing Day. Both fragrances are available at Chemist Warehouse, releasing just in time for Father's Day. So, if you're looking to surprise the old boy with a familiar scent, you know what to do.
"We love hard work, but let's be honest, no one wants to be the person who brings the smell of the worksite to the pub, which is why we created Thirst," Victoria Bitter marketing director, Hayden Turner said. "It enhances that perfect knock off moment – a spray of Thirst, followed by an ice-cold VB at the pub with your mates. We wanted to honour that moment with a fragrance that every hard-working, VB drinking, Aussie man would be proud to wear."