14 Best Sneaker Stores in Melbourne
Whittled down from a wide selection of fashion establishments, we have compiled a list of the 14 Best Sneaker Stores in Melbourne. For years now Melbourne has been at the forefront of fashion in the land girt by sea, and surely, sneakers shops should be included in that, right? Yes, yes you are right.
No matter what you're into, whether the mainstays of adidas, Converse, Nike or Puma, the luxurious brands such as Balenciaga and Y-3, or the artisanal European trainers from brands such as Buttero and Preventi, Melbourne and its sneaker shops are sure to provide. After all, if you're not in your bed, then you're in your shoes, seems only fitting you wear the fresh and finest footwear.
---
You'll also like:
Blacked Out – The Best Triple Black Sneakers
12 Best Sneaker Blogs
Top 10 Sneakers You Can Wear to Work 
---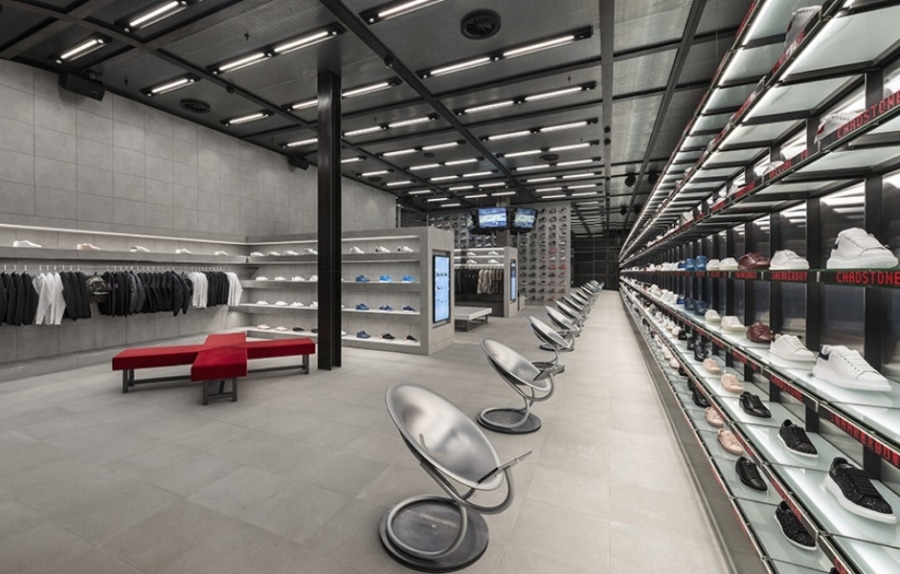 Sneakerboy Melbourne
Combining the winning formula of luxury sneakers with a modern avant-garde spin on retail shopping Sneakerboy has lived up to the hype generated before the stores official opening. As stated in previous sneaker appreciation articles Sneakerboy offers a sneaker showroom in the centre of Melbourne. Customers can try on the latest offerings from brands such as Alexander McQueen, Balenciaga and Raf Simmons then purchase the shoes online, within a few days your sneaker arrive. It's different and against the grain, very Melbourne.
1/265 Little Bourke St, Melbourne VIC 3000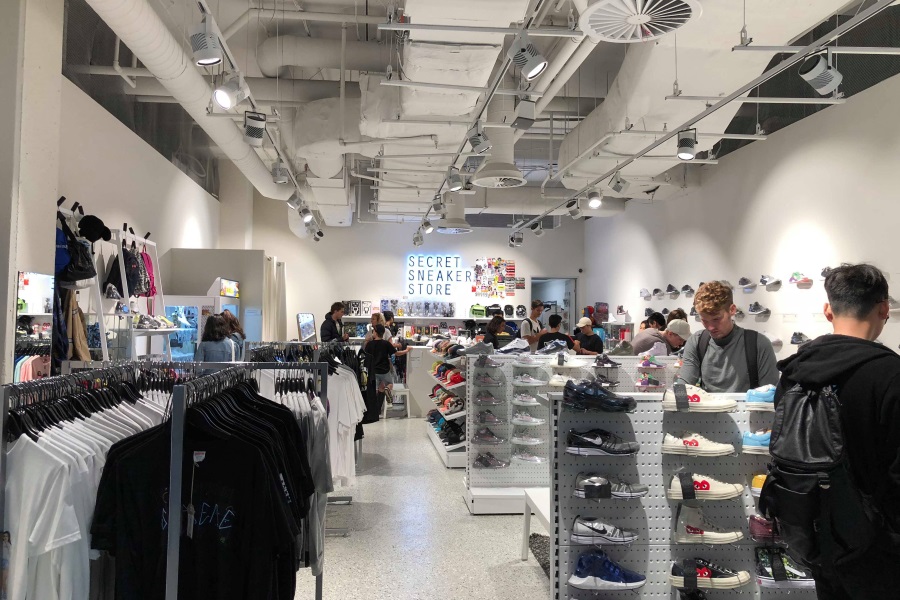 Secret Sneaker Store
Wanting to build on the hype of sneaker swap meets Melbourne's Secret Sneaker Store or SSS has a simple goal, to bring together the wider sneaker collecting community in a buy and trade setting. Connoisseurs of Converse, Appreciators of Adidas and Purveyors of Puma are welcomed and accepted at one of Melbourne's premier sneaker shops.
Shop 220B, Level 2, Melbourne Central Shopping Centre, 211 La Trobe St, Melbourne VIC 3000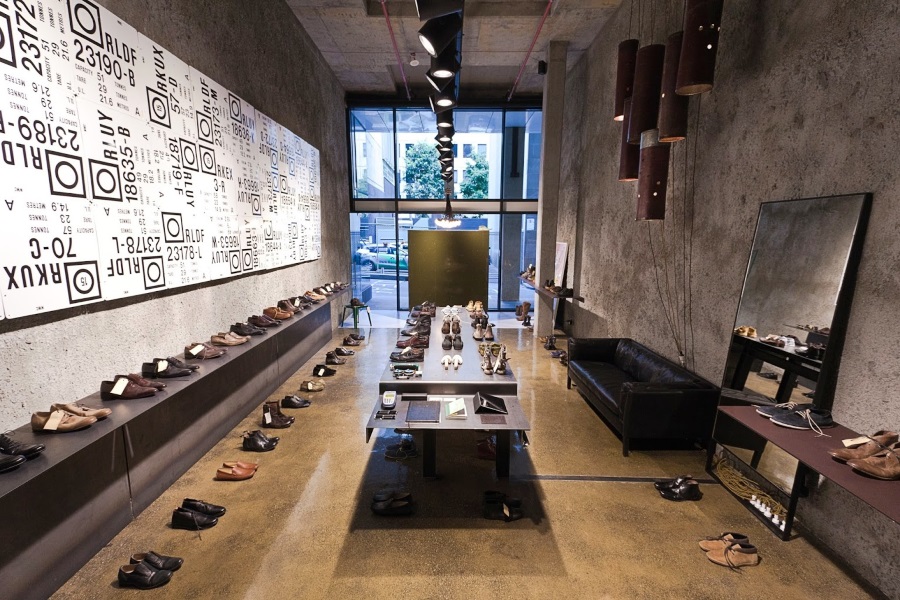 124 Shoes
124 Shoes markets itself as a "unique artisanal experience for shoe lovers", one that provides only the finest, meticulously selection of Italian footwear. Adorning your feet in a pair of excellent European sneakers is a treat to say the least. With close to 40 years of footwear experience, founders Anthony Barbieri, Neville Colaianni and their team of shoe experts provide personalised service and expertise.
Multiple Locations
Shop 201, Level 2, 287 Lonsdale St, Melbourne VIC 3000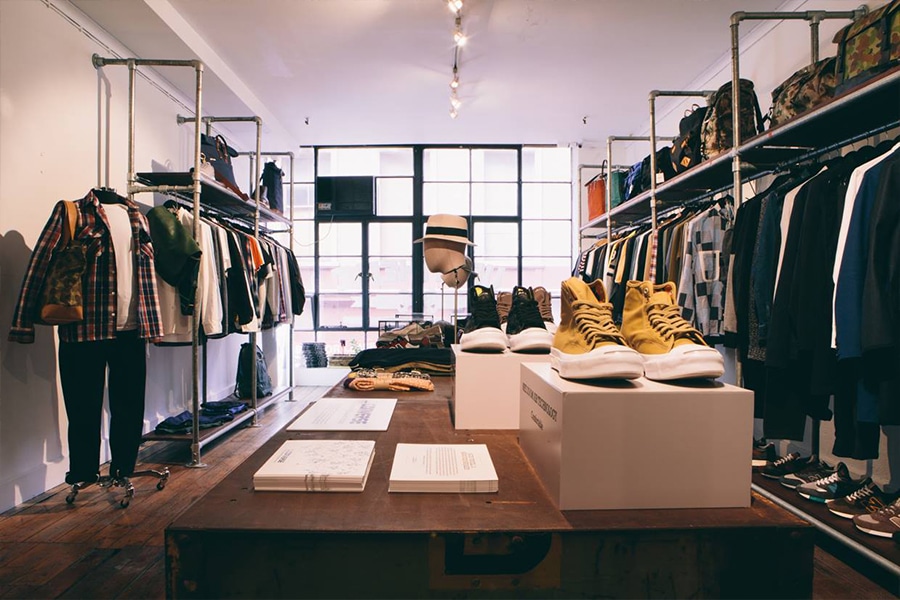 Up There
Located in a cosy, welcoming shopfront Up There offers excellent products sourced from all over this big blue beautiful planet. In addition to providing outstanding items the Melbourne sneaker store also delivers expert knowledge when it comes to footwear and fashion.
1/15 McKillop St, Melbourne VIC 3000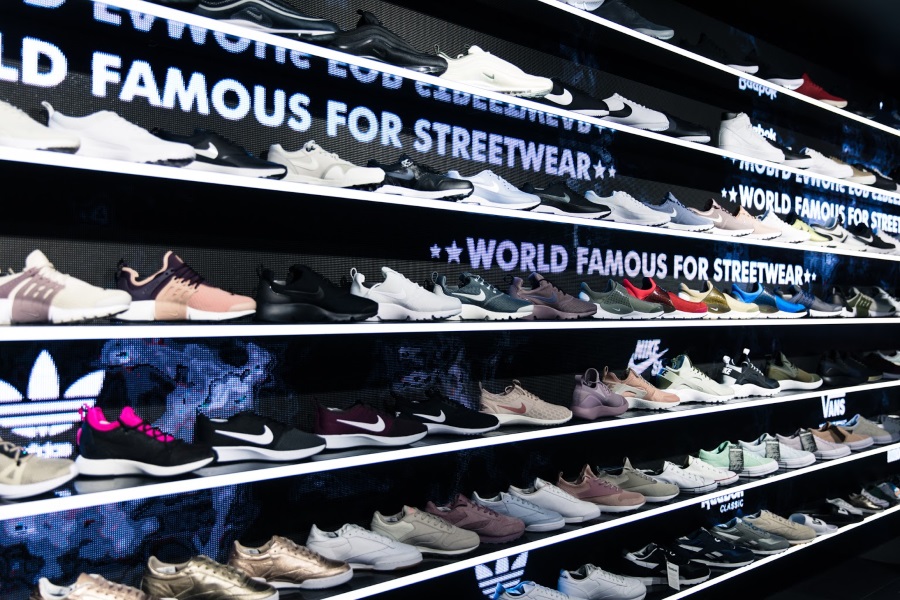 Culture Kings Melbourne
If you're looking to not only refresh your footwear selection but also give yourself and your wardrobe the entire streetwear overhaul than look no further than Culture Kings. Combining the latest products with in-store barbers and live DJ's the experience is like no other. A visit to this outlet will be sure to be a memorable time.
Multiple Locations
19-25 Russell St, Melbourne VIC 3000
Platypus Shoes
With a selection as impressive as any of the other footwear chains Platypus Shoes is one to watch when it comes to the Melbourne's sneaker game. Combining a rigorous product selection process with expert staff, the monotreme named shop is sure to have what you're looking for.
Multiple Locations
Level G, Melbourne Central Shopping Centre, 211 La Trobe St, Melbourne VIC 3000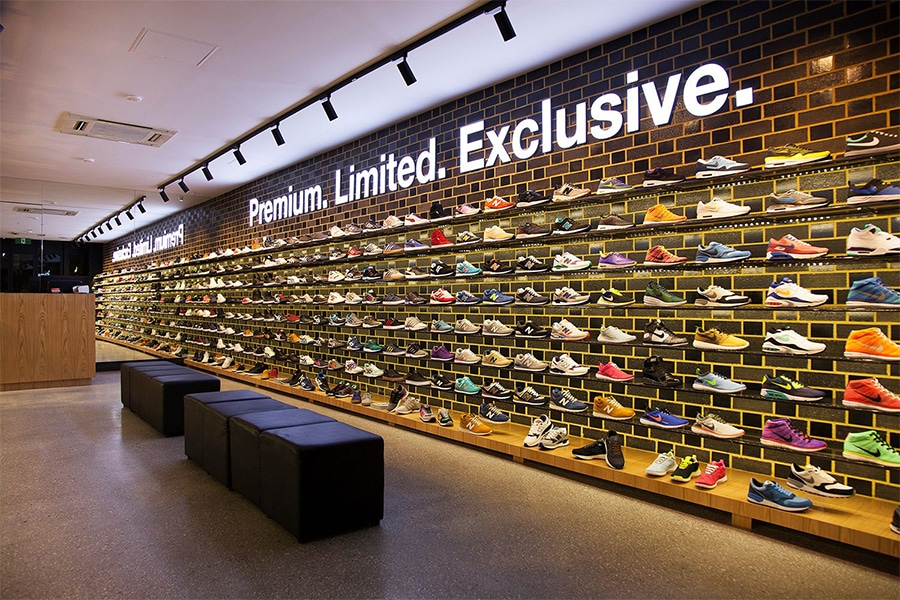 HYPE DC
Similar to Platypus Shoes, HYPE DC certainly provides when it comes to the latest and greatest in sneakers. Don't let the quantity factor deter you, without a doubt quality is still of the utmost concern. With shops all over Melbourne you're sure to find your next favourite pair of sneakers while being provided by a friendly staff member, what more could you want?
Multiple Locations
Shop 246, Level 2, Melbourne Central Shopping Centre, 211 La Trobe St, Melbourne VIC 3000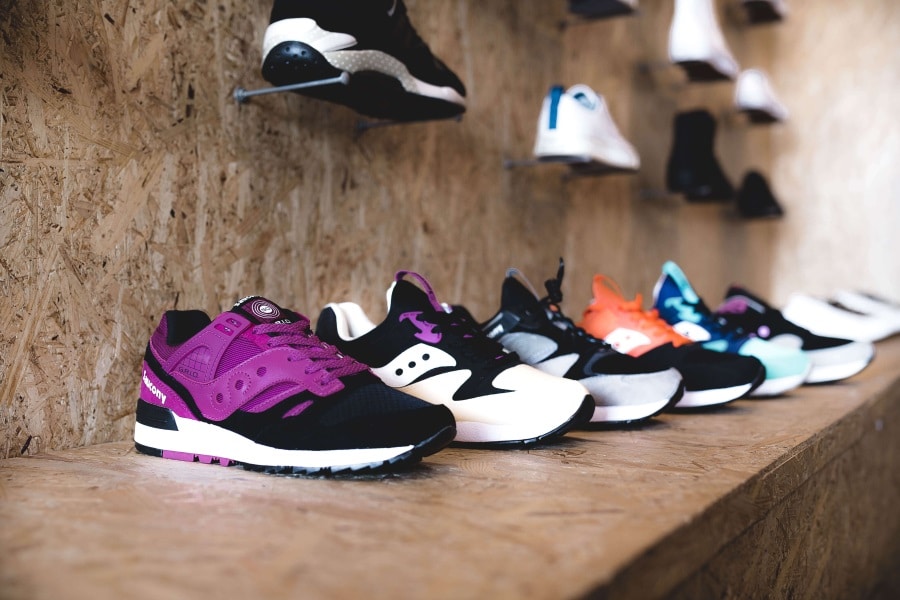 Concrete Jungle
Established September 2015 on Sydney Road Brunswick, located in Melbourne's inner-north, Concrete Jungle is your neighbourhood destination for all things sneakers and streetwear. Or so it says on the stores website, here's the thing, that's a fair call. With an extensive stock and a bounty of knowledgeable, welcoming staff Concrete Jungle deserves its place on this list of Melbourne's best sneaker stores.
158 Sydney Road, Brunswick VIC 3000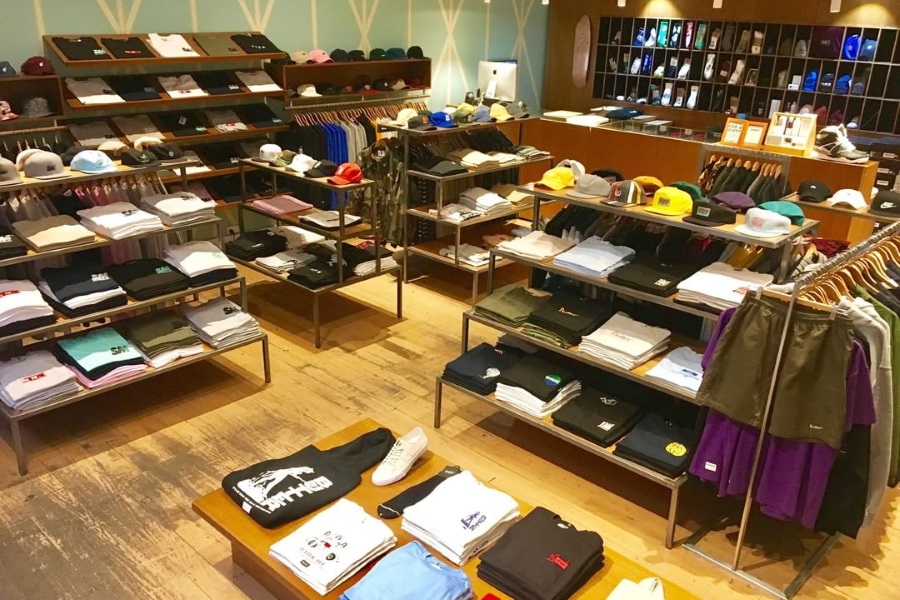 The Sure Store
Located in Melbourne's Manchester Lane, The Sure Store has got you covered when it comes to sneakers from brands like Adidas and Nike. From subtle shoes to statement pieces customers are most likely going to find that ideal sneaker, how do we know? Let's just say we're sure of it.
11 Manchester Ln, Melbourne VIC 3000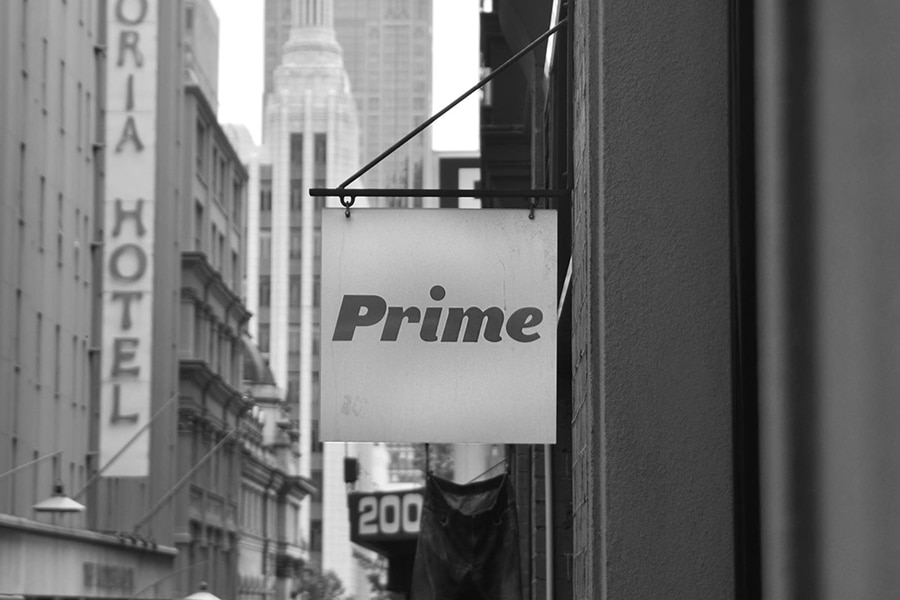 Prime
Established in 1997, Prime's St Kilda store is the original; the heart and soul of Melbourne shoe shops. It stands as an icon on the corner of Barkly Street and Blessington Street, showcasing the entire Prime selection of classic footwear and clothing while also featuring everyone's favourite and familiar brands. If customers are looking to step up their footwear game than this friendly shop is a good place to start, lasting as long as they have has ensured this is one of the best sneaker stores in Melbourne.
227 Barkly St, St Kilda VIC 3182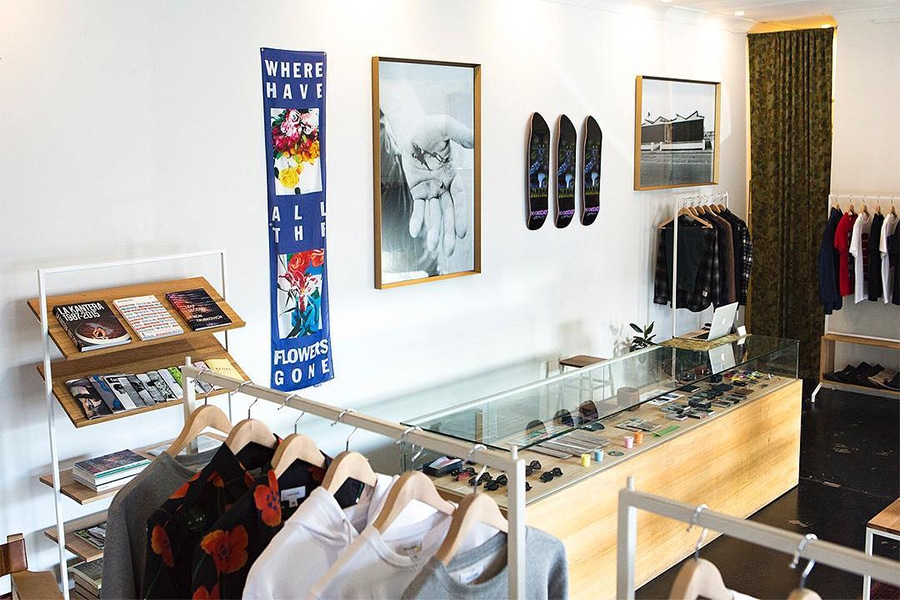 Doomsday
To call this Fitzroy mainstay as a "retail shop" would be incorrect, in fact I believe the owners would find it quite offensive. No, Doomsday is a place where sneaker and streetwear aficionados can hang out and view stock that Doomsday "Digs". With a heavy focus on brands that associate themselves with skate and surf culture, This Melbourne "hang out" wants to create memories and a place where like-minded people can come chill, and appreciate the finer things in life.
195A Brunswick St, Fitzroy VIC 3000
Marais
Naming yourself after a famous Parisian suburb known for its connection to the French aristocracy is bold. Bold, it would seem, is exactly what Marais does. Providing consumers with the optimum choices in footwear, anyone with an appreciation for fine footwear and sumptuous sneakers will enjoy visiting this Royal Arcade shop.
1st Floor Royal Arcade, 314 Little Collins St, Melbourne VIC 3000
Key Sole Melbourne
A brand that originally hails from Fremantle, Key Sole Melbourne wants to provide Victorian sneaker heads with streetwear of only the highest and most desirable quality. Boasting many of the freshest brands, Key Sole is the place to go if lovers of all things current want to remain relevant in the footwear department.
317 Little Collins St, Melbourne VIC 3000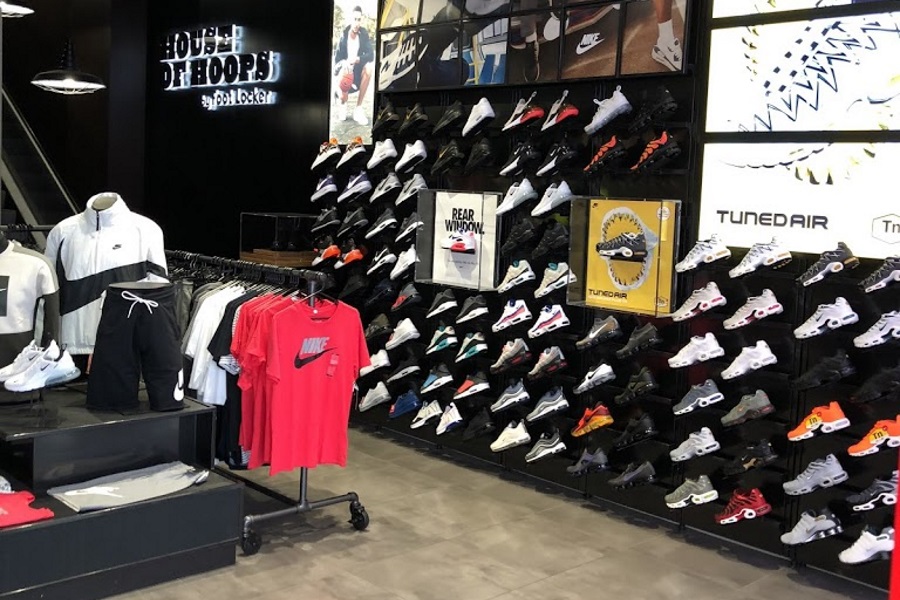 Foot Locker
Where would we be without Foot Locker? Personally, I'm sure I would have a few more dollars in the old bank account. But would I be happier? To answer that question I, like many others need to only look down at their feet. No doubt most Sneakerheads would have visited this retailer in their time, why? Because Foot Locker for many years has provided consumers with the latest and greatest kicks, backed by expert, friendly service. Rhetorical questions aside Foot Locker certainly deserves its place on our list of the 14 Best Sneaker Stores in Melbourne.
Multiple Locations
Shop 027, Level G, Melbourne Central Shopping Centre, 211 La Trobe St, Melbourne VIC 3000
---
You'll also like:
Blacked Out – The Best Triple Black Sneakers
12 Best Sneaker Blogs
Top 10 Sneakers You Can Wear to Work 
---