Clarks Teams Up with Aimé Leon Dore to Redefine the Wallabee
Clarks teams up with New York-based brand Aimé Leon Dore to reimagine its classic Wallabee shoe with American hip-hop icon Nas. Moving past a pair of basic school shoes, Clarks brings in the big guns to offer you the chance to rock a pair of Wallabee x Aime' Leon Dore for $330.
You'll Also Like:
adidas Ultraboost 21 is Stiffer, Stronger and More Sustainable than Ever
Nike Vice President Resigns after Son's Sneaker Resell Empire Exposed
These $98K "Birkinstocks" are Made from Real Hermès Bags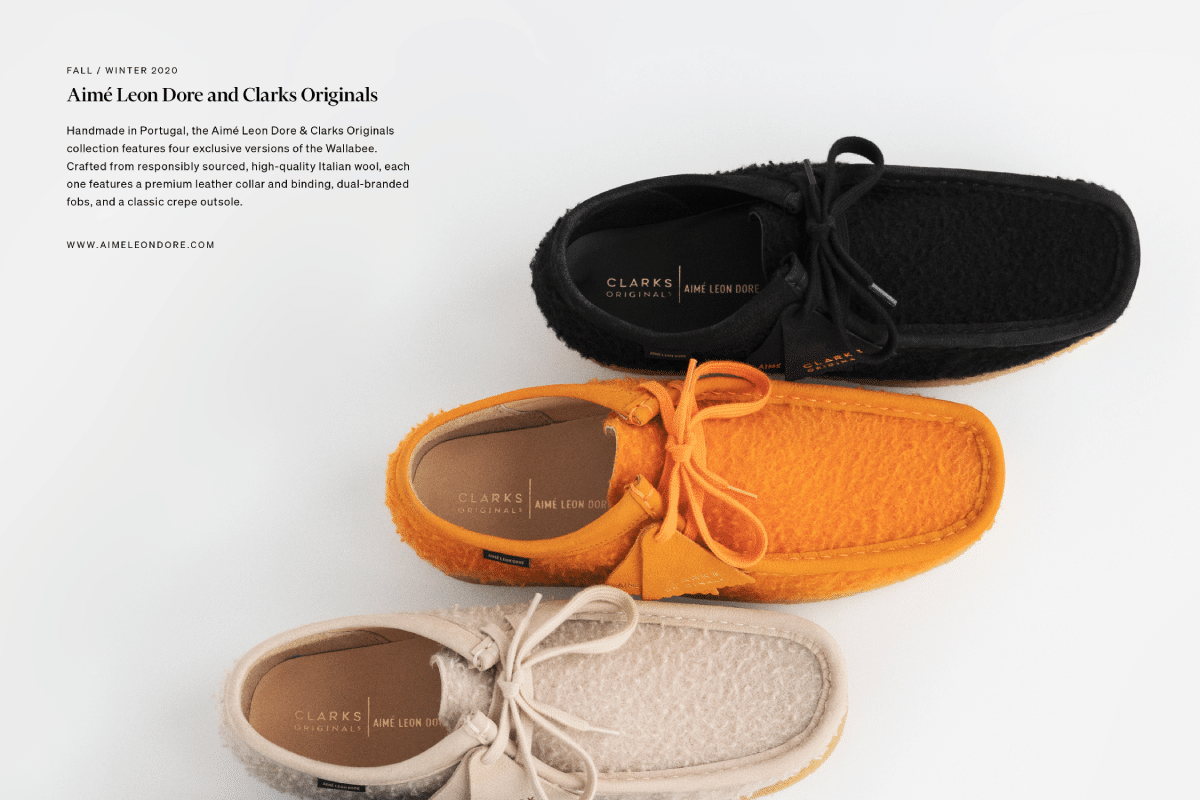 Handmade in Portugal, these iconic kicks receive a massive upgrade at the hands of Aimé Leon Dore, alongside a dash of east coast hip-hop. Featuring four exclusive shades for the iconic Wallabee in Black, Orange, Green and Tan, each Wallabee uses responsibly sourced, high-quality Italian wool. Crafted with fine European leather bindings, each shoe features a premium leather collar and binding, dual-branded fobs and a classic crepe outsole.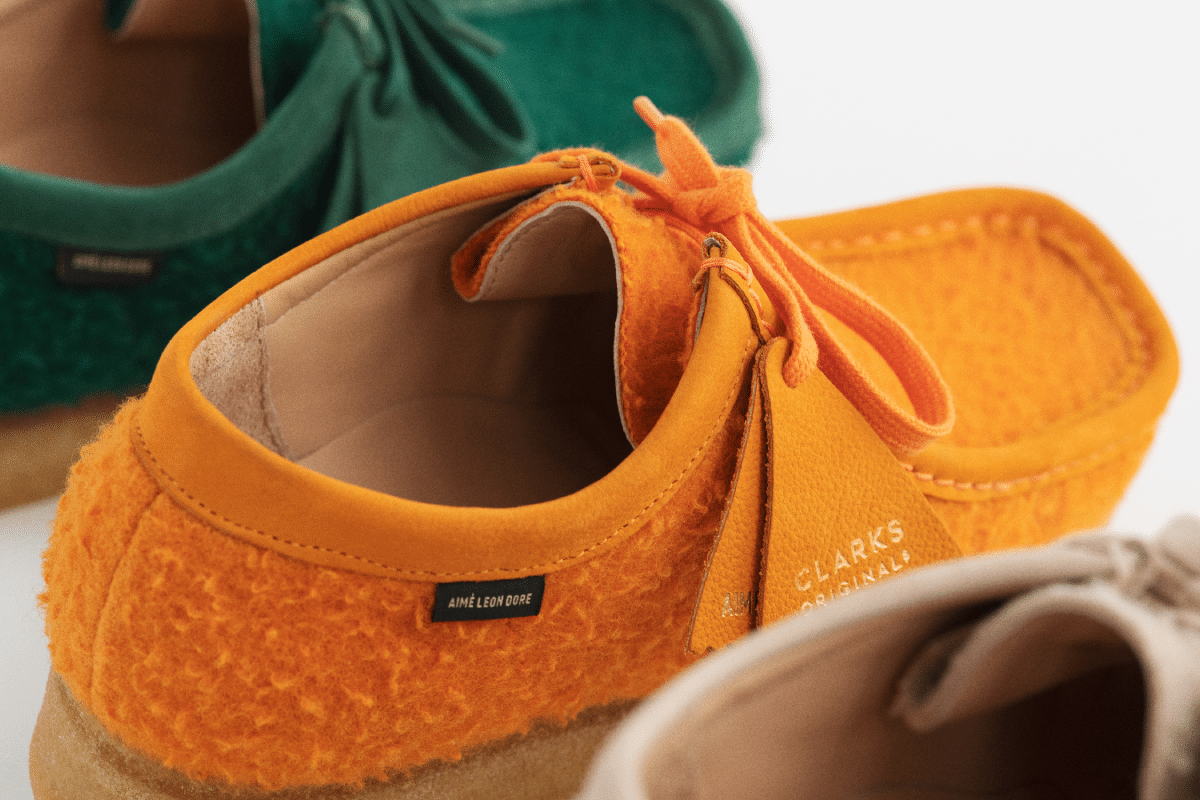 Beginning with the Moccasin construction, Clarks invites both Aimé Leon Dore and Nas to push the Wallabee to the next level. Bringing his N.Y. State of Mind, Nas fronts the campaign in the iconic Clarks silhouette, proving once and for all that the Wallabee is still a staple in hip-hop culture. And who better to promote it than arguably the greatest rapper of all time.
Head on over to Clarks right now to secure yourself a pair of these limited-edition Wallabee's and experience the magical touch of both Aimé Leon Dore and Nas. Available right now for AU$329.95, it's a style we'll be seeing more of soon.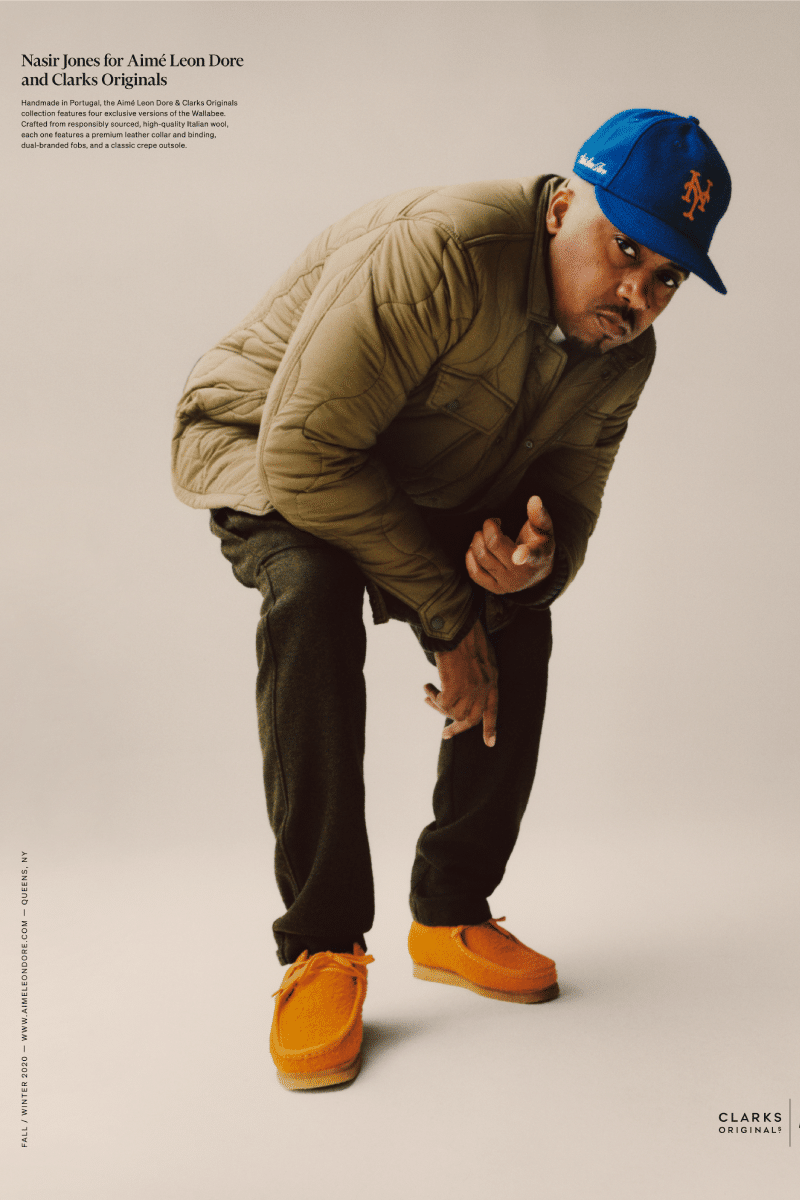 You'll Also Like:
Step Up Your Game with Under Armour's Flow Velociti SE
Nike Vice President Resigns after Son's Sneaker Resell Empire Exposed
These $98K "Birkinstocks" are Made from Real Hermès Bags