New Tag Heuer Connected Smartwatch Will Up Your Golf Game
We all know Tag Heuer for the brand's traditional luxury mechanical pieces, but a new announcement proves the Swiss watchmaker isn't afraid to contemporise. The third generation of Tag Heuer's Connected smartwatch has finally been unveiled and fans are giddy with excitement over the new look design and capabilities. But how does Tag's new addition stack up?
According to the brand, the new Connected smartwatch combines the refinement and elegance of a chronograph-inspired timepiece with the everyday functionality of modern tracking and technology. The versatile piece has been designed to enhance the lifestyle of its wearer, particularly when it comes to sport and performance. Daily connected services are offered from Wear OS by Google, providing access to immersive sports experiences within the new TAG Heuer Sports app. From here, Connected wearers will receive detailed tracking for golf, running, cycling, walking, fitness and other sessions, all measured through the watch's built-in GPS and a heart-rate monitor.
You'll also like:
31 Best Luxury Watch Brands
10 Best Android Wear 2.0 Apps for the TAG Heuer Connected 45
The New TAG Heuer Autavia Collection is Built for Adventure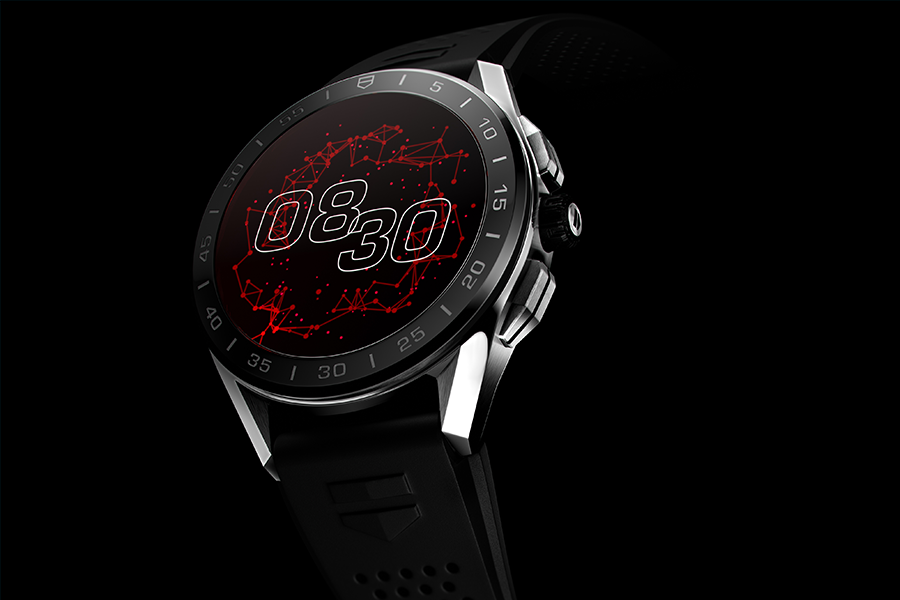 On the outside, the Tag Heuer Connect smartwatch bares all the signature aesthetics we've come to know from the Swiss icon. A 45-mm stainless-steel or titanium case reflects the distinct design, noble materials and refined finishes of previous TAG Heuer chronograph. None would be complete with the signature facetted lugs, polished and brushed details, and thankfully, the Connected doesn't let us down.
One of the core challenges when it comes to traditional watchmakers venturing into the smartwatch game is the dial itself. Few are able to accurately capture the appeal of a classic timepiece while still delivering technological prowess. For this, Tag Heuer has utilised an active OLED touchscreen protected by a scratch-resistant sapphire crystal, but the best part? On the screen, customers can choose between five always-on mechanical- or digital-inspired TAG Heuer watch faces, including a three-hand version of the Heuer 02 manufacture movement skeletonised dial, and a digitalised Carrera Heuer 01.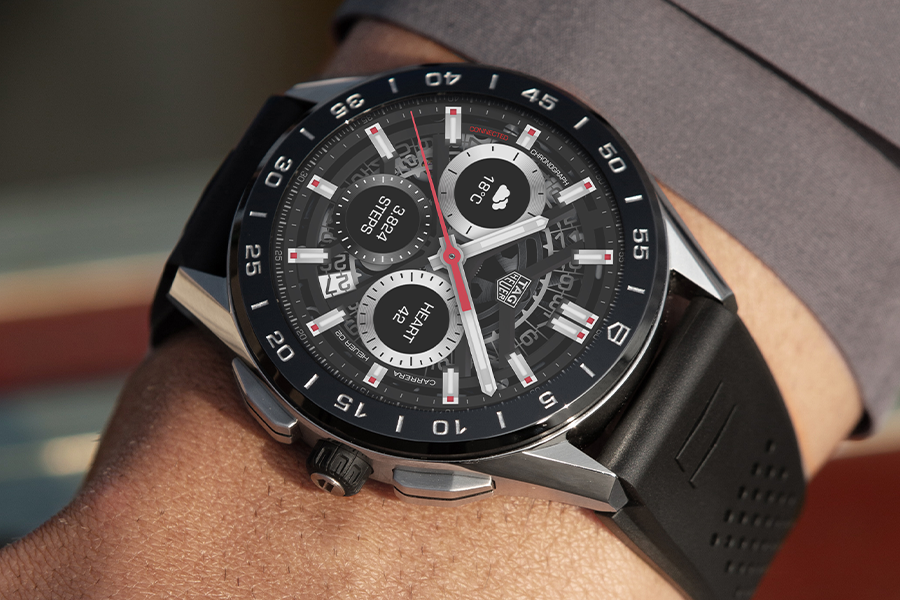 The watch faces can be set to different dial options and colours, and programmed to highlight individual preferences such as weather, activity progress and notifications. The screen also alternates between active and ambient mode to increase battery life, however, it always indicates time. The Connected smartwatch comes with bracelet and strap choices in black rubber or steel with a folding buckle.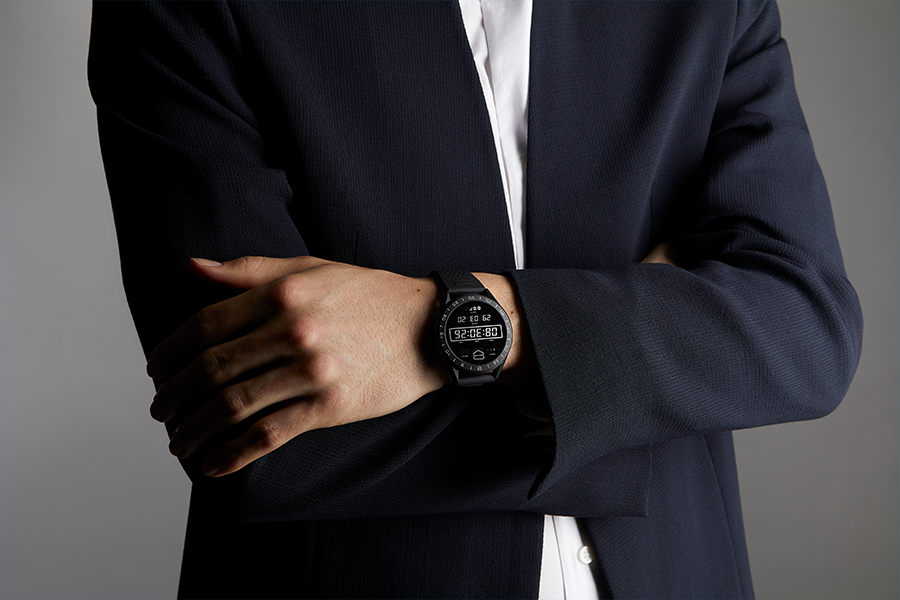 Frederic Arnault, TAG Heuer's chief strategy and digital officer said the biggest focus in developing the new Connected smartwatch was marrying the functional capabilities with the on-wrist experience. "The TAG Heuer Connected watch was designed and engineered with the same passion and attention to detail as our mechanical watches. Quality of execution is paramount in everything we do, and we never compromise on aesthetics or emotion. The Connected watch is not only a beautiful timepiece; it's a truly immersive experience, as it now sits within a complete TAG Heuer digital ecosystem geared towards performance and sports," he said.
"The navigation has been deeply refined so the product is as intuitive and easy to use as possible, both in everyday life and during sports sessions. It expresses the brand in a completely new way and offers limitless possibilities in terms of innovation for the future. Thanks to the talent and dedication of our teams, the new Connected is a truly brand-defining product that will lead the way into a new era for TAG Heuer."
The new TAG Heuer Connected Watch is out now and is priced from $2,600 to $3,400.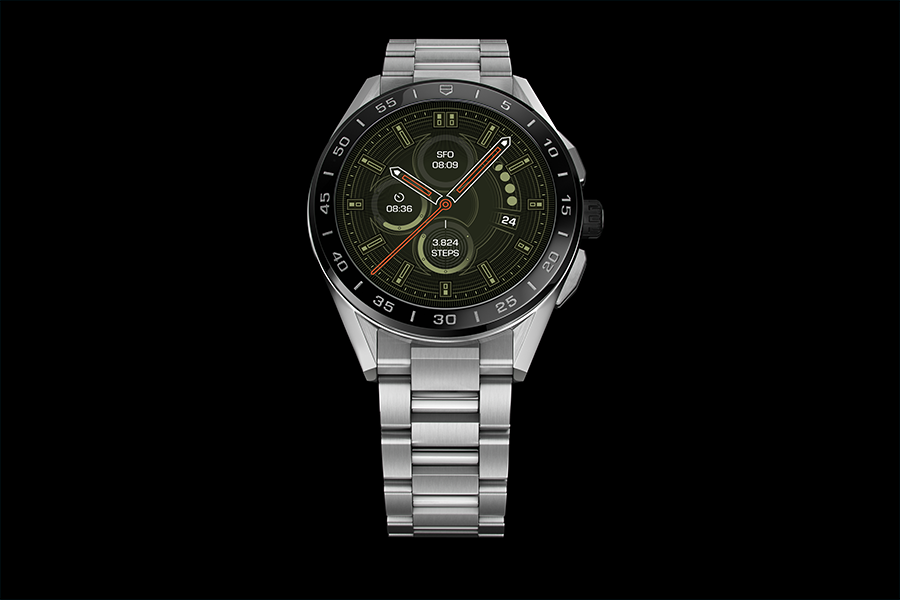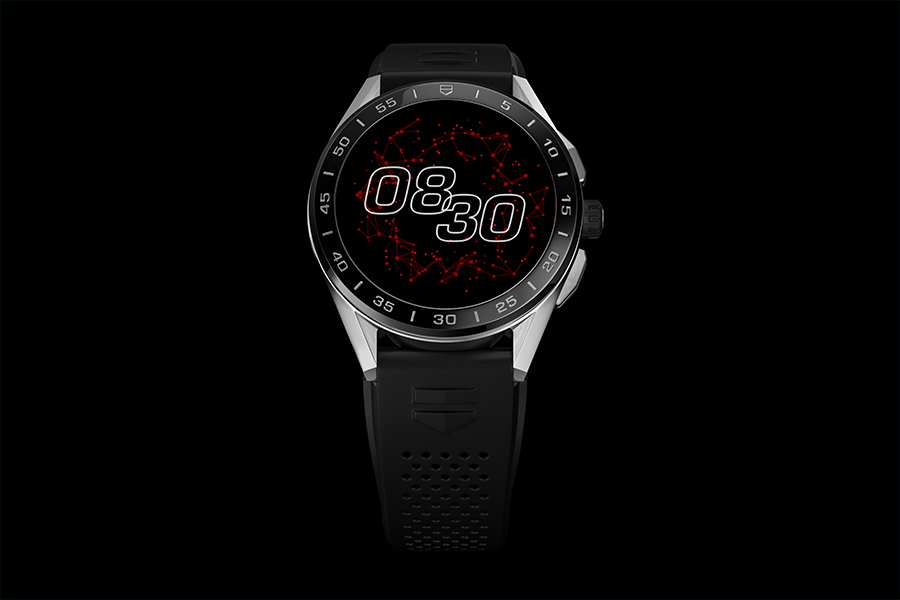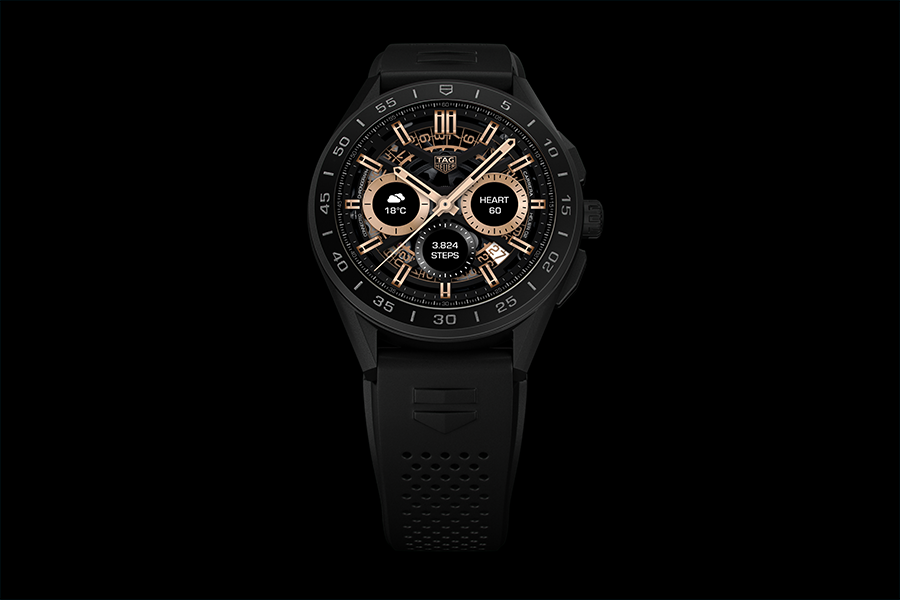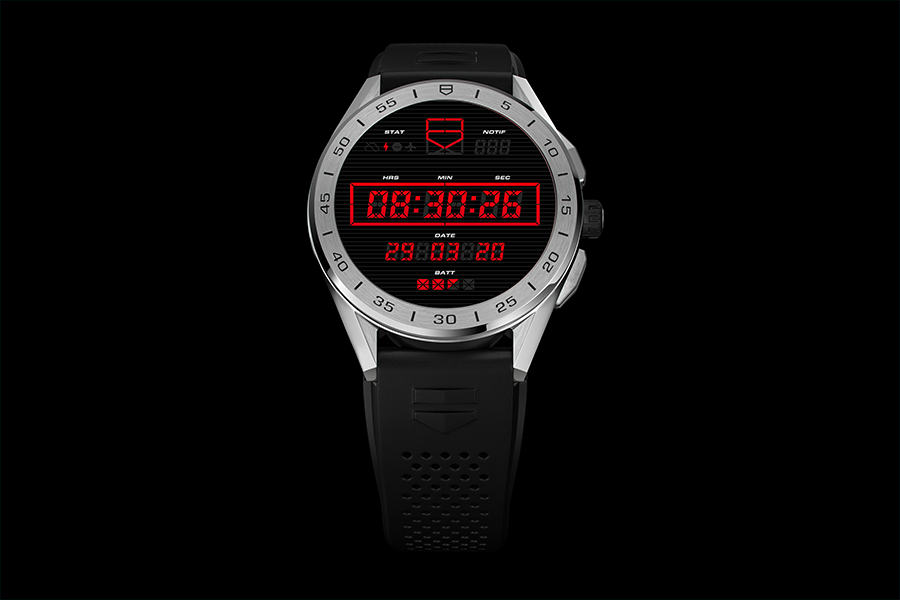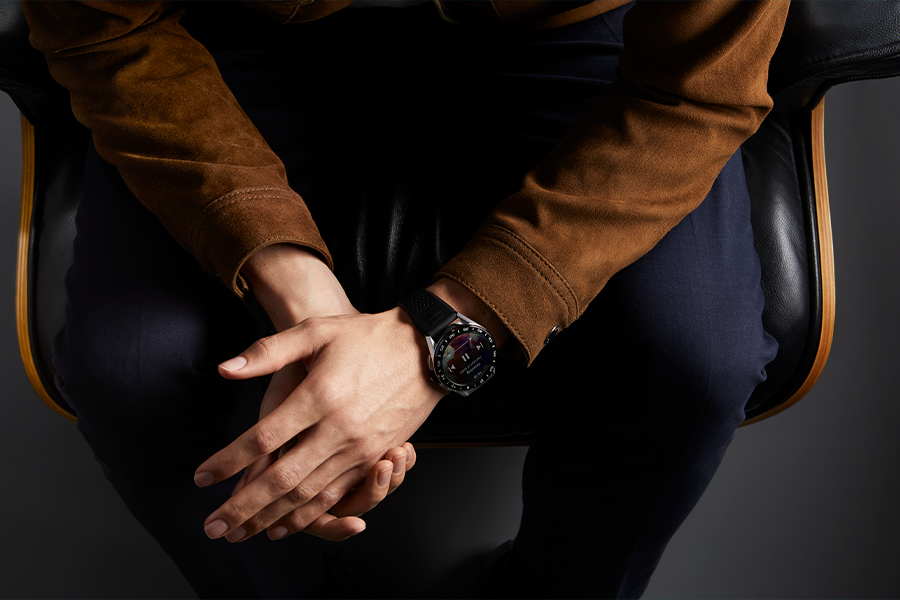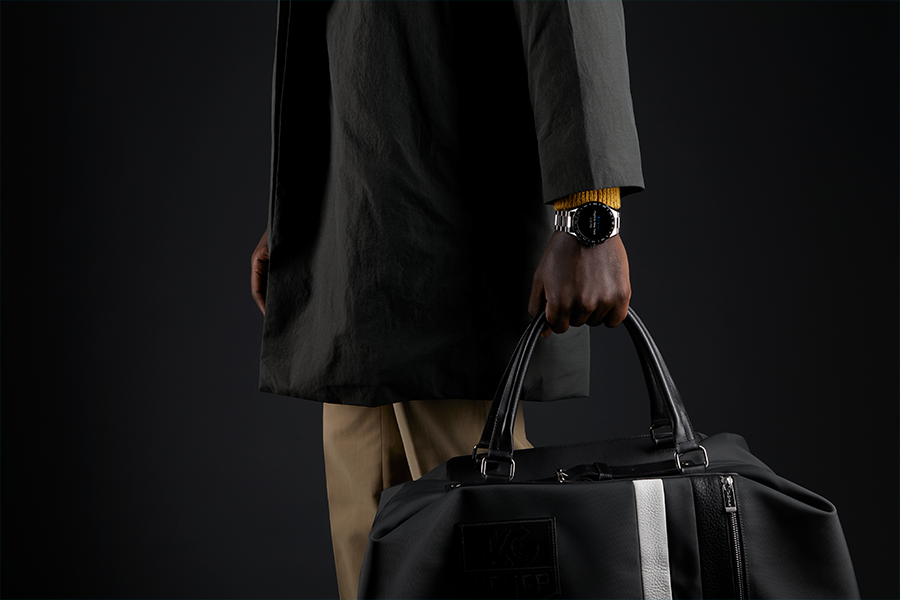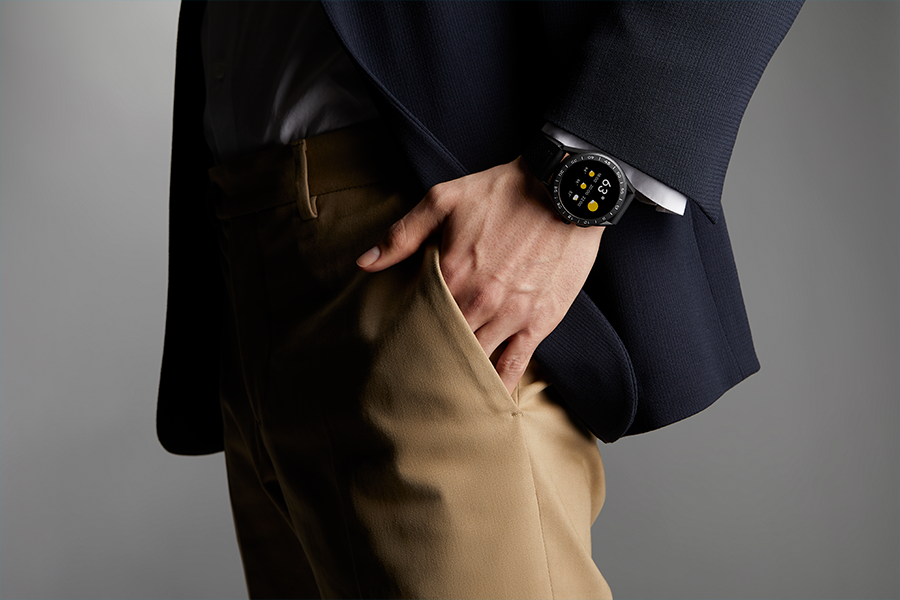 You'll also like:
31 Best Luxury Watch Brands
10 Best Android Wear 2.0 Apps for the TAG Heuer Connected 45
The New TAG Heuer Autavia Collection is Built for Adventure