The Wind Up – Watch News #257
Another week has come and gone, which means another round-up of all the latest watch releases in the Wind-Up. In this week's instalment, we'll be featuring new watches from the likes of Leica, Breguet, and Zenith, as well as a very special collaborative piece between Louis Vuitton and Akrivia. Happy reading!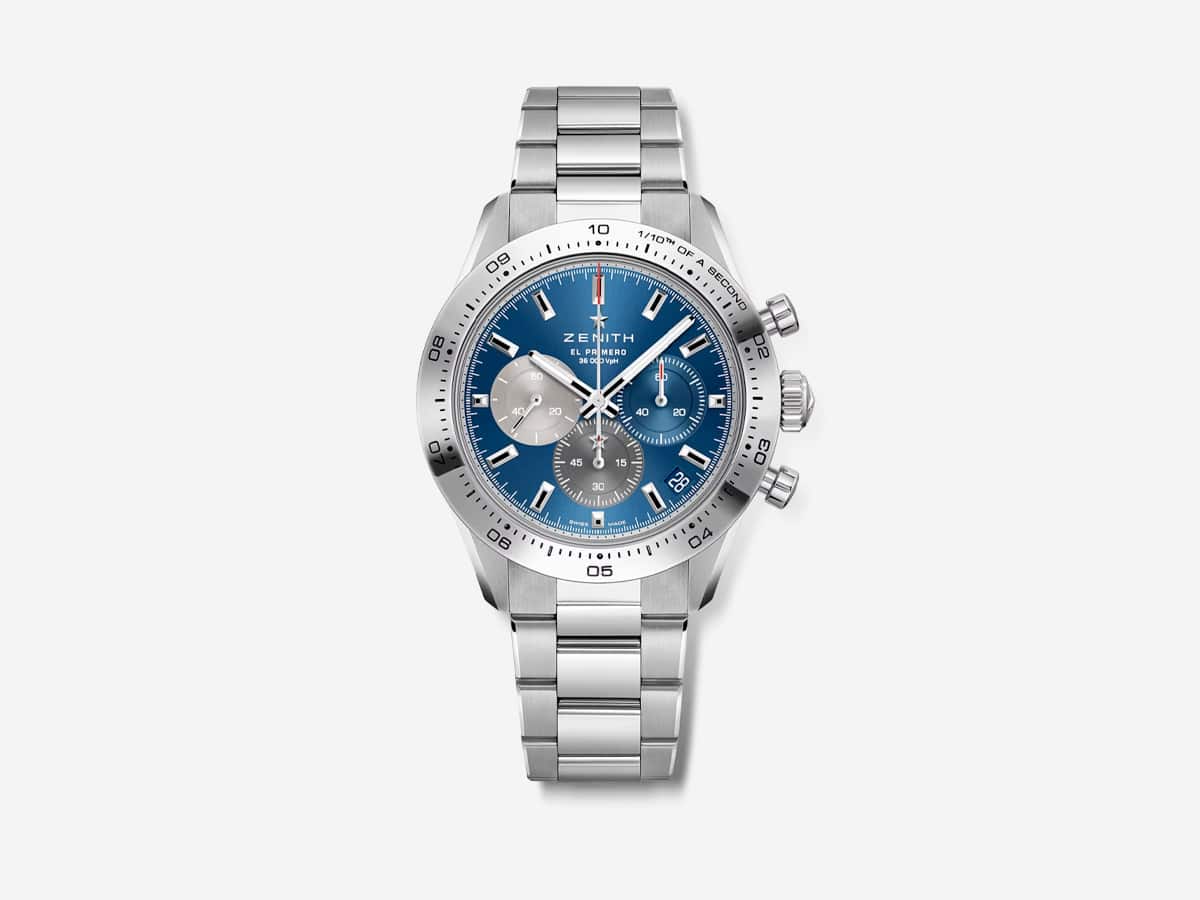 Zenith Chronomaster Sport
Brand: Zenith
Model: Chronomaster Sport
Reference Number: 03.3114.3600/51.M3100
Diameter: 41mm
Water Resistance: 100m
Calibre: El Primero 3600
Power Reserve: 60 hours
Price: AUD$15,800
Zenith's Chronomaster Sport has been a massive hit since it was announced at LVMH Watch Week in 2020. Since then the model has really taken off. Now, in its latest version, the Chronomaster comes with a blue-toned sunray-finished dial, which pairs beautifully with the brushed and polished stainless steel case.
The Chronomaster Sport walks the walk and talks the talk, combining wonderful proportions, a bold look that's as inconspicuous as it is notable to those in the know, as well as a bona fide legend of a movement in the El Primero 3600 automatic movement, with a 1/10th second chronograph. Absolute thumbs up from us.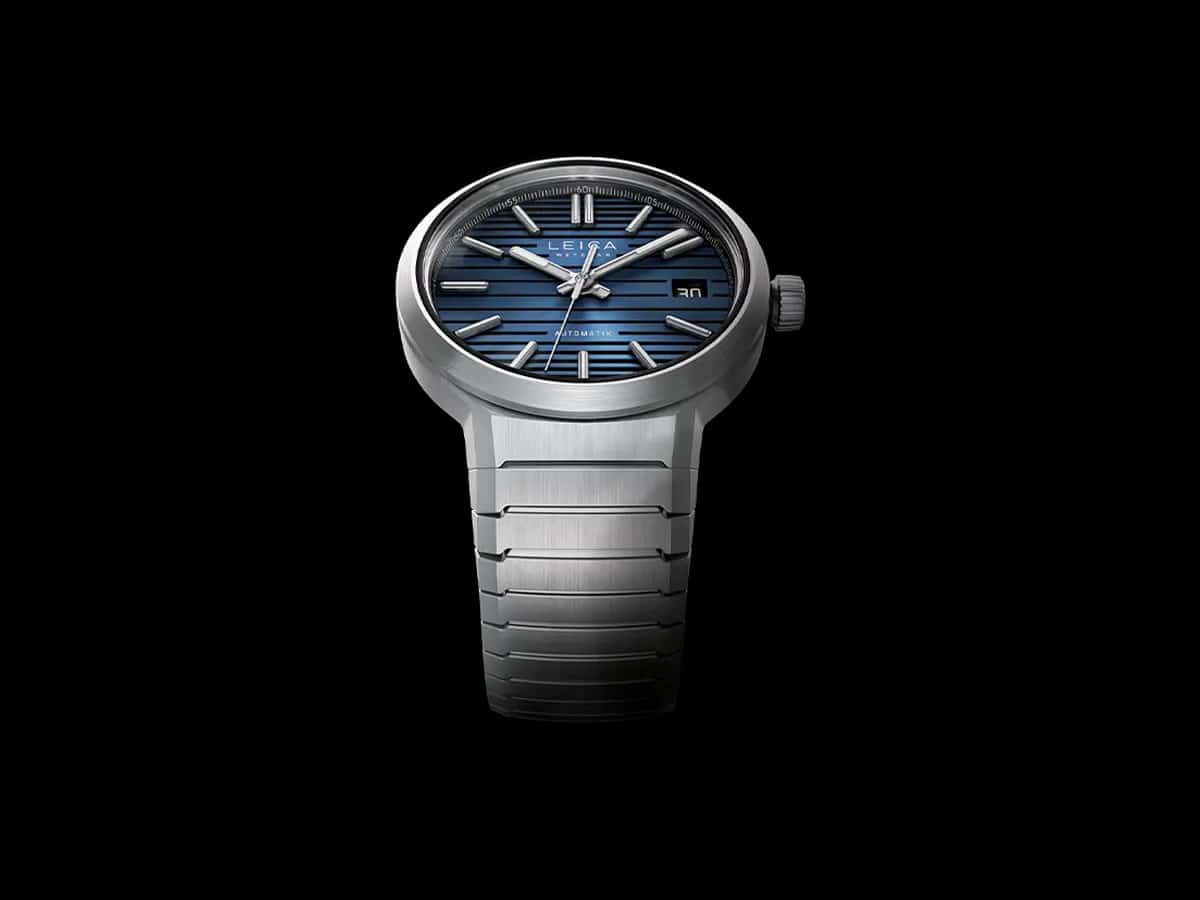 Leica ZM 11
Brand: Leica
Model: ZM 11
Diameter: 41mm
Water Resistance: 100m
Calibre: Leica Calibre LA-3001
Power Reserve: 60 hours
Price: From €6,800
New from Leica is the ZM 11. Already well-endowed in the world of watchmaking, Leica's approach to the ZM 11 is one of functionality and poise. What we have is a quick-swap system for the strap and bracelet, as well as a new concept for the dial, which is a direct play on Leica's focus on photography.
In either midnight-blue, black and red and coffee-black dial configurations, the dials exhibit a fair amount of depth. This was achieved with a multi-layered shutter-like dial, where you can see different colours and finishes from various angles. Pretty cool stuff, albeit quite expensive.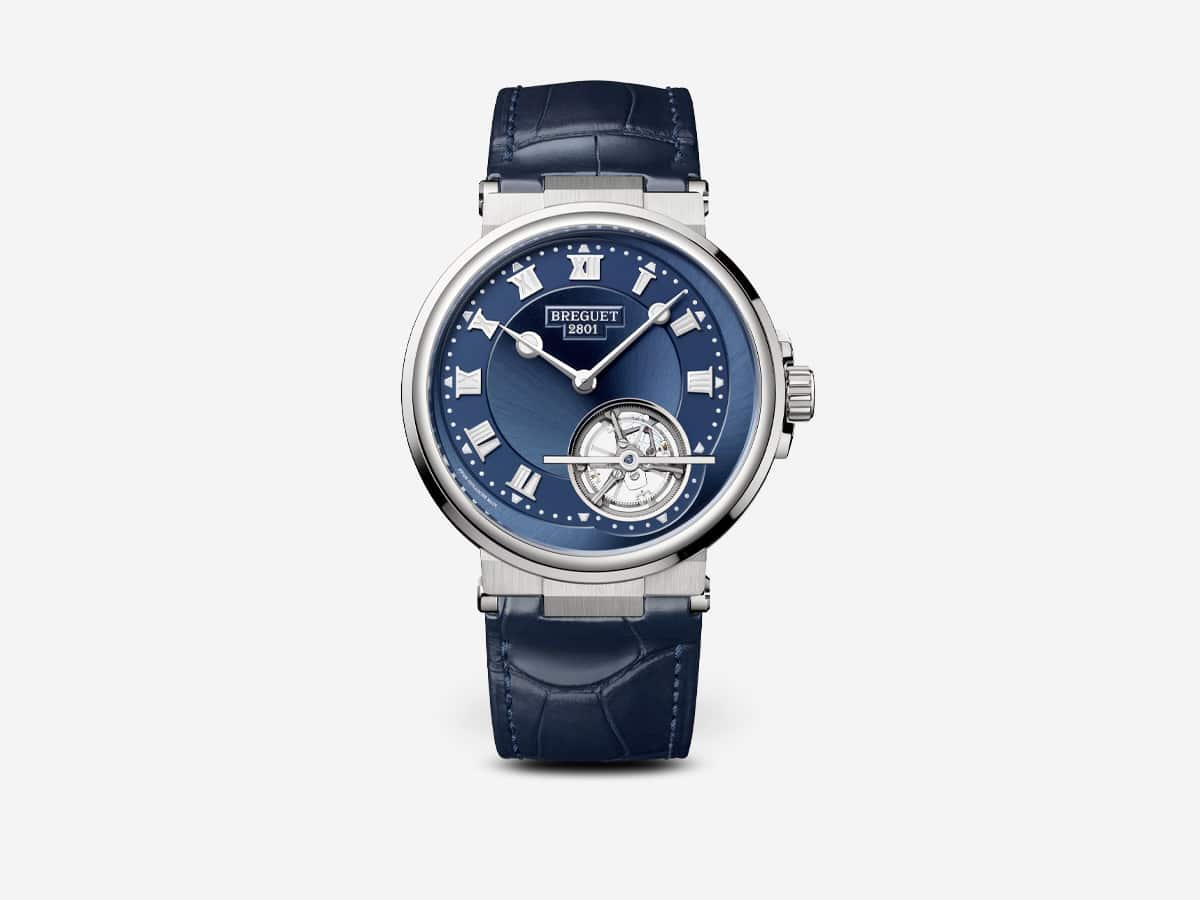 Breguet Marine Tourbillon 5577
Brand: Breguet
Model: Marine Tourbillon 5577
Reference Number: 5577xx
Diameter: 42.5mm
Water Resistance: 100m
Calibre: Calibre 581
Power Reserve: 80 hours
Price: From €161,300
Breguet's prowess is undeniable. Haute horlogerie and Breguet go hand in hand, and here we have a wonderful marriage of the worlds of high end watchmaking with genuine daily wear capabilities. Here is the new Breguet Marine Tourbillon 5577, available in either rose gold or platinum.
Both models feature a hallmark of the Breguet maison, a great big whopping tourbillon smack bang at the 5 o'clock position. Whether it be against the slate-grey dial of the rose gold model, or the navy blue dial of the platinum model, it's safe to say that the 60-second rotating tourbillon carriage is a marvel of theatrics and complexity.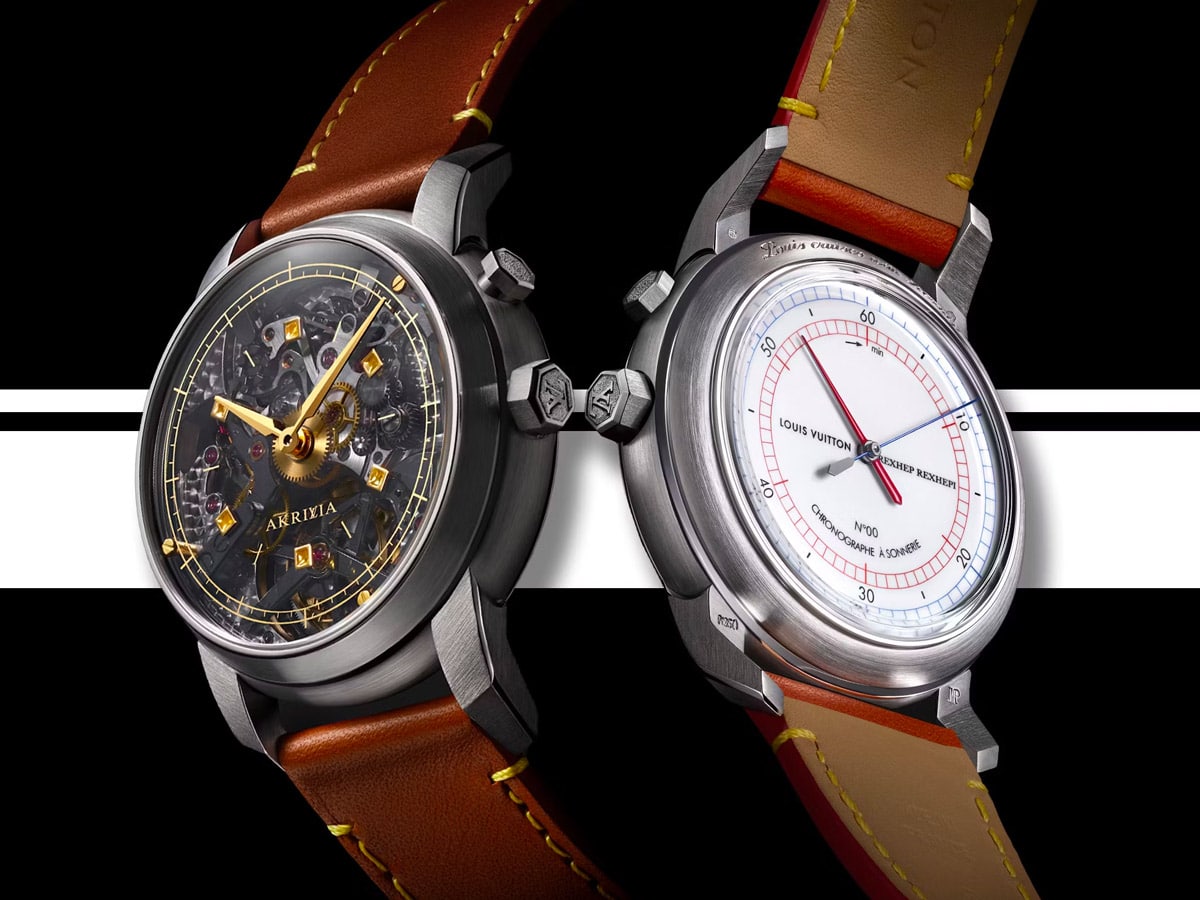 Louis Vuitton x Akrivia LVRR-01 Chronographe à Sonnerie
Brand: Louis Vuitton x Akrivia
Model: LVRR-01 Chronographe à Sonnerie
Here we have one of the most exciting watches of the decade. For the first time ever, we have a chiming chronograph. This is the first of five watches to be made by Akrivia in collaboration with Louis Vuitton, and it is an absolute spectacle of watchmaking.
---
Featured Video from Man of Many
---
It's hard to articulate just how special this watch is in only a couple of paragraphs. But take my word for it, the LVRR-01 Chronographe à Sonnerie absolutely is. It's raw yet refined. Discreet yet characteristically loud, no pun intended. It's the ultimate if-you-know-you-know kind of watch. And at over half a million dollars, you better know.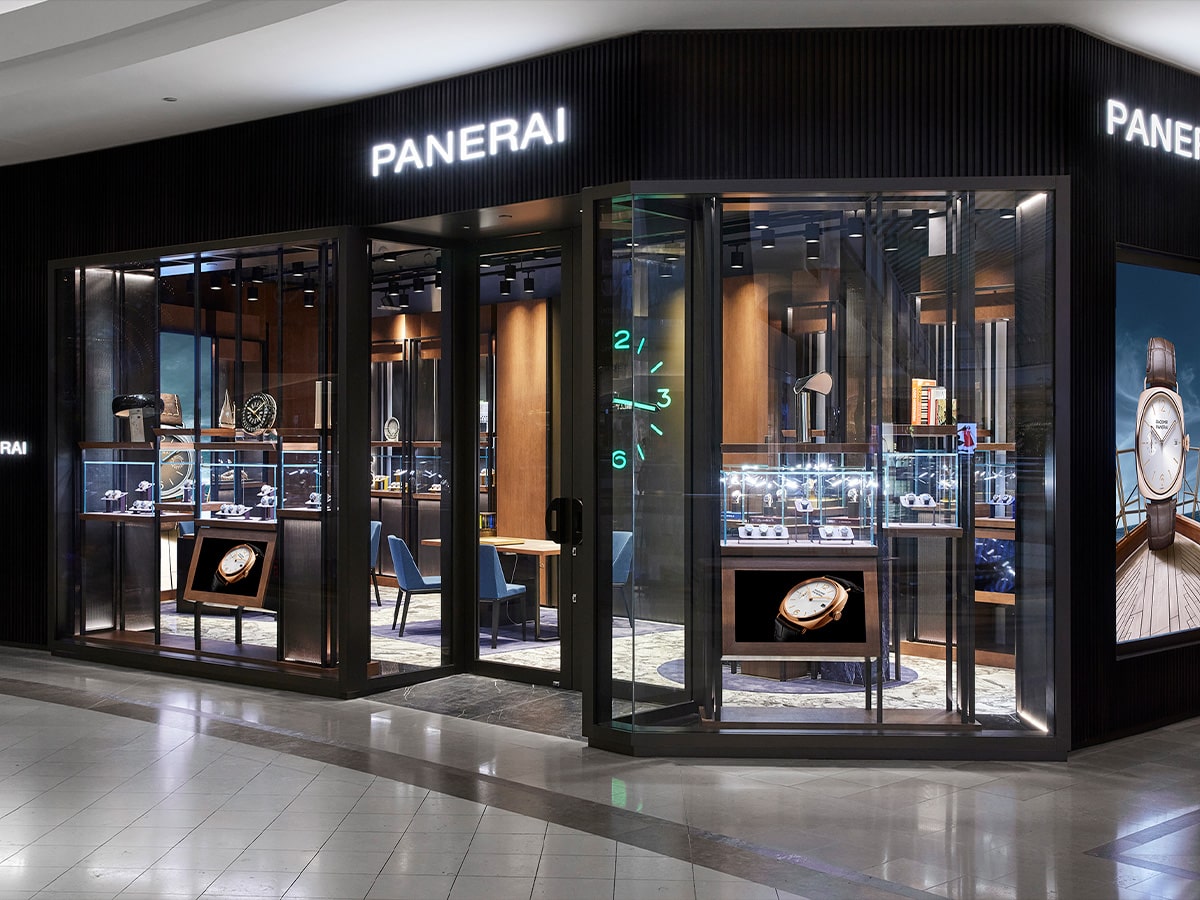 Panerai Launches New Melbourne Boutique
Italian watchmaker Panerai has strengthened its Australian presence, launching a stunning new boutique at Melbourne's Chadstone Centre. Located in the heart of the nation's most prestigious luxury district, the new boutique offers a rare look at Panerai's bold design focus for 2024. The showroom highlights the watchmaker's emphasis on Italian identity, the world of the sea and its technical prowess under the theme 'Modern Heroes',.
According to Panerai CEO, Jean-Marc Pontroué, these elements capture the essence of the Maison, taking customers on a sensory journey that merges luxury, heritage, innovation and the spirit of discovery.
"The opening of this boutique, the second one in Australia, represents a significant milestone", Pontroué said. "As well as reflecting our brand's commitment to the Market, the space – designed by the Panerai Studio in Milan – mirrors the Maison's DNA while ensuring that we deliver a complete Panerai experience to our wonderful Australian clientele."
The new Panerai Chadstone boutique is an expansive look into the brand's diverse collection of watches, complete with a design that speaks to a renewed focus on sustainability. The showroom features a concrete finish, marble-effect flooring, wood veneer and metal grids – materials that Panerai says were chosen not only for their aesthetic appeal but also for their representation of the brand's values.
The marble-effect flooring, for example, is inspired by Italy's rich architecture and design history, with the consistent flow of blue hues symbolise the brand's integral connection with the underwater and diving world. The new Panerai Chadstone Boutique is located at the Chadstone Shopping Centre in Melbourne's Malvern East.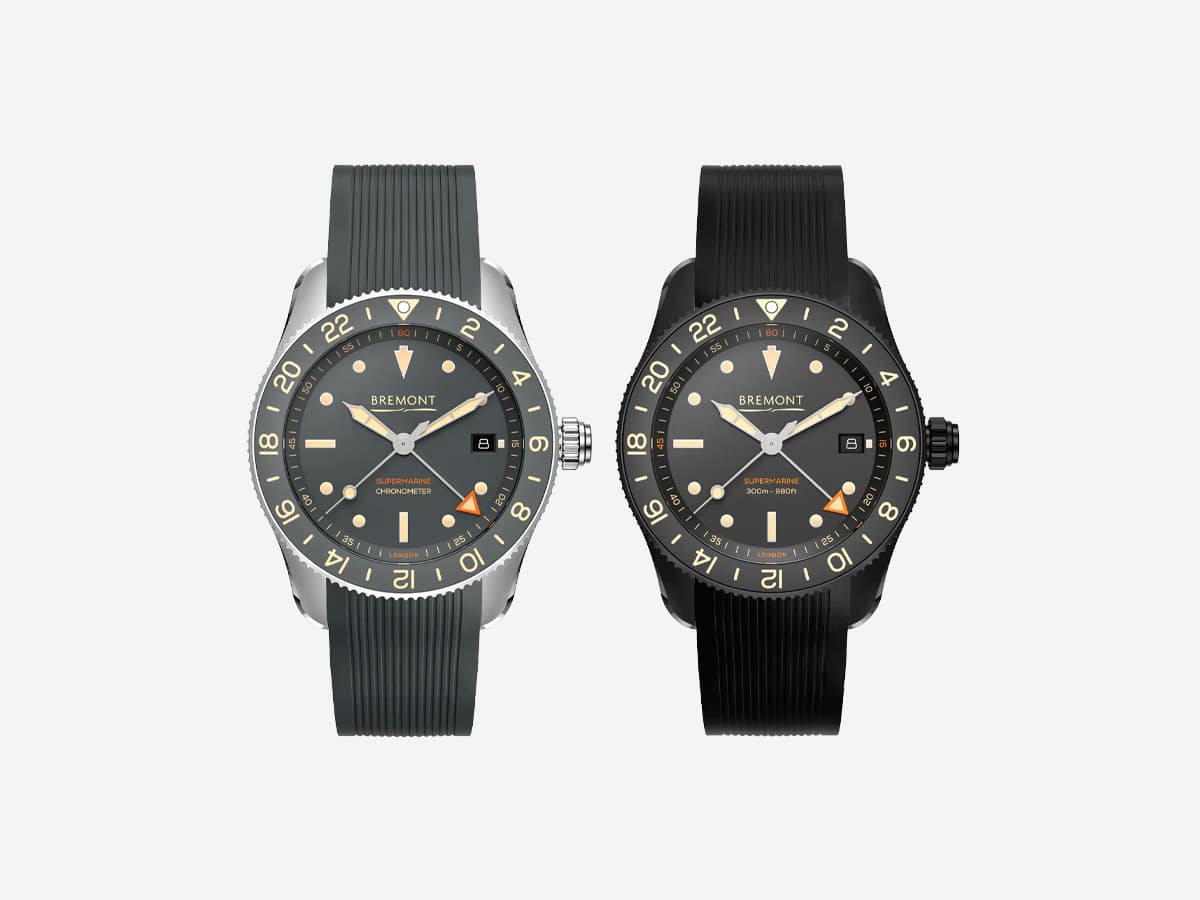 Bremont Supermarine Ocean and S302
British watch brand Bremont has dished up a double serving of style, unveiling new additions to its Supermarine S302 collection, alongside a stunning limited-edition Supermarine Ocean. The former takes the adventurous spirit that Bremont is known for to new depths, with a series of new pieces adorned with fresh colourways and features. The stainless steel 40mm dive watches arrive with an automatic GMT movement and 50-hour power reserve, alongside a 24-hour unidirectional rotating bezel and 300m water resistance.
While there are a number of S302 pieces, the standout is the S302 Jet, which boasts a black DLC case complemented by a black ceramic unidirectional bezel and sandblasted black dial. Is there anything classier than black-on-black-on-black? Of course, the new S302s come with a bunch of Bremont-focused highlights and design features and are priced from AUD$6,200.
Brand: Bremont
Model: Supermarine S302
Movement: Modified Calibre 11 1/2''' BE-932AV
Diameter: 40mm
Thickness: 13mm
Water-Resistance: 300m
On the other side of the equation, the limited edition Bremont Supermarine Ocean arrives after an extensive collaboration with marine biologist Ocean Ramsey and her partner Juan Oliphant. Limited to only 400 pieces worldwide, the new Supermarine Ocean takes the design language of the S302 and revises it into an all-grey 40mm release with GMT functionality. According to Bremont, the stainless-steel case houses an automatic movement with a 50-hour power reserve, a new 24-hour unidirectional rotating bezel with a date window at 3 o'clock and a water resistance of 300m.
"Juan and I are honoured to be working with Bremont on the release of this special timepiece and to be raising funds for a cause we care so deeply about," Ramsay said. "We look forward to showing you the watch in action through the content we'll be sharing, and we hope to inspire and educate others about the incredible marine environment we're lucky to experience on such a regular basis."
Priced from AUD$6,550, the new Bremont Supermarine Ocean is available at Bremont boutiques and online in limited quantities now.
Brand: Bremont
Model: Supermarine Ocean
Movement: Modified Calibre 11 1/2''' BE-932AV
Diameter: 40mm
Thickness: 13mm
Water-Resistance: 300m
Availability: Limited to 400 pieces worldwide
---
Featured Video from Man of Many