PewDiePie's Camera, Desk Setup & Gear Behind all that Money
Update 17/07/2018: LG TV, elgato Green Screen, and elgato Stream Deck added.
Update 28/02/2018: Kitty Ears for Razer Kraken Headphones added. 
Update 21/02/2018: Pewd's just showed off his massive toy–err, figurine–collection. Naturally, we're all over it. 
Update 16/01/2018: PewDiePie just uploaded a new video and dropped a mega-ton bomb of incredible new gear. This big list just got a whole lot bigger.
Update 22/12/2017: PewDiePie added even more gear to his legendary arsenal, which we promptly threw on to the list.
Update 17/12/2017: We got a new look at Pewd's new setup from the new gaming headphones he released with Razer. So we've tracked down a lot of the gear from the image below.
Update 04/12/2017: Pewds gave us a list of his gear in his latest video so we've updated the below.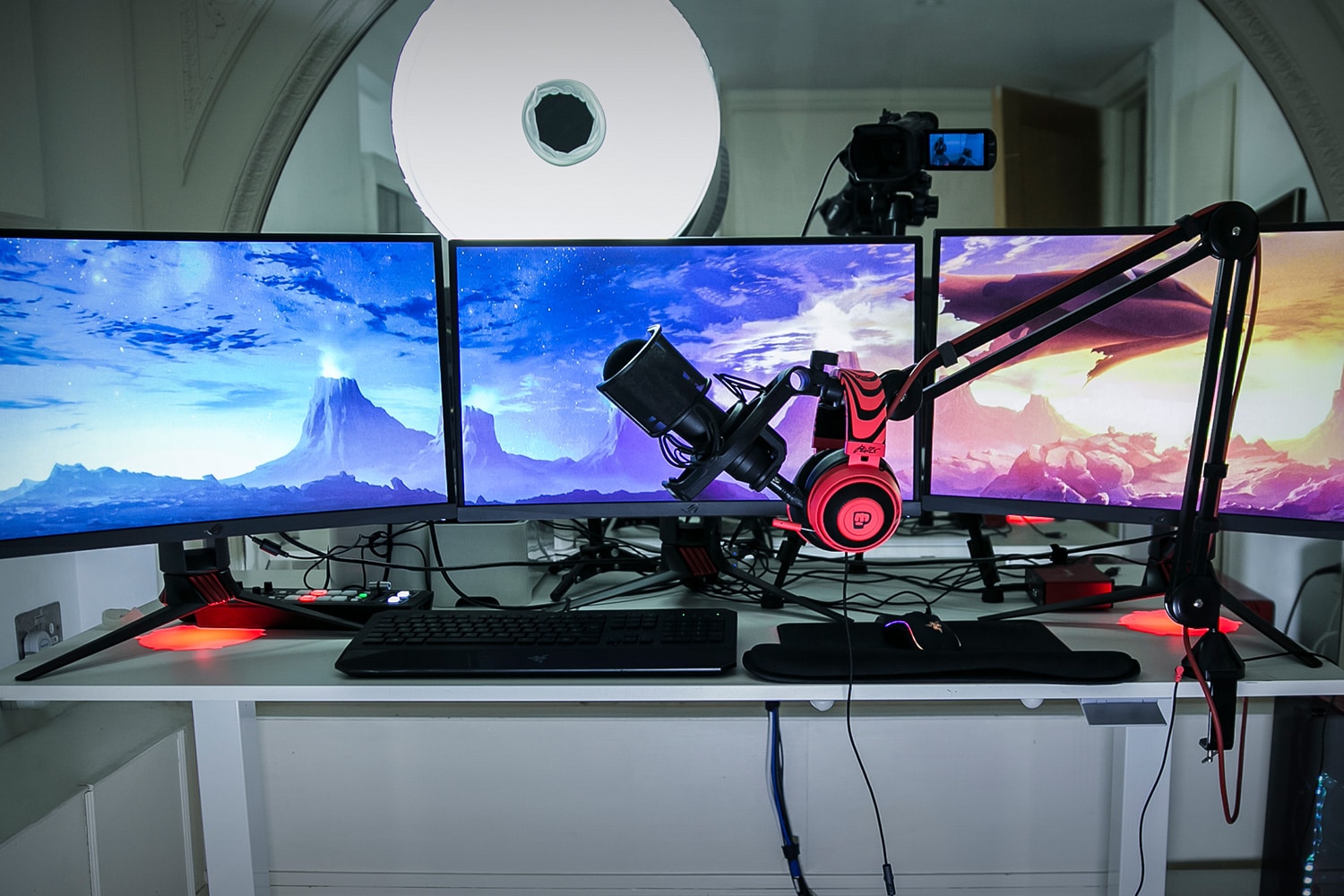 Listen up, baby. Love him or hate him, Felix Arvid Ulf Kjellberg aka PewDiePie is the indisputable champion of Youtube celebrity. With over 50 million subscribers and $12 million earned in 2015 alone, this Sweden-born personality with rapid-fire acerbic wit is basically a younger (and much nicer) Howard Stern for the Comic Con generation. And for those who don't recognise the name, stop yelling at teenagers to get off your lawn. We've actually started getting into watching his videos of late to see what he's about and we have to say we're thoroughly impressed. Not only in his entertaining videos but PewDiePie's desk setup and gear!
---
You might also like:
Vlog Like a Pro – Casey Neistat's Camera Gear and Setup
Geared Up – MKBHD's Desk Setup & Gear
Six Best YouTube Tech Reviewers
---
What started as a devout game-play enthusiast who earned a loyal following by reviewing video games with his own particular brand of lingo, has evolved into a trend-setting figurehead complete with a "bro army" and a slew of Youtube clips that extend well beyond one given arena. This includes his new setup tour below which we've expanded upon in this article and list of PewDiePie's gear.
PewDiePie might make it all look so effortless, but in addition to his unparalleled geek-certified charm, as you can see from the video, it takes some killer gear to keep his operation running smoothly.  Of course we were on that shit like white on rice and so without further ado please allow us to share a breakdown of PewDiePie's desk setup and gear: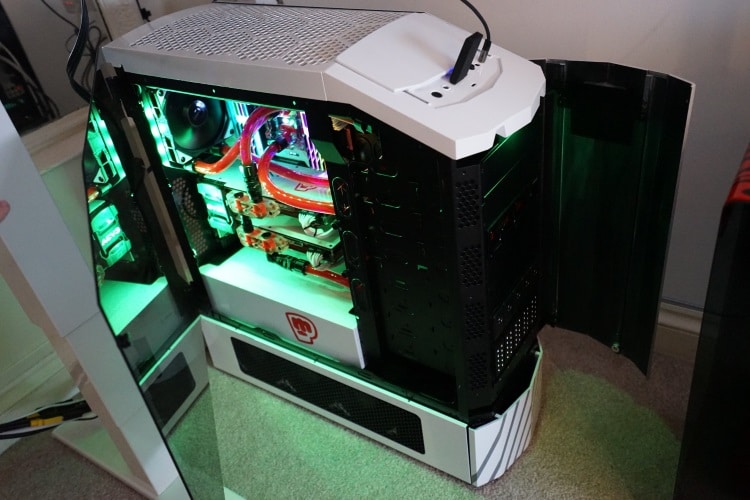 Brand New Custom Computer from Origin PC
Being one of YouTube's biggest celebrities definitely has its perks. Among those perks is getting first dibs on a beautiful custom computer from Origin PC. In the words of PewDiePie, the massive PC is "not a beast, it's a monster", and "the Mona Lisa of computers". Proudly displayed are the computer's structural innards, i.e. an array of colours and tubes and lights and wires. That certainly works for Pewds, who emphasises "the most important thing is that you can show off the different colours to your wamen". We dive into the specs further below.
Scroll down for Computer Specs further below.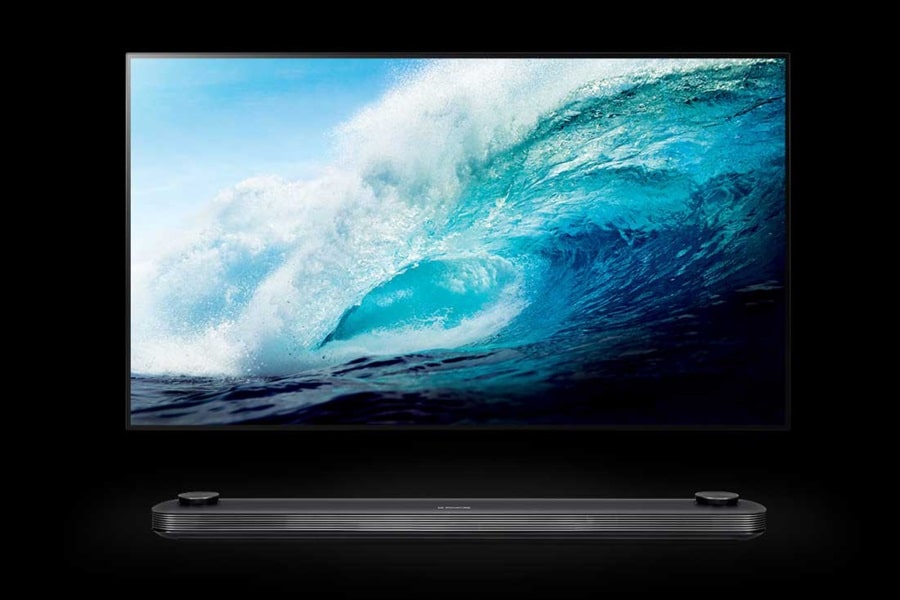 LG OLED77W7P Signature 77″ TV
Massive, sleek and optimal, this brilliant TV from LG delivers top-shelf colour contrast, active HDR with Dolby Vision, and Dolby Atmos sound, among other things.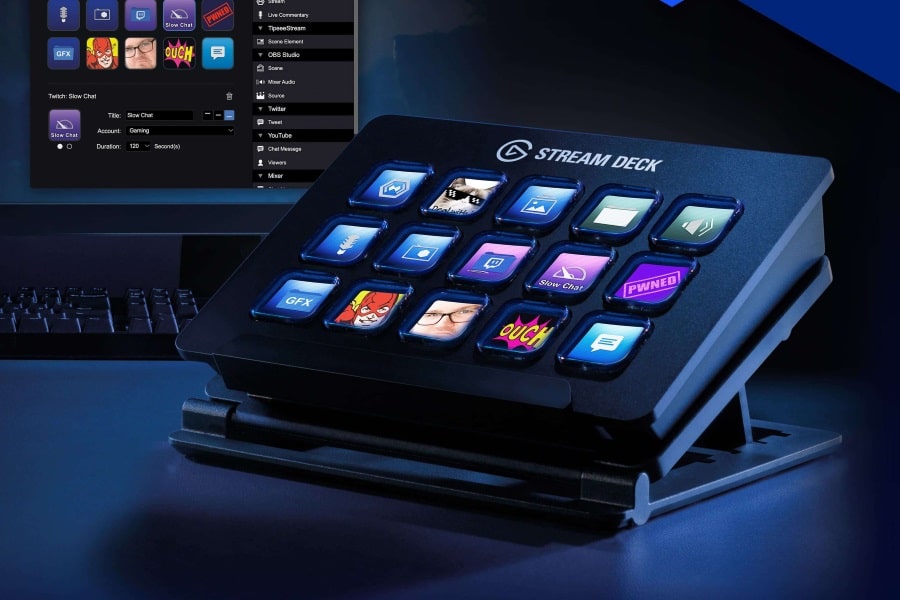 elgato Stream Deck
Equipped with 15 controls, the elgato Stream Deck is a content producer's best friend. Surely, PewDiePie has already mastered it.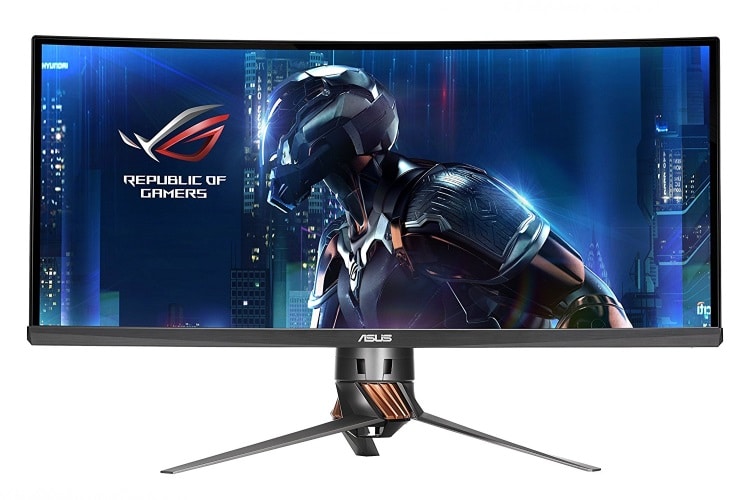 ASUS ROG Swift 
PG348Q 

Gaming Monitor

PewDiePie gets his game on 34 curvy inches at a time. Specifically, he uses the ASUS ROG Swift PG348Q Gaming Monitor. It's fast, brilliant and beautiful.
Corsair Strafe Mechanical Gaming Keyboard
PewDiePie's new Corsair Strafe Mechanical Keyboard isn't just beautiful, it's silent, meaning even less audible clicking during his next online gaming session. As Pewd's likes to put it: "verrry nice."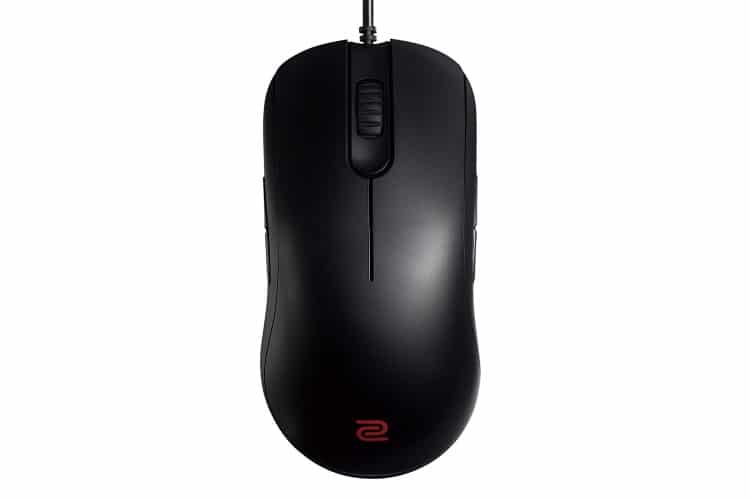 BenQ ZOWIE FK1 E-Sports Ambidextrous Optical Gaming Mouse
"You feel the power in the click," PewDiePie proclaims while taking his new gaming mouse for a test drive. If you want to slay 'em like he does, accept nothing less.

Reflex Lab Large Gaming Mousepad
Smooth, thick, comfortable, massive and waterproof, the Reflex Lab Large Gaming Mousepad is ready for all the action PewDiePie can throw its way.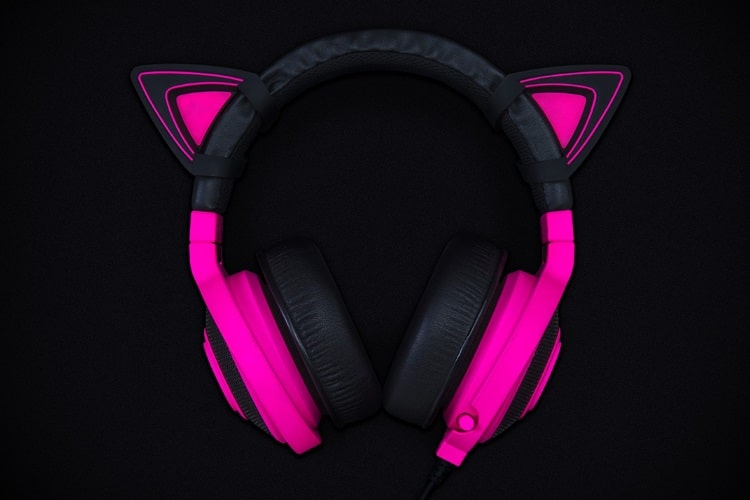 Kitty Ears for Razer Kraken
Make those Razer Kraken headphones as cute as they are sharp by attaching these adjustable, durable Kitty Ears. That's the PewDiePie way.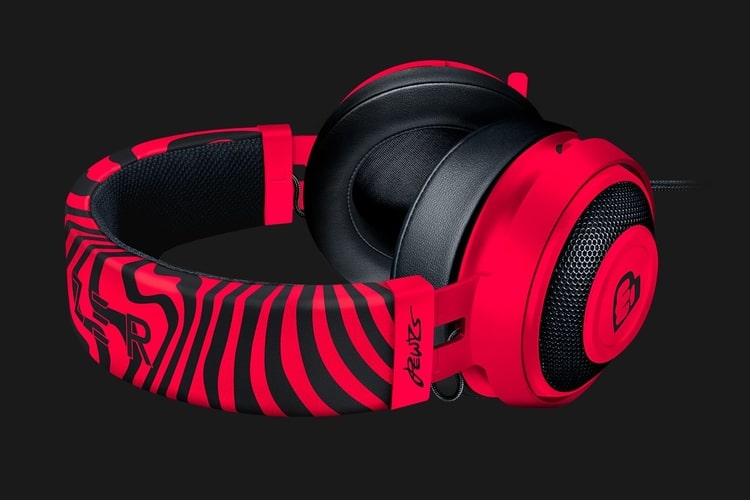 The PewDiePie Razer Kraken Pro V2
PewDiePie was such a fan of the Razer Kraken Pro V2 headphones that he hopped on board and helped Razer create a special pair. The result is top shelf sonics and a bitchin' red and black striped pattern guaranteed to please the ladies.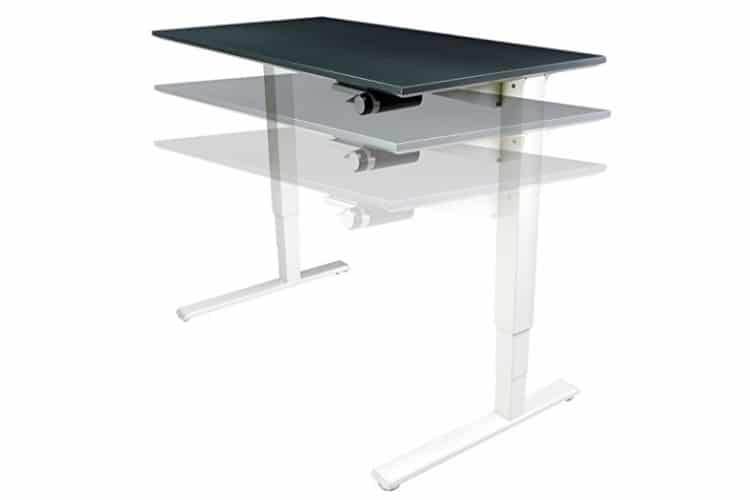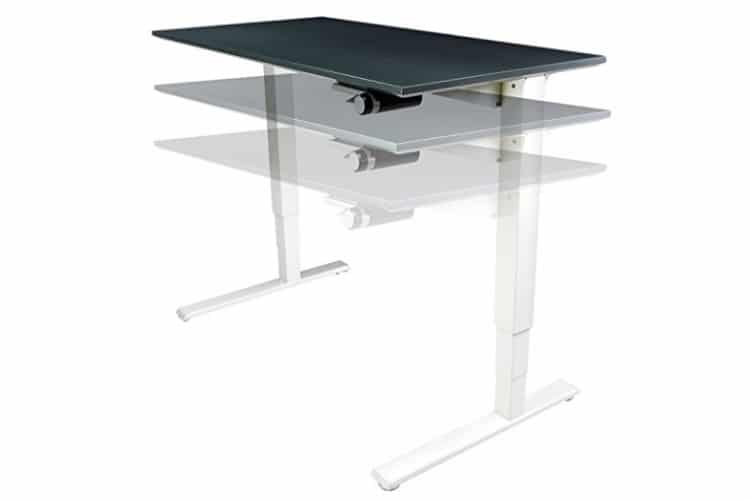 Humanscale Float Standing Desk
Helping PewDiePie maintain a perpetual state of spryness is this magnificent adjustable desk that seamlessly transitions between sitting and standing position. A must have for avid gamers and modern desk-jockeys alike it's at the core of PewDiePie's desk setup. See our list of the 15 Best Standing Desks for the Home Office here.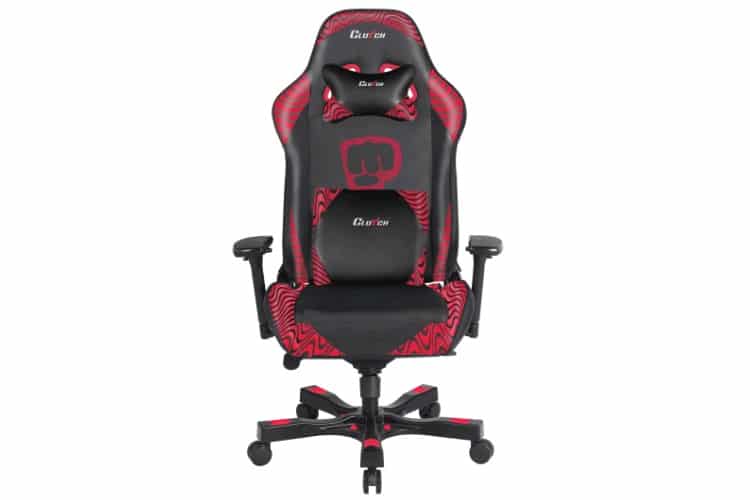 Clutch Chairz PewDiePie Edition – Throttle Series
No king of the Internet is complete without his trusty throne. Made of prime materials and touting a brilliant ergonomic design, the PewDiePie Edition chair is accordingly fit for game-playing royalty. A Brofist logo on the back is like the man himself punching you into shape. Get one before it's gone. But can you do this!?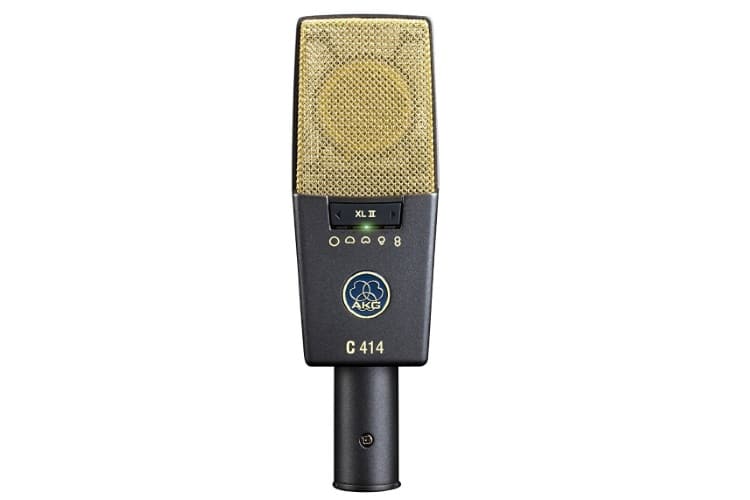 AKG Pro Audio C414 XLII Vocal Condenser Microphone
Equipped with a slew of features and touting some majestic gold colour, the AKG Pro Audio Microphone gets the job done. Nevertheless, PewDiePie encourages you not to spend too much money on a microphone because "they're all the same". Naturally, some vloggers out there might feel otherwise.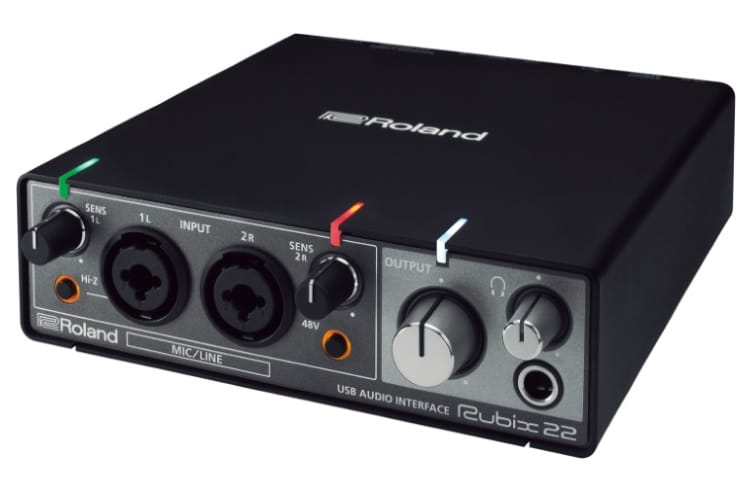 Roland Rubix 22 USB Audio Interface 2 in/2 Out
To channel his audio, PewDiePie feeds sound through the Roland RUBIX22. He says it "barely works", but that's actually high praise considering he thinks most audio interfaces don't work at all.
Sywon Metal Mesh and Foam Layer Pop Filter
In line with his new microphone he's also updated his Pop Filter.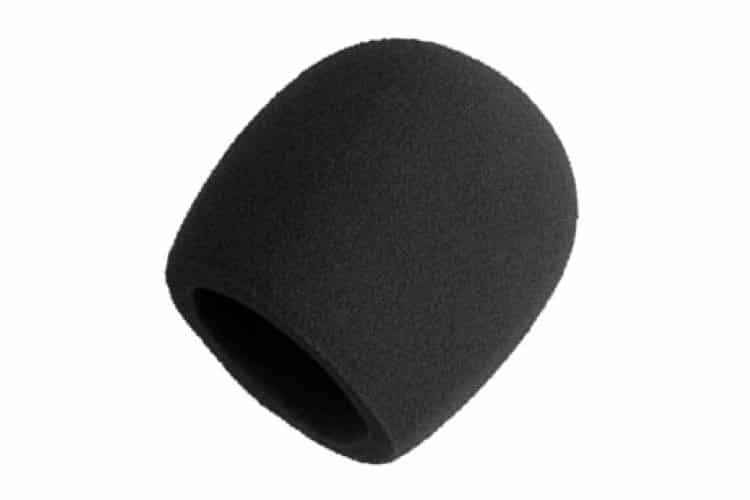 Shure A58WS-BLK Foam Windscreen
PewDiePie claims to double up with pop filters because "you don't want your ears to explode" when you're listening to him. However, we suspect he uses a soft filter inside an outer filter. Regardless, he keeps his sound game tight.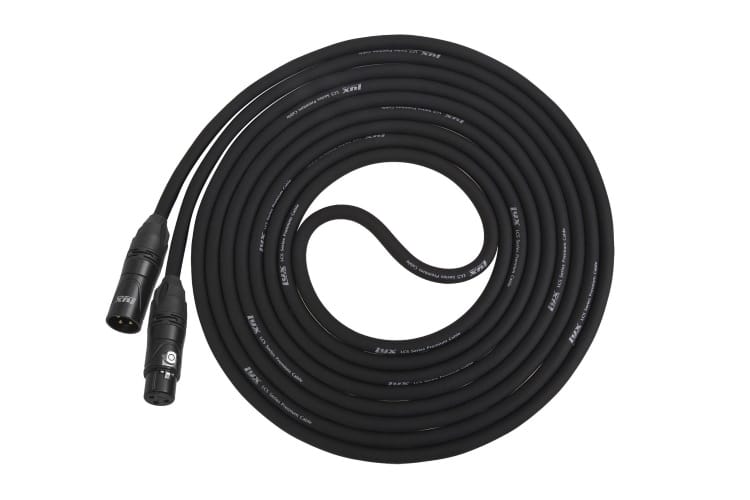 LyxPro Balanced XLR Cable
No condenser microphone setup is complete without an XLR cable. For that PewDiePie goes with the black LyxPro. Why? Because he wants to. Or maybe it's the best. You'll have to ask him yourself.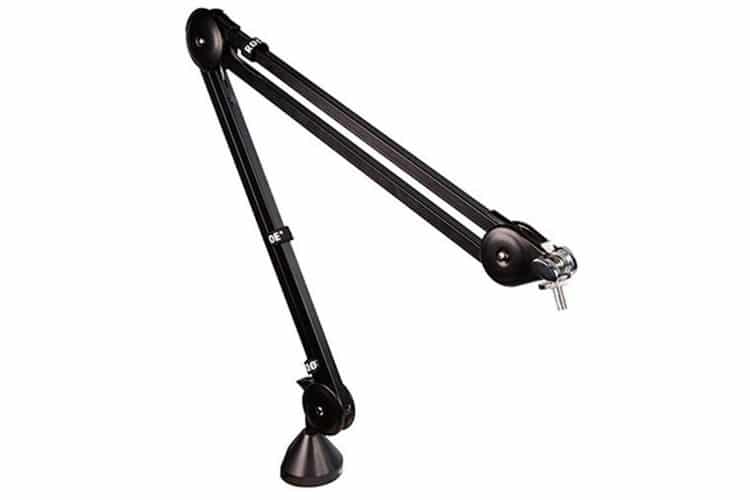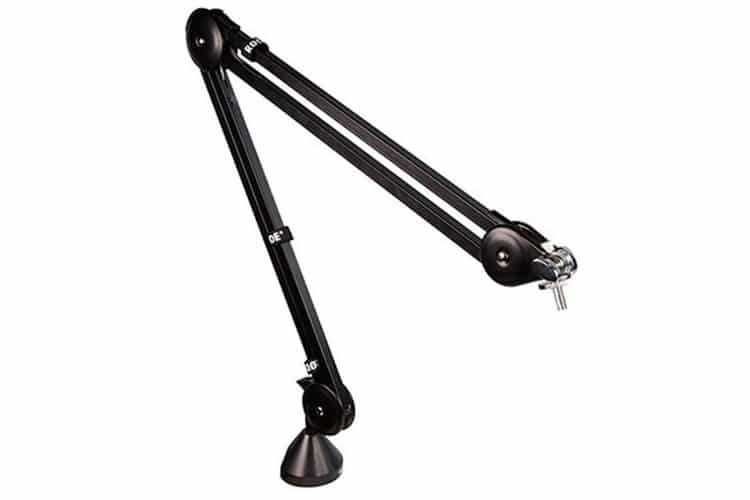 Rode PSA1 Swivel Mount Studio Microphone Boom
PewDiePie can rarely sit still and so naturally he needs a microphone mount that's as dynamic and flexible as he is. Able to keep up with his ADHD-like agility is the Rode PSA1.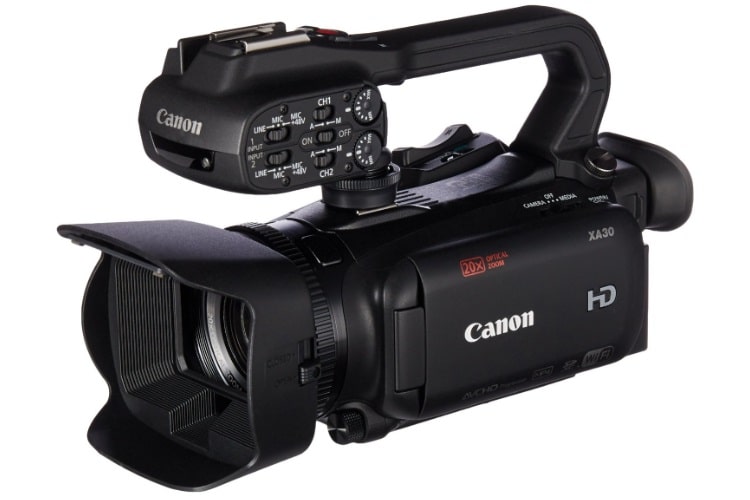 Canon XA11 Professional Camcorder
Along with his new computer, he's updated his camera from the XA10 to the XA11. It's got an absolutely nuts 20X optical zoom. We're really liking the quality of the image from his latest videos too.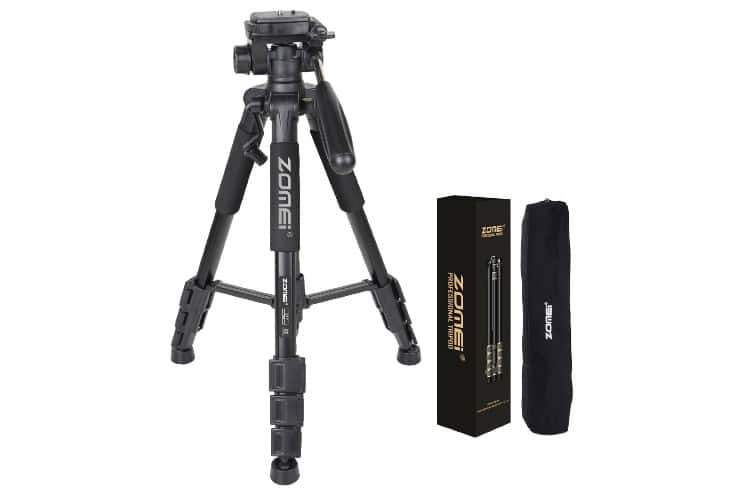 ZOMEI Q111 55-Inch Professional Aluminium Camera Tripod
Update as of April 2017, we're sure it's a ZOMEI tripod. But, we're not 100% it's this one. At least we're close. This isn't the same god damn awful tripod. It doesn't move!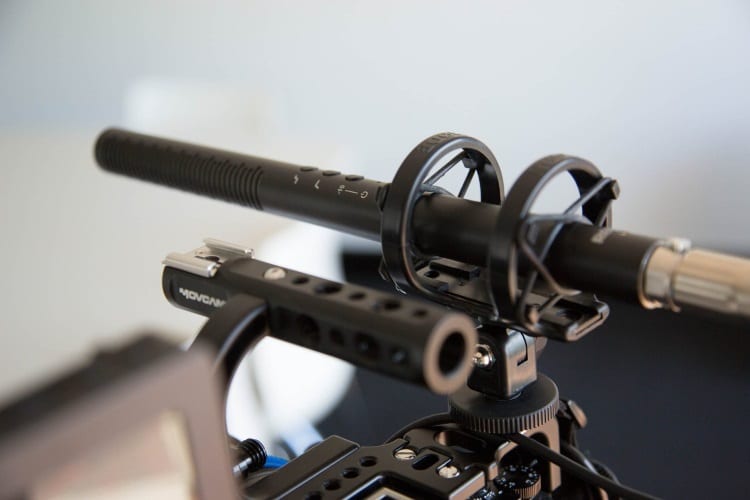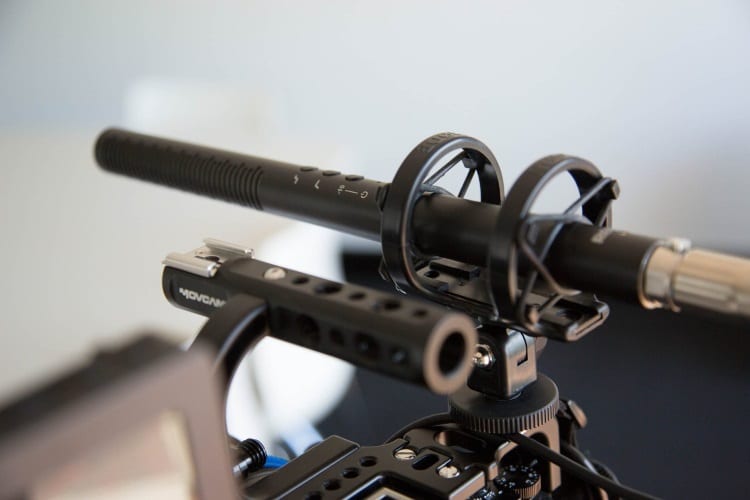 Life Saving Rode NTG4 PLUS Shotgun Microphone
No gunslinger will last without a spare pistol and when it comes to PewDiePie gear that spare pistol is a shotgun. PewDiePie calls the Rode NTG4 Microphone a "life-saver" on those occasions where he gets so excited he forgets to speak into his normal mic.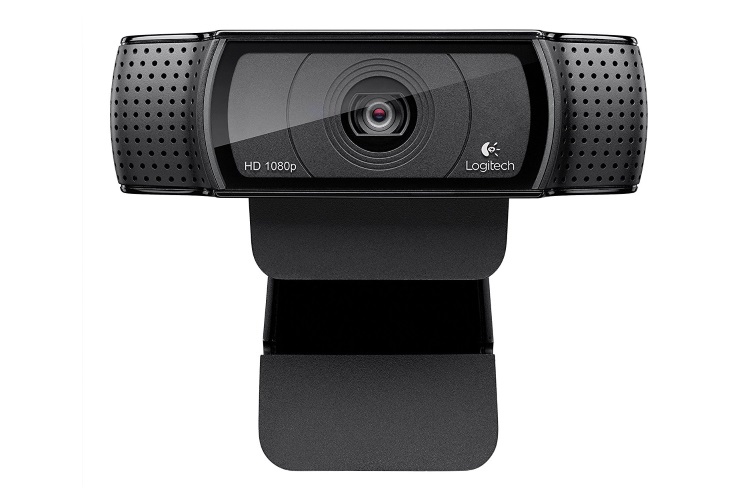 Logitech HD Pro Webcam C920
Pewds also recently got this webcam to help with his live-streaming. It records and streams in 1080p. He's not using it for a second angle in his normal vids.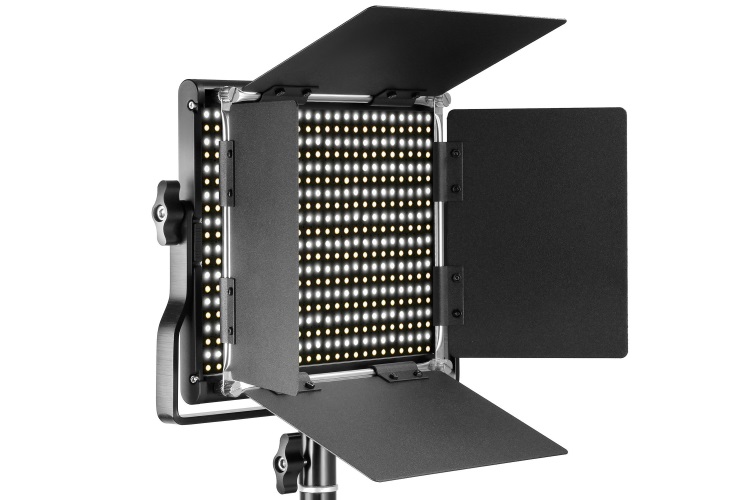 Video Studio Lights
As with his audio game, PewDiePie keeps a firm grip on lighting. If he's not looking good, it's because he doesn't want to.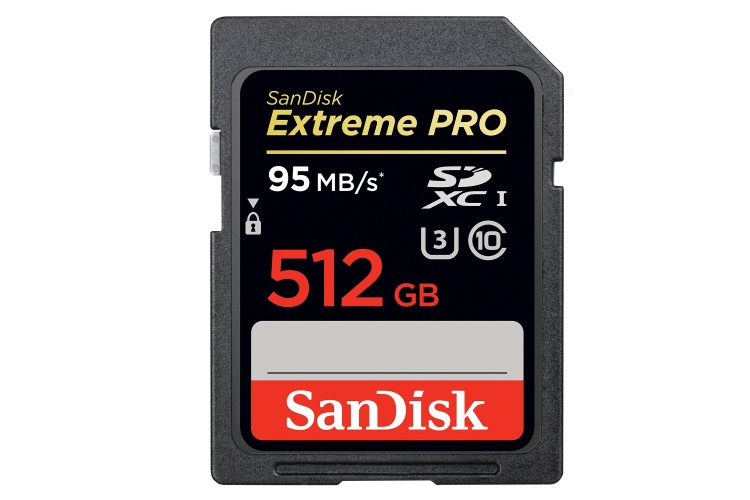 SanDisk Extreme Pro 512 GB SDHC UHS-I Card
A good camera needs some fast and massive storage if you're shooting in high quality. That's why he's got the best of the best SD cards with a crazy 90MB/s shot speed and 95MB/s transfer speeds.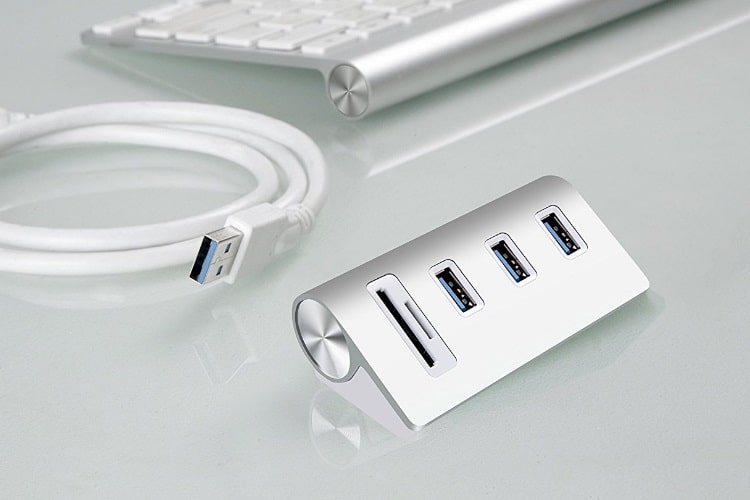 Cateck Bus-Powered USB 3.0 3-Port Aluminum Hub
This took us forever to find but we're now 100% sure this is the right one. With a sleep apple-like design (even though he's got a PC), it's ideal to match his ASUS screens.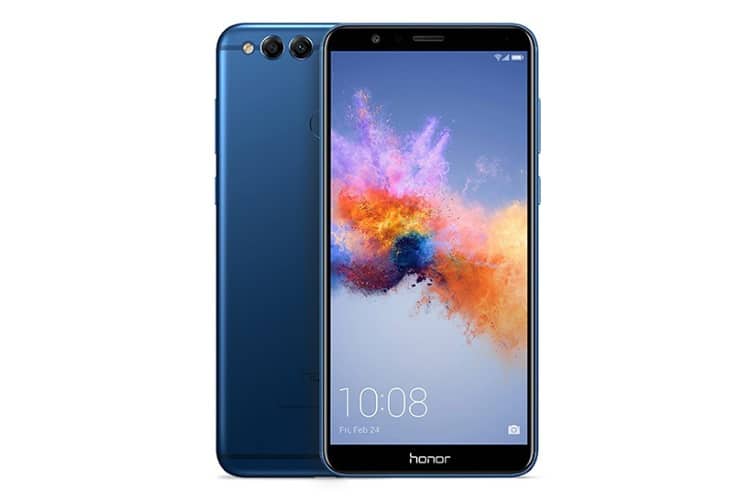 Honor 7x Smartphone
What's better than the Honor 7x Smartphone's edge-to-edge screen and 2160 x 1080 FHD+ resolution graphics? The unbeatable price point, of course. PewDiePie is one smart shopper!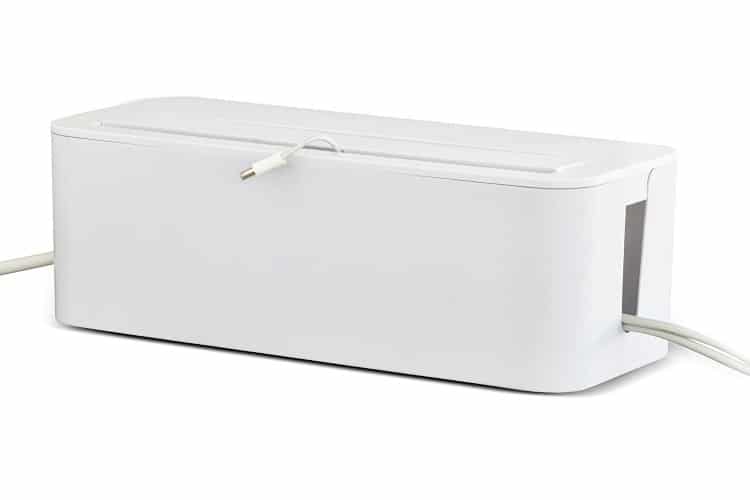 White Cable Management Boxes
When it comes to Pewd's new computer, of course he "treats her with respect".  That entails keeping all those cables properly managed inside boxes.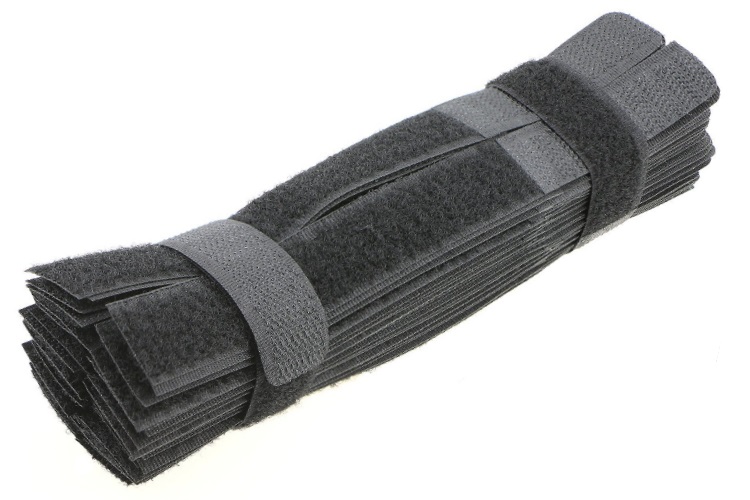 Velcro Cable Management Straps
PewDiePie's devout "respect" for his computer's lustrous locks continues with these velcro cable management straps. They're the "perfect solution" to his cable management needs.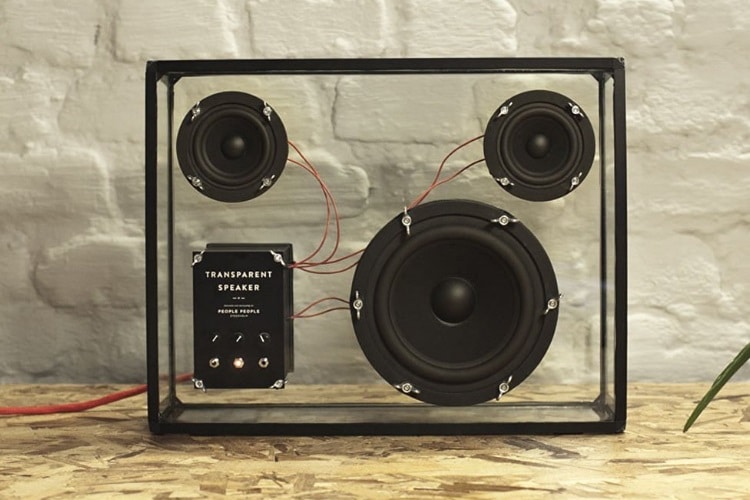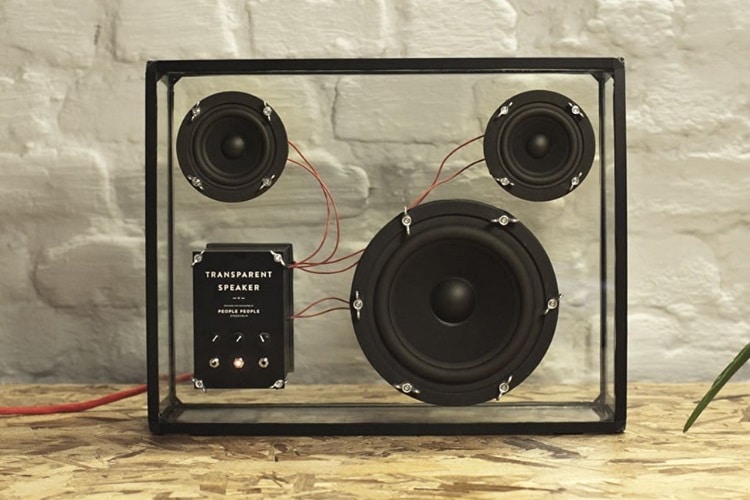 People People Transparent Speaker
PewDiePie is acclaimed for being open and transparent with his followers, which was perhaps his motivation when buying this minimalist speaker system that comes enclosed in a see-through case. On the other hand, he doesn't exactly strike us as the symbolic type so maybe these are just a damn good set of speakers that blend perfectly with all the other exceptional PewDiePie gear.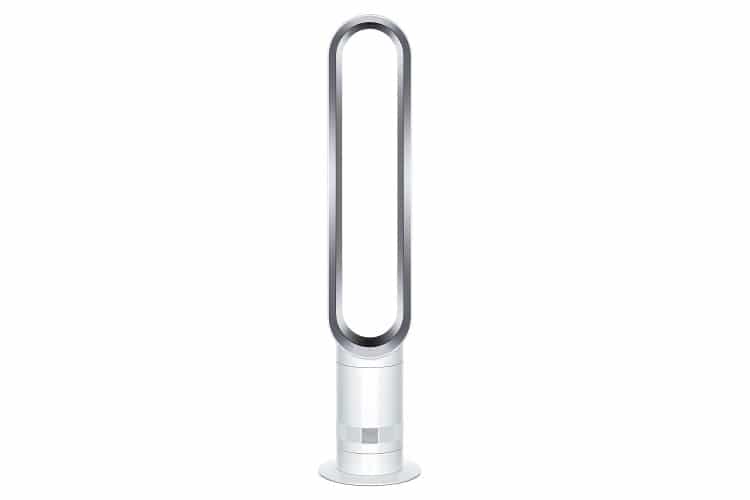 Dyson Air Multiplier Tower Fan
How does the Pewds keep it cool when all the gaming and vlogging action gets hot? He uses the Dyson Air Multiplier Tower Fan. It offers 10 settings, a programmable sleep timer and quiet, powerful airflow.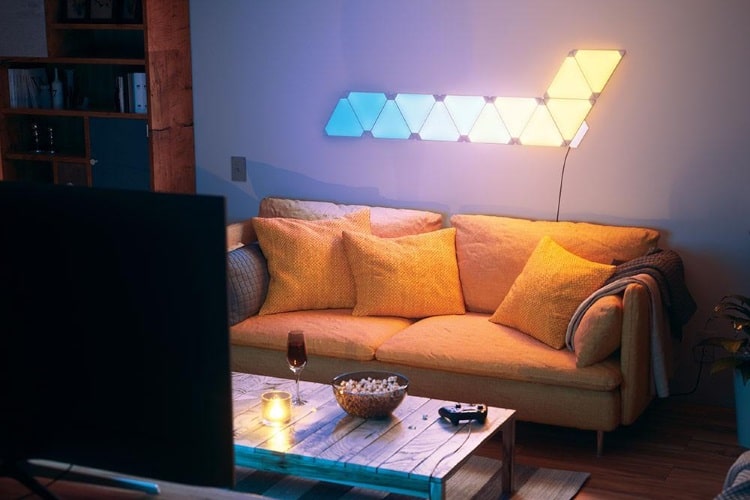 Nanoleaf Light Panels
PewDiePie gets his interior glow on with Nanoleaf Light Panels. The smart lighting system is WiFi equipped and compatible with mobile devices. Add up to 30 panels at a time and bask in their epic luminosity.

50″ Ultra HD 4K Pro Panasonic HDR LED Television
Like the digital gangster that he is, PewDiePie keeps this Ultra HD Panasonic TV mounted on the side of his desk. Consider it proof that the man can simply never have too many HD screens in his life.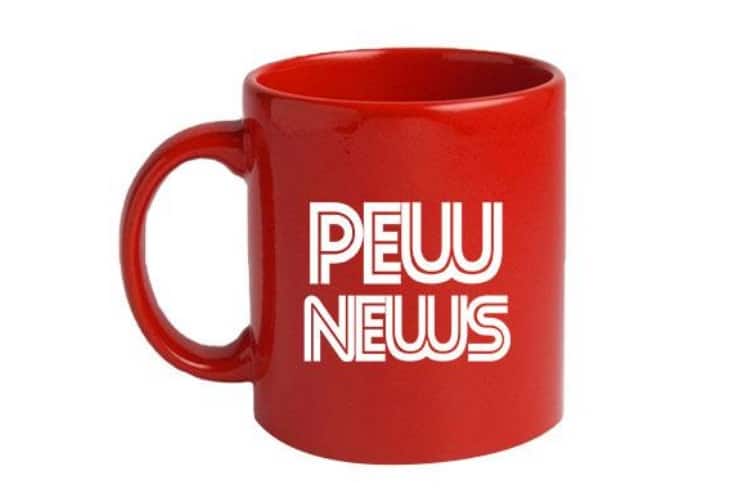 Pew News Mug
Pew pew pew pew pew pewww!!! From the most legitimate news source on the planet, this mug is dischwasher and microwave friendly.
GFUEL Twitch Shaker Cup
Pewds can't sit still for more than ten seconds at a time, making the GFUEL Twitch Shaker Cup a product after his own heart. Unfortunately, the cup is no longer available for purchase, but we're name-dropping it anyway.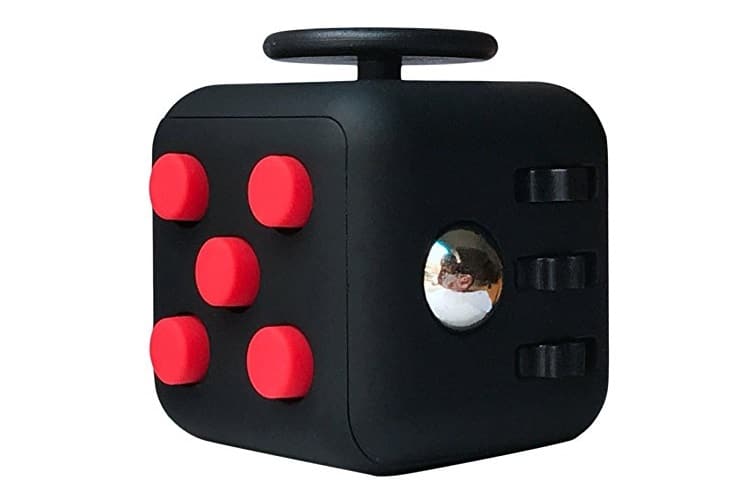 Fidget Block Original
Spotted on PewDiePie's desk was the Fidget Block, which helps reduce stress for high anxiety types. In other words: a perfect tool for PewDiePie.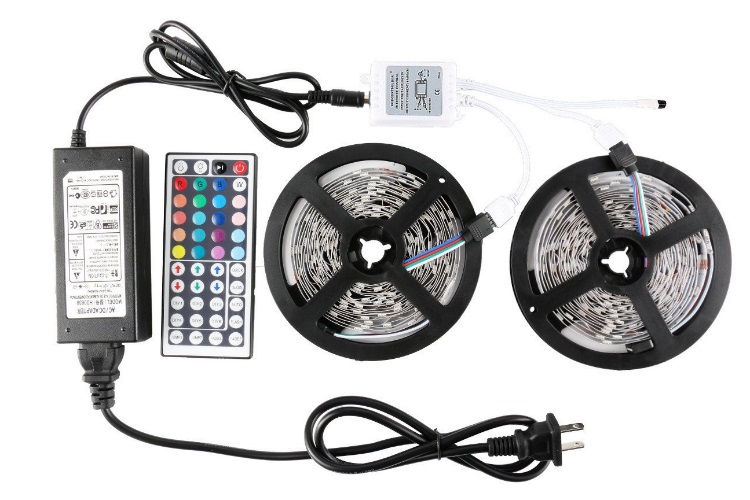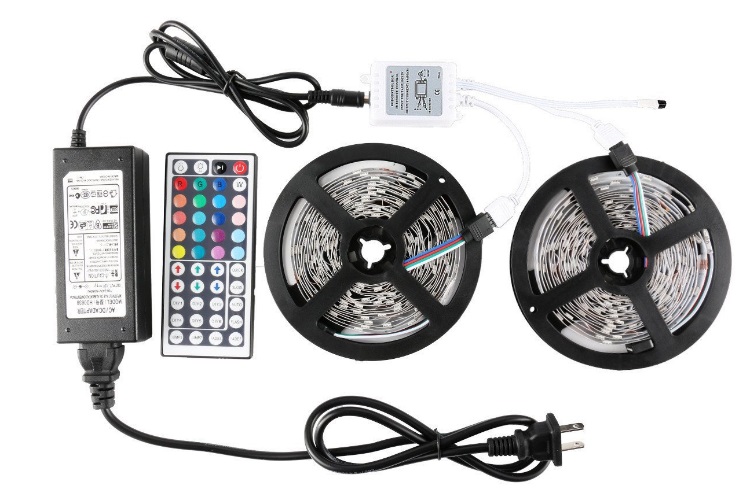 LED Light Strip Kit
Turn your bedroom into a neon paradise with this LED light kit. All PewDiePie asks of you is that you name "your favourite colour, bitch" and "blam that shit on".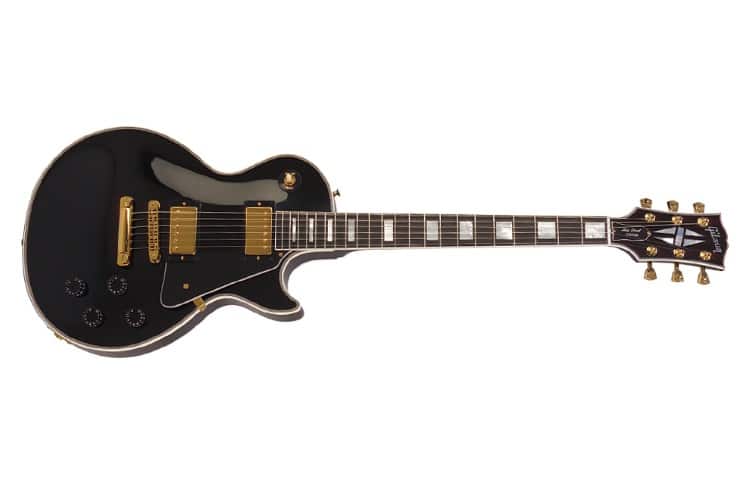 Gibson Les Paul Custom Electric Guitar, Ebony
As historic as the many people who play it, the Gibson Les Paul is a sweet axe if there ever was one. Pewd's is black and beautiful. If you go back far enough, you can find him playing the occasional blues lick, sometimes with his teeth. What? You were expecting him to play it like a normal person?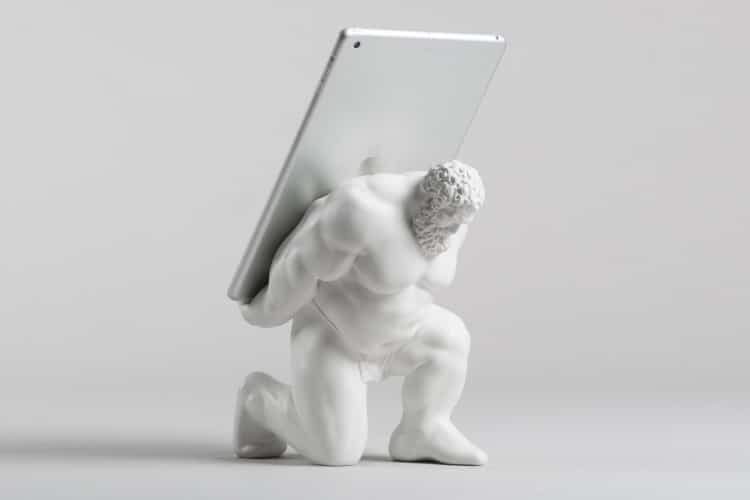 Hercules XIII iPad Pro Stand
No matter how menial the object, there's always room in PewDiePie's world for the creative touch. For proof, look no further than the Hercule iPad Pro Stand. You know you want one.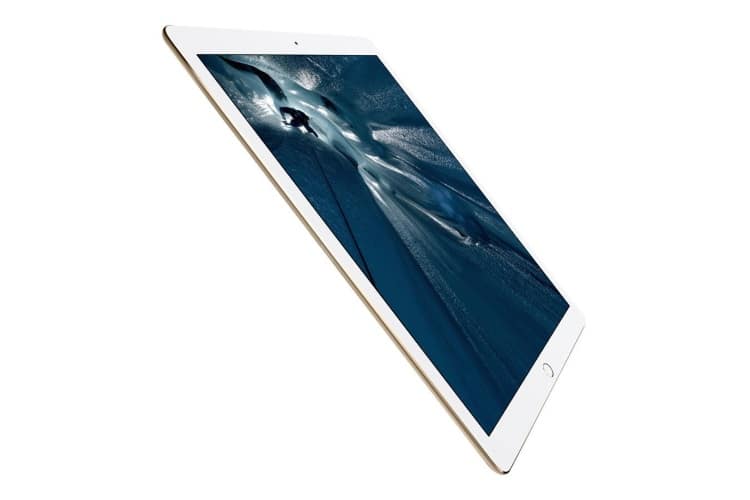 iPad Pro
When he needs to take his computing on the go, PewDiePie doesn't waste time with imitators. His iPad Pro keeps it classic, functional and approachable just like it should.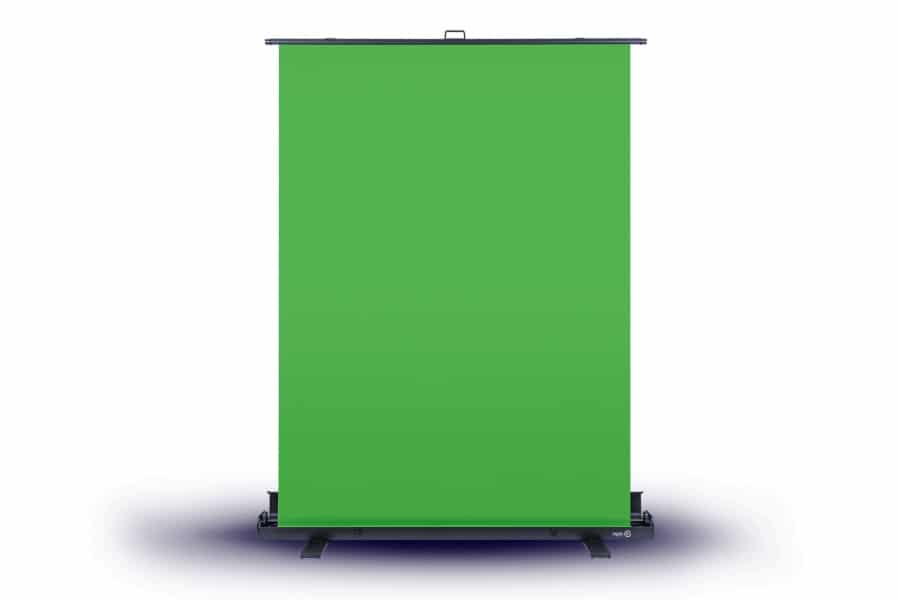 elgato Green Screen
As easy to set up as it is to break down, the elgato Green Screen is sturdy, smooth, and wrinkle-free.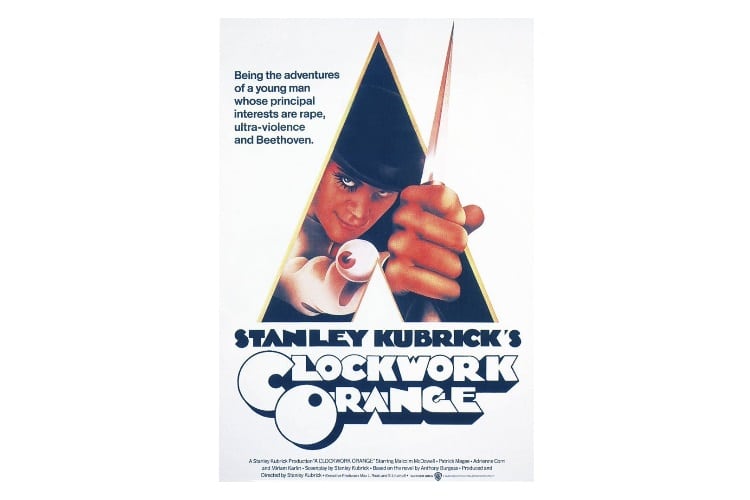 A Clockwork Orange Movie Poster
Stanley Kubrick's ultra-violent film about a criminal and his droogs in a futuristic society is a visual tour de force. PewDiePie commemorates the film by slapping this poster on his wall. Apparently, gamers can have great taste in movies after all.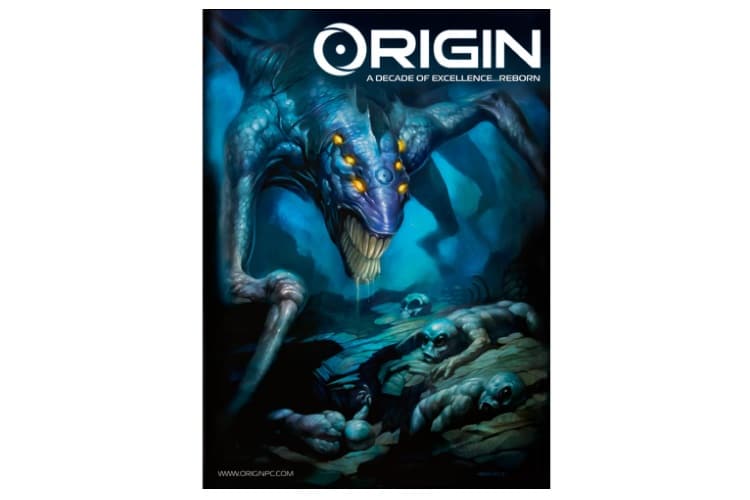 Origin PC Poster
As if his epic new computer wasn't enough, PewDiePie further celebrates Origin PC by way of this killer poster.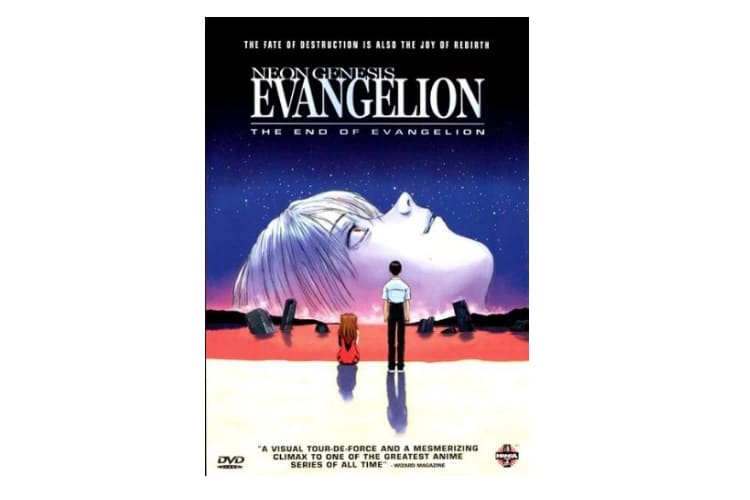 Evangelion: The End of Evangelion Movie Poster
Anyone who follows PewDiePie knows he's a big fan of anime, manga, and essentially all things Japanese. Accordingly, this Evangelion movie poster goes perfectly on his wall.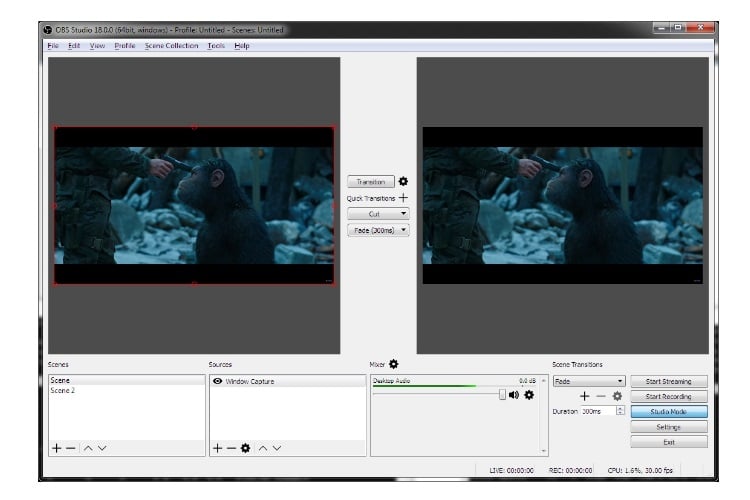 Open Broadcaster Software
Just as important as PewDiePie's endless array of hardware is equally formidable software like OBS Studio. Perfect for recording and live streaming, the software connects his world with ours.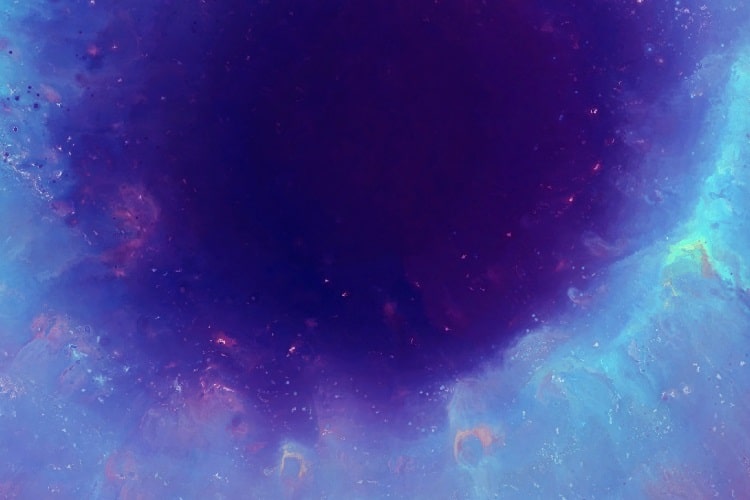 Pewds Animated Wallpaper – illuminati FaZe
Yes, we even tracked down the wallpaper on PewDiePie's monitors. Isn't it beautiful?
Computer Specs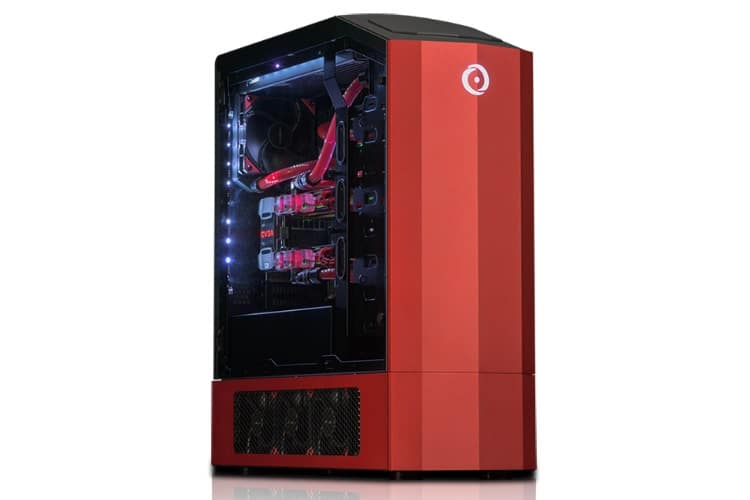 Origin PC Genesis Case
Origin PC's tallest desktop model is a symphony of aluminium, steel, and your choice of either glass or aluminium side panels. PewDiePie loves the brilliantly designed case as much as he loves everything else about his new baby.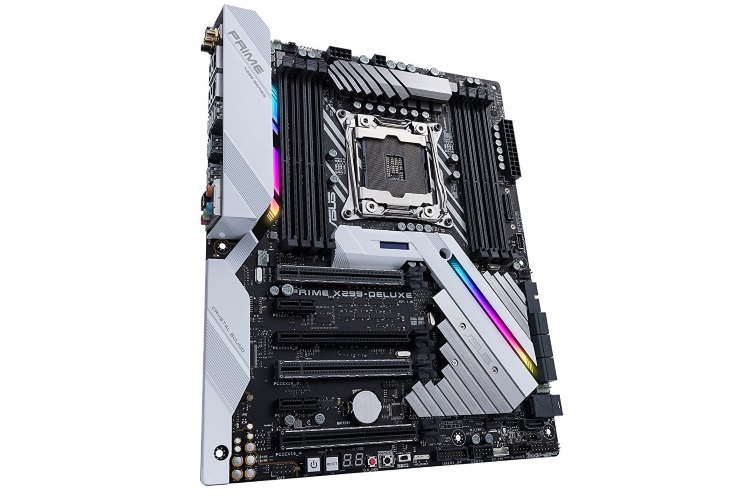 ASUS PRIME X299 Motherboard
Engineered for the best in connectivity and speed, the ASUS PRIME X299 is the mother of all motherboards.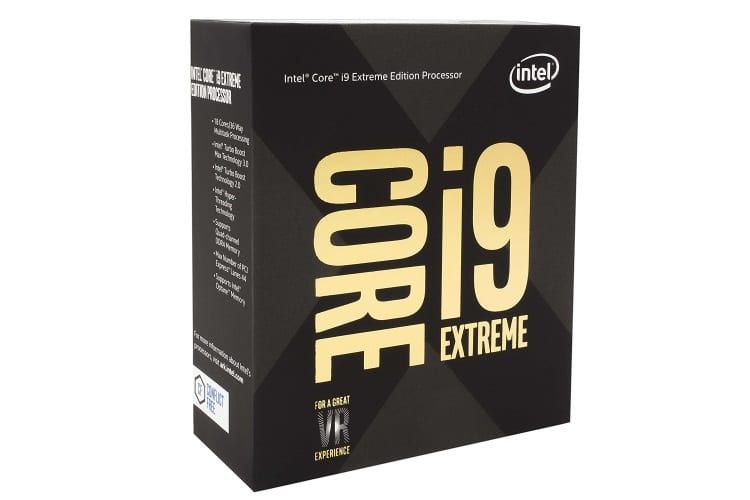 Intel I9 7980XE (2.6-4.2 GHZ) CPU
Delivering up to 4.2 GHZ, the Intel I9 is a pure juggernaut of computing. PewDiePie puts it best when he says, "Goddamn that's powerful."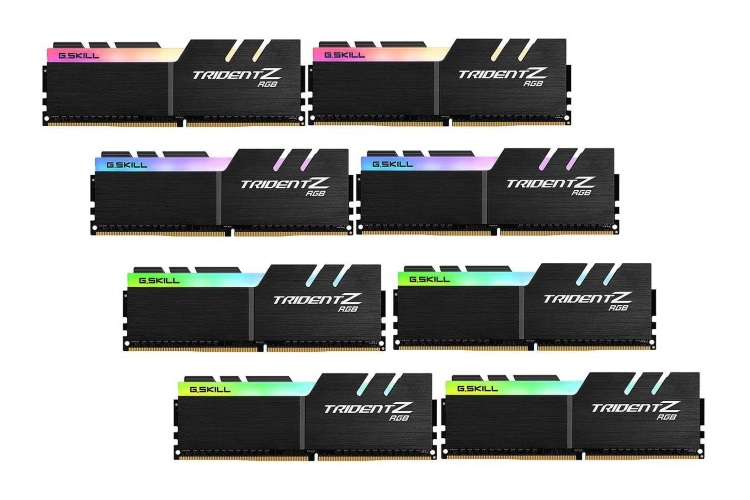 64GB G.Skill Trident Z RGB RAM
Here to serve PewDiePie's memory needs with bright and colour-changing style is 64GB DDR4 RGB RAM from G.Skill.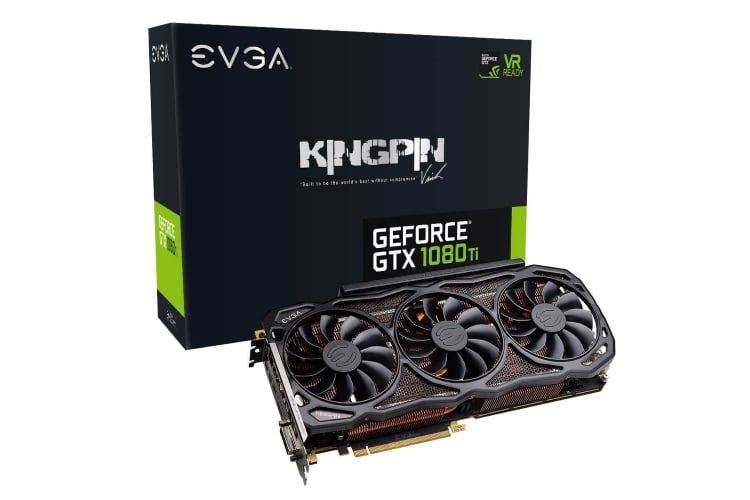 Dual 11GB NVIDIA EVGA GTX Geforce 1080 TI (Liquid Cooled) GPU
Bolstered by liquid cooling and branded with PewDiePie's own signature (on his custom edition that is), the NVIDIA GTX 1080 delivers that "extra, extra power" for when he's "recording Happy Wheels". Also says PewDiePie, "This is like two really strong Swedish men right here…it doesn't get more powerful than this."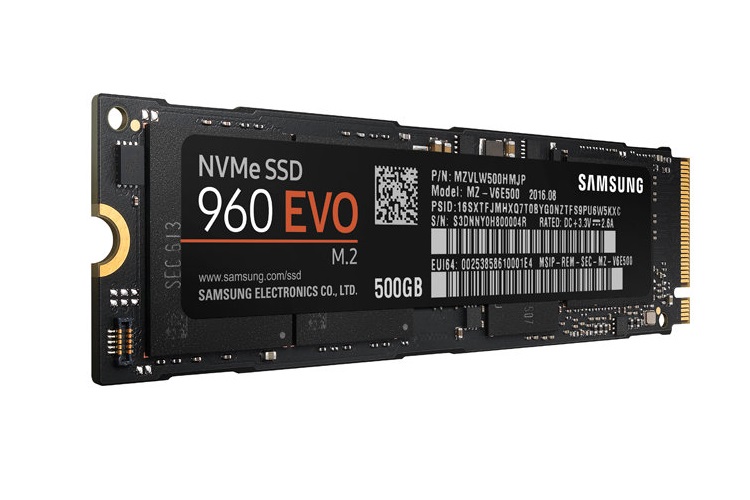 500GB Samsung 960 Evo M.2 SSD
Putting some extra "solid" in solid state drive is the Samsung 960 Evo.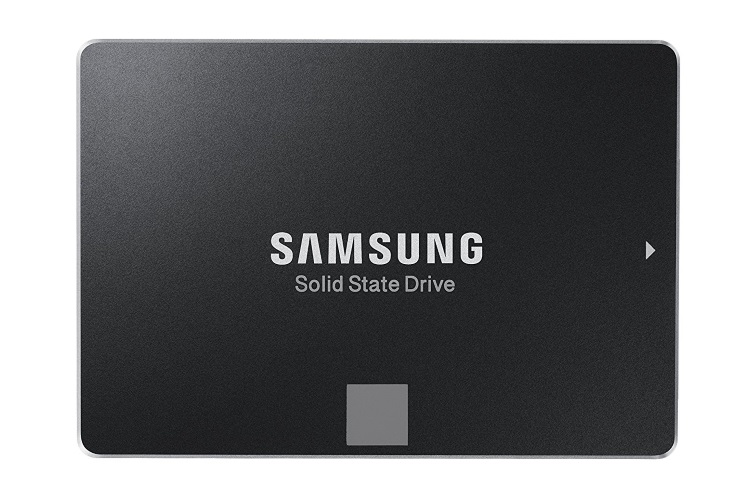 4TB Samsung 850 EVO SSD
Located "somewhere inside the computer" is a whopping 4TB of memory, courtesy of the Samsung 850 EVO SSD. According to PewDiePie's girlfriend, thats a good thing because he "has no memory". Good one, Marzia.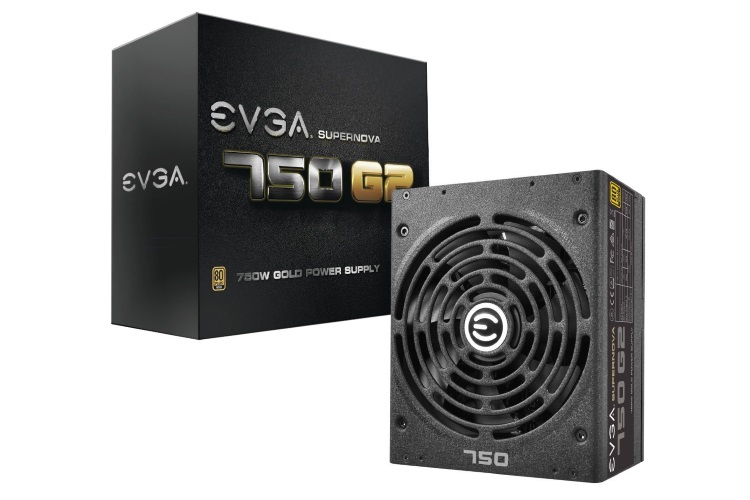 1.3KW EVGA SuperNOVA G2 PSU
Rounding out the monolithic computer's bevy of specs is a 1.3KW EVGA Supernova G2 PSU. It keeps all that power running smoothly and efficiently.
Pewdiepie's Figurines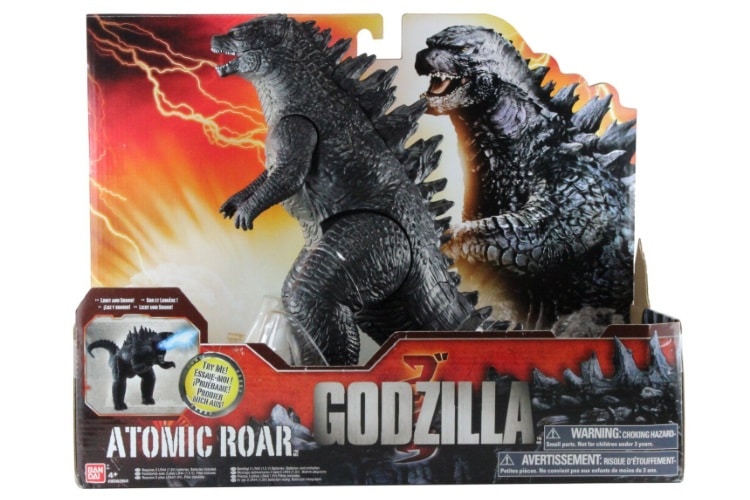 Godzilla Movie Atomic Roar Action Figure
"To keep the burglars away", PewDiePie has a Godzilla action figure that spits a blue streak of fire out of its mouth when it roars. That'll definitely keep all his expensive gear safe from intruders!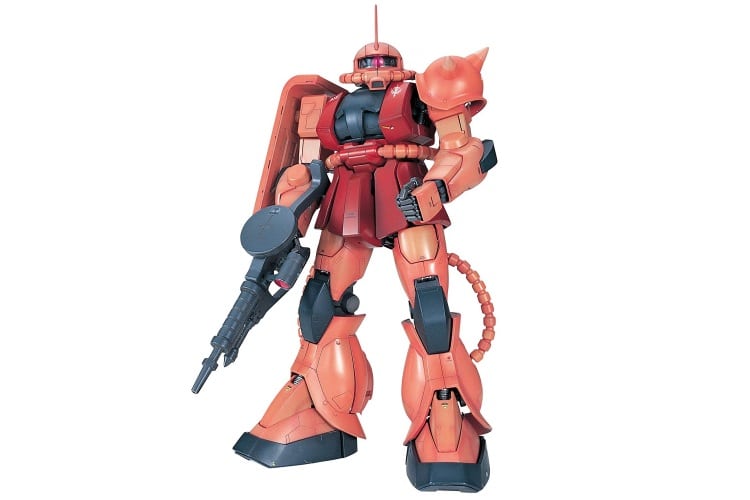 Bandai Hobby MS-06S Char's Zaku II "Mobile Suit Gundam" Action Figure
From the Mobile Suit Gundam anime series comes the Char's Zaku II action figure, a finely detailed robot with a big gun and an LED powered eye. When Pewds plays with toys, he doesn't mess around.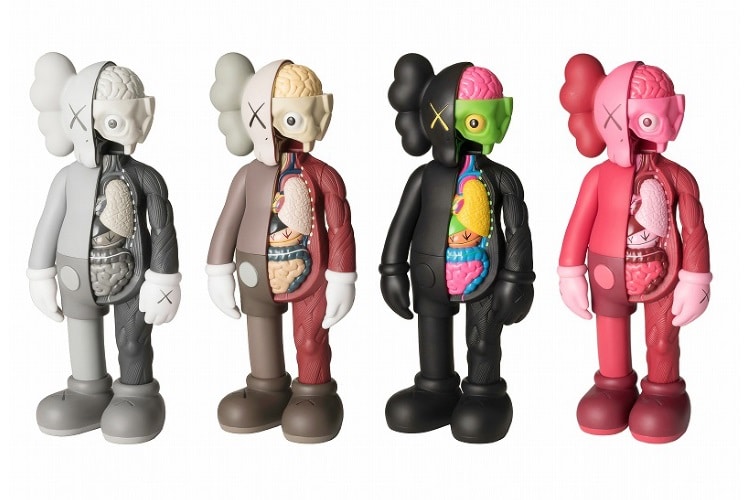 KAWS Companion Open Edition Figurines
A gift from his gorgeous girlfriend, PewDePie gives his KAWS figurines a mantel all their own, complete with personal lighting. They go perfectly with his KAWS tattoo. He "loves them".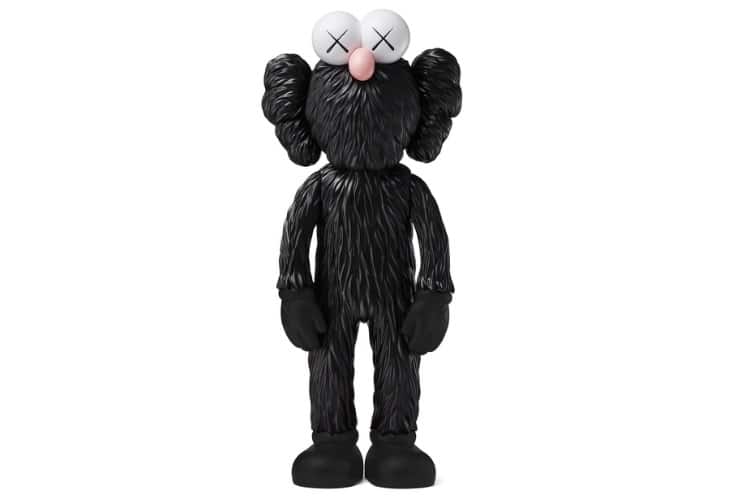 KAWS BFF Black Version 2017
Pewd's has nothing but the utmost respect for artist KAWS, so much so that he's willing to make a knock off part of his collection. In spite of being a fake, the BFF Black Version 2017 still looks pretty sweet.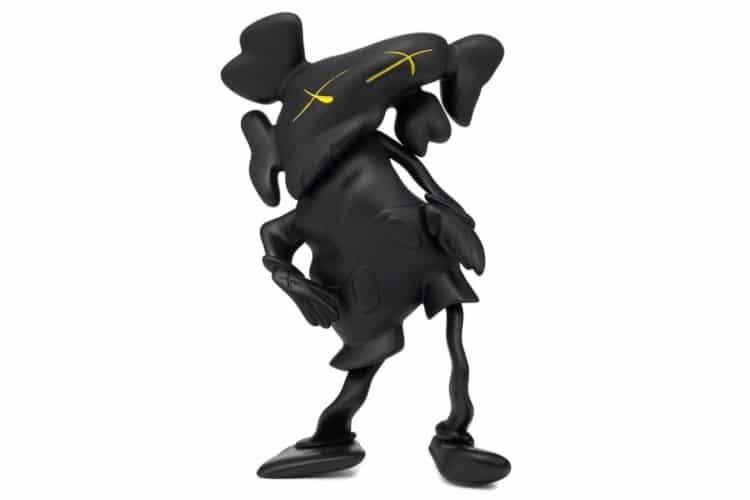 KAWS x Robert Lazzarini Distorted Companion
Moving back to the real thing, PewDiePie wonders aloud if KAWS released the Distorted Companion just to prove that people will buy anything the artist puts out, before acknowledging that the design is in fact really cool.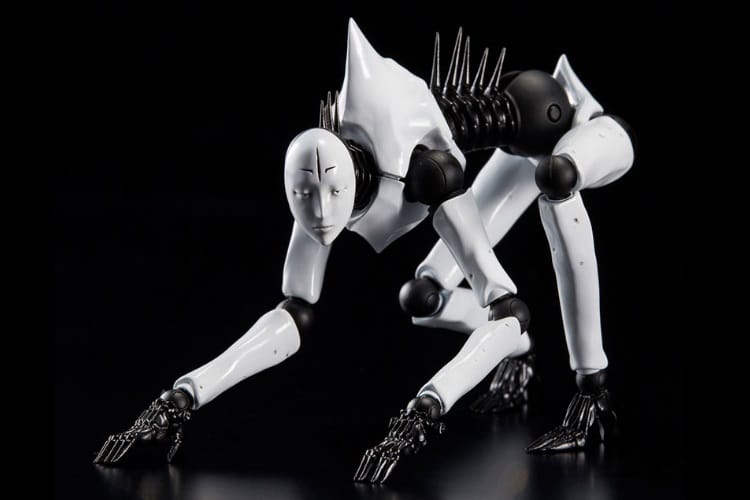 Blame! Safeguard Figurine
In PewDiePie's opinion, Blame! is the best manga of all time (though he thinks the anime version was kind of a letdown). Hence, it was only natural that he scooped up this incredible Safeguard figurine during his last trip to Japan, which makes for some hilarious poses.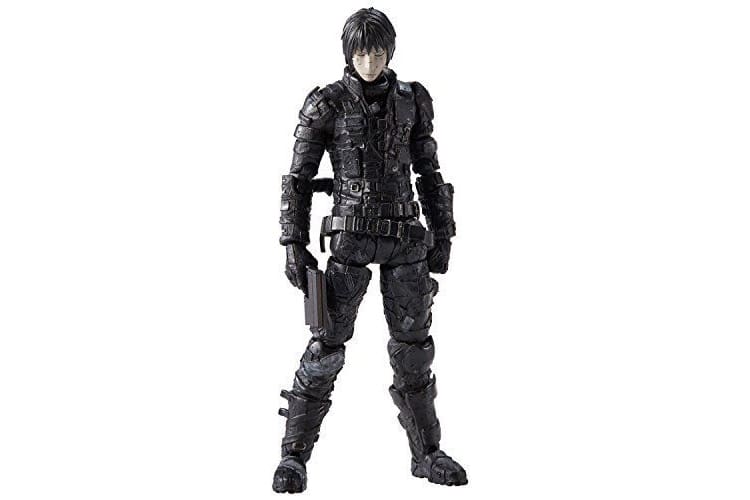 Blame! 1/12 Killy Action Figure
Showing off the more earnest side of PewDiePie's Blame! fixation is this 1/12 Killy Action Figure.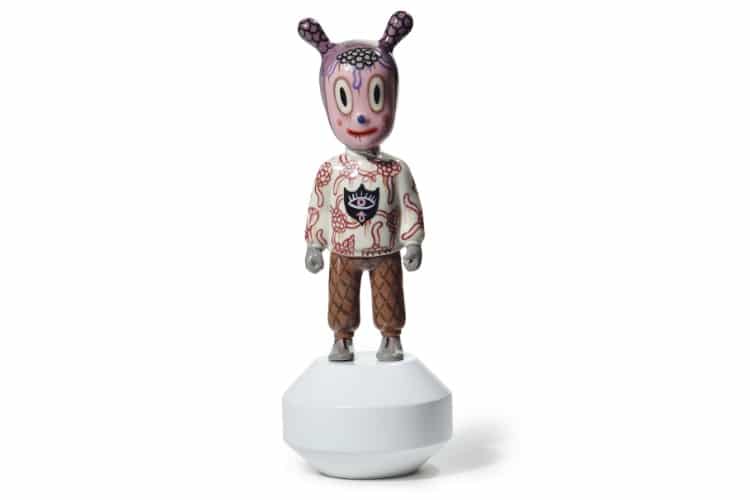 Lladro Figurine The Guest
Exhibiting his tremendous love for LA artist Gary Baseman, PewDiePie shows off The Guest, a trippy, porcelain figurine that's rife with impeccable detail and an unmistakable aesthetic. This limited edition work of art was a gift from Marzia.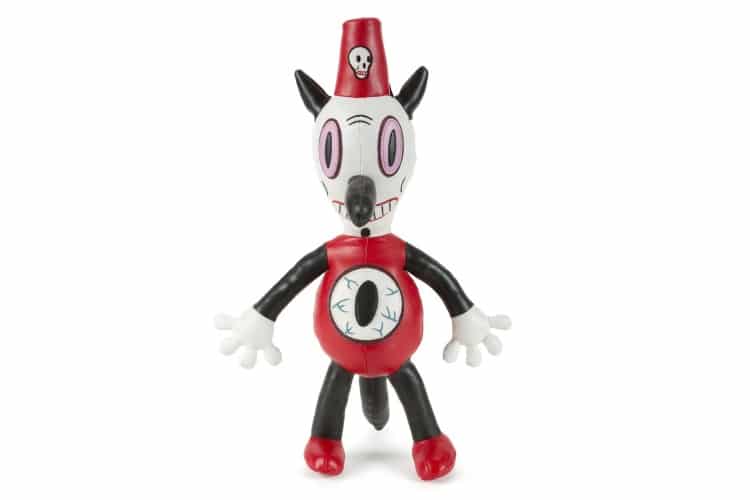 Toby 16″ Critterbox 2005
One of Gary Baseman's most iconic characters is Toby, making for an equally iconic figurine. Naturally, Pewd's was all over the limited edition release, dropping big dollars and not regretting the purchase for a minute. In fact, PewDiePie claims this figurine might just be his favourite.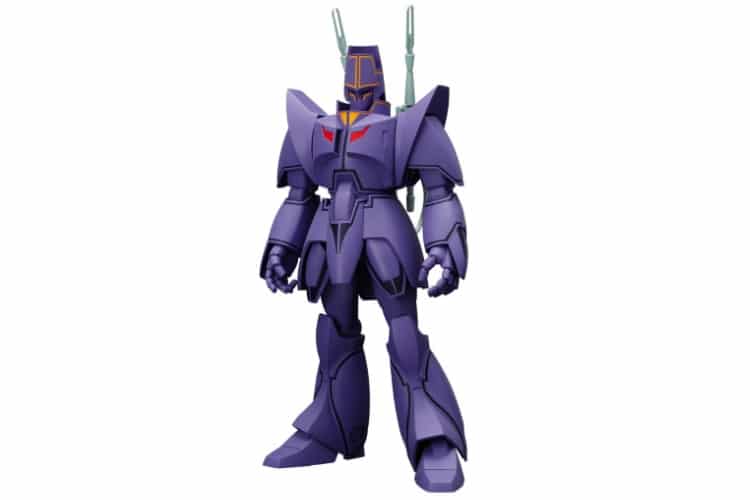 Sentinel x T-Rex Manon Type
With eyes that light up and a little guy on top of its head ("which is dope", says PewDiePie), the Sentinel x T-Rex Manon Type wasn't originally the action figure Pewd's thought it was, but he's happy with it nevertheless.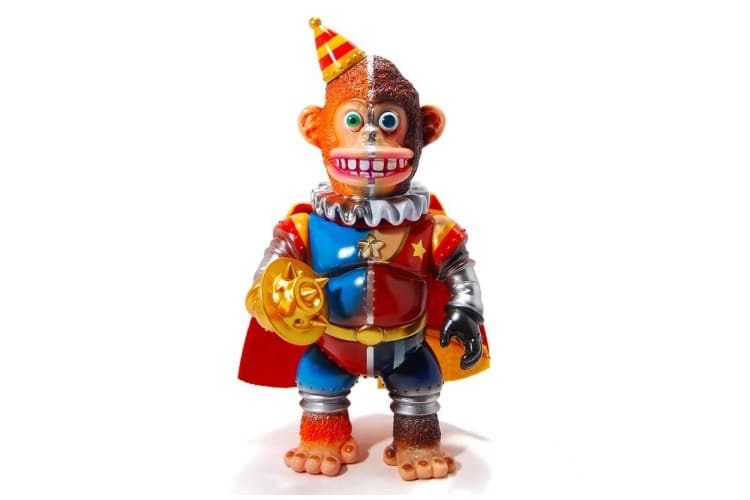 Kikkake Iron Monkey Custom Paul/Masuda
Custom made in Japan, this Iron Monkey figurine caught PewDiePie's eye in a Tokyo toy shop. Knowing her man all too well, Marzia hastily bought it for him.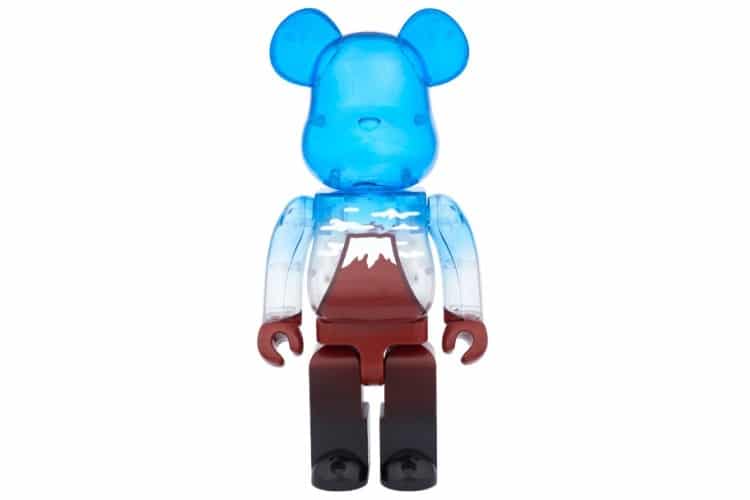 Fuji Sola Solamchi Red Fujisan 400% [email protected] Bearbrick
Bearbrick collectibles might be diverse in design and massively popular, but generally speaking they're a bit "too simple" for PewDiePie's personal taste. Not that it stopped him from buying one as a memento from his many trips to Japan.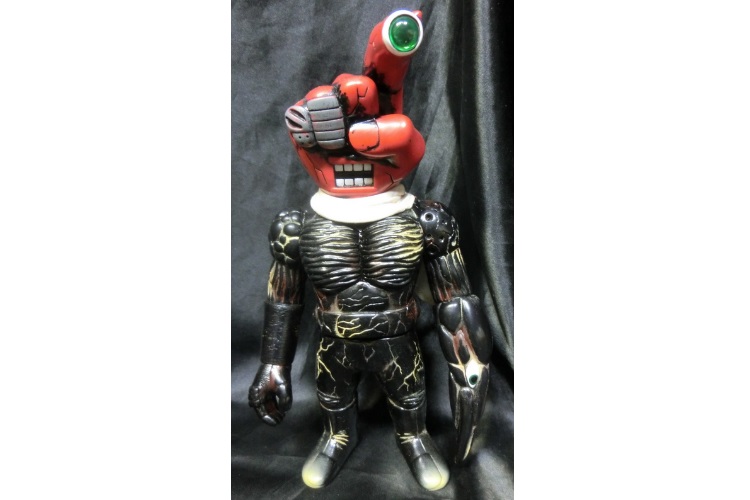 REALHEAD Yubiosu Black Molding
During his third trip to Japan, PewDiePie got this "bad boy". He thought the REALHEAD Yubiosu was vintage, but it turned out to be custom. Either way, it's pretty awesome.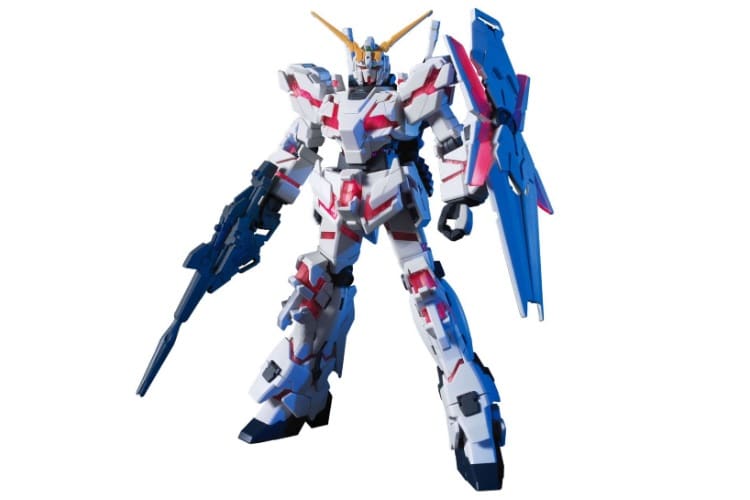 Bandai Hobby #100 RX-0 UNICORN GUNDAM
PewDiePide doesn't watch Gundam, but he sure loves building them. Bandai makes it (relatively) easy and addictive with these killer action figures. Pewd's is not normally a fan of model building, but for these he makes an exception.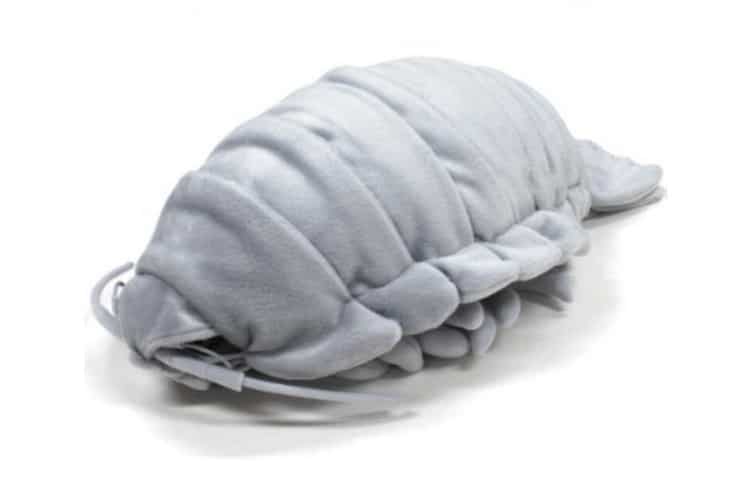 Isopod Plush Toy
It's Isopod Hour!!!!
Gaming Gear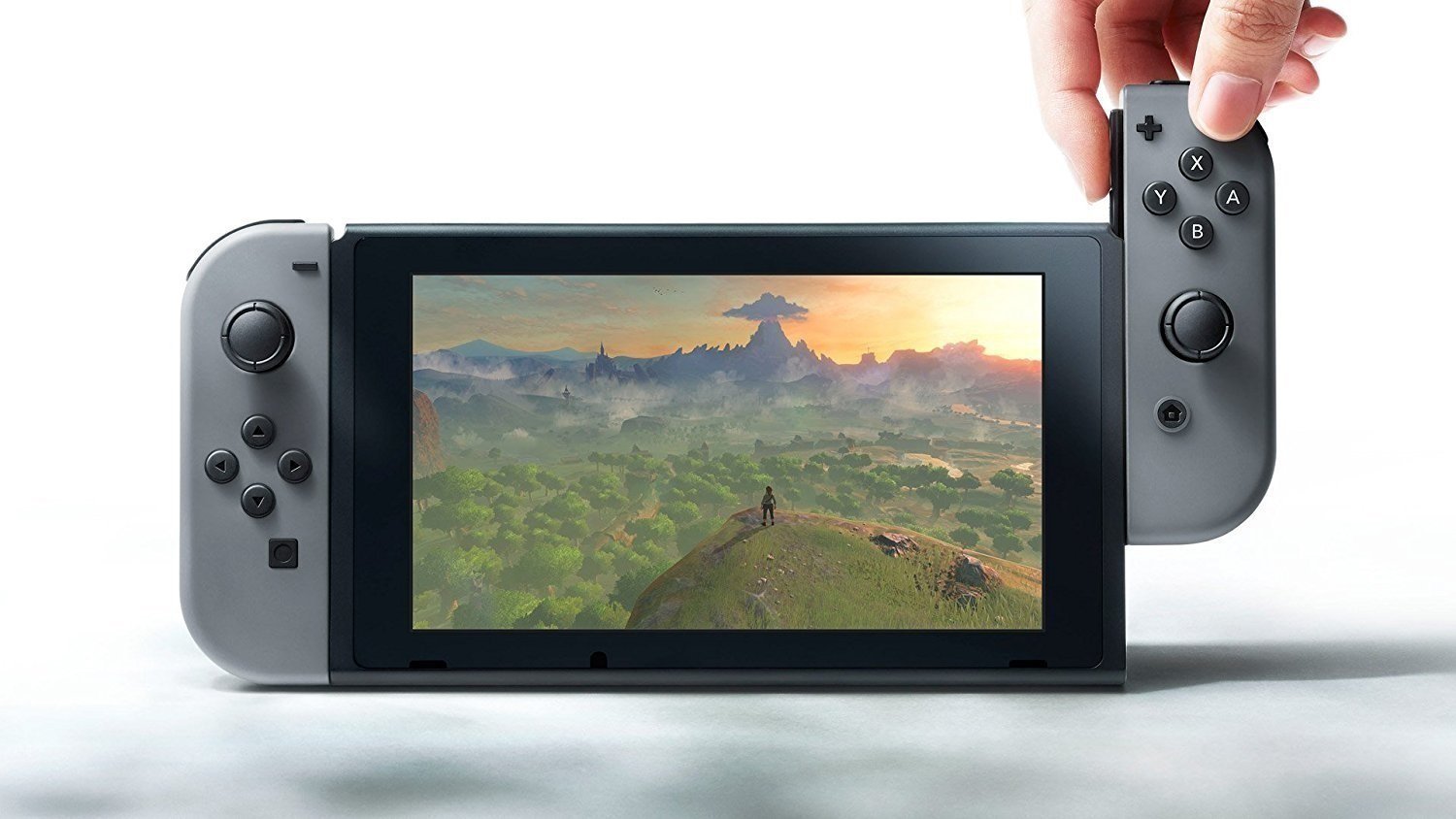 Nintendo Switch
We updated this given he's now filmed a few videos with his girlfriend Marzia playing the Nintendo Switch.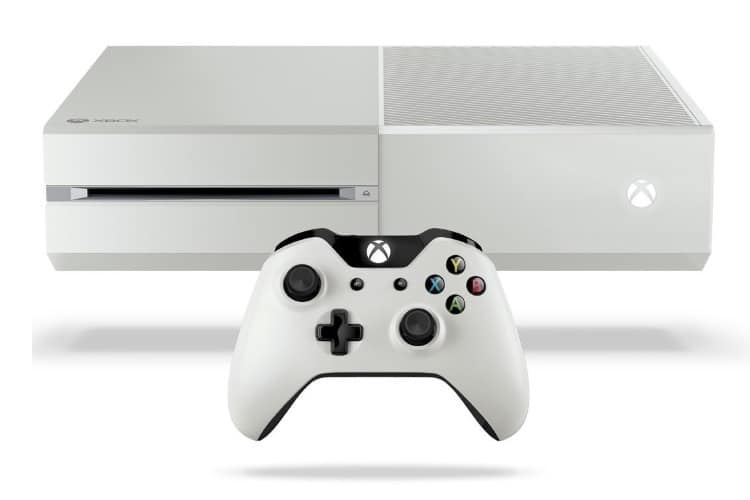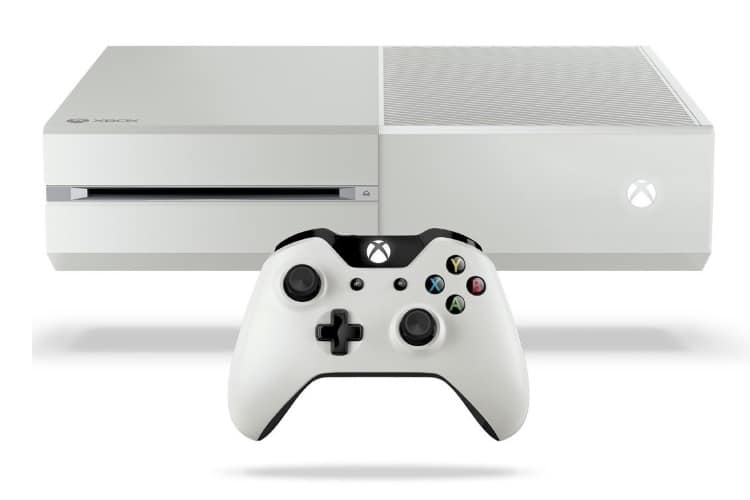 White Xbox One
If you're anything like PewDiePie you probably like your gaming console with a little extra flair. Consider the white Xbox One for a little style and 500GB of memory.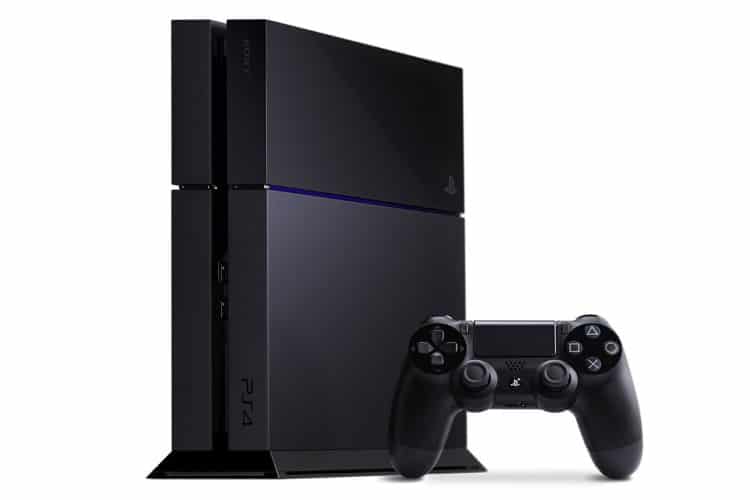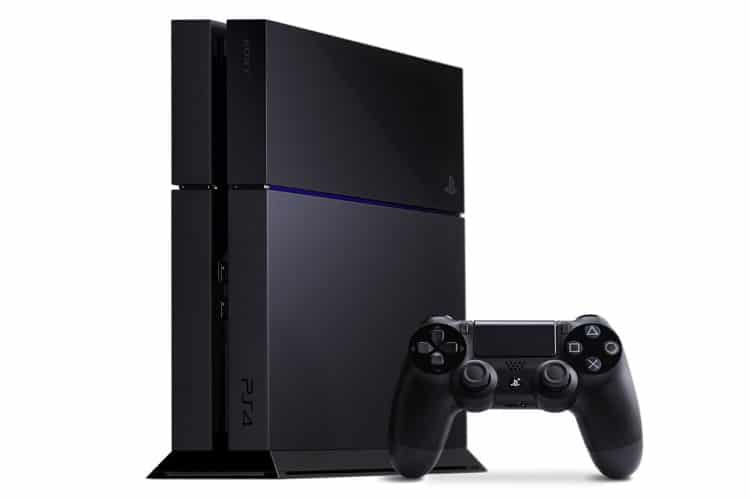 Sony Playstation 4
It's a new Playstation. You either have it by now or you're getting it as soon as that last pay check finally clears. We (and probably PewDiePie) can't think of anything to tell you about this console that you don't already know.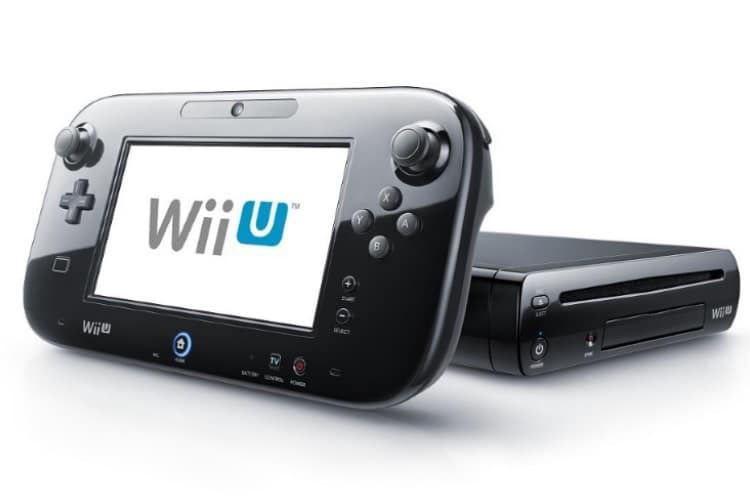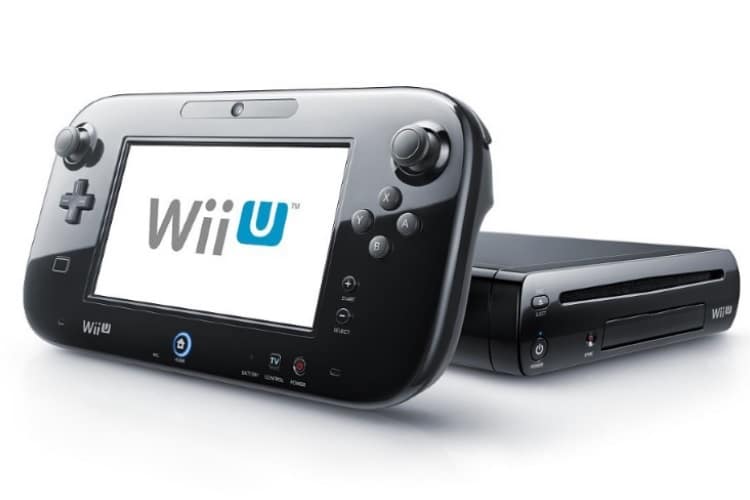 Nintendo Wii U
Like PewDiePie, Nintendo Wii U likes mobility and interaction. This console might not have the same reputation among gamers as Xbox and Playstation, but we can't picture a PewDiePie setup without it.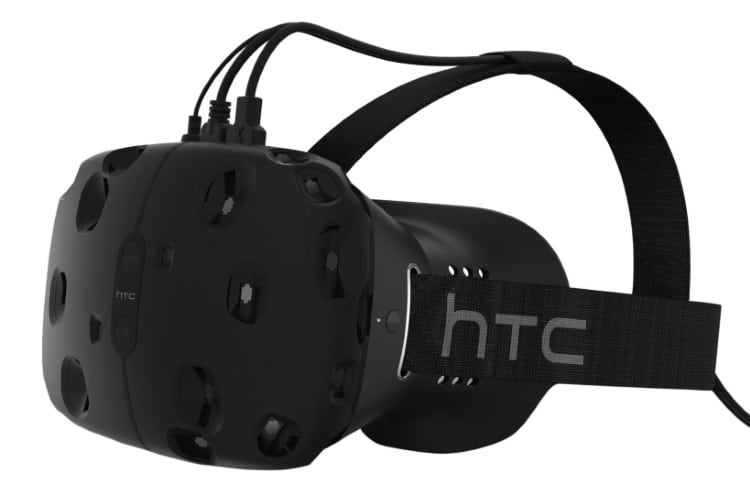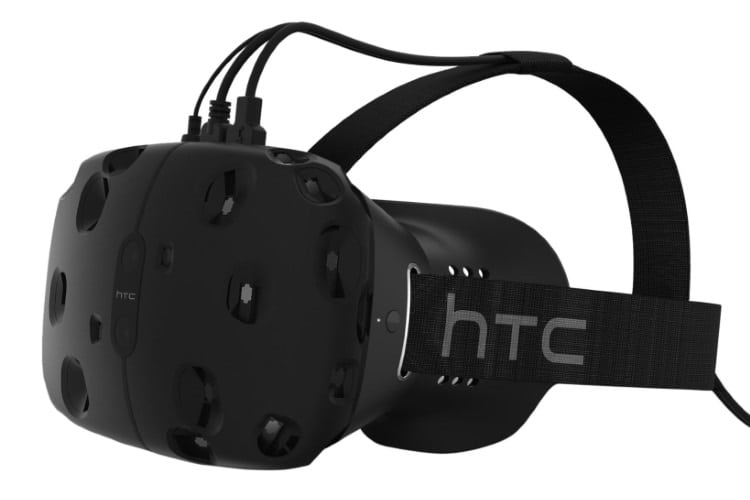 HTC Vive
To think we're rapidly approaching a time (if we're not there already) where you can throw on a VR headset and actually be in the room while checking out all that PewDiePie gear. When you do such a thing there's a good chance the HTC Vive will be strapped around your head.
OLDER PEWDS GEAR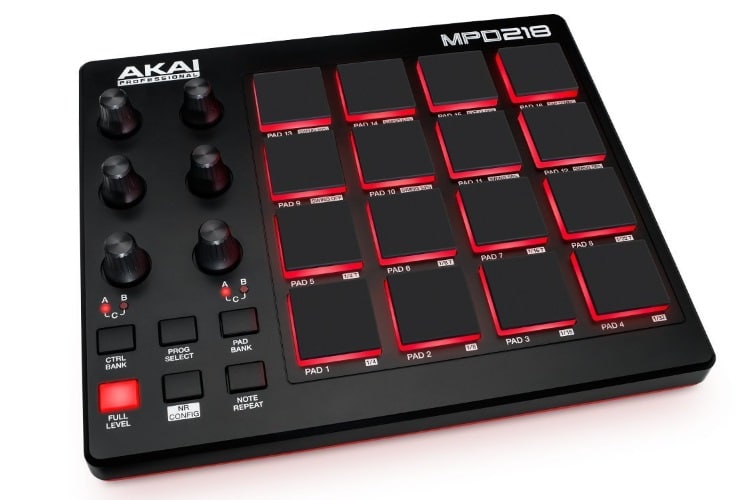 Akai Professional MPD218 Sound Board
He's recently got a sound board and put it in frame so you know he's doing the sound affects. He's the one doing that sh*t, stepping it up in 2017!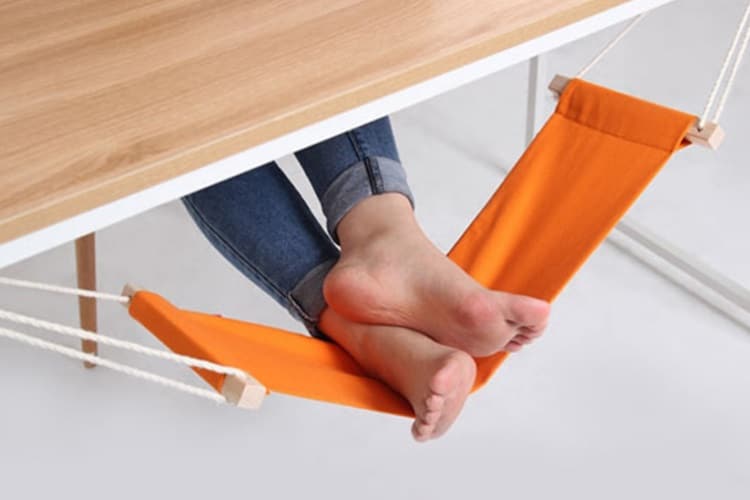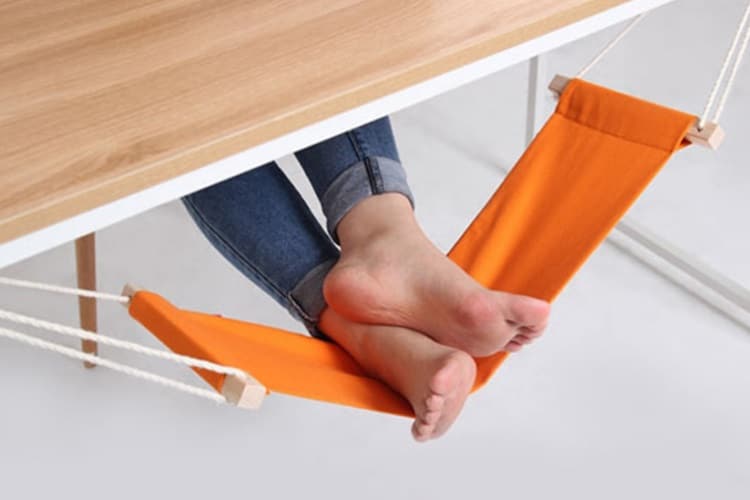 Desk Hammock
The PewDiePie desk setup isn't all flashy gear and technology. Giving his feet some extra down time is this tiny hammock, which elicited yet another round of sensual reverberations from PewDiePie after he introduced it–a ringing endorsement if we ever heard one!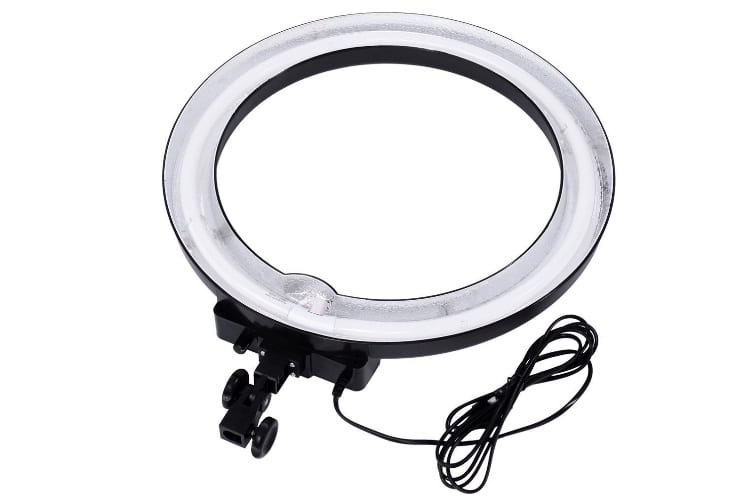 Neewer Camera Ring Light aka "Beauty Light"
PewDiePie doesn't need the Neewer Camera Ring Light to look good but having it probably doesn't hurt. What, you thought he just naturally possessed such a radiant glow?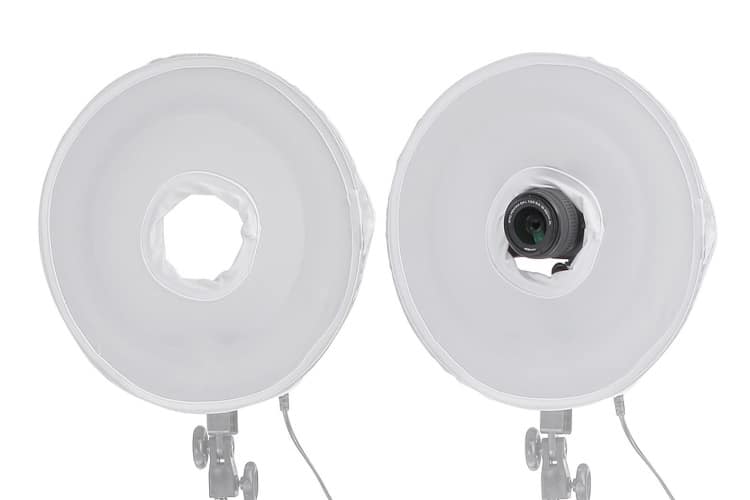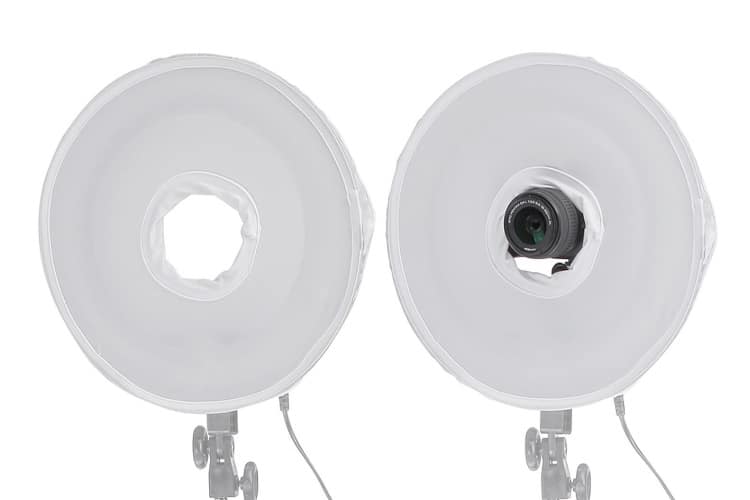 Neewer Collapsible Photography Video Light Softbox Diffuser
Since you might not just be interested in PewDiePie gear, but are potentially set on actually being the next PewDiePie, we figured we should mention that you'll also need a diffuser for that camera ring light mentioned above.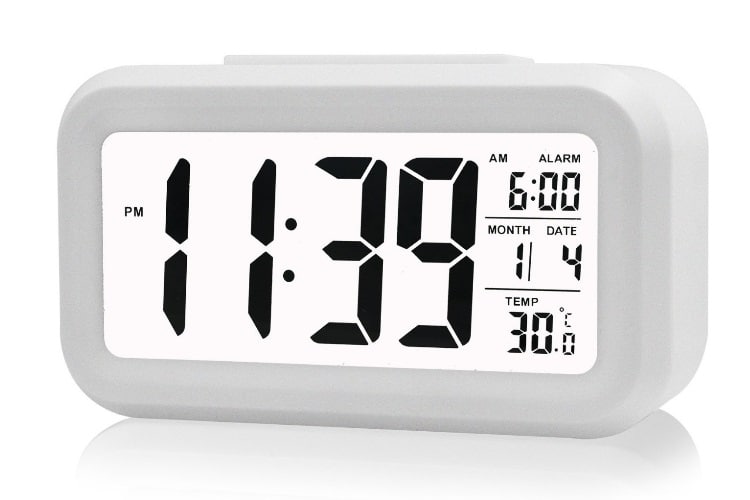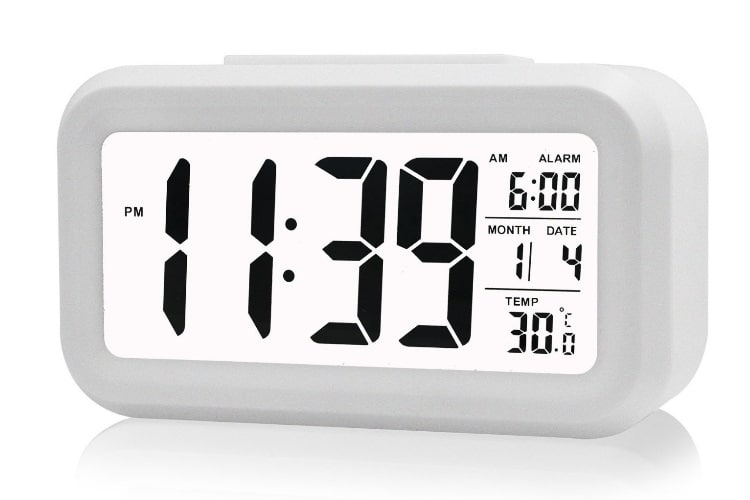 Huge Ass White Digital Clock
He might not know how to read military time, but what's important to PewDiePie is that he knows how long he's been commenting on the latest video game. He uses this white digital clock to stay on point.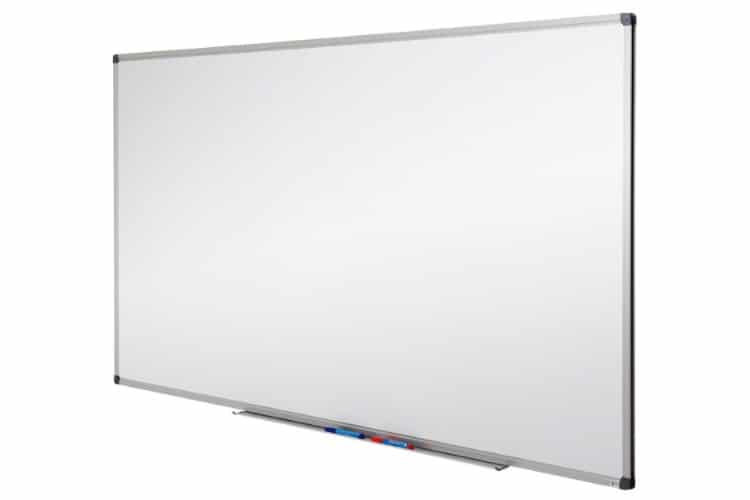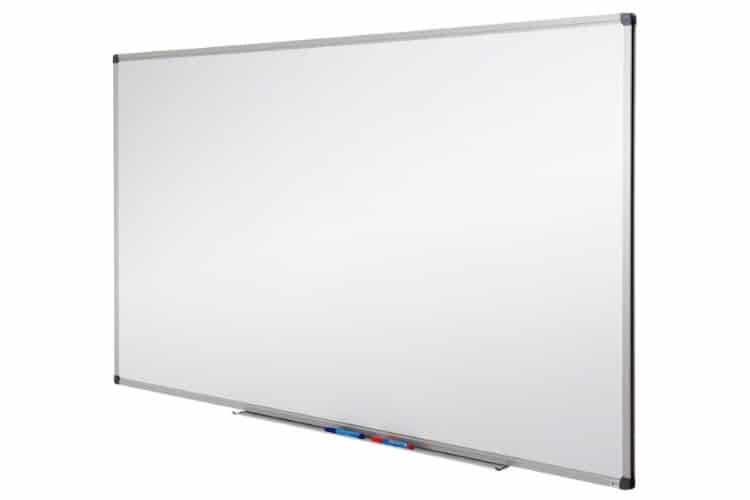 Dope Ass Master of Boards Whiteboard
In spite of his purely improvisational vibe, PewDiePie actually keeps things tight and organized on this "dope ass" whiteboard. At least he says it's for organization purposes. In the video he uses it to draw some male genitalia and then moves on so who really knows.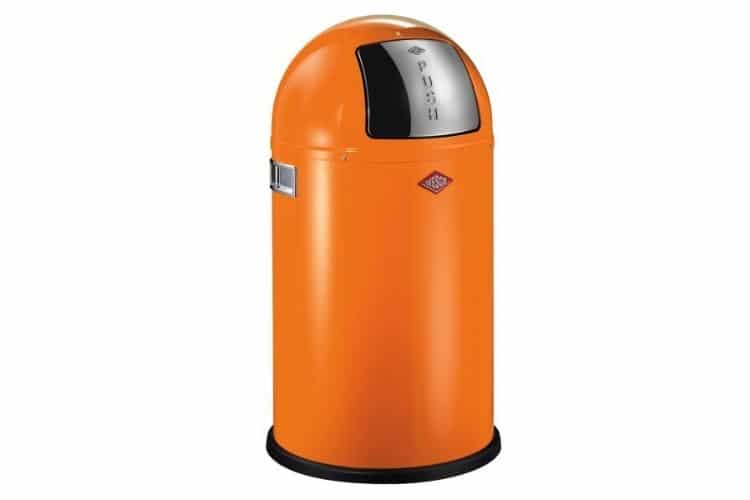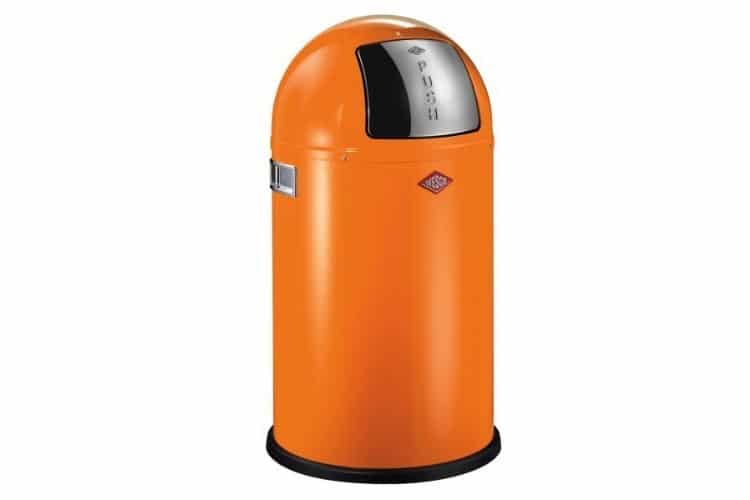 Wesco Pushboy Junior 175 531-25 Bin
All hail the trash bin! Hey, you want to be like PewDiePie or not? For those who didn't see the video, PewDiePie kneels in worship before this Wesco Pushboy. Then a dog pops out. Yeah, he's definitely an eccentric guy.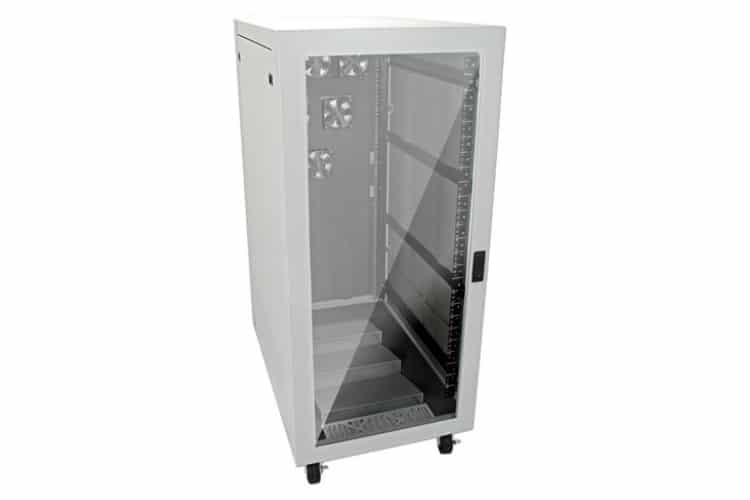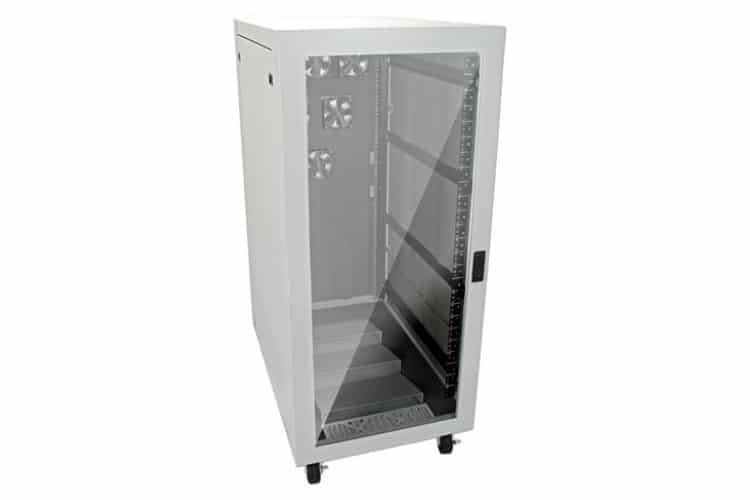 Gizmac Accessories Server Rack
Housing a small arsenal of hardware for PewDiePie is this server rack, which he locks at night "so no one touches his shit". That's right, that's right, that's right (his words, not ours).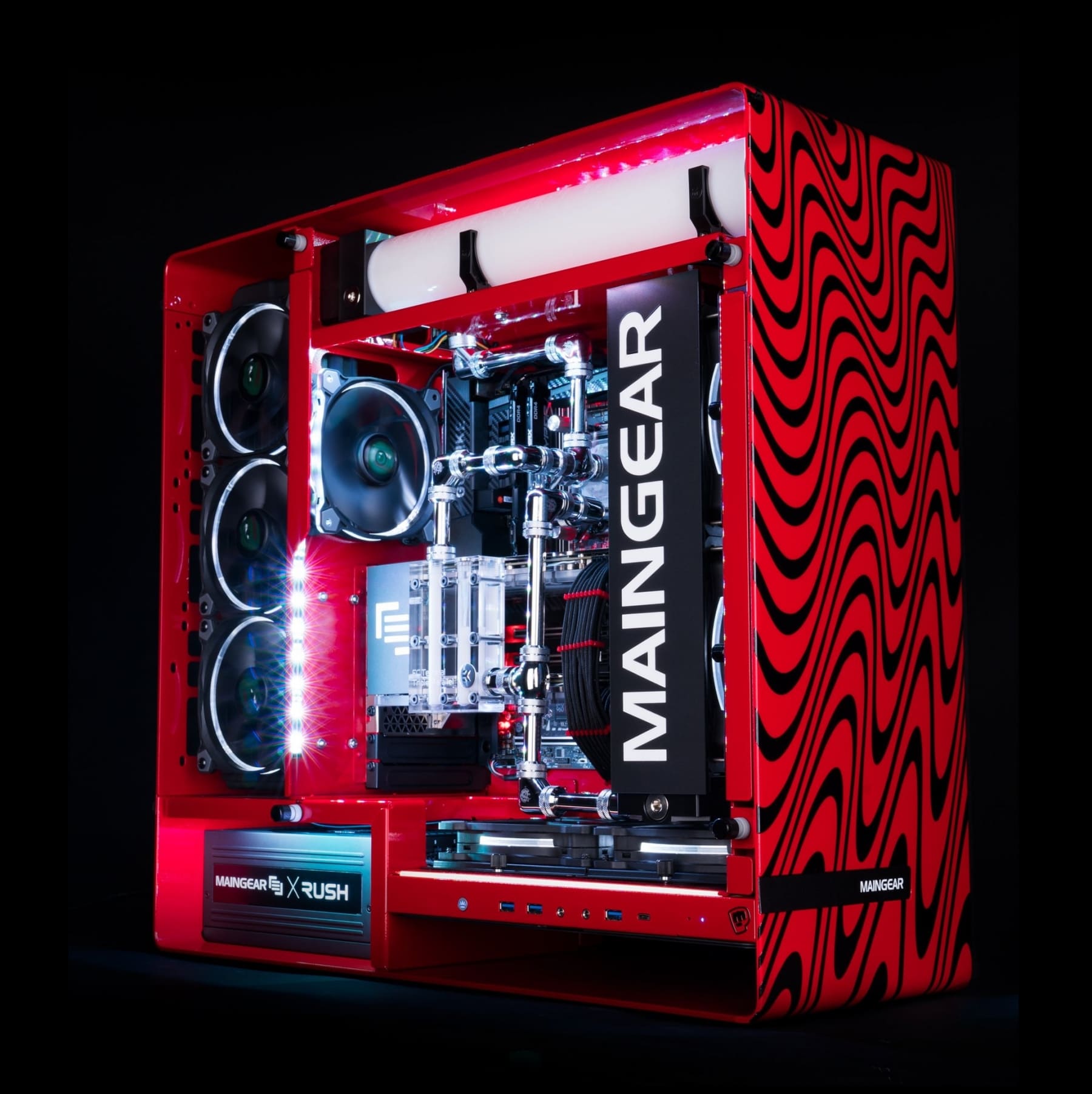 Pewd's Maingear Custom PC
So he's finally updated his PC with some psychedelic red paint and a custom build thanks to the friends at MainGear. If you really want to check out the specs, you can watch the 6 hour long build of his PC here (we couldn't be bothered as despite Pewds being on the phone, he wasn't in the video). If anyone wants to send us the spec, please tweet us at @manofmanytastes.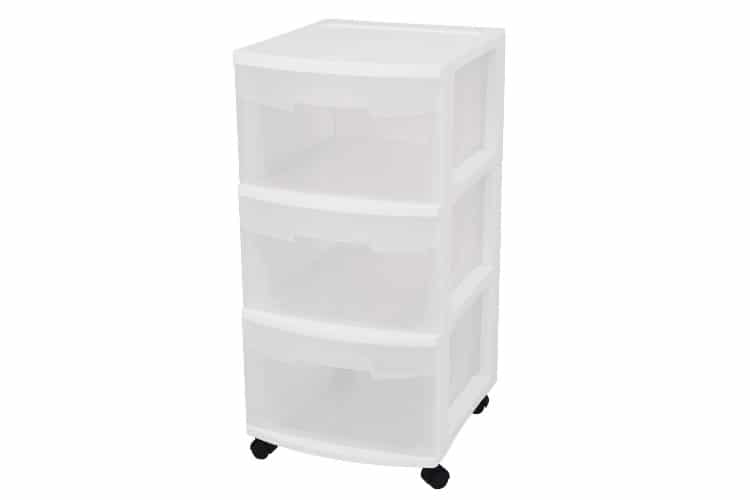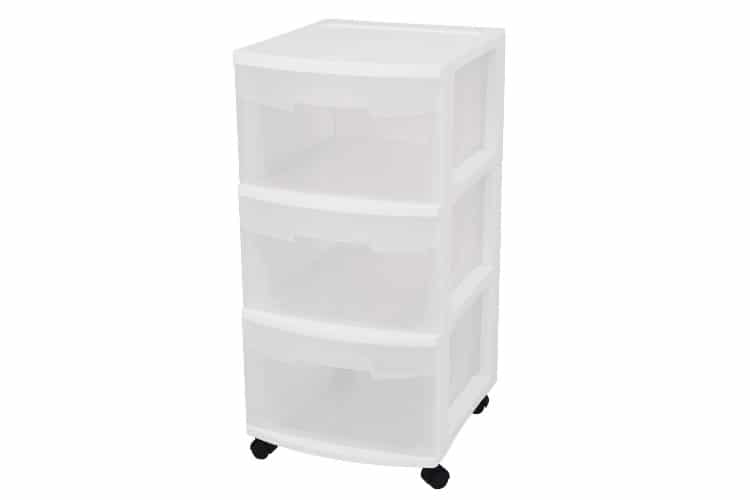 Plastic Drawers
Like PewDiePie we know how to end on a high note. Introducing PewDiePie's…plastic drawers! Yeah, bitch! "They go out" and he's "got all kinds of shit!" You thought he was a "dirty ho" but you thought wrong, bitch!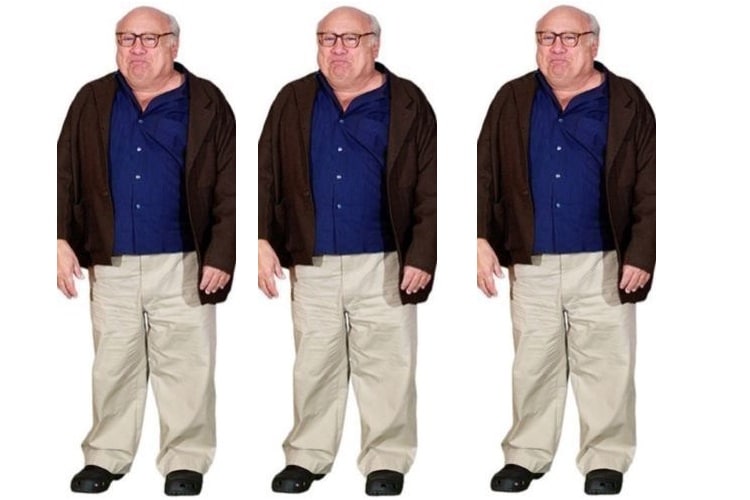 Danny DeVito Cardboard Cutout
Speaks for itself.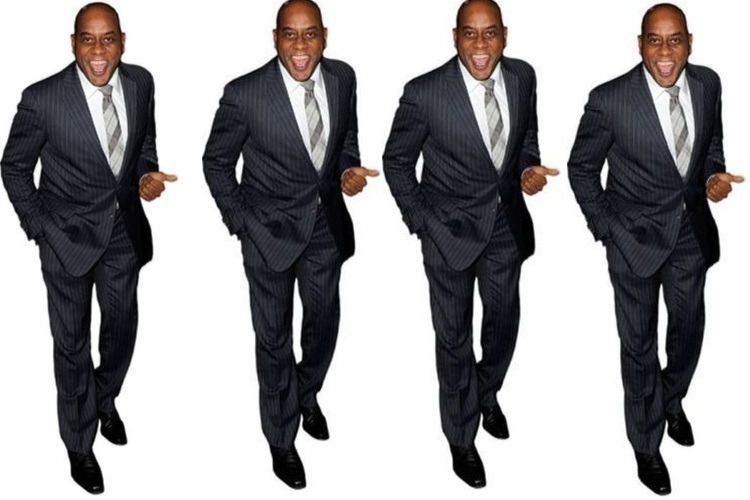 Ainsley
Did he died?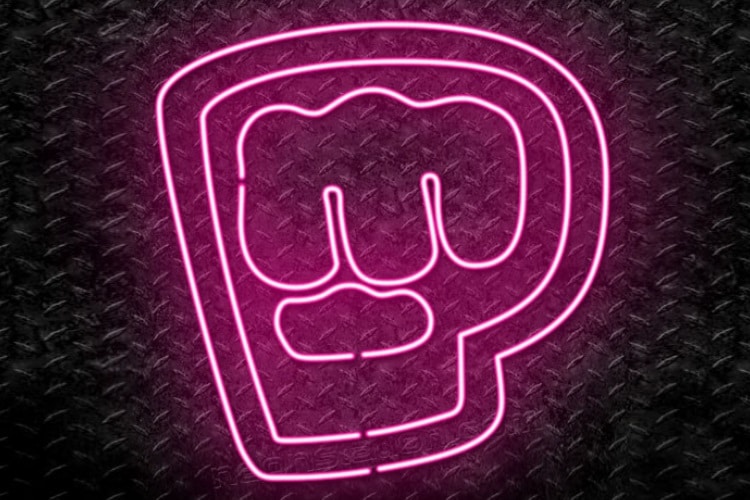 BroFist Neon Sign
All about that logo and branding bro.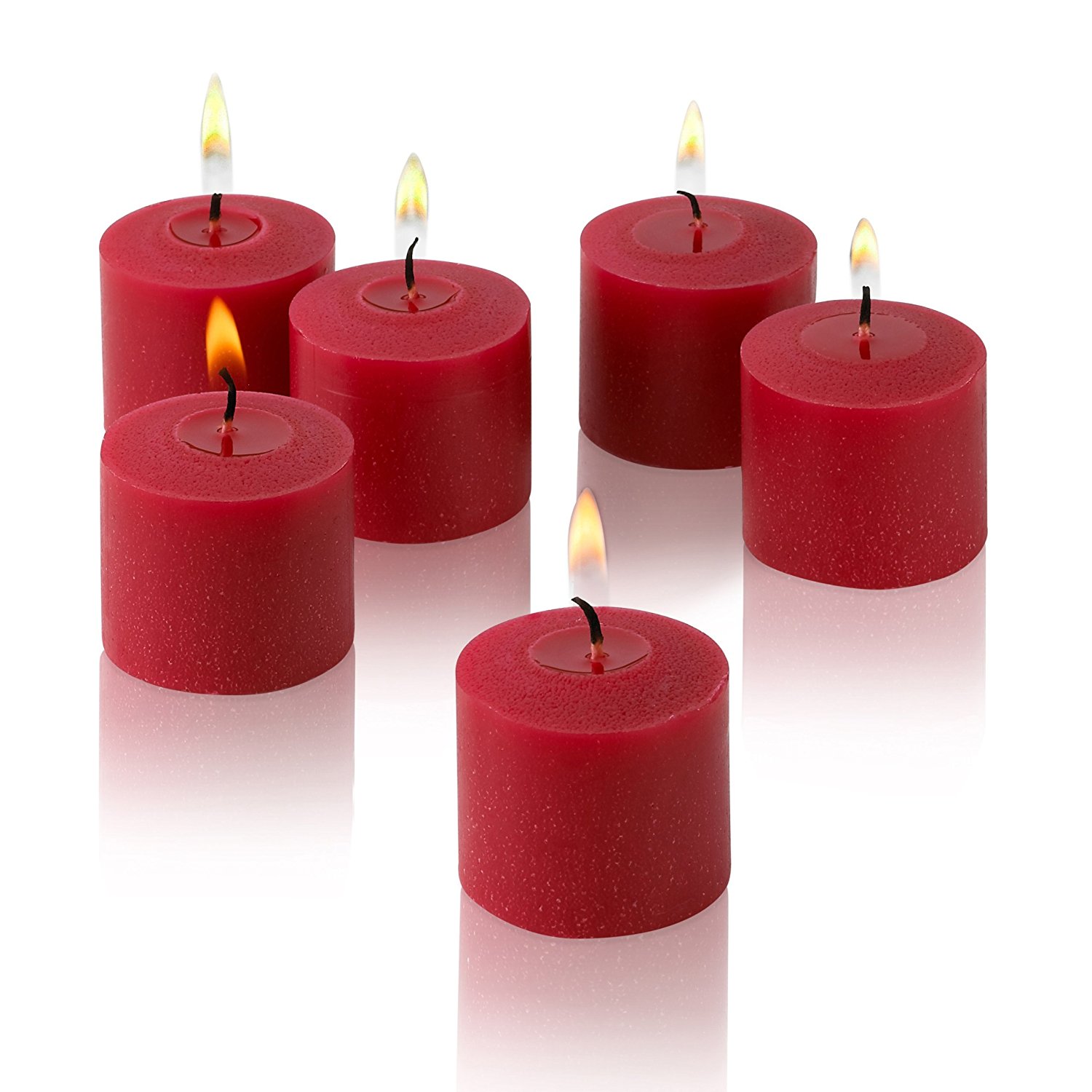 10 Hour Red Apple Cinnamon Scented Votive Candles
To set the mood.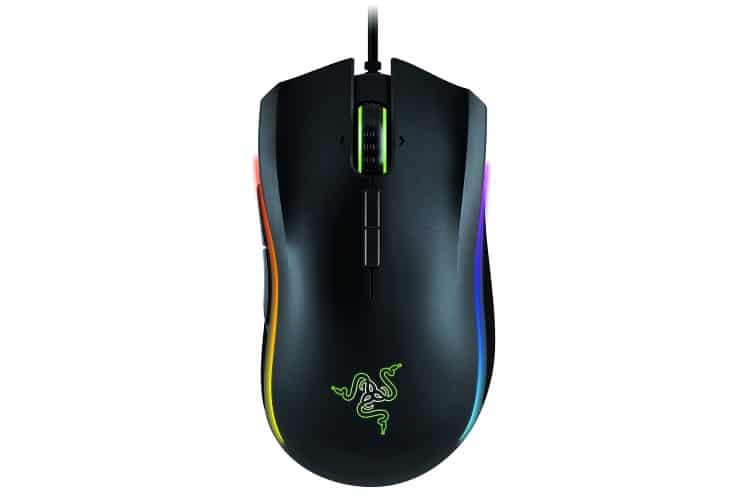 Razer Mamba Tournament Edition
Spry as a snake, the Razer Mamba Tournament Edition mouse comes equipped with a 16,000 DPI sensor and a lift-off cut-off distance of 0.1mm. The result is painstaking accuracy and lightning fast response times. PewDiePie accepts nothing less–nor should you.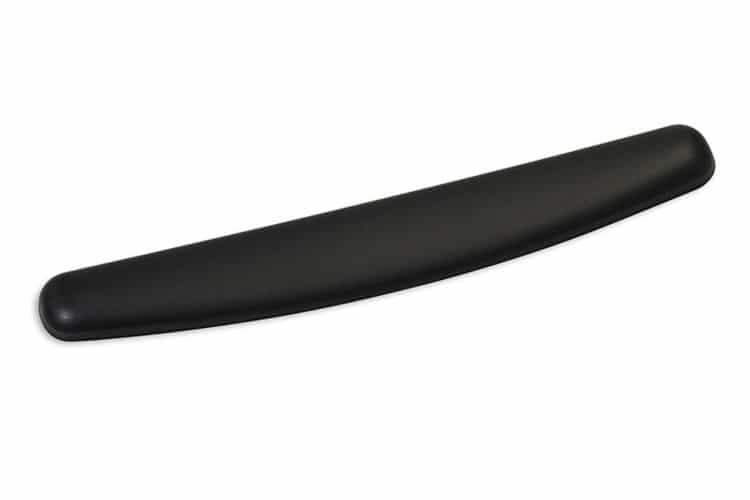 3M Gel Wrist Rest for Mouse
Keeping PewDiePie's wrist comfortable during all those intense gaming sessions is this Gel Wrist Rest from 3M. More than plush and supportive, it's also antimicrobial.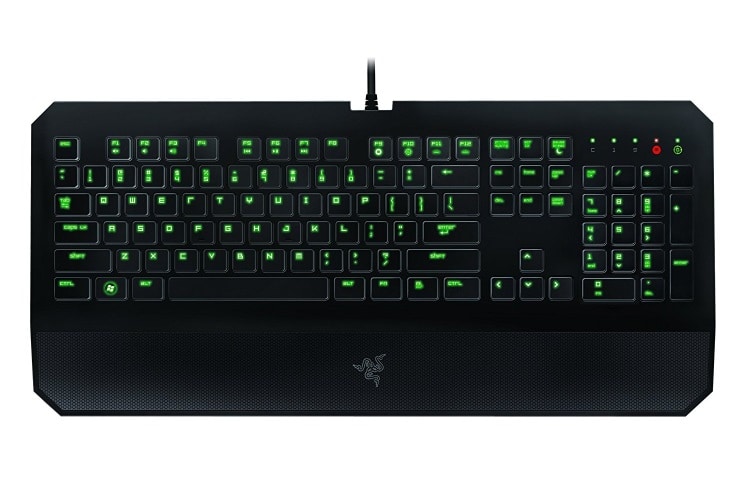 Razer DeathStalker Expert Gaming Keyboard
Razer is the name when it comes to the game, and the DeathStalker Expert Gaming Keyboard is one good reason why. It glows in the dark and features 10-key rollover, 2mm chiclet keycaps and an ergonomic rest. As if that wasn't enough, the Razer Synapse 2.0 software automatically saves your (or PewDiePie's) personal settings.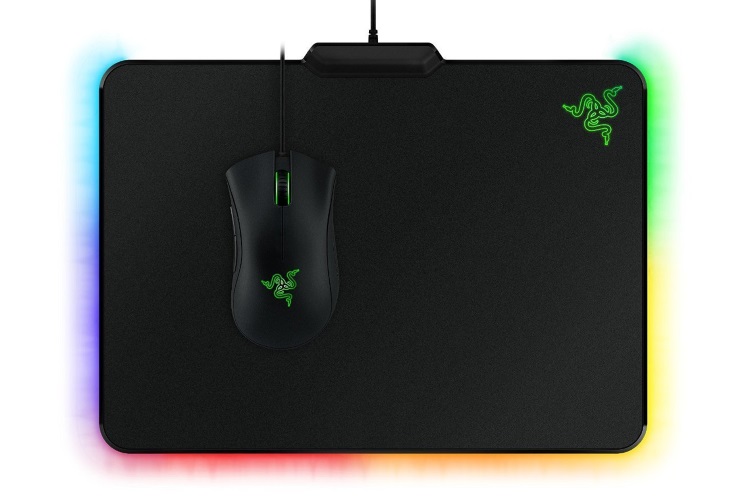 Razer Firefly Chroma Custom Lighting Cloth Gaming Mouse Pad
That flash new mouse needs a flash new keyboard, yo!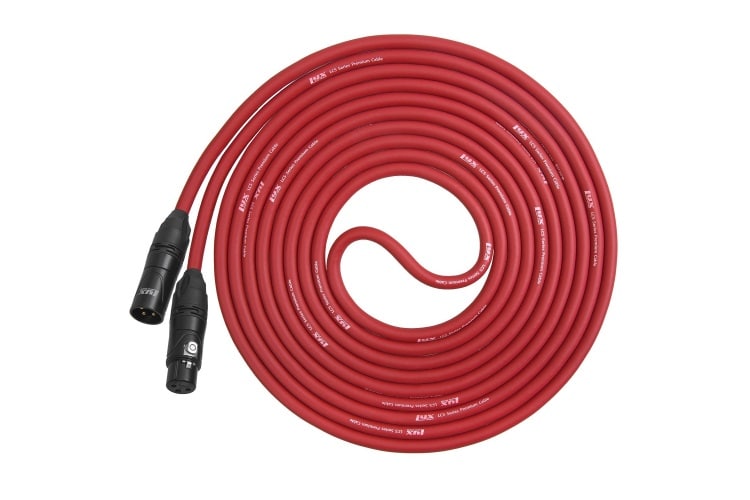 LyxPro Balanced XLR Cable
He use to use a red LyxPro cable.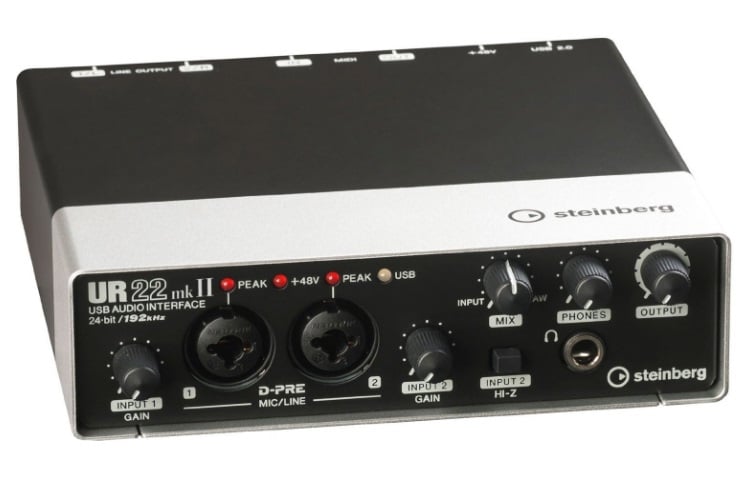 Steinberg UR22MKII 2-Channel USB Interface
Before the sound of PewDiePie's energetic voice hits your ears it passes through a nifty Steinberg interface that comes equipped with two pre-amps and a slew of control features. PewDiePie says he doesn't know how "this baby" works and he doesn't have to because the little box does just fine handling his spastic outbursts of exuberance all on its own.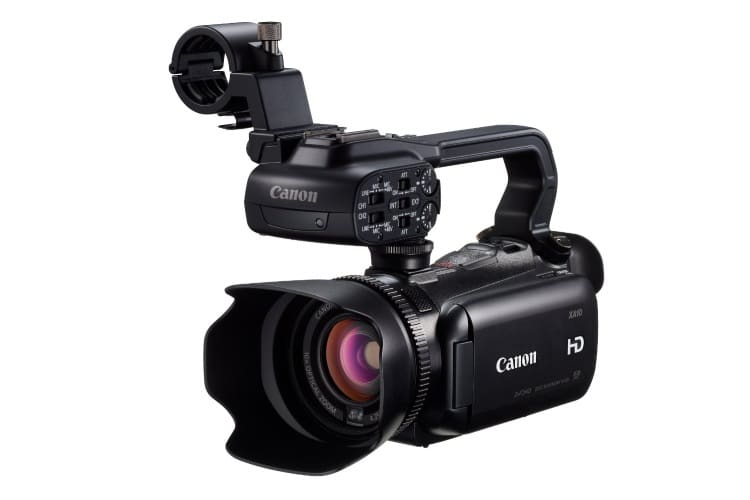 Canon XA10 Professional Camcorder
Update: He no longer uses this. Given his line of work it's safe to say that PewDiePie is pretty picky when it comes to his camera gear. To put it simply, if you like the way PewDiePie's videos look then you'll like the Canon XA10.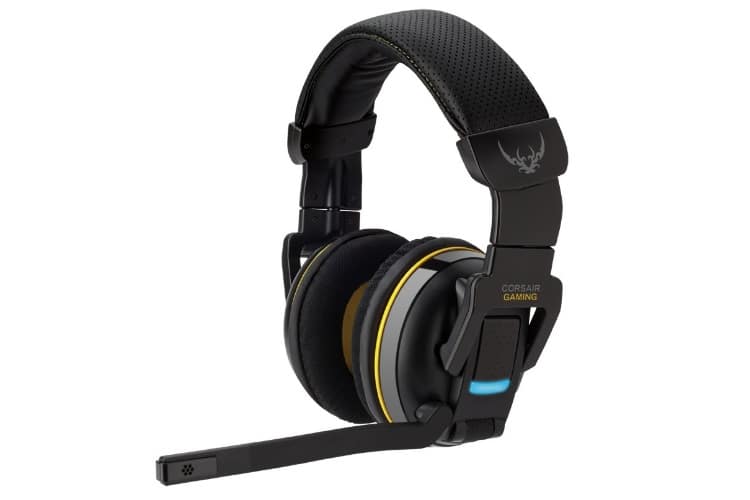 Spray Painted (PINK & GREEN) Corsair Gaming H2100 Dolby 7.1 Wireless Gaming Headset
Update April-17: He no longer uses this. Took us a while to finally work out what these were, but they are clearly the Corsair Gaming H2100 Dolby 7.1 Wireless Gaming Headset. Pewds has spray painted them pink and green and also wrapped some black gaffer tape around the head-band at the top.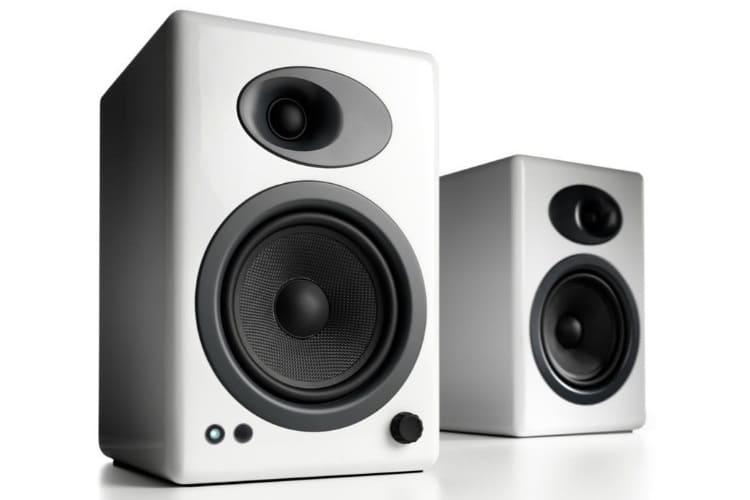 Audioengine A5+ Premium Powered Speaker Pair
With built-in power amplifiers, these are the perfect desktop zonemonitors, even among genuine audiophiles. Pewds definitely has some good taste.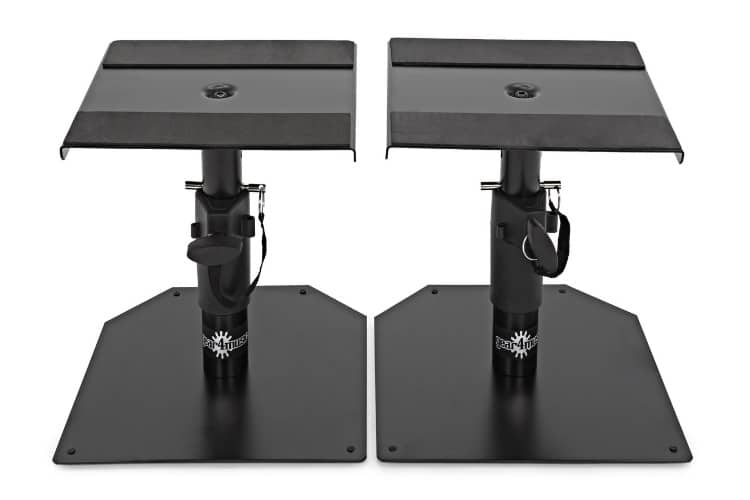 Desktop Monitor Speaker Stands by Gear4music
These are small enough to fit on his big ass white desk and sit neatly atop his ASUS monitors.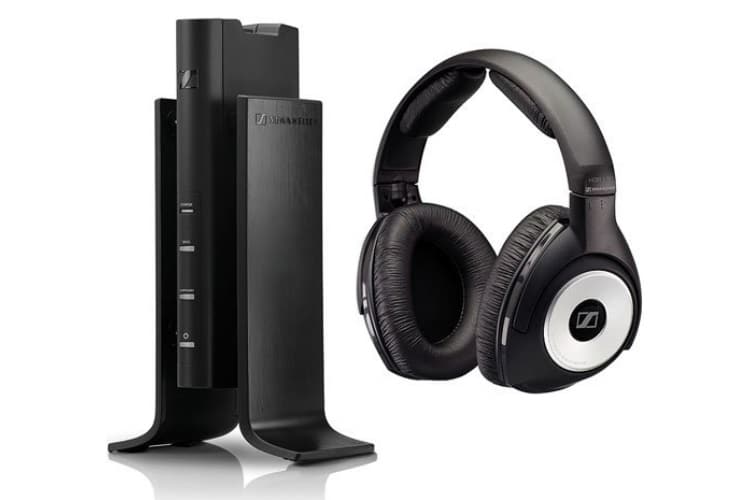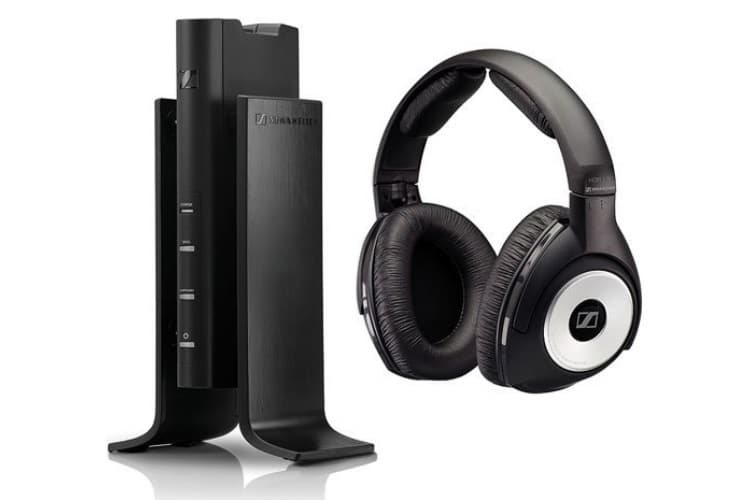 Sennheiser RS 170 Digital Wireless Headphones
Update April-17: He no longer uses this. PewDiePie definitely needs dependable headphones and it's not just because he probably loves the sound of his own voice. These Sennheiser's give his ears premium comfort and superb audio. Naturally, they're wireless so PewDiePie can (in his own words)  "move around and do shit" like "kick the wall if I want to". Don't worry, he doesn't want to…yet. The Sennheiser RS 170s have been discontinued so get them while they last.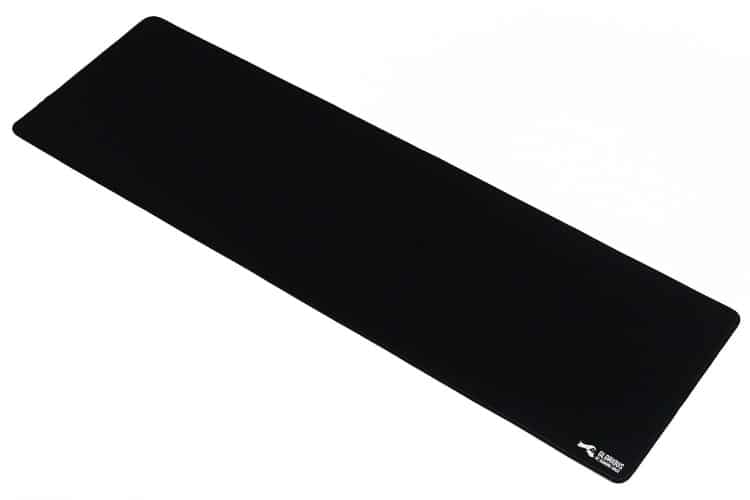 Sweet Assssss Glorious Extended Gaming Mouse Pad
Update April-17: He no longer uses this. When it comes to the broad array of gear at PewDiePie's disposal, one might not expect him to utter an orgasmic purr on the heels of introducing a mouse pad, but on the other hand he is a strange fellow and this is one hell of a luxurious mouse pad.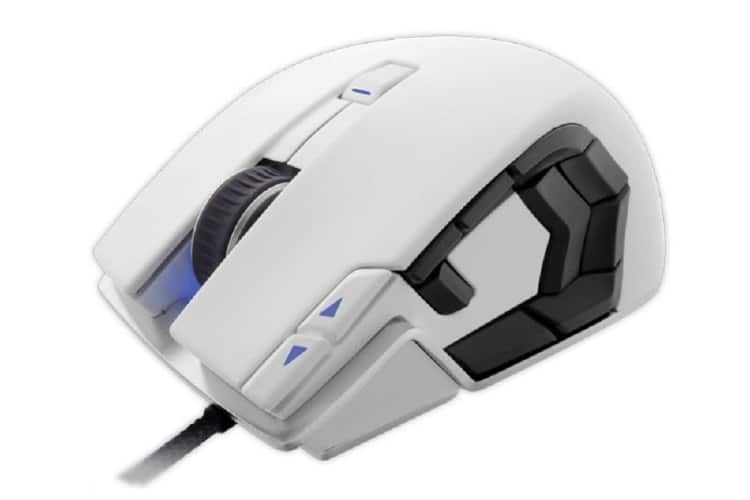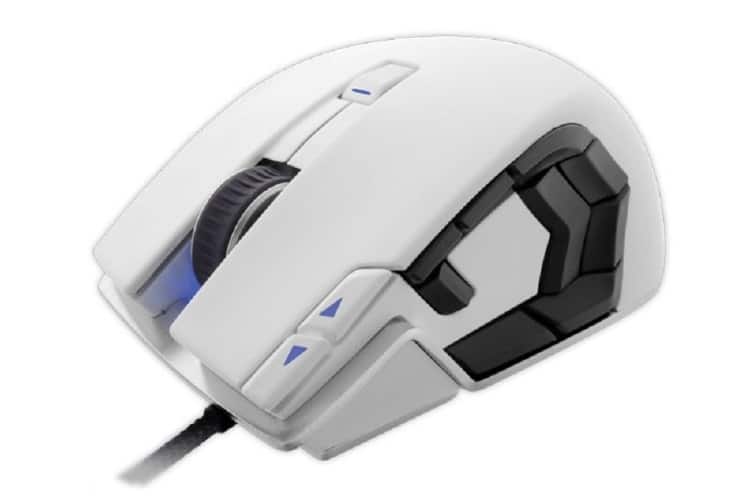 Corsair Vengeance M95 Performance MMO/RTS Laser Gaming Mouse
Update April-17: He no longer uses this. A mouse is to a gamer what a gun is to a hunter so if you want to make sure you kill the end boss then you better damn well have a great mouse on hand. PewDiePie ensures that no click goes unanswered with the Corsair Vengeance Gaming Mouse, which sounds as cool as it looks.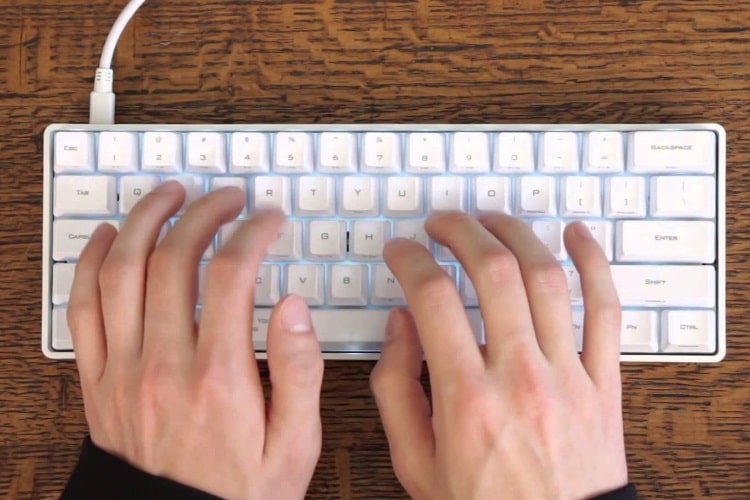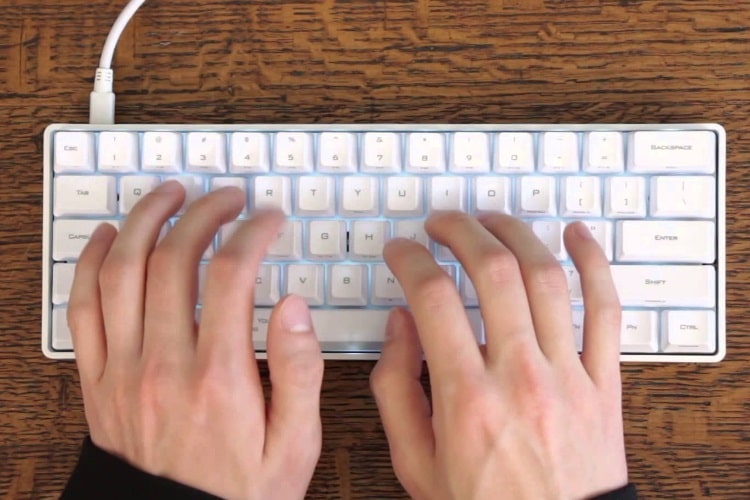 KBC Poker 3 Mechanical Keyboard
Update April-17: He no longer uses this. Gracing the PewDiePie desk set up is "the tiniest keyboard out there" in his words. Nevertheless, it's a damn fine looking keyboard and odds are it performs with maximum precision. The KBC Poker 3 features ABS dual coating keycaps and white backlit metal casing and exudes a literal glow.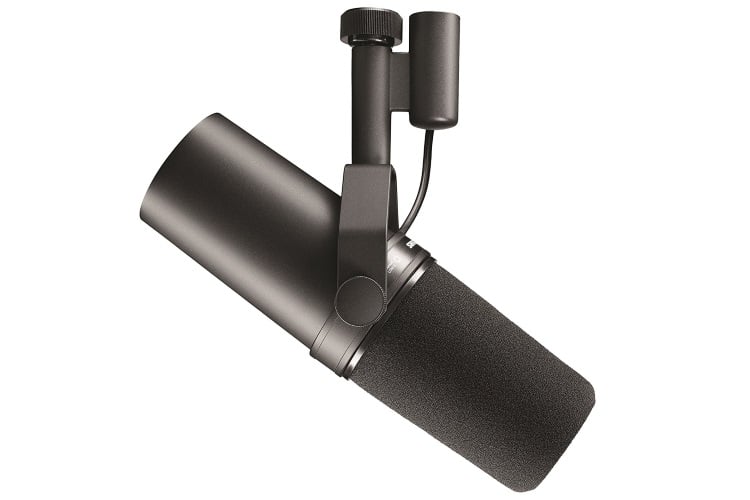 Shure SM7B Vocal Dynamic Microphone
Twitter user @sivemorten thinks he's using the Shure SM7B, UPDATE: BUT HE WAS WRONG! 😉 . So now we're not sure who to believe! Either way, you can purchase one below if you want to go with him… or us 😉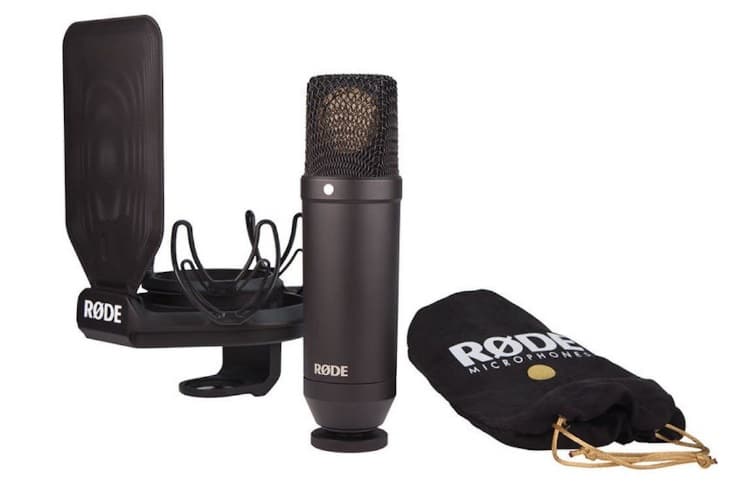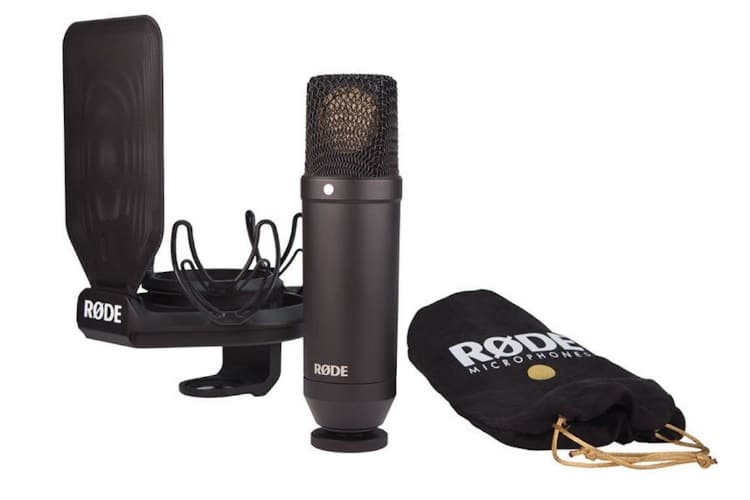 Rode NT1KIT Condenser Microphone
Update April-17: Should've stuck with our original guess that this is in fact the one he uses. The Rode NT1KIT Condenser is a reliable microphone with a 20Hz-20kHz frequency range that gets the job done at an affordable rate. To quote PewDiePie, "As long as you can yell in it, that's all you need baby." Naturally, the Rode perhaps deserves a little more appreciation given the fact that it manages to make PewDiePie's somewhat broken English sound more or less clear as day on a consistent basis.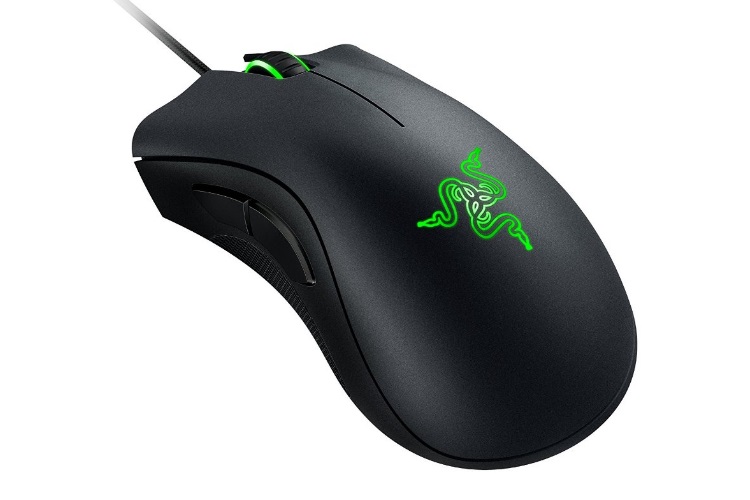 Razer DeathAdder Chroma Mouse
Update: He no longer uses this. He changed up his mouse and keyboard to Razor. We think it's for the pretty rainbow lights but it could also be Razor's epic performance. It has a crazy 10,000 DPI optical sensor and capable of capturing movements of up to 200 inches per second and 50g acceleration.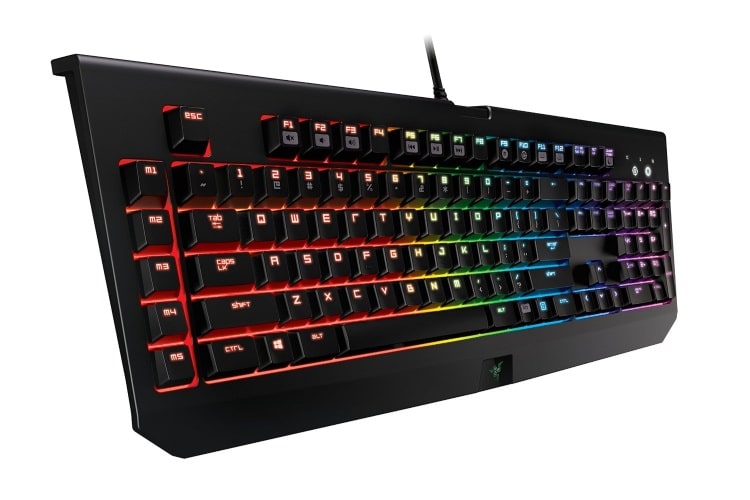 Razer Blackwidow X Chroma Keyboard
Update: He no longer uses this. His keyboard yo. Complete with mechanical switches for hard-core gaming. All the keys are full programmable for convenience.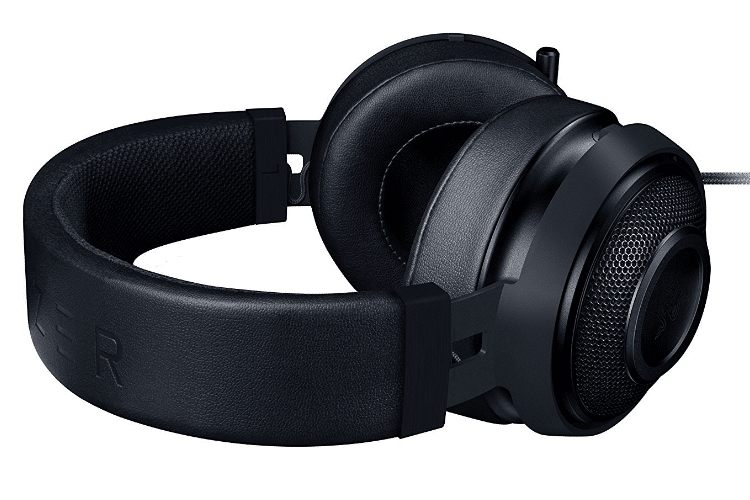 Razer Kraken Pro V2 Analog Gaming Headset
Update: He no longer uses this. In addition to changing out his keyboard and mouse for Razer, he's forgone his pink spray painted headphones (listed below) and replaced them with some Razer Kraken Pro V2 headphones. They look absolutely massive on his head.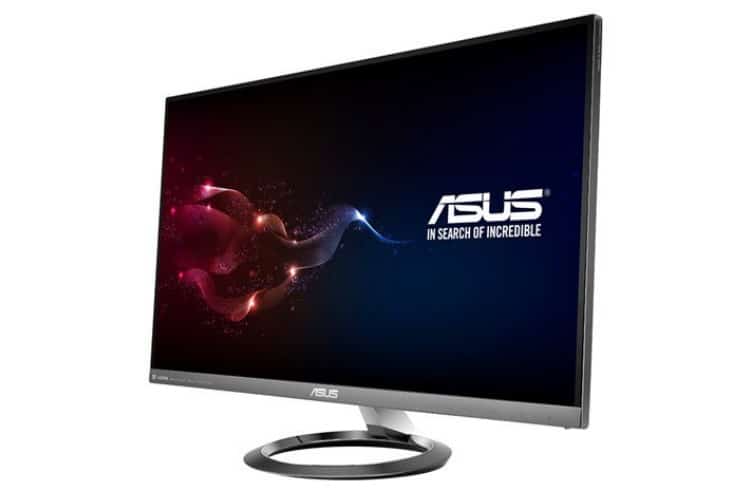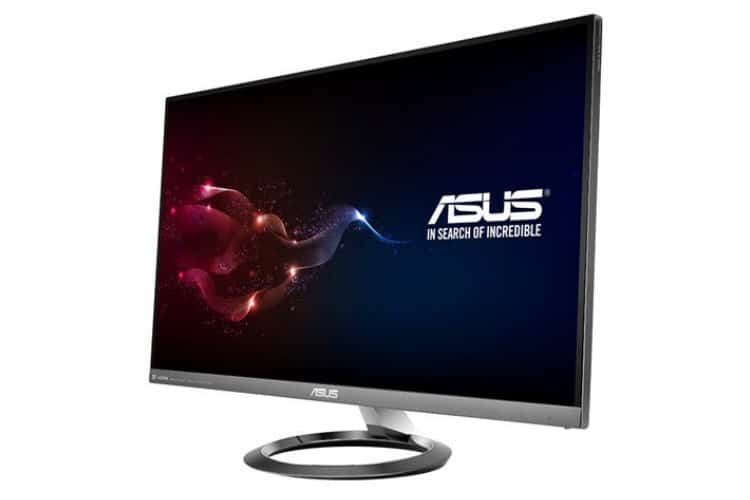 ASUS MX27UQ Monitor
Update: He no longer uses this. For someone like PewDiePie, graphic resolution and monitor performance are essential. The ASUS MX27UQ Monitor offers a frameless LED display and utilizes state-of-the-art eye care technology to ensure that the Youtube star doesn't basically go blind during his binge sessions.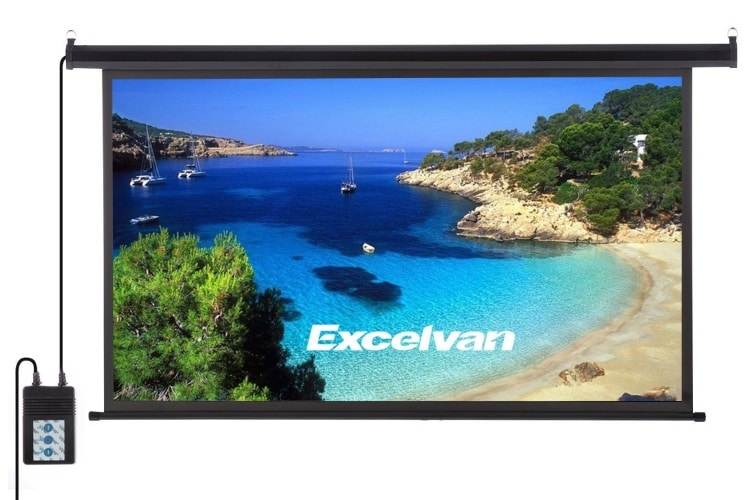 Excelvan Portable 100 Inch 16:9 1.2 Gain Wall Ceiling Electric Motorized HD 4K Indoor Outdoor Projector Screen
Update July-18: He no longer uses this. The Excelvan Projector Screen actually "works pretty well", according to Pewds. He painted his green so he could churn out special effects right there at home. Sure, he could've hired someone else for the job, but "it's more personal this way". As Pewds himself asks, "Are you not impressed?"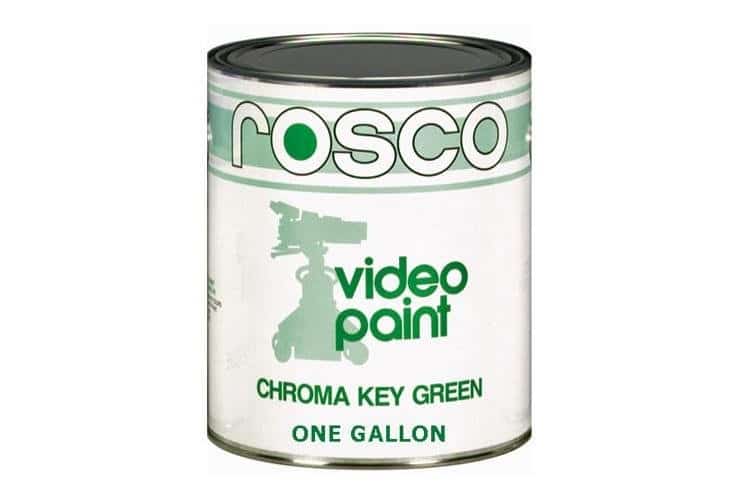 Green Screen Paint
Update July-18: He no longer uses this. You can't paint your projector screen green the PewDiePie way without some proper green screen paint!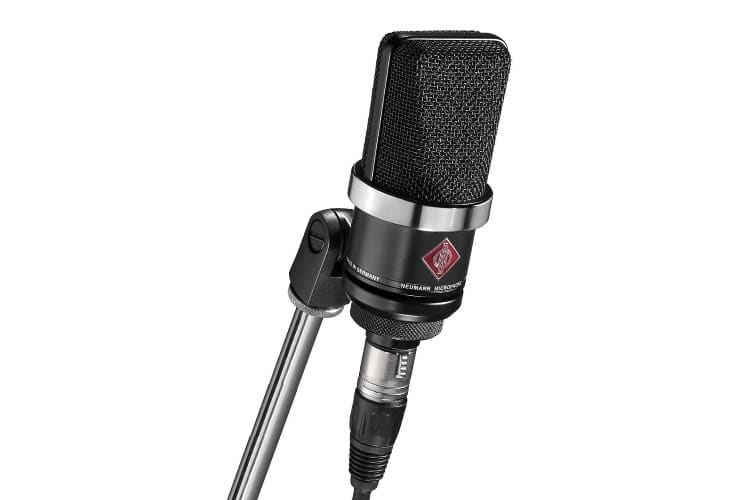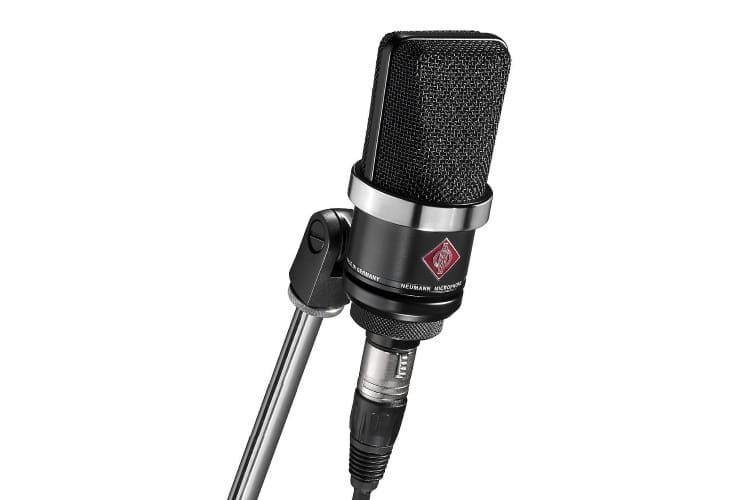 Neumann TLM 102 Condenser Microphone
Update April-17: He no longer uses this. Hardcore PewDiePie gear-heads have noted his past (possibly endorsed) shout-outs to the Neumann TLM so there's a chance he uses it in addition to the trusty Rode mics seen in his video. With a painstakingly high sound pressure level, the Neumann has a loyal following and delivers clean, premium audio capture.
If you're interested in other great video content like PewDiePie's, you can check out our Five Vid Friday series where we bring you five of the best videos we find across the web each week.
---
You might also like:
Vlog Like a Pro – Casey Neistat's Camera Gear and Setup
Geared Up – MKBHD's Desk Setup & Gear
Six Best YouTube Tech Reviewers
8 Revolutionary 360 Degree Video Cameras
18 Best Consumer Drones Available in 2016
---