2019 Christmas Gift Guide – Under $250
We all want to buy great gifts for our friends and loved ones this holiday season, but most of us don't have gobs of cash to make it happen. What's a well-intentioned gent supposed to do? Shop wisely and look for quality products at affordable prices, naturally. Here to point you in the right direction is our Christmas gift guide. Delivering huge bang for your hard-earned buck, it comes fully loaded with choice presents and unbeatable value. We're talking premium Bluetooth speakers, doorbell cameras, limited edition colognes, high-performance apparel, and so much more. We even threw a gift for the kids because who doesn't love kids? It's all ready to please and mostly available for $200 or less. Prepare to save, give, and celebrate in style this Christmas.
View All of Man of Many's 2019 Christmas Gift Guides here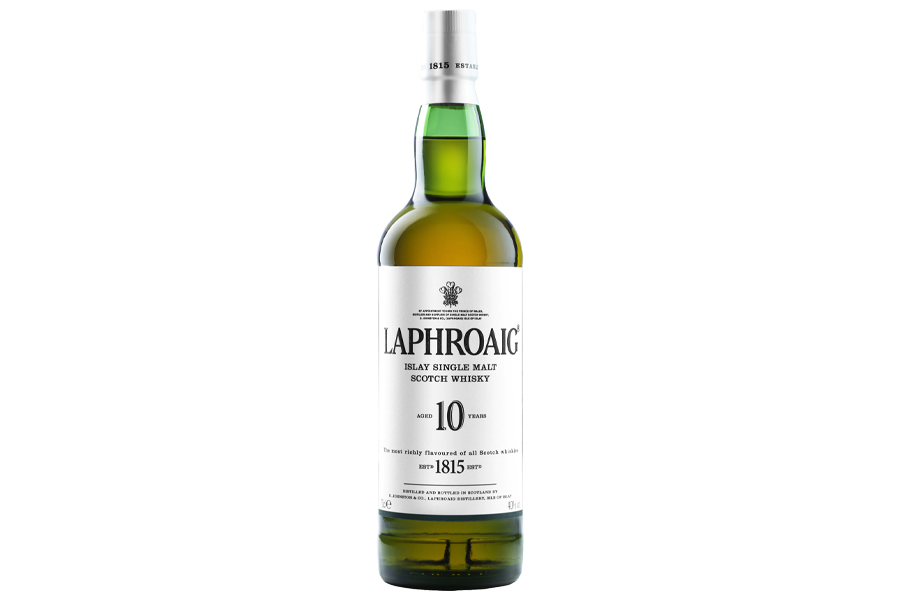 Laphroaig Aged 10 years 700ml
In Partnership with Laphroaig
Know somebody who's looking for a new whisky to try? Meet our friend Laphroaig.  Laphroaig is one of the most polarising single malt whiskies from Scotland's famed Islay region. With hefty amounts of smoke and seaweed on the nose and a surprising sweetness of salt and peaty layers on the front palate – everyone who tries it will have a different opinion. We'd love to hear yours – enjoy it neat or on the rocks.
It's an easy stocking-stuffer for the discerning Scotch drinker in your life, and if it's like any of the Christmas whisky here at Man of Many, it has little chance of making it to the New Year. – AU$99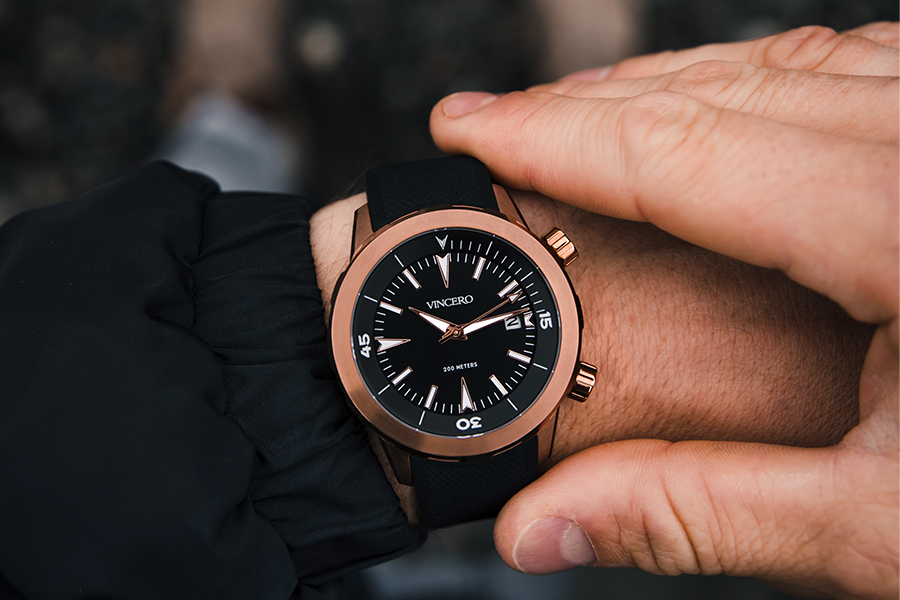 Vincero Watches Vessel Collection
In Partnership with Vincero Watches
A diver's watch that looks this good and is completely functional at great depths for this price might seem too good to be true, but thanks to Vincero's model of making quality timepieces then delivering them directly to the consumer means you can get a great watch on your wrist for a much lower cost. Whether you're after something to diversify your accessory drawer or just need a dependable timepiece that'll look as good over a wetsuit as it will under a blazer, Vincero's Vessel collection is a no-brainer.
Buy it here (AUS) Buy it here (US)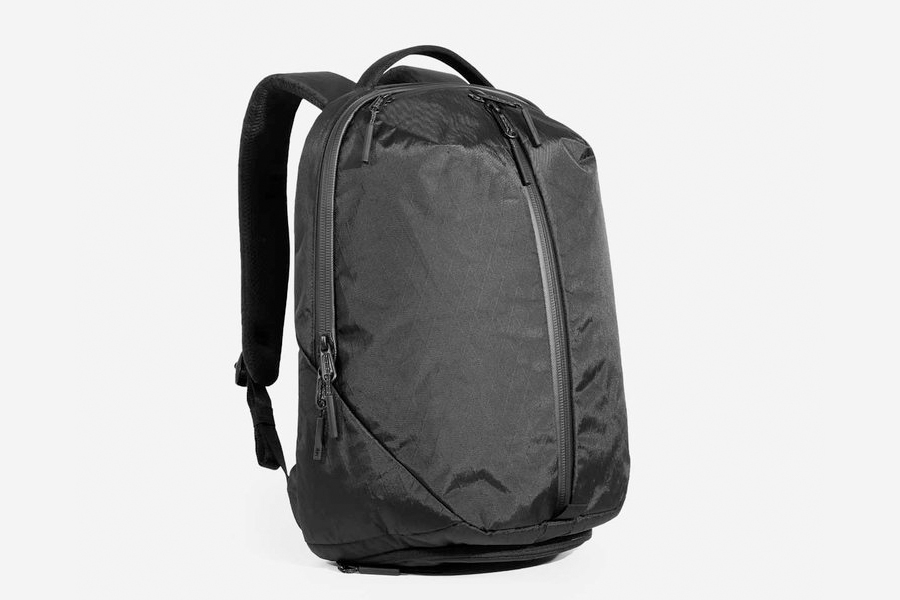 Aer Fit Pack 2 X-Pac
The perfect bag for all your gym and work essentials, Aer's Fit Pack 2 X-Pac is fashionable, functional, breathable, and versatile in equal measure. Hosting a waterproof exterior of patented sailcloth, it also features YKK zippers, Duraflex plastic hardware, a front-load main compartment, ventilated shoe compartment, padded laptop pocket, quick access top pocket, multiple internal pockets, padded mesh back panel, and sternum strap. Take it pretty much anywhere.
Buy it here (AUS) Buy it here (US)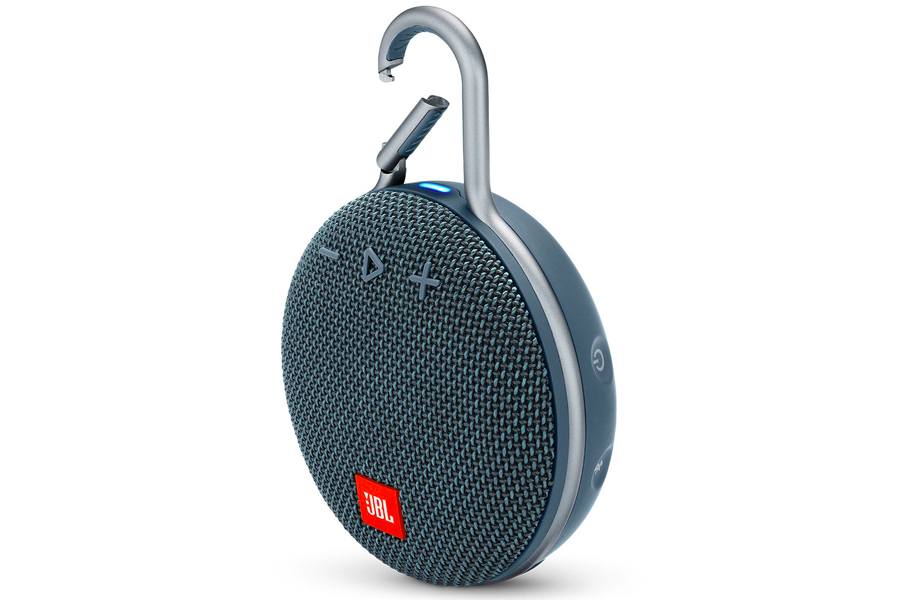 JBL Clip 3 Waterproof Portable Bluetooth Speaker
Why spend over $200 on a portable speaker when you can get this one from JBL? Compact, waterproof, and backed by a legion of five-star reviews, the Clip 3 and its 1000mAh rechargeable Li-ion battery delivers up to 10 hours of wireless Bluetooth streaming. Also featured is an integrated carabiner and a built-in noise and echo-cancelling speakerphone, the latter of which enables clear calls at the mere push of a button. Crafted from durable and rugged fabric material, this acclaimed speaker is ready for every party or adventure you can throw its way. – AU$113
Buy it here (AUS) Buy it here (US)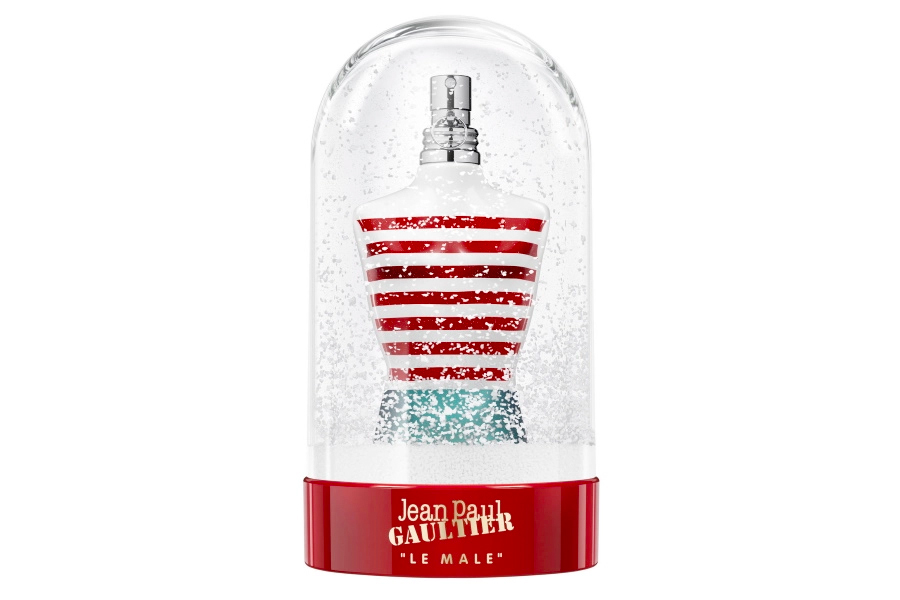 Jean Paul Gaultier Le Male Snow Globe
Putting a seasonal twist on Jean Paul Gaultier's Le Male fragrance, this limited edition variant comes inside a special snow globe case. The brand has even included a miniature striped scarf, which gives off all sorts of warm and toasty vibes. From the fragrance itself, expect olfactory blasts of mint and lavender along with a sensual underbelly of warm vanilla. Taking inspiration from the archetypal sailor, it purposefully dispenses with the aromatic profile of high-end shaving soap. Get it for your best mate and don't forget to flip the globe—that's when the magic happens.
Buy it here (AUS) Buy it here (US)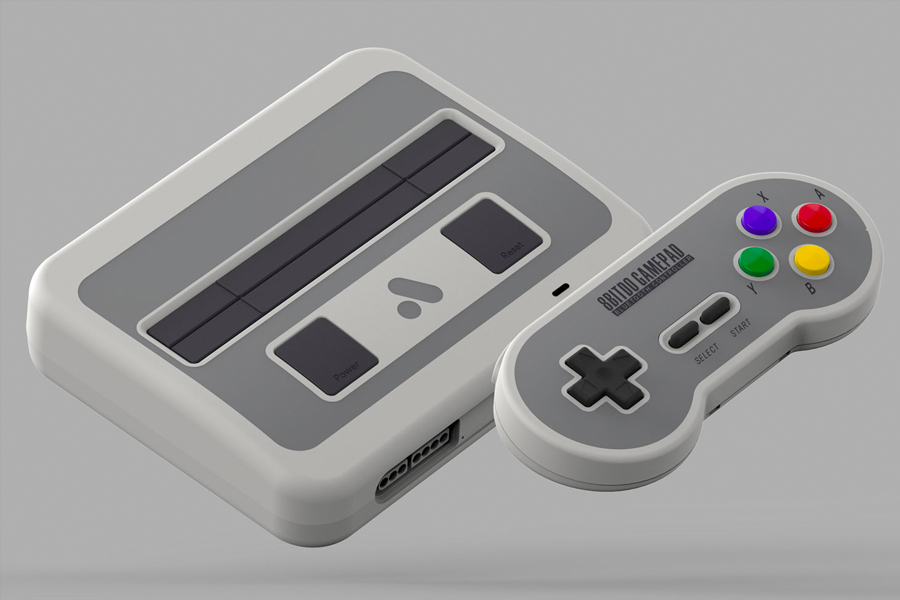 Analogue Super Nt
Available in a variety of eye-catching colourways, Analogue Super Nt is a retro gamer's Christmas dream come true. A compact revival of the classic SNES console, it's compatible with over 2200 titles from Nintendo's iconic 16-bit era, as well as even more titles from the Super Famicom game cartridge library. Thanks to some modern touch-ups, vintage games have never looked or played better than they do here. Digital versions of Super Turrican (Director's Cut) and Super Turrican 2 are included with purchase. Pardon us while we buy one of these for ourselves at this very moment.
Buy it here (AUS) Buy it here (US)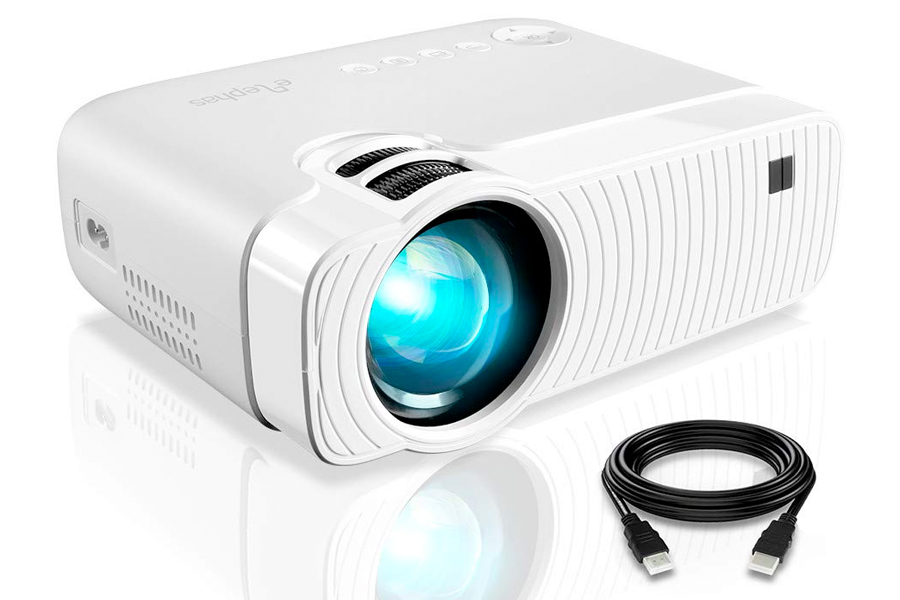 Mini Projector, ELEPHAS 4500 Lumens Portable Projector
Sharper and more realistic than a slew of counterparts, this mini LED projector from ELEPHAS supports 1080p resolution and delivers a 2000:1 contrast ratio. Compatible with a full spectrum of peripheral devices, it can also sync with your smartphone by way of an HDMI adapter. Use it indoors or outdoors and expect a full-blown cinematic experience in terms of sight and sound alike. Speaking of sound, the built-in HiFi speakers will work wonders in a normal-sized room. For bigger rooms, you might want to bring in an external speaker. Why does this portable projector make for the perfect gift, you ask? Because it's beautifully affordable and there's a good chance your friend or loved one doesn't have anything like it. – AU$131
Buy it here (AUS) Buy it here (US)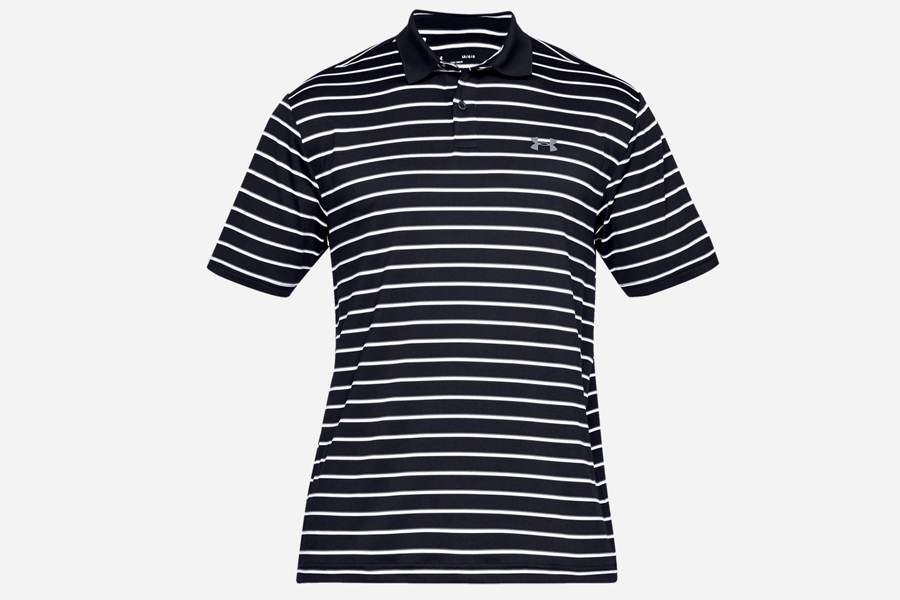 UA Performance Polo
Style, comfort, value, and performance collide on this unbeatable men's polo from Under Armour. Loose and breathable, its smooth anti-pick and anti-pill fabric delivers a textured snag-free finish. The shirt also features 4-way stretch along with moisture-wicking and anti-odor properties. Oh, and did we mention that it's UPF 30, meaning it will protect your skin from harmful sun rays? This is high-performance apparel done right and at a great price. Accept no substitutes. – AU$80
Buy it here (AUS) Buy it here (US)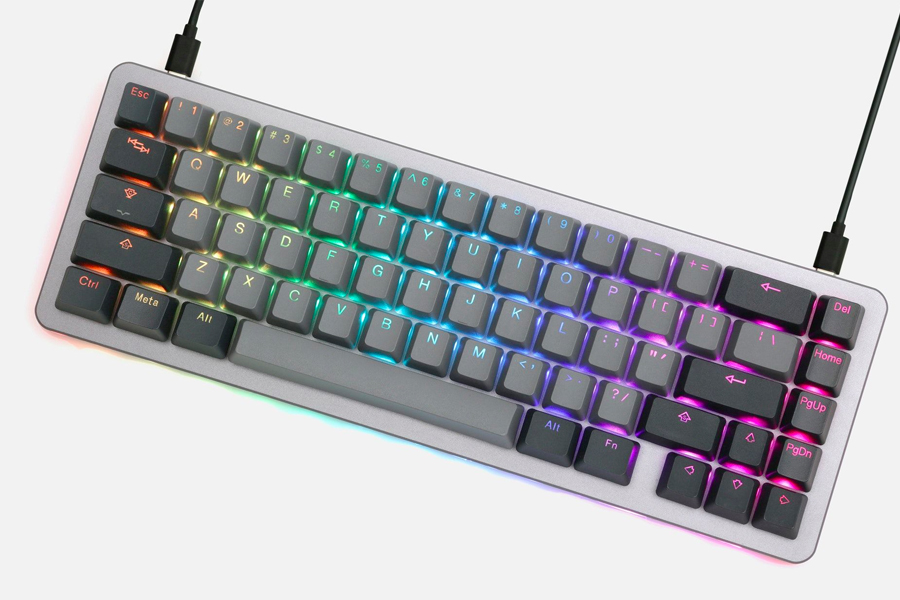 Massdrop Alt Mechanical Keyboard
Want to streamline your computer keyboard experience? If so, look no further than this compact alternative to the standard fare. Consisting of 67 keys instead of 87, it eschews the function keys in favour of a space-saving layout. Meanwhile, don't mistake the drop in quantity as a drop in quality. On the contrary, this premium product was crafted with true keyboard warriors in mind, hence the solid aluminium frame with built-in switch plate and hot-swap switch sockets. It's also fully programmable, outfitted with dual USB-C ports, and equipped with customisable RGB backlighting and underlighting. The tech junkie in your life will love this thing.
Buy it here (AUS) Buy it here (US)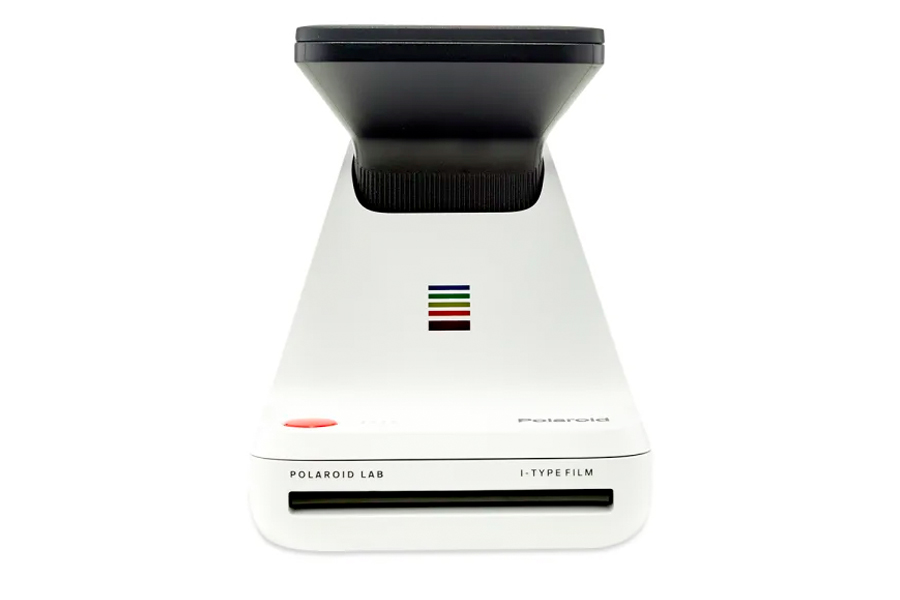 Polaroid Lab Digital Photo Printer
Straddling the respective worlds of digital and analog, this photo printer from Polaroid Originals uses a three-lens system to capture the screen image on your phone. It then takes that image and exposes it to film, turning it into a classic Polaroid picture by way of a unique chemical process. There's no printing or scanning involved when you transfer the image from your phone to the printer—just the magic of film chemistry. There's also a new augmented reality tool that's accessible via the Polaroids Originals app. – AU$189
Buy it here (AUS) Buy it here (US)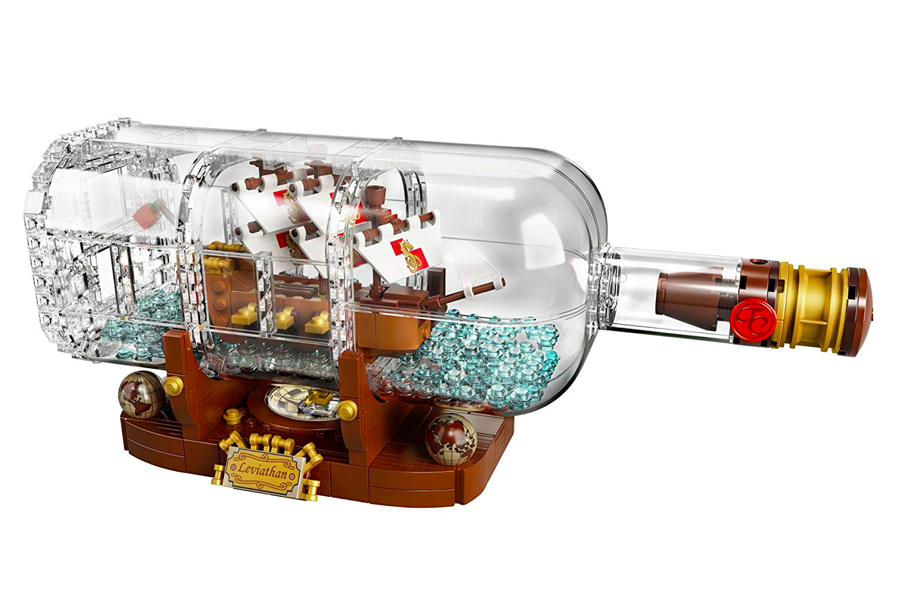 LEGO Ideas Ship in a Bottle Expert Building Kit
Aimed at hobbyists and builders of all ages (though mostly adults), this advanced LEGO set interprets the "ship in a bottle" concept to stunning effect. Consisting of 962 pieces in total, it contains a brick-built bottle with a buildable cork and wax seal element. That's joined by a brick ship with a captain's quarters, cannons, mast, crow's nest, and printed sails. Upon completion, place the ship inside the bottle and present the entire piece atop a LEGO brick display stand with 'Leviathan' nameplate. You did good! – AU$131
Buy it here (AUS) Buy it here (US)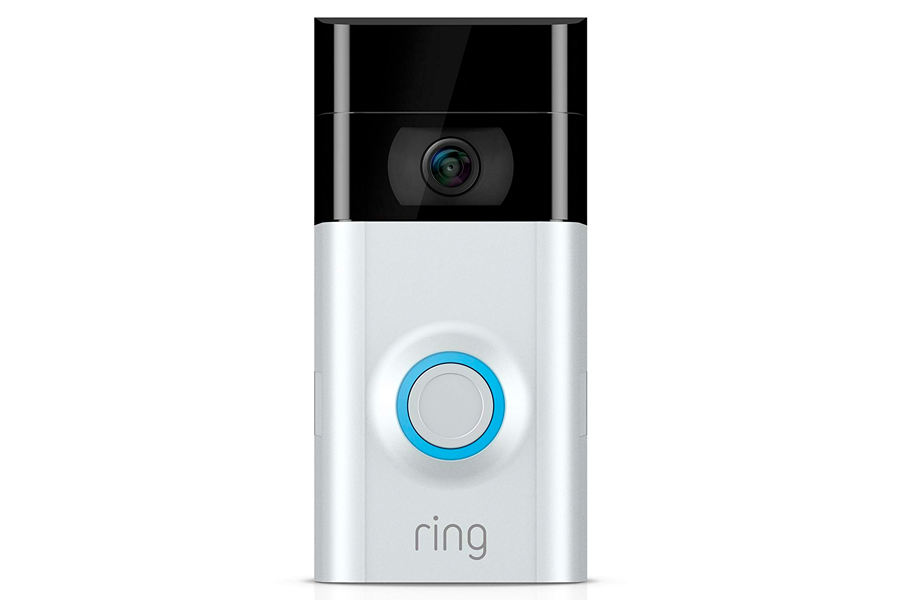 Ring Video Doorbell 2
Give someone the gift of home security this holiday season by putting a Ring Video Doorbell 2 under their tree. Compatible with phones, tablets, PCs, and Alexa devices, it monitors front door activity in full-blown 1080HD video with live-view access. Not only that, but you can hear and speak to anyone at the front door using two-way talk. When darkness falls, the infrared night vision kicks in. Pair all that with motion-activated alerts and you're looking at one of the best home monitoring products that money can buy. Speaking of what money can buy, the Ring 2 comes in at over $200 in Australia (though it's cheaper in the USA), but we still say it's worth it. – AU$329
Buy it here (AUS) Buy it here (US)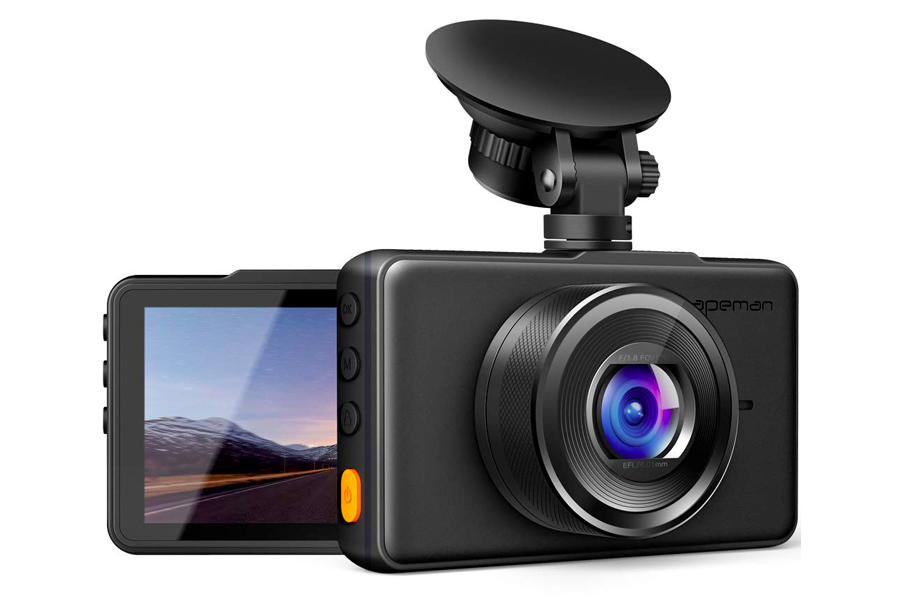 APEMAN Dash Cam 1080P Car Driving Recorder
Like an action camera for your car, APEMAN's acclaimed Dash Cam leaves absolutely nothing to chance. Simultaneously recording on a Super High Resolution 1080P FHD lens and 3" LCD screen, it covers every detail and delivers an ultra-wide field of view. Thanks to a built-in G-sensor, the camera automatically detects disruptions, shakes, and collisions, locking the footage and preventing the video from being overwritten. Also featured is super night vision, which combines an F 1.8 aperture with WDR and HDR to achieve supreme clarity, even in low-light conditions. Use this surprisingly affordable device to capture every moment while out there on those crazy roads. – AU$70
Buy it here (AUS) Buy it here (US)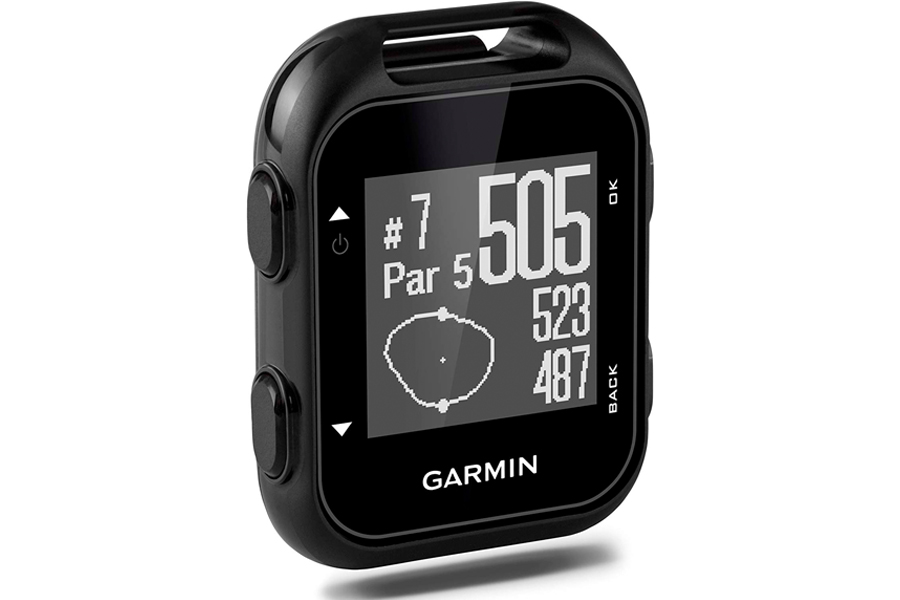 Garmin Approach G10 Handheld Golf GPS
Your next-level gateway to the nearest golf course, this handheld GPS comes from seasoned tech brand Garmin. Featuring a sleek and compact design, it clips onto your belt or fits conveniently in your bag or pocket. Use it to locate potential hazards like sand traps or calculate the distance to the green. It comes pre-loaded with over 40,000 international courses and even contains a digital scorecard with stat tracking, which you can upload to your Garmin Connect account. Priced at just under $200, the Approach is a proverbial hole in one for the golf lover in your life. – AU$195
Buy it here (AUS) Buy it here (US)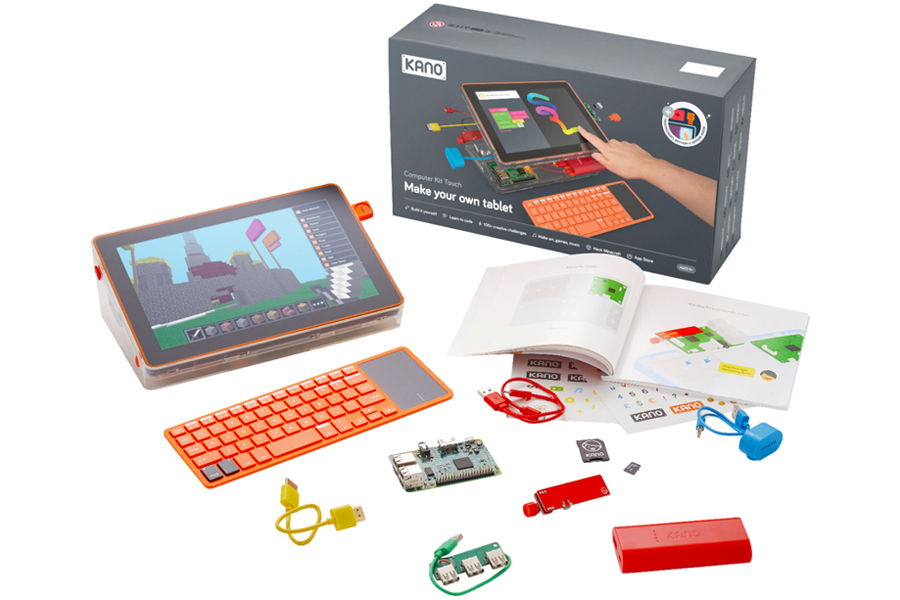 Kano Computer Kit Touch
Presuming you're not a parent yourself, odds are you know at least a few. As such, you'll probably have to shop for some kids this holiday season. Enter the Kano Computer Kit Touch, which is basically a starter kit for potential computer builders. By assembling the computer on their own, users reap the kind of benefits that will serve them well down the road. In some ways, that makes this computer far more productive than your standard laptop or tablet for kids. Meanwhile, the instructions are user-friendly and the resulting OS doesn't just work, but also includes Internet access along with various coding apps, games, and challenges. Rarely does education and entertainment strike such a seamless balance as it does here. For anyone under the age of 10, this one's a no-brainer. Unfortunately, it's far more expensive in Australia than it is in the USA, so maybe have a friend in the states buy one for you and ship it overseas. – AU$679
Buy it here (AUS) Buy it here (US)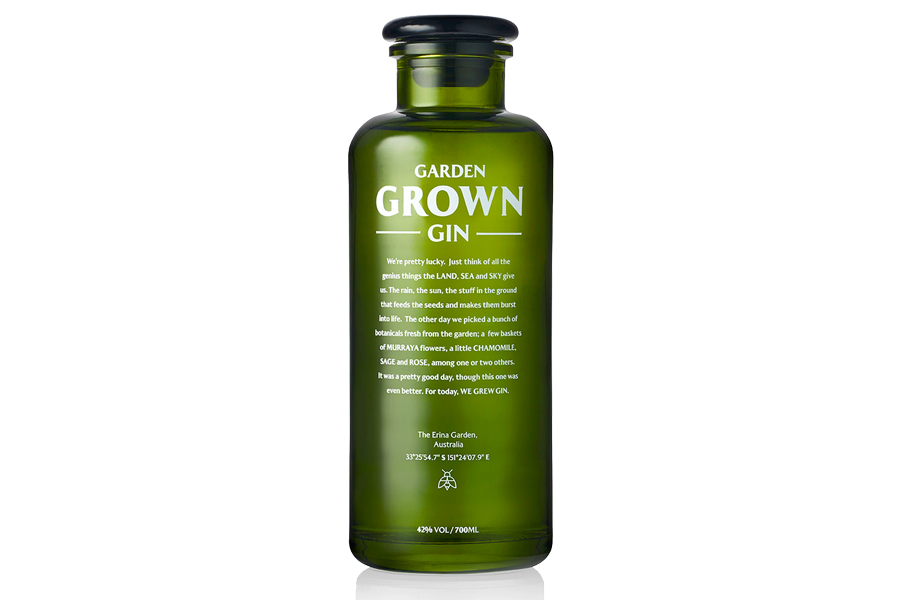 Distillery Botanica Garden Grown Gin 700mL
The gift of alcohol is one that few Aussies would refuse, which is why we're suggesting this exquisite gin. True to its name, Original Garden Grown Gin is like a summer garden in spirits form. At the heart of its botanical body is Murraya, a native flower of considerable aromatic distinction. Of course, that's just one among a host of natural ingredients from some of the country's greatest gardens. Expect a distinctly floral nose, followed by the sweet, clean taste of honeysuckle and orange blossom. Botanical purity doesn't get much purer than this. – AU$79
Buy it here (AUS) Buy it here (US)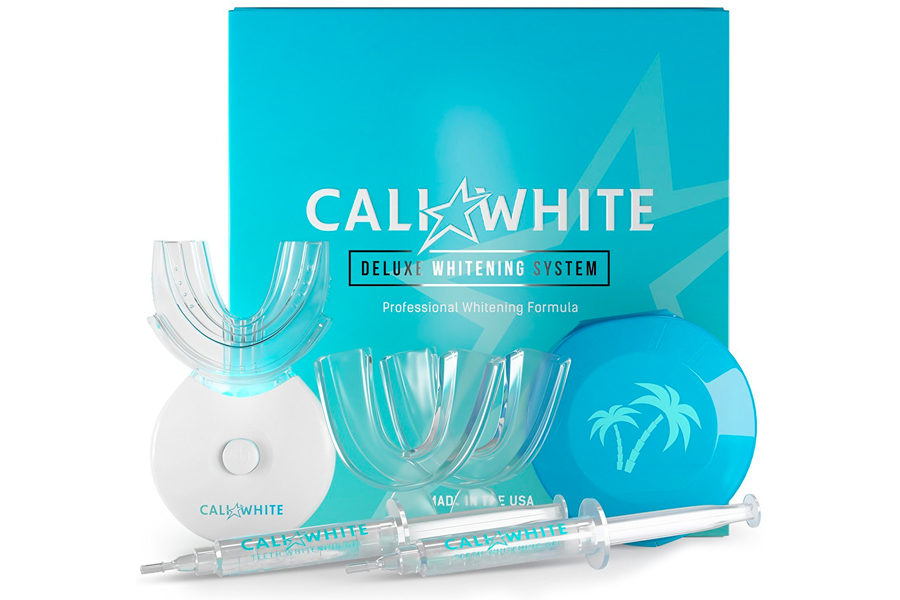 bright on Teeth Whitening Kit
"What are you trying to say here?" asks your friend or loved one upon opening this deluxe whitening kit. To which you respond, "I just want to make sure your gorgeous teeth stay as pearly white as they are now." With that out of the way, allow us to introduce the whitening kit itself, which delivers clinically proven results. Consisting of LED lights with built-in timers, gel syringes, custom mouthpiece trays, a comfort fit tray, and a palm tree retainer case, it removes stains and whitens your smile in just 7 days. It's also ethically produced and quite affordable. – AU$20
Buy it here (AUS) Buy it here (US)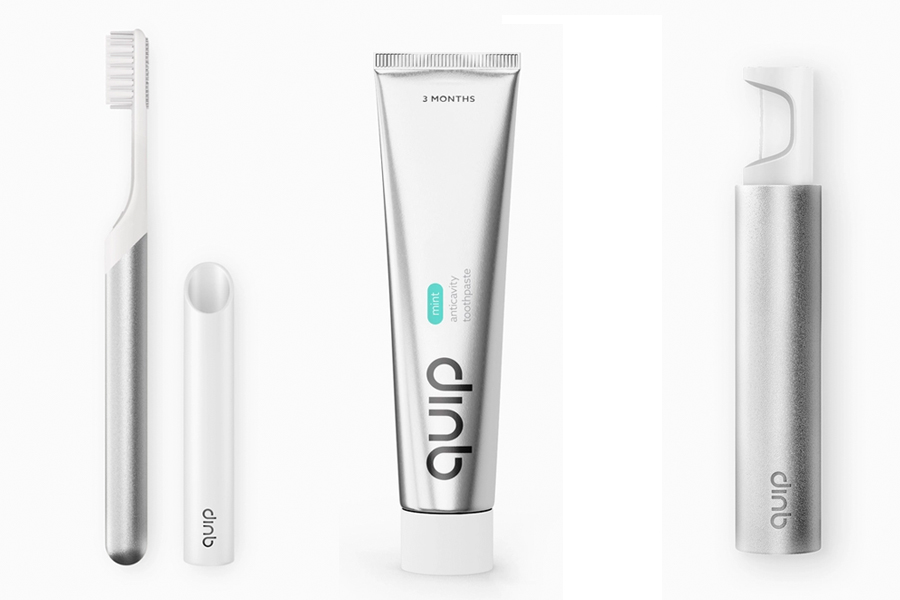 Quip Starter Kit
While we're on the subject of clean teeth, meet the Quip Starter Kit. Putting all your brushing essentials in one convenient place, it includes a silver electric toothbrush, mint toothpaste, and silver metal refillable floss. The toothbrush is battery-powered and equipped with both a soft-bristle brush head and timed sonic vibrating motor. Taking this starter kit into keeper territory is an accessible refill plan. Sign up for the plan and Quip will send you a new brush head, battery, toothpaste, and floss every three months. Shipping is free and you can cancel or switch anytime.
Buy it here (AUS) Buy it here (US)