5 Whiskies to Start Your Collection
This is a Guest Post from Watch & Whisky.
For you today we have a special treat that's hopefully going to titillate your senses and get you excited about why you should appreciate the next whisky you decide to purchase. I've been asked from the guys at Man of Many to compile this very carefully selected list of what I consider to be my top 5 sexy whiskies for those of us who enjoy the occasional dram. I've tried to vary the selections so you can get a wide spread of enjoyment whether it be a peaty and smoky whisky or cherry bomb, you'll more than likely find at least one you'll enjoy if not all of them.
The biggest thing to remember is that whisky tasting is an individual preference so the excitement comes from the varying experiences different people have. There's no right or wrong answer and each of us learns to appreciate whisky in our own special way so don't be put off if you find yourself not having the same experience as me, you probably won't, but what you will do is start your own journey and begin to build your own tastes from your differing experience. Don't stop with just one whisky and always keep your eyes and nose open to new experiences to find your own preferences.
For more information, you can find me over on www.watchandwhisky.com but for now, enjoy my top 5 whiskies that I recommend for those who want to start their own journeys.
---
You'll also like:
Man of Many x Whisky Loot Limited Edition Whisky Gift Box
10 Best Whisky Bars in Sydney
12 Best Australian Whisky Blogs
---
Glenlivet 12yo
Country: Scotland
Region: Speyside
Alcohol Content: 40%
Style: Single Malt Whisky
A mainstay in my whisky cabinet is the Glenlivet 12yo Single Malt Whisky hailing from Speyside in Scotland. Glenlivet is part of the Pernod Ricard alcoholic beverage company who also own the likes of Aberlour, Jameson Irish Whiskey, and Royal Salute along with a number of other famous brands including Jacob's Creek and Absolut Vodka. The reason for having Glenlivet and in particular this expression is that it is not an overwhelming whisky to try and appreciate. The flavours won't punch you in the face and the enjoyment really comes out of the subtlety that this whisky provides. It's probably the most well rounded Single Malt that I've had the chance to experience thus far. Fragrant and full of honey and vanilla on the nose it only gets better on the palate with hints of spice, raisins and toffee with some undertones of smoke leaving you with a long smooth finish in the end. It's a very tantalising whisky so be careful or you'll find yourself drinking one too many drams in a single sitting and forget how to walk when you finally decide to stand up.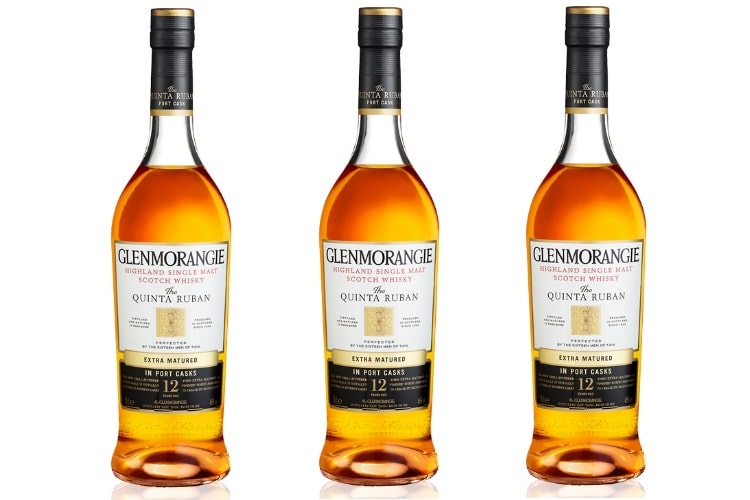 Glenmorangie Quinta Ruban
Country: Scotland
Region: Highlands
Alcohol: 46%
Style: Single Malt Whisky
The Quinta Ruban is a great example of what can be done when you marry elements of whisky and port. How Glenmorangie accomplished this was by letting the whisky mature in American white oak casks for 10 years before transferring them into selected ruby port pipes from the Quintas region of Portugal. What this does is provide extra maturation and gives the Quinta Ruben its rich cherry and raisin flavours. It's definitely not one for those who don't enjoy a sweeter and thicker experience but it's definitely one that has to be tried. It has a great nose with dark chocolate, citrus and spices leading to a palate that's a lot thicker and richer with butter being right at the forefront followed by citrus and mint. It really does have an amazing taste! It's just so complex without being ridiculously sweet and overwhelming. However what I really enjoy is that the whisky seems dryer than what I originally expected so your mouth doesn't feel sticky or syrupy afterwards. A truly wonderful drop that's perfect after dinner as a dessert whisky, or on a rainy winter's night by the fireplace.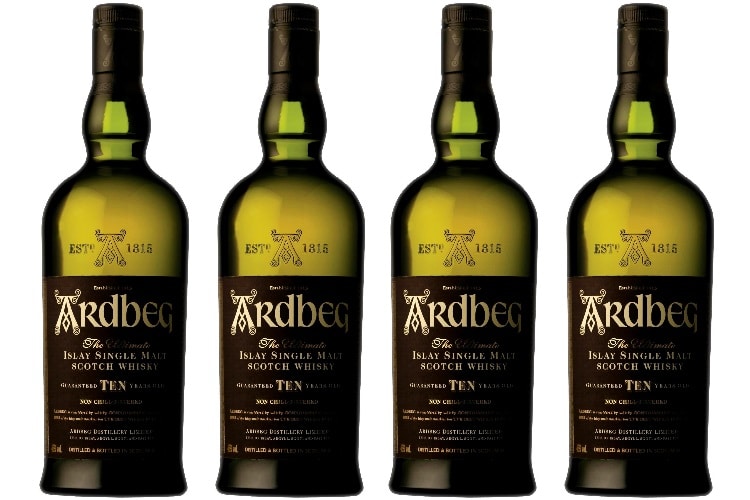 Ardberg 10yo
Country: Scotland
Region: Islay
Alcohol: 46%
Style: Single Malt Whisky
Ardbeg is known for its peaty and smoky whisky and that's what I love about it as well. Ardbeg 10yo has been my personal favourite for quite some time now and while the Glenlivet is a mainstay and always enjoyed, the Ardbeg 10yo is reserved for more special occasions. First experienced during a personal whisky tasting session conducted by a close personal friend nicknamed 'The Baron' from the Distant Thunder Whisky Club, the Ardbeg became an instant hit with its complexity and bust of flavours. On the nose, you instantly get hit with a peaty and smoky sensation that continues on and begins to tickle your nose with hints of dark chocolate, salt and pine. On the palate is where the more subtle flavours are experienced and where this whisky hits its peak. Buttery and spicy, the flavours begin to release their subtleties after the initial hit of butter and spice with ripe bananas and raisins. After the initial complexity of the whisky, smoke is most prominent but it really works well with the initial sweet notes that overwhelm your palate finishing off with a very warm and long finish with hints of smoke and aniseed. It really is a delightful whisky but best saved for special occasions as it is a little pricier than the others and you don't want to lose the enjoyment of such a great drop with overconsumption.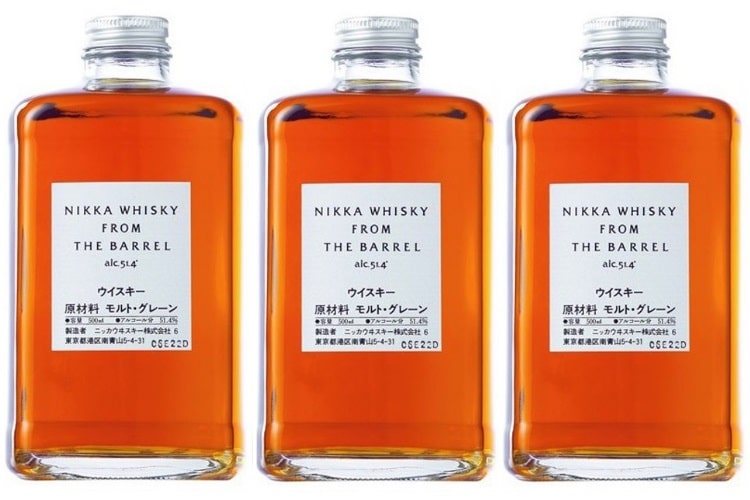 Nikka From The Barrel
Country: Japan
Region: Nikka
Alcohol: 51.4%
Style: Blended Whisky
Lastly, we have Nikka from the Barrel, a blended Japanese Single Malt Whisky that has some really interesting facts to go with it. What is most interesting about this particular expression is that it is blended using both malt and grain with corn that is imported from the U.S. It is also made using 2 different distilleries as its source, Miyagikyo and Yoichi. I consider it one of the best value for money whiskies on the market and it really shows in how easy it is to drink and how much it's enjoyed by anyone who tries it. Initially, on the nose, you get strong floral and fruity notes with a touch of spice that gives the whisky a sweet undertone. On the palate, the taste does vary and is quite different starting off with strong vanilla and caramel with hints of corn but the finish is quite short because of the 51.4% alcohol content meaning the burn starts to kick in leaving a shorter finish than the others.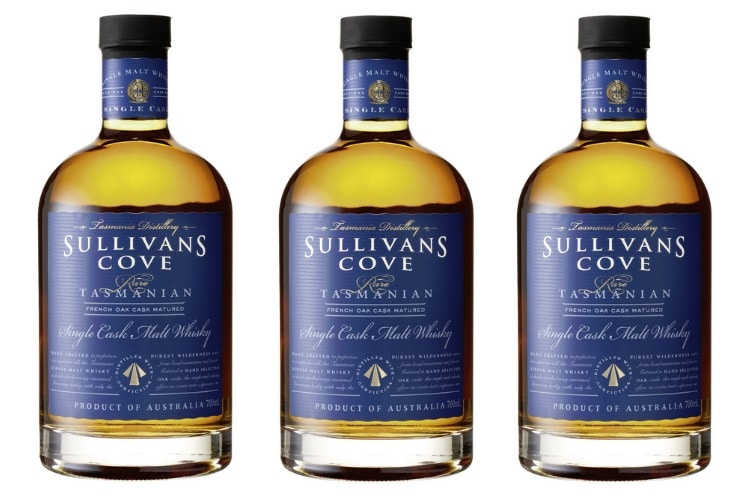 Sullivan's Cove French Oak Cask
Country: Australia
Region: Tasmania
Alcohol: 47.5%
Style: Single Malt Whisky
Hailing from Tasmania, just off the coast of Victoria in Australia, Sullivan's Cove is one of those little gems that many were unsure of until earlier this year when they were awarded by the World Whiskies Award for being The World's Best Single Malt Whisky for their French Oak Cask expression. The winning barrel HH0525 produced 516 bottles which are extremely rare to find now. However, this is still an excellent drop even if it is not from the winning barrel itself that you get to experience. Delicious from nose to finish, it has strong dark chocolate and strong fruit in the nose that leads to a big hit of cinnamon and fruit cake on the palate and hints of pepper chocolate. The finish is quite short but that doesn't stop the finish feeling fruity and full of body. Even though I do have a soft spot for this whisky (being Australian and all) it really is one of the cleanest whiskies I've had the pleasure of experiencing. Although a bit pricier than some of the other whiskies on this list, it really does need to be tried if just once for the experience.
Drawing on a lifelong love of horology and a more recent introduction to an appreciation of fine whisky, Osheen brought the two together with watch&whisky. He is the proprietor of the site, which covers everything related to watches and whisky. In between completing a degree in commercial law and supporting a rich social life, he is out and about attending all the latest watch and whisky events Sydney has to offer.
---
You'll also like:
Man of Many x Whisky Loot Limited Edition Whisky Gift Box
10 Best Whisky Bars in Sydney
12 Best Australian Whisky Blogs
---