8 Best Skate Parks in Sydney
Skating in Sydney is not necessarily the easiest thing to do. Pedestrians, cars and disgruntled rent-a-cops can get in the way of a shred session. All of this can be avoided of course if you utilise one of the city's finest skate parks. The best skateparks in Sydney have been selected based on reviews from fellow skaters who have spent many good times shredding at these skate parks and we hope you approve.
Best of Sydney Skate Parks
If you're a fan of indoor facilities where no expense was spared, we have that for you. If you're more of a traditionalist and want a bare-bones concrete council-run option, then we have that as well. Mainly, we want everyone to get out and have a skate at the best skate parks in Sydney.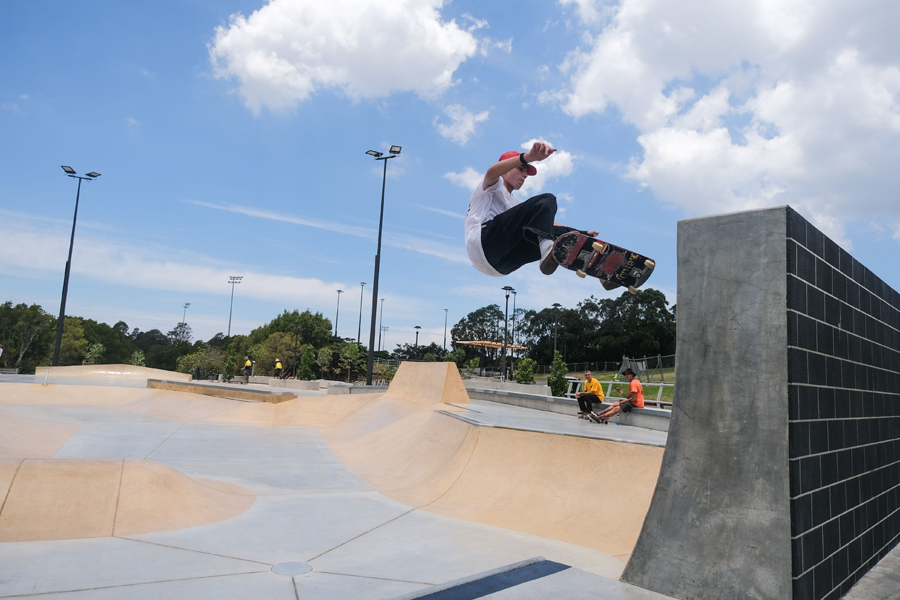 1. Sydney Park Skate Park
Address: 416 Sydney Park Rd, Alexandria NSW 2015
Hours: Monday-Sunday 7am-9pm
This new skatepark in Alexandria features the largest public flow bowl in Sydney, a beginner's bowl and an expansive skate plaza riddled with challenges for all skill levels. The Sydney Park space caters for all abilities on skateboards, BMX bikes and scooters. The skate park has three distinct areas and features. First is an extensive plaza with obstacles for street-style technical tricks, including banks, rails, ledges, stairs, vertical wall and quarter pipe. Second is a beginner's bowl, and third is an international competition-standard large flow bowl with depths of up to 3.3 metres for advanced skaters and riders. There are viewing areas, seats and trees scatted throughout the skate park for supervisors and relaxation after a day on the rails. This is the newest skate park in Sydney and it's one of the best.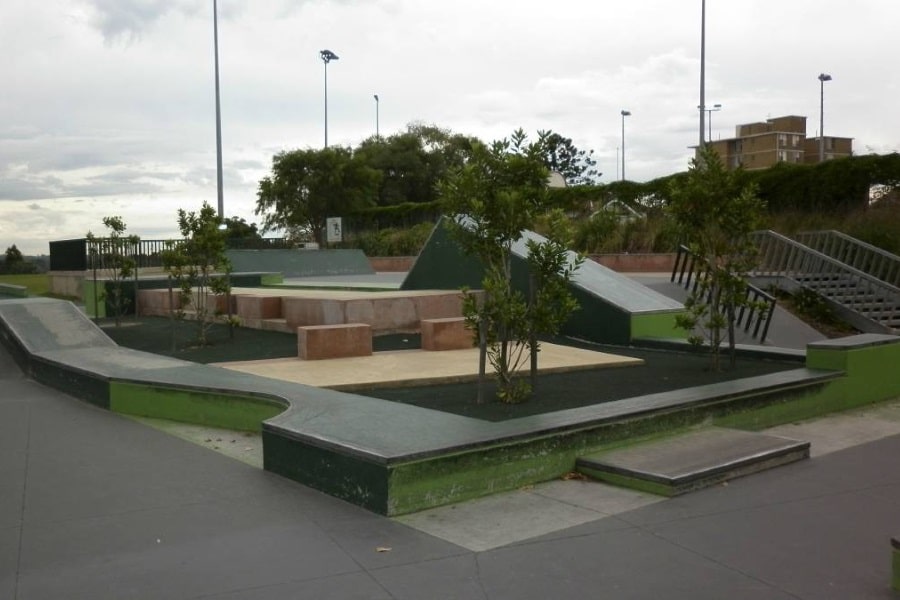 2. North Sydney Skate Plaza
Address: Ernest Street, Cammeray, Sydney NSW 2060
Hours: Open 24 hours
We begin our list with one of the most highly regarded and loved skate parks in the city. The North Sydney Skate Plaza. A great little park that has everything you could want when it comes to a street park. The main focus of this park is for beginners to come and hone their skills on the various rails and banks. One thing to take into consideration is that the parks have no lights. A fun little course and one that has been a great addition to the wider Sydney skating community.
3. Bondi Skate Park
Address: Queen Elizabeth Drive, Bondi Beach, Sydney NSW 2026
Phone: +61 2 9083 8000
Hours: Open 24 hours
This list can't go any further without mentioning the world-renowned Bondi Skate Park. It has become a place to visit for any self-respecting skater who is visiting Sydney or call this city home. Featuring concrete coping and a really tight corner, what is regarded as one of the best vert bowls in the country would be challenging for any skater. This isn't necessarily a traditional street skate park, but it is still one that can be heaps of fun. Word to the wise though, similarly to the famous beach nearby it can get quite busy.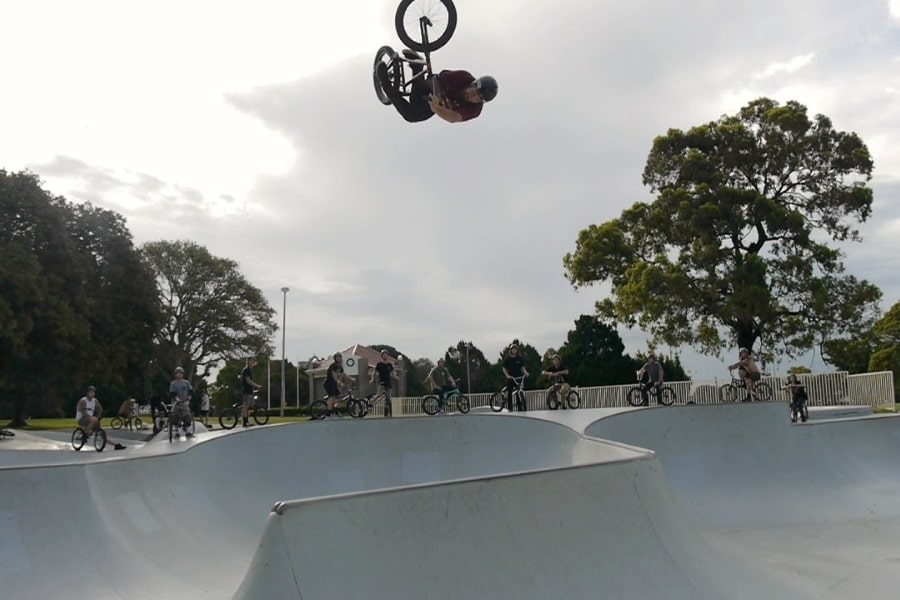 4. Five Dock Skate Park
Address: 68 Ingham Avenue, Five Dock, Sydney NSW 2046
Phone: +61 2 9911 6555
Hours: Open 24 hours
For those of you are interested in skating on some gnarly concrete bowls than you should definitely consider a visit to the Five Dock Skate Park. Featuring both new, (a 5 and 8 foot bowl has been added as well as spine, love seat, pool coping and lines for days) and old elements, (The legendary Snake Run has recently been revamped and improved) of the park as well alongside a street course it has definitely earned it is a place in the hearts of the Sydney skating community.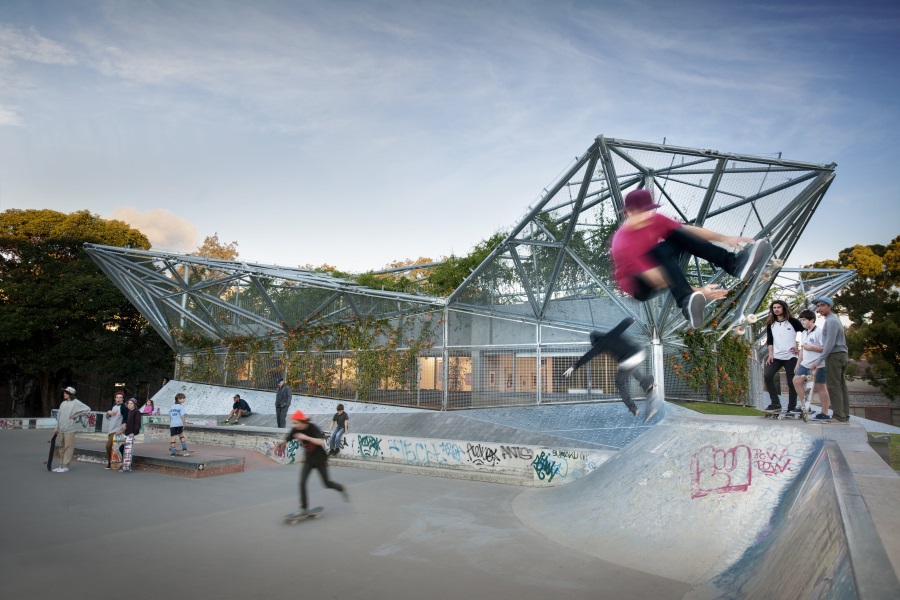 5. Waterloo Skatepark
Address: Corner of Allen Street and Elizabeth Street, Waterloo, Sydney NSW 2017
Hours: Monday-Sunday 7am-9pm
Now, we have given a lot of love to the vert variety of skate parks on this list. It's time to give some attention to the street parks. The Waterloo Skatepark has an abundance of elements that a good skatepark needs to have. In no discernible order, the park contains blocks, ledges, manual pads, banks, stairs, rails, a flat bar, a mini-ramp and for those of you nuts a steep wall. If all this is a touch overwhelming then don't fret, the park has ample space where skaters who are still in the early stages of riding can improve and practice the fundamentals.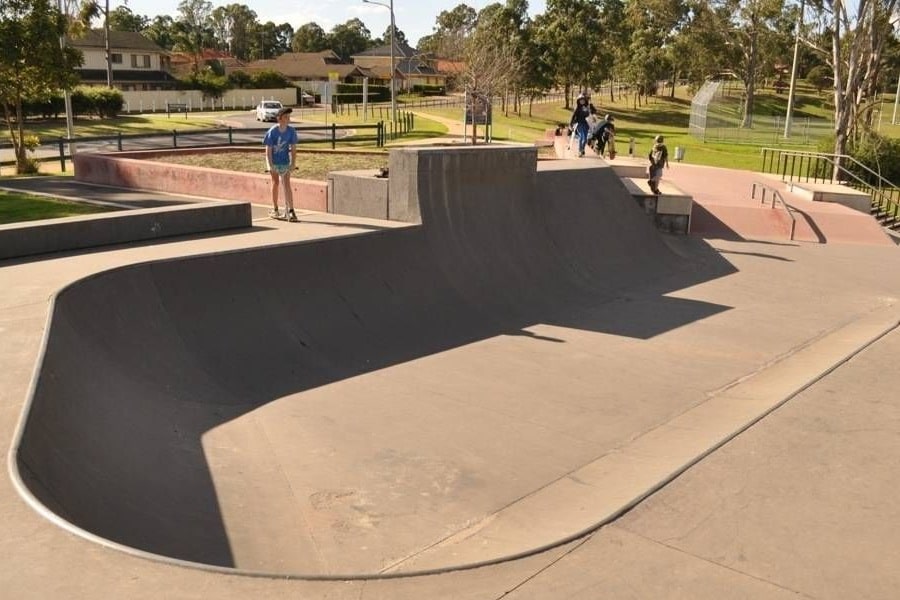 6. Macquarie Fields Skate Park
Address: Corner of Victoria Park and Harold Street, Macquarie Fields, Sydney NSW 2564
Phone: +61 2 4645 4000
Hours: Open 24 hours
What the Macquarie Fields Skate Park lacks in colour it makes up for in some decent banks and humps. If that wasn't enough the street section of the park is large and very smooth, meaning you can enjoy the ride with plenty of personal space. But perhaps the piece de resistance, the bowl is so deep it contains ladders that are used both for climbing out of and for grinding down, of course, we encourage to skate within your ability but there's always that new challenge.
---
Featured Video from Man of Many
---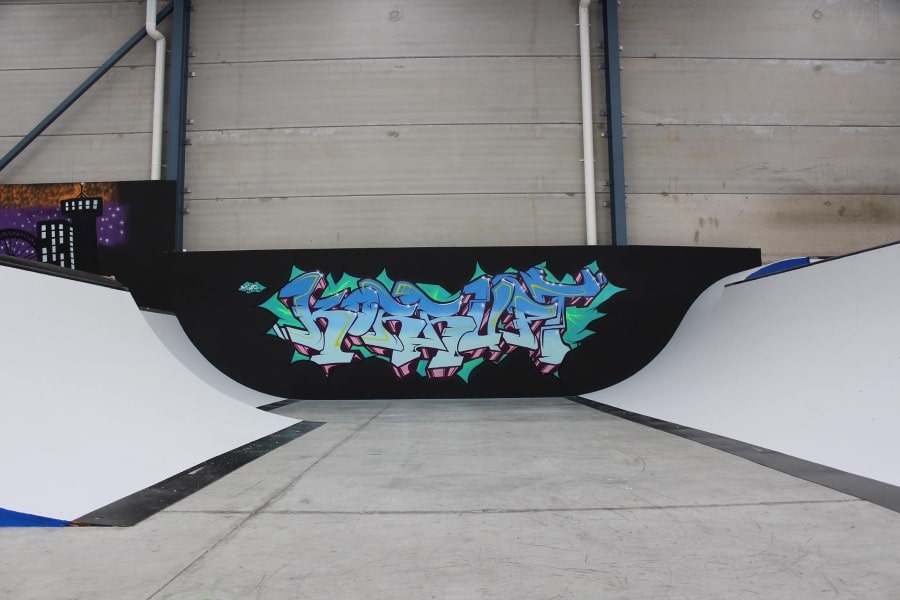 7. Korrupt Indoor Skatepark
Address: 12B Rose Street, Campbelltown, Sydney NSW 2560
Phone: +61 2 4627 4859
Hours: Mon-Thu 3:30pm-8pm, Fri 3:30pm-10pm, Sat 10am-10pm, Sun 10am-7pm
Now, what if it's raining but you've got to get a skate in? Well, you visit the Korrupt Indoor Skatepark in Campbelltown that's what! With a street section, mini half pipe, foam pit, resi box and a quarter plus an adjoining shop, this facility provides a place where skaters of varying skill levels a place to enjoy away from the elements. If you're new to skating, you're in luck as the park offers both private and group lessons to skaters of different levels. Korrupt is the best indoor skate park Sydney has to offer.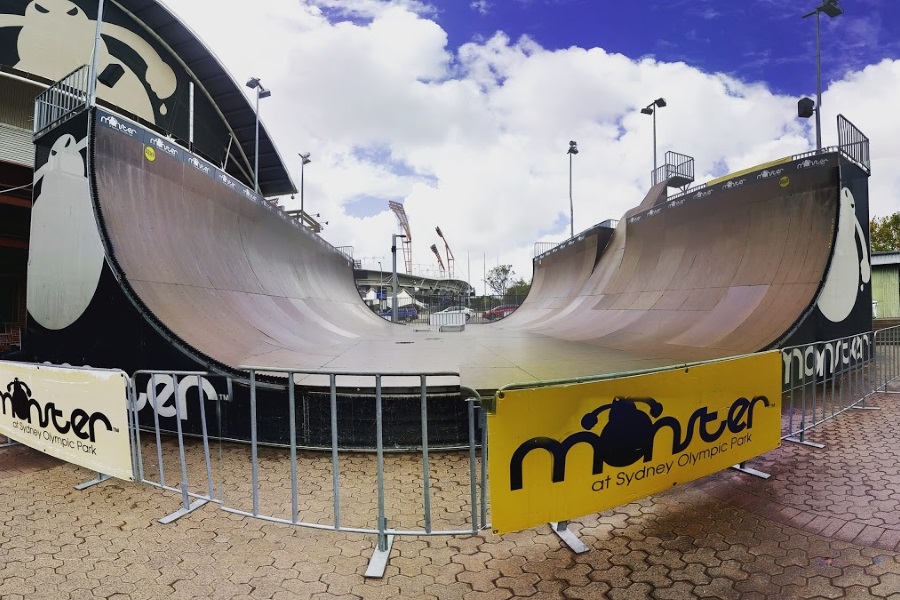 8. Monster Skatepark at Sydney Olympic Park
Address: Sydney Olympic Park, Grand Parade, Sydney NSW 2127
Hours: Mon-Sun 9am-10pm
Perhaps most famous as the location that Justin Bieber chose to hang out while he was performing in Sydney, Monster Skatepark is a skatepark located our west in Sydney Olympic Park. It's open both day and night as it's equipped with full lighting. You won't find a half pipe this big anywhere else in Sydney.
Alternatives to Skate Parks in Sydney
If you're looking for other things to do in and around Sydney, we've got you covered with some of the options listed below. You can also check out our list of fun things to do in Sydney. If you're looking for a more specific cuisine, check out our list of burgers or ramen restaurants. If you're full, we can also help you with your search for the best rooftop bars or show you the best Sydney museums.
How Man of Many Chose the Best Sydney Skate Parks
With an editorial team full of Sydney-siders, Man of Many has had the unique opportunity to directly visit the best skate parks in Sydney. This list was curated based on first-hand experience, in-depth research and Google reviews of each venue. You can review our editorial policy here surrounding how we maintain our independence in our editorial reviews.
You'll also like:
Sydney Skate Parks FAQ
What is the best skatepark near me in Sydney?
Bondi Skate Park and Five Dock Skate Park are great skateparks in Sydney.
What is a good beginner Sydney skatepark?
Macquarie Fields Skate Park is great for beginners.
What is a good Sydney skatepark for street skating?
Waterloo Skatepark is a great skatepark for street style skateboarding.
---
Featured Video from Man of Many