20 Best Wine Bars in Sydney
If you're on the hunt for the best wine bars in Sydney then this article is for you. Our team of drinks experts have narrowed down a list of their favourites, whether you're looking for a trendy wine bar in Surry Hills or an ambient spot down by the water you're bound to find it on this list. These hot spots are where curated wine lists, fresh produce and sophisticated design coalesce. Most importantly, they all offer the smoothest, most tantalising drops from the Barossa to Burgundy, Etna and beyond.
Related: Looking for more than a glass of wine? These are our favourite bars in Sydney.
Best Wine Bars in Sydney at a Glance
Our list of the best wine bars in Sydney goes like this.
Now we've had a look at our favourites, let's check out the complete list.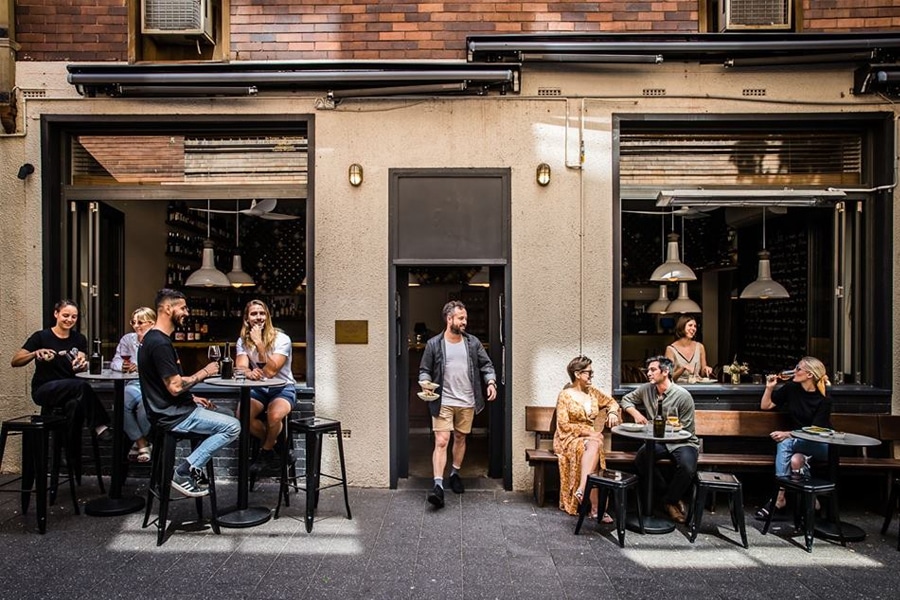 1. Dear Sainte Éloise
This quaint wine restaurant in Sydney is named after George Orwell's reference in Down and Out in Paris in London to Saint Eloise, wherein he prays for enough francs to buy bread and a bottle of wine. Dear Sainte Eloise certainly delivers these goods, and the very best kind at that. The wine list boasts over 400 varieties, but the intuitive, descriptive layout makes this much easier to navigate than it may sound. The food offerings change every few days based on the seasons and available produce. With only 40 seats, this is an ideal wine bar for a date or small group for a lush post-work wine.
Address: 5/29 Orwell Street, Potts Point NSW 2011
Hours: Mon-Thu 5pm-12am, Fri-Sat 12pm-12am, Sun 12pm-10pm
Phone: (02) 9326 9745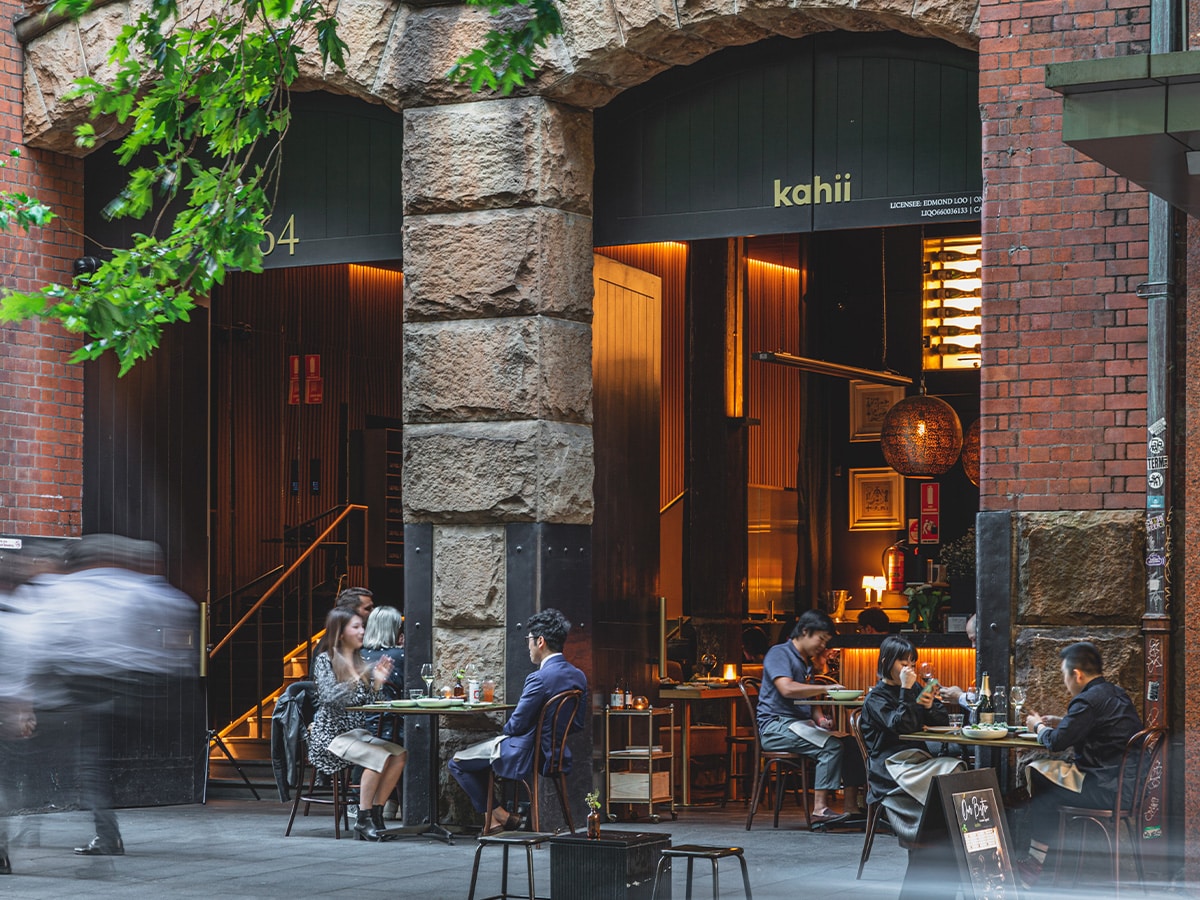 2. KAHII Wine Bar
While the vast majority of spots on this list play host to French bistro-style menus, we had to throw KAHII by Night in the mix for its Japanese options and accompanying French wines. Taking advantage of the best Australian produce alongside the expertise found at its sister venue, KURO, the team have put together a fun Japanese-focused menu, including favourites of ours such as 'Rock oysters with rhubarb and champagne mignonette' and of course, the '2GR Wagyu tartare with egg yolk jam and anchovy emulsion'.
In terms of wines, they've been carefully hand-picked from iconic regions in France and bear unique characteristics as well as stories behind each label.
In traditional style, this wine bar is available for walk-ins only, and with a 20-seater fit-out by architects Henderson&Co, you're going to want to be quick to head over after work on a Thursday or Friday afternoon.
Expert tip: Take advantage of the happy hour that runs from 4-6pm from Tuesday to Saturday where you'll get 20% off wine by the glass then head over the next morning for a cup of artisan brewed coffee. This is a Sydney hot spot in the making.
Address: Kelco House, Lobby/364 Kent St, Sydney NSW 2000
Hours: Tue-Sat 5pm until late.
Phone: (02) 9290 1889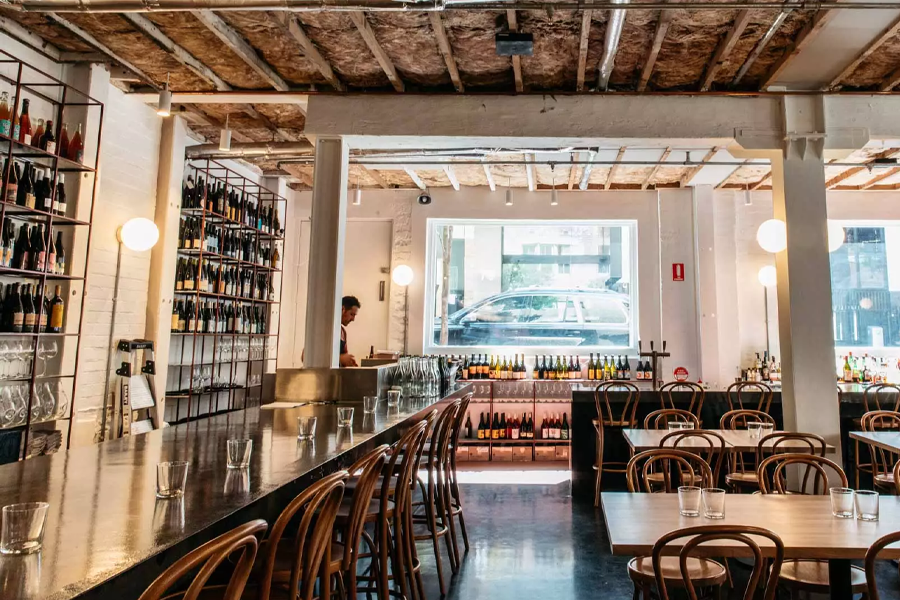 3. Poly
The looser wine bar sister to Sydney restaurant Ester, which changed the restaurant game in Sydney. Poly is found within the Paramount House Hotel and serves a wine menu that has a focus on organic, bio-dynamic and natural wines. The wine list might have been unusual when it opened, but today its home to some of the most sought-after and rare bottles from the greats in natural wine. If you're feeling a bit peckish, there's a small selection of food that is sure to hit the spot, think Koji Marinated Flank Steak, 800g Rib Eye Steak, and whole flounder.
Address: 74-76 Commonwealth St, Surry Hills NSW 2010
Hours: Tue-Fri 5-11pm, Sat 12-4pm & 5-11pm
Phone: (02) 8860 0808
4. The Dolphin Hotel Wine Room
You may be well acquainted with the Dolphin's downstairs bistro and courtyard. But if you haven't visited The Dolphin Hotel Wine Room you are seriously missing out. This wine bar in Surry Hills Sydney has an extensive list that distinguishes the reds that are bright, light and electric from the velvety, suave and alluring. In other words, they have wines to suit every palate and every occasion. They also have a delectable array of cured meats and cheeses to pair with their wines.
Address: 412 Crown Street, Surry Hills NSW 2010
Hours: Monday 11:30am-11:45pm
Phone: (02) 9331 4800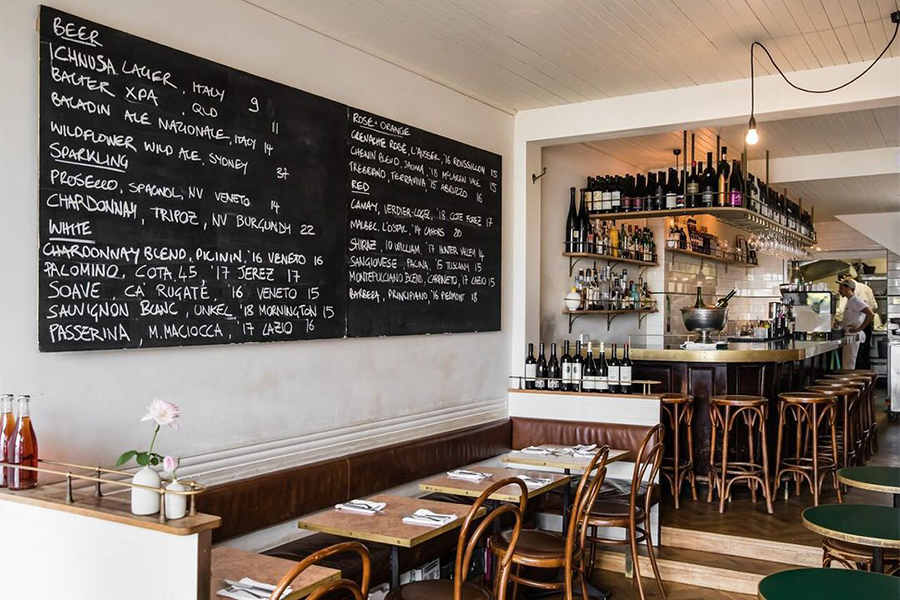 5. 10 William St
With a wine list that changes month to month, you can be sure that at 10 William St you'll be drinking the very best drops of the season. From Japanese digestivos to sparkling reds from the Loire Valley, 10 William St will introduce you to your new favourite drink you never knew you loved. They feature the top vino from all corners of the world and bring it to your corner in one of the best wine bars in Sydney CBD.
Address: 10 William Street, Paddington NSW 2021
Hours: Wed-Thur 5pm-12am, Fri-Sat 12pm-12am
Phone: (02) 9360 3310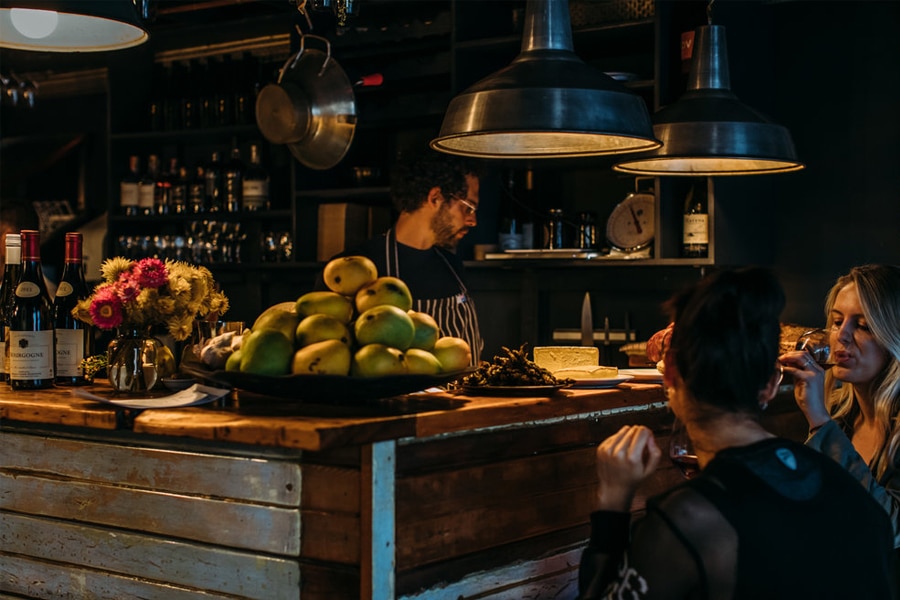 6. Love, Tilly Devine
Love, Tilly Devine prides itself on being a wine bar in Surry Hills Sydney full of character. It's a place where you savour the wine, take in the aromas and share the experience with an old friend or a future lover. They have a list of around 300 different wines from around the world. Each of these wines pays homage to the soil in which the grapes were grown and the fruity or herby flavours they exude – not the alcohol content. A nod to former East Sydney brothel owner and badass boss woman, Tilly Devine, we think it's an establishment she'd be honoured to have inspired.
Address: 91 Crown Ln, Darlinghurst NSW 2010
Hours: Mon-Sat 5pm-12am
Phone: (02) 9326 9297
7. Mister Percy
The latest addition to our list of the best wine bars in Sydney, Mister Percy is a great spot if you're looking for an approachable and diverse wine list that focuses on Mediterranean varietals by Australian and European producers. One of our favourite spots for a drink on Friday afternoons, the location is beautiful down by the water in Pyrmont with an intimate space that seems to blend the old world and contemporary. Pair a glass of Le Domaine D'Henry with a fish of the day crudo and start your weekend the right way! Salut.
Located in: The Woolstore 1888 by Ovolo
Address: 139 Murray St, Pyrmont NSW 2009
Hours: Mon-Sun 4–10 pm
Phone: (02) 8586 1888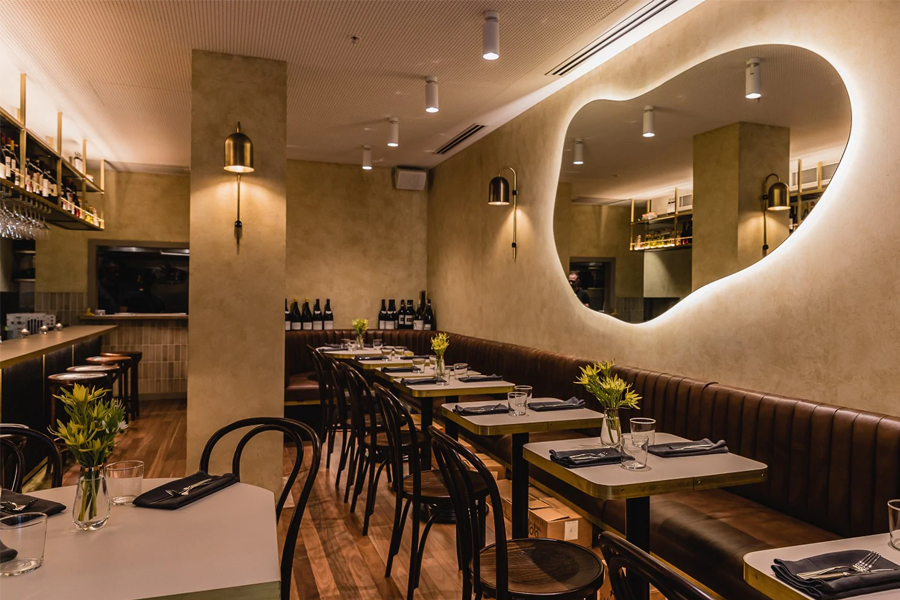 8. Ragazzi Wine and Pasta
Ragazzi Wine and Pasta is the Italian brother, to Love, Tilly Devine (Aussie) and Dear Saint Eloise (French). It offers a 300-bottle wine list that features Italian drops and Aussie-made wines that utilise Italian grapes. The focus is minimal intervention, daily changing wines that bring a touch of unexpected excitement to the contemporary Italian setting. It's not called Ragazzi Wine, so grab some pasta while you're there and if you can't make your mind up, just let the chef decide for you at a modest $65pp.
Address: 1 Angel Pl, Sydney NSW 2000
Hours: Mon-Fri 11:30am-12am, Sat 12pm-12am, Sun 12-6pm
Phone: (02) 8964 3062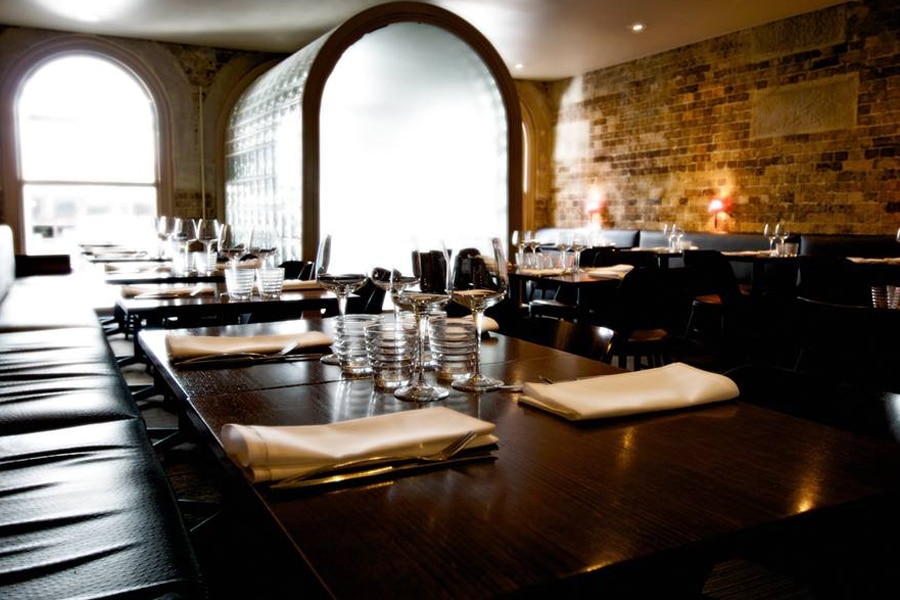 9. De Vine Food & Wine
De Vine Food and Wine Restaurant offer an Italian-inspired culinary experience complemented by an evolving list of 400 Euro-centric wines. With its refined menu, De Vine is easily one of the most memorable and best wine bars in Sydney CBD. Come for the wine, stay for the food and remember for the experience.
Address: 32 Market Street, Sydney NSW 2000
Hours: Tues-Fri 12-11pm, Sat 5pm-11pm
Phone: (02) 9262 6906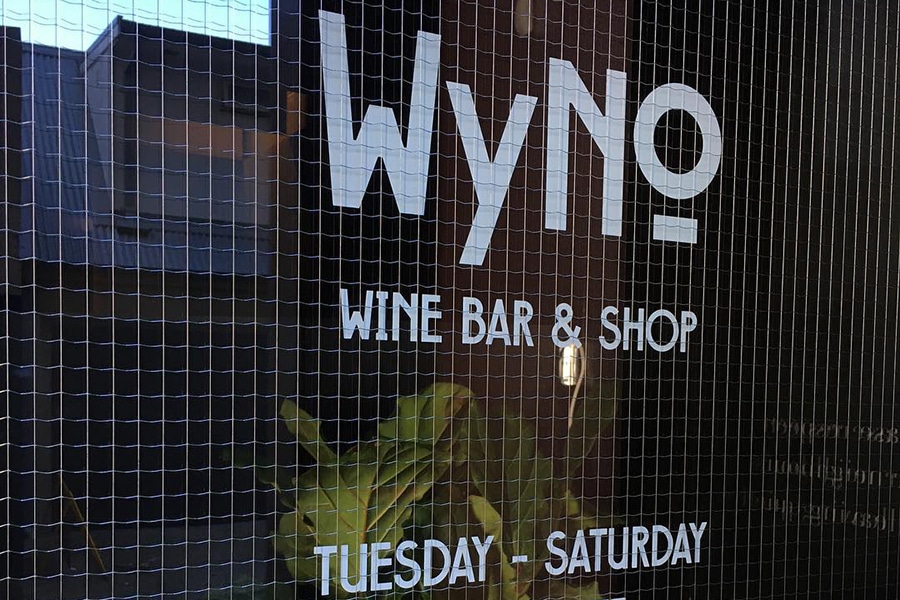 10. Wyno Bar and Shop
The Porteno Group is well known for its acute senses in sniffing out the most innovative dishes and lapping up the most intoxicating wines. Not to mention their ability to establish wine bars with more ambience than electronic music. Wyno Bar and Shop in Surry Hills is the perfect continuance of the rule. They have seamlessly executed an alley of dim lighting filled with an evolving food menu and an interesting array of international and small, local wines.
Address: 4/50 Holt St, Surry Hills NSW 2010
Hours: Tue-Fri 4:30-11pm, Sat 4:30pm-12am
Phone: (02) 9212 7766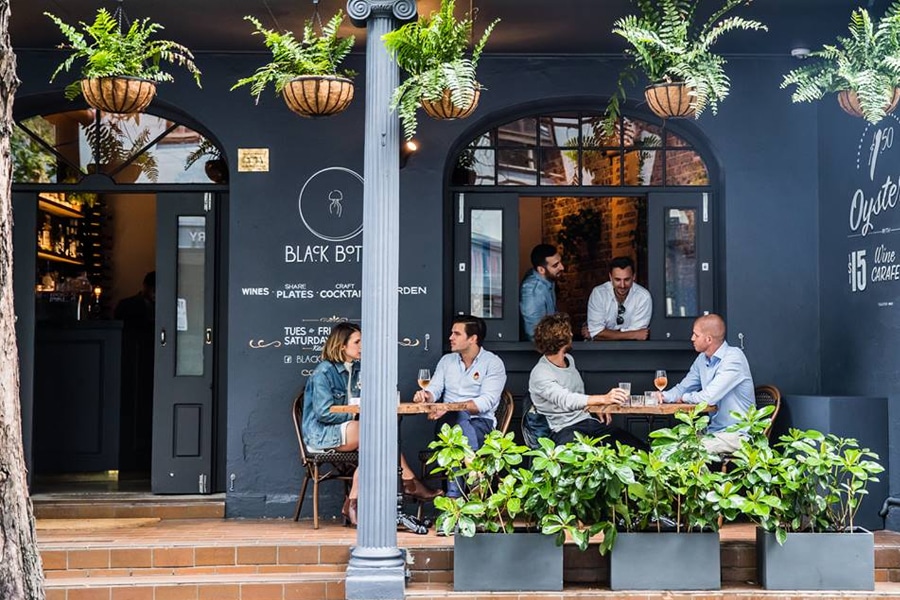 11. Black Bottle
Darlinghurst's neighbourhood wine bar, Black Bottle serves Mediterranean share plates, oysters, craft cocktails and of course a huge range of top-notch wine. You'll be met with great service, plenty of greenery and mood lighting and affordable drops from around the globe at one of the best wine bars in Sydney CBD.
Address: Shop 2/118-116 Darlinghurst Rd, Darlinghurst NSW 2010
Hours: Wed-Sat 5pm-12am, Sun 4pm-10pm
Phone: (02) 7901 4114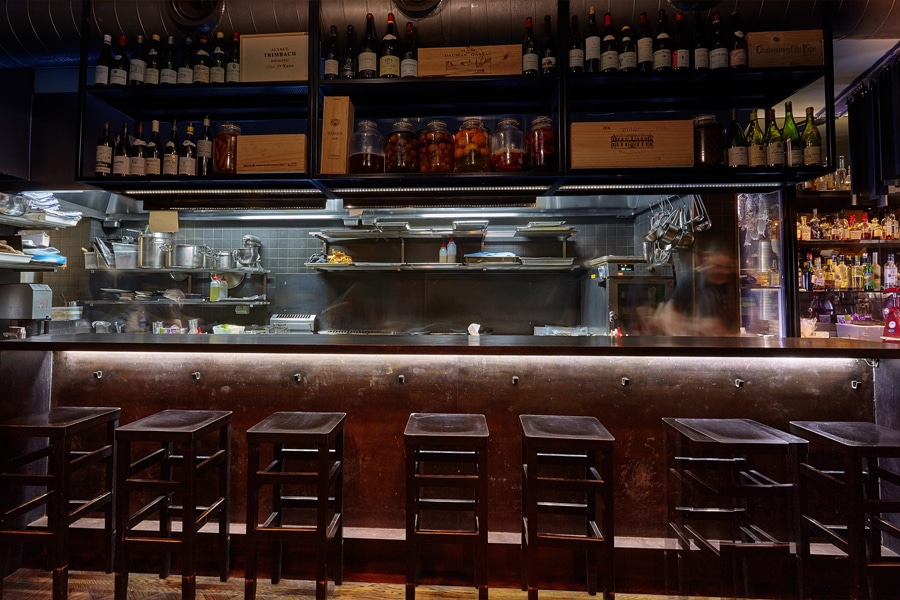 12. Monopole
Monopole has a wine list of over 500 rare and boutique wines. Coming here is the equivalent of traipsing around the unique wine regions of Europe to sample and compare the particular flavours of each climate and soil; just without the exorbitant long-haul flights costs. This renowned wine bar in Surry Hills Sydney, was awarded 'Wine list of the Year' by SMH Good Food Guide in 2017 and awarded two hats in 2018 and 2019. Complement the sophisticated beverages with an equally impressive list of artisan cheeses and welcoming, suave design.
Address: 16-20 Curtin Pl, Sydney NSW 2000
Hours: Tue & Sat 5-11pm, Wed-Fri 12am-11pm
Phone: (02) 8080 9144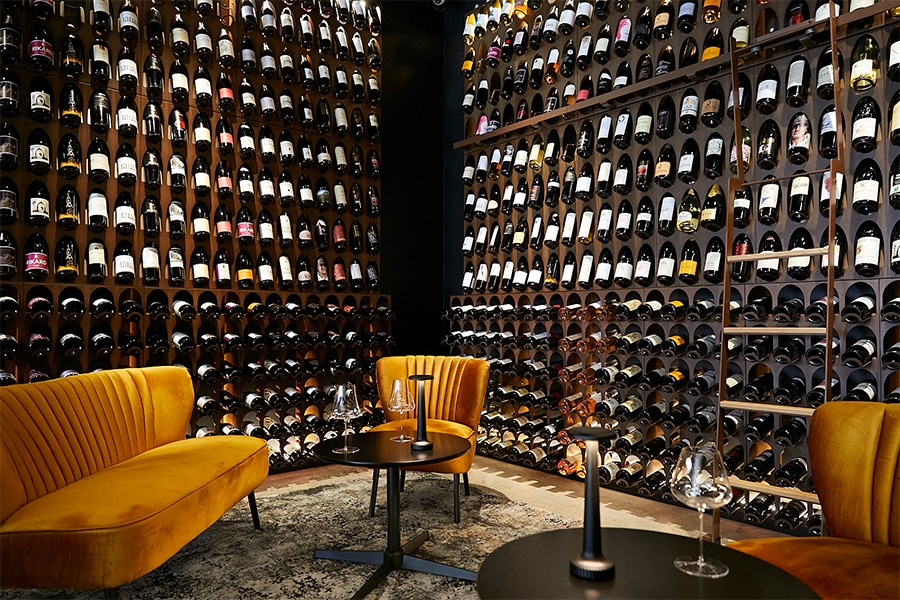 13. Vini Divini
One of the newest members on the Sydney wine bar scene, Vini Divini is a Mediterranean spot in Sydney's CBD offering one of the city's most geographically diverse wine lists. Here, you can select from an impressive wine wall stocking more than 1000 bottles from 10 different countries (including Greece, Armenia, Georgia and Turkey), as curated by Raphael Mulligan, former head sommelier of Rockpool Dining Group. If you're hungry, Vini Divini also offers up Mediterranean mezze-style dishes so there's a little something for everyone.
Address: 60 Carrington Street, Sydney NSW 2000
Hours: Monday to Friday: 12pm to late
Phone: 0477 033 811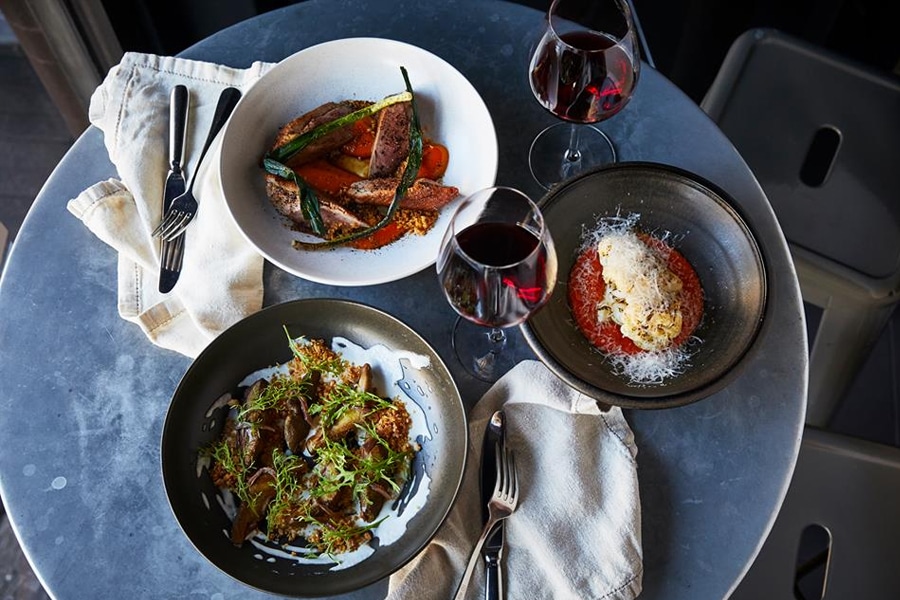 14. The Wine Library
As its name denotes, Wine Library is the place you go to when you want to learn, experience and experiment – about wine of course. The intricate process of viticulture is not only heralded as an important science at vineyards far out of the city. This wine den appreciates the beauty of a perfectly executed drop and they love sharing their knowledge and passion with everyone who steps inside their doors. Visit one of the best wine bars in Sydney CBD nestled at the top of Oxford Street to experience the handpicked wine and some delectable share plates.
Address: 18 Oxford St, Woollahra NSW 2025
Hours: Tue-Thur 5-11:45pm, Fri-Sat 2-11:45pm
Phone: (02) 9368 7484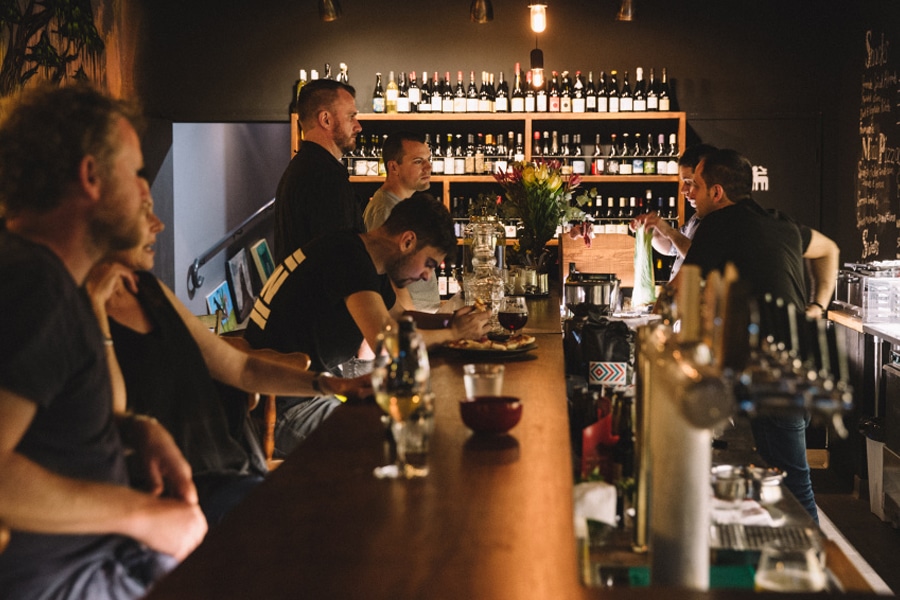 15. Where's Nick
A less pretentious and naturally funky wine restaurant in Sydney is Marrickville's Where's Nick. The wine list features the best drops from Adelaide, New Zealand, France and Chile (and many places in between) ranging in flavours from spicy orange to fresh cherries. Founder Julian Abouzeid worked as the wine buyer for Oak Barrel for five years before joining forces with his brother Dominic to open this incredibly popular wine bar. Where is the third brother Nick in all of this? Take a visit and maybe you'll find out.
Address: 236 Marrickville Rd, Marrickville NSW 2204
Hours: Tue-Wed 4-10pm, Thur 4-11pm, Fri 4-11:30pm, Sat 12-11:30pm, Sun 12-10pm
Phone: 0481 759 182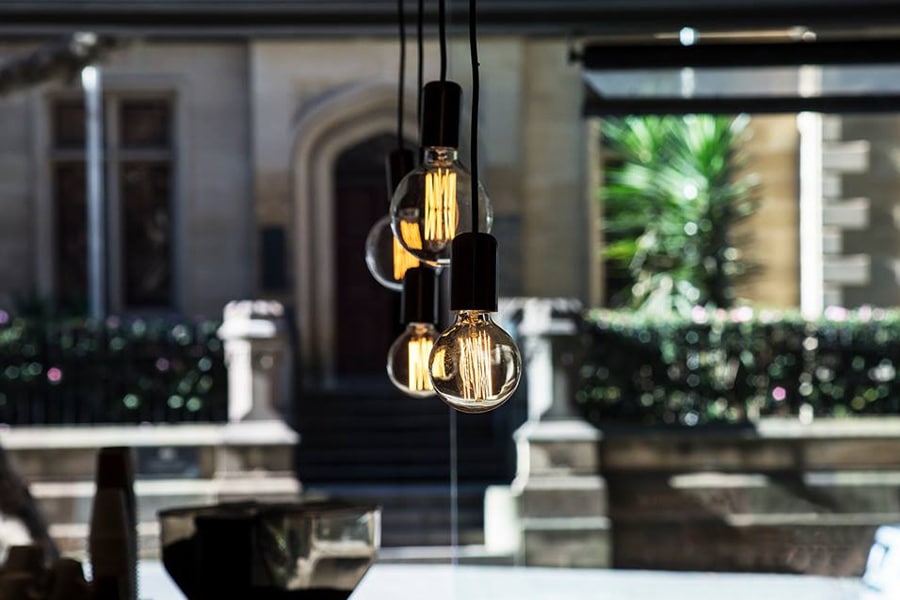 16. Fix Wine Bar
The perfect antidote to a long week is a wine and snack at Fix Wine Bar + Restaurant, where there's no such thing as a bad choice. As one of the best wine bars in Sydney CBD, Fix offers over 250 bottles of small handcrafted, often unusual and usually natural wines from around the world. Their award-winning sommelier, Stuart Knox, will take you on a journey through viticultural heaven each time you visit this fine Sydney establishment.
Address: 111 Elizabeth Street, Sydney NSW 2000
Hours: Tue 8am-5pm, Wed-Fri 8am-9pm
Phone: (02) 9232 2767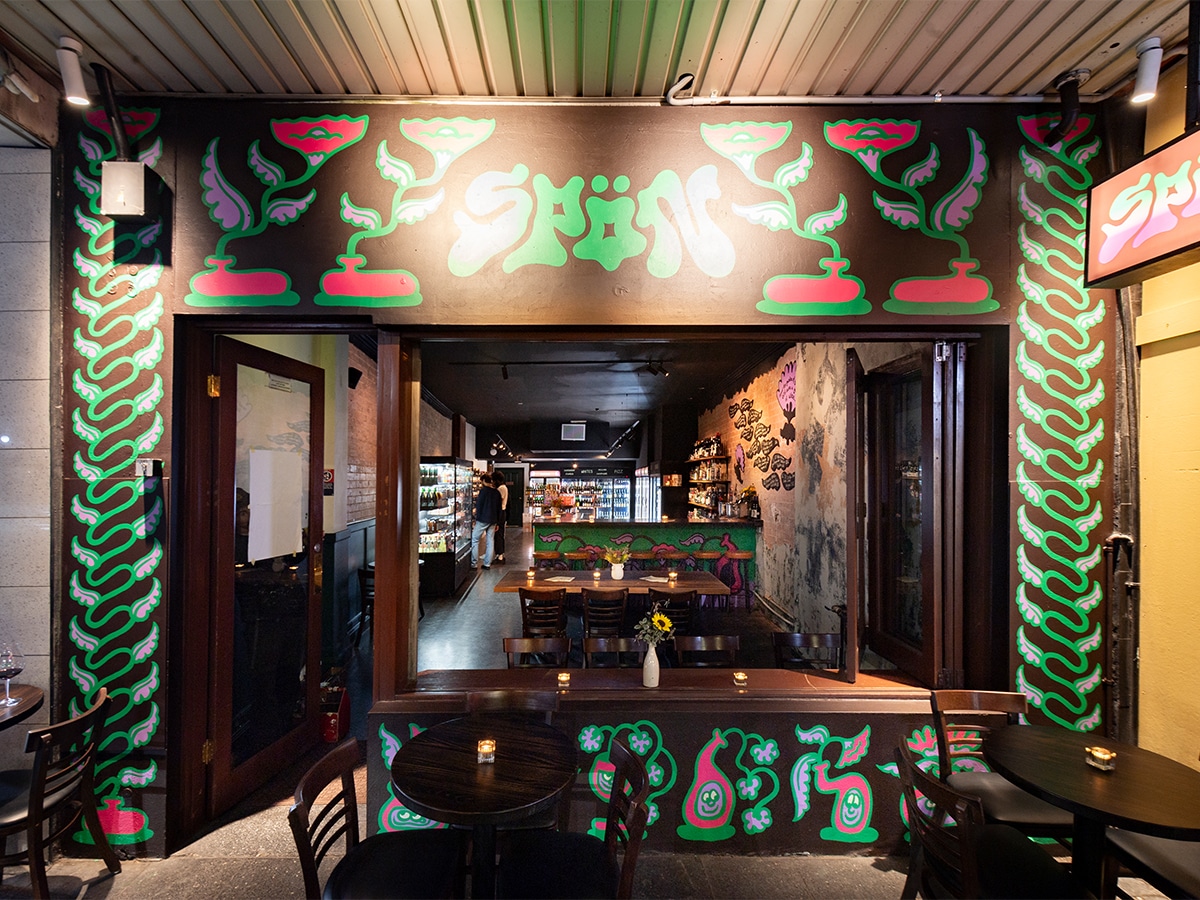 17. SPON Bottleshop & Bar
One of the most unique wine bars in Sydney, SPON is the latest venture from Odd Culture Group that lets you drink wine by the glass inside the in-venue bottleshop. The mission is simple here; deconstruct the frictional elements of discovering, tasting and enjoying the long list of new, rare, or hard-to-come-by wines. If you love your natural wines, pet nats, zero zeros, and similarly cloudy juice, this is the wine bar you'll want to visit in Sydney.
Our pro tip? Everything in the shop is available by the bottle (corkage will vary depending on variety and bottle size) so grab yourself a bottle at retail price, add a little corkage, and enjoy on a Friday night before heading down one of Sydney's best foodie streets for dinner.
Address: 256 King St, Newtown NSW 2042
Hours: Mon-Thu 12-10pm, Fri 12pm-12am, Sat 11am-12am, Sun 11am-10pm
Phone: (02) 8317 3057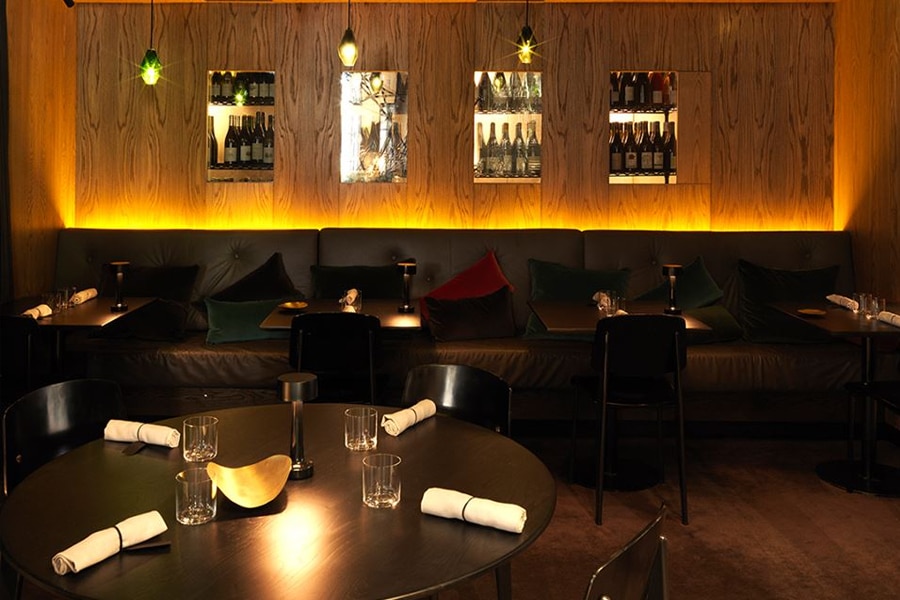 18. Bentley Restaurant + Bar
Have you ever yearned for an evening of a luscious glass of red by the fire, accompanied by a handpicked, gourmet selection of meats, cheeses and sides, your favourite company and tailored service? It was a trick question, of course, you have. Now imagine it with the very top products selected by Sydney's top chefs and sommeliers in an industrial-chic setting and you still probably won't have reached the decadence of Bentley Restaurant and Bar. Visit this wine restaurant in Sydney to bring your imagination (and more) to life.
Address: 27 O'Connell Street, Sydney NSW 2000
Hours: Wed-Thur & Sat 6pm-10pm, Fri 12-3 & 6-10pm
Phone: (02) 8214 0505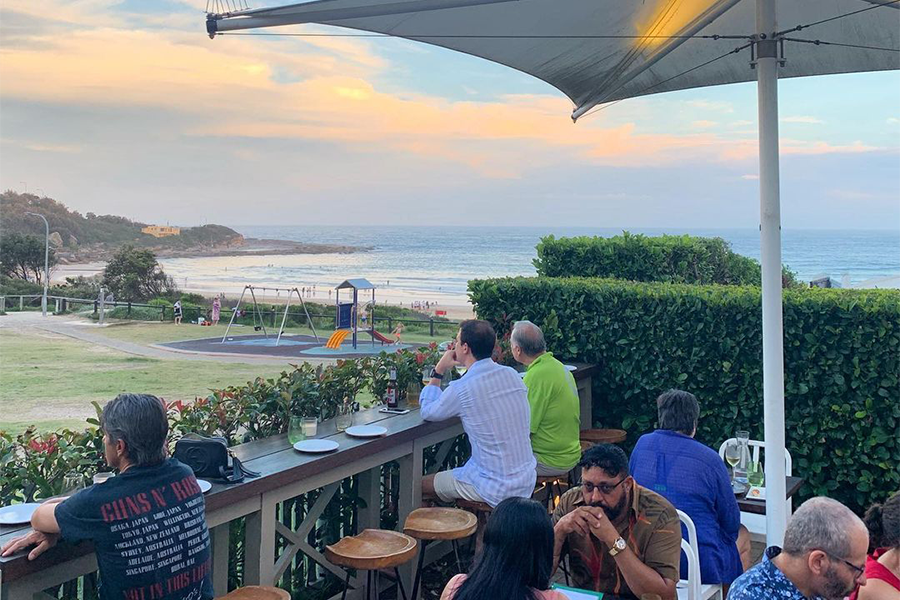 19. Pilu Baretto
Baretto means 'small bar' in Italian and this Sydney wine bar is true to its name. The venue is located on Sydney's Northern Beaches, right on the water at Freshwater Beach. The all-Italian wine list is beyond extensive and has a focus on the Sardinian region. If wine isn't your thing, the cocktail menu is extensive and there's a selection of Spritzes and both local and Sardinian beers.
Address: Moore Rd, Freshwater NSW 2096
Hours: Fri-Sun 5-9pm
Phone: (02) 9938 3331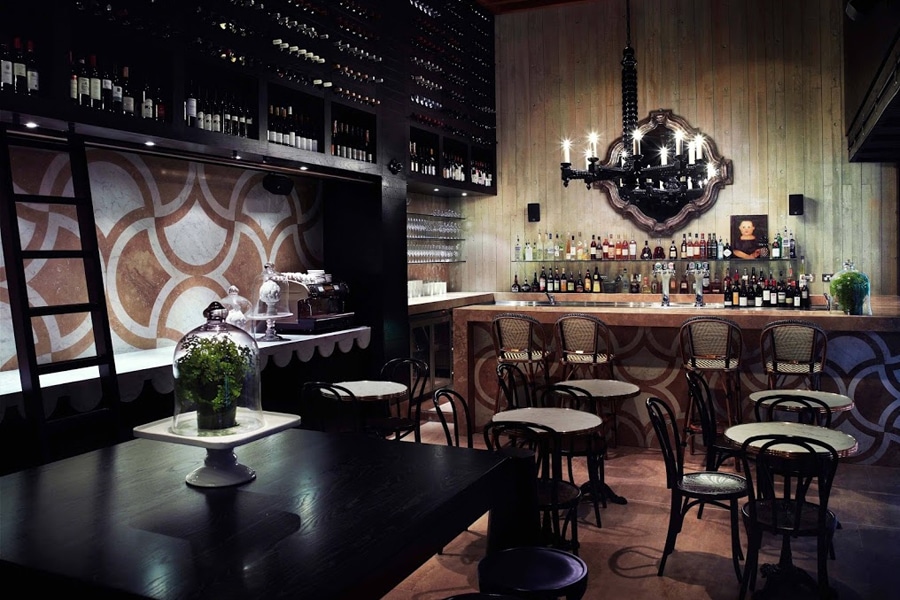 20. Ash St. Cellar
Combining the hospitality acumen of Merivale, European-inspired tapas and a masterfully curated wine list, Ash St. Cellar is easily one of the best wine bars in Sydney CBD. Merivale's award-winning sommelier, Franck Moreau, personally curated the wine menu, which features everything from Malagoussia from Greece to a Syrah from the Northern Rhone Valley in France. While most of the elements hail from Spain, Italy and France, a lot of Australian specialties also make the cut. The wine varies in price to make this the ideal spot for any budget or occasion.
Located in: Ivy Precinct
Address: 1 Ash Street, Sydney NSW 2000
Hours: Mon-Fri 7:30am-12am
Phone: (02) 9114 7302
General FAQ
Where is the best wine bar in Sydney CBD?
There are a number of good wine bars near Sydney CBD, Fix Wine Bar + Restaurant, Love, Tilly Devine, and Wyno Bar and Shop three great ones to try. For more refer to our list on the 18 Best Wine Bars in Sydney.
What is the best wine bar in Sydney for food?
10 William St in Paddington is a great wine bar in Sydney, it also happens to have been previously awarded the best restaurant in Australia by Delicious magazine. There are more great wine bars that serve food in Sydney, try Regazzi Pasta and Wine and Poly.
Where can I drink natural wine in Sydney?
Regazzi Pasta and Wine, Love, Tilly Devine, Poly, 10WilliamSt, and The Dolphin Wine Room are great wine bars in Sydney that serve natural wine.
You'll also like: