Sydney Whisky Week Returns in 2022 with 9 Epic Days of Free Whisky!
Calling all whisky lovers, from first-time sippers to whisky aficionados! This year, we've proudly partnered with The Whisky List to launch Sydney Whisky Week, a nine-day celebration of spirits that brings together the world's best whisky brands and bars for an immersive flavour-filled festival.
Launched in 2021, Sydney Whisky Week's vision was to create the ultimate playground for whisky lovers in the best city in the world. This year, the festival will run for nine days and nights, kicking off on Friday 13 May 2022 and running until Saturday 21 May 2022 with free whisky on offer to sample at participating venues, ticketed whisky dinners & tastings as well as 'meet the distiller' events.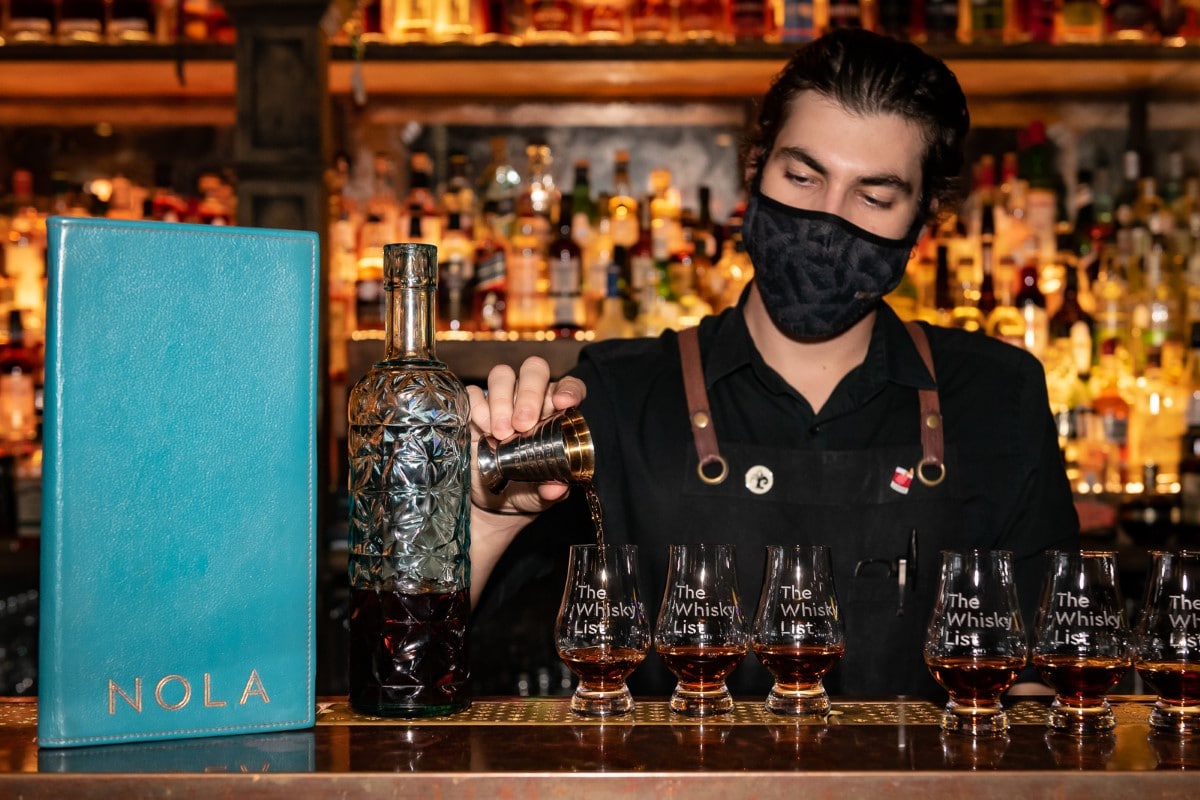 Six major sponsor brands are on board in 2022 including Bushmills, Hellyers Road, Ledaig, Manly Spirits, Shinobu and Westward Whiskey who will each be offering free pours of their whiskies at participating Sydney Whisky Week venues. Simply visit any of the bars and show your whisky passport in The Whisky List app to score yourself a free pour of whisky. Each of the sponsor brands will also be hosting separate special themed ticketed whisky tasting events or dinners with details below.
Co-founder of The Whisky List, Oliver Maruda said "We're thrilled to be partnering with Man of Many for the return of Sydney Whisky Week this year! A real celebration of whisky with Sydney's best whisky bars, whisky brands and The Whisky Show this year for a week of epic whisky tasting and events. Something for everyone to try, regardless of whether you're new to whisky or a seasoned whisky lover."
For us here are Man of Many, we're proud to encourage Sydneysiders to discover a new love of the dram. Sydney Whisky Week is a great opportunity for the community to come together and explore our city's world-class bar scene in a fresh new way. We have an incredible and eclectic line-up of venues participating in the event all offering something unique. It's a fantastic reason to support your local bars, and a great excuse to go out and drink whisky.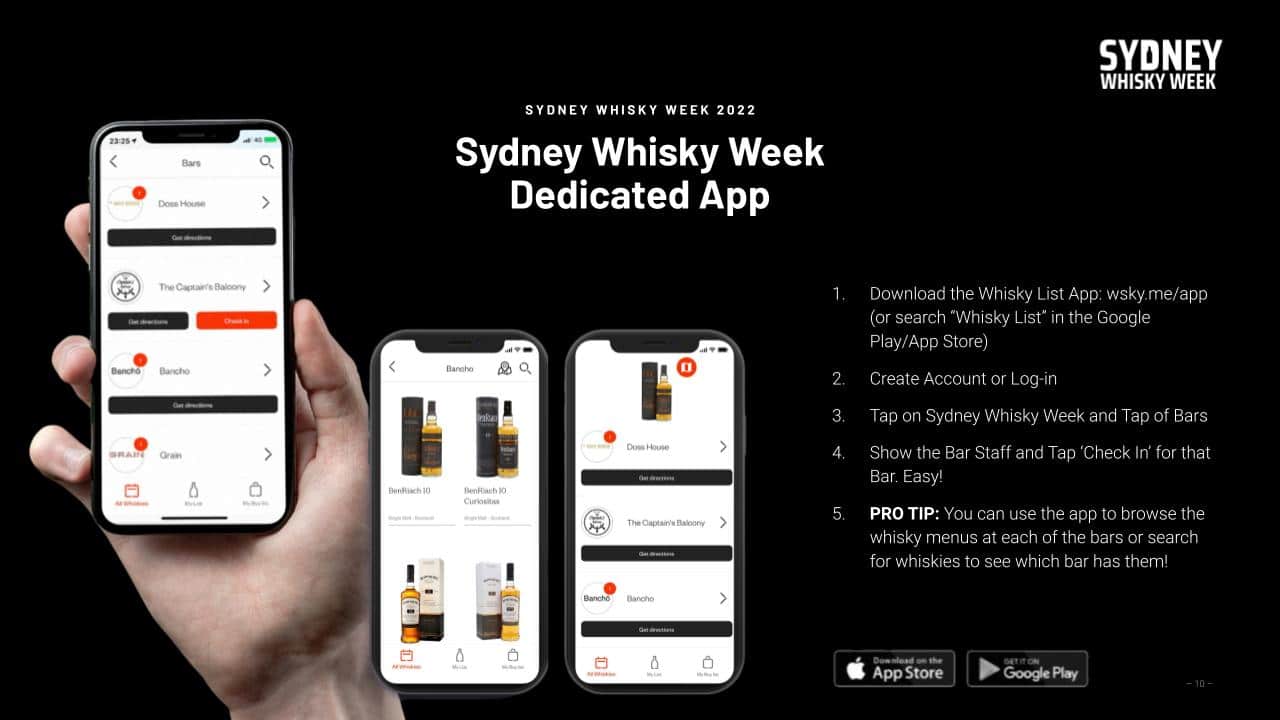 How to Download the Whisky Week App & Score Free Whisky
To get your free sample of whisky from participating Sydney Week Bars:
Download The Whisky List app by visiting wsky.me/app (or search "Whisky List" in Google Play/App Stores)
Tap Sydney Whisky Week and tap on Bars
Show the bar staff and 'check in' for that bar.
---
Featured Video from Man of Many
---
It's super easy, and by checking in multiple bars, you get to try all the whiskies kindly provided by each sponsoring whisky brand. A great way to discover Sydney's best whisky bars.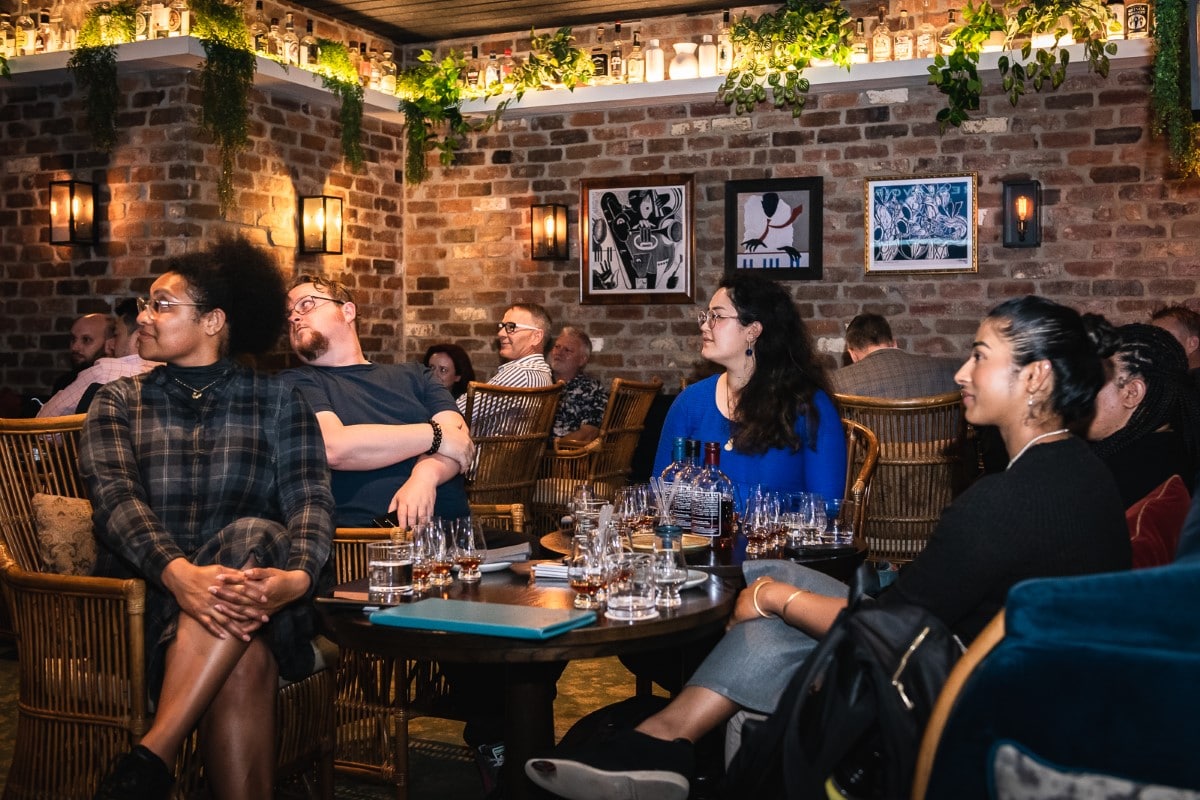 Participating Whisky Brands & Exclusive Events
In addition to offering free pours of select whiskies at participating venues. Each brand will be offering a bespoke dinner or tasting experience. Event details are listed below with tickets available at sydneywhiskyweek.com.au.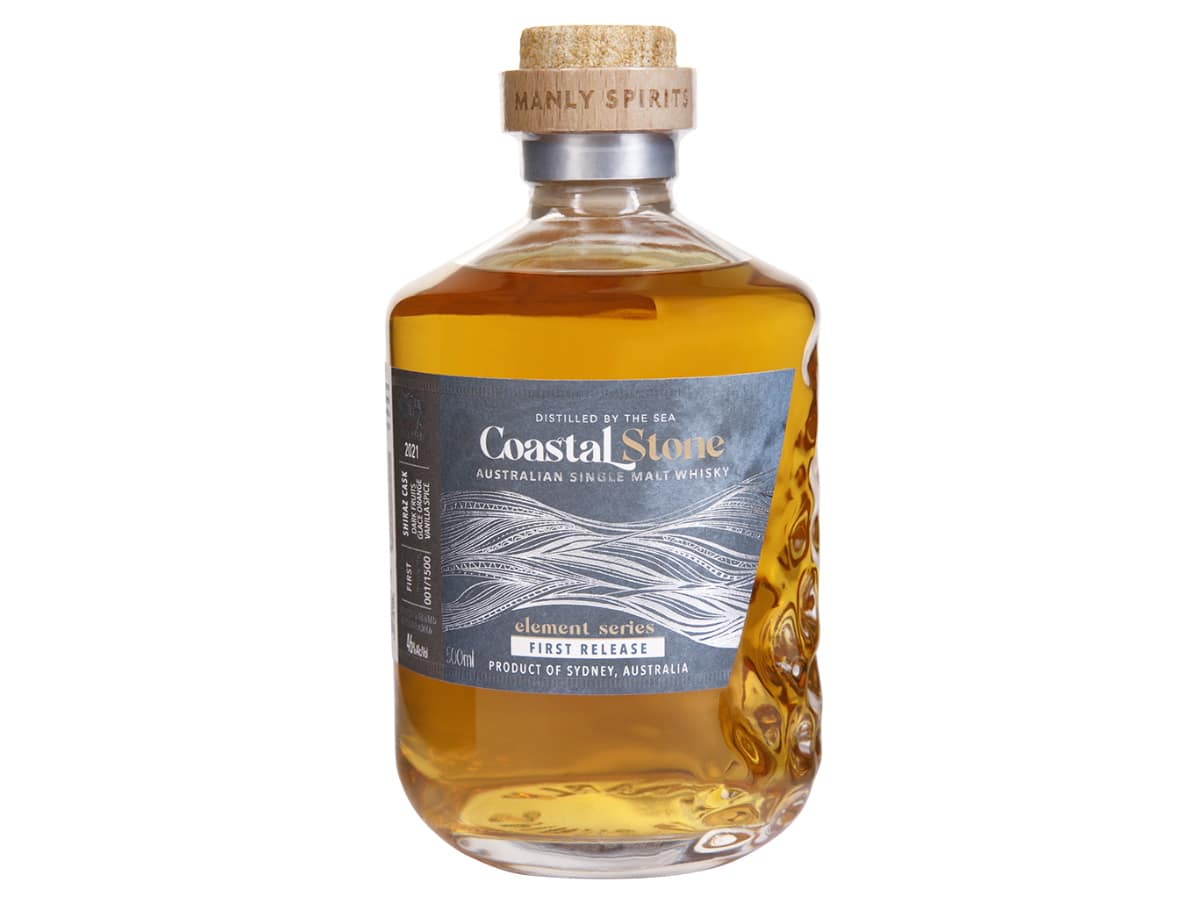 Manly Spirits
Manly Spirits will be serving up their Coastal Stone Shiraz Cask Australian Single Malt Whisky for free sampling at specialised Sydney Whisky Week venues. Only 750 have been bottled so this is definitely an exclusive release to try out. If you're not familiar, Coastal Stone Whisky is distilled and matured on Sydney's Northern Beaches which results in an expression of the maritime elements and raw nature of the Australian coast. Manly Spirits expertly craft with a balance of tradition and innovation as well as a desire to create a whisky that exceeds all expectations.
Whisky On Offer: Manly Spirits Coastal Stone Shiraz Cask Australian Single Malt Whisky 149
Exclusive Event: Manly Spirits "Coastal Stone" Elements Whisky Tasting
Venue: Grain Bar
Address: 199 George St, Sydney NSW 2000
Date: Tuesday 17th May
Start Time: 6pm
Price: $98
Buy Tickets: sydneywhiskyweek.com.au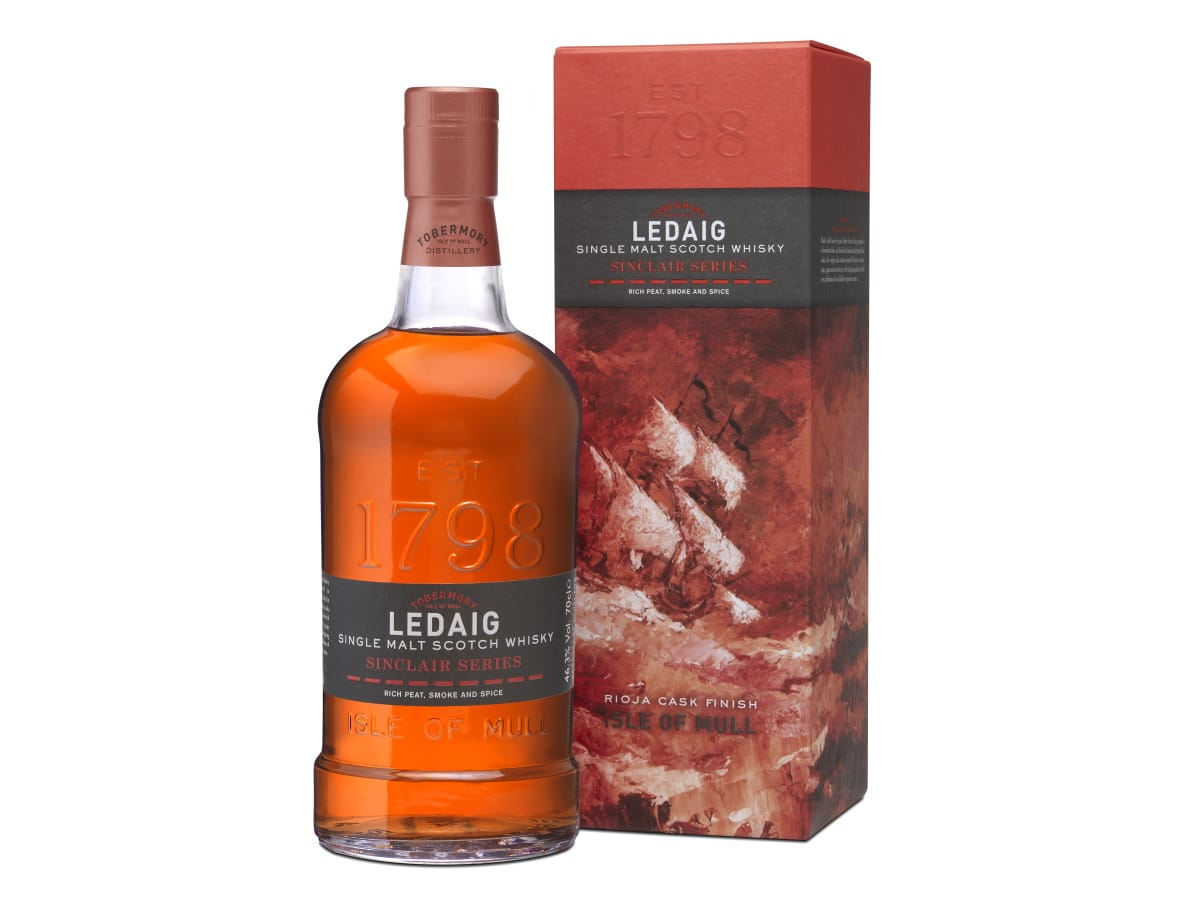 Ledaig
Ledaig Single Malt Scotch Whisky is produced at the Tobermory Distillery, the only distillery on the picturesque Hebridean Isle of Mull in Scotland. Its name comes from the original name for the area, Ledaig (Led-chig), from the Gaelic, meaning 'safe haven'. Ledaig, unlike Tobermory, is distilled from heavily peated malted barley. This eventually leads to a single malt with a highly distinctive peaty, smoky taste. During Sydney Whisky Week you'll find the Ledaig Sinclair Series Rioja Cask Finish on offer which is a new experience of flavour and colour,  particularly due to the delightful red glow imparted from the Rioja casks it's finished in. Marrying smoky Ledaig with sweet fruit, this ruby red whisky is perfect to sip on a chilly Sydney evening!
Whisky On Offer: Ledaig Sinclair Series Rioja Cask Finish Single Malt Scotch Whisky 99
Exclusive Event: The Roosevelt Steak Dinner & Ledaig Smoky Whisky Tasting
Venue: The Roosevelt
Address: Ground Floor/32 Orwell St, Potts Point NSW 2011
Date: Wednesday 18th May
Start Time: 6:30pm
Price: $99
Buy Tickets: sydneywhiskyweek.com.au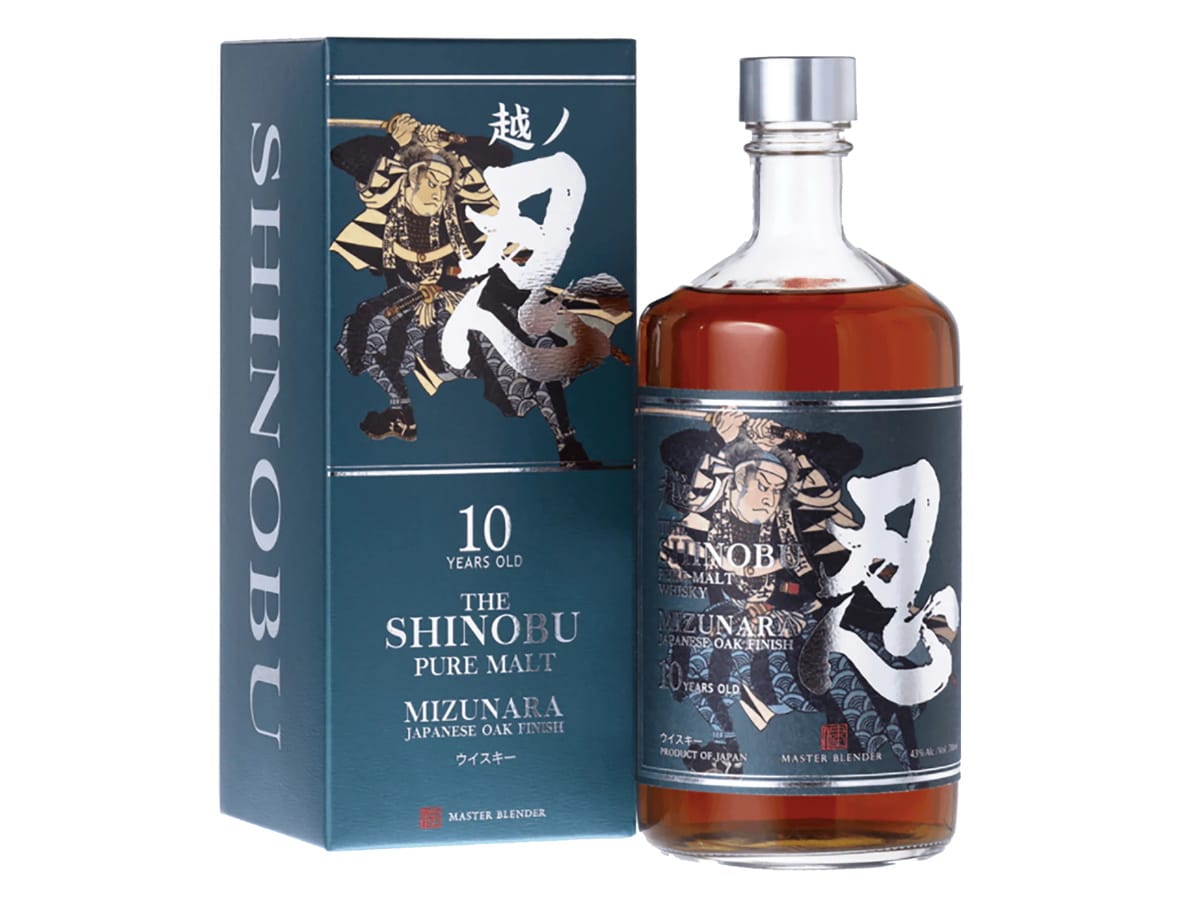 Shinobu
Shinobu Distillery is located in the beautiful Niigata prefecture of Japan, a place that is praised locally by its "three white treasures," namely SNOW, RICE AND SAKE. In the distillery lives a passionate whisky lover and an experienced brewer, Mr. Ken Usami, who also founded the craft beer brewery called Niigata Beer 20 years ago in the same town. Finally, in 2017, Mr. Usami obtained the first whisky license for Niigata and thus started his journey of becoming a distiller. While the distillery is still under construction, Mr. Usami wants to experiment with blending world whiskies to create the unique flavours of  Japan. Thus the first expressions of The Shinobu Mizunara Oak Blended Whisky are on offer for Sydney Whisky Week and one not to miss.
Whisky On Offer: Shinobu Koshi-No Blended Whisky 99
Exclusive Event: Shinobu Distillery Japanese Whisky Tasting
Venue: Bancho Bar, Haymarket
Address: 10 Thomas Ln, Haymarket NSW 2000
Date: Thursday 19th May
Start Time: 7pm
Price: $92
Buy Tickets: sydneywhiskyweek.com.au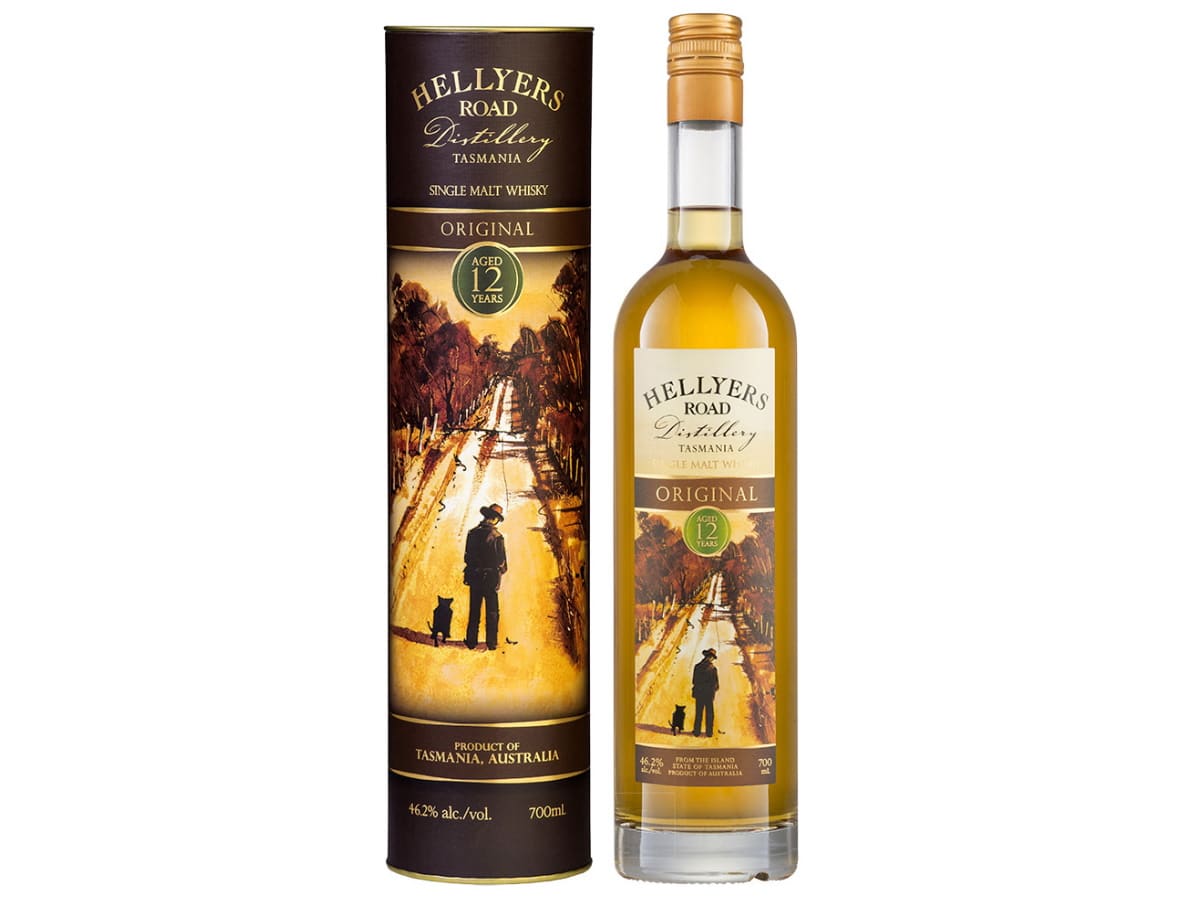 Hellyers Road
Hellyers Road Distillery is known for producing some of Australia's best single malt and peated whisky expressions. Revered around the world, but always remaining true to our sense of place. It is Tasmania's oldest single site producing distillery. Their whisky expressions range from rich and decadent to lighter-bodied and aromatic styles with Hellyers Road being awarded Australia's Best Single Malt producer three times in the last five years. They will have their Hellyers Road 12YO Original American Oak on offer for Sydney Whisky Week which captures the very essence of endeavour, their unique Tasmanian landscape and local character to produce a signature world-class whisky expression.
Whisky On Offer: Hellyers Road 12 Year Old Australian Single Malt Whisky 129
Exclusive Event: Hellyers Road Tasmanian Single Malt Whisky Tasting
Venue: Kittyhawk
Address: 16 Phillip Ln, Sydney NSW 2000
Date: Thursday 19th May
Start Time: 6pm
Price: $98
Buy Tickets: sydneywhiskyweek.com.au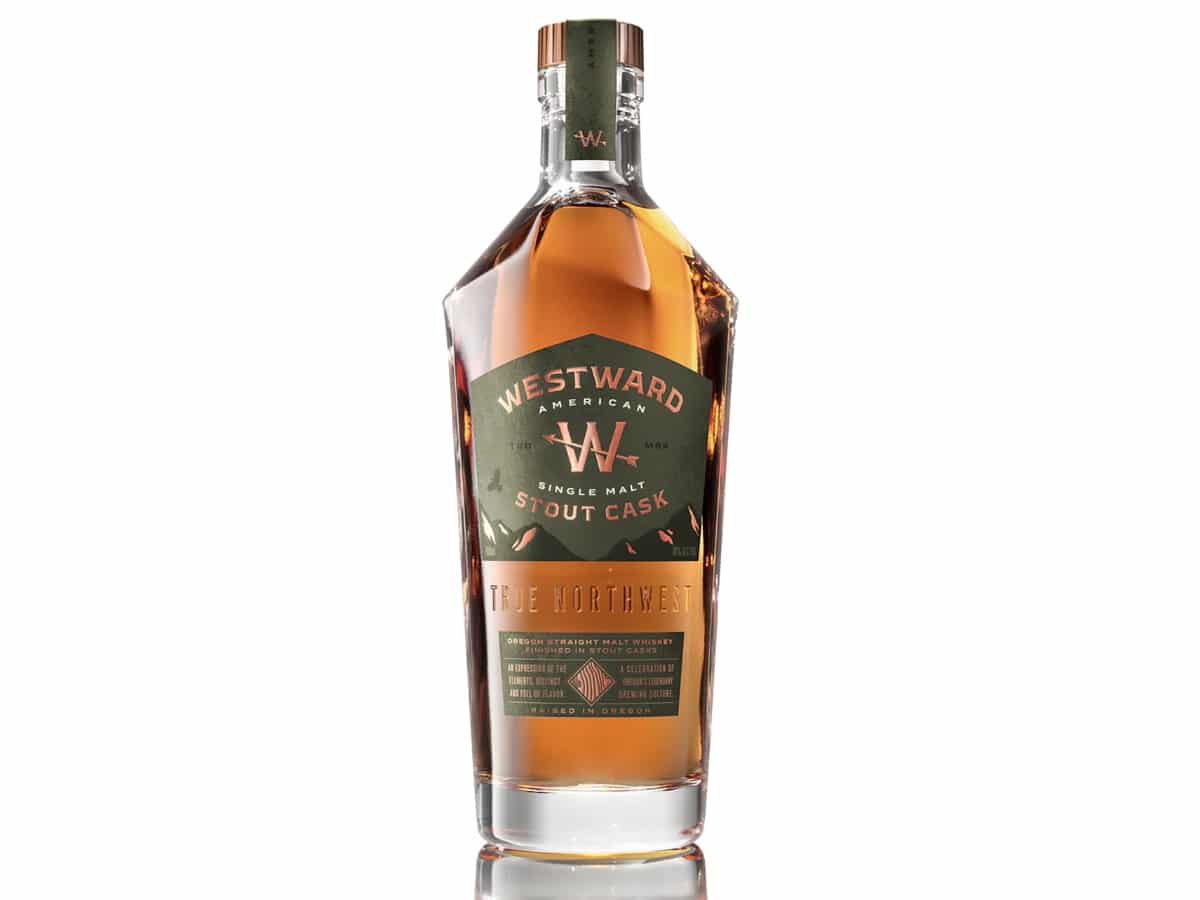 Westward Whiskey
Westward Whiskey is made in Oregon, USA and inspired by the regions leading brewing culture. Their Stout cask whiskey grew out of a cask-trading tradition among a select group of beer producers. For as long as Westward has been making whiskey, they've traded freshly-emptied barrels with brewing friends in and around the Northwest, who have in turn "seasoned" them with Stout before returning them again. The Stout Cask Finish begins with Westward American Single Malt and is then aged for one year in Stout casks. Pioneering what defines an American Single Malt by aging in virgin casks (similar to a bourbon), Westward has reimagined what Single Malt can be.
Whisky On Offer: Westward Oregon Stout Cask American Single Malt Whiskey 139
Exclusive Event: Westward American Single Malt Feature at NOLA Smokehouse & Bar
Venue: NOLA Smokehouse & Bar
Address: Level 1, One International Towers Sydney 100 Barangaroo Ave Cnr Barangaroo Ave &, Shipwright Walk, Barangaroo NSW 2000, Australia
Date: 13 May, 6:00 pm – 21 May, 9:00 pm
Start Time: 6pm-9pm
Buy Tickets: sydneywhiskyweek.com.au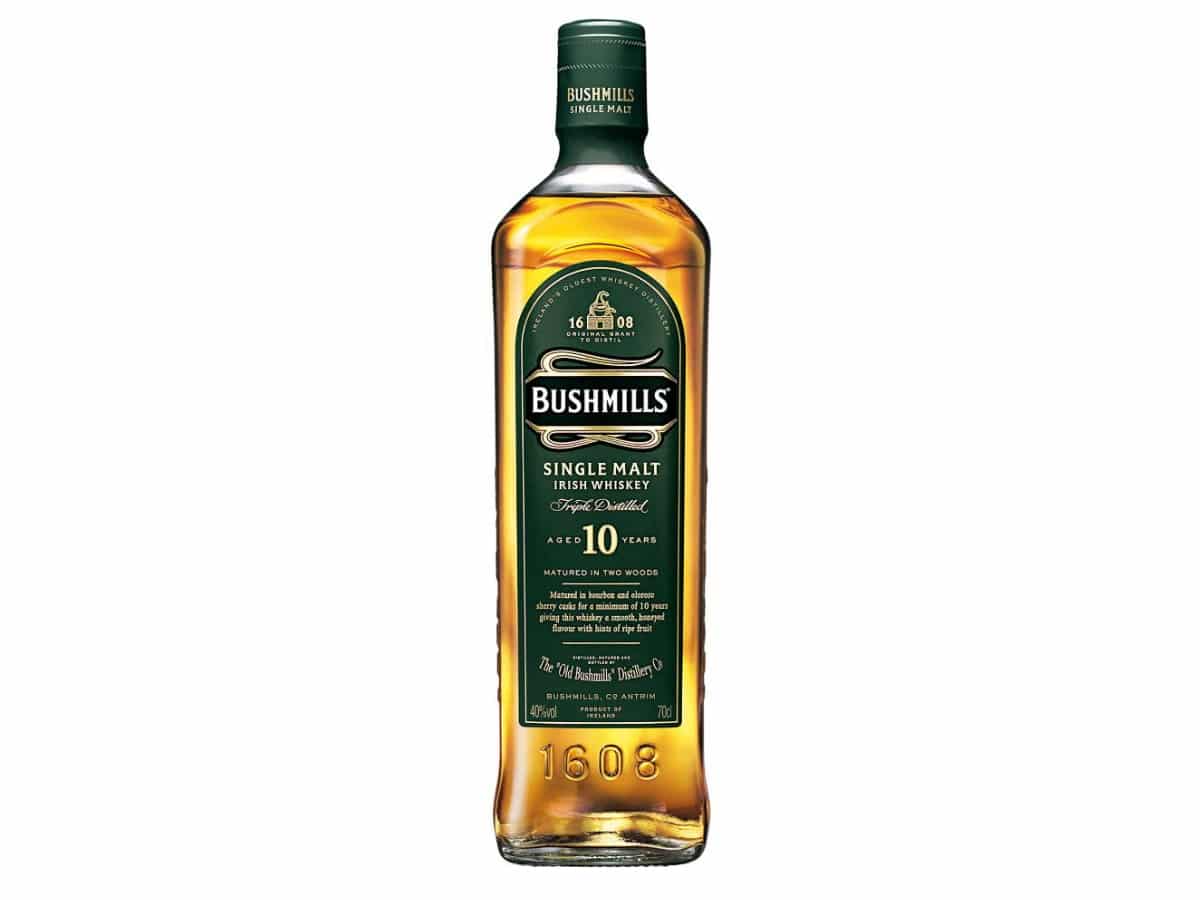 Bushmills
Bushmills is the world's oldest licenced whiskey distillery, perfecting its craft for over 400 years since 1608. The distillery is located on County Antrim's rugged coastline – just near the Giants Causeway – in the village of Bushmills. As a perfect introduction to the world of single malts, Bushmills is offering a free pour of the Bushmills 10-year-old single malt whiskey. It is triple distilled from 100% malted barley and matured for at least 10 years in mostly bourbon seasoned barrels, which give it approachable and elegant honey, vanilla and milk chocolate flavours.
Whisky On Offer: Bushmills 10 Year Old Irish Single Malt Whiskey 69
Event Details: TBC
Buy Tickets: sydneywhiskyweek.com.au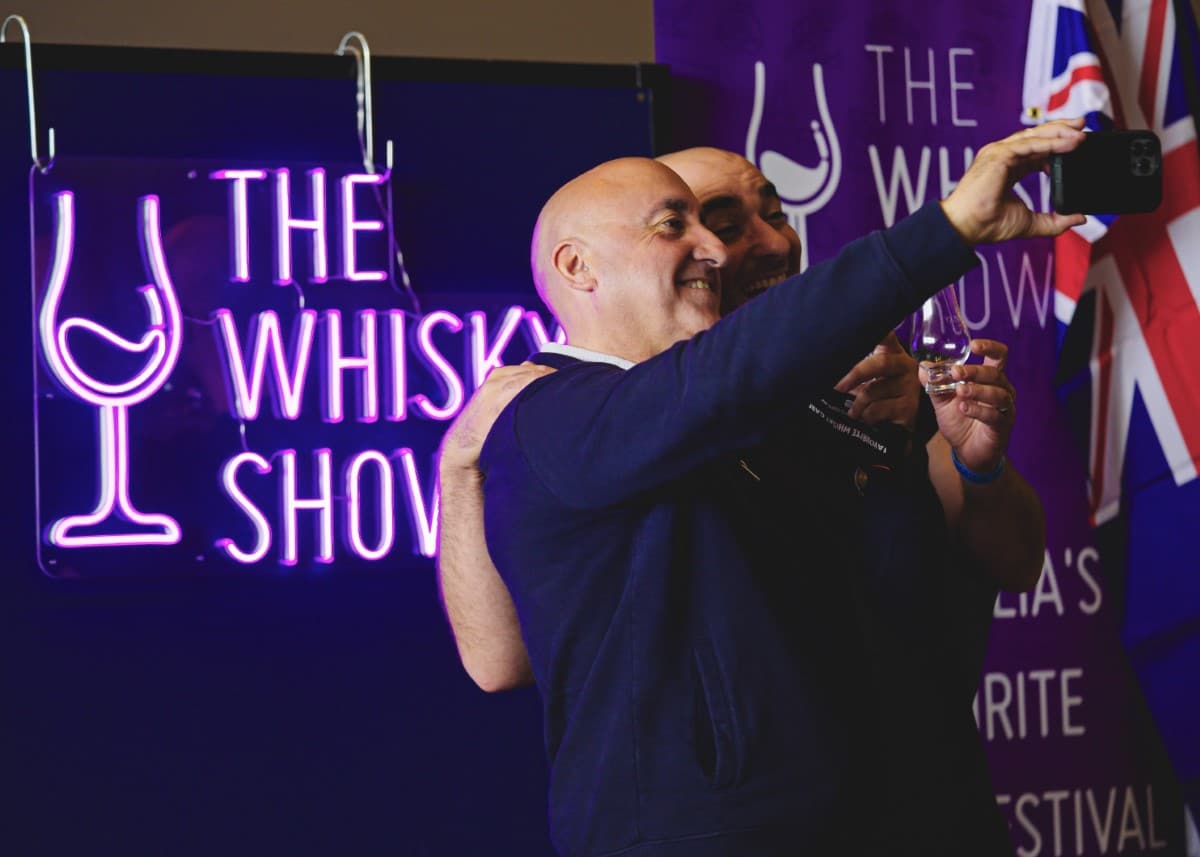 The Whisky Show
The Sydney Whisky Week festival concludes with Australia's premium whisky tasting event, The Whisky Show on the 20-21 of May 2022 with over 40 whisky brands and 100 different whiskies to sample from Australia, Scotland, Ireland, Israel, New Zealand, Japan and USA. Celebrating its 11th year, The Whisky Show was founded on a simple idea to share with people new, boutique and exceptional whiskies and is one you do not want to miss on the Australian whisky calendar.
Tickets for all these events are available at sydneywhiskyweek.com.au. Be fast, with limited spots available, these tastings are known to sell out.
Sydney Whisky Week Event Details
Event: Sydney Whisky Week
Website & Tickets: https://sydneywhiskyweek.com.au/
Dates: Fri, 13 May 2022 – Sat, 21 May 2022
Participating Venues:
Archie Rose
Banchō
Highlander Bar
Jolene's Sydney
Kittyhawk
NOLA
The Doss House
The Roosevelt
Webster's Bar
More bars are expected to be announced soon.
Brand Sponsors:
Bushmills
Hellyers Road
Ledaig
Manly Spirits
Shinobu
Westward Whiskey
Sydney Whisky Week is proudly presented by Man Of Many and The Whisky List. 
You May Also Like:
17 Best Australian Whiskey Brands to Drink Right Now
11 Best Whisky Clubs in Australia
23 Best Tasmanian Whisky Distilleries
---
Featured Video from Man of Many