Feel-Good Friday – November 20: The Long Run Home
Can you believe we're only one month away from Christmas? Even better, we're only five weeks away from kissing goodbye to the sh*tstorm that has been 2020. Let that wash over you. With reports that a COVID vaccine may be advancing quickly, thanks to our lord and saviour Dolly Parton, we're starting to get the sense that good news is on the horizon. With that in mind, we're celebrating the little victories keeping us going this week. Here is Feel-Good Friday, a brief round-up designed to bring you a sense of calm before the weekend shopping storm.
You'll also like:
Feel-Good Friday: November 13 – Vibe Check
Feel-Good Friday: November 6: Get This Bread
Feel-Good Friday: October 30 – Red, Dead and Fairy Bread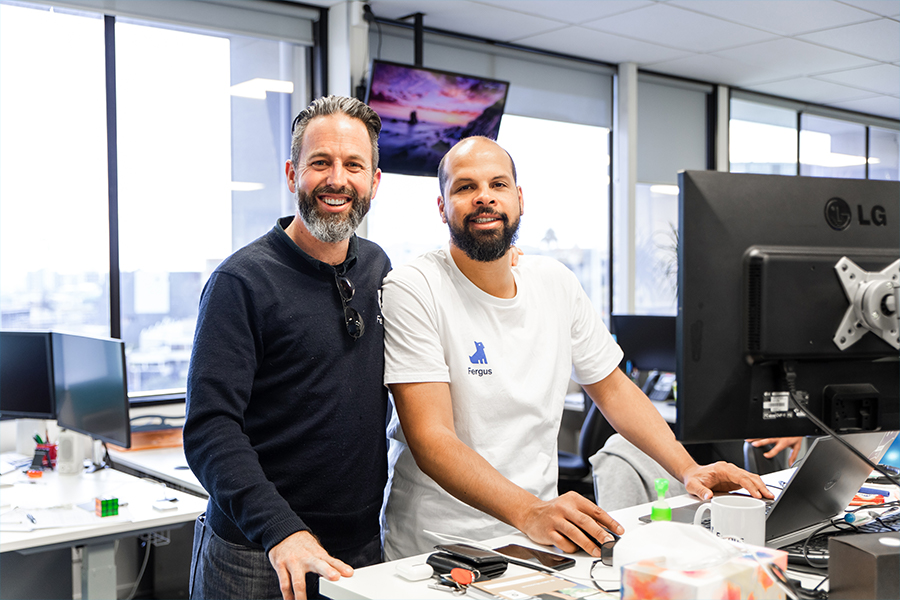 Helping Tradies Break the Stigma of Mental Health
We all know how challenging it can be to speak up about mental health, but it's particularly difficult for our nation's tradies. This year, Fergus job management software is encouraging tradies to break the silence on tradie mental health. In addition to competing in Movember activities, Fergus' New Zealand & Australian teams will be hosting an online webinar, entitled Breaking the Silence on Tradie Mental Health. Focusing on practical things you can do in business to lighten the mental load and how to start meaningful conversations in the workplace, the webinar will kick off on Wednesday 25 November at 3pm AEST.
"Tradies have a tough time both physically and mentally and are often closed when it comes to having conversations about mental health," Fergus founder Dan Pollard said. "From my own experiences, I know the difficult struggle of running a trades business. This is what has spurred me on to make tradies' lives easier and encourage mental health conversations." You can check out the webinar via the link below.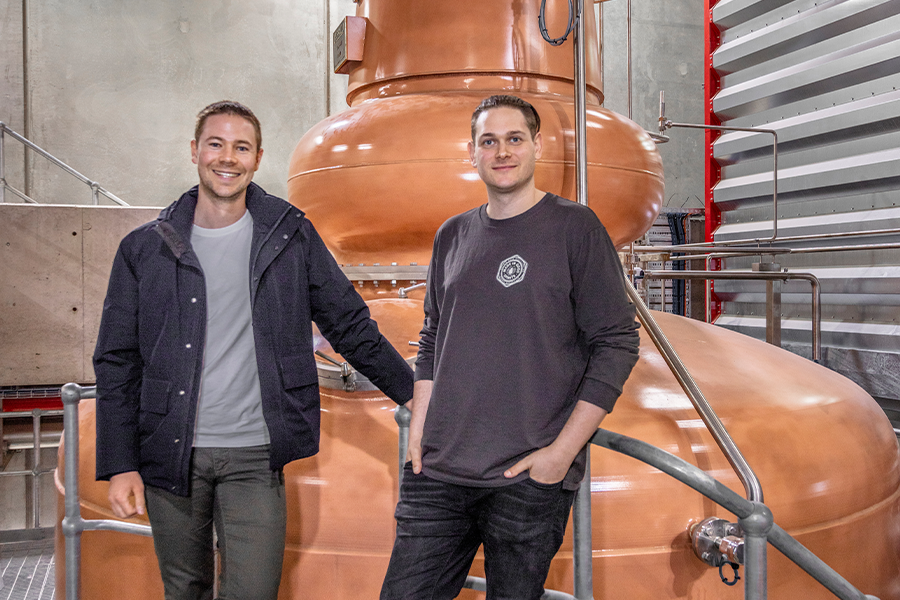 Archie Rose Launches World's Most Innovative Whisky & Gin Distillery
Archie Rose Distilling Co. announced the commencement of production at their new distillery in Banksmeadow. The new facility introduces new distilling innovations and processes that will transition Archie Rose into 'cold distilling' botanicals for their gin & vodka range. This expansion is a significant move in the production of their award-winning whiskies, gins, vodkas, rums and other spirits.
Finally, and most significantly Archie Rose has begun a patented "individual malt" process for producing whisky. In this process, each malt in the six-malt mash bill is milled, mashed, fermented, distilled and matured separately. The result? Archie Rose can tailor every step of the production process to each specific malt rather than having to settle for 'average' conditions that suit the whole mash bill.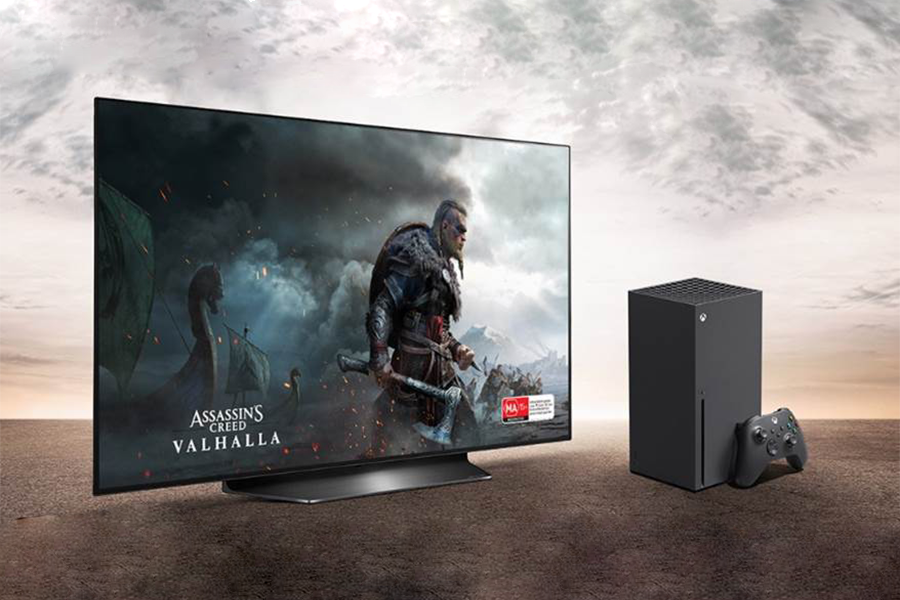 LG OLED TV and Xbox Series X Unleash Next-Gen Console Gaming Power
If you've been lucky enough to secure a next-gen console, chances are you're in the market for a new TV to match the performance of your new gaming machine. LG and Microsoft have entered a partnership to highlight the premium gaming experience of the Xbox Series X console and LG OLED TV range.
To celebrate the partnership in Australia, LG Electronics Australia will be running a local competition to reward gamers with the next-generation gaming set up. The setup is comprised of an LG 48-inch CX OLED TV and an Xbox Series X console. The competition will run from 9 November 2020 – 30 November 2020, 1 December 2020 – 14 December 2020, and 15 December 2020 – 28 December 2020. Follow the link below for more information.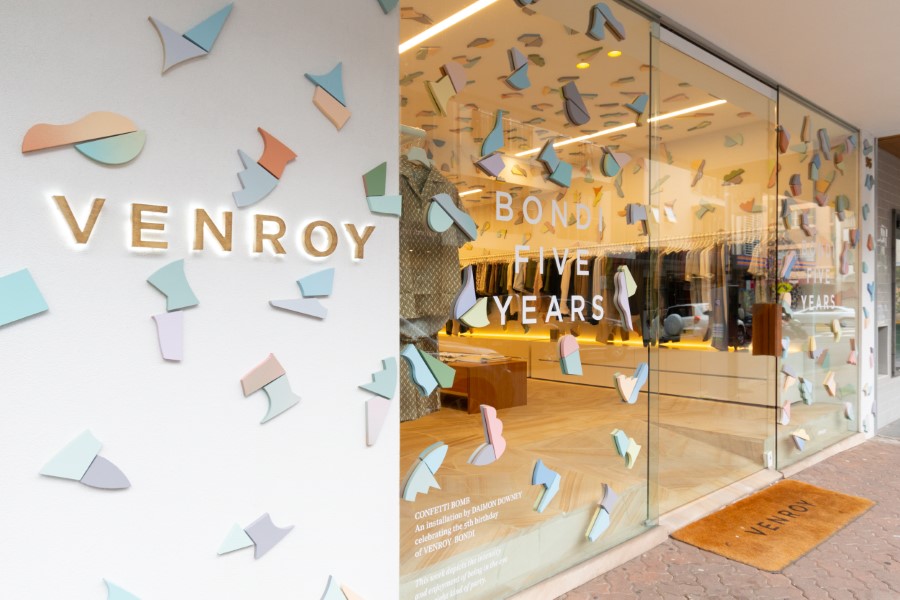 VENROY Creates a Confetti Bomb Installation Inside its Store
To celebrate the 5th Anniversary of VENROY in Bondi Beach, the team collaborated with local artist Daimon Downey to create 'CONFETTI BOMB.' The installation is an explosion of colour, energy and life with 1600 pieces of coloured, pastel woods in unique cut outs.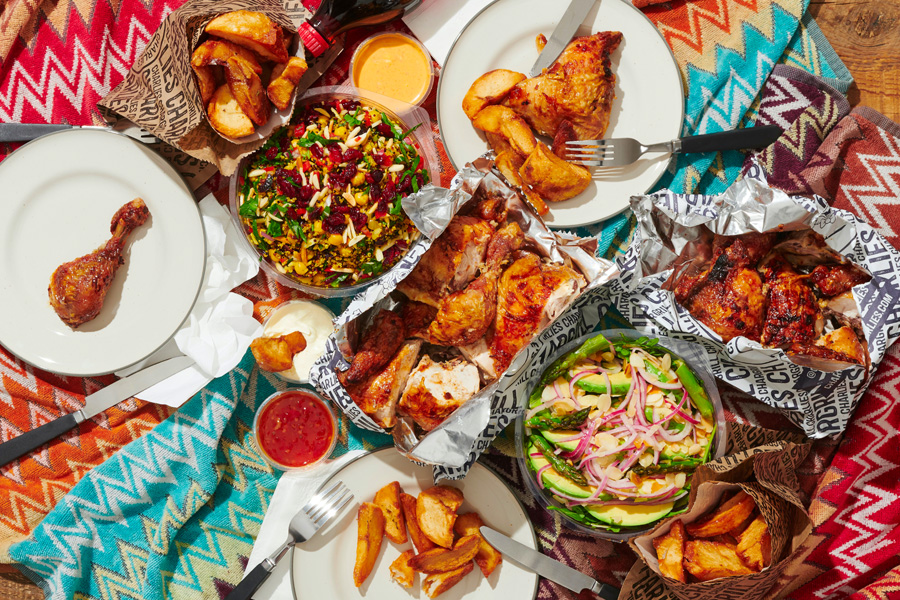 Chookas Takes Coogee: Chargrill Charlie's Returns Home
Saturday the 28th of November. Mark it in your calendar. Because that's the day that Chargrill Charlie's finally returns home. Like a prodigal son returning after conquering all other Sydney chicken shops, Chookas are opening the doors to their new flagship store right on the shores of Coogee Beach.
It all began 31 years ago in 1989 when the first Chargrill Charlie's arrived in Sydney. It's only fitting that to celebrate their homecoming the unofficial kings of chicken go back in time with 1989 prices, 80s merch and a DJ setting the tone. Over Saturday and Sunday, customers won't have to spend big to get their chicken fix in Coogee. Matching their prices from three decades earlier, the throwback menu will include Chargrill Charlie's Famous Extra Large Seasoned Chicken ($10.90), Half Seasoned Chicken ($5.90), Quarter Season Chicken ($3.90) and delicious packs including a Half Chicken and Chips ($9.90) a Quarter Chicken and Chips ($5.90).
On top of that, for the first two days the store will have its own DJ, mixing the best classic tunes from the 80s while the rest of the staff will be giving away a host of 80s-inspired merch, including fluro-printed tees, water bottles and signature Charlie's caps. Make sure you head down. You won't want to miss this.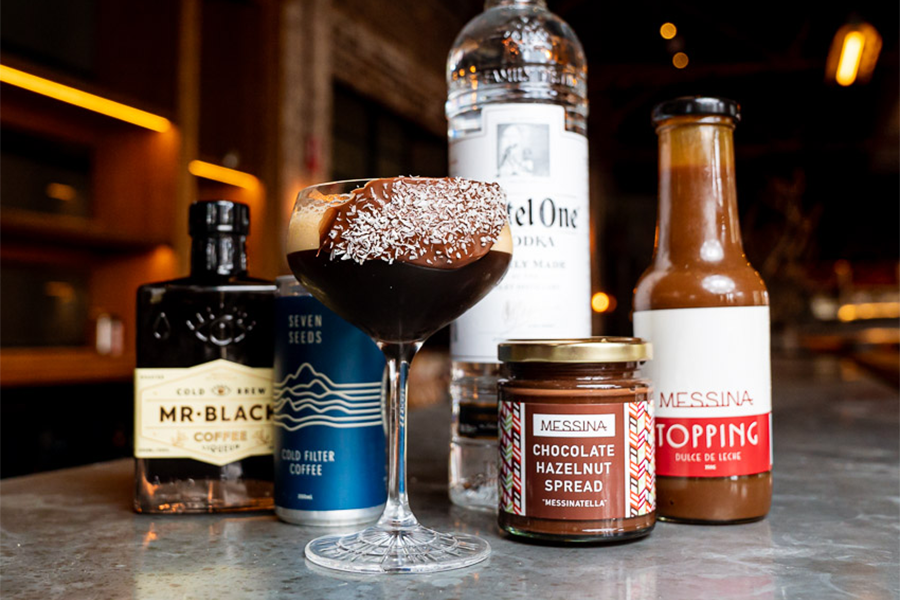 Messina x Cocktail Porter Brings Espresso Martinis
Cocktails for dessert anyone? Cocktail Porter has launched not one but TWO Messina cocktail kits, taking dessert to the next level. The collaboration means you can whip up bar-style concoctions from the comfort of your home. This is all made easy thanks to the Cocktail Porter kits.
The DIY cocktail kits come in two sizes, a mini kit which creates six drinks, and a large kit which makes 18. Included are all the ingredients you need to add that signature Messina flavour to your cocktail classics. The mouth-watering flavours include Dulce De Leche Espresso Martini with Messina chocolate hazelnut spread and Coconut & Lychee Giña Colada with gin for an extra fruity flavour.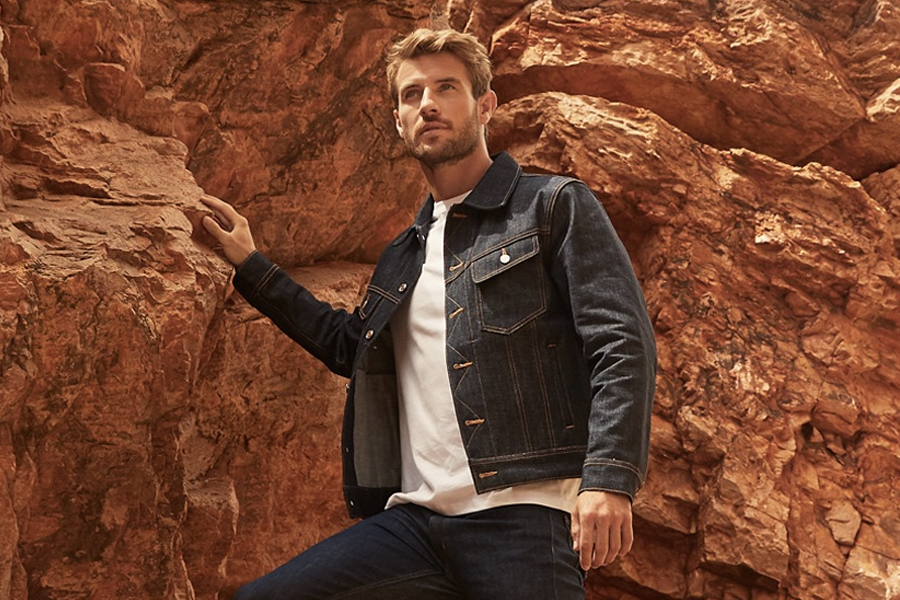 R.M. Williams Drops a New Summer Collection
What could be better than decking yourself out in an all-new collection of R.M. Williams goodies? The Aussie icon has just unveiled a new lineup of rugged and elegant pieces, for both men and women. The new men's collection features durable and comfortable pieces, designed to address the needs posed by all types of moments on the journey. Our top picks are the RMW Script jumper and the new Rugby shorts. Get into it.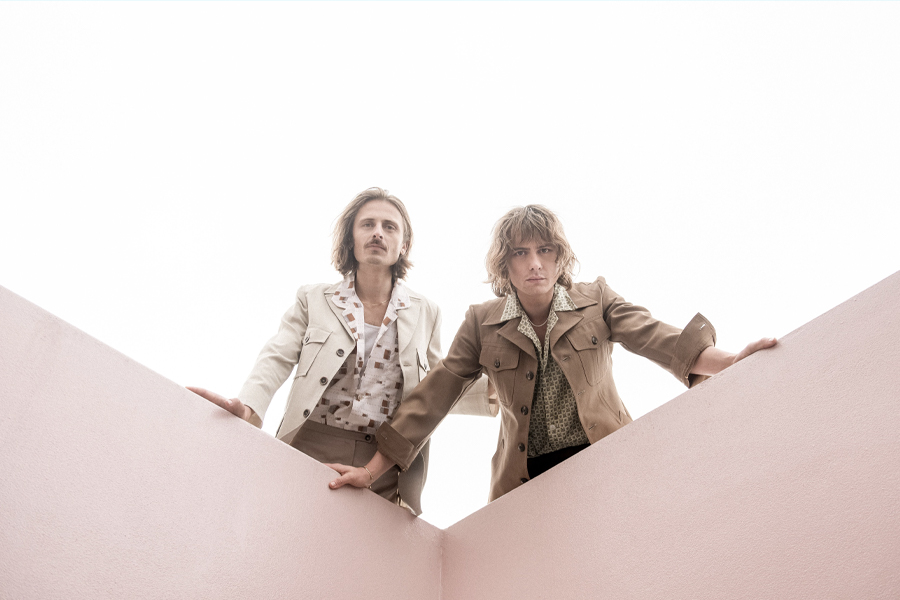 Smirnoff Seltzer and Lime Cordiale's Seltzer Party Yard
Crack out the cold ones, Man of Many favourites Lime Cordiale have partnered with Smirnoff to kick-start your summer party. The new Smirnoff Seltzer Party Yard is launching in backyards around the country on Saturday 19 December. Hosted by Aussie DJ Anna Lunoe, Lime Cordiale will live-stream a house party that features pals Touch Sensitive, Jaguar Jonze and ILUKA for an arvo of home-grown music. Smirnoff is getting in on the act, encouraging Aussies to join the Party Yard challenge by transforming their backyard, bedroom, garage or sofa fort into their own version of the iconic Smirnoff festival tent.
Smirnoff Seltzer Party Yard goes live 4pm, Saturday 19 December, streamed from Smirnoff Australia Facebook Channel and you can also catch it on Lime Cordiale, Touch Sensitive.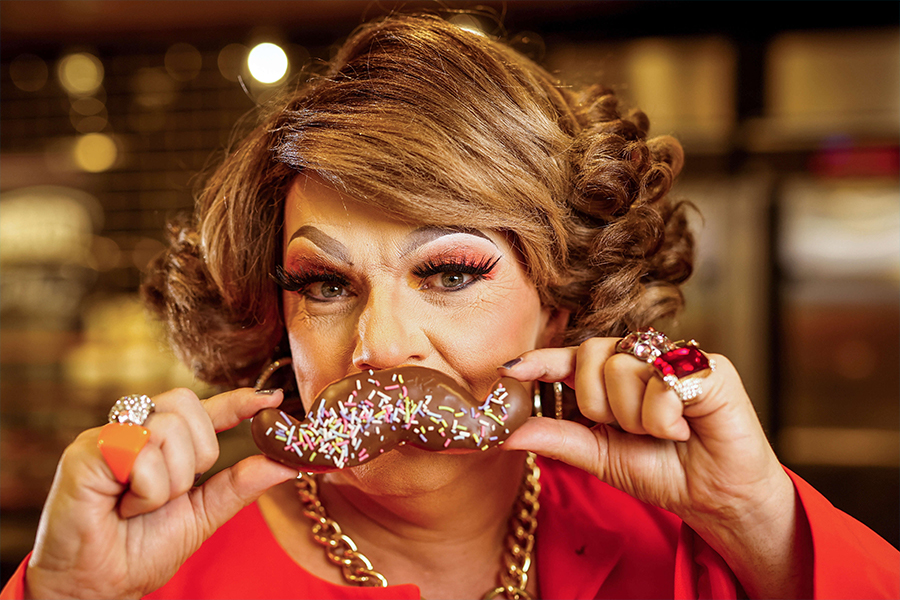 Coles Launches Face Mask to Support Movember
Supermarket giant Coles has unveiled a new limited-edition face mask and other go-to mo products to support charity initiative Movember. In addition to the new releases, Coles is also matching dollar for dollar all funds raised for Movember at supermarkets, Coles Express and Coles Liquor stores nationally, up to the value of $1 million this month. During November, Coles customers can purchase Movember-branded face masks*, with a $3 donation from the sale of each mask going directly to the Movember Foundation to raise awareness of men's health issues such as prostate cancer, testicular cancer, and men's suicide.  
"Mental health, as well as general health, has been a big issue for all of us this year, including Australian men and boys," Coles chief operating officer Matt Swindells said. "For 17 years, Movember has done an amazing job to raise awareness and funding for programs that help save lives, and we want to help them make Movember 2020 the best yet."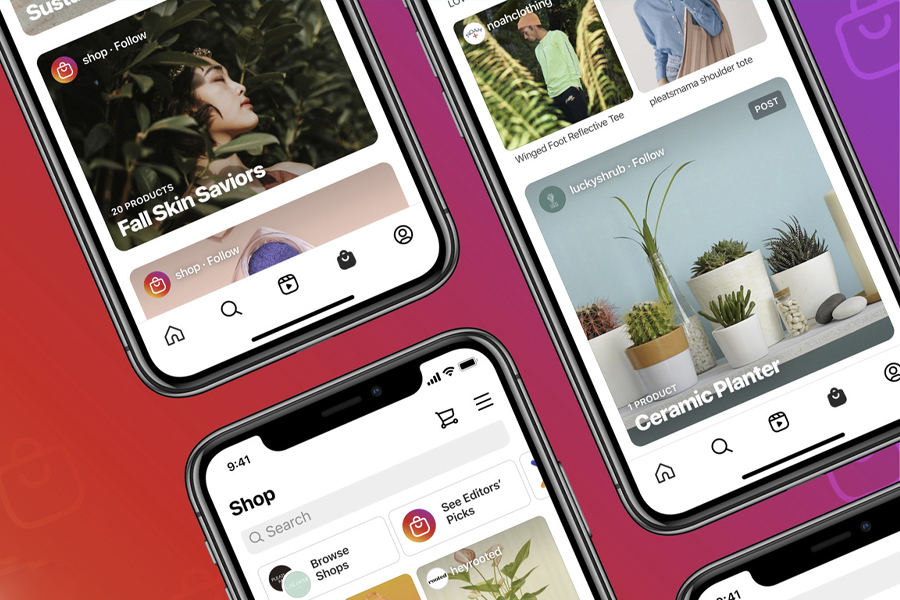 Instagram Launches New Shop Tab with In-App Event
Instagram has introduced a variety of new features to its platform, including the new Shop tab. The dedicated in-app space connects you with your favourite brands more seamlessly than ever. Better yet, the feature is kicking off with a world-first, in-app shopping event; InstaNight. From 6pm on Thursday 3 December, Australians will be given access to unique products and sales exclusively within the Instagram app. You'll be able to score deals from major retailers like David Jones and Adore BEauty, along with some small businesses as well.
You'll also like:
Feel-Good Friday: November 13 – Vibe Check
Feel-Good Friday: November 6: Get This Bread
Feel-Good Friday: October 30 – Red, Dead and Fairy Bread