21 Best Burger Shops in Sydney
As a world city, Sydney is known for having excellent representations of just about every type of international food. This goes for both the exotic and gourmet establishments—as well as those that make something as simple as a top-notch burger their signature dish. So for all the carnivores out there who jones a fine patty every once in a while, or even on a regular basis, knowing the best burger shops in the continent's capitol is critical to keeping yourself satiated. Below is a list of the 20 best burger shops in Sydney so no matter what part of the city you find yourself in, you can get your burger on.
---
You may also like:
20 Best Tailors and Bespoke Suit Shops in Sydney
20 Best Barber Shops in Sydney
Best Rooftop Bars in Sydney
---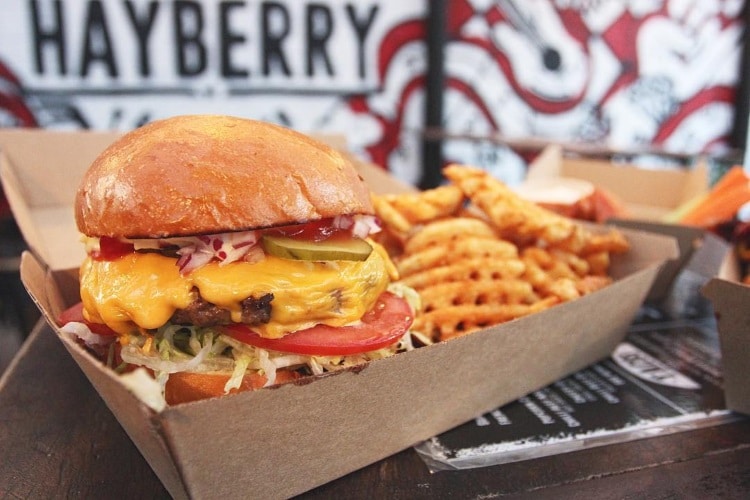 The Hayberry
Nestled in a small bar with low light, loud music and boozy cocktails, The Hayberry is a perfect candidate for one of the best burger shops in Sydney at first glance. Once you actually have the cheesy bacon burger, which is as simple and delicious as it sounds, you'll understand why it is and why it will always be on this illustrious list.
97 Willoughby Rd, Crows Nest 2065
Down N' Out
As the name not-so-subtly suggests, Down n' Out is the Aussie version of the famed In 'N Out Burger that started in California and is regarded by many burger aficionados as one of the finest fast food burgers the world over. So does this take translate in the land down under? Almost identically making it one of the best burger shops in all of Sydney and maybe Australia in general—though there are more options than the American burger it homages, like bacon and a vegetarian patty option.
557 George St, Sydney NSW 2000, Australia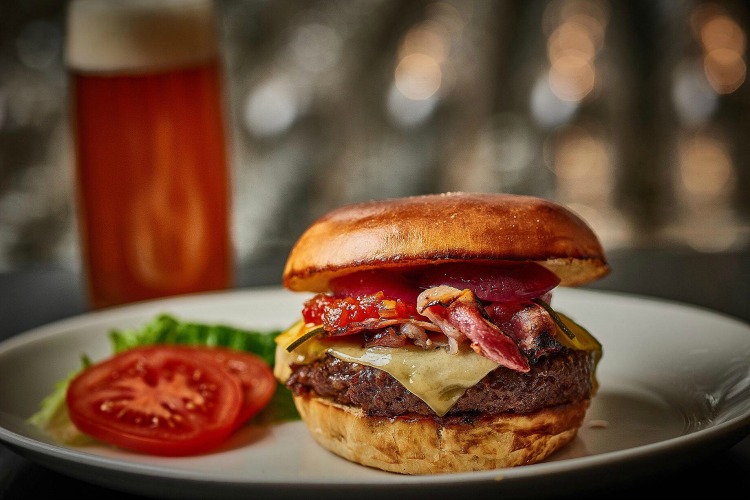 Rockpool Bar & Grill
One of those finer restaurants that is actually a big city Australian chain, Rockpool Bar & Grill isn't a place you might imagine making the cut on the best burger shops in Sydney list. But their Wagyu Burger is so delectable it would be a travesty to leave them off.
66 Hunter St, Sydney New South Wales 2000
Mary's Newtown
As arguably one of the coolest burger shops in all of Sydney with strong drinks, low light, great music, décor and local flavor, it is also one of the best. The Mary's burgers have just the right amount of thickness and grease and… something else, making it one burger many consider the best in Sydney.
6 Mary St, Newtown New South Wales 2042
Jack's Newtown
A humble protege to the aforementioned Mary's Newtown with more of an American Shake Shack vibe, Jack's is also considered by many to be the best burger shop in Sydney. While the debate rages and you compare and contrast Jack's burgers with it's mentor's, have the cheeseburger with bacon. You may not think it's the best, but it's still damn good.
170 Missenden Rd, Newtown NSW 2042, Australia
Paul's Famous Hamburgers
This classic burger joint makes the best burger shops in Sydney list not just because of it's quality, but also because of it's uniqueness. While there are a variety of excellent burgers to order, try the burger with the works for the true experience—a massive concoction of burger staples patty, lettuce, tomato and onion with extras like egg, bacon, cheese and pineapple.
12 Princes Hwy, Sylvania NSW 2444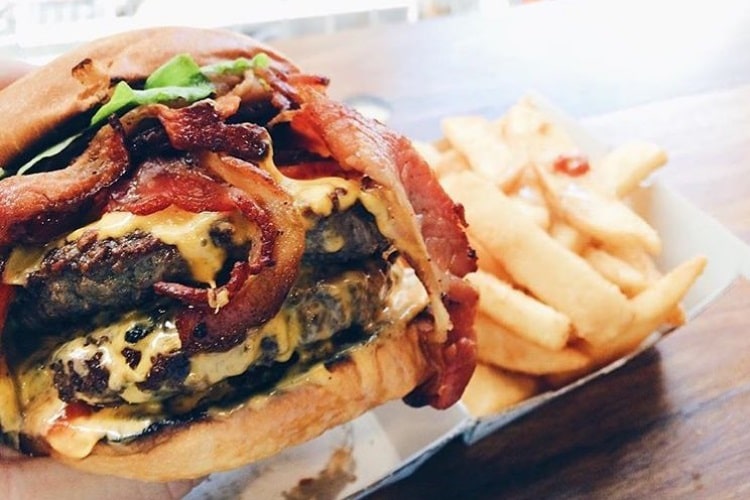 Five Points Burger
A New York City themed burger joint, Five Points is a newer addition to the Sydney burger scene and undoubtedly one of the best burger shops in the city. Push through the long lines and order the Bronx for the beefy experience, the Queens for the best chicken burger you have ever had and the original Staten Island for a portabello mushroom burger you'll rave about, if that's your thing. Also their excellent fries go a long way.
124 Walker St, North Sydney NSW 2060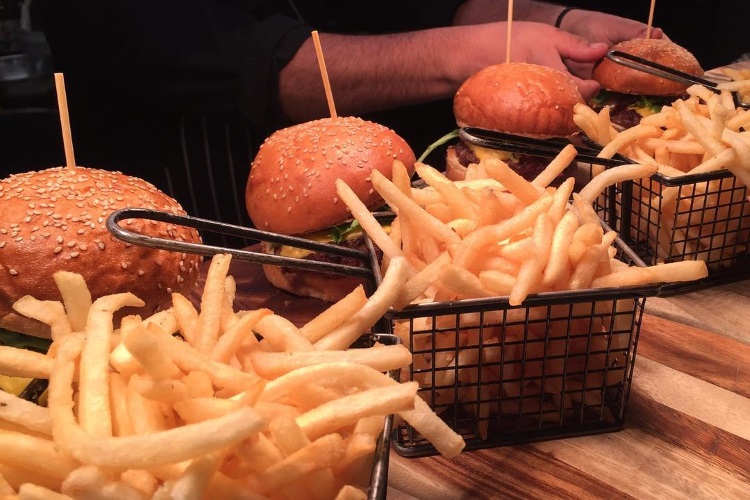 Grand National
Perhaps the only reasons to go to the Grand National Hotel is for their burger, because it's inexpensive, excellent and comes with a drink. This type of deal in the unique location of Paddington lands it on the best burger shops in Sydney list.
161 Underwood St, Paddington NSW 2021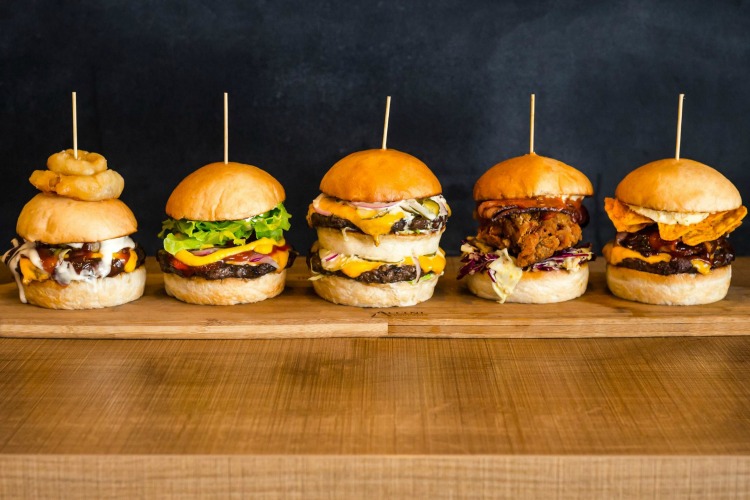 The Milk Bar by Cafe Ish
With single, double and triple cheeseburger options that are efficiently sized but filling and delicious, The Milk Bar is a best burger shop in Sydney that needs to be tried at least once.
105 Regent St, Redfern NSW 2016
BL Burger's Darlinghurst / Bar Luca
The ideal no frills late-night burger after a night out on Oxford Street, BL Burger's is a gem, a best burger shop in Sydney that regularly delivers on flavour, also available at their original site Bar Luca, in the CBD.
1/151 Oxford St, Darlinghurst NSW 2010 or 52 Phillip St, Sydney NSW 2000
Surly's
While the BBQ at Surly's might be the star at first glance, opt for the burger and be happily surprised by it's likeness to fine American restaurant burgers you may or may not have had in the past. This is a sleeper on the best burger shops in Sydney list.
182 Campbell St, Surry Hills NSW 2010
Bonditony's Burger Joint
This Bondi Beach burger joint offers deliciously sloppy burgers in the beef, chicken, fish, and vegetarian varieties, all of which are recommended. Add a trip to the beach beforehand and you'll understand why this is one of the best burger shops in all of Sydney.
1/144-148 Glenayr Ave, Bondi Beach NSW 2026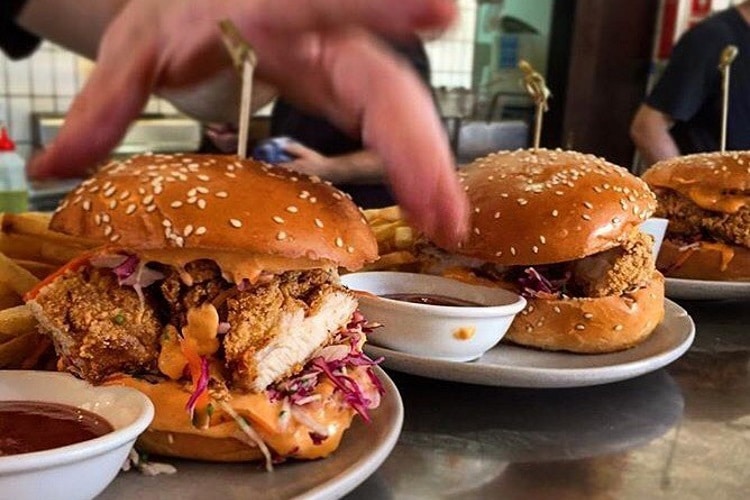 Excelsior Jones
Considered by many to be one of the top ten burger shops in Sydney, Excelsior Jones is one of those fine dining establishments that also makes a mean pair of burgers on it's menu – the standard cheeseburger of the ribwich burger. Try either you won't be disappointed
139A Queen St, Ashfield NSW 2131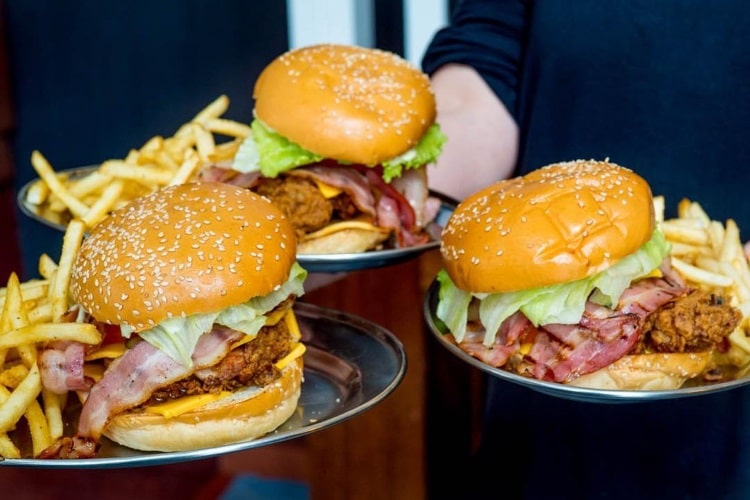 Pub Life Kitchen
If you want to get experimental with your burgers, then Pub Life Kitchen is the best burger shop in Sydney you need to try. There's a lamb burger with deep fried pineapple, cheese and peanut butter; or a deep fried piece of cheese, stuffed field mushroom, bloody mary sauce, tomato relish and coleslaw as a vegetarian burger. Now that's a new burger experience.
265 Bulwara Rd, Ultimo NSW 2007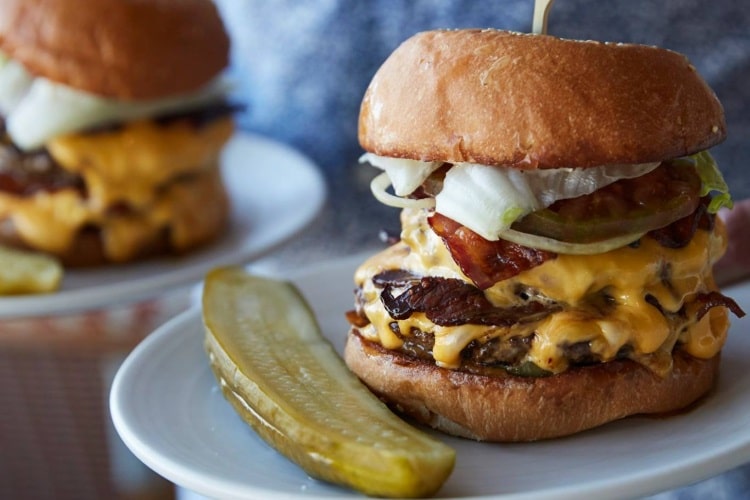 Papi Chulo
A classic, char-grilled burger, Papi Chulo is one of the best burger shops in Sydney for playing by the rules with it's burger—and regularly winning. It's meat, cheese, lettuce, tomato and a side of pickles. Nothing else is needed.
Manly Wharf, 22-23 E Esplanade, Manly NSW 2095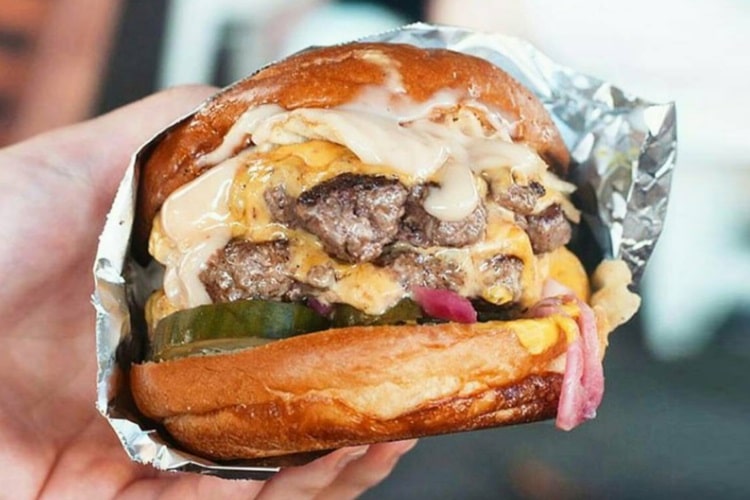 Mister Gee Burger Truck
This is a new burger truck that may be the best burger shop in all of Sydney roams the streets and if you're lucky enough to find it, you can try it for yourself. Actually it's easy to find, usually at the address below.
315 Parramatta Rd, Haberfield NSW 2045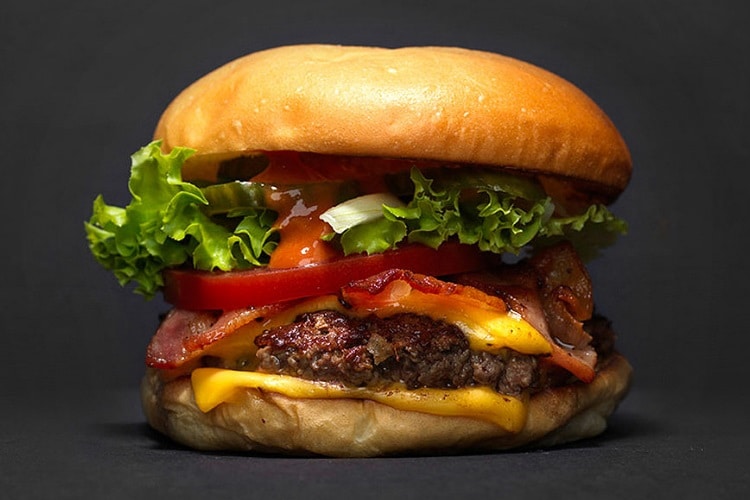 Burger Project
With multiple locations and excellent American style burgers, the Burger Project by Neil Perry is definitely one of the best burger shops in all of Sydney.
Gateway Centre, L106/1 Macquarie Pl, Sydney NSW 2000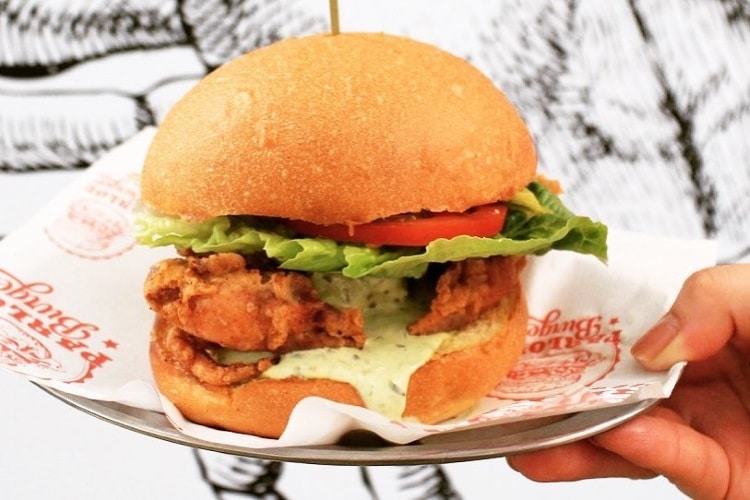 Parlour Burger at The Morrison
With gourmet burgers that are as rich as any in Sydney, Parlour Burger at The Morrison lands on the list of best burger shops in Sydney for both taste and originality.
225 George St, Sydney NSW 2000
Vic's Meat Market
A good meat market should have a good burger and Vic's has just that, making it one of the best burger shops in Sydney—as well as one of the best butchers.
50-60 Bank St, Pyrmont NSW 2009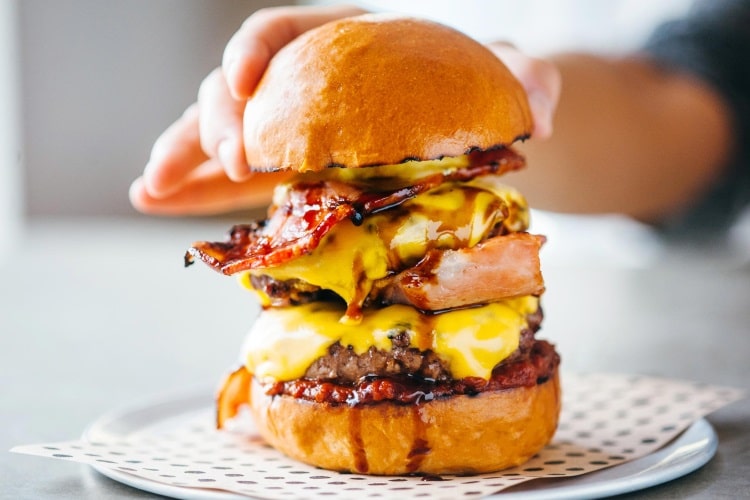 Chur Burger
A burger with subtlety is something to highlight in a city that has all types of burgers and Chur Burger is just that—a great burger shop in Sydney that doesn't overwhelm you, just fulfills you with every bite.
48 Albion St, Surry Hills NSW 2010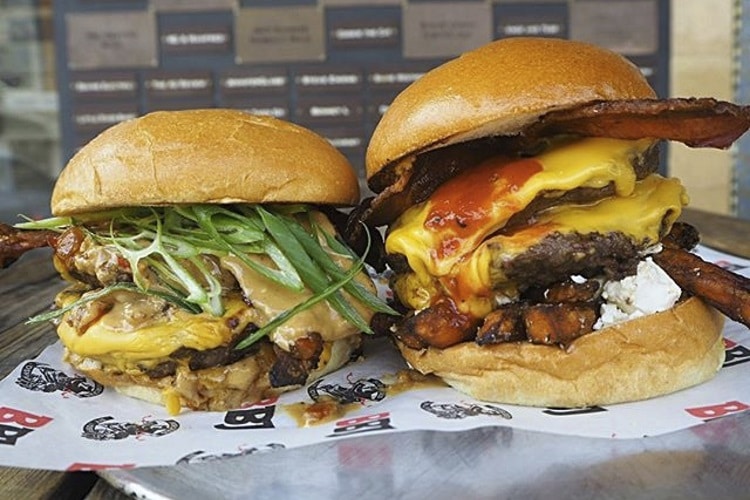 Burgers By Josh
While Josh Arthur's eponymous burger concept has seen more locations than we'd care to list, he's now set up shop in his new digs in Annandale, and burger fans everywhere couldn't be happier to regularly get their fix of his super-stacked towers of saturated fat.
17 Parramatta Rd, Annandale NSW 2038
Others: As Recommended by the Fatties Burger Society
So we posted this article up in what's the most loyal and devoted burger community in Australia, Fatties, and they clearly schooled us on our burger knowledge. So we thought it only fair to include their recommendations below:
Goodtime
Have you subscribed to Man of Many? You can also follow us on Facebook, Twitter, Instagram, and YouTube.
---
You may also like:
20 Best Tailors and Bespoke Suit Shops in Sydney
20 Best Barber Shops in Sydney
Best Rooftop Bars in Sydney
---