13 Best High Teas in Sydney
You'll normally find us tilting jars in a sunny courtyard (on our days off), but high tea in Sydney is something every man needs to get his head around.
For one, it's a great way to show mum/nanna/piano teacher that you like hanging out with them, and doing things that they appreciate. It's also far less monotonous that a coffee and donut, and there's nothing wrong with a bit of classic British culture once in a while.
Sydney is also a pretty top spot for indulging in high tea (this side of the hemisphere at least). Not only is the city mad about baking, it also has a bevy of impressive locations where you can enjoy cucumber sandwiches and a fragrant Earl Grey, while taking in some iconic surroundings. Our list of the best high teas in Sydney includes bushland views, scenic harbor locales, and hoity-toity interiors, so whatever your particular flavour of Twinings, we've giot your high tea needs covered.
Stiff upper lip, Guv'nor; check out the 13 best high teas in Sydney worth visiting below.
You'll also like:
40+ Best Rooftop Bars in Sydney
30 Best Burgers in Sydney: A Greasy Guide
15 Best Yum Cha Restaurants in Sydney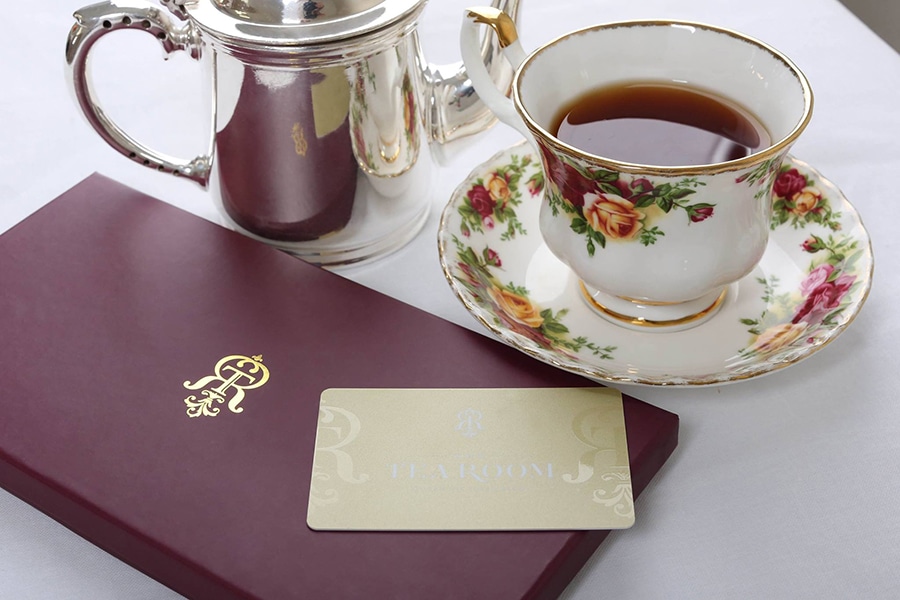 1. The Gunners Barracks Tea Room
For a breathtaking view of Sydney Harbour, Gunners Barracks is the place to be. Afternoon tea is also a delicate affair that this iconic heritage site is known for. A treat for the eyes and tastebuds, three-tiered stands using English china are artfully loaded with scones, samosas, quiches, finger sandwiches, cheesecakes, and other delectable pastries created by head chef Nathan Darling. One thing's for sure, your social media pages will be buzzing from the shots you post from this visit. Gunner Barracks' panoramic views, sweet treats, and classic Royal Albert Old Country Roses are absolutely Insta-friendly.
Address: End of Suakin Drive, Mosman NSW 2088
Phone: +61 2 8962 5900
Hours: Mon-Sun 10am-5pm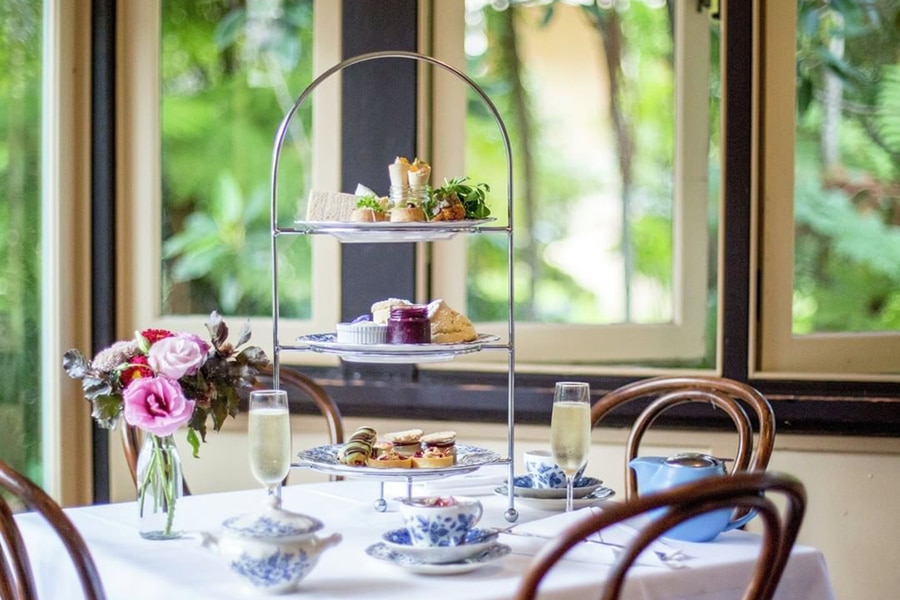 2. Vaucluse House Tearooms
The Vaucluse House Tearooms overlook the original gardens of historic Vaucluse House – a 19th-century mansion considered one of Sydney's Living Museums. Delightfully idyllic, this museum continues to lure visitors with its tearooms that are cocooned by lush secret gardens which come with local bird species. Another unique feature is the fact that executive chef, Keith Higginson creates the spread for their signature high tea fresh on site using produce from the estate's very own gardens.
Address: Wentworth Rd, Vaucluse NSW 2030
Phone: +61 2 9388 8188
Hours: Wed-Fri 10am-4pm, Sat 8am-4pm, Sun 8am-4pm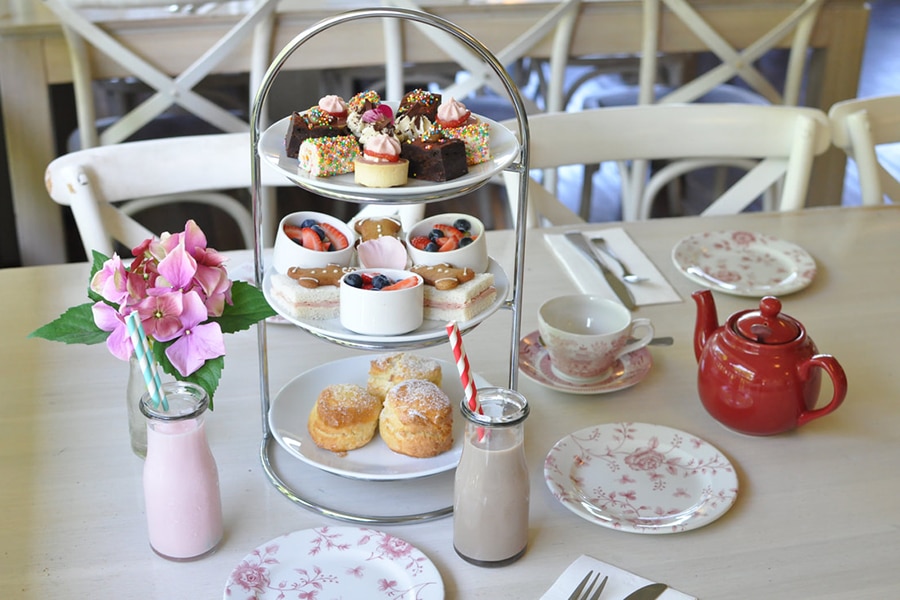 3. Burnt Orange
Banoffee pie with dulce de leche, strawberry and white chocolate tart, tomato frittata topped with feta and house-made chutney, and yuzu & blood orange posset. If your mouth is starting to water then making a booking at Burnt Orange for high tea or afternoon tea is a must. Looking for the best high teas in Sydney to take the kids to? Burnt Orange offers a kids high tea menu of profiteroles, gingerbread people, scones, flavoured milk, and more for $35 per child under 12.
Address: 1109 Middle Head Rd, Mosman NSW 2088
Phone: +61 2 9969 1020
Hours: Mon-Fri 8:30am-4pm, Sat-Sun 8:30am-5:30pm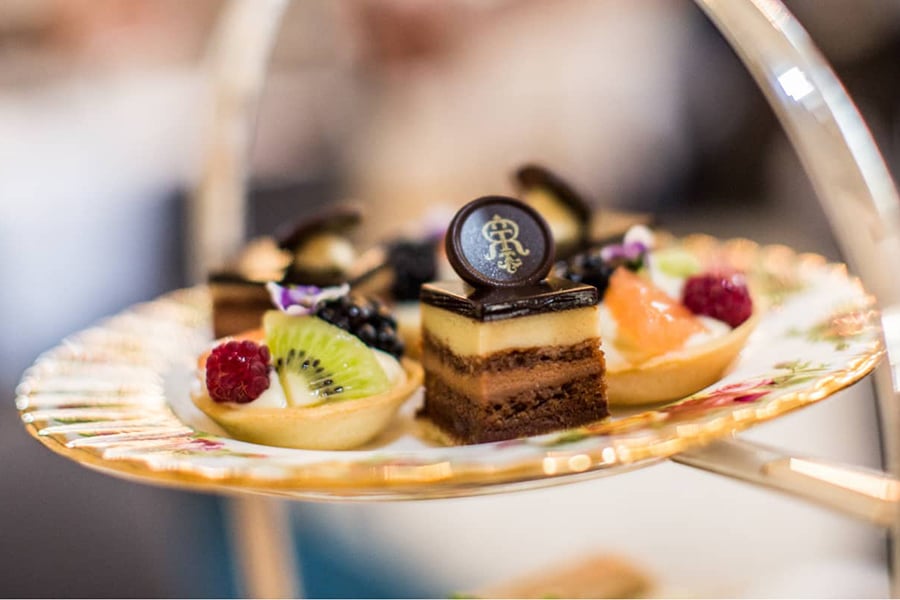 4. The Tea Room QVB
At The Tea Room, petit fours are prepared by an award-winning patissier and served on Royal Albert fine china. The décor alone will make you forget you're smack in the middle of town and in Sydney's most popular shopping centre. Morning tea, afternoon tea, and an a la carte lunch are what's on offer here. What's most impressive is their single estate tea range which guarantees the purest quality and flavour – perfect for any tea aficionado. This high teas in Sydney CBD has certainly set the standard.
Address: Queen Victoria Building, 455 George St, Sydney NSW 2000
Phone: +61 2 9283 7279
Hours: Mon-Sun 10am-5pm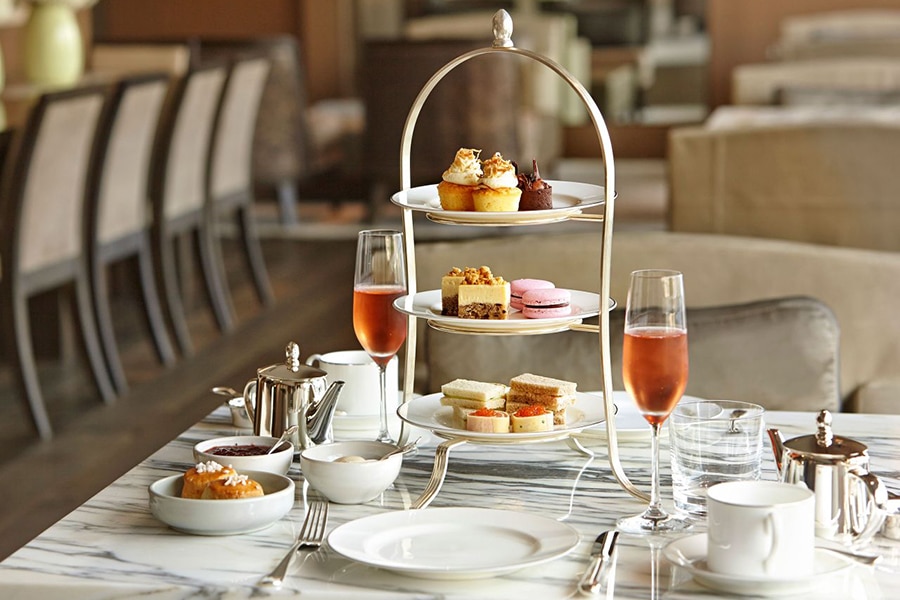 5. Park Hyatt Sydney
Like a home away from home but with a glorious view, The Living Room at Park Hyatt is a great place to take first-time visitors or friends from overseas to. Natural light and timber flooring give the space a cozy and relaxed ambience. Most importantly you'll make their jaws drop with the picturesque backdrop (regardless of where you sit), delicately crafted pastries and savouries, and the all-important champers.
Address: 7 Hickson Rd, The Rocks NSW 2000
Phone: +61 2 9256 1234
Hours: Mon-Sun 2:30pm-5pm (Afternoon Tea)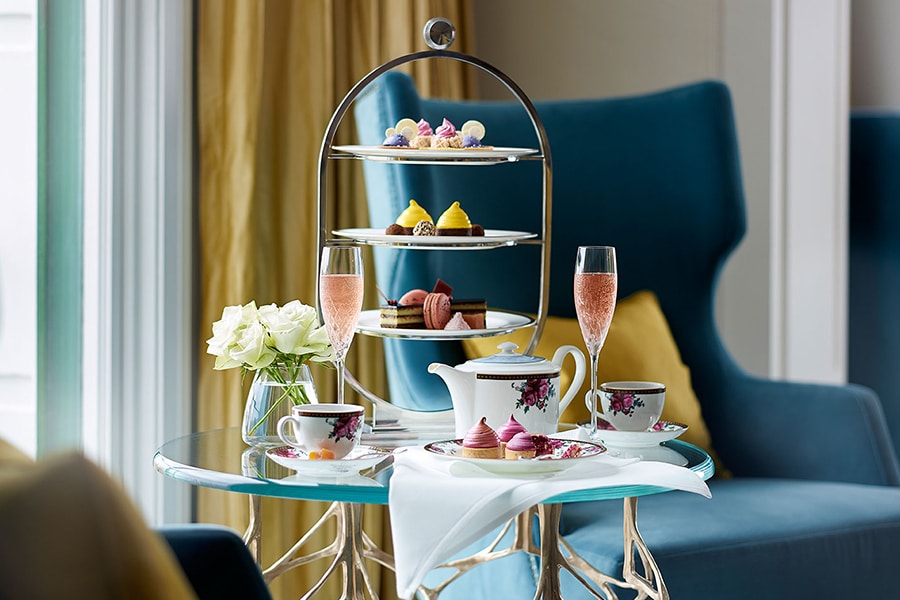 6. The Langham Sydney
Direct from their London flagship hotel, The Langham Sydney is pleased to highlight Palm Court (the supposed birthplace of traditional high tea) and elegant addition to Sydney's high tea scene. Teamed with new global partner – Wedgwood, the Afternoon Tea with Wedgwood was formed to bring you a high tea experience. One that focuses on tradition and opulence. Laurent-Perrier and caviar, anyone?
Address: 89 Kent St, Millers Point NSW 2000
Phone: +61 2 9256 2222
Hours: Mon-Fri 11:30am-4pm, Sat-Sun 12pm-4pm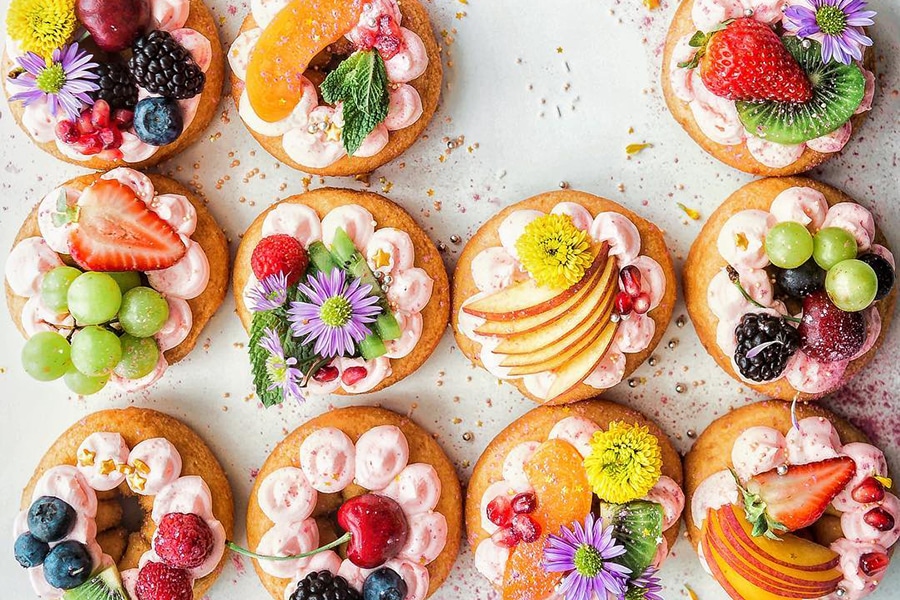 7. Radisson Blu Plaza Hotel
Touted as one of the best high tea Sydney have to offer, Radisson Blu Plaza Hotel promises the elegance of high tea in the heart of Sydney's CBD for a maximum of $79. Sink into one of the plush lounge chairs and treat yourself to the finer things in life and some of the best tea time snacks in town. Options such as beef and cress, curry puffs, and swiss rolls come served with your choice of brews from La Maison Du Thé.
Address: 27 O'Connell St, Sydney NSW 2000
Phone: +61 2 8214 0000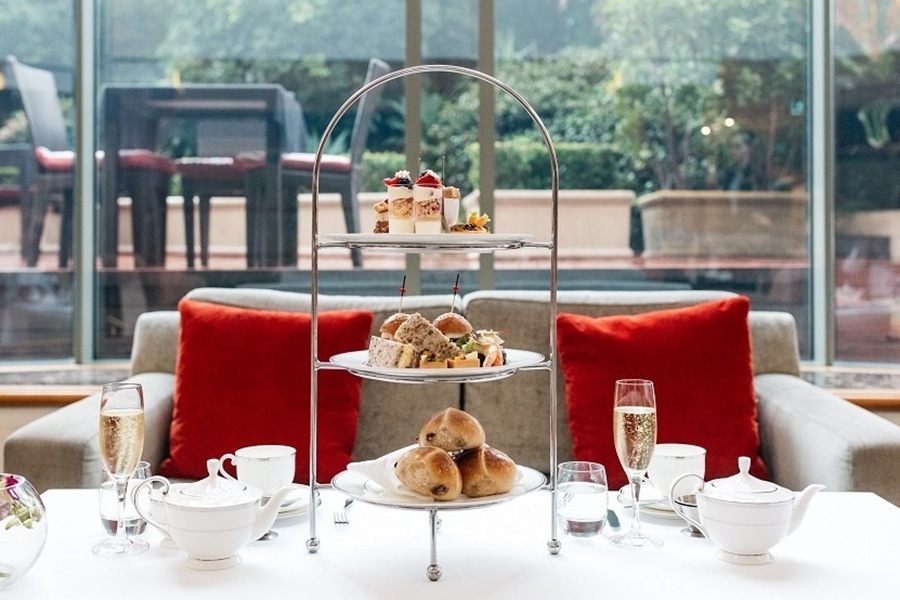 8. Shangri-La Hotel Sydney, The Rocks
Want your high tea in Sydney to include a hefty amount of Chocolate? Shangri-La offers a high tea option like no other – Wickedly Sweet Chocolate Afternoon Tea. Not for the health conscious or diabetic. This sinful indulgence comes with three tiers of brownies, bavarois, macarons, and chocolate cakes. If caffeine is your weakness, then make a booking for Shangri-La's Coffee High Tea. This teams Espresso Martini and affogato with sweets and pastries beautifully handcrafted by Executive Pastry Chef, Anna Polyviou. No wonder this made the list of best high teas in Sydney.
Address: 176 Cumberland St, Sydney NSW 2000
Phone: +61 2 9250 6000
Hours: Mon-Sun 11:30am-6pm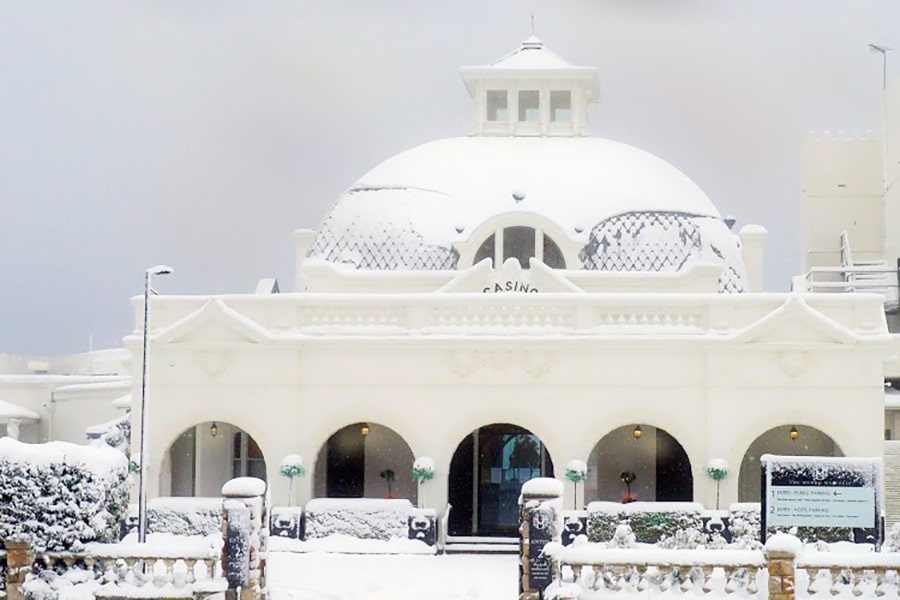 9. Hydro Majestic Hotel
Out of all the best high teas in Sydney, the Hydro Majestic Afternoon High Tea is definitely the one you should indulge in if you could only pick one location. Situated in majestic Wintergarden, the hotel gives you a panoramic view of the Megalong Valley in the Blue Mountains. Apart from the usual finger sandwiches and petit fours, fans of yum cha will enjoy the Eastern High Tea. It features a selection of dumplings, rice paper rolls, pork belly, and eastern desserts. And for an additional $5 you can sip on blooming tea and watch the blossoms unfurl into an elegant display right before your eyes.
Address: 52-88 Great Western Hwy, Medlow Bath NSW 2780
Phone: +61 2 4782 6885
Hours: Mon-Fri 11am-3pm, Sat-Sun 10:30am-3pm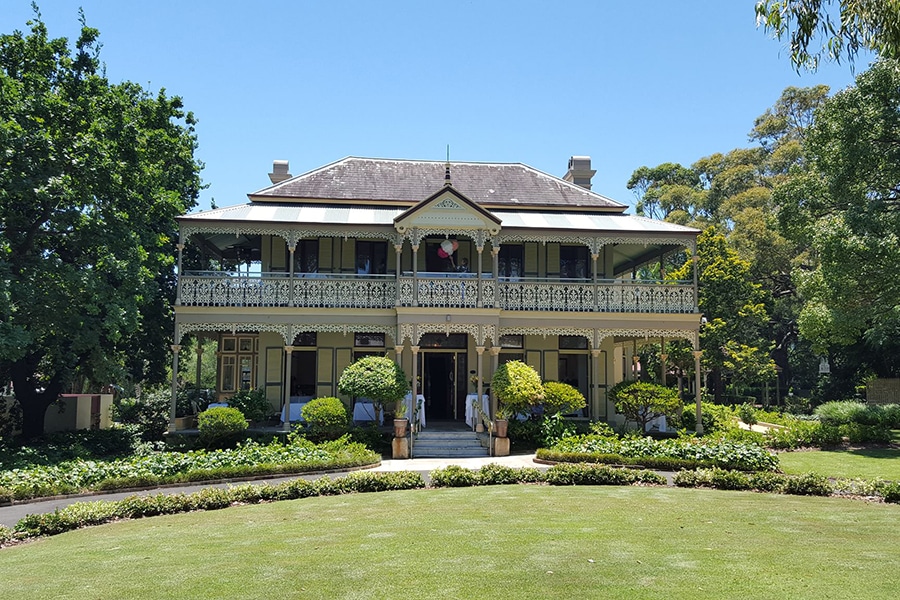 10. Boronia Tea Room
Similar to the Vaucluse House Tearooms, Boronia Tea Room is situated in Boronia House which is another beautifully restored and heritage-listed colonial mansion. Reservior Park surrounds the area which gives this high tea location a tranquil outlook. High ceilings, chandeliers, and wooden floors retain a historic ambience yet relaxed feel. In addition, house-made scones, savoury bites, and tempting cakes are served with either T2 brews or coffee.
Address: 624 Military Rd, Mosman NSW 2088
Phone: +61 2 9188 5021
Hours: Wed-Fri 11am-2pm, Sat-Sun 11am-3pm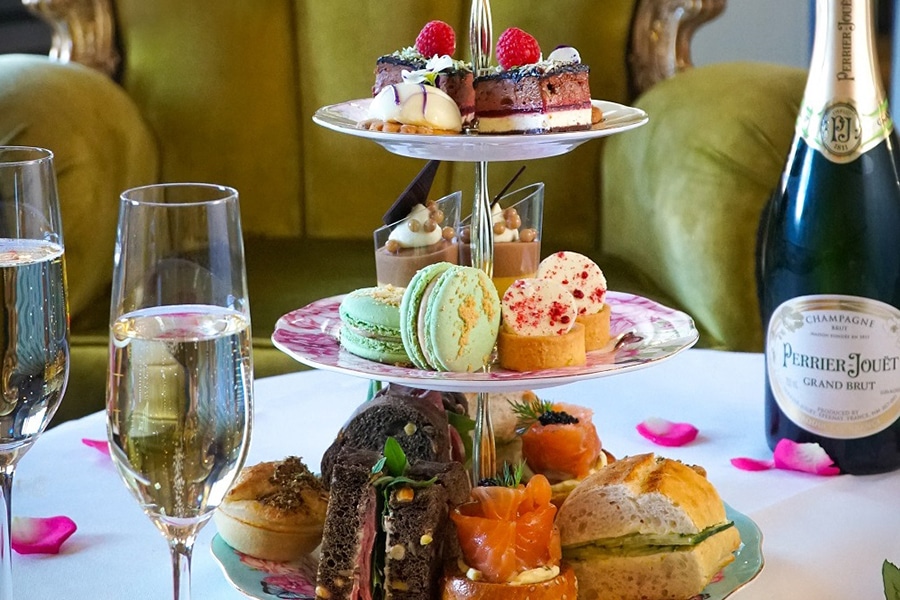 11. InterContinental Double Bay
Skip the tea and coffee. Start your weekend drinking sesh early with High Martini, one of the best high teas in Sydney with a twist. The talented bartenders from Stillery at InterContinental Sydney Double Bay and Executive Chef Alex Vilches are the masterminds behind the three martinis that match the flavour profiles of the three tiers of sweets and savouries that come with this unique high tea experience.
Address: 33 Cross St, Sydney NSW 2028
Phone: +61-2-8388 8388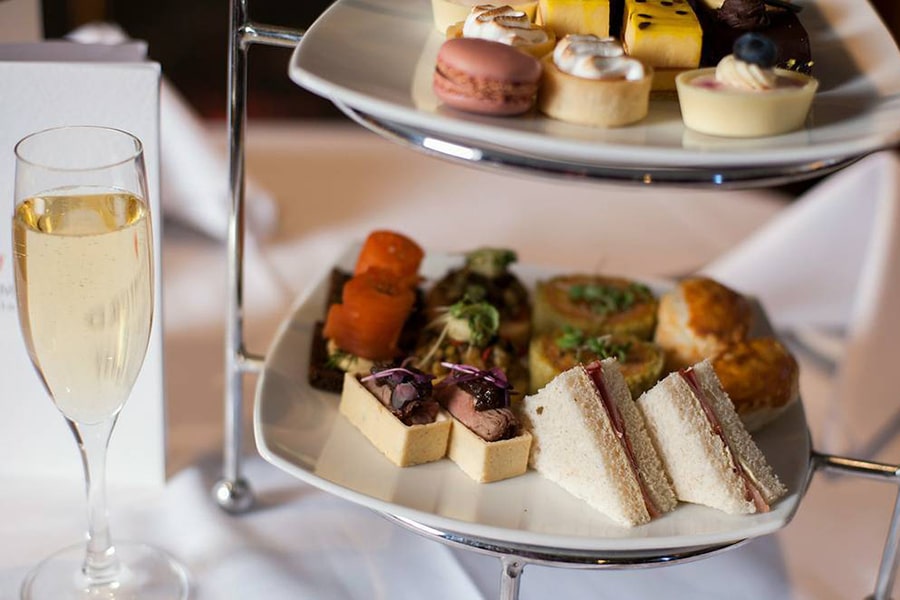 12. Sir Stamford at Circular Quay
Looking for an indulgent and classically Brit way to spend a lazy afternoon? The Stamford High Tea at Sir Stamford is as traditional as high teas come. Yes, you will even taste the fluffiest homemade scones in your life. But that's not the only thing that's authentic about it. Do you know the other thing which makes this high tea reminiscent of an afternoon at gran's UK flat? It's actually the exquisite antiques and charming artworks that mark the room.
Address: 93 Macquarie St, Sydney NSW 2000
Phone: +61 2 9252 4600
Hours: Mon-Sun 11am-4pm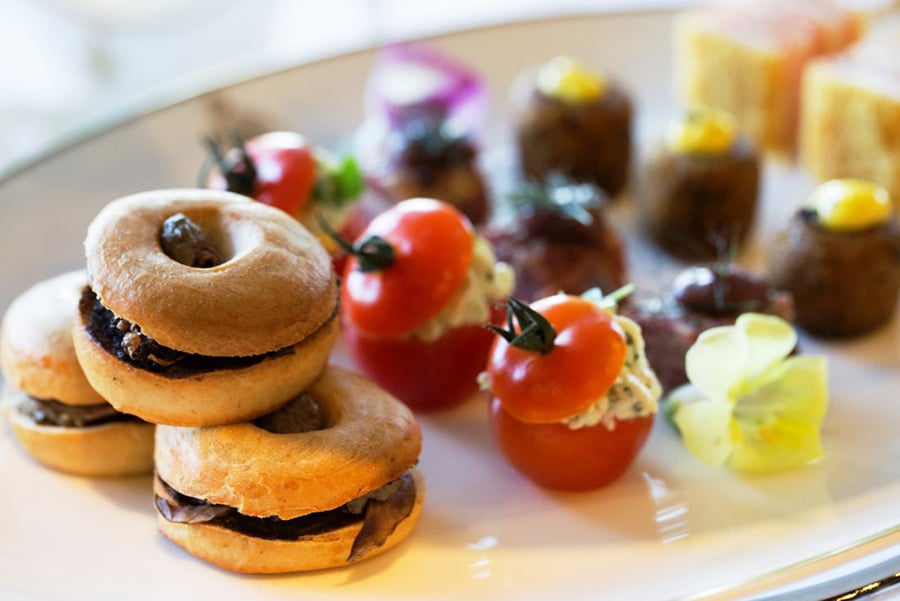 13. Parliament House, City Centre
Have you ever wondered what the heads of Parliament have for tea? Wonder no more because Parliament House is giving you an opportunity to indulge in the finest high tea that's often reserved for royalty, visiting dignitaries, and members of congress. Pamper your palates with vanilla bean pannacotta and leek and gruyere frittata among other delicacies. Served every Friday from noon onwards, booking is crucial to avoid disappointment.
Address: 6 Macquarie Street, Sydney CBD NSW 2000
Phone: +61 2 9230 2124
Hours: Fri 12pm-2pm

Have you subscribed to Man of Many? You can also follow us on Facebook, Twitter, Instagram, and YouTube.
You'll also like:
40+ Best Rooftop Bars in Sydney
30 Best Burgers in Sydney: A Greasy Guide
15 Best Yum Cha Restaurants in Sydney
General FAQ
Where is the best high tea Sydney has to offer?
Radisson Blu Plaza Hotel, Hydro Majestic Hotel and the InterContinental Double Bay are some of the best high tea spots in Sydney.
Where is the best high tea for kids in Sydney?
Burnt Orange is a great place to take the kids for a Sydney high tea.
What is high tea?
High tea, like morning tea, is a small meal/snack earlier in the morning where one drinks tea and enjoys smaller savoury and sweet treats.