As a teenage boy, there was nothing better than roaming through the toy section at the department store. Aisles and aisles of everything you've ever wanted. Well, now that we're a little older, we want to help you relive those childhood memories with our Big Boy Toys 2022 Christmas Gift Guide. Because who said we had to stop playing with toys once we grew up? Not sure what Big Boy Toys are? Think F1 simulation racing wheels, top-of-the-line controllers, electric motorcycles and scooters, home theatre and audio devices, and even an automated robotic lawnmower! Grab some big boy toys; it's time to play.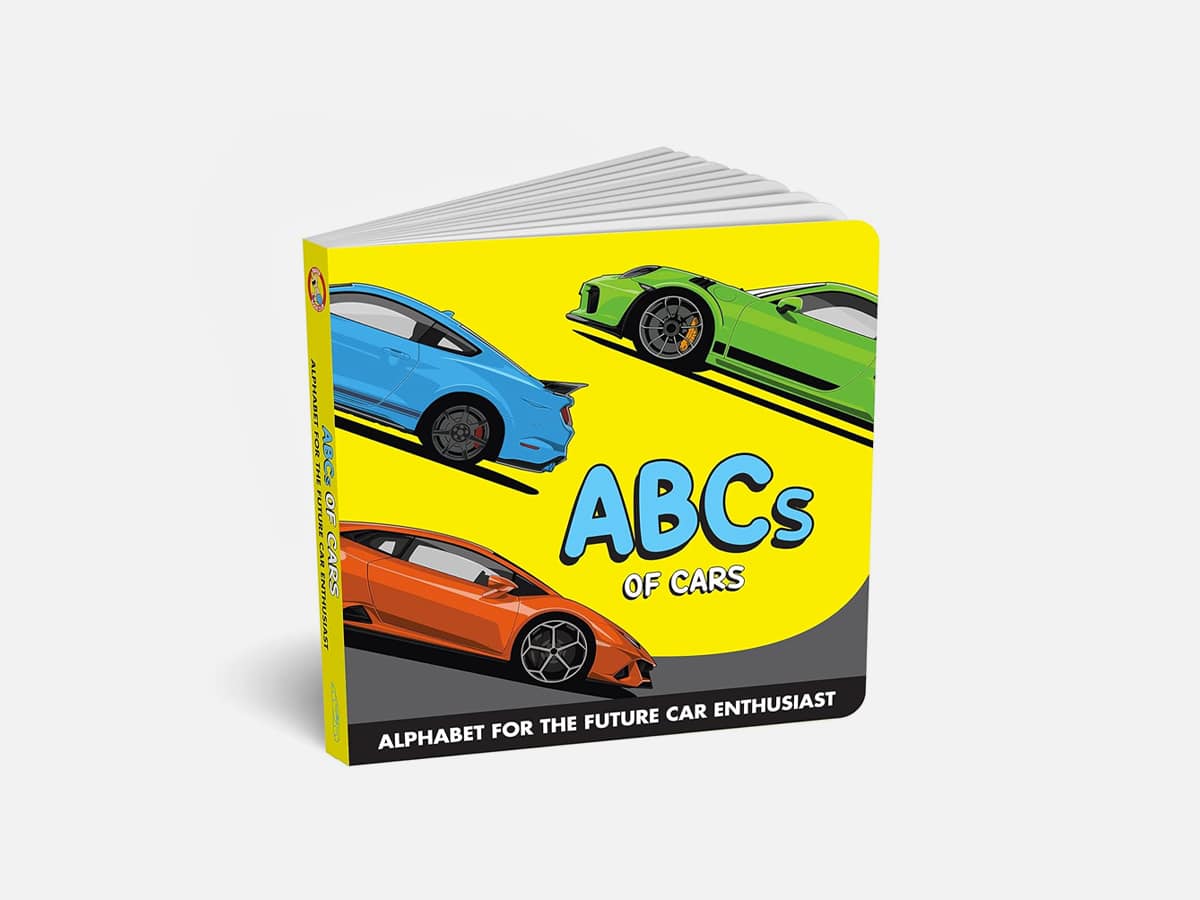 ABCs of Cars
If you're a kid, teen or adult, the ABCs of Cars is essential reading for anyone who is car obsessed, or on the way there. Full of vibrant illustrations detailing each car to a tee, this little book will take you on a journey through all the cars you could imagine – from million-dollar Ferraris to the (more attainable) classics. After flicking through these pages, anyone could be a certified car genius AND know their ABCs. So, if you know an up-and-coming car enthusiast, then look no further for the perfect gift.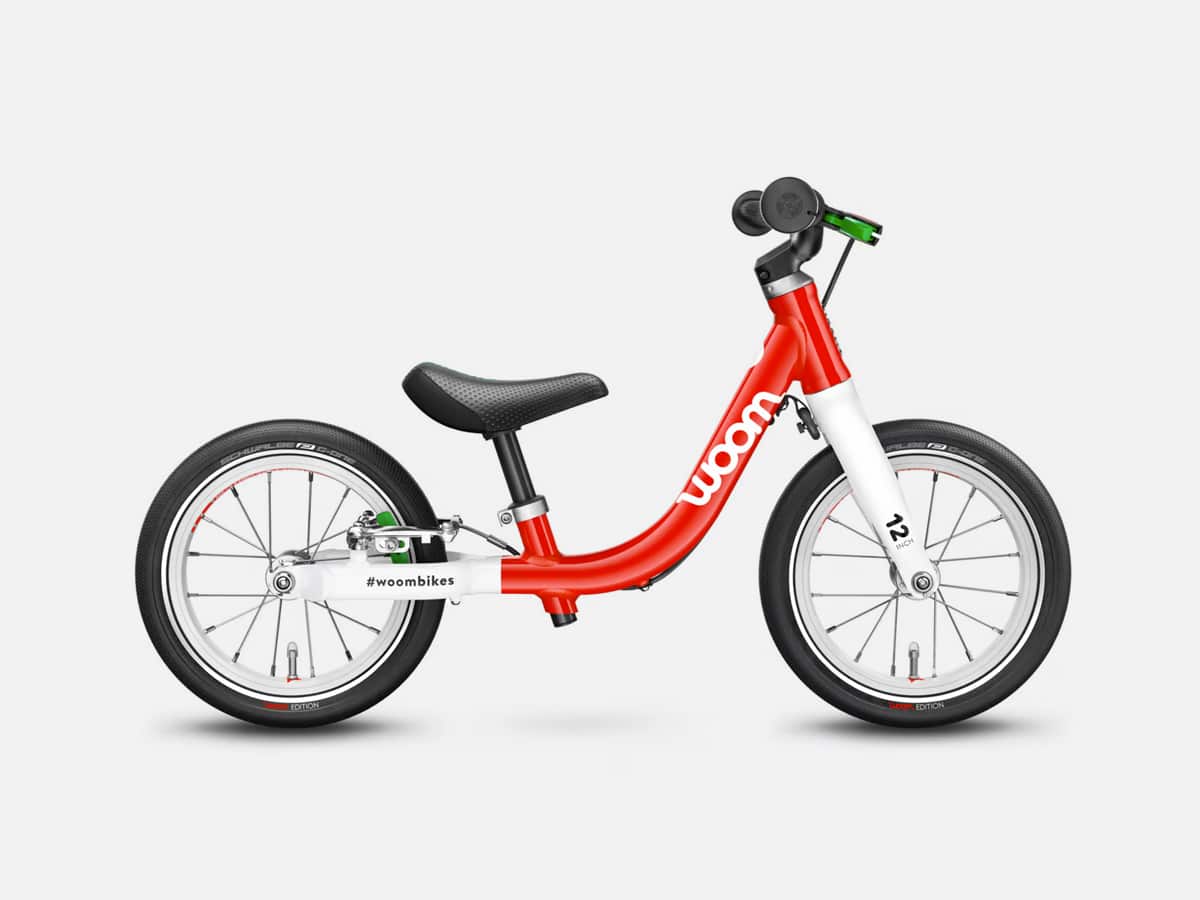 Woom 1 Balance Bike
If you know a kid and they don't already have a balance bike, then the Woom 1 Balance Bike is a no-brainer gift. Designed for younger kids more prone to the occasional topple, these are the ultimate bikes for anyone aged 18 months and over. This innovative and ultralight 12″ balance bike allows toddlers to steer, balance and stop before pedals are introduced – the perfect introduction for kids learning how to move about on two wheels.
Custom Neon Sign Name
Every kid wants to have a cool bedroom, and what better way to take claim to the best bedroom in the house than with a neon sign of your very own name? Hop online and order a custom name neon sign for the ultimate room decoration. Bright, moody and damn cool – gifting a kid with their very own neon sign is one sure way to being the favourite grown-up.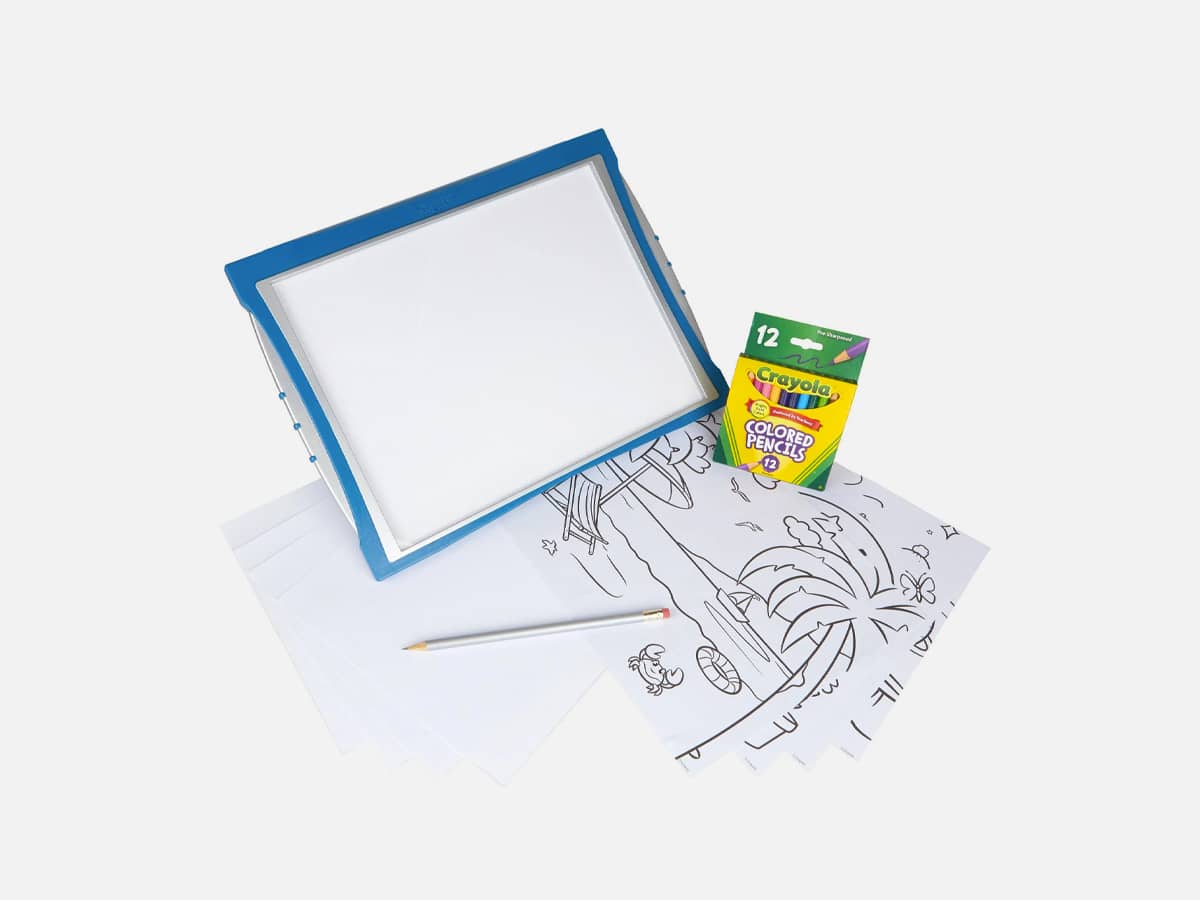 Crayola Light-Up Tracing Pad
There's nothing better than some good ol' fashioned colouring in, and the Light-Up Tracing Pad from Crayola guarantees endless hours of fun – all on one ultra-thin tablet. Available in pink, blue or teal, the bright LED drawing surface makes tracing the most intricate of designs nice and easy while a paper-locking frame holds the sheet in place to keep crisp tracing lines. This is the best gift for any inspiring artist or any creative kid! it includes 10 blank sheets, one graphite pencil, 10 tracing sheets and 12 short coloured pencils.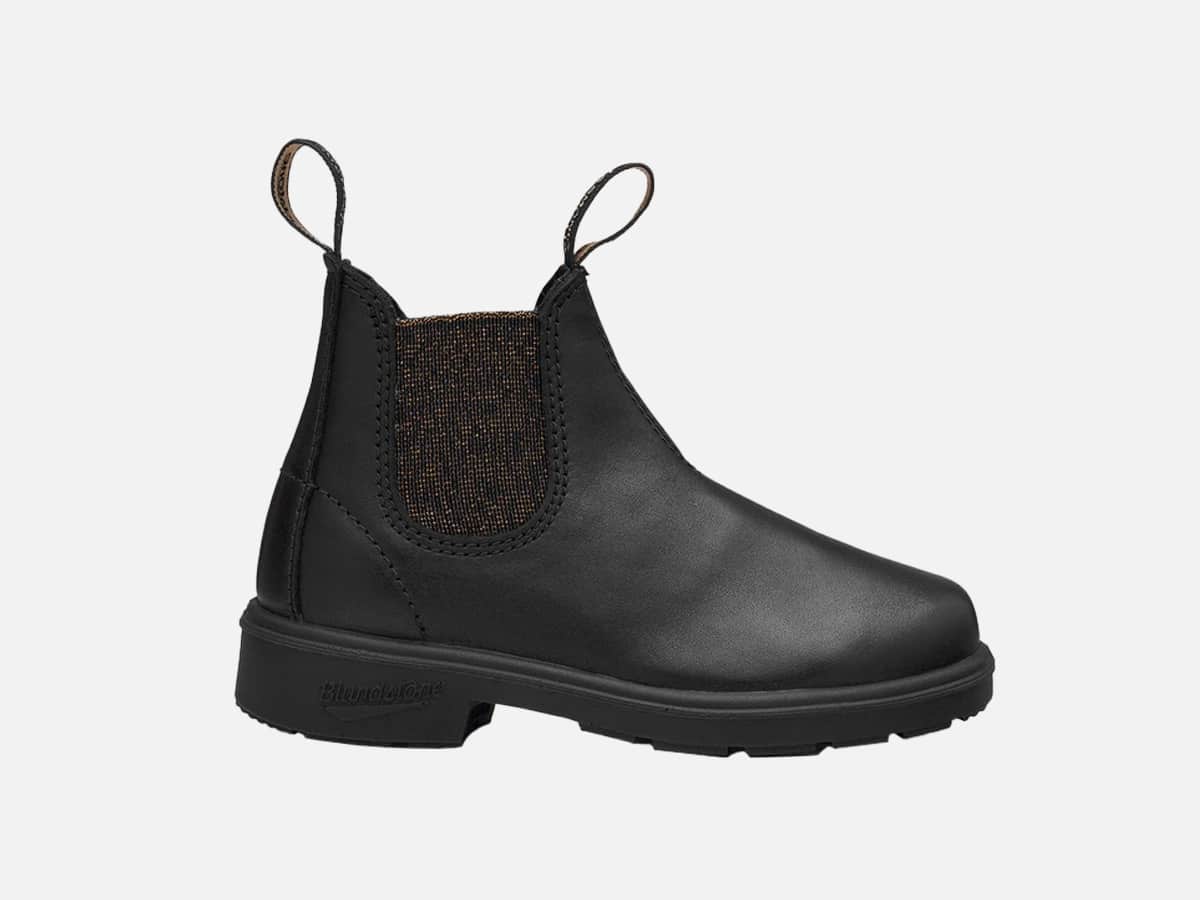 Blundstone Boots
It's safe to say, when a kid dons this classic Aussie boot – the beloved Blundstone – it may very well be the cutest thing ever. Not only super cute, but these boots are highly practical – essential for all the running around and playing in the mud. Modelled on the brand's much-loved Originals #500 range, these boots have all the same features and qualities, but are shrunk down to fit the feet of pint-size adventurers. A gift that is trendy and practical – what's not to love?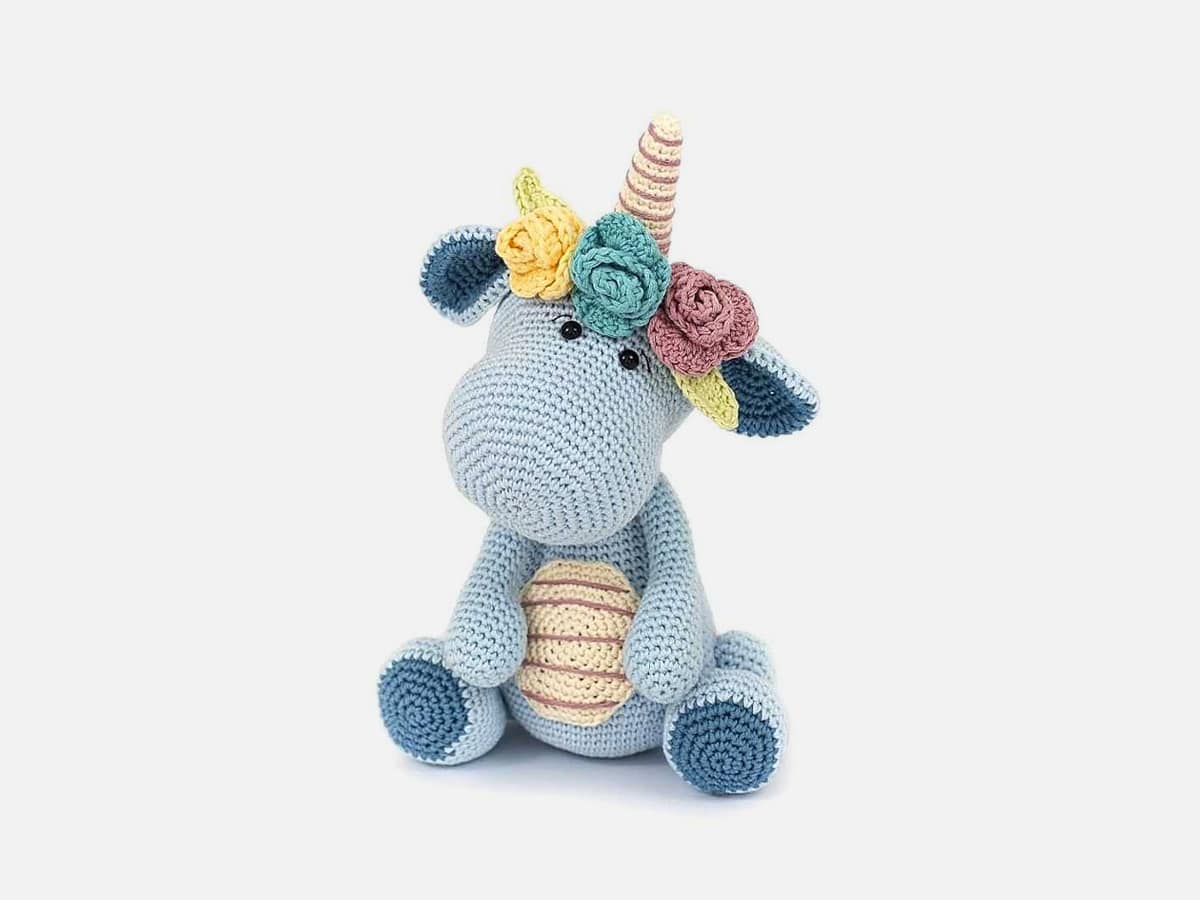 Blue Dranicorn Crochet Stuffed Animal
Simple, cuddly and the perfect companion – the Blue Cranicorn Crochet Stuffed Animal is bound to bring a smile to any kid's face. The crochet design adds the perfect homely, handmade touch, while the pastel colour palette is the perfect addition to any cosy bed. Honestly, when it comes to soft toys and finding the perfect gift, you can do no wrong.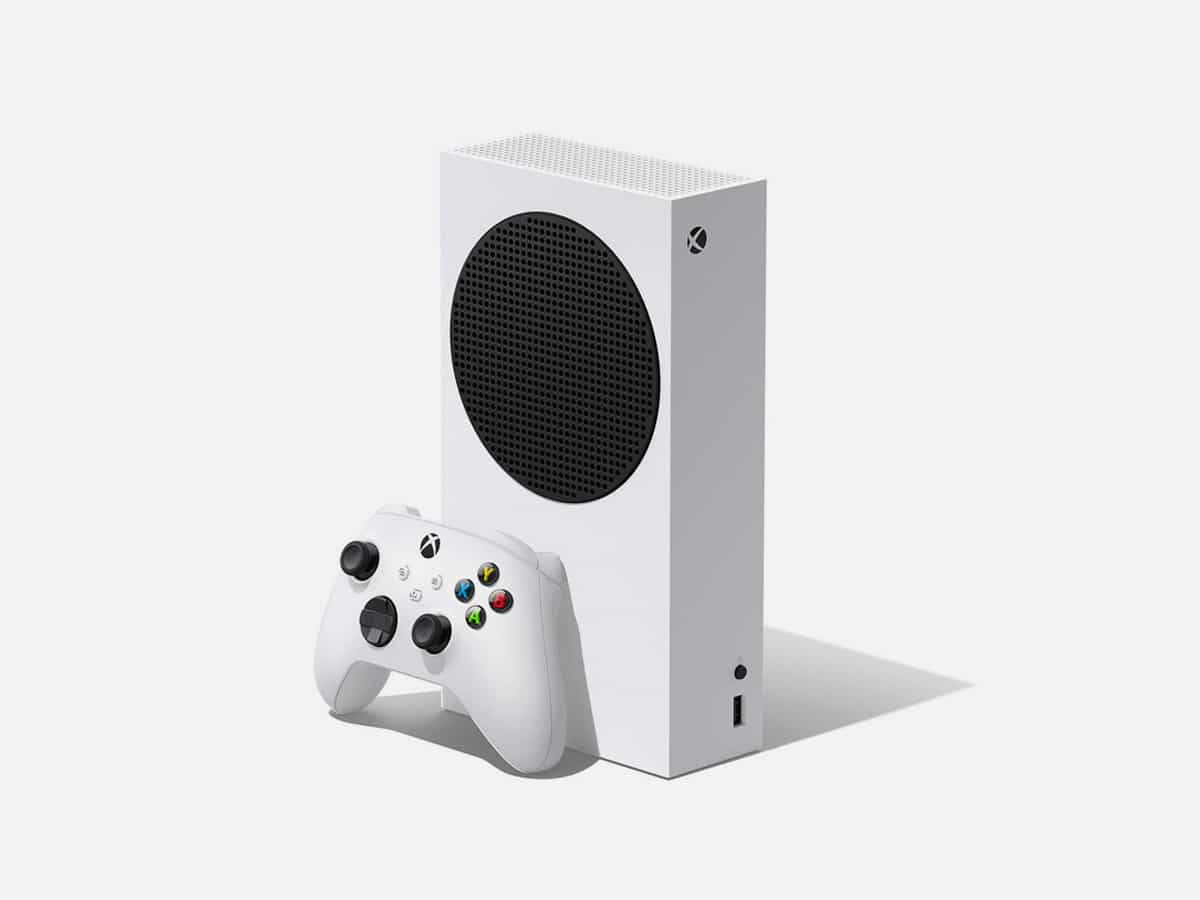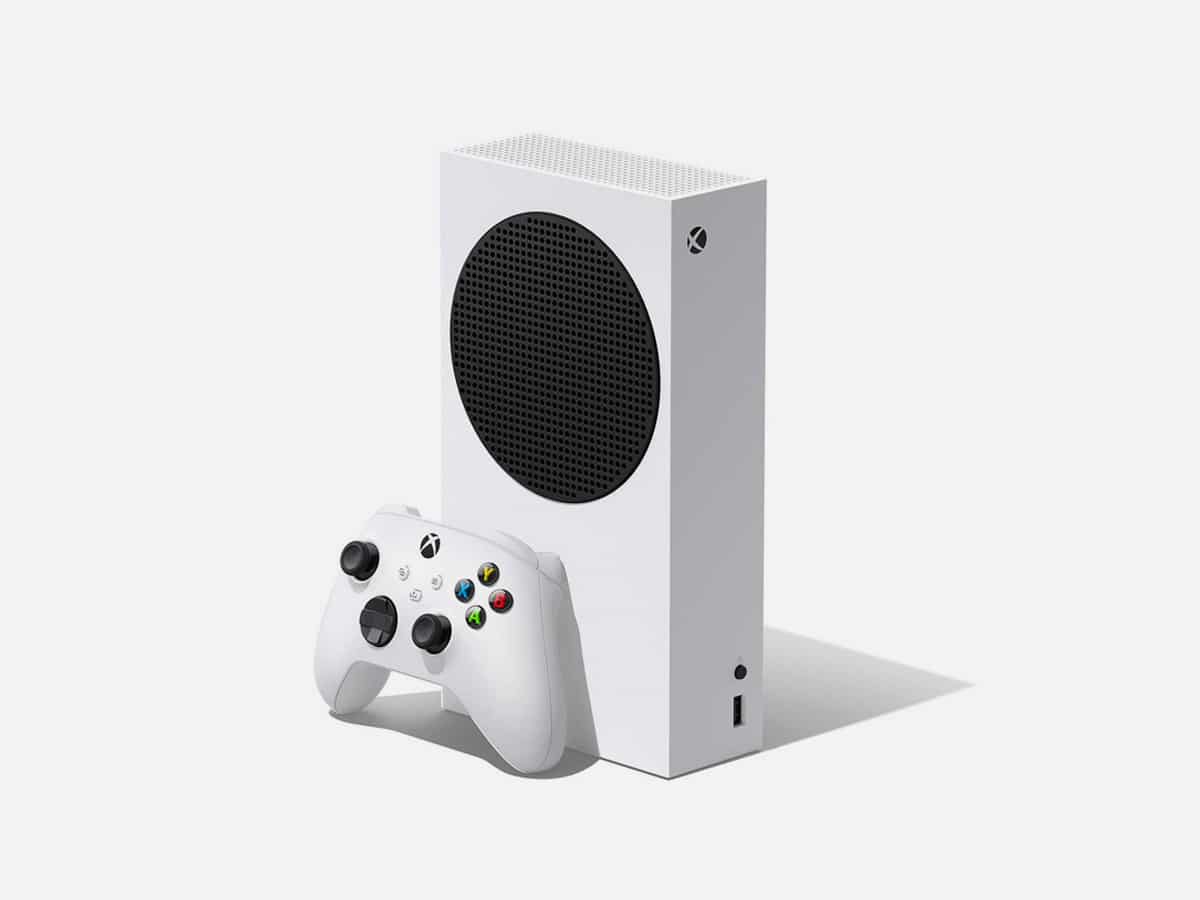 Xbox Series S
In partnership with Xbox
---
Featured Video from Man of Many
---
Game consoles are getting more powerful with improved hardware which means they're also growing in size, unless of course, you're talking about the Xbox Series S, the smallest, sleekest Xbox ever made. It offers all the speed and performance you'd expect from a next-gen, all-digital console. Whether you're looking for a day one launch title, one of over a hundred favourites in the Xbox Game Pass library, or any of thousands of backward compatible classics, there is always something to play on the all-digital Xbox Series S. RRP. – AUD$499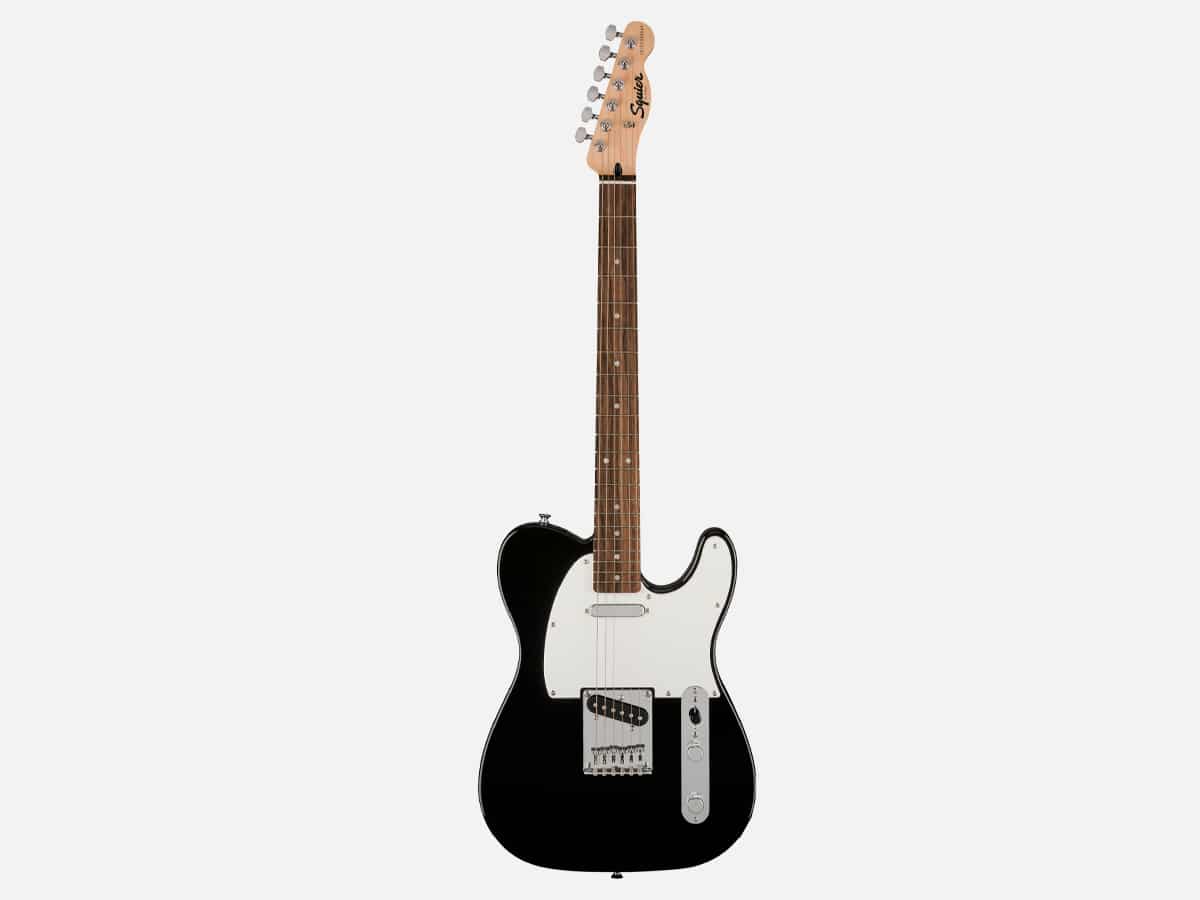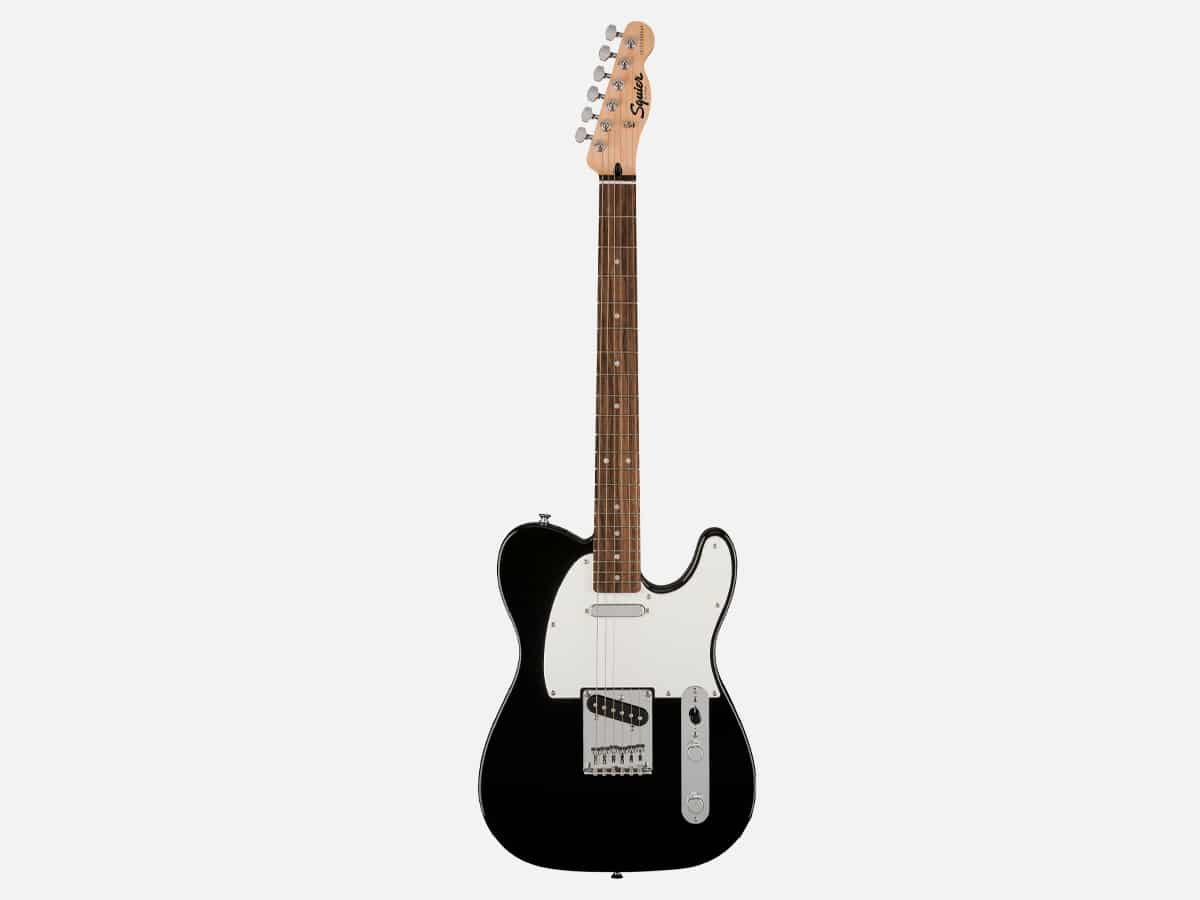 Squire Bullet Telecaster
In partnership with Fender
We can think of no better way of drowning out Mariah Carey, Michael Bublé and all the other carol warblers this Christmas than with this stylish, versatile six-stringer, packing all the tone that enabled the likes of Bruce Springsteen and Keith Richards to turn the Telecaster into an icon. Despite ticking all the Tele boxes – lightweight body, dual single-coil pickups, three-way switch, and hardtail bridge – this is remarkably affordable, making it perfect for beginners or those looking to add some Tele twang to their existing guit-arsenal. – AUD$329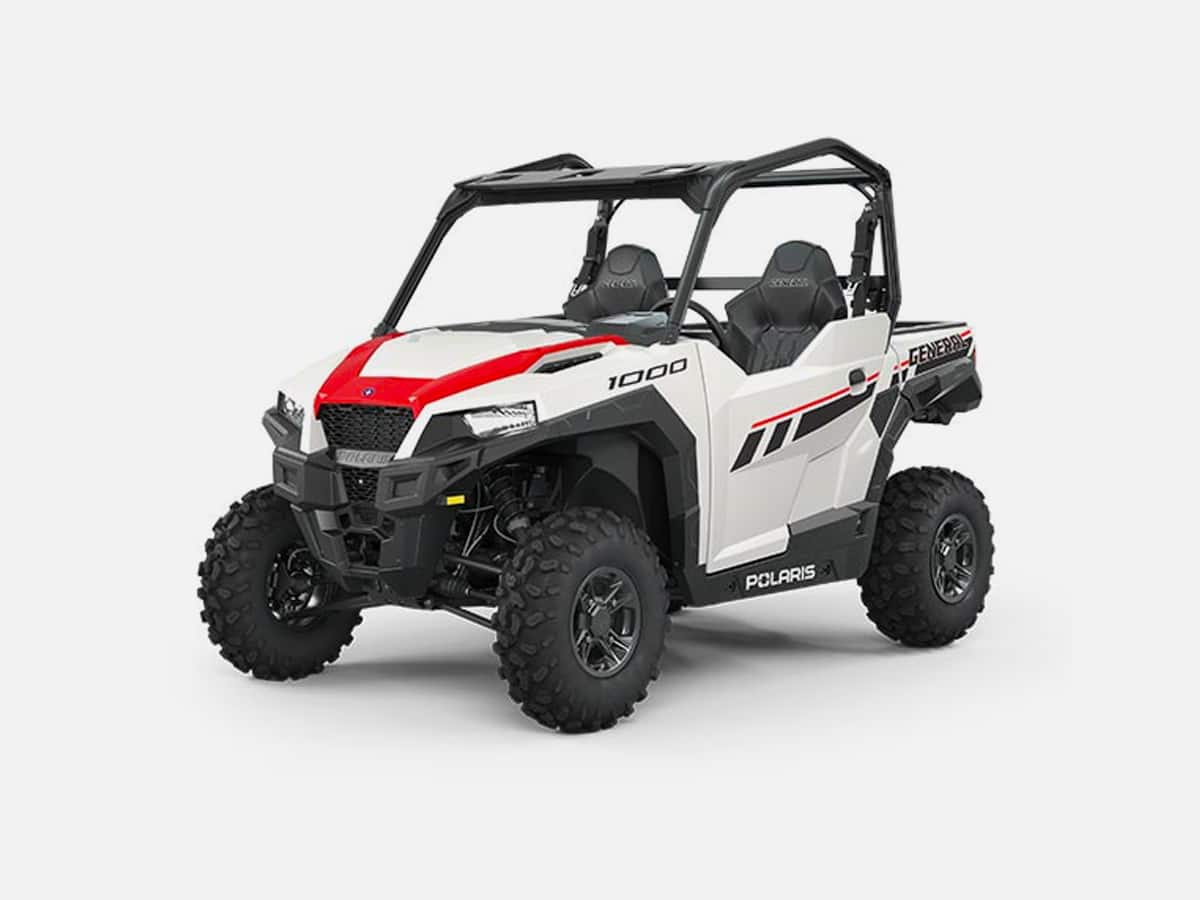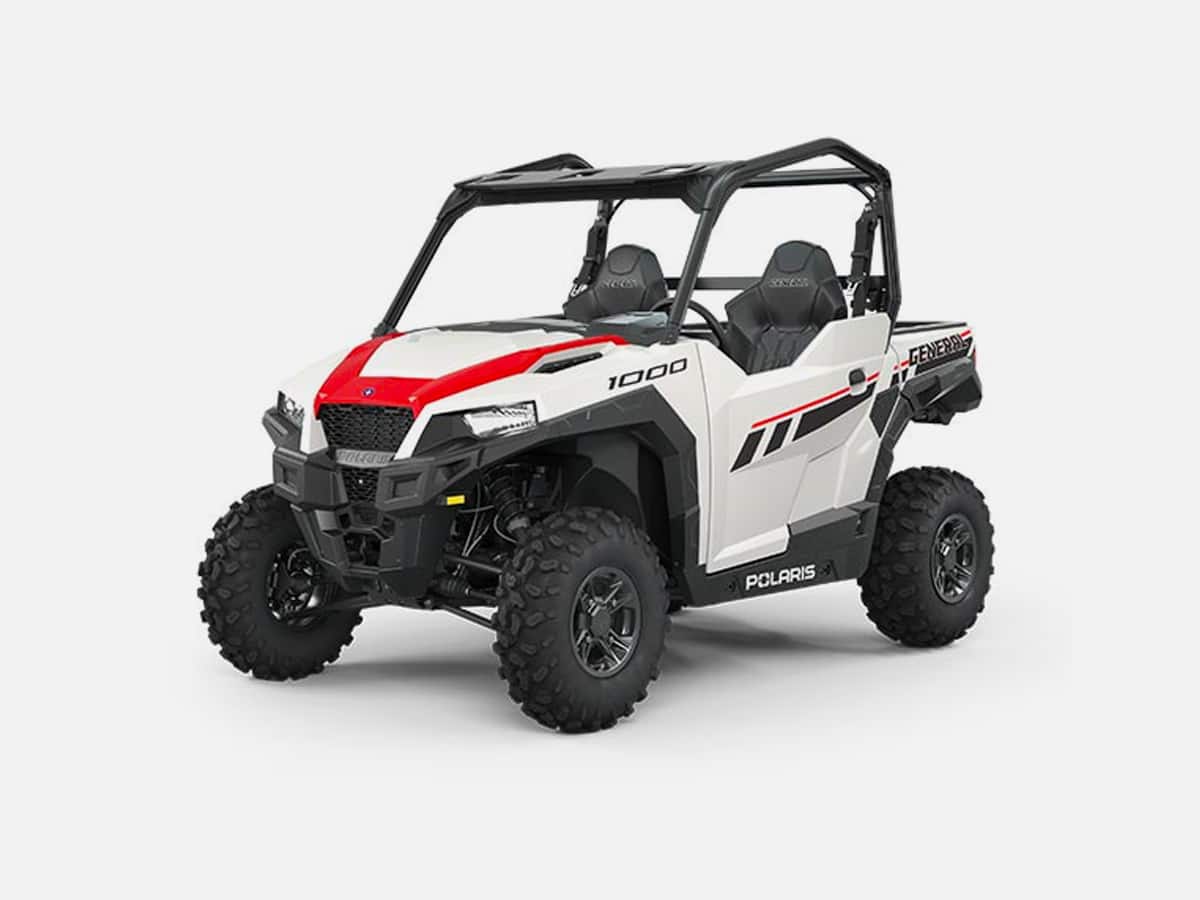 Polaris General 1000 Sports EPS
A Christmas Gift Guide filled to the brim with Big Boy Toys would only be complete with something genuinely big. Level up your off-road adventures with the Polaris General 1000 Sports EPS. Despite being the entry-level point for the industry-leading lineup of all-terrain vehicles from Polaris, the General 1000 Sports EPS trumps all other competitors in performance, comfort and functionality. Ultra-responsive 100 Horsepower Engine, 272.16kg Dumping Cargo Box, suspension travel and 1,500 lb (680kg) Towing Capacity, everything you need for an epic day on the trail! – AU$27,995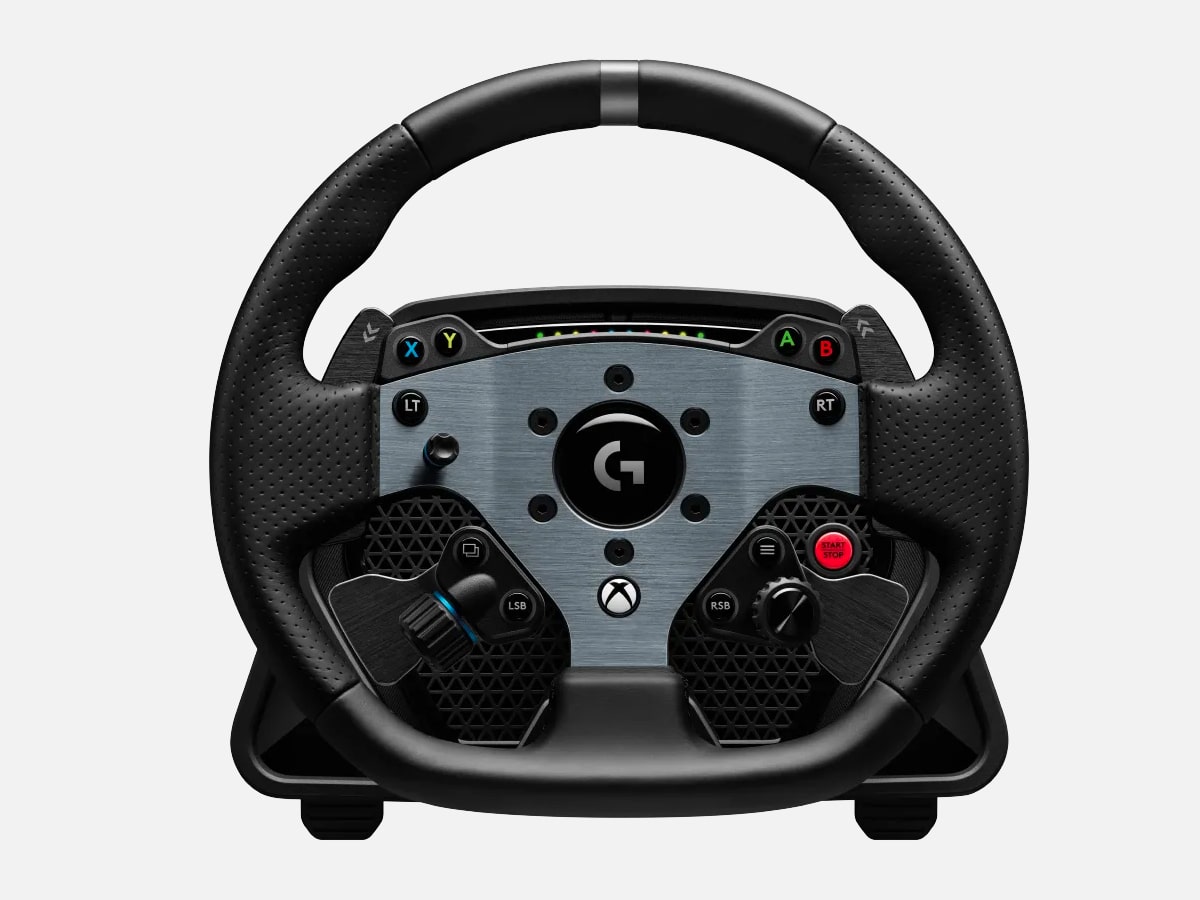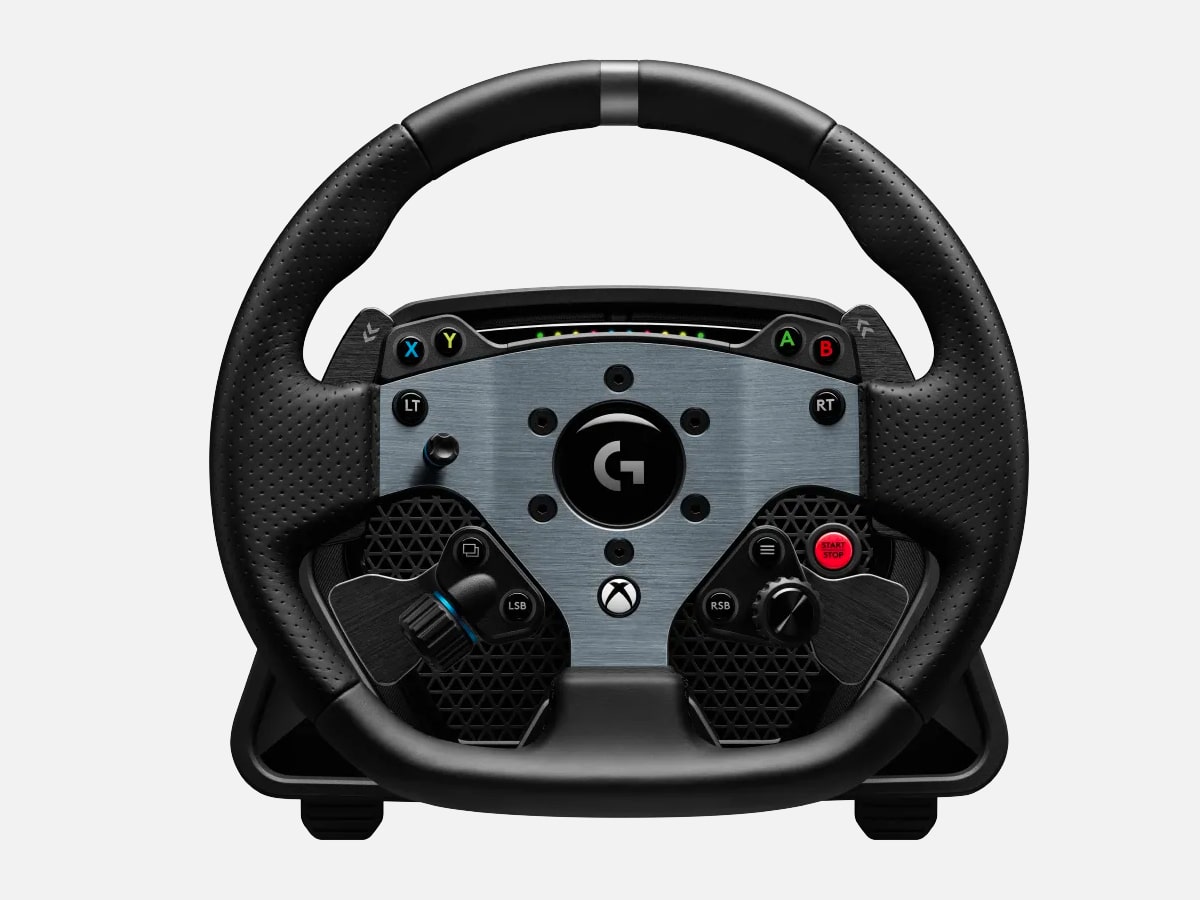 Logitech G PRO Racing Wheel
With Direct Drive and TRUEFORCE feedback technology, the Logitech G PRO Racing Wheel provides a professional-grade connection to the racetrack. The Logitech G Pro Racing Wheel ushers in a new era of e-racing, taking advantage of magnetic gear shift paddles with contactless hall effect sensors to help deliver a "realistic, mechanical feel." With a fully tested PRO "thumb sweep" button arrangement, twin-clutch paddles, and simple installation, bring the F1 experience home across PC, PlayStation, or Xbox. – AU$1,499.95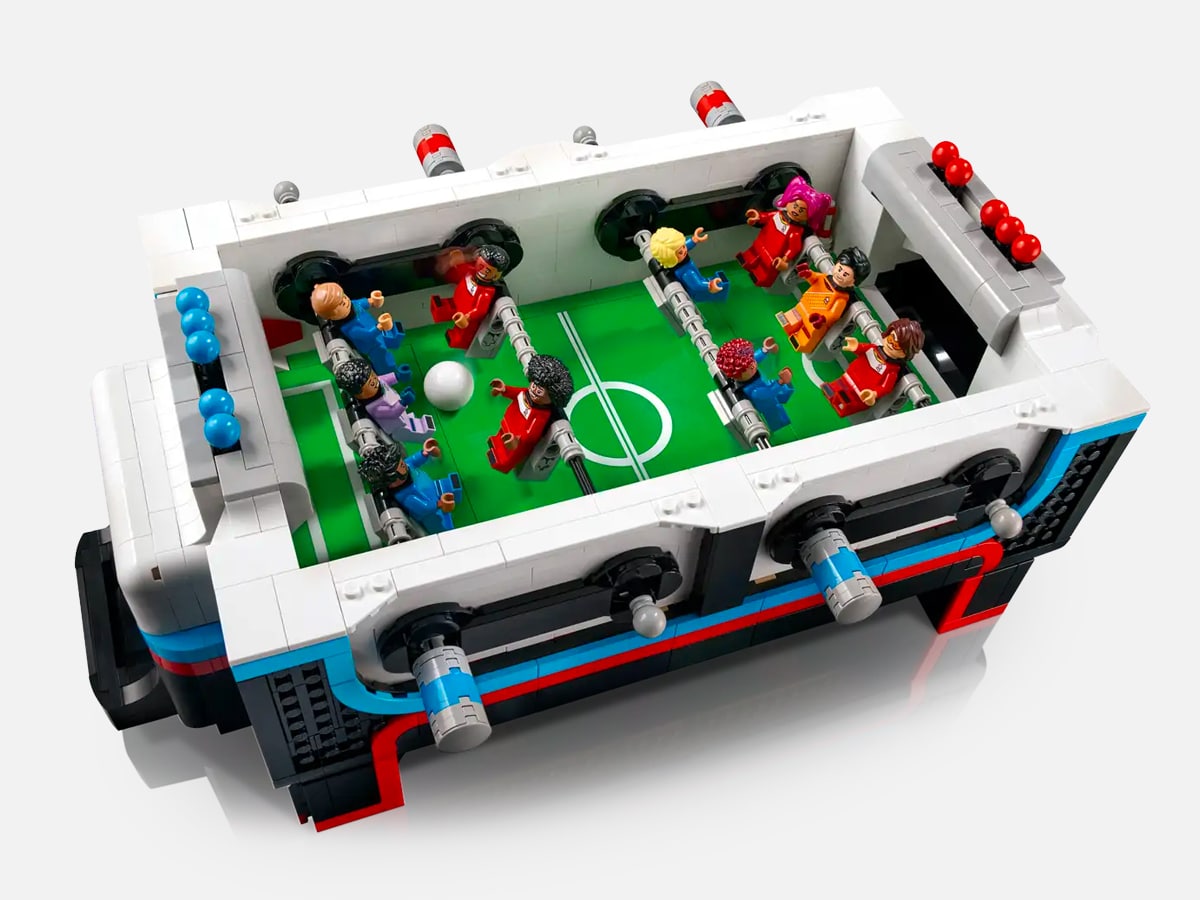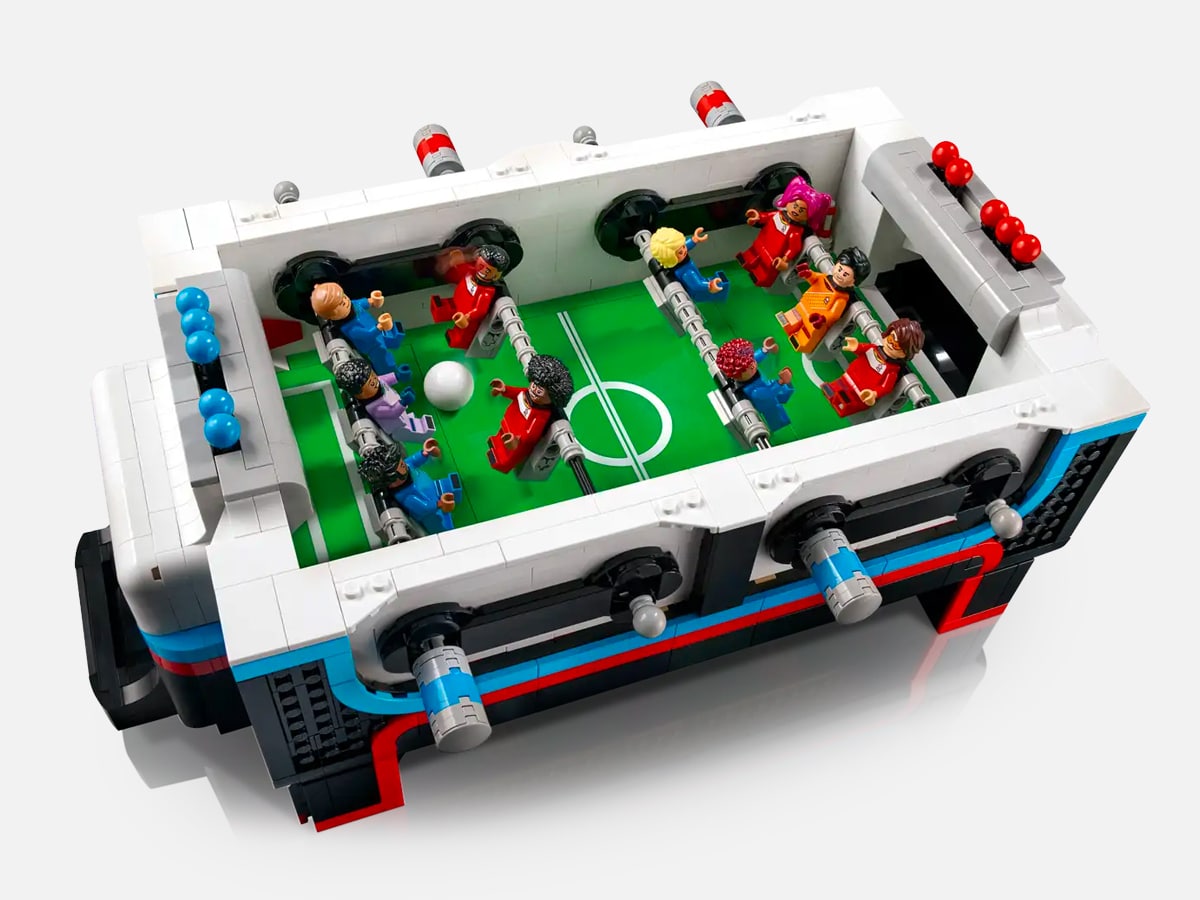 LEGO Table Football
LEGO's Table Football Set is perfect for smashing after a loss and the ideal choice for getting your football fix if you didn't watch the cup. The small table has two rods on each side, with two teams comprising a goalie, two defenders, and two colour-coded abacus-style scoreboards. Included in the 2339-piece set are 22 uniformed Minifigures with 44 unique heads and wigs for maximum customisation options. You can even fill your grandstand with the leftovers for 12 uniformed Minifigures. While it's not exactly big, the playable LEGO® Ideas Table Football set lets sports fans recreate the world game at home.– AU$379.99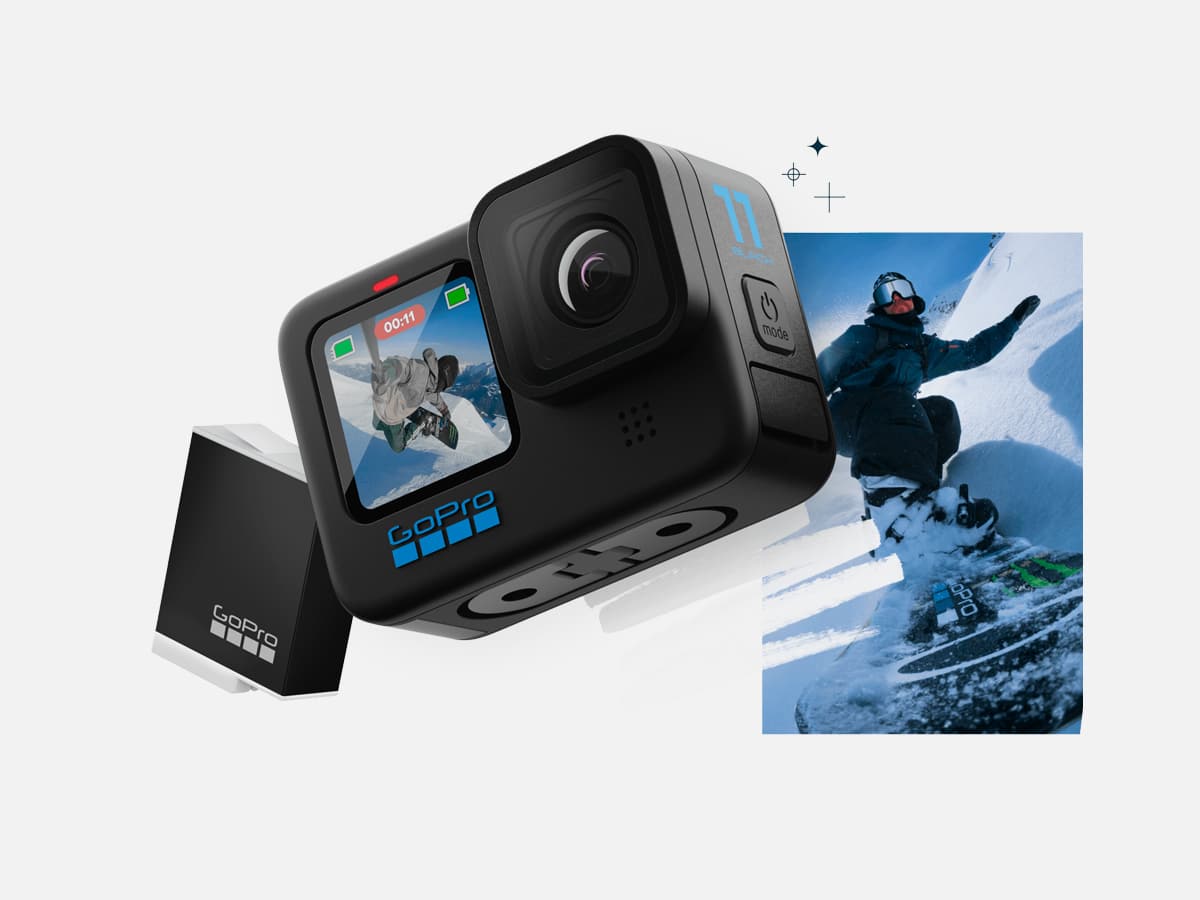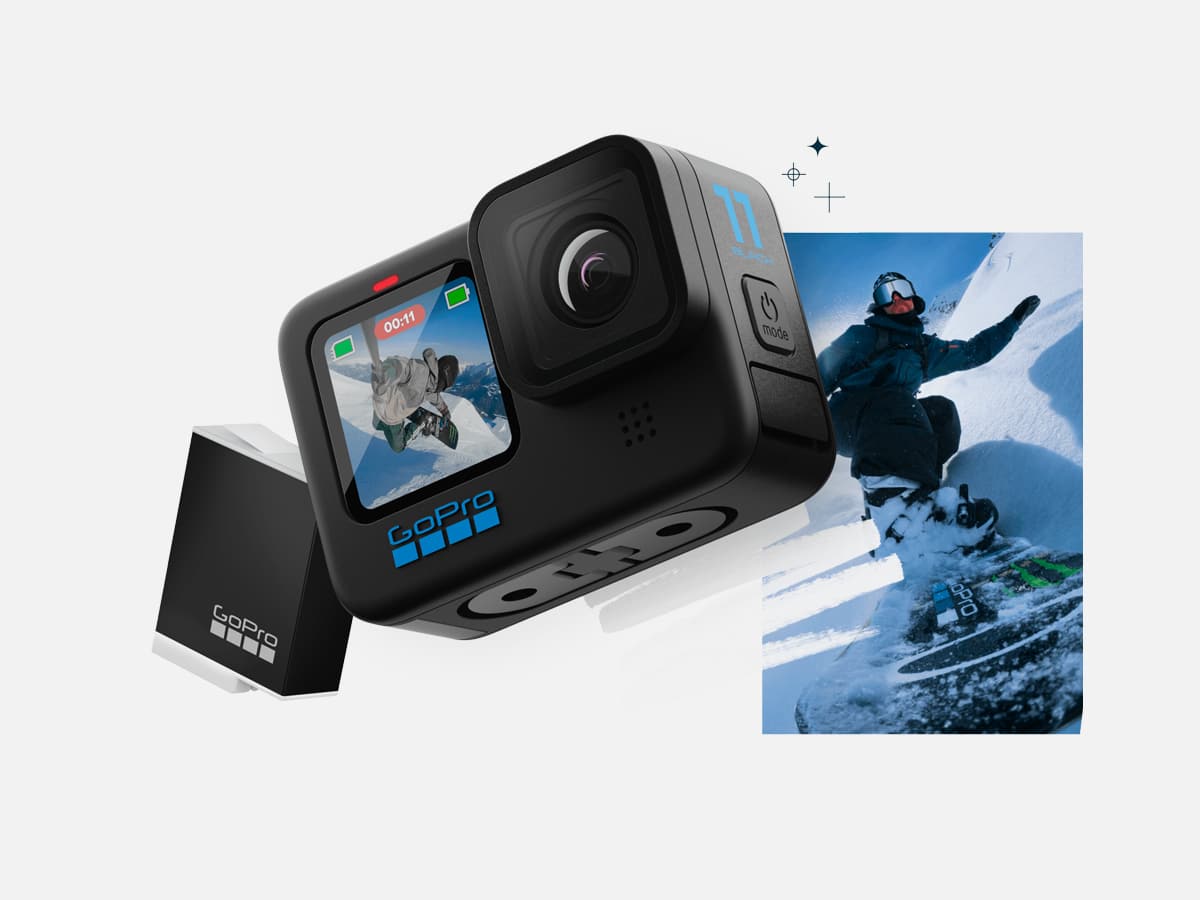 GoPro Hero 11 Black
GoPro turned it all the way up for creators, outdoing themselves once again with their latest action camera release, adding 10-bit colour, a wider and more immersive field of view, and an enhanced level of stabilisation to the already impressive levels we found on the Hero 10 Black. Bolstering its already incredible feature list is HyperSmooth 5.0 technology, in-camera 360-degree Horizon Lock, three new Night Effect Time Lapse presets, TimeWarp 3.0 captures at 5.3K, plus simpler camera control with Easy and Pro modes. Oh, and they finally boosted battery life, extending recording times up to 38 per cent in HERO11 Black. As small as the GoPro is, it's still the mightiest action camera money can buy. Until the next iteration, that is. See you next year when we invariably add the HERO12 to our 2023 gift guides!– AU$869.94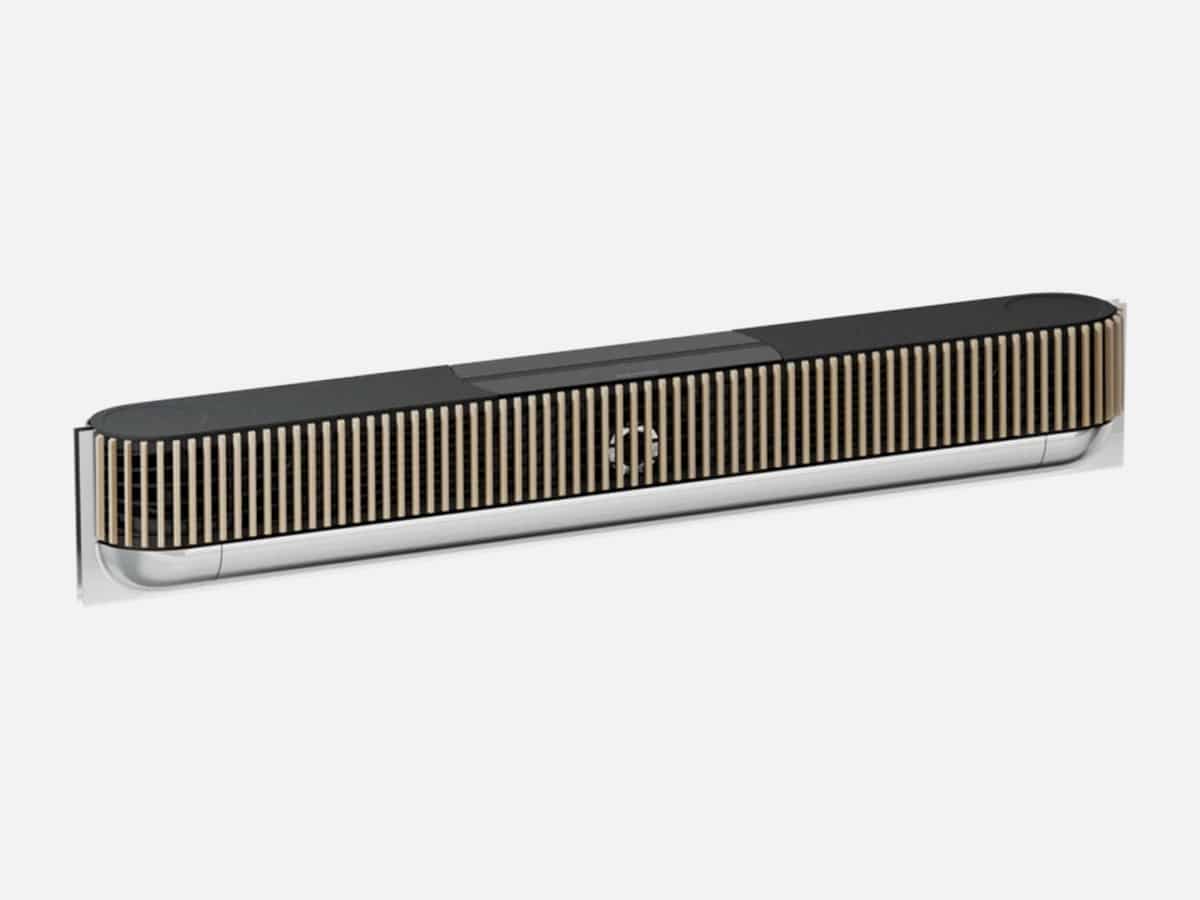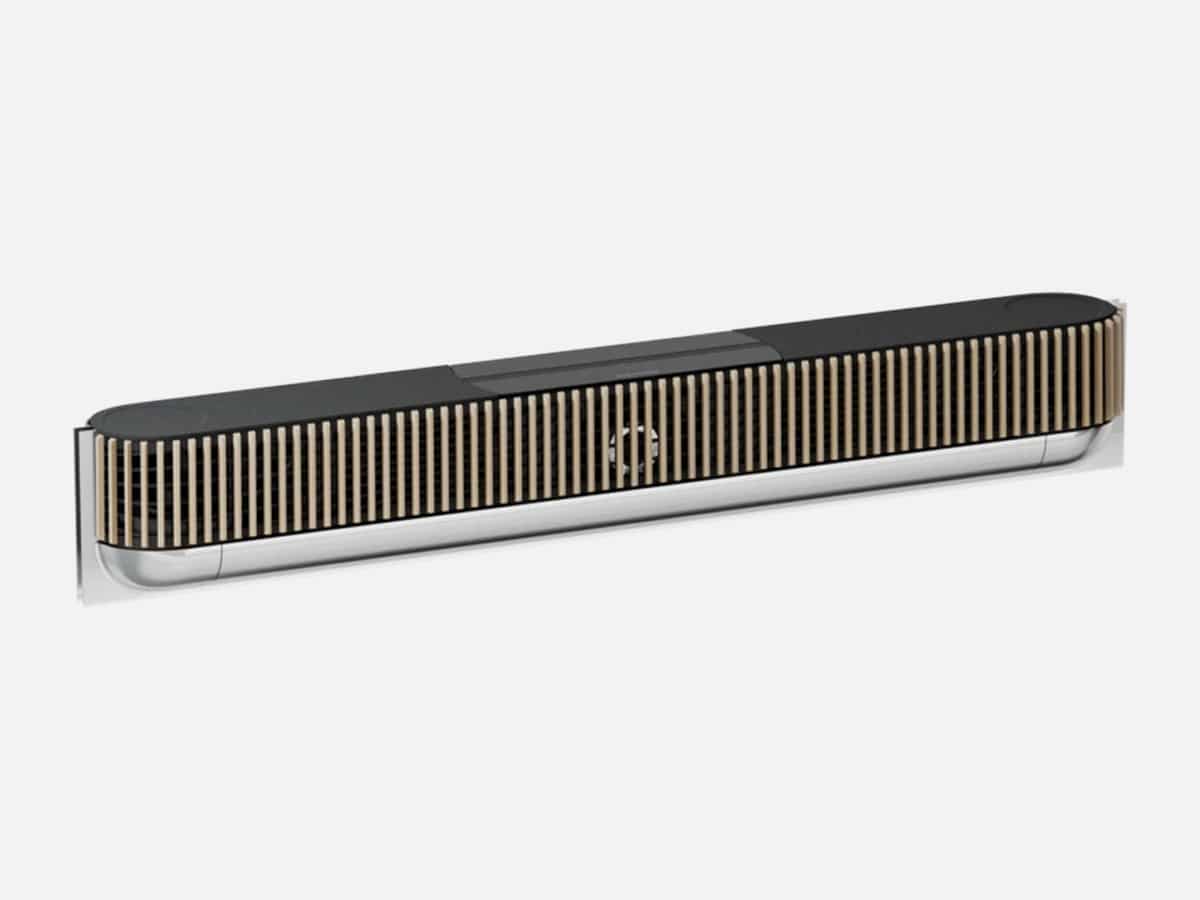 Bang & Olufsen Beosound Theatre Soundbar
When this bad boy dropped back in September, we said the Bang & Olufsen Beosound Theatre Soundbar is an investment for decades to come. Because when it comes to sound, the Danish brand Bang & Olufsen doesn't mess around. Experience 12 speaker drivers, two custom-made 6.5-inch woofers, and 800 watts of amplification power, delivering up to 112dB of sound pressure. It's more than enough to fill your viewing space with rich audio waves. And if you're wondering where the weird shape comes from, the Bang & Olufsen soundbar is a modular design intended to empower you to update rather than replace the soundbar over time, with included side wings designed to fit 55-inch, 65-inch or 77-inch panels. It's a big boy sound toy that will last well past your next TV upgrade. – AU$13,650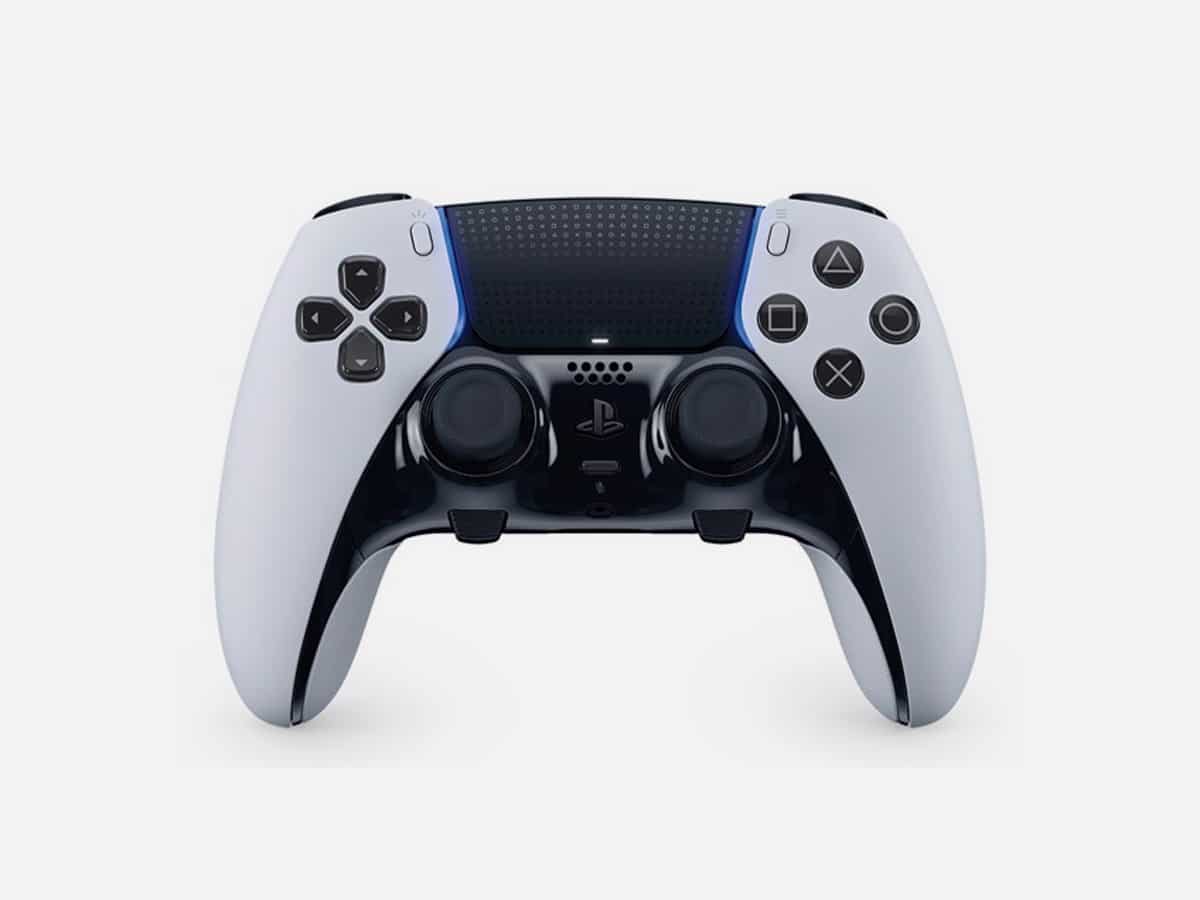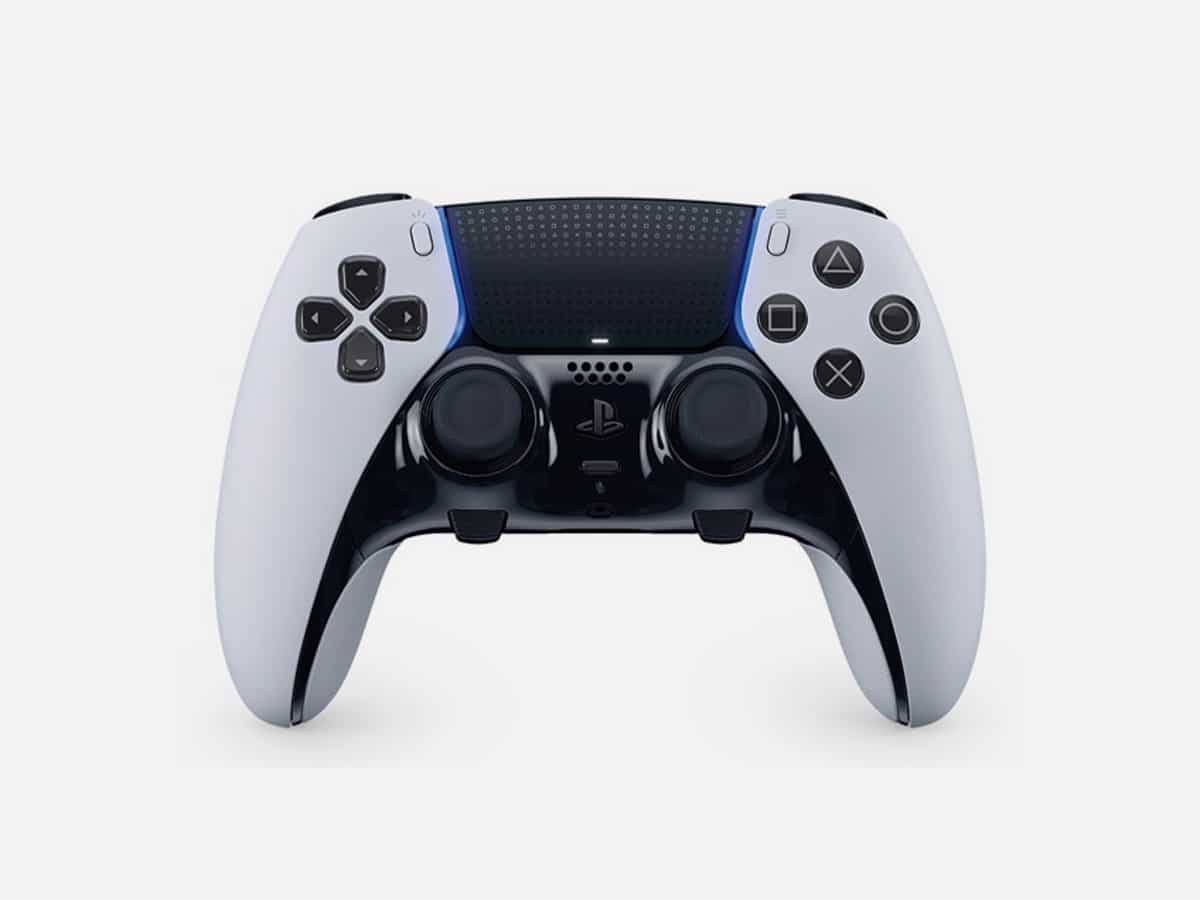 Sony DualSense Edge Wireless Controller
The Sony DualSense Edge Wireless Controller was the first official custom controller for the PS5. Designed with great performance and personalisation in mind, the custom DualSense controllers enable you to create your own unique gaming experience so you can play your way. Sony builds on the DualSense's design and style, adding a sporty touch with a black-and-white colour scheme and PlayStation shapes pattern on the touchpad and trigger surfaces. Because it's a pro controller, you get all the buttons and customization choices you need to make it your own. – AU$339.95 (USD$199.99) Available now for Pre-Order. Australia Release Date: Jan 26, 2023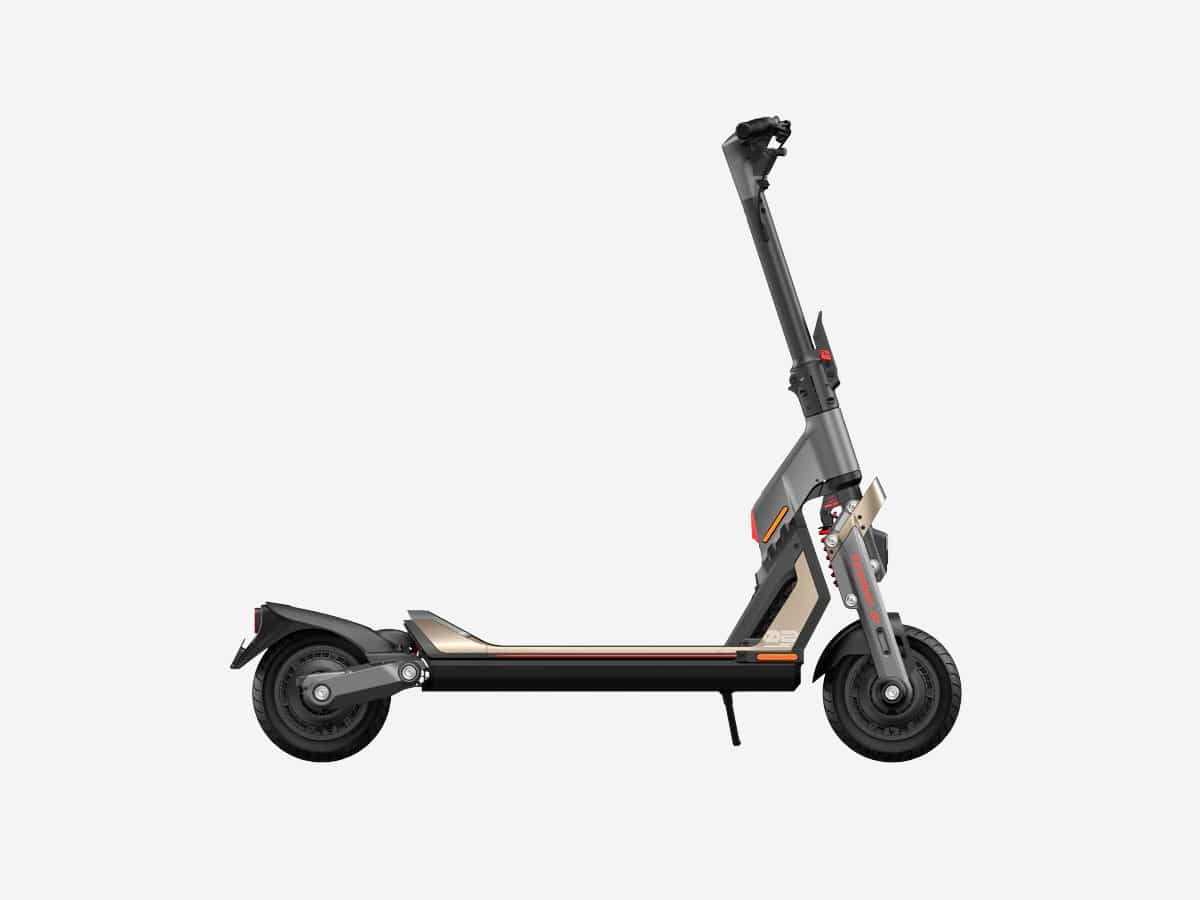 Segway SuperScooter GT Series
The Batsh*t Crazy Segway SuperScooter GT Series with Dual 1500W Motors is the epitome of big boy toys in the modern world. Go from zero to 30 miles per hour in just 3.9 seconds and reach a top speed of 43.5 miles per hour, just like its fellow two-wheeled big brothers. The dual 1500W motors offer a peak power output of 6000W and a digital screen that displays all the information you need while riding. Strap yourselves in for Christmas, it's time to join the scooter gang.– AU$2,499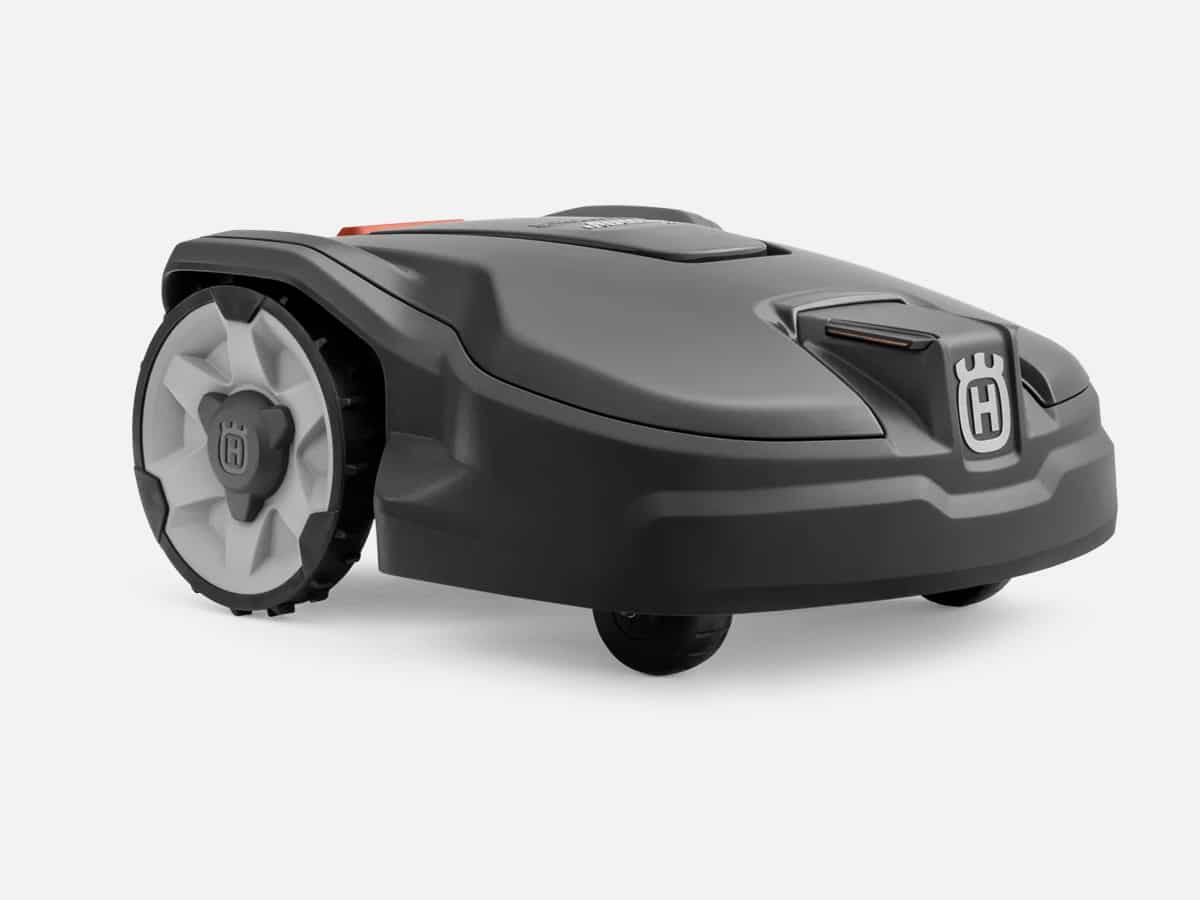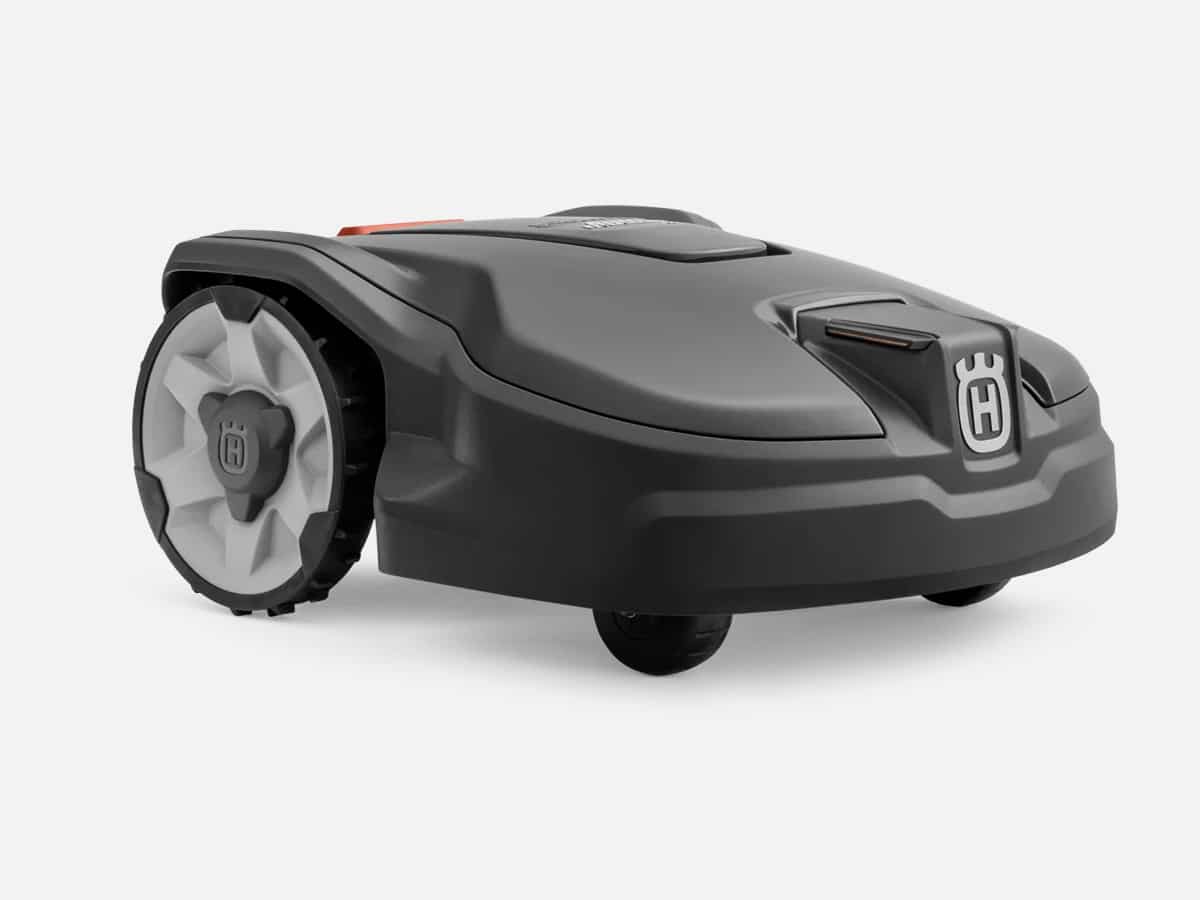 Husqvarna Automower 305
I'm sure we've all got nostalgic memories of watching dad cutting the grass on a hot summer's day just before the family comes around for celebrations. Well, imagine if dad didn't have to? Introducing the Husqvarna Automower 305, a robotic lawn mower that offers a perfectly trimmed lawn and more free time for the important things in life. Ideal for smaller gardens, the Automower 305 can handle up to 600 m² of grass (provided it's open and relatively flat). A fantastic entry-level solution to automated lawn maintenance, it'll even stand up to the weather, quietly and effortlessly cutting grass, rain or shine, day or night. Plus, control everything from up to 30m away via Bluetooth using the Connect@HOME app. It's the future of lawn care and a terrific big-boy toy for your designated Christmas grass cutter! – AU$1,739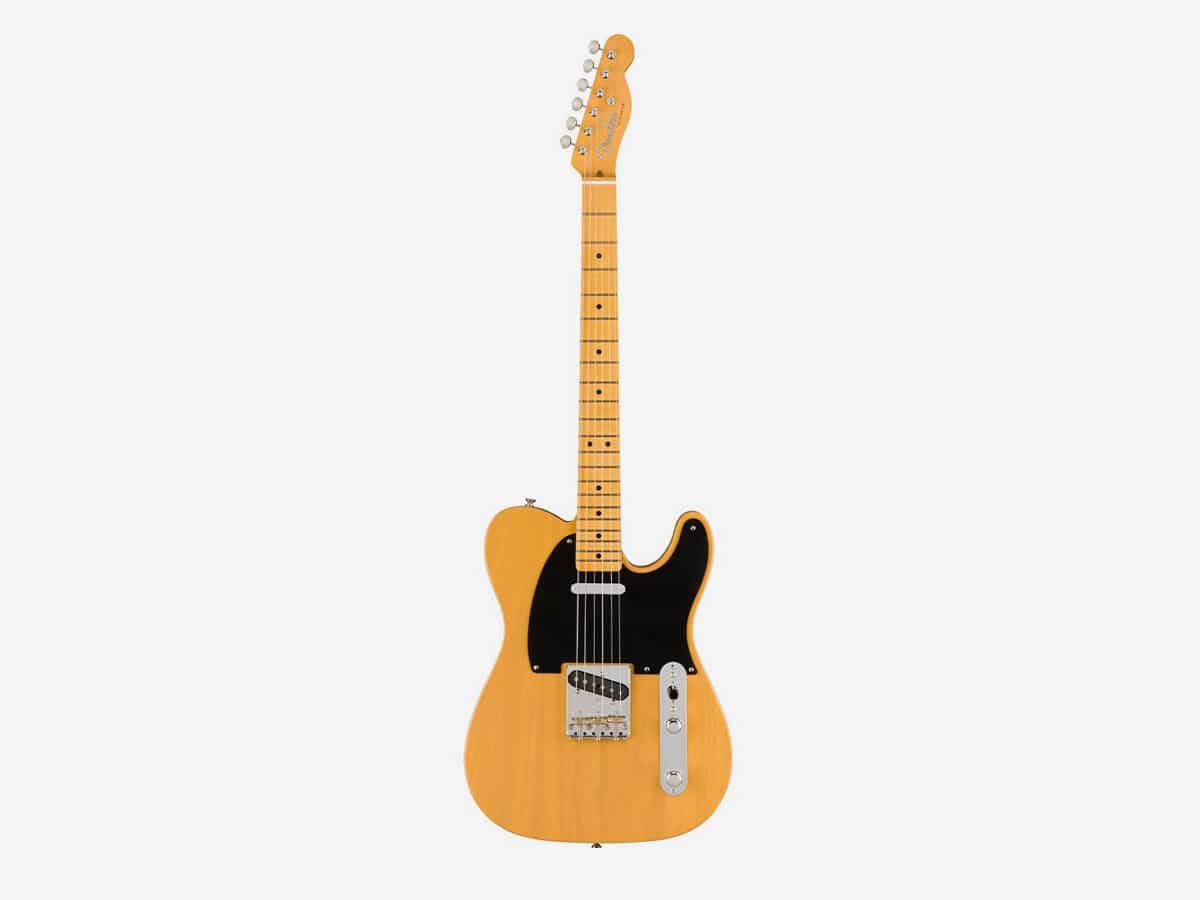 Fender American Vintage II '51 Telecaster
In October, Fender pulled back the curtain on its American Vintage II Series instruments with a range of guitars that recreate the brand's most iconic and sought-after models. Now readily available for those who don't have the time to go skulking around vintage guitar shops in search of a hidden gem, these big boy toys of the rock n roll world could be a Christmas miracle. With a selection of absolute classics from the '50s, '60s and '70s, all built precisely to the original specs, many of which feature nitrocellulose lacquer finishes designed to provide the authentic vintage Fender look as they age over time, the American Vintage II 1951 Telecaster® is the stuff of legends. – AU$3,990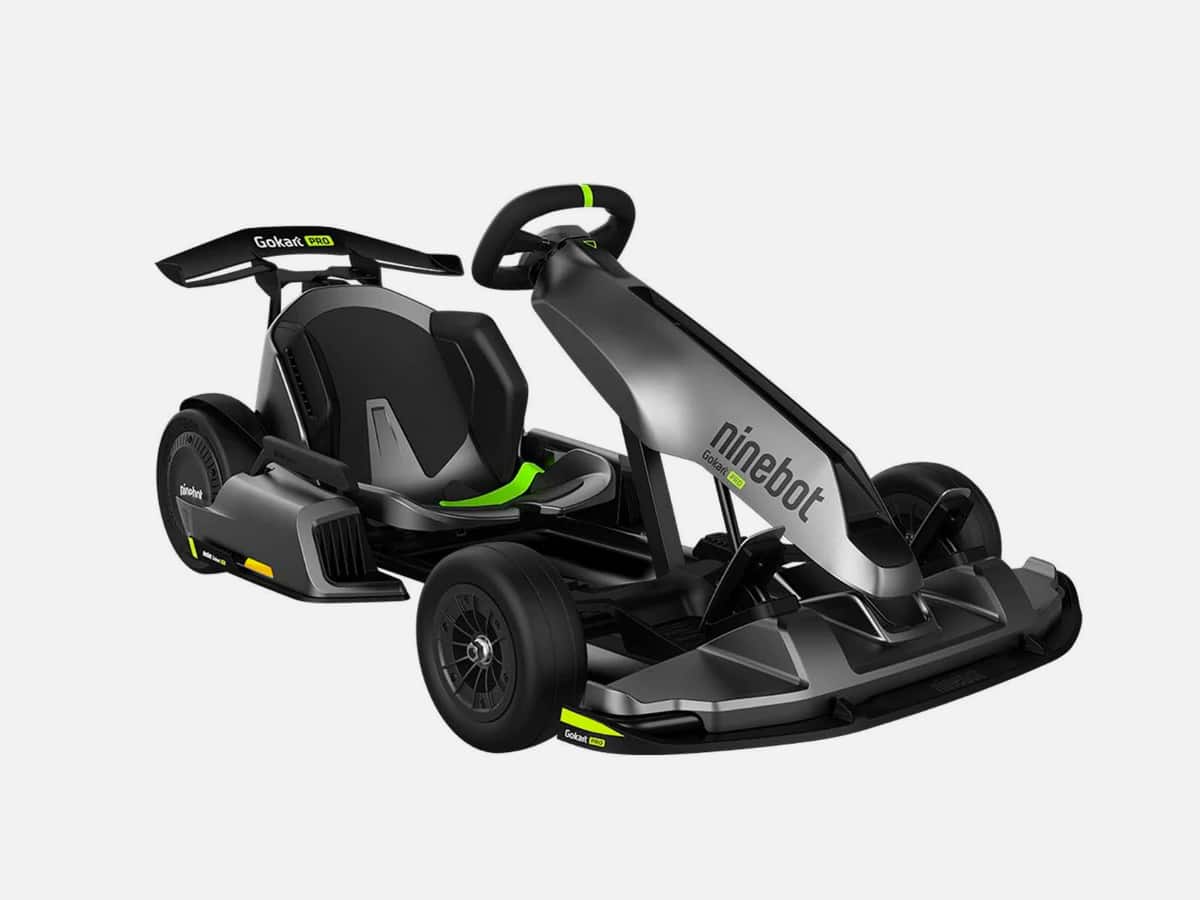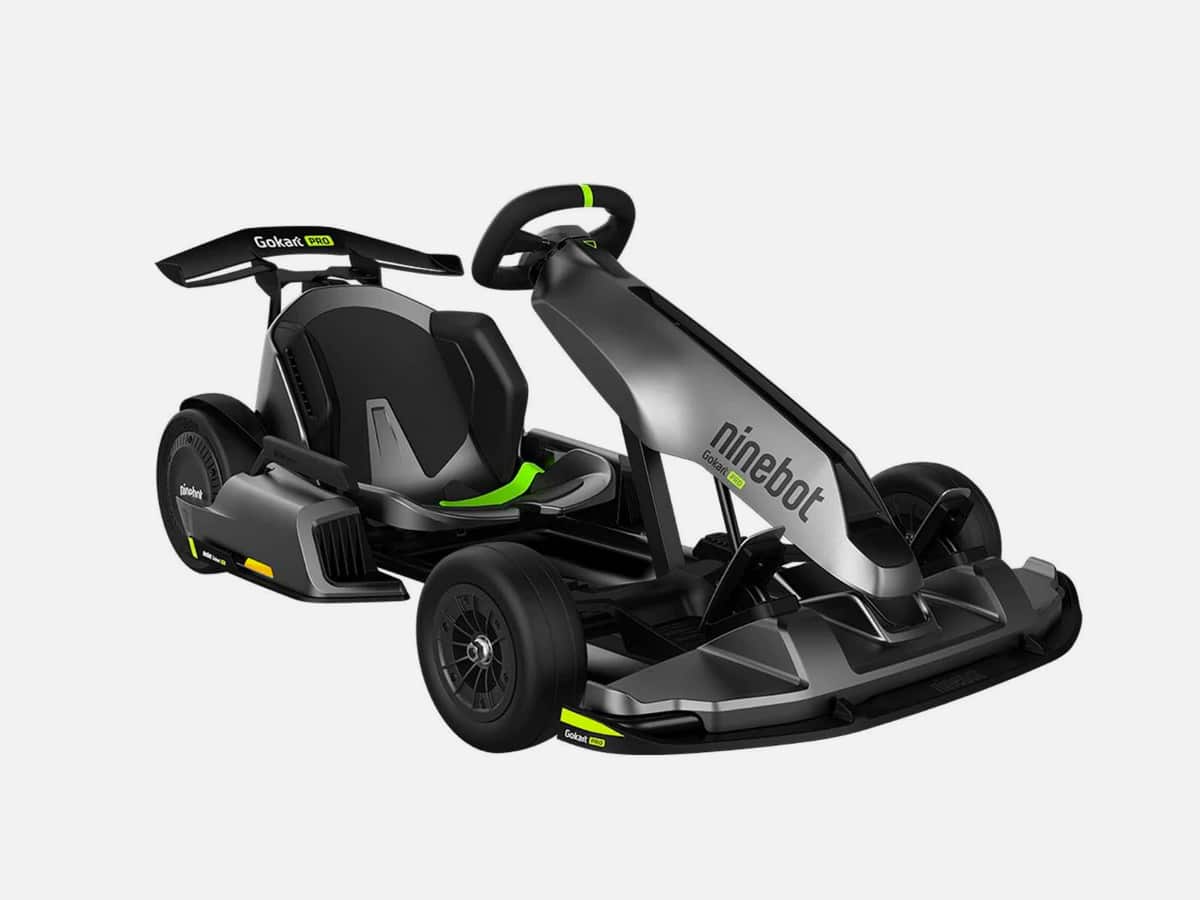 Segway Ninebot Go Kart Pro
Race like a pro and enjoy the adrenaline-pumping performance of the Segway Ninebot Gokart Pro. Feel like a professional driver with access to innovative features like the Drifting Assistant System and 10.2 G acceleration, alongside other design advancements. Constructed with an adjustable frame and steering wheel to accommodate riders ranging in height from 4'5″ to 6'3″. The high-strength frame can support up to 100kg of payload, plus high torsional rigidity to effectively withstand road accidents. Now is a good time as any to remind you that the Upgraded Ninebot GoKart PRO is Not For Kids. These kinds of big boy toys are reserved for adults who want to experience karting like never before. Thankfully, without the risk of blue shells trashing your lead. – AU$2,999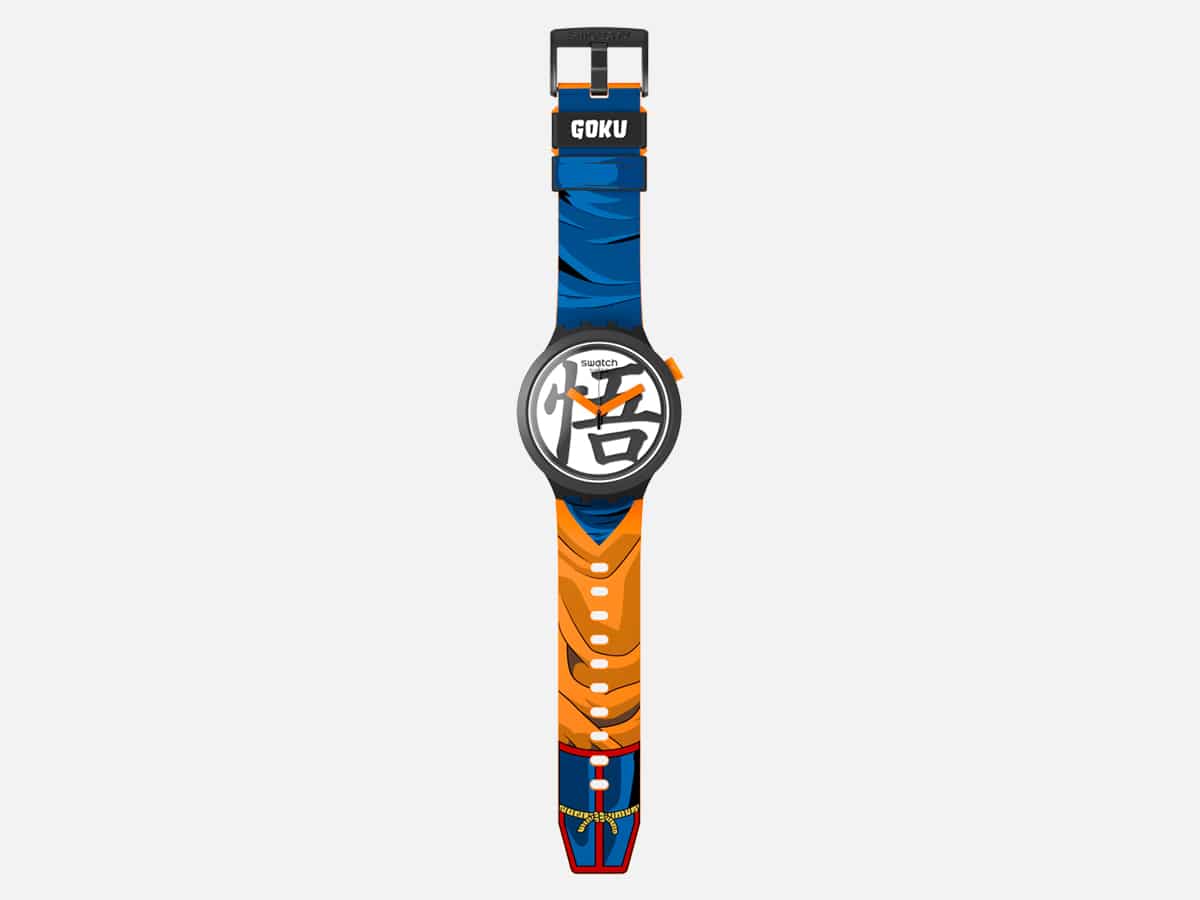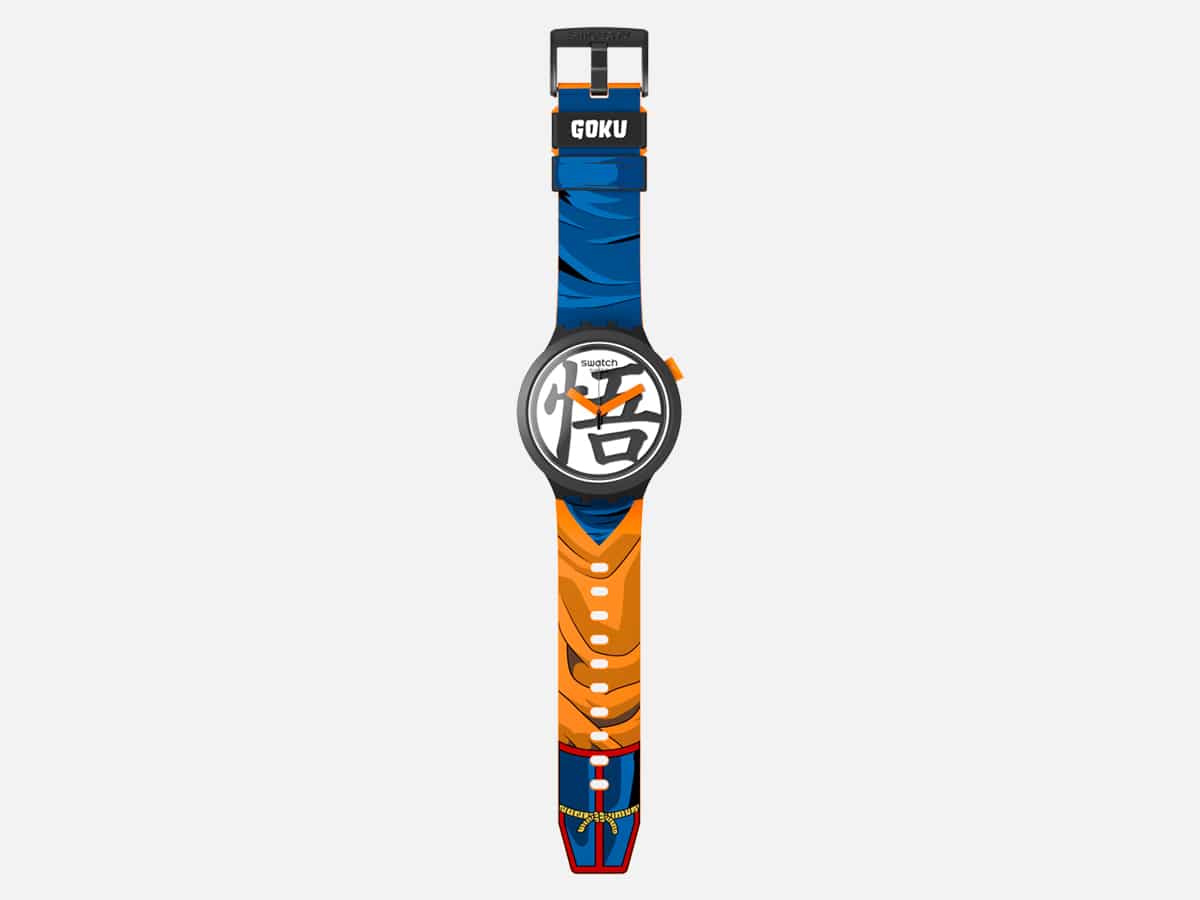 Swatch x DBZ (SB01Z101)
Fortunately, the Swatch X Dragon Ball Z Goku Watch isn't priced at over $9000! But that won't stop wearers from unleashing their inner warrior or doing their best, Kamehameha. The Dragon Ball Z Goku watch features a black plastic case and bezel, and an orange silicone strap with a multi-coloured pattern reminiscent of Goku's famous attire. The white dial features the first kanji character for 'Goku' inscribed in black with a Kintoun, a mysterious nimbus cloud and Goku's primary source of transportation, also appearing in the background. If Goku doesn't happen to be your favourite character, a cast of colourful heroes and villains in the fight for Earth's future is waiting for you inside the Swatch X Dragon Ball Z Collection. – AU$195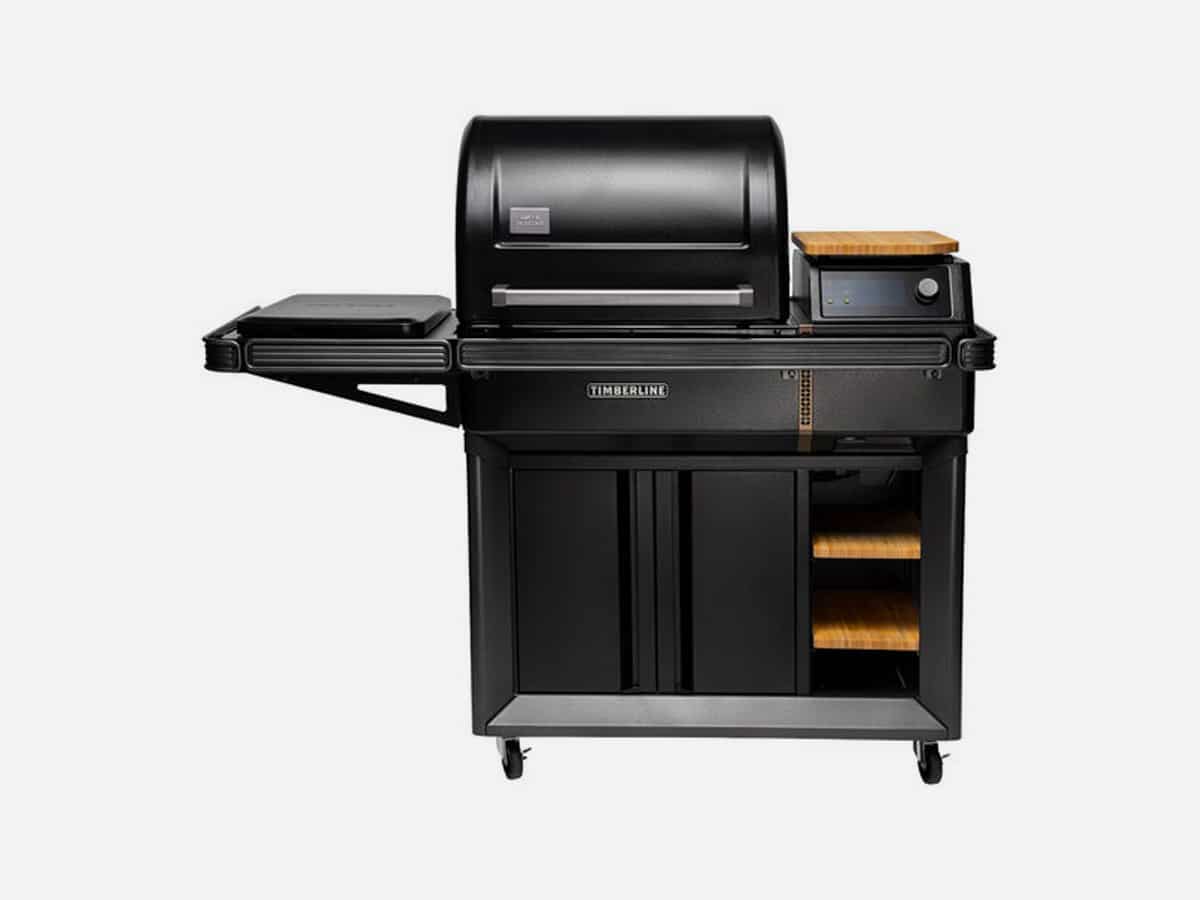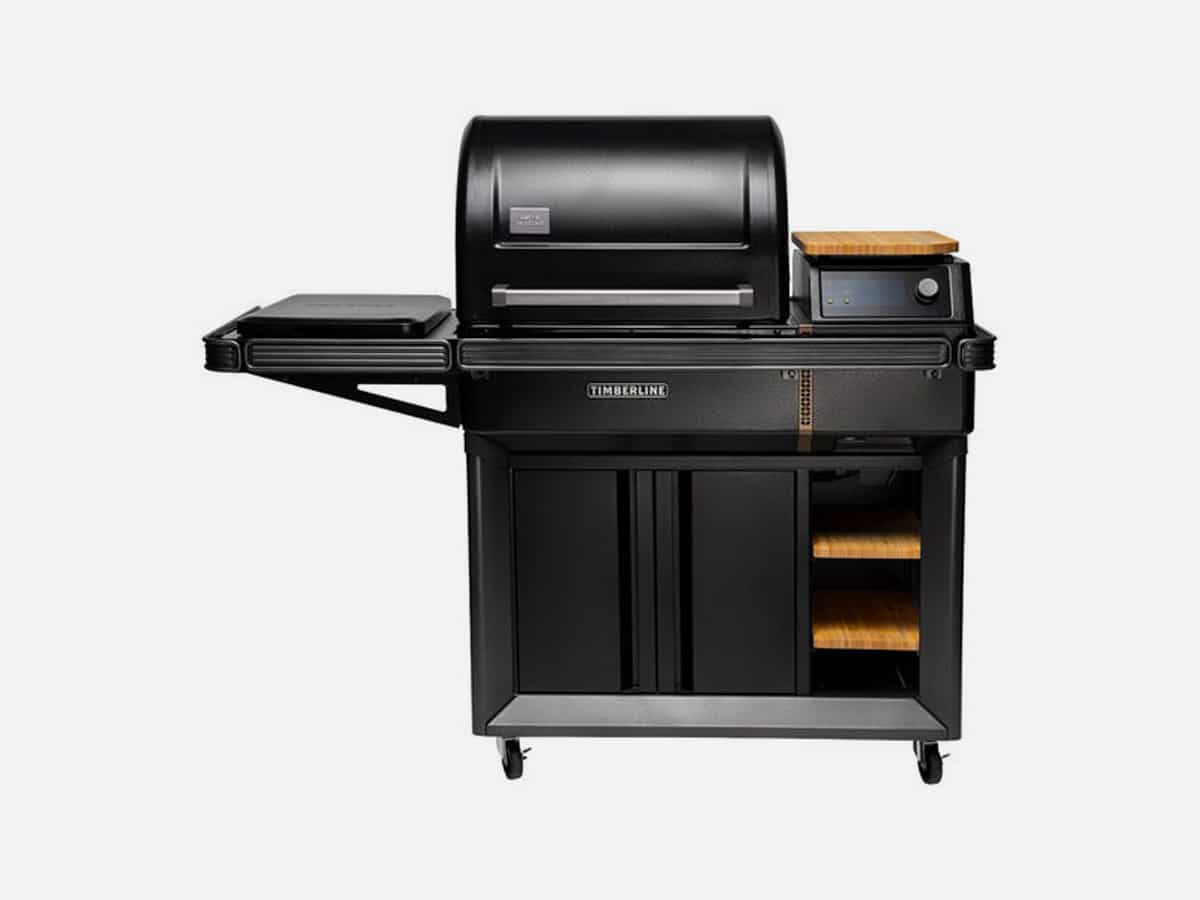 Traeger Timberline Pellet Smoker
Throw a couple of shrimps prawns on the barbie with the Traeger Timberline Pellet Smoker! Boasting an entire kitchen in one grill, the Traeger Induction cooktop enables scorching-hot searing, sautéing, simmering, frying, and more, and the built-in compatibility allows you to create the perfect backyard cooking setup. Also adding to the elevated cooking experience is an intuitive touchscreen display and simple controls that are easy to use, ensuring perfect results every time. With the all-new Traeger Timberline Wood Pellet Grill, discover what the ideal big boy toy outdoor cooking setup looks like. – AU$6,999
---
Featured Video from Man of Many