Get a Gift As Unique As She Is This Valentine's Day and Save 25%
In Partnership with MysteryVibe
This Valentine's Day, ditch the chocolate and roses and go straight to the heart of what the holiday is all about: love. You don't have to be Casanova to light her fire when you can get her a gift that's guaranteed to hit all the right spots. It comes to us from sexual wellness company MysteryVibe and takes the form of their customisable and ultra-versatile couple's vibrators. Delivering powerfully good vibes, each one sets the stage for an epic night of romance with many more to come. Speak the language of love and take 25% off Crescendo 2 and Poco as part of the brand's Valentine's Day sale.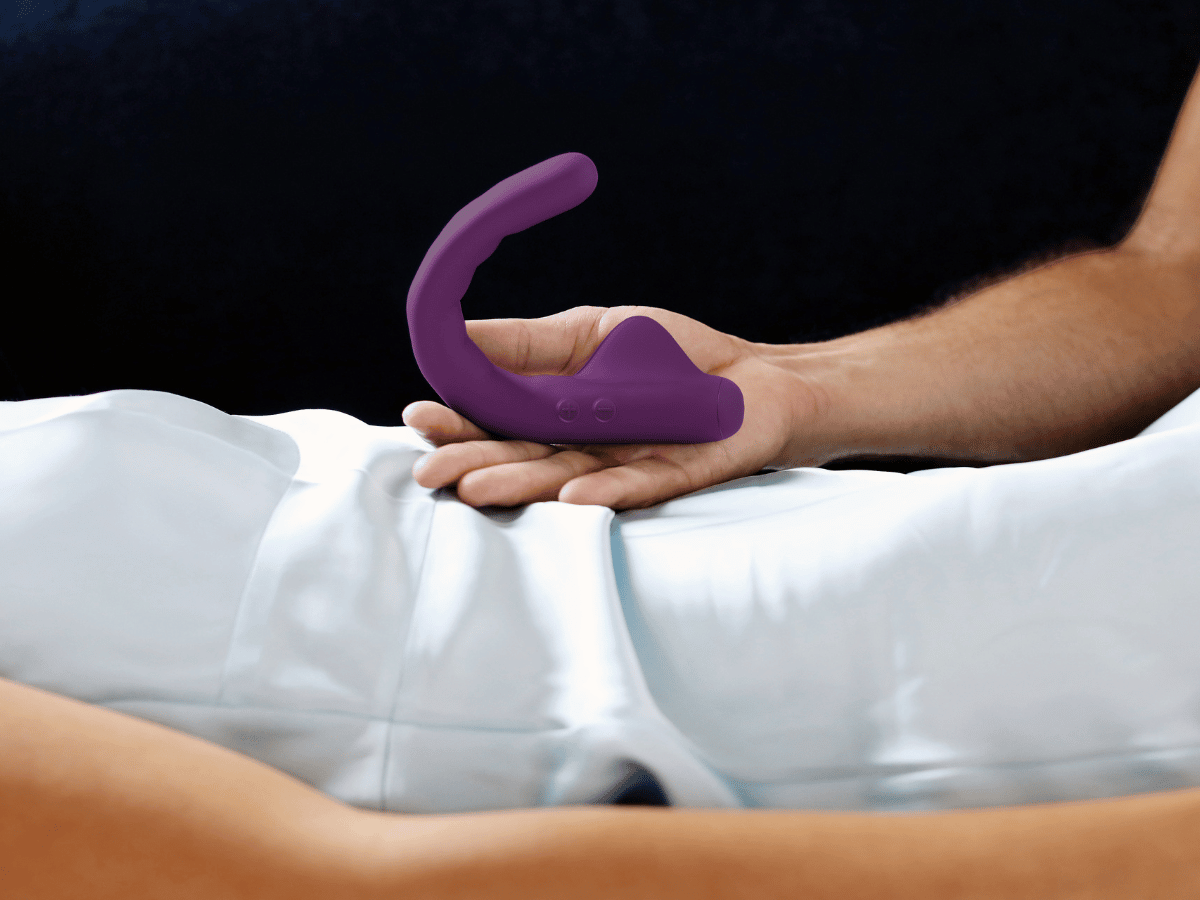 What makes these vibrators stand out from the rest? A lot, it turns out. In addition to 22+ international design awards and various doctor endorsements, they're the world's first and only truly bendable vibrators. Not just ultra-flexible, each one can be bent into entirely new shapes and thereby used in a variety of sexual positions and situations. The possibilities are virtually limitless when you bring Crescendo 2 or Poco into the bedroom, unlocking new pathways to personal and mutual pleasure with every new session.
The geniuses behind this vibrator collection are world leaders in sexual health and wellness, MysteryVibe. This company recognised right away that everyone's body is different and that pleasure is not a one-size-fits-all paradigm. From the very beginning, they challenged the design status quo by way of their sleek and customisable vibrators for solo play and sexual intercourse alike. The result? Vibrating aphrodisiacs that effectively act like the coveted love potion #9 but in the form of a sex toy.

Hit All the Right Spots (Her and Yours) With Crescendo 2
Dubbed the "Rolls Royce of vibrators" and the "best couple's vibrator" by sex and relationship therapists, Crescendo 2 takes everything you know about pleasure and turns that dial all the way up. Under its plush skin of body-safe silicone, 6 high-powered motors deliver 16 intensity levels along with a host of assorted vibration patterns. Bring in the product's superior bendability and you get effective stimulation to any erogenous zone on anyone's anatomy—sincerely—whether that be the clitoris, G-spot, A-spot, breasts, penis, P-spot, perineum, or anus.
Explore Crescendo 2 with a partner during foreplay to elevate 69, oral sex, and other acts of passion, as you build toward blended orgasms for the ultimate Big O experience. Additional features include 100% water-resistance as well as Bluetooth functionality, the latter of which gives users the ability to create and save custom vibration patterns through an adjoining app. As if that weren't enough, the app doubles as a remote control, allowing you to control the product and enhance her pleasure from up to 30 feet away.
Take 25% off Crescendo 2 as part of MysteryVibe's Valentine's Day sale and prepare to get closer to your partner than ever before, with mind-blowing mutual orgasms to match.

Make Her Body Sing Electric With the G-spot Vibrator Poco
Are you ready to master the art of romancing her G-spot? You'll need the right tool for the job and it goes by the name of Poco. This is the only G-spot vibrator that's designed to bend and mimic human fingers and it stimulates her hidden gem with marksman-like precision. The most unforgettable orgasms of her entire life are just a few vibrations away. Don't head into the bedroom without one.
Pocket-sized perhaps, but Poco squeezes massive power into a cute and compact framework. Its 2 interior motors are strategically placed in areas that target the G-spot whilst 16 intensity levels heighten arousal. Unleash your erotic imagination as you rotate through 8 pre-set vibration patterns in conjunction with the different intensity levels, or use the wireless smartphone app to send a custom vibrating telegram to your euphoric Valentine.
For the couple that likes to live on the wild side, Poco's small size makes it the perfect companion for discreet public play. Thanks to 100% water resistance, you can explore and experiment at the beach or in the pool or shower. No matter where you put it to use, this G-spot powerhouse will unlock Big O's and make her body sing electric. Score one for 25% off during MysteryVibe's Valentine's Day sale.

Put the 'Happy' in Happy Valentine's Day
Make it a Valentine's Day to remember by scoring a bendable vibrator and boosting bedroom pleasure in all the best ways. A sweet thing gets that much sweeter when you save 25% on Crescendo 2 and Poco during MysteryVibe's Valentine's Day sale. Your partner won't know how to thank you…or will she?