15 Best Markets in Sydney
The atmosphere of a good market is something everyone should experience. The prospect of finding a hidden gem or treasure, picking up some lovingly crafted products or food directly from the people that produce it, gives a good feeling that you just don't get with big chain supermarkets and stores. What could be better than spending your Saturday or Sunday tasting, smelling and perusing the many great Market stalls in and around Sydney. Here's our list of the Best Farments Markets in Sydney, now you just have to pull yourself out of bed early on Saturday morning, but it's 100% worth it.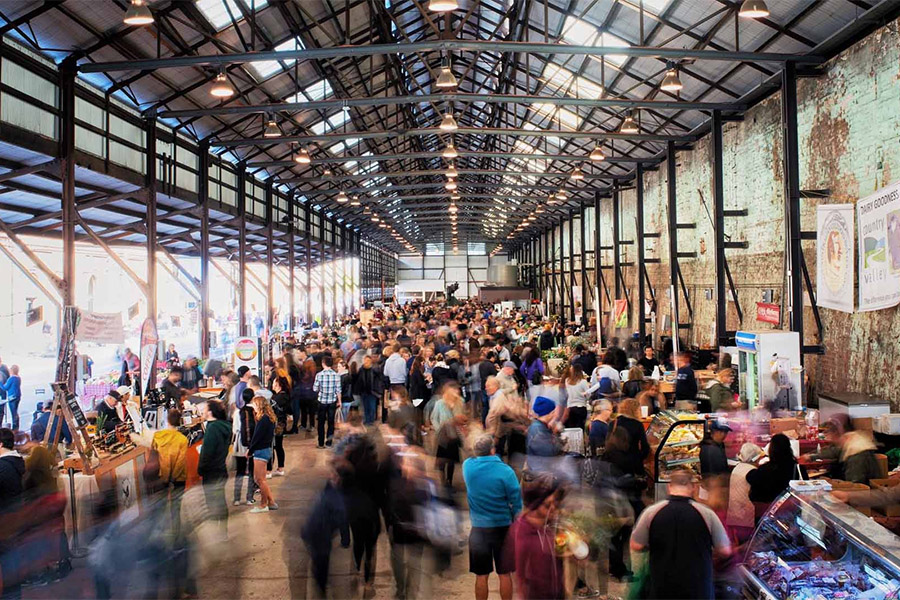 1. Carriageworks Farmers Market
Carriageworks Farmers Market offers seasonal produce that is organic and biodynamic from farmers all across New South Wales. One of the best market Sydney has to offer and a great place to get your fruit and veg if you're in the neighbourhood, they also are offering in 2018 free cooking demonstrations with celebrated chefs showcasing all the seasonal produce.
Address: 245 Wilson St, Eveleigh NSW 2015
Phone: +61 2 8571 9099
Trading hours: Sat 8am-1pm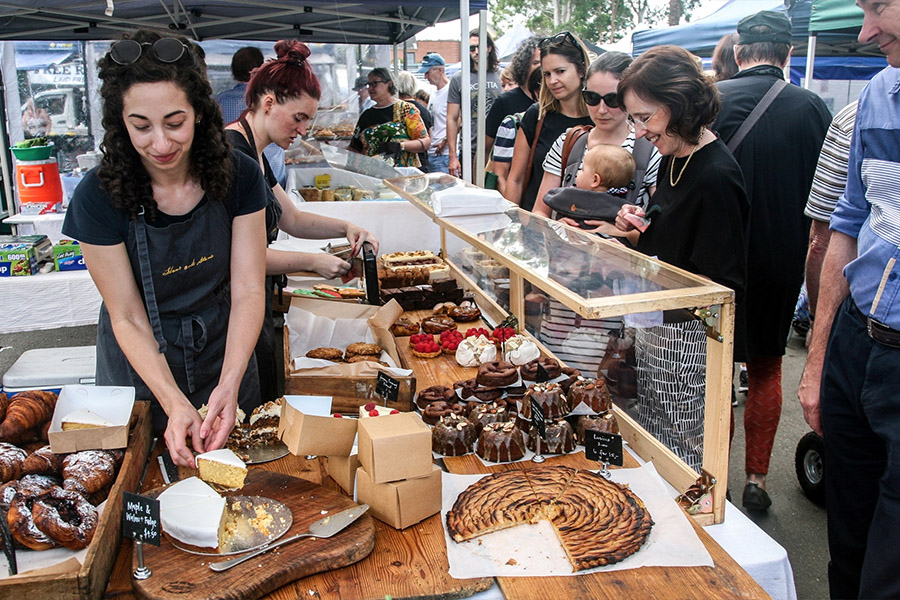 2. Orange Grove Organic Food Markets
You'll be spoilt for choice at the Orange Grove Organic Food Markets. Fresh from the farm is all the fruit and veg you can imagine or want and not only that; you can also find a slew of small goods producers for condiments and specialities including free range eggs, sausages and juicy steaks. Plus you can't visit without trying Bowen's renowned bacon and egg rolls, so popular you have to line up to get your hands on one.
Address: Corner of Balmain Rd & Perry St, Lilyfield NSW 2040
Phone: +61 2 9999 2226
Trading hours: Sat 8am-1pm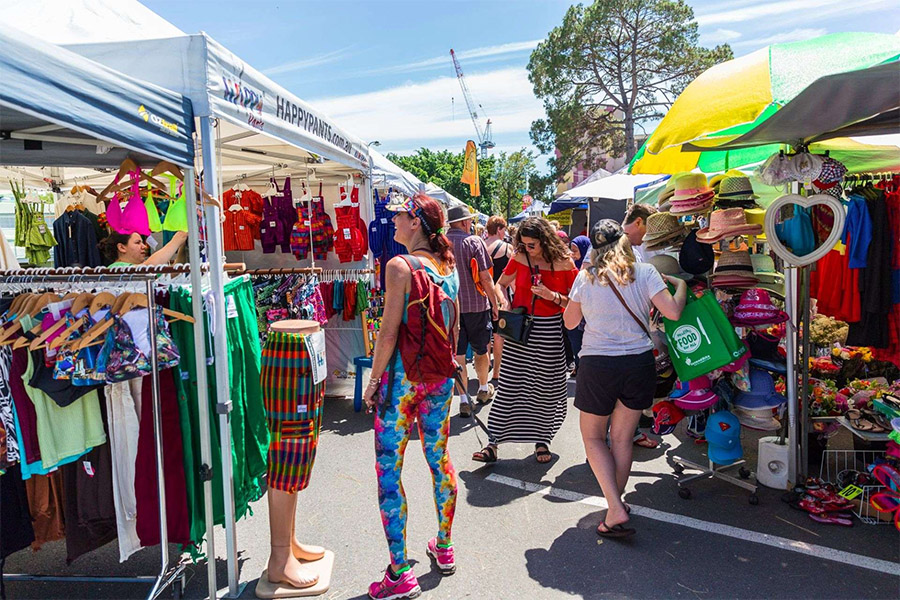 3. Bondi Farmers Markets
Beautiful Bondi has its own popular farmer's market just a hop skip and a jump from the beach. Bondi Farmer's Market lures people from all over the state for their farm fresh local produce. Seasonal fruits and veg, organic meat, cheeses, herbs, homemade jam, seafood and freshly picked flowers are just some of the things you can expect at the market. Best of all, you'll be supporting local producers and farmers by buying directly from them.
Address: Campbell Parade, Bondi Beach NSW 2026
Phone: +61 402 045 990
Trading hours: Sat 9am-1pm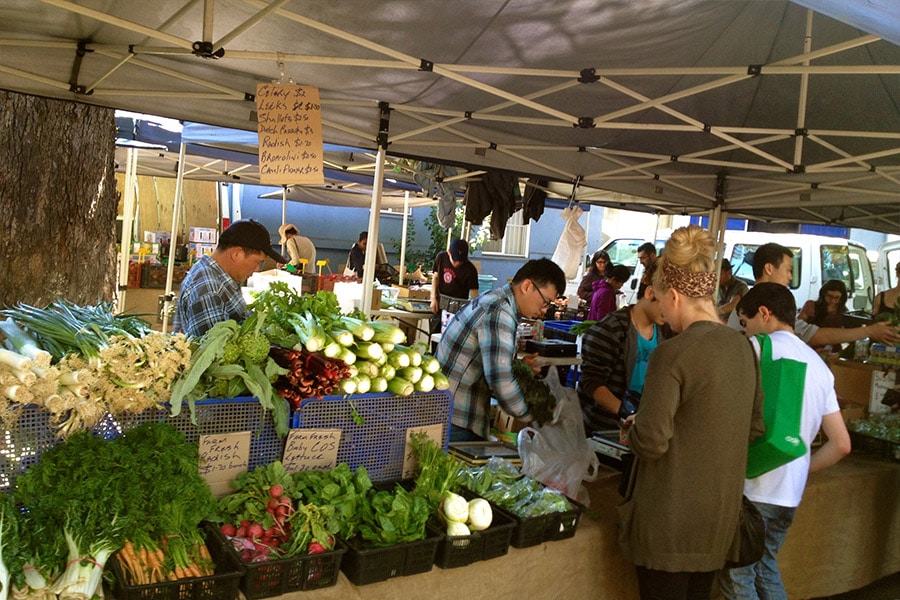 4. Marrickville Organic Markets
Bring your four legged buddy along to Marrickville Organic Markets and see why so many people make the trip to wander around these glorious market stalls. Whatever you're looking for Marrickville probably has it. Vintage clothing, books, fruit and veg, pop up diners, honey, seafood and even tarot reading are just a few of the things these markets have on offer.
---
Featured Video from Man of Many
---
Address: 142 Addison Rd, Marrickville NSW 2204
Phone: +299 99 22 26
Trading hours: Sun 9am-3pm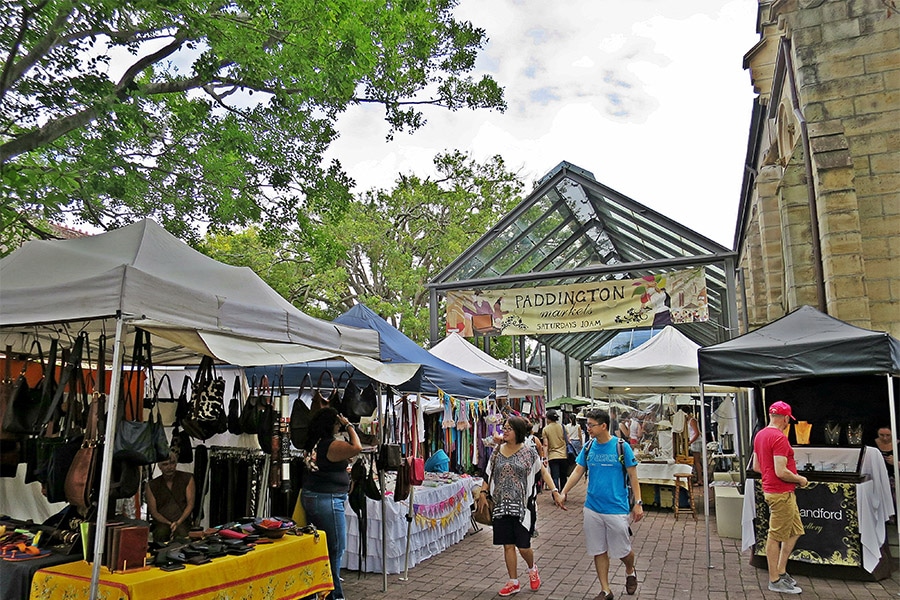 5. Paddington Markets
Stop by Paddington Markets for a day out with friends and family. You'll find local Australian produce and hand crafted items that you won't find anywhere else. Fresh flowers, local breads, handmade chocolates, and homewares plus more are available for your perusal. Don't forget to grab a bite to eat and a delicious coffee.
Address: 395 Oxford St, Paddington NSW 2021
Phone: 02 9331 2923
Trading hours: Sat 10am-4pm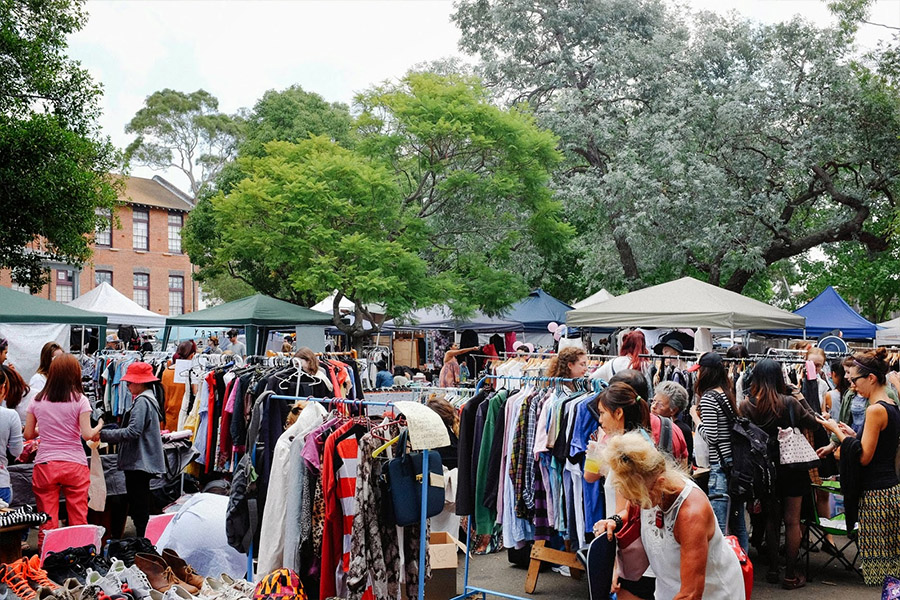 You'll also like:
9 Best Men's Shoe Stores in Sydney
20 Best Beer Gardens in Sydney
19 Cool Restaurants in Sydney for a Fun Night Out
13 Best Vintage Stores and Op Shops in Sydney
6. Glebe Markets
Find a few gems at Glebe Markets, with so many options, you're sure to find something that takes your fancy. Coats, scarfs, hats, books, delicious gourmet food stalls and live music makes this one of the best markets Sydney has to offer. Taste some of the delicious food on offer including spicy rolls and Russian crepes. Pick out your next outfit with Glebe Markets' many fashion stalls featuring pre-loved quality clothes.
Address: Glebe Point Rd & Derby Place, Glebe NSW 2037
Phone: 0419 291 449
Trading hours: Sat 10am-4pm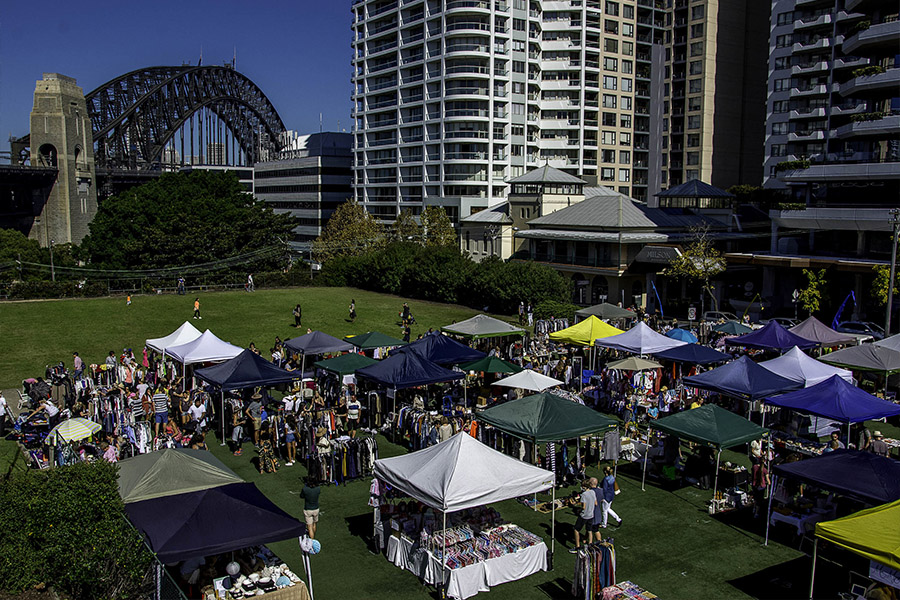 7. Kiribilli Art, Design & Fashion Markets
Kirribilli Markets have been around since the 70s and has only gone from strength to strength in its popularity and size. Boasting 220 market stalls you'll have a packed day visiting all of them. New and recycled fashion, accessories, home wares, gifts, arts and crafts, jewellery, plants and gourmet food is just a taste of what you can expect at Kirribilli Markets. Best of all, all monies raised go towards programs at Kirribilli Centre.
Address: Burton St, Milsons Point NSW 2061
Phone: 02 9922 4428
Trading hours: Sun 9am-3pm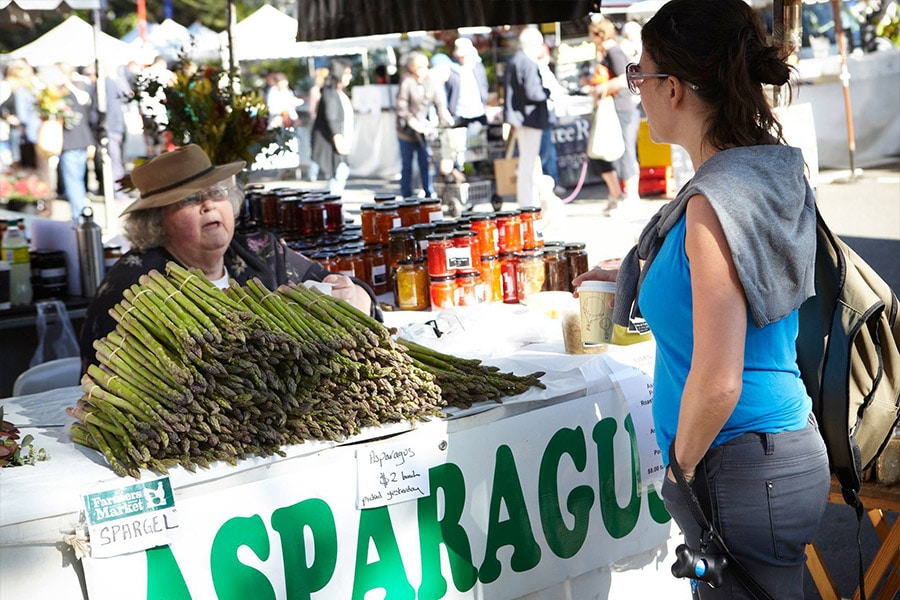 8. Northside Produce Markets
Two Saturdays per month, Northside Produce Markets are open to deliver seasonal produce at its finest. You'll find fruit and veg, artisan cheeses, nuts, organic breads, meats plus fresh and smoked seafood. Pick up some wine or cider for the weekend and if you have a sweet tooth, they've got you sorted with fine pastries, sweets and delicious chocolates.
Address: 200 Miller St, North Sydney NSW 2060
Phone: +61 2 9922 2299
Trading hours: every 1st and 3rd Sat 8am-12pm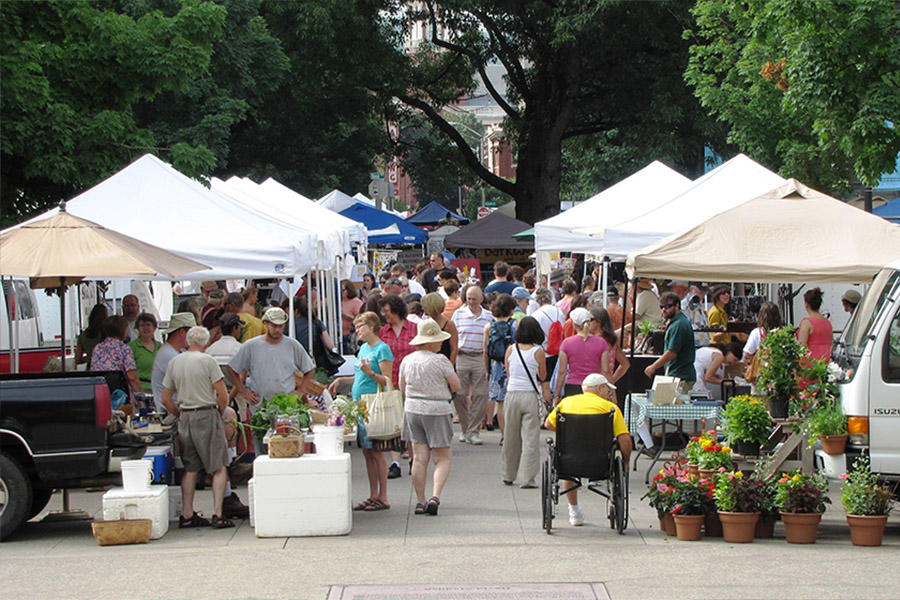 9. Sydney Sustainable Markets
One of the best markets in Sydney is the Sydney Sustainable Markets, where local farmers and artisan producers sell their stock directly to you, the consumer. This market runs a 100% not-for-profit where the money you spend to buy a product will go directly to the producer.
Address: Taylor Square, Oxford Street, Darlinghurst NSW 2010
Phone: +61 416 525 244
Trading hours: Sat 8am-1pm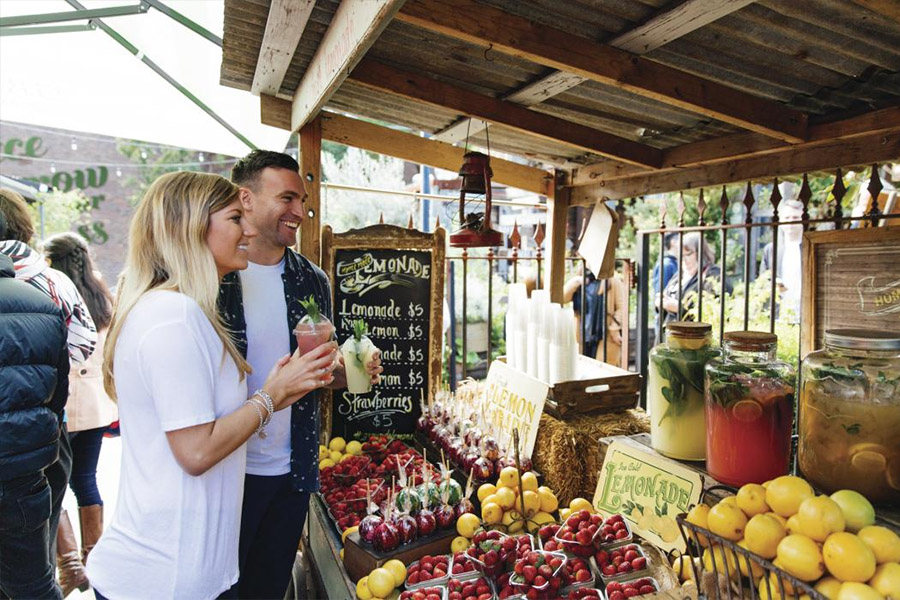 10. Camden Produce Markets
If you're after a guaranteed "genuine Farmers Market" Camden Produce Markets is definitely your go to. Ran by growers and producers, this market implements strict measures to ensure all products sold must be grown, produced or made by the person selling them.
Address: 40 Exeter St, Camden NSW 2570
Phone: +61 477 224 881
Trading hours: Sat 7am-12pm

11. Manly Market Place
Manly Market Place is a truly unique open-air market marketplace that showcases emerging designers in fashion and gifts. Take a stroll through the stalls in the sunshine, and soak up the atmosphere right in the heart of Manly. You'll find plenty of local boutique shops and bars to stop in and have a bite to eat and a drink after you've spent the day at this picturesque seaside village.
Address: Sydney Rd, Manly NSW 2095
Phone: +61 435 388 410
Trading hours: Sat & Sun 9am-5pm

12. Rozelle Collectors Market
Looking for something specialised or just special, you'll find it here at Rozelle Collectors Market. Over 20 years old and still going, this Sydney market offers more bargains than you can count. Dig deep and you're sure to find something that peaks your interest.
Address: 663 Darling St, Sydney NSW 2039
Phone: 0402 666 272, 0478 015 203 (Sat & Sun)
Trading hours: Sat & Sun 9am-3pm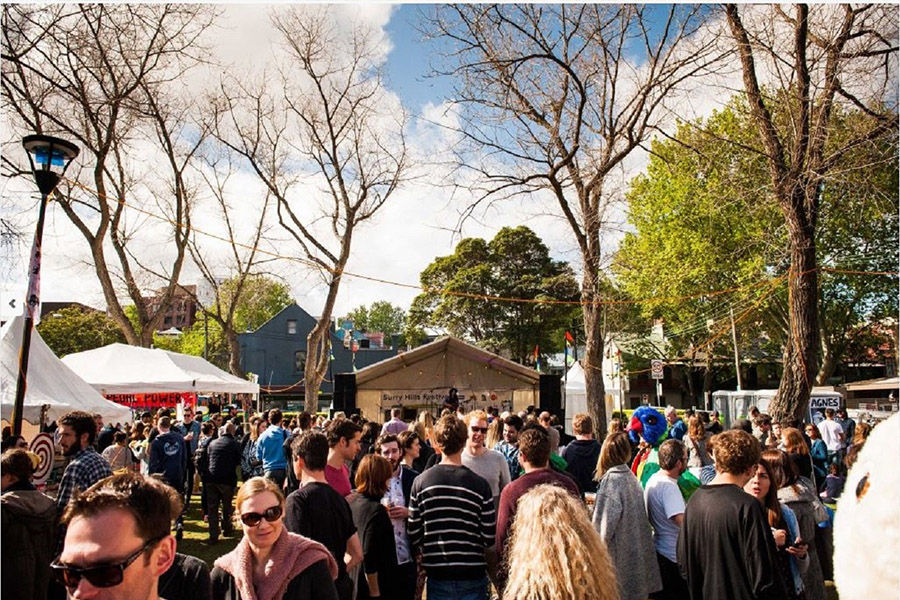 13. Surry Hills Markets
Specialising in handmade, second hand and recycled goods, Surry Hills Market is a great place to spend your Saturday morning digging for treasures. Operating as an open-air market, you'll find vintage fashion, antiques, loads of handmade treats and products, beauty products and more. Not only that, they're also an essential fundraiser for the Surry Hills Neighbourhood Centre.
Address: Crown St, Surry Hills NSW 2010
Phone: +61 2 9356 4977
Trading hours: Sat 8am-4pm (1st Saturday of the month)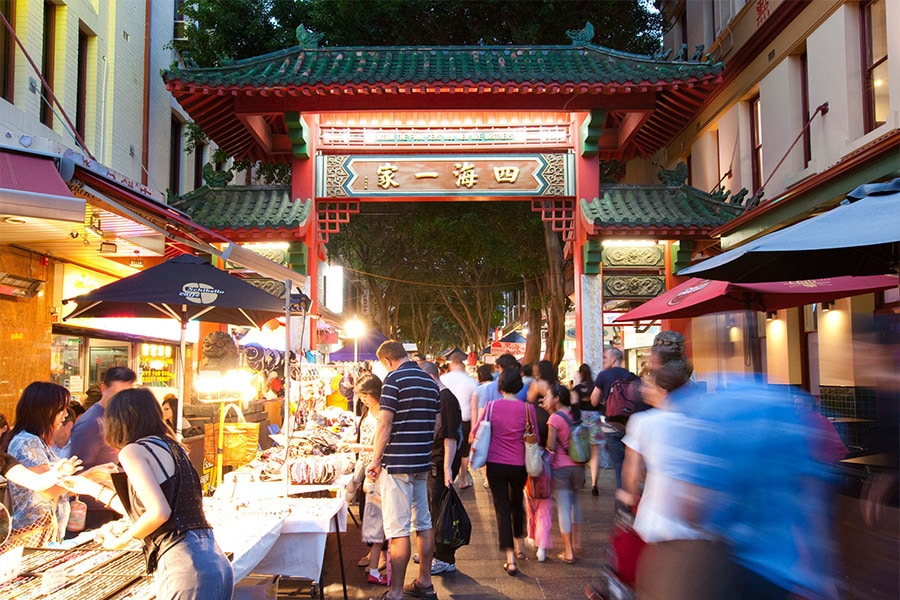 14. Chinatown Night Markets
This vibrant market to life at night in the heart of one of Australia's biggest Chinatowns. The Chinatown Night Markets offer Asian street food at its finest and attracts a whole range of people from all walks of life. With such a variety of delicacies from Taiwan, Korea, Japan, Malaysia and Vietnam, you're sure to find something new and exciting to try. And it's not just food on offer; you'll also find young designers selling their clothing, jewellery home wares and electronic accessories.
Address: Little Hay St, Sydney NSW 2000
Phone: 04 0266 6272 (Tue-Fri)
Trading hours: Fri 4pm-11pm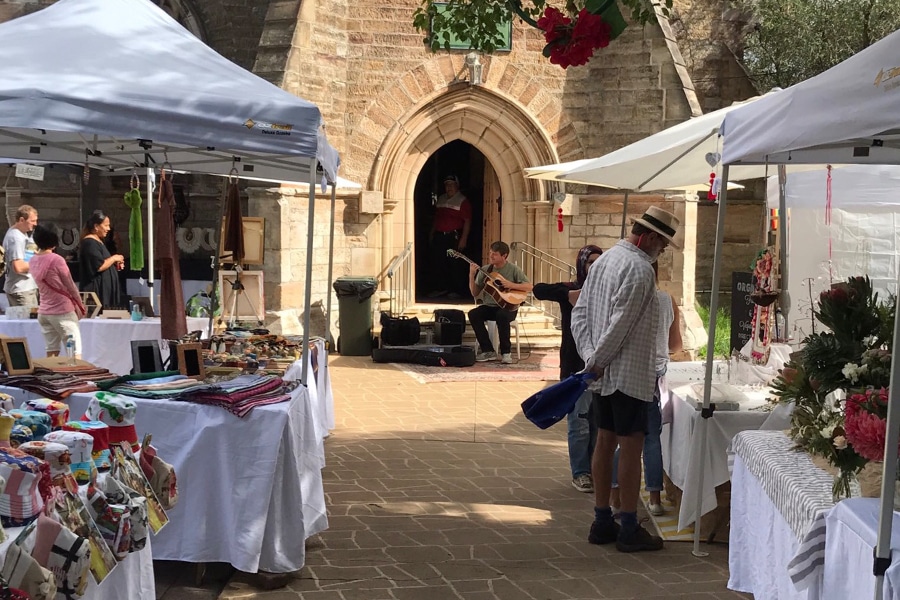 15. Balmain Market
Balmain Market is not just a market but a community and is held every 2nd and 4th Saturday on the grounds of St Andrews Church. Homewares, arts, crafts, plants, jewellery and antiques are all on offer for those willing to do some snooping for a bargain. You can also grab something to eat from one of the food vendors including burgers and a resident Turkish Gozleme stall.
Address: 217-223 Darling St, Balmain NSW 2041
Phone: +61 411 047 655
Trading hours: Sat 9am-3pm (2nd and 4th Saturday)

General FAQ
What are the best markets in Sydney?
Some of the best markets in Sydney are the Chinatown Night Market, Glebe Markets, Paddington Markets and Bondi Farmers Markets.
When is the Rozelle Maket open?
The Rozelle Collectors Market is open Saturday and Sunday from 9am-3pm
You'll also like:
9 Best Men's Shoe Stores in Sydney
20 Best Beer Gardens in Sydney
19 Cool Restaurants in Sydney for a Fun Night Out
13 Best Vintage Stores and Op Shops in Sydney

---
Featured Video from Man of Many