A Valentine's Day Gift Guide made entirely for him; it is Man of Many, after all. While the romance and passion of the big day can often focus the spotlight exclusively on the ladies, we're here to help you find a more direct route to your man's heart before you venture a little further south. Inside the Man of Many 2023 Valentine's Day Gift Guide For Him, you'll find an assortment of stylish wardrobe additions, cracking fragrances, a touch of skincare, everyday essentials like umbrellas, plus a portable charcoal BBQ from a Michelin Star chef. Show him how much you love him this Valentine's Day with these gift-guide recommendations from Man of Many.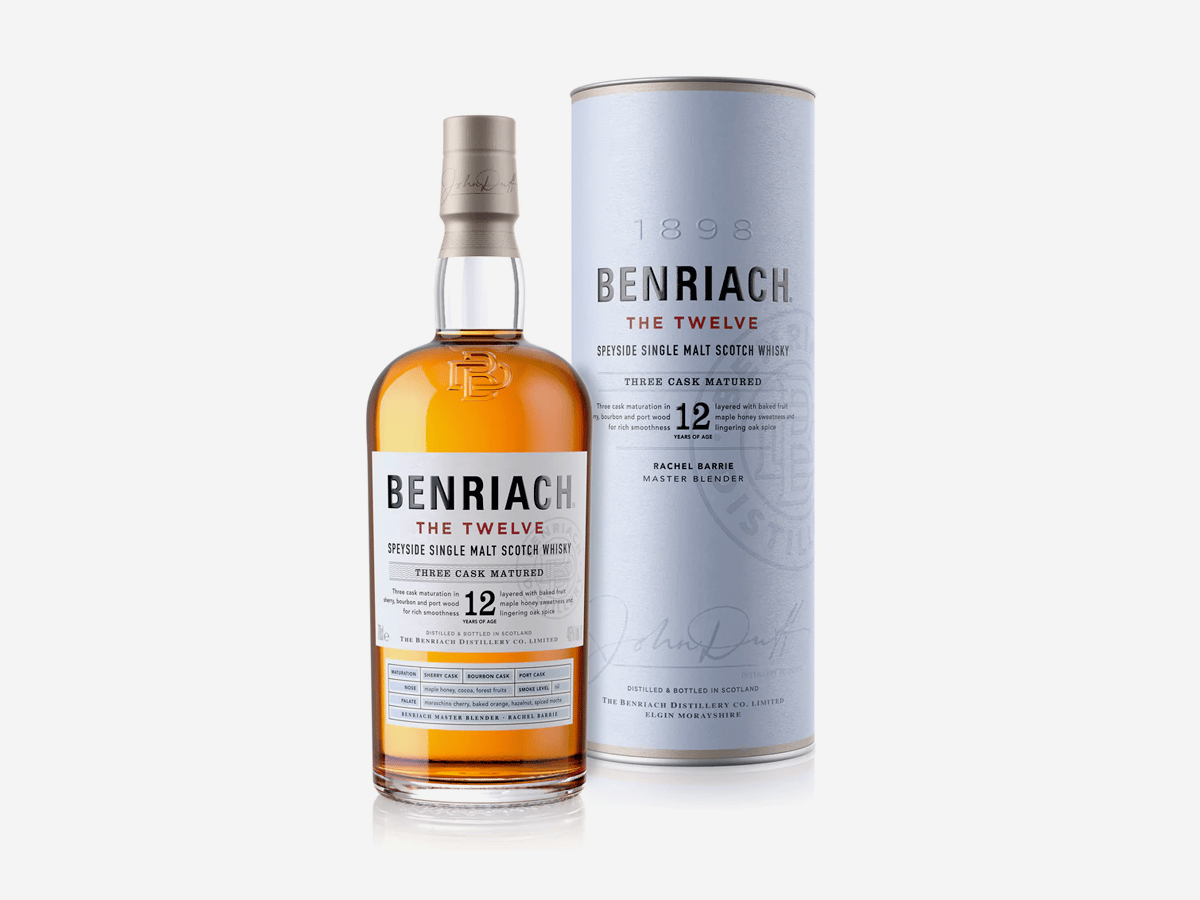 Benriach The Twelve Single Malt Scotch Whisky
In partnership with Benriach
Speyside distillery Benriach has mastered the art of single malt whisky and this quintessential statement is here to prove it. Three-cask matured for at least 12 years in sherry casks, bourbon barrels, and port casks, it's then expertly blended to create a sherry-rich and ultra-smooth flavour profile. From each sip comes an exquisite balance between notes of baked fruit, maple honey, and cocoa, with lingering grape accents and a spiced mocha finish. Yum.
Recent winner of Double Gold at the 2021 San Francisco World Spirits Competition, Benriach The Twelve was awarded a whopping 95 points at the Ultimate Spirits Challenge that very same year. To taste this premium (but nevertheless quite affordable) single malt for yourself is to quickly see what all the fuss is about. Crafted with absolute expertise, it rolls over the palate in meticulous layers and leaves a spicy, sherried impression in its wake. Snag a bottle for your loved one this Valentine's Day and make sure they share a dram or two—it's what the holiday is all about. – AU$89.90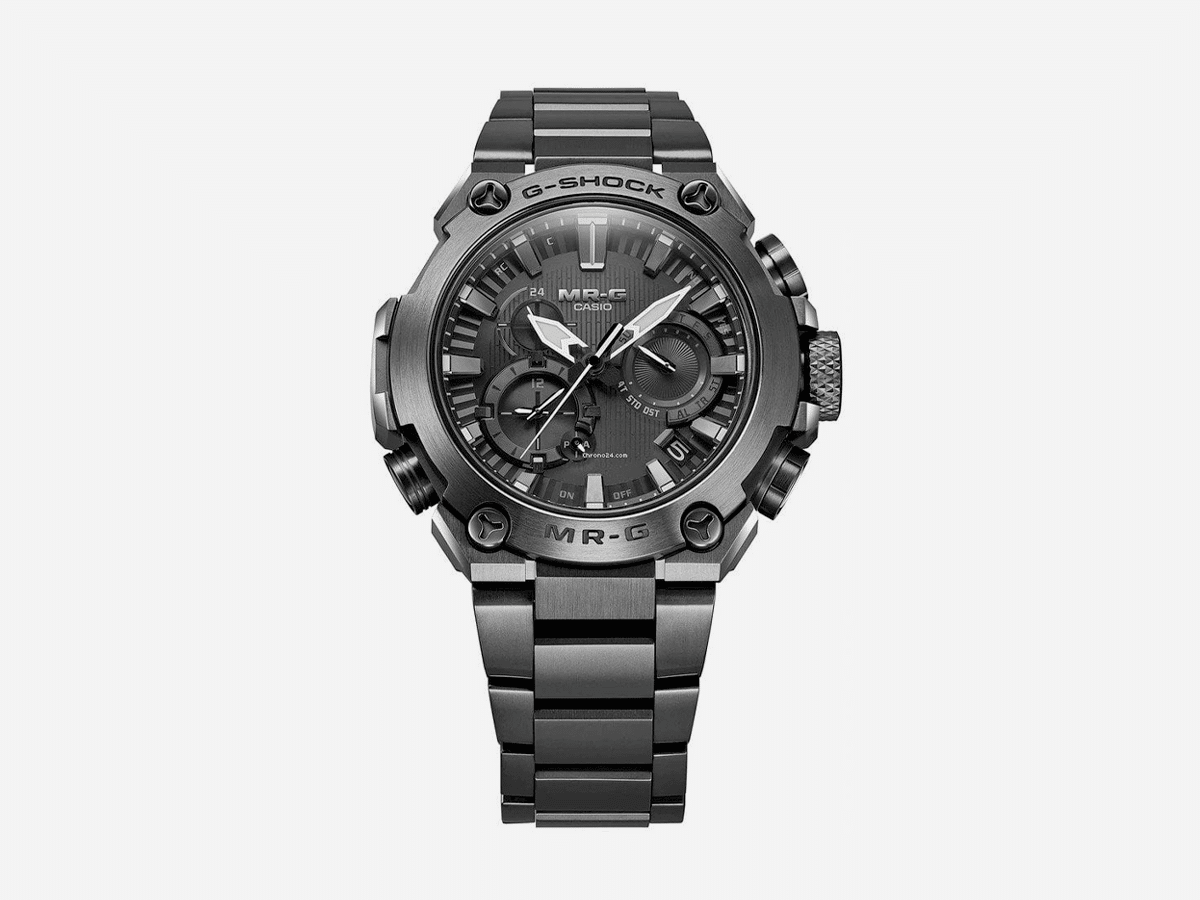 G-SHOCK MRGB2000
In partnership with G-Shock Australia
This ultra-sturdy and ultra-stylish stunner hails from the premium MR-G line, making it the very best that a G-SHOCK can be. Like its mighty brethren, the piece delivers meticulous attention to construction, function, materials, and finishing, the kind that has always been at the heart of high-end Japanese craftsmanship. Presented with a streamlined display and black colourway with shaded gradations, it squeezes mind-blowing performance into a purposefully minimalist design.
Extreme toughness and modern utility remain perennial calling cards of the entire G-SHOCK range and this top-shelf model is certainly no exception. Sleek and compact, it features radio-controlled calibration and smartphone pairing via Bluetooth, and an exclusive gold-plated retainer plate to reduce electrical resistance, amongst other things. Bring in Sallaz polishing, double-hardening, and sapphire crystal protection and you're looking at one watch to rule them all. It's an ideal gift that combines G-Shock's signature functionality with an effortless sophistication. – AU$4,199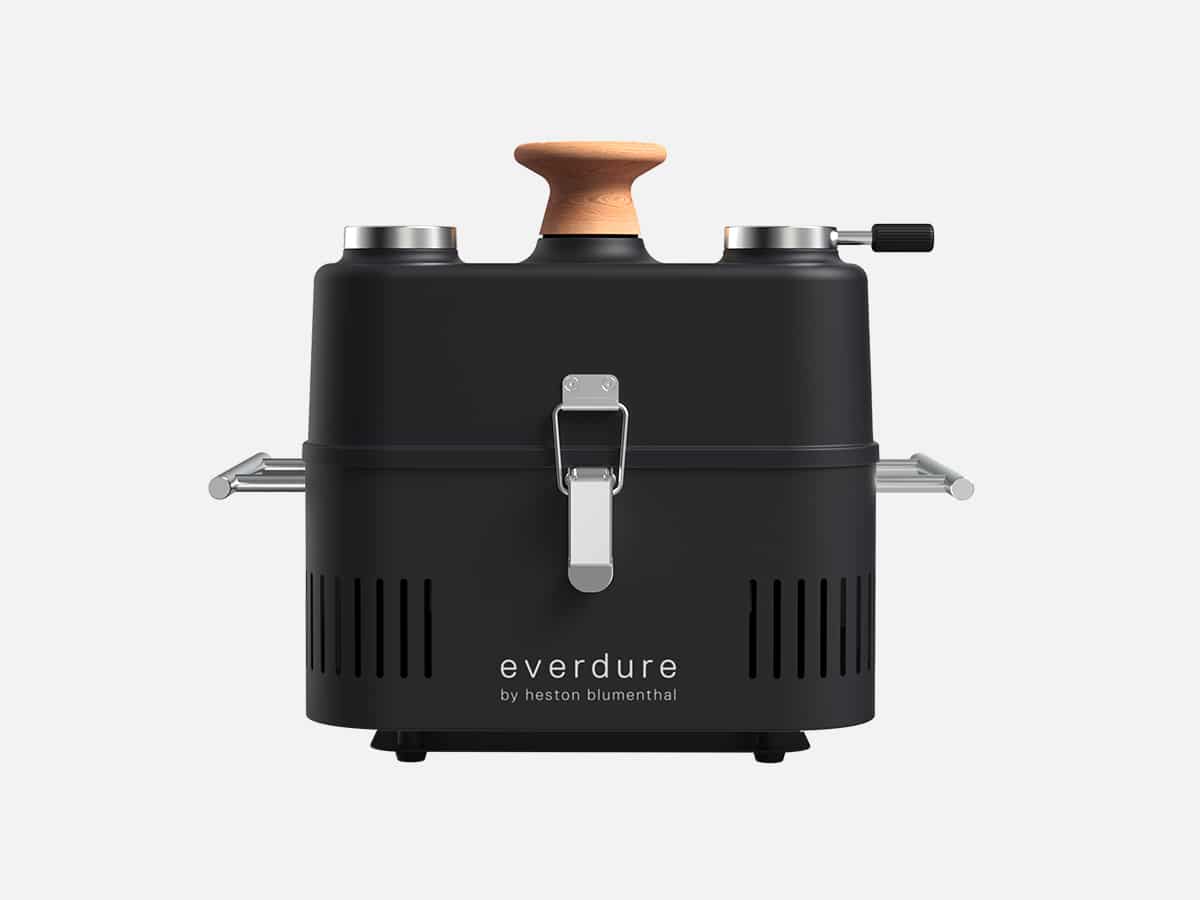 Everdure by Heston Blumenthal CUBE™ 360
In partnership with Everdure by Heston
Meet the ultimate portable charcoal barbeque, better known as the CUBE™ 360. The latest edition to the Everdure by Heston Blumenthal Range, this compact appliance enables an ideal grilling experience across a full host of outdoor terrains. Whether chilling in the backyard or venturing deep into the wilderness, you're always just minutes away from a hot and delicious meal. Steak, anyone? Or maybe some freshly caught fish? You have the grill and you know the drill!
Equipped with a signature Roasting Hood, the CUBE™ 360 allows you to grill, roast, or smoke up to six burgers or three steaks at a time. Effortless versatility is the name of the game and this product delivers it at every possible turn. Set it up, get cooking, clean it, and store it away with absolute convenience. The perfect summer companion, it's also the perfect gift for any outdoor enthusiast with working taste buds. – AU$299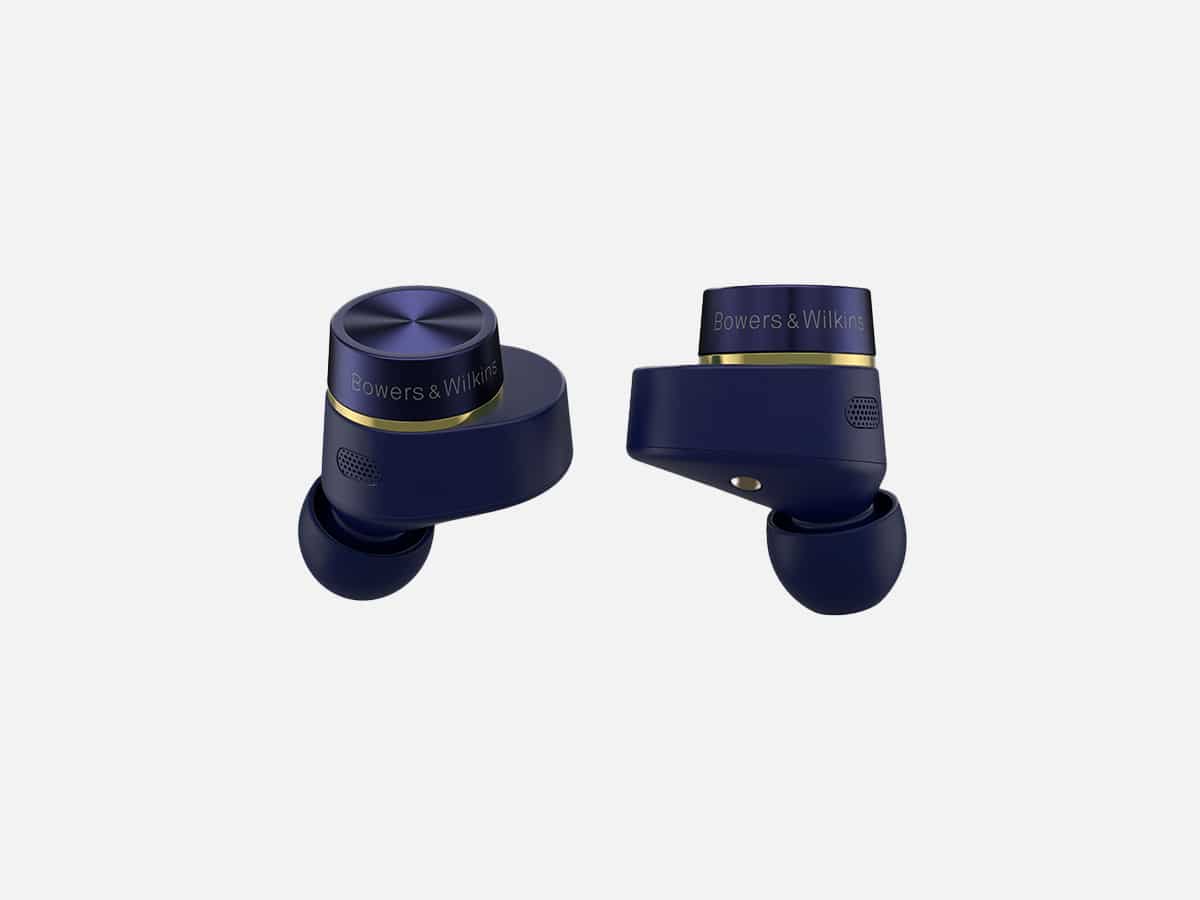 Bowers & Wilkins Pi7 S2 Wireless Earbuds
In partnership with Bowers & Wilkins.
Music will always be one of the best ways to show someone how you feel about them, which is why these active noise-canceling True Wireless earbuds from Bowers & Wilkins are such a perfect Valentine's Day gift. Pair them with a carefully crafted playlist of your significant other's favourite tunes and you'll definitely find yourself in their good books.
No matter what makes it onto that playlist, the Pi7 S2 Wireless Earbuds will elevate the listener's enjoyment, thanks to a design and construction that works to deliver incredible sound, unrivalled detail, seamless connectivity, and maximum comfort. Compact dual-driver units with individual amplifiers in each earbud ensure ample power whilst two separate microphones per earbud enable perfect call clarity. A high-resolution 24-bit wireless connection (plus Qualcomm aptX™ Adaptive) cultivates consistent performance and impeccable realism. Advanced noise-cancelling automatically adapts to surroundings so as to drown out the outside world or tune it in accordingly. Even the compact carry case is intelligent, in that it offers industry-first audio retransmission along with quick and wireless charging.
All that is to say that no matter your love language, you can't miss with the Pi7 S2 Wireless Earbuds on February 14. A choice of three elegant colours are Canvas White , Satin Black and Midnight Blue. Plus, every time the recipient uses them to hear their favourite music with an unparalleled level of clarity and precision they'll think of you, which has to be a good thing. – AU$649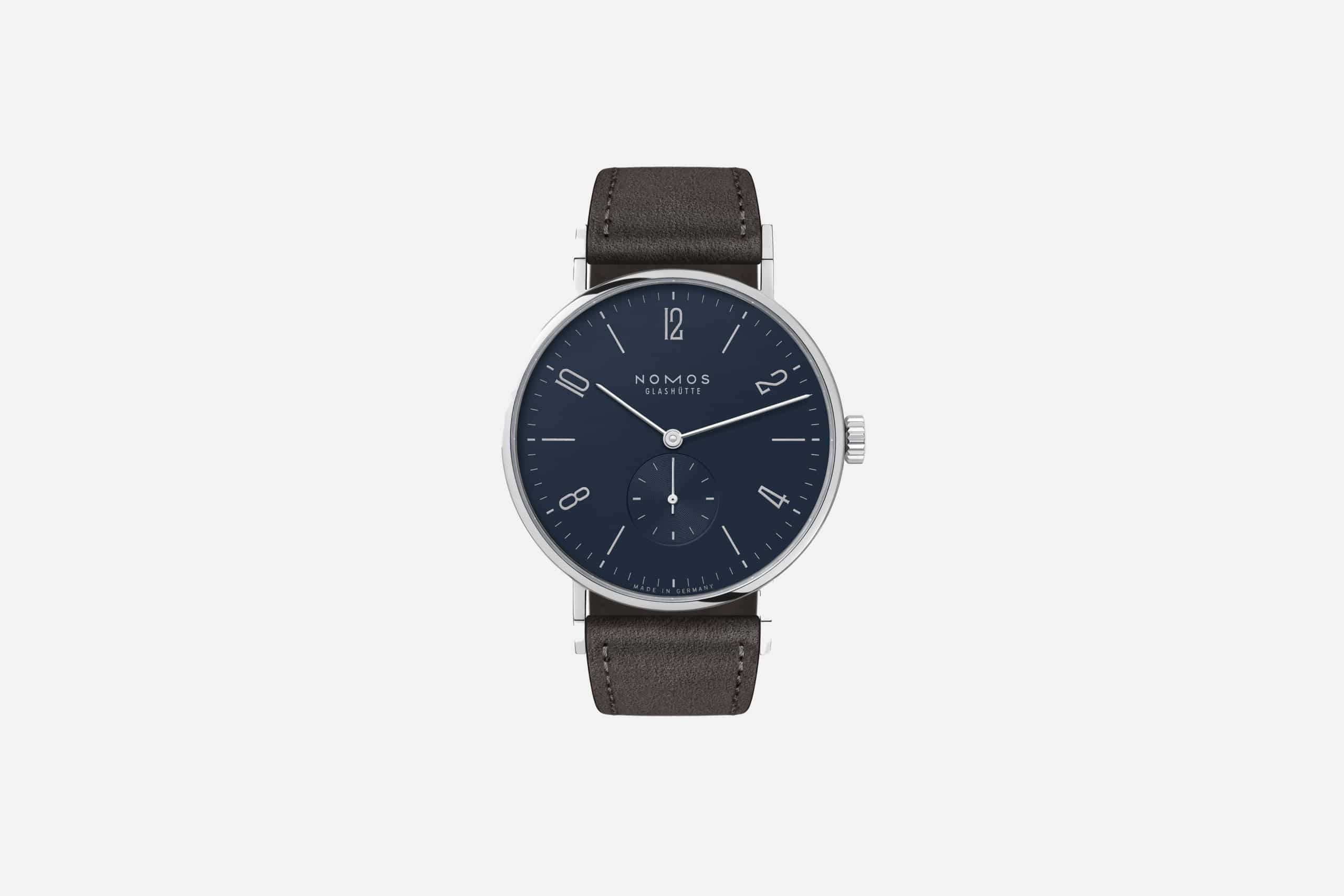 Nomos Glashutte Tangente 38 Midnight Blue
In partnership with Nomos Glashutte
Crafted in the heart of Saxony (home to Germany's best watchmakers), Tangente is one of the world's most famous mechanical timepieces. An exemplary hand-wound stunner, it's also the ideal embodiment of everything Nomos Glashütte represents and a recurring favourite amongst all genders. This particular iteration measures 38mm in diameter and features a bold midnight blue colour on its minimalist display, amongst other striking details. As a Valentine's Day gift, it's an absolute no-brainer.
Look to the bottom of the circular dial and you'll see the words "Made in Germany," a subtle touch of distinction but also a signifier of quality. Additional features include a slender case of stainless steel, sapphire crystal glass protection, and a handsome velour leather strap. Powering the watch is the brand's handcrafted and manually wound Alpha caliber, a movement well-known for its impeccable precision. Inside and out, the Tangente 38 is instantly iconic wristwear ripped straight out of a collector's wildest dreams. – AU$3,340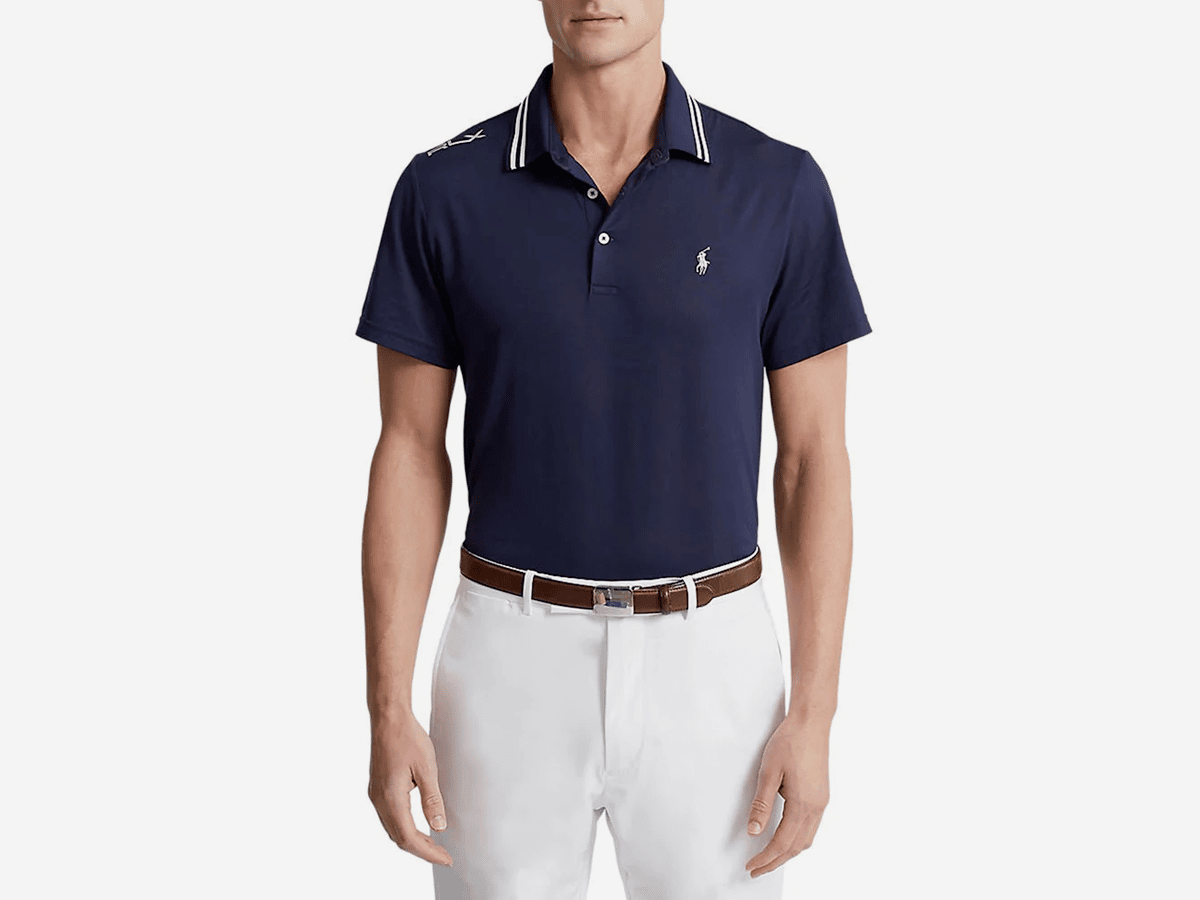 RLX Ralph Lauren Tour Pique Polo Shirt – French Navy
Prepare your man for Valentine's Day with this sophisticated polo shirt from Ralph Lauren. Made from a cotton-blend piqué that wicks away sweat, keeping you dry and comfortable, its custom slim fit design means bicep-hugging sleeves show off more of the gun show, while the similarly tailored waist and even-vented hem accentuate those core muscle gains. Complete with a signature embroidered Pony at the left chest, matched by an "RLX" embroidered and printed at the right shoulder, he'll look almost as ravishing as you do. – AUD$179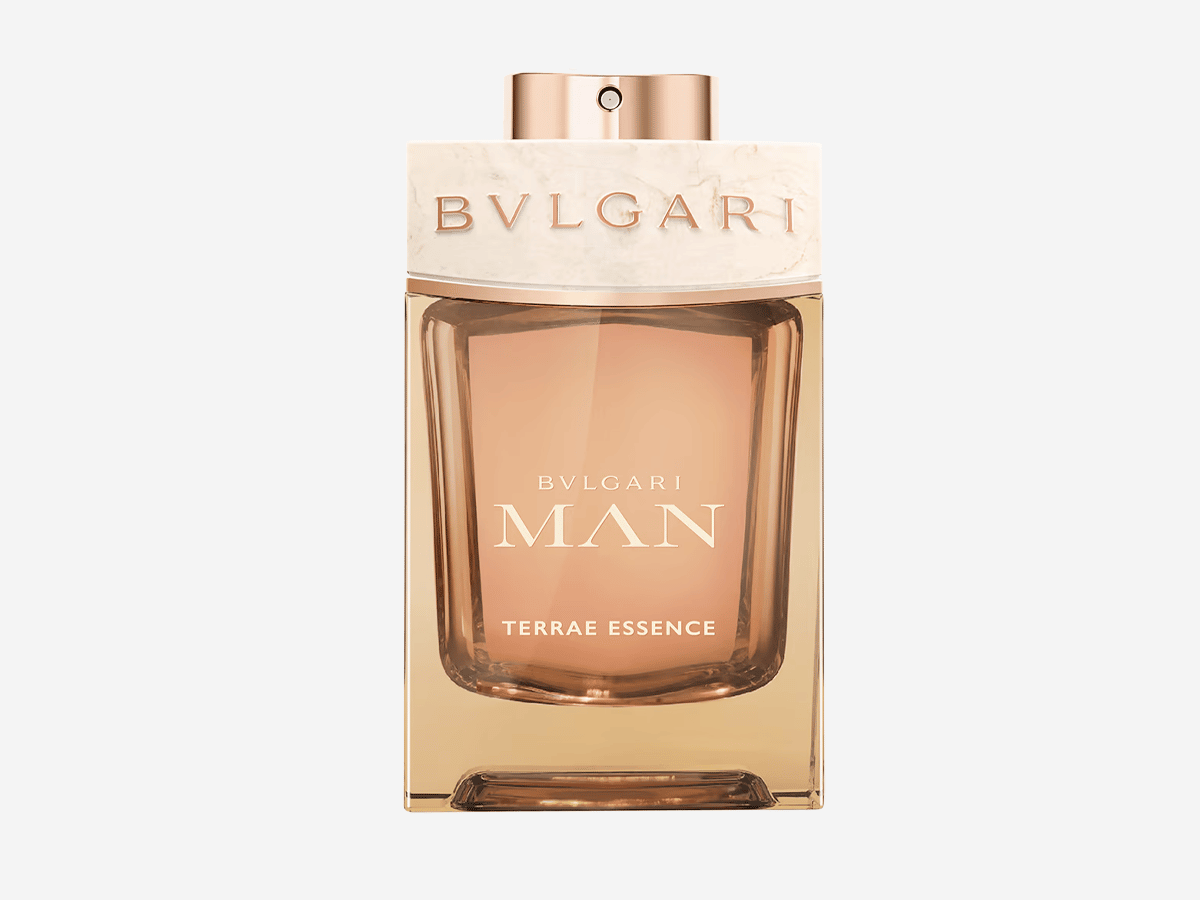 BVLGARI Man Terrae Essence EDP
With candour and authenticity, Bvlgari Man Terrae Essence captures the beauty of the Earth with an all-new signature fragrance from the Bvlgari Man Collection. Inspired by the lush Tuscan soil, its characteristic richness represents true pleasures. Think rolling hills, cypress trees, flowers, and the land we walk on; it all represents the life force permeating the entire landscape, a liveliness that permeates the landscape's emblematic hues and aromas. And somehow, BVLGARI has captured it all in a bottle. – AUD$134.00 – $187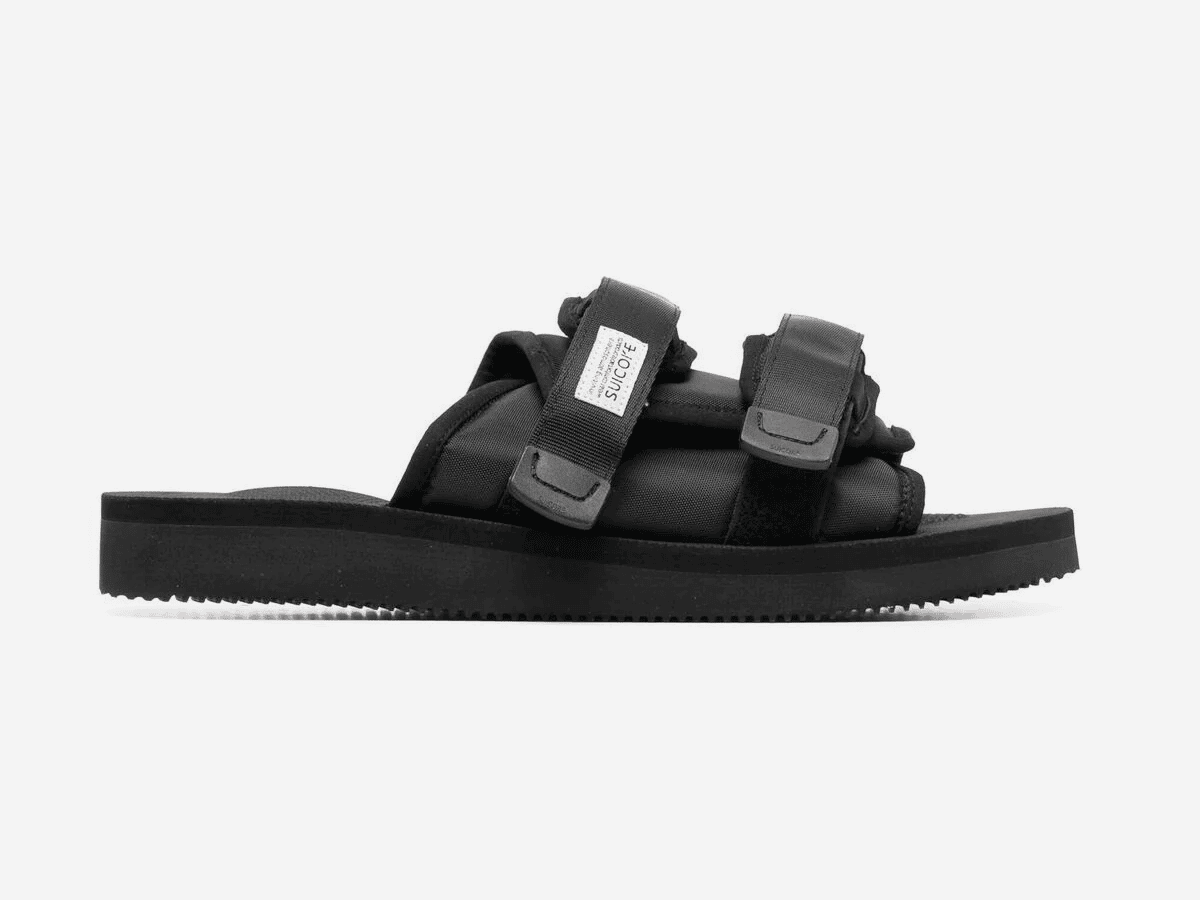 Suicoke Double-Strap Slides
Does your man need extra straps to hold his slides in place? Are his thongs always falling apart? Do the straps keep breaking? Then the Suicoke Double-Strap Slides in Black Orchid is the ideal solution to missing or deteriorating sandals. Its double-strap design offers the convenience of a slip-on style with front and rear touch-strap fastening for the perfect fit. Combined with the 100% flat rubber sole, this might be the perfect summer slide. – AUD$343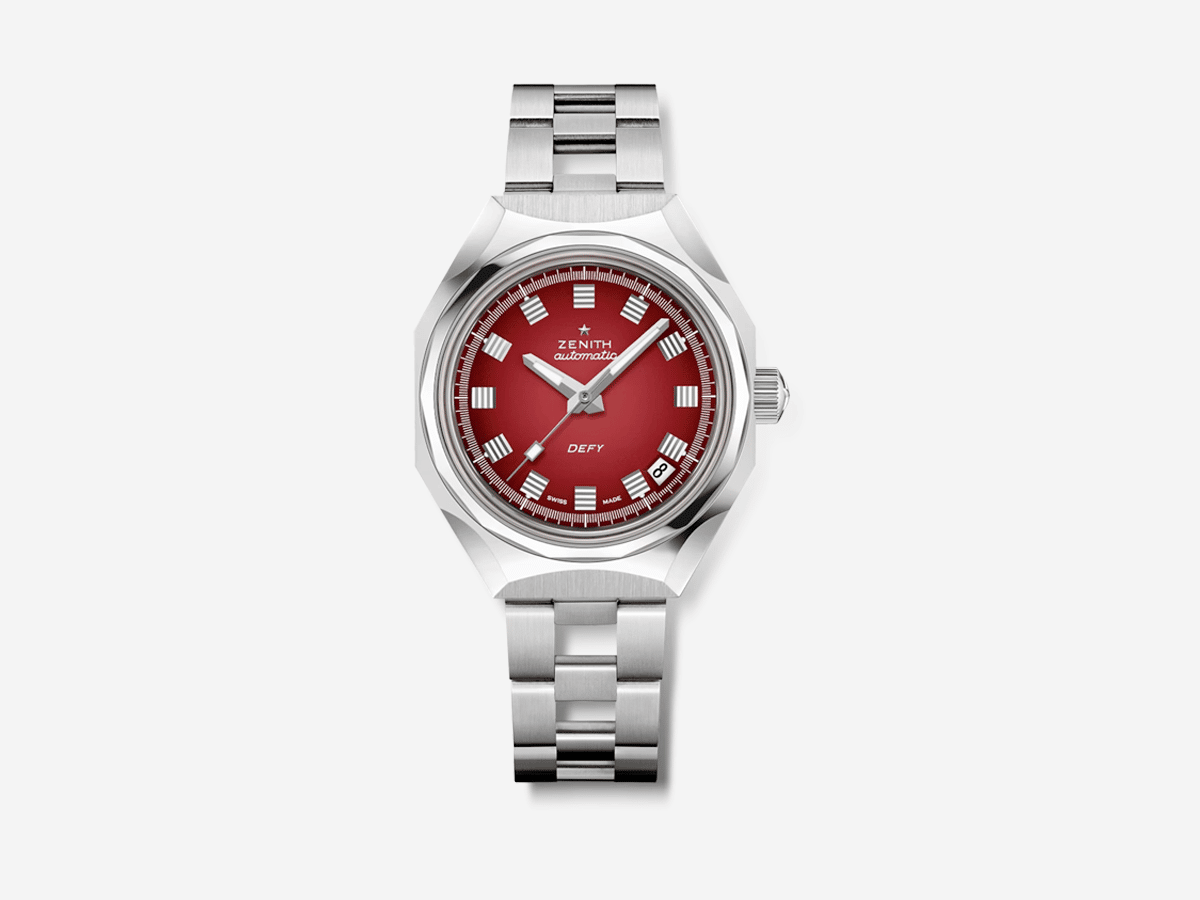 Zenith DEFY Revival A3691
Looking for the perfect Valentine's Day that will wow your significant other? Look no further than the DEFY Revival A3691. This watch is a true beauty, with its deep red face and vintage design that's been expertly reproduced with stunning accuracy. The faceted octagonal case and fourteen-sided bezel, glossy red dial with a vignette effect, and unique square hour markers are all design elements that make this watch a clear standout. But what really takes it to the next level is the iconic Gay Frères steel "ladder" bracelet that's been updated with a more modern, ergonomic folding clasp. This watch is sure to impress and will be a cherished gift that's sure to be worn and loved for years to come. – AUD$10,500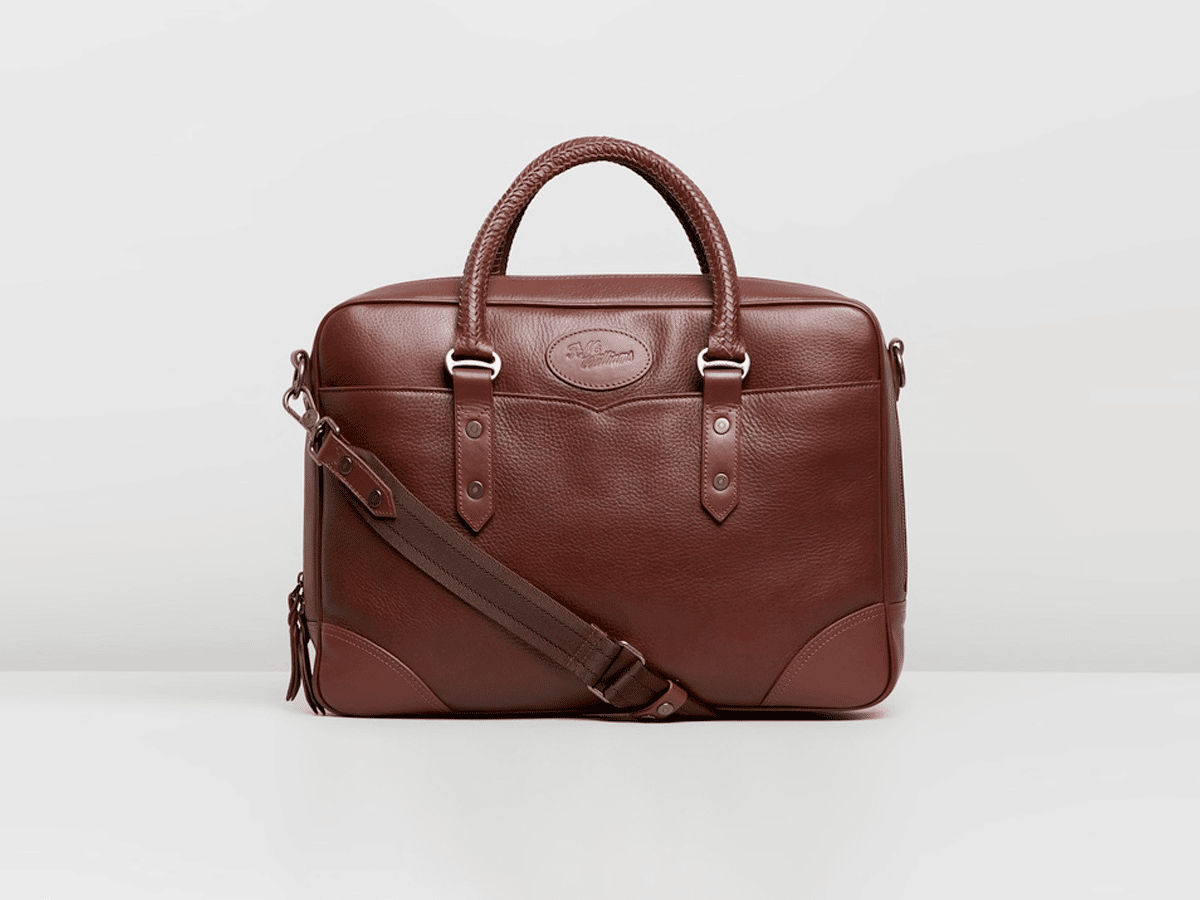 R.M. Williams The Signature Briefcase
If you thought their boots were impressive, just wait till you see THE ICONIC Exclusive Signature Briefcase from R.M. Williams. Championing "the brand's penchant for high-quality genuine leather," The Signature Briefcase by R.M. Williams is a master class in style and sophistication. The briefcase harnesses every bit of the brand's pedigree and features genuine milled and bridle leather with herringbone lining, with a cognac brown finish, complete with aged brass-toned hardware. We can only imagine the look on your face when your man comes home before your Valentine's Day date with this over his shoulder. – AUD$595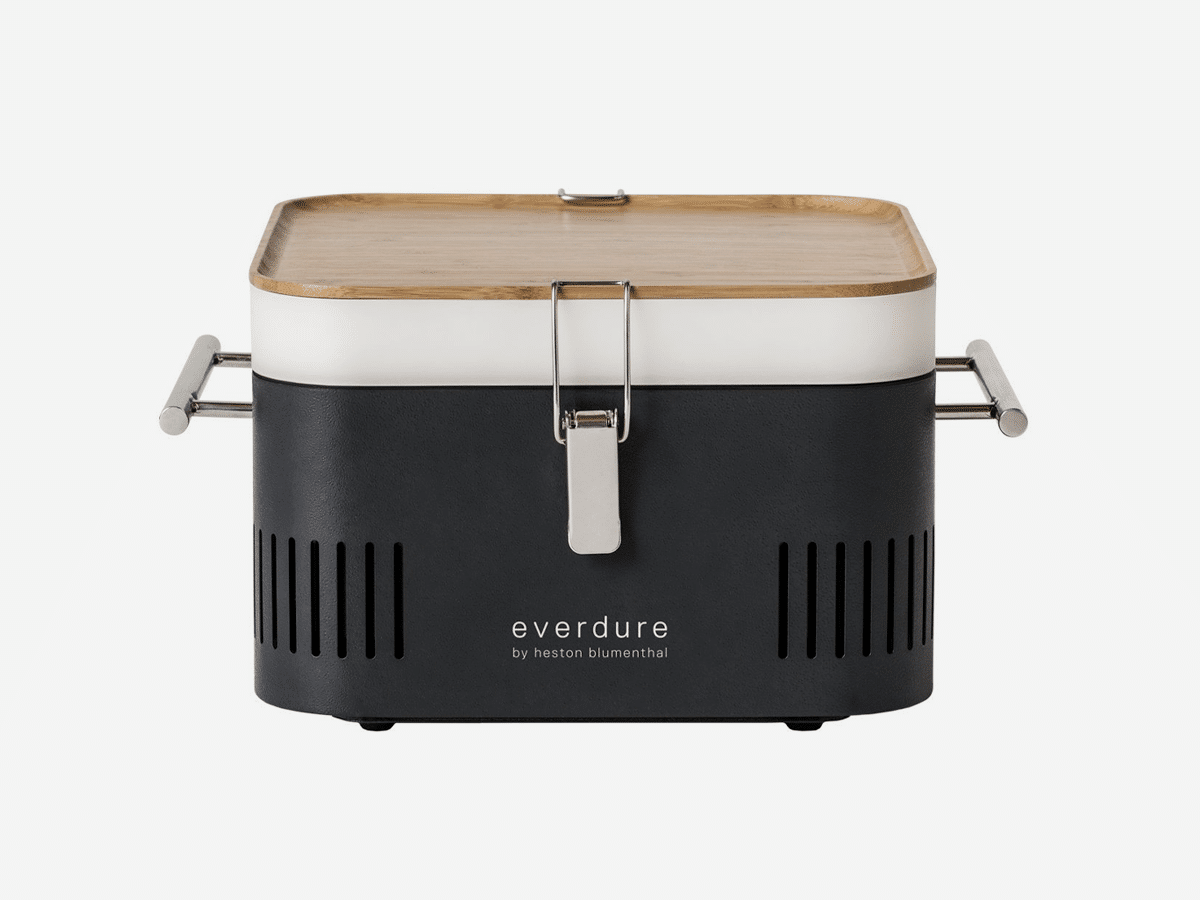 Everdure by Heston Blumenthal Cube Portal Charcoal BBQ
This portable charcoal BBQ by Michelin Star chef Heston Blumenthal has become a popular foodie gift idea across many of our guides from Father's Day to Christmas. Known simply as The CUBE, grill masters can cook up a storm no matter where their camping trips take them. Lightweight (just over 8 kgs), versatile (cool-to-touch handles and built-in heat shields), and still large enough to feed a family of four, The CUBE boasts a food-grade bamboo preparation board and an integrated storage tray that acts as a lockdown lid when not in use. – AUD$229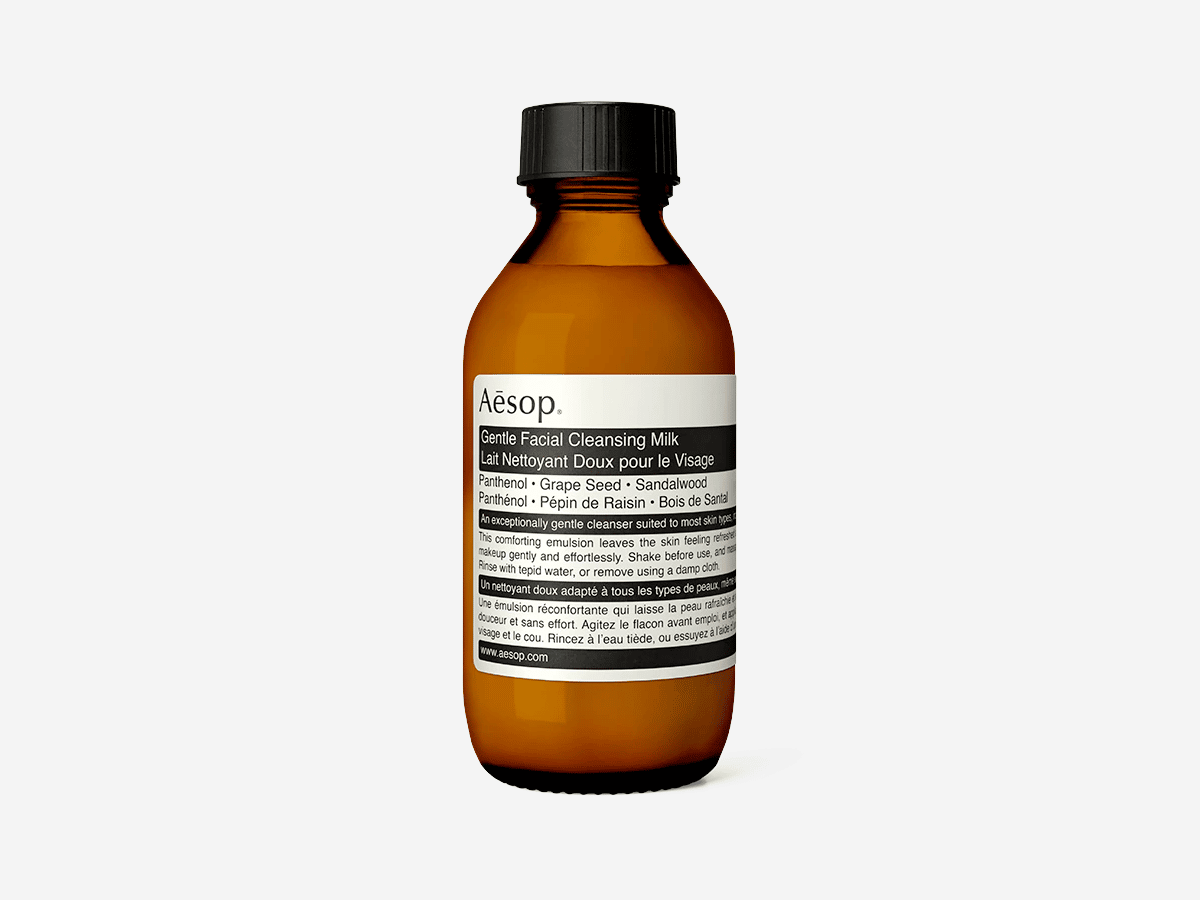 Aesop Gentle Face Cleansing Milk
Enhanced with botanicals renowned for their soothing properties, the Aesop Gentle Face Cleansing Milk is an everyday skincare essential for healthier-looking skin. Sure, its main purpose is to remove makeup effortlessly, but thanks to key ingredients like Panthenol, Grape Seed, and Sandalwood, even your man's skin will benefit from daily cleansing for softer, more refreshed skin all week long. Plus, he'll barely notice since the mild, woody, and herbaceous aroma is a sensory treat. – AUD$37 (100ml bottle) $57 (200ml bottle)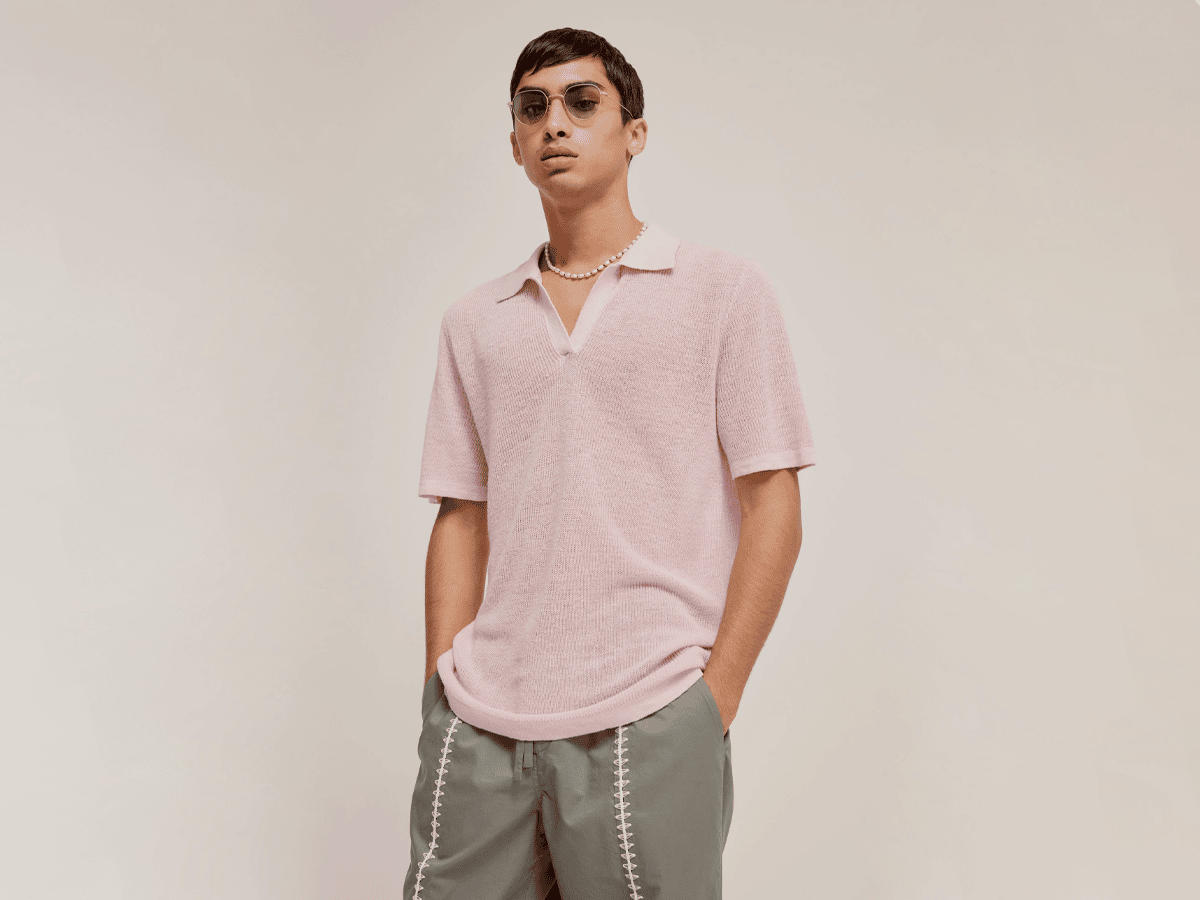 Venroy Rib Knit Open Neck Polo
Speaking of options, here's another Polo Shirt option, this time from Venroy. An ideal addition to your man's summer wardrobe, the Rib Knit Open Neck Polo is a timeless warm-weather staple. This classic cut polo shirt features an open collar and short sleeves and is crafted from lightweight, breathable linen in various colours, including, bright pink, navy blue, off-white and taupe. – AUD$170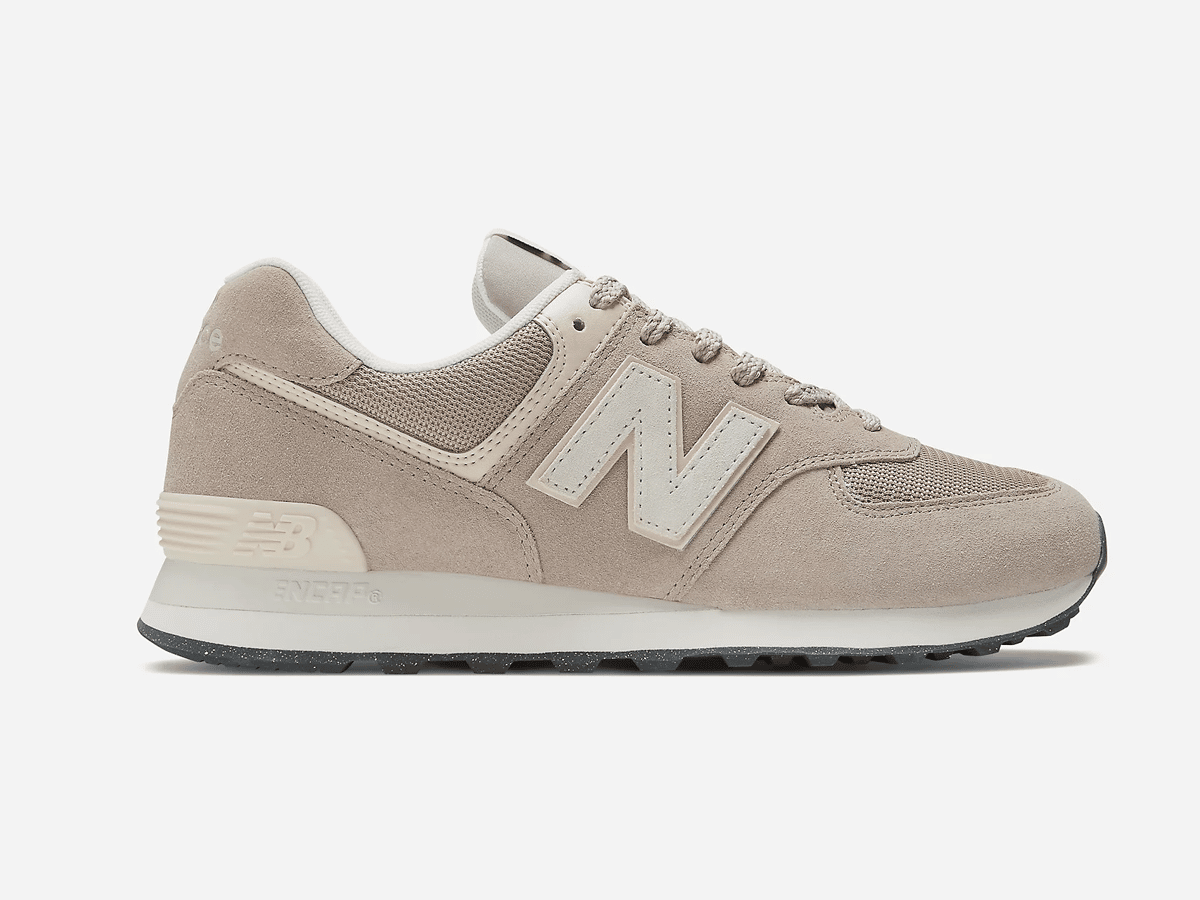 New Balance 574 Sneakers
There's no shortage of demand for the timeless design of New Balance 574 sneakers. From Salehe Bembury partnerships to Bodega collaborations, it's clear that these shoes are a must-cop. If your man still doesn't have a pair in his closet, or he's running around in a pair that's seen better days, there are plenty of options to suit a range of styles and aesthetics within the collection, including a series of sustainable sneakers under the brand's new Green Leaf standard banner. – AUD$150-$180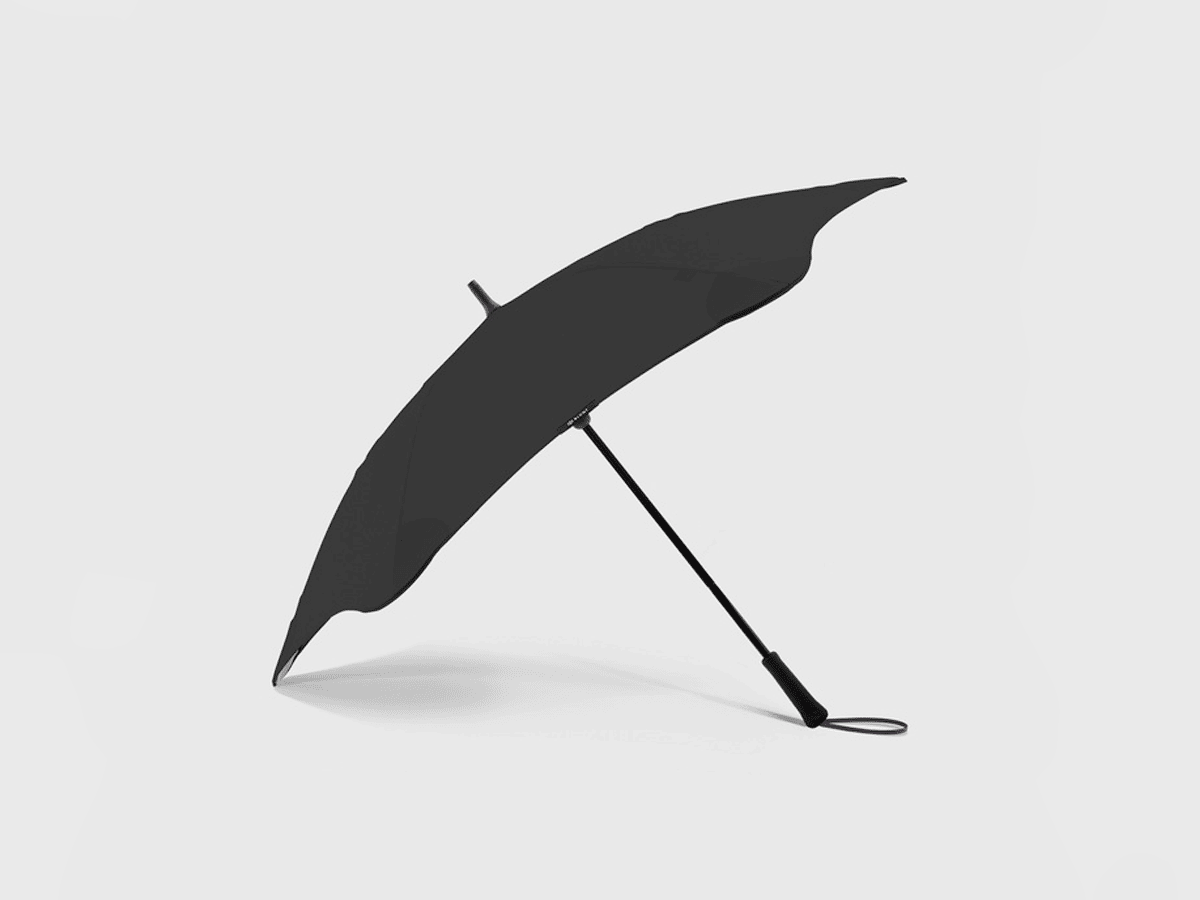 BLUNT Metro Umbrella
When it rains, it pours. But don't let your Valentine's Day date become a washout. Get your man the BLUNT Metro Umbrella – the sophisticated solution to staying dry in the rain. The BLUNT Metro is a portable, foldable umbrella that doesn't skimp on size, strength or durability. Weighing only 353 grams and collapsing to a closed length of only 37.5 cm, the BLUNT Metro Umbrella easily fits inside backpacks and messenger backs. And with the push of a button, the canopy expands to cover a diameter of 95cm, with plenty of room for you and your man. Grab yours today in various colours, from black to bright yellow and everything in between. – AUD$119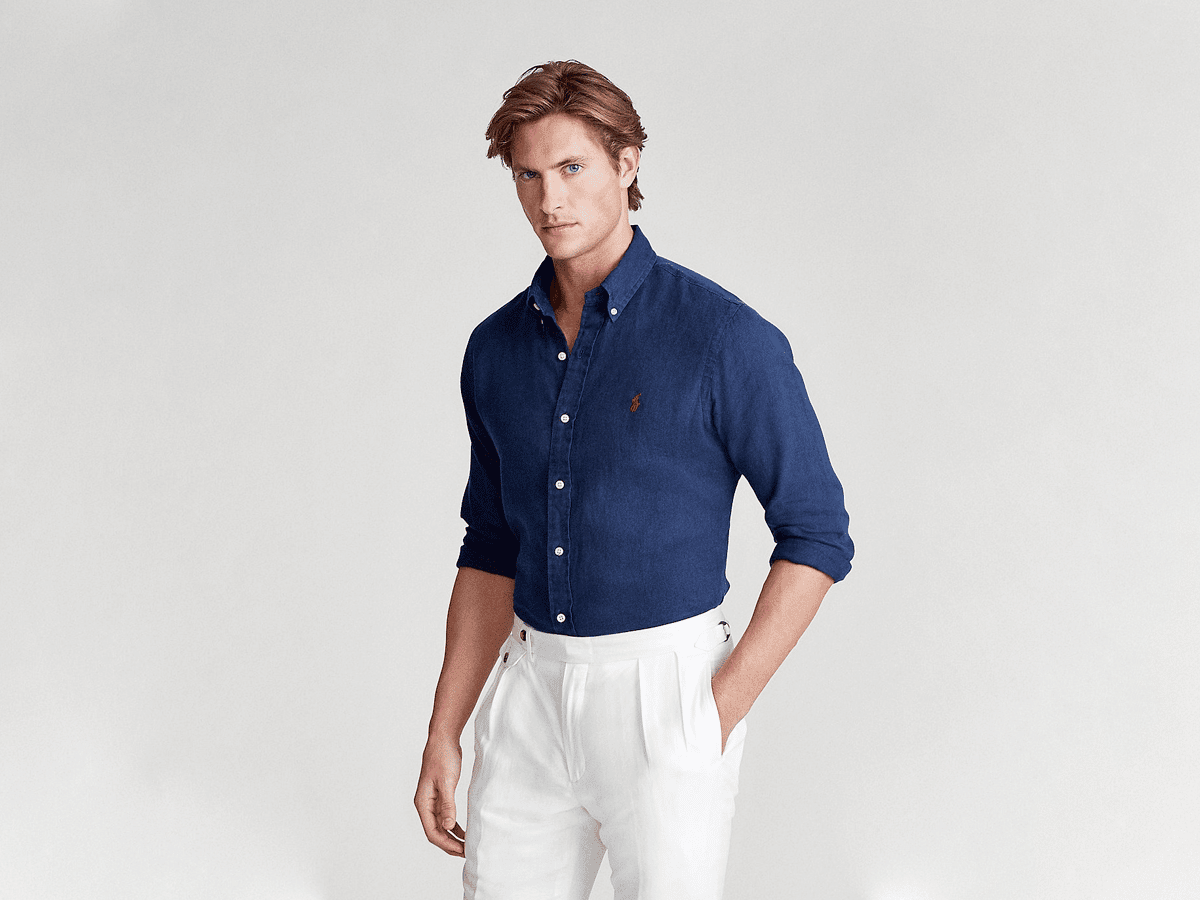 Polo Ralph Lauren Men's Piece Dye Linen Shirt
Another item of clothing from Polo Ralph Lauren? These guys know how to make a shirt if you haven't already figured it out. Whether it's a classic polo top or this lightweight and naturally breathable linen shirt, they're an ideal destination for fashion gifts for your man, especially on Valentine's Day. Tucked in or flowing in the wind, this casual yet smart warm-weather essential offers a trim-fit silhouette that sits between their Classic and Slim-fit shirts. – AUD$199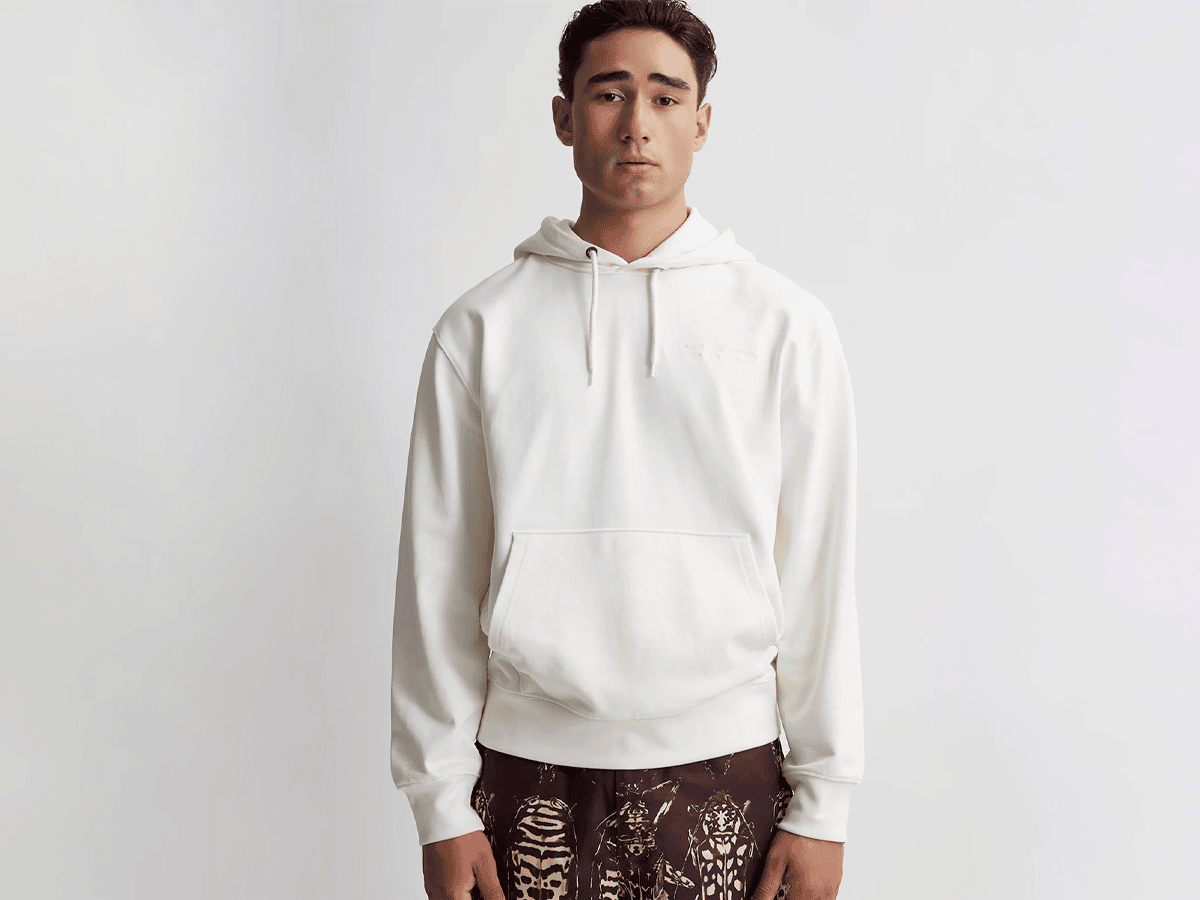 Saturdays NYC Ditch Fundamental Hoodie Ivory
Get comfy; the Ditch Fundamental Hoodie sounds luscious AF! Just check out this product description: Crafted from a heavyweight 14oz (460gsm) loopback terry, it's a hoodie that is "structured, durable, and warm, but gets softer with each wear." It bears an embroidered 'Fundamental' seasonal graphic on the left chest, an exterior woven flag label on the side seam for style points, and a classic Kangaroo Pocket with bartacks for holding whatever you want. – AUD$190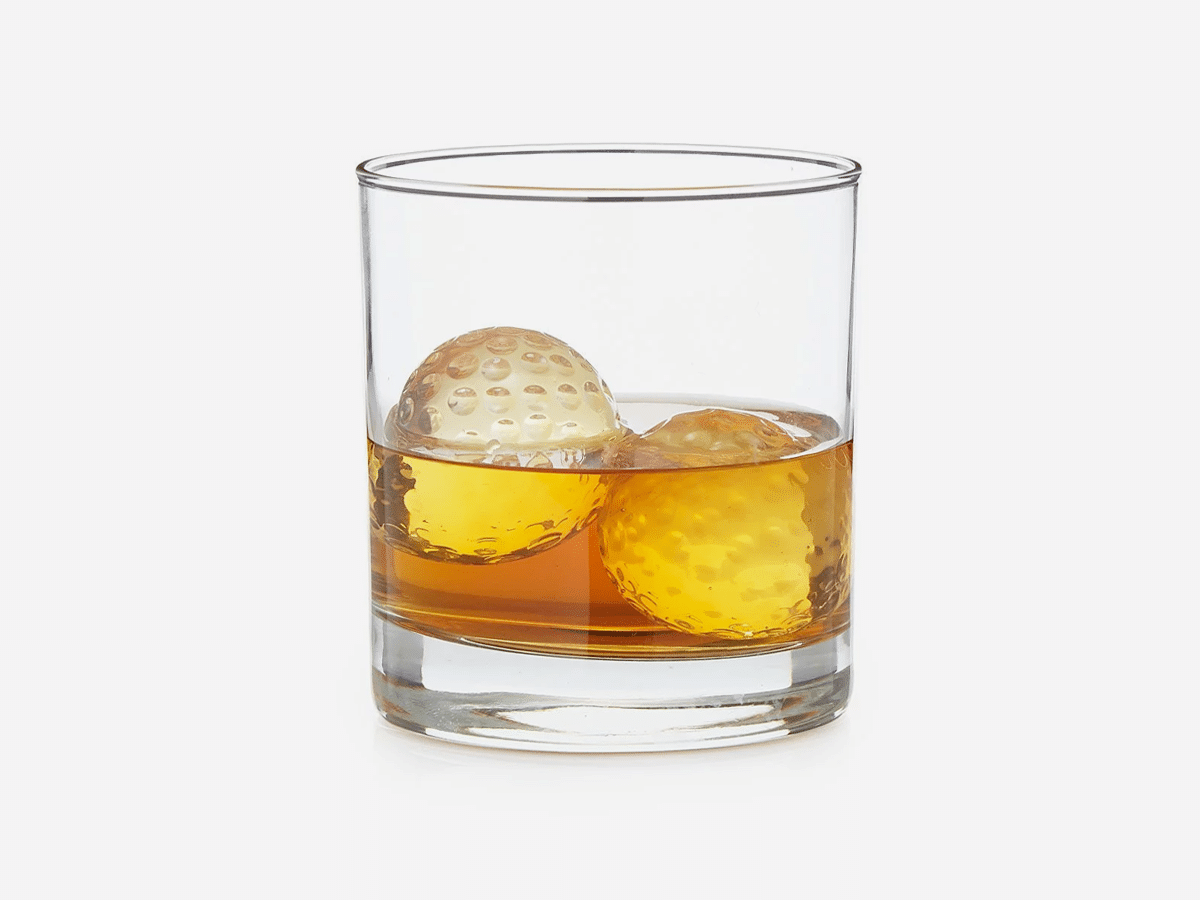 Golf Ball Whiskey Chillers
We love how this product is introduced: "Your golf game is never watered down, so why should your whiskey be?" These golf ball-themed coolers are a great way to commemorate another successful 18-holes before the 19th or a Valentine's Day surprise for your favourite sports lover. Inside the velvet pouch are two Golf Ball Whiskey Chillers that, once frozen, result in ice cubes spheres with those distinct golf-ball indentations known as "turbulators". Just don't go putting this one on the tee and shouting, "FORE!". – AUD$60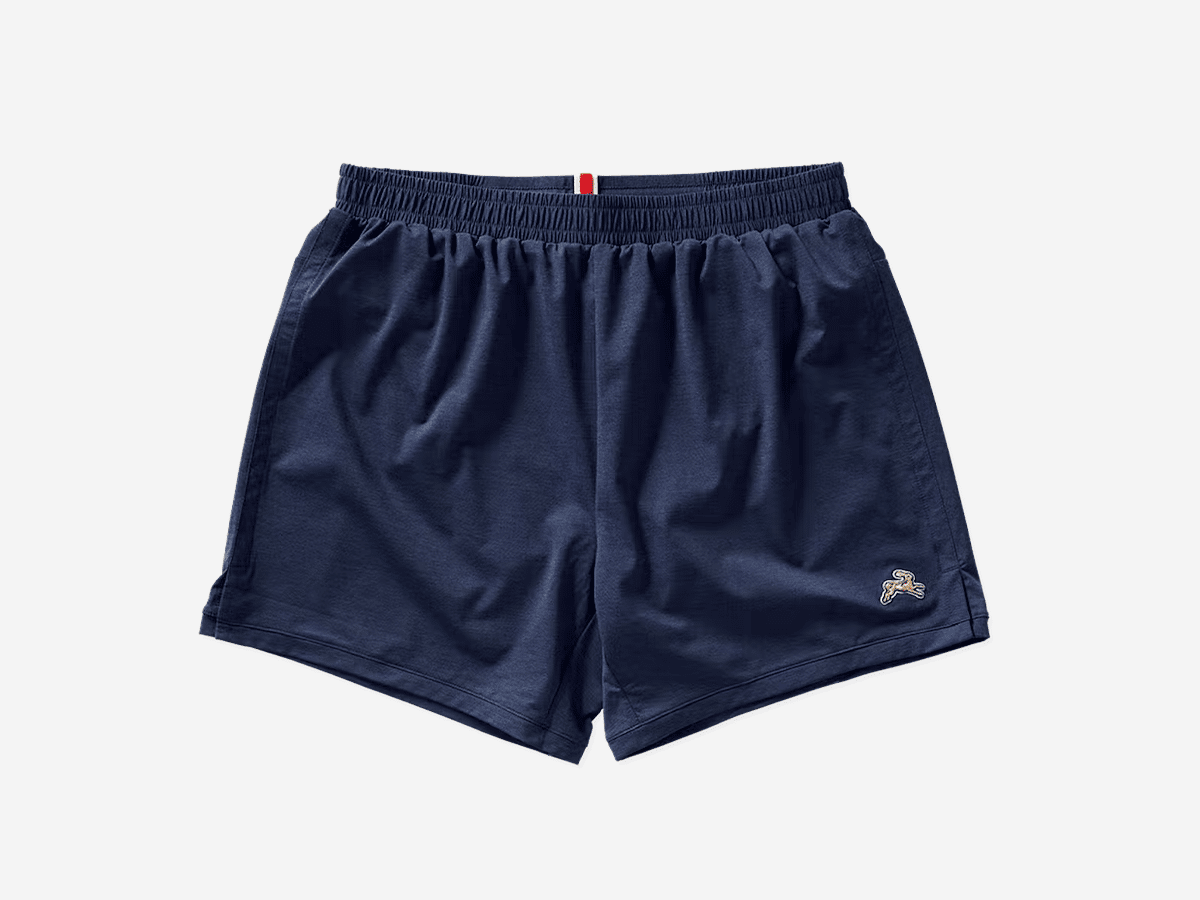 Tracksmith Session Shorts
Of course, with a quality polo shirt and a solid pair of slides on the feet, his shorts are the only item of clothing left to ensure your man is dressed from head to toe. Once he's done listening to Eagle Rock by The Angels, make sure he pulls up a pair of Session Shorts–Tracksmith's best-selling shorts. "Cut for versatility from a lightweight performance fabric", the Session Shorts are available in a range of colours in either a 5-inch or 7-inch inseam. Oh, and they're UV protective too. – AUD$117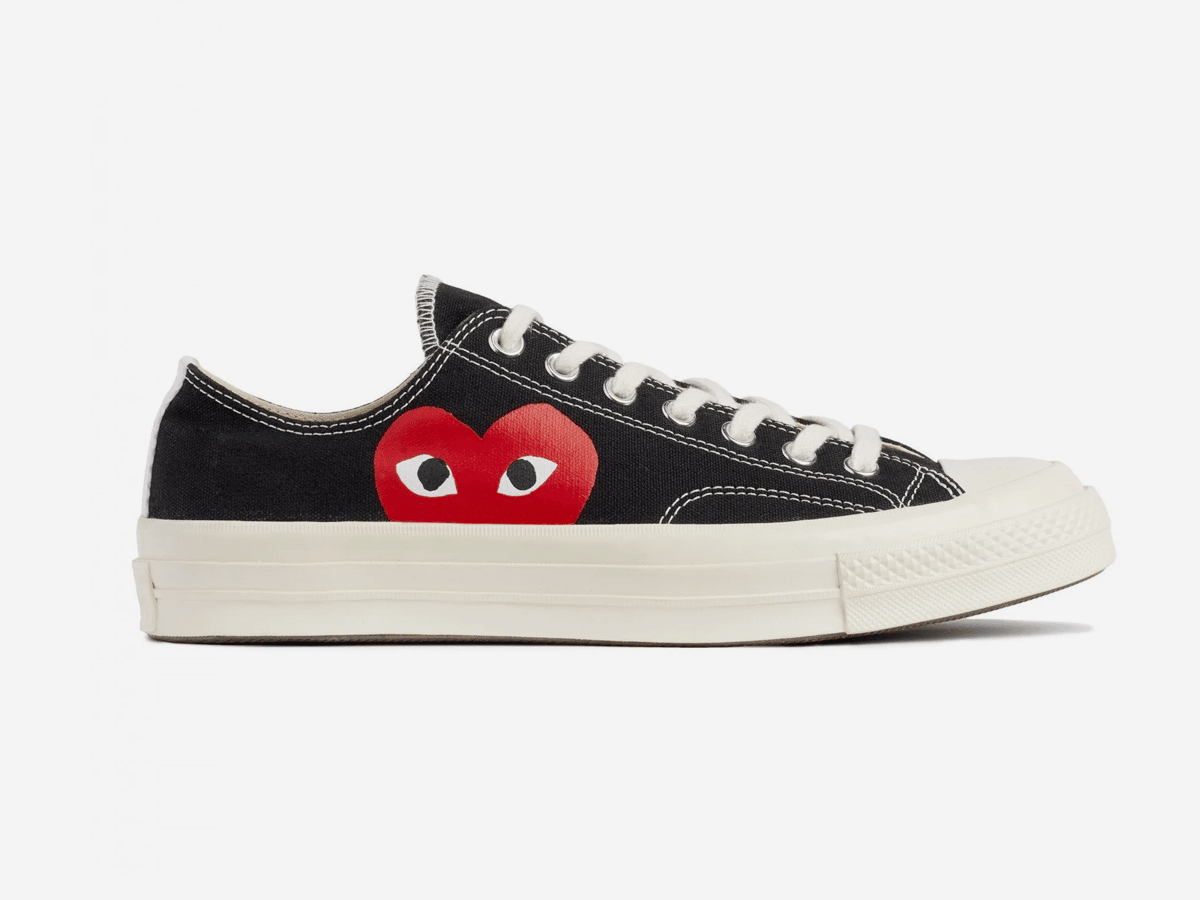 Comme des Garcons PLAY x Converse Big Heart Low Top
As the product description suggests, with the Converse x PLAY Comme des Garçons Chuck 70 sneaker, you can wear your heart on your shoes. Building off the street-ready style that has made Converse what it is today, Comme des Garcons join the fray with the quality Chuck detailing, combined with the iconically cute heart-and-eyes pattern that peeks out from above the sole. – AUD$265
More Gift Guides:
2022 Valentines Day Gift Guide
2021 Valentines Day Gift Guide
2020 Valentines Day Gift Guide