2019 Christmas Gift Guide – The Outdoorsman
The great outdoors can be that much greater with the right products at one's disposal. Enter our Christmas Gift Guide for all the outdoorsmen out there. On it, you'll find compact multi-tools, GPS gadgets, apparel, action cameras, and more. They come to you from brands like GoPro, Leatherman, Yeti, and Patagonia, all of whom know a thing or two about adventure and exploration. Get something for the outdoors enthusiast in your life and something for yourself and then head to the nearest campground or wilderness trail. We'll see you there!
You'll also like:
2019 Christmas Gift Guide – The Traveller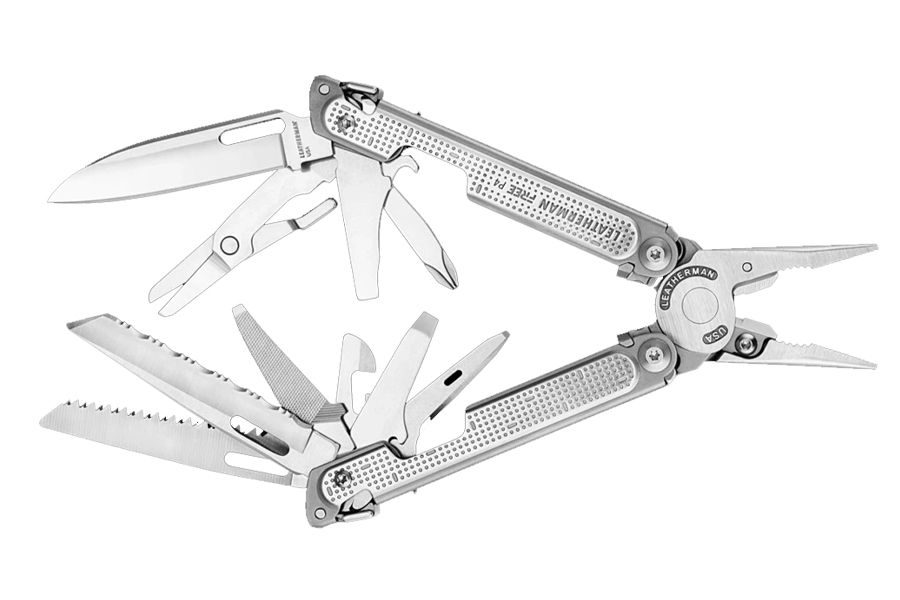 Leatherman Free P4 Multitool
Consumers provided years of feedback and Leatherman actually listened, putting their engineers to work. The result is the P4 Multitool, which joins the brand's popular FREE collection (and isn't actually free, despite the name). Featuring a new and improved ergonomic design, this pocket-friendly product fits right in the palm of your hand. It also delivers an innovative magnetic locking system along with single-hand access. Oh, and it did we mention there are no less than 21 efficient tools packed into its tight body? Don't go outdoors without one. – AU$260
Buy it here (AUS) Buy it here (US)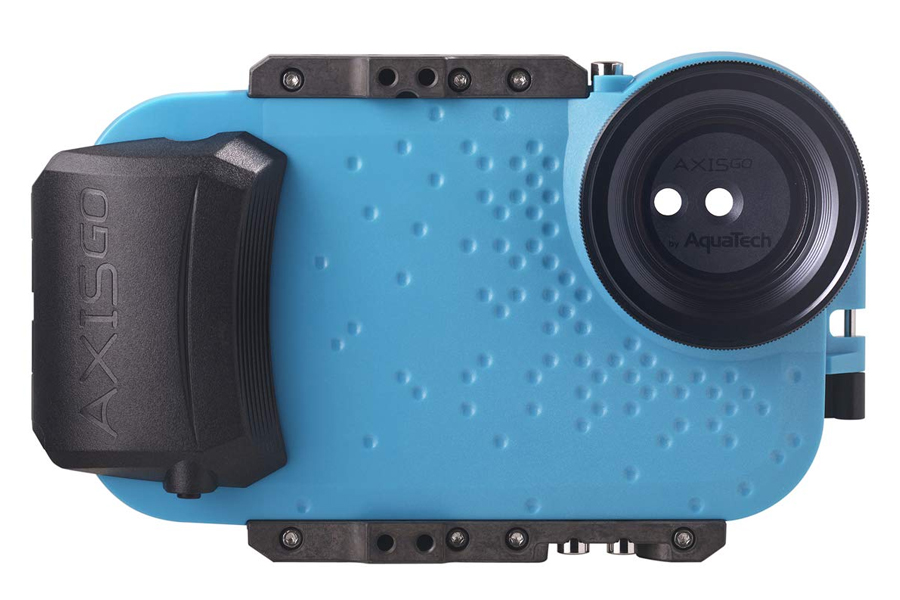 AxisGo iPhone Water Housing
Take iPhone-quality pictures underwater by employing AxisGo's professional water housing system. Constructed from sturdy materials like polycarbonate and aluminium, this impact-resistant product provides a safe and stable haven for your iPhone XS and XR. Thanks to full touchscreen sensitivity, you can use the phone's native camera and any adjoining apps both on land and under the sea. The thrill-seeker in your life will thank you. – AU$322
Buy it here (AUS) Buy it here (US)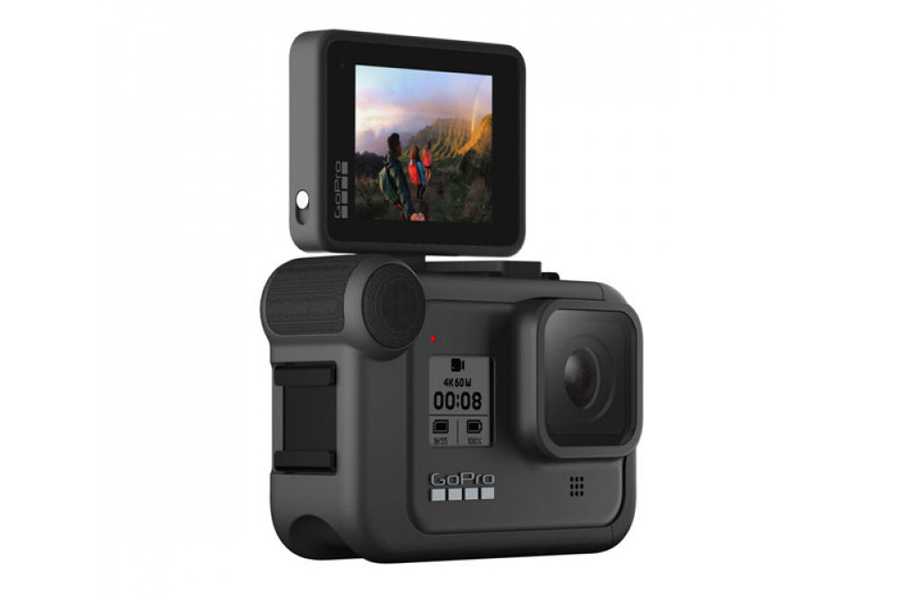 GoPro Hero 8
After all these years, GoPro still knows how to craft one heck of a quality action camera. For proof, look no further than Hero 8, the brand's latest and greatest. Features include digital tap-activated lenses, multiple levels of HyperSmooth 2.0 stabilisation, TimeWarp 2.0 with automatic speed selection, LiveBurst mode, night lapse video, high-fidelity audio, and waterproof construction. Throw in a modular design and adjoining app and this brilliant gadget leaves nothing to be desired. – AU$600
Buy it here (AUS) Buy it here (US)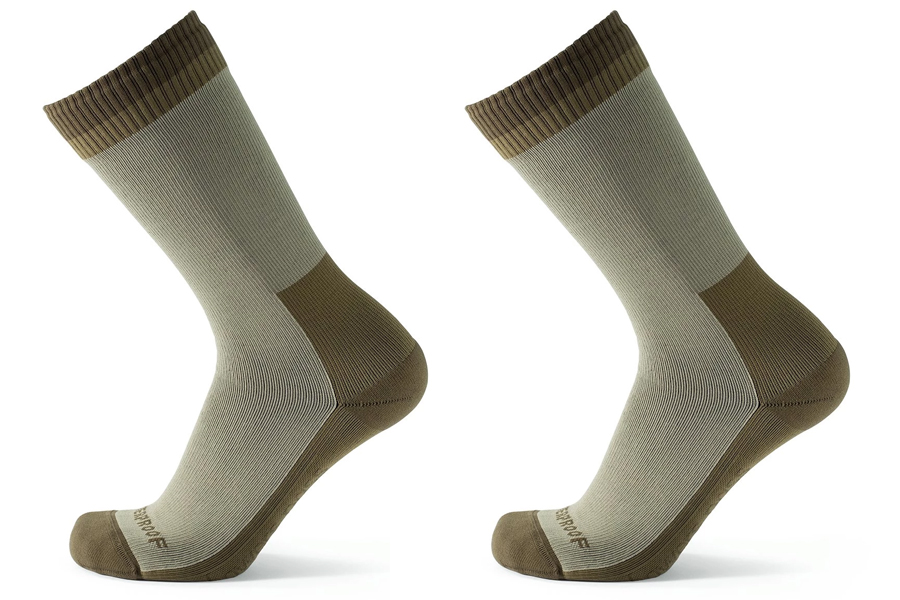 Crosspoint Waterproof Mountain Socks – Wool Blend
Ordinary socks might seem like a cop-out gift come the holidays, but these are no ordinary socks. Thanks to proprietary 3-layer construction, Crosspoint Mountain Socks are both fully waterproof and windproof. With its wear-resistant knit exterior and moisture-wicking Merino Wool-blend lining, this is the gift of socks that's actually worth giving.
–
Buy it here (AUS) Buy it here (US)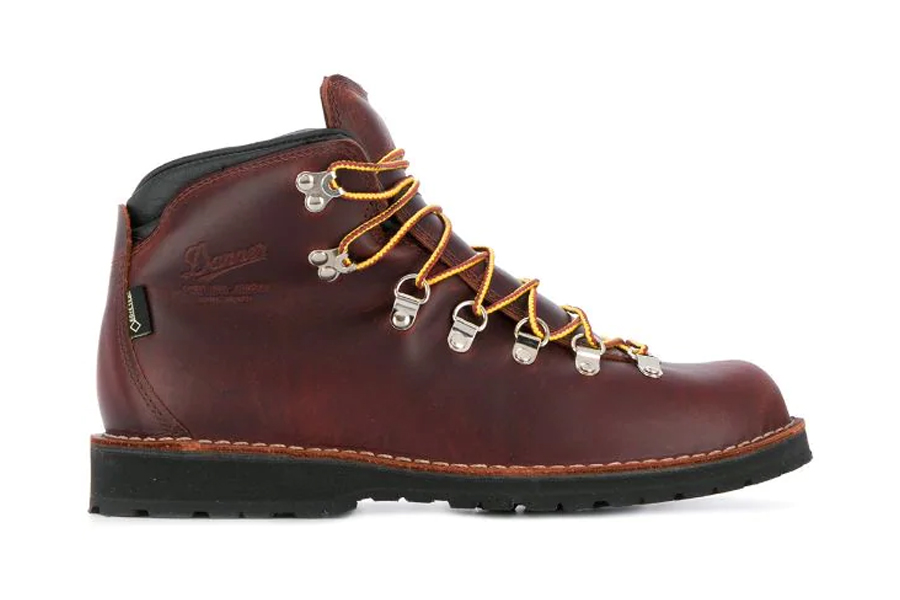 Danner Boots
You'll be hiking in comfort and style when you throw on a pair of these waterproof Mountain Light boots from Danner. Coming in at ankle length, they feature lace fastening, a round toe, a flat rubber sole, a branded insole, nylon and leather lining, grained leather uppers, and a GORE-TEX finish. Plus, they look spectacular. – AU$721
Buy it here (AUS) Buy it here (US)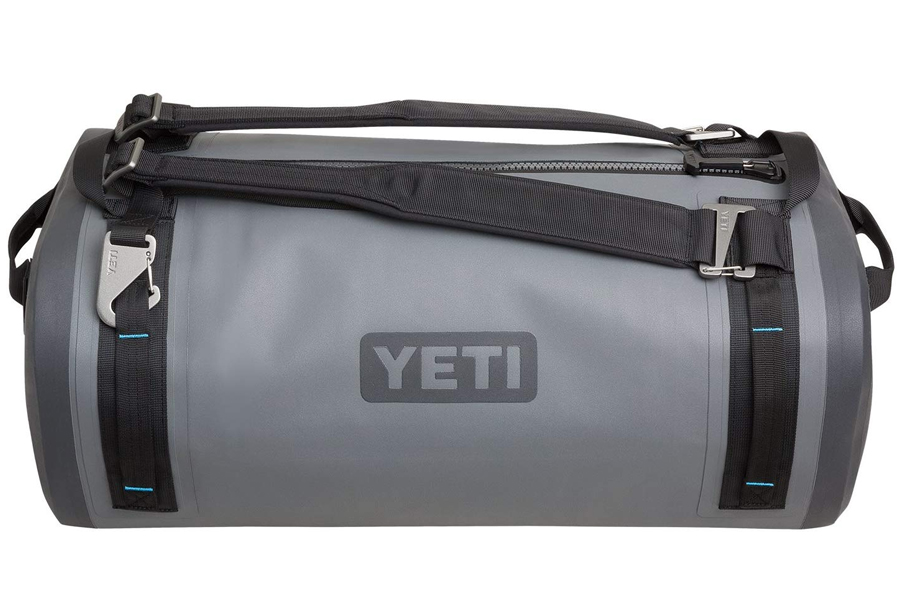 Yeti Panga Waterproof Submersible Duffel
When is a duffel so much more than a duffel? When it's this one from outdoor brand Yeti. Dubbed the Panga, its ultra-reliable Hydrolock zipper keeps your gear bone-dry in the harshest of weather conditions. Also featured are Dryhaul straps and a laminated shell of high-density nylon, the latter of which fends off punctures and abrasions. Built for any and every form of wild terrain, this 100% waterproof bag is love at first sight for any self-respecting outdoorsman.
Buy it here (AUS) Buy it here (US)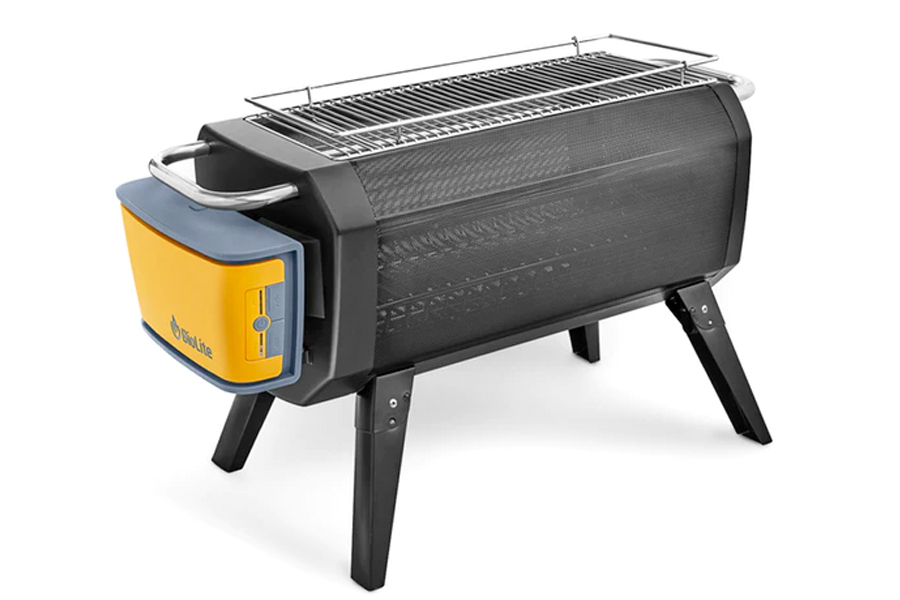 BioLite Portable Smokeless Wood-Burning FirePit
As optimal as it is portable, the BioLite Portable Smokeless Wood-Burning FirePit delivers everything you could ask for in a modern camping grill. Effortlessly advanced, it can go from FirePit to grill in a matter of seconds and charge your phone in the process. When the fire's going, a rechargeable powerpack blows air through 51 precision-placed airjets, providing uniform temperature while reducing smoke. Use manual controls or Bluetooth integration to control the Powerpack fan or adjust the fire intensity. Stop kindling like a caveman and pick up one of these bad boys ASAP.
Buy it here (AUS) Buy it here (US)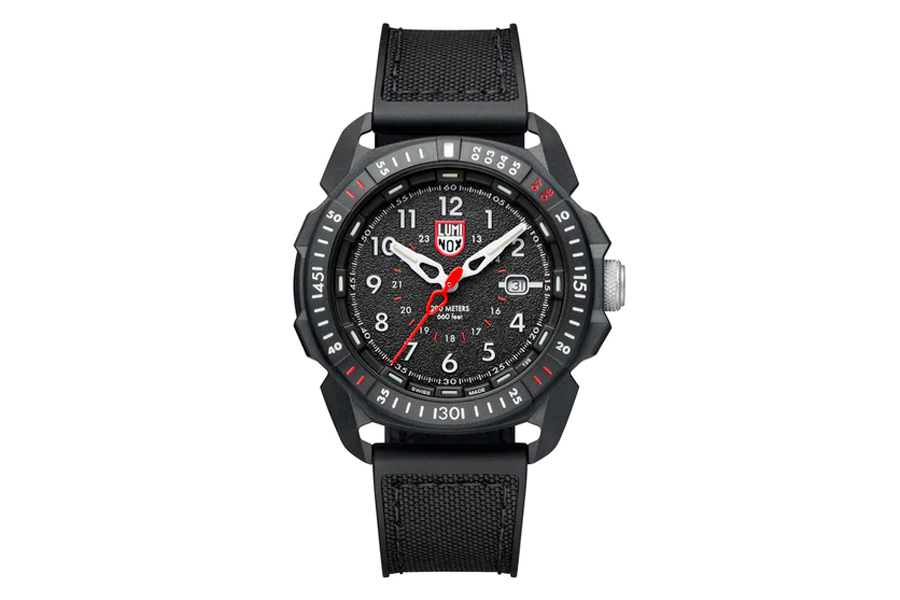 Luminox ICE-SAR Arctic 1000 Watch
For the true outdoorsman, accept nothing less than the ICE-SAR Arctic 1000 Watch from Luminox. With its custom-developed Carbonox carbon compound case, the piece strikes a perfect balance between lightweight feel and sturdy construction. That's not to mention features like scratch-resistant sapphire glass crystal with anti-reflective coating, quartz movement, water resistance to 200 m, and Tritium tubes for a natural lume. It's all 100% Swiss made and truly built to last.
Buy it here (AUS) Buy it here (US)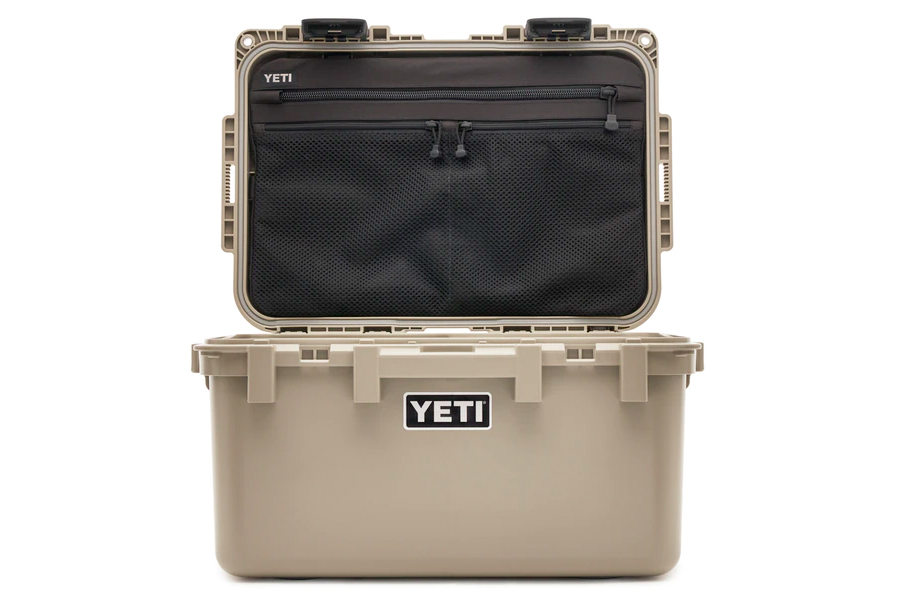 Yeti LoadOut GoBox 30
When only virtual indestructibility will suffice, you gotta go with Yeti. True to form, the LoadOut GoBox 30 delivers supreme impact-resistance and 100% waterproof construction. A nifty nesting design and some extra compartment tools enable seamless organisation while latches and vents make sure your gear starts dry and stays dry. Fill it with your camping essentials and go.
Buy it here (AUS) Buy it here (US)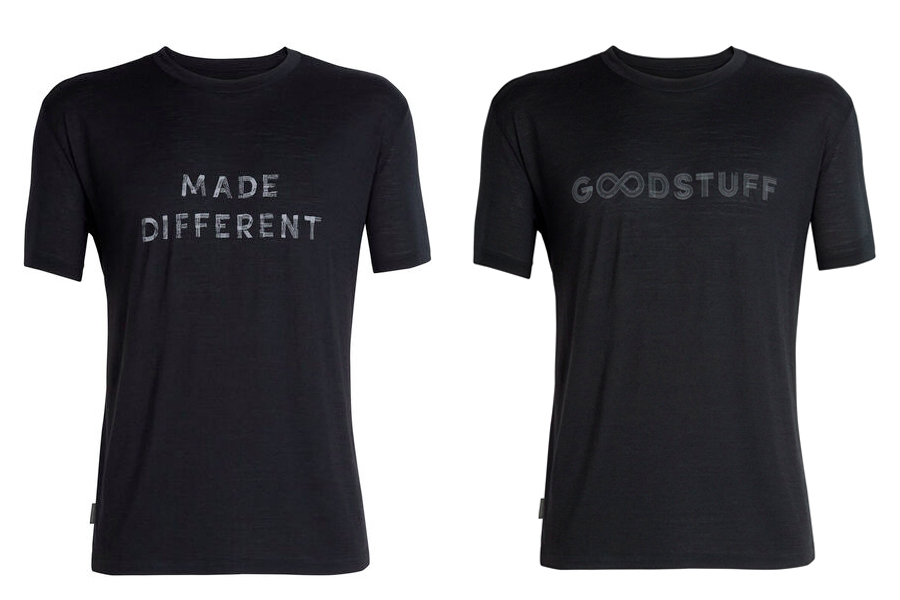 Icebreaker T-Shirts for Good
Most outdoor types maintain a somewhat minimalist dress code when heading into the wilderness, opting for comfort and functionality over flashiness. If the outdoorsman in your life is no exception, then he'll love himself a classic Icebreaker tee. Employing innovative materials and straightforward aesthetics, these shirts stick to the basics in steadfast style. What's more, the brand is hyper-conscious of things like environmental impact, which is why their natural fibres require fewer resources and less washing. It's all definitely outdoorsman approved.
Buy it here (AUS) Buy it here (US)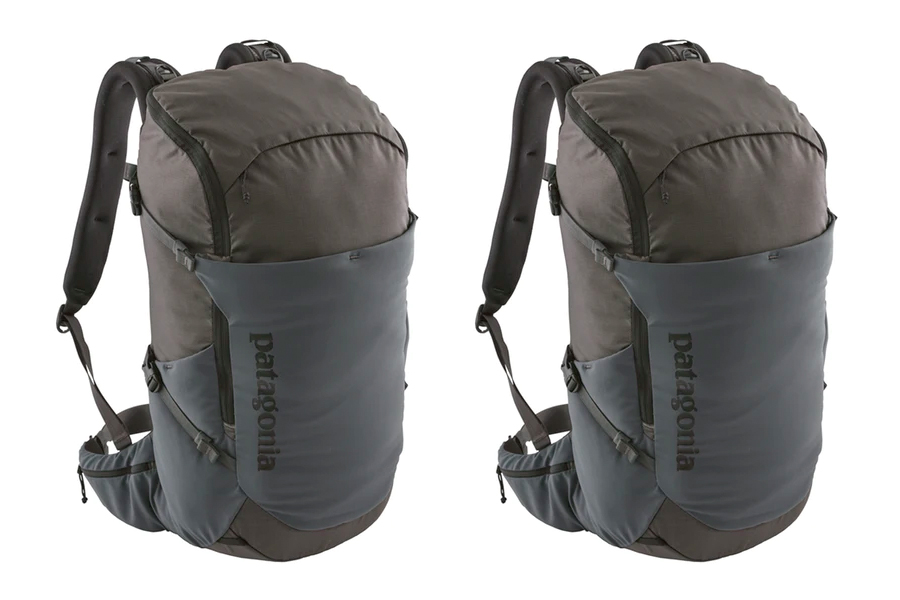 Patagonia Nine Trails Backpack
Patagonia is synonymous with the ultimate outdoor gear and apparel and here's one good reason why. Lightweight and spacious by design, the Nine Trails Backpack hosts a 28 L main compartment with extended zipper for easy access. Between the 210 denier Cordura nylon exterior and tough polyester lining–both of which have been treated with polyurethane coating and a water-repellent finish—this thing is all kinds of durable. Around the back is a breathable mono mesh panel, providing superior airflow. Pair all that with padded straps and dual stretch side pockets and you're ready to roll.
Buy it here (AUS) Buy it here (US)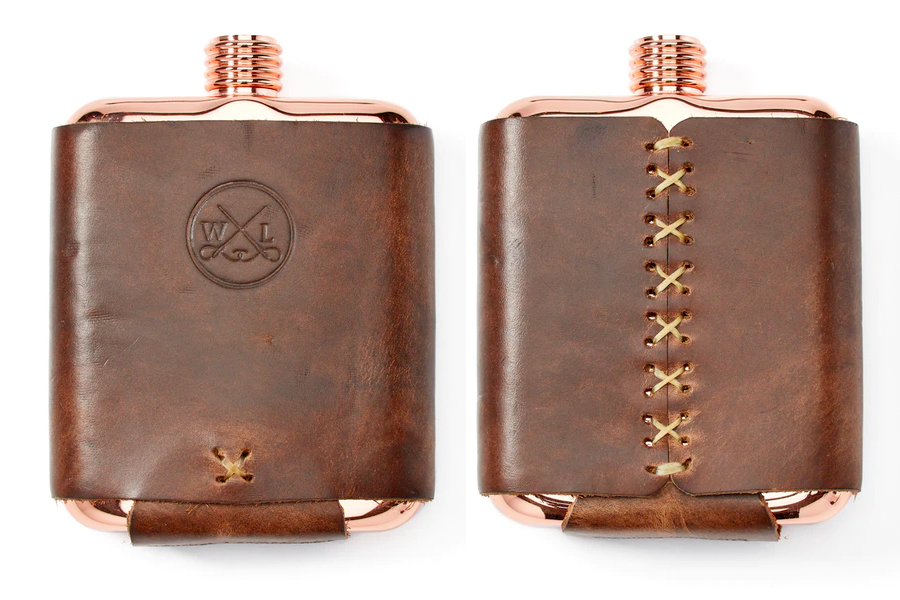 Whisky Leatherworks The Clark Fork Copper Flask
Stitched and cut by hand in Missoula, Montana (where they know a thing or two about drinking in the wilderness), The Clark Fork Copper Flask stands head and shoulders above the standard fare. Like fine whiskey still sitting in the barrel, its wrap of genuine Horween leather will only gain more character and distinction over time. Keeping your booze safe and sippable is copper-coated stainless steel. Your pocket has just been upgraded.
Buy it here (AUS) Buy it here (US)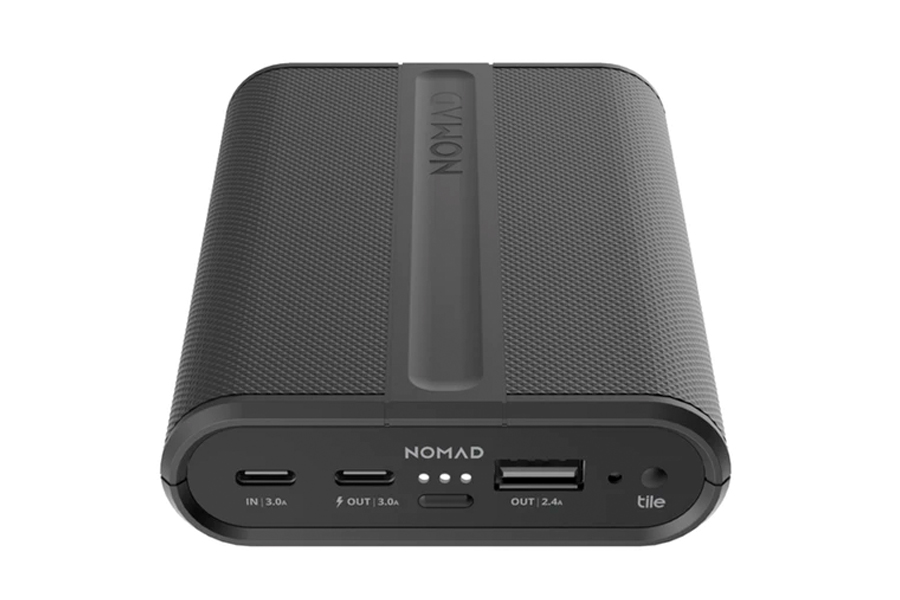 Nomad Rugged Power Pack with Tile Tracking
More and more people are going camping these days and taking their technology with them. Should you and your favourite outdoorsman do the same, you'll need back-up for all those draining batteries. Taking the concept to functional extremes is this power pack from Nomad. Drop-resistant and long-lasting, it even comes with a built-in Tile tracker. Use it on your Apple or Android mobile devices.
Buy it here (AUS) Buy it here (US)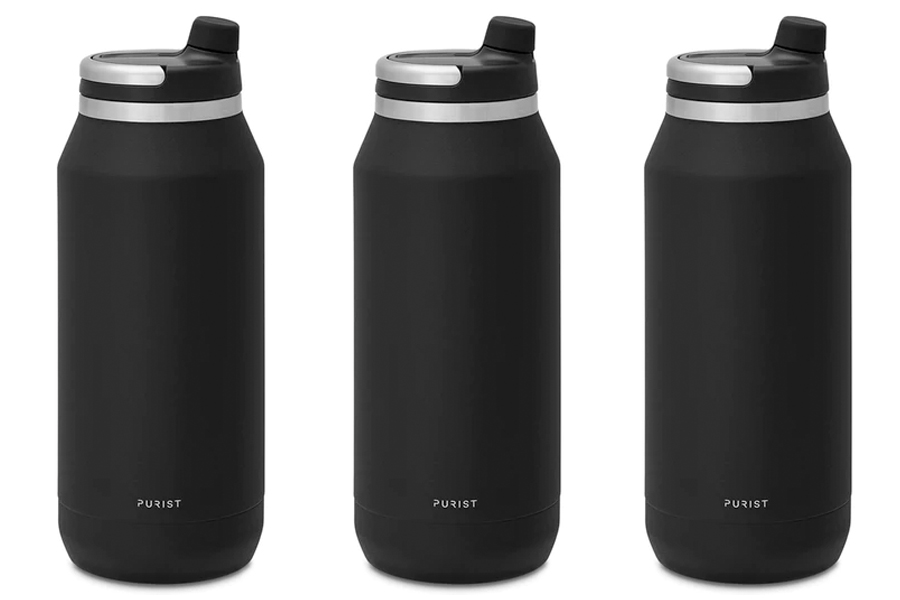 Purist Collective Founder 32oz Water Bottle
This wildly optimal water bottle might cost more than the nearest counterpart, but we definitely say it's worth it. With double-wall vacuum insulation and unbreakable glass lining, the bottle preserves both the taste and temperature of your beverage, every single time you use it. On the outside is surgical-grade stainless steel, a leak-proof screw top, and an accessible drinking spout. May it be the last water bottle you ever buy.
Buy it here (AUS) Buy it here (US)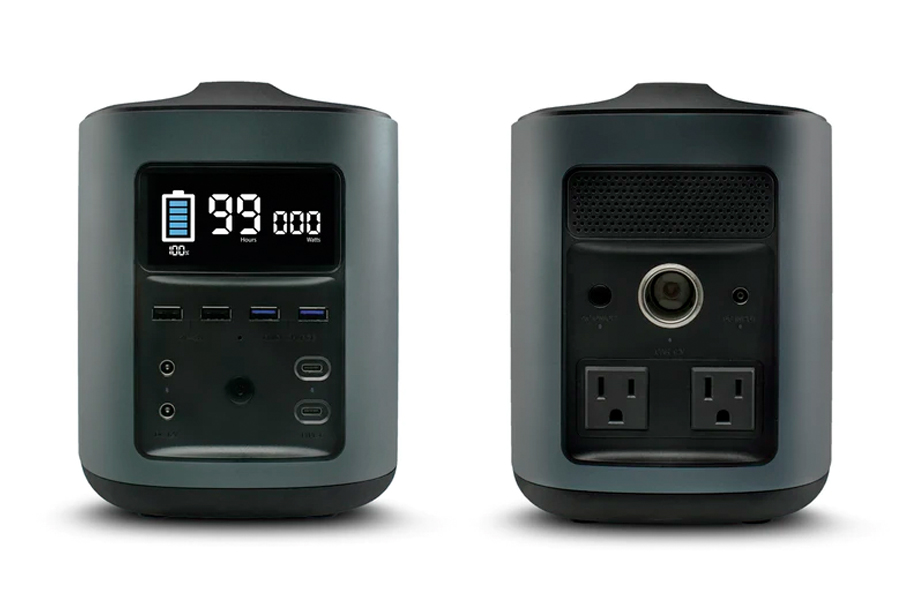 Eco Flow River Portable Power Station
Sure, you can haul a gas-guzzling generator out into the woods, or you can pick up this ultra-compact power station instead. Equipped with various charging ports, it can simultaneously power up to 11 devices at the same time. That includes phones and lighting rigs and everything in between. It's portable, intuitive, rechargeable, long-lasting, and clean. In other words: it's everything.
Buy it here (AUS) Buy it here (US)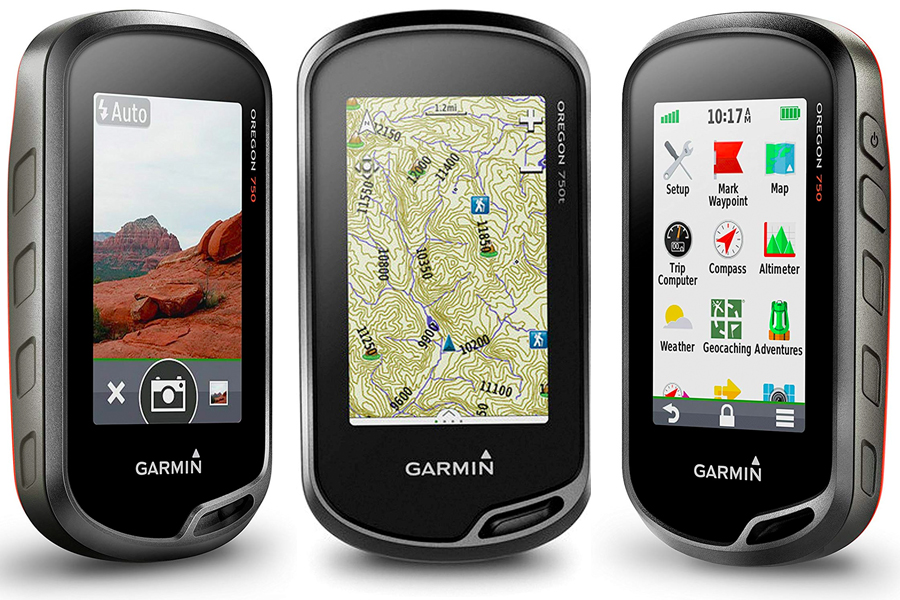 Garmin Oregon 750t
Your gateway to the outdoors fits right in the palm of your hand and goes by the name of Oregon 750t. Thanks to a redesigned antenna, this GPS and GLONASS handheld delivers better satellite reception and improved navigation. It also comes with multi-link wireless connectivity, a built-in 3-axis compass with barometric altimeter, Active Weather support, and a 1-year BirdsEye Satellite Imagery subscription. From this point forward, getting lost in the wilderness is a purely figurative expression. – AU$699
Buy it here (AUS) Buy it here (US)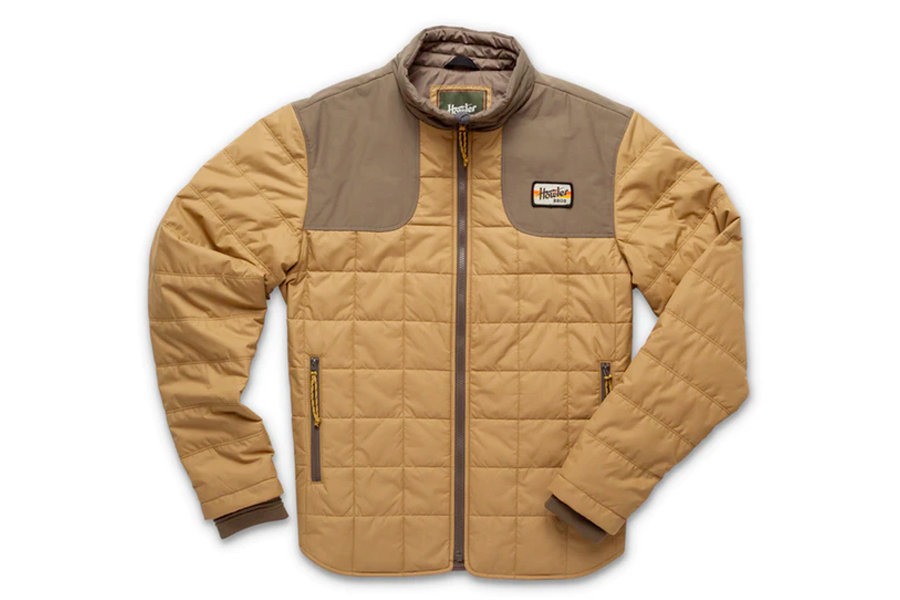 Howler Brothers Merlin Jacket
A little cold weather won't get in the way of a true outdoorsman, presuming he wears the proper apparel. With its water-resistant, rip-stop exterior and Primaloft One insulation, the Merlin Jacket is that apparel. It also features zippered hand warmer pockets, knitted and ribbed cuffs, and heavy-duty cotton/nylon shoulder panels. Should the sun come out mid-day, you can pack the jacket down into a built-in pocket stuff sack. Adventure awaits. 
Buy it here (AUS) Buy it here (US)

More Gift Guides:
2019 Christmas Gift Guide – Luxury Lover
2019 Christmas Gift Guide – The Foodie
2019 Christmas Gift Guide – The Fitness Freak
View All Our 2019 Christmas Gift Guides