Kammok Baya is a Three-Way Party Hammock
What's on your patio? Some chairs, maybe a lounge. You might even have a table and possibly an umbrella. In other words, the same old same old that has sat on patios and in back yards for years. Why not step away from the boring and try something that's not only new, but far more adaptable and comfortable? The Kammok Baya uses hammocks as outdoor furniture to make your space the centre of activity and relaxation. That's right, the hammock isn't just for a shady spot between two trees. With Kammok Baya, you can lounge in a comfortable hammock wherever you please.
You'll also like:
Work Weightlessly With the Zero Gravity Balans Chair
Arctic Bath Hotel Offers Relaxation and Refreshment
Moon Pod Offers Anti-Gravity Relaxation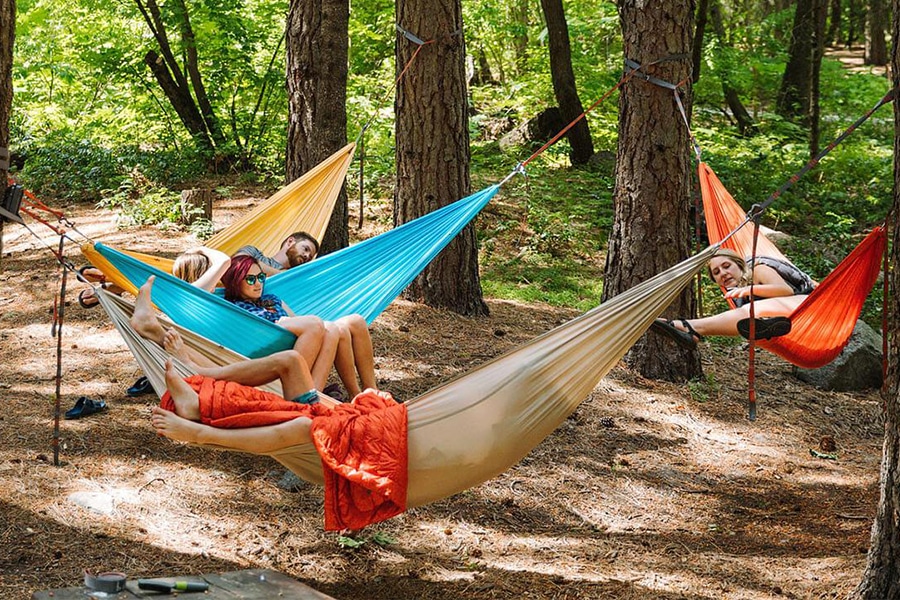 The Kammok Baya system works by virtue of integrated posts that can be set up anywhere. Just set up the posts and string your hammock, and you'll be sitting, napping, and swinging in no time. The stands support up to three hammocks arranged around a three-sided table in the centre. The canvas hammocks are set low enough and are strong enough that they can support more than one adult sitting in them while you serve a meal, have a conversation, or play a game. The hammocks are also comfortable enough that you'll be able to enjoy an afternoon siesta or a good read in the sun. The Kammok Baya system will fit any hammock that is shorter than their Roo Double model. If you already have a hammock, but it's too short for the stand, you can use the included straps to get things set up.
The frame is made of powder-coated steel tubes and comes with brace bars, mounting hardware, and a set of hammock straps. You can purchase the table separately, as well as an umbrella. You'll also have to pick up the hammocks, but Kammok's wide offering of hammocks are all priced reasonably. To buy the Kammok Baya, you'll spend USD$599. You'll also have to pay $199 for the table and $39 for the umbrella, but the comfort you'll experience from the Kammok Baya is well worth the price.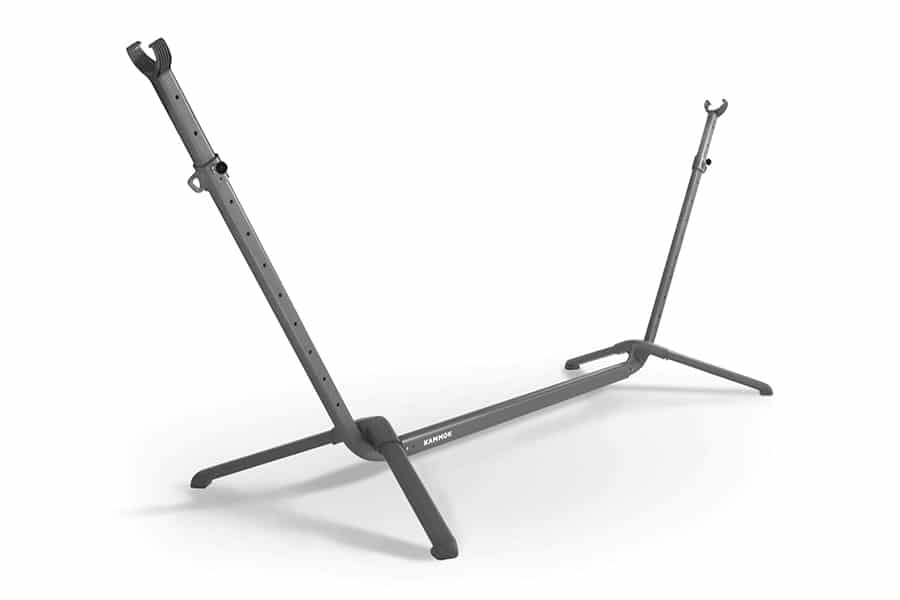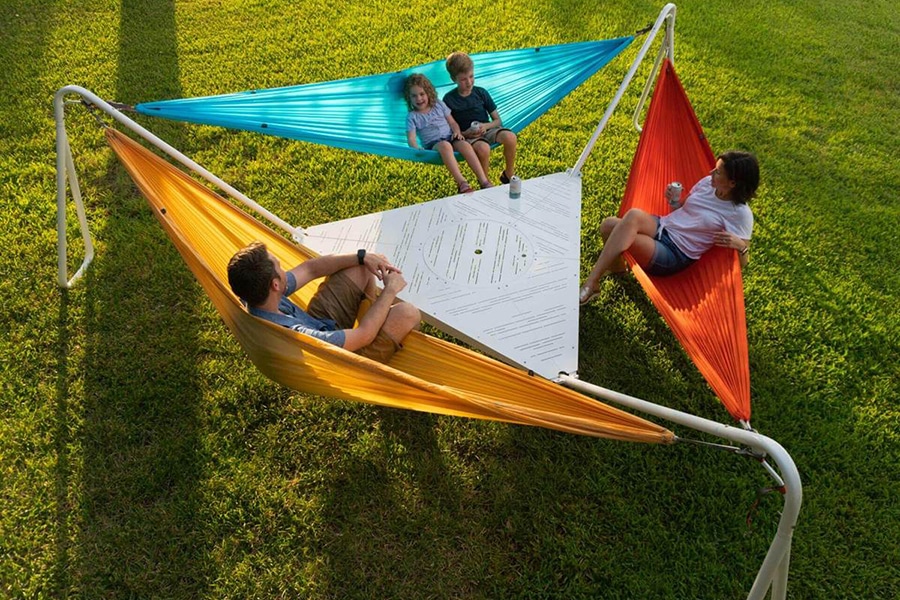 You'll also like:
Work Weightlessly With the Zero Gravity Balans Chair
Arctic Bath Hotel Offers Relaxation and Refreshment
Moon Pod Offers Anti-Gravity Relaxation