3D Lamborghini Huracán EVO Puzzle Puts a Raging Bull in Your Living-Room
Thanks to Lamborghini and Ravensburger 3D Puzzle you can now enjoy the excitement of having a raging bull right in the heart of your living-room. Building off the success of the LEGO Technic Lamborghini Sián, Lamborghini has teamed up with leading games and recreation brand Ravensburger to recreate a scaled-down, 1:18 Lamborghini Huracán EVO puzzle.
You'll also like:
LEGO Technic Lamborghini Sián is 3,696 Pieces of Power
Roccat Kone Pro Air Review: A Solid Gaming Mouse With One Major Omission
Top 20 Pop Culture Lego Kits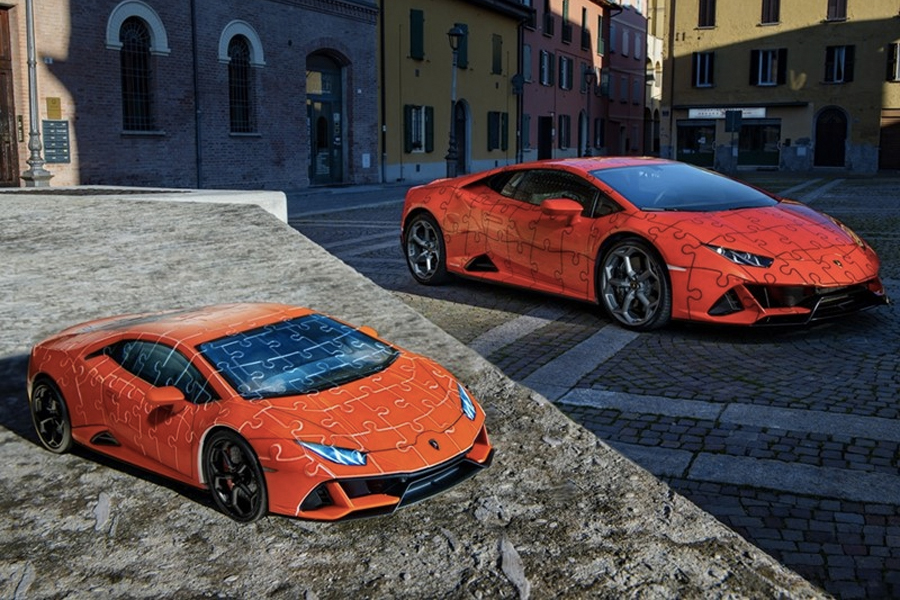 The Lamborghini Huracán EVO is the evolutionary heir to the most successful V10-powered Lamborghini ever, the Lamborghini Huracán. While it shares the same platform as the standard Huracán, this version offers fine-tuning and refinement on the original design. These refinements include modified exterior aerodynamics, Y-shape stylistic elements, hood lines inspired by the Countach, skirt air intakes reminiscent of the Murciélago, and central high-mounted exhaust tailpipes that hark back to the highest-performance Lamborghini models of the past.
Lamborghini fanatics will appreciate how closely Ravensburger has replicated the Huracán EVO's design in a 3D scale recreation. The 3D puzzle retains features indicative of the full-size super sports car, extending to all Huracán EVO design elements that elevate it beyond the standard car. Right down to the Y-style front bumper, the Y-shape in the headlights, and all hexagonal details, Ravensburger has nailed it. Finally, the puzzle is finished in the original Arancio Xanto orange colour that accentuates the Lamborghini design DNA.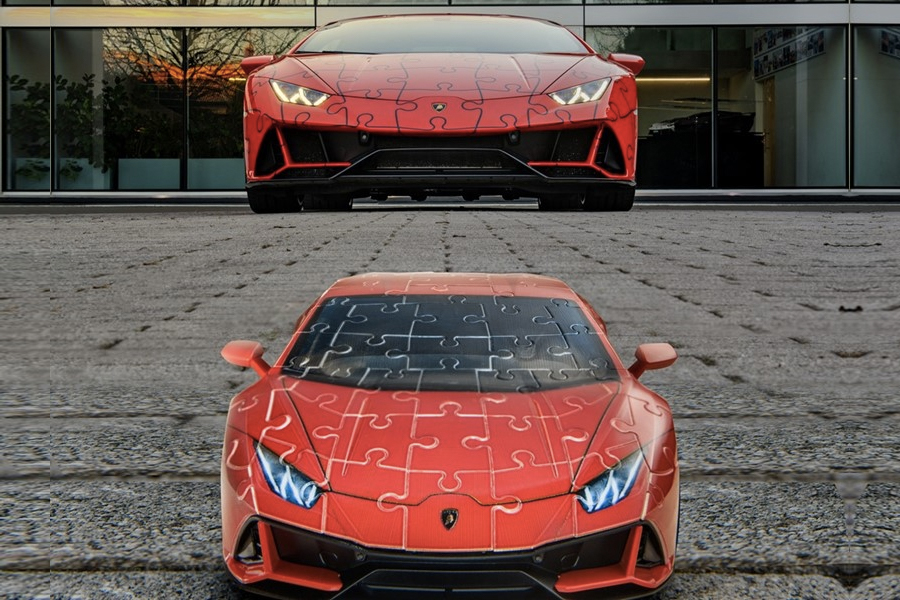 The 108-piece puzzle retains the distinctive design DNA, evident in its low-slung profile, measuring in at 26cm. Finishing touches are found throughout, with 32 high-quality feature accessories, including a front splitter and rear diffuser, and rotating wheels that replicate the Aesir wheels found on the real car.
The Lamborghini Huracán EVO Ravensburger 3D puzzle pushes the boundaries of what it means to recreate a scaled super sports car. The fun-to-build 3D puzzle perfectly recreates the emotion of the full-size car in the heart of your living room. Find your own Lamborghini in stores and online for €34.99 (AUD$62).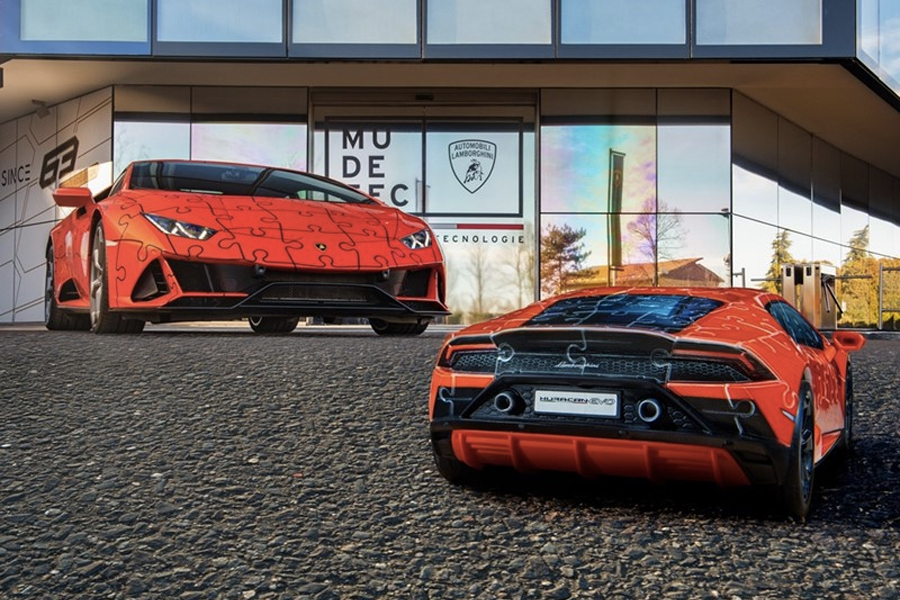 You'll also like:
LEGO Technic Lamborghini Sián is 3,696 Pieces of Power
Cadillac Reveals InnerSpace, Arguably the Most Luxurious Autonomous Vehicle Ever Built
Robert Downey Jr.'s Custom Mustang Would Make Stark Envious