16 Best Cars of the Year 2021: Man of Many's Favourite Drives
We drove more cars this year than ever before, with a good mixture of poster cars and everyday drivers it was probably our most balanced year in automotive ever. Because the best car's don't always mean 500+hp supercars, understanding that you can get as much joy out of driving a hot-hatch as a Track Day bandit there are gems to be found all up and down our list of the best cars of the year for 2021. Exploring the racing track, street, and mountains in everything from Porsche's to Jeeps, we wouldn't have it any other way! Presenting our best drives of 2021.
1. 2022 Porsche 911 GT3
We had the pleasure of taking the brand new GT3 around Sydney Motorsport Park for the day, and what a day it was. When it comes to cars like the Porsche GT3 it's one of the easiest decisions to make in the automotive industry for buyers – if you have the money, buy one. We'd buy one for the sound of 500hp screaming at 9000rpm, just have a listen here.
2. 2022 Toyota LandCruiser Sahara ZX
The LandCruiser 300 series is one of the most sought-after vehicles in the country. We jumped behind the wheel of the Sahara ZX model to see what the fuss is really about. This range-topping SUV is the nicest, most powerful, and well equipped LandCruiser money can buy, but does it live up to the circa. $150,000 price tag?
3. 2021 Jaguar F-Pace SVR
Maybe the most fun we've had in a car on the road this year. The Jaguar F-Pace SVR is comfortable (if only a little stiffly sprung), powerful, good looking, technology-filled, and besides the funky drive mode configurations, absolutely perfect to the point the circa. $150,000 price tag starts to look very appealing. Not only is this one of the best sounding cars on sale today, but it's the last of a dying breed and if you're a supercharged V8 diehard, this is the only logical decision.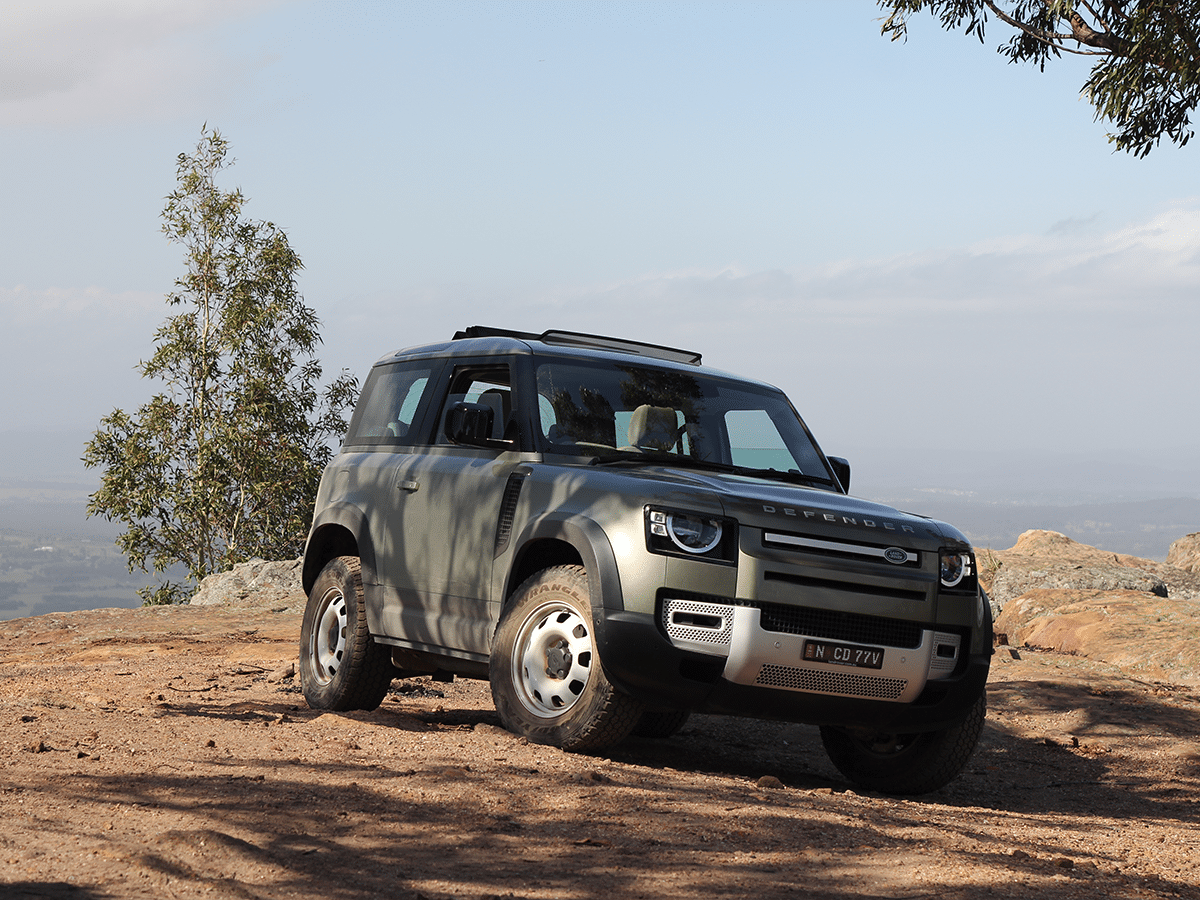 4. 2022 Land Rover Defender 90
The next two cars on our list document our perfect two-car solution. On this side of the equation, you have the Land Rover Defender 90, presented to us with white steelies, gorgeous green bodywork and canvas retractable roof. While you'll be sacrificing boot space in the event of rear passengers, you'll also be driving one of the quirkiest cars on the road. Epitomising cool with its dimensions alone, we fell in love with the Defender 90 for balancing function with finesse. No car on the road today does it better!
---
Featured Video from Man of Many
---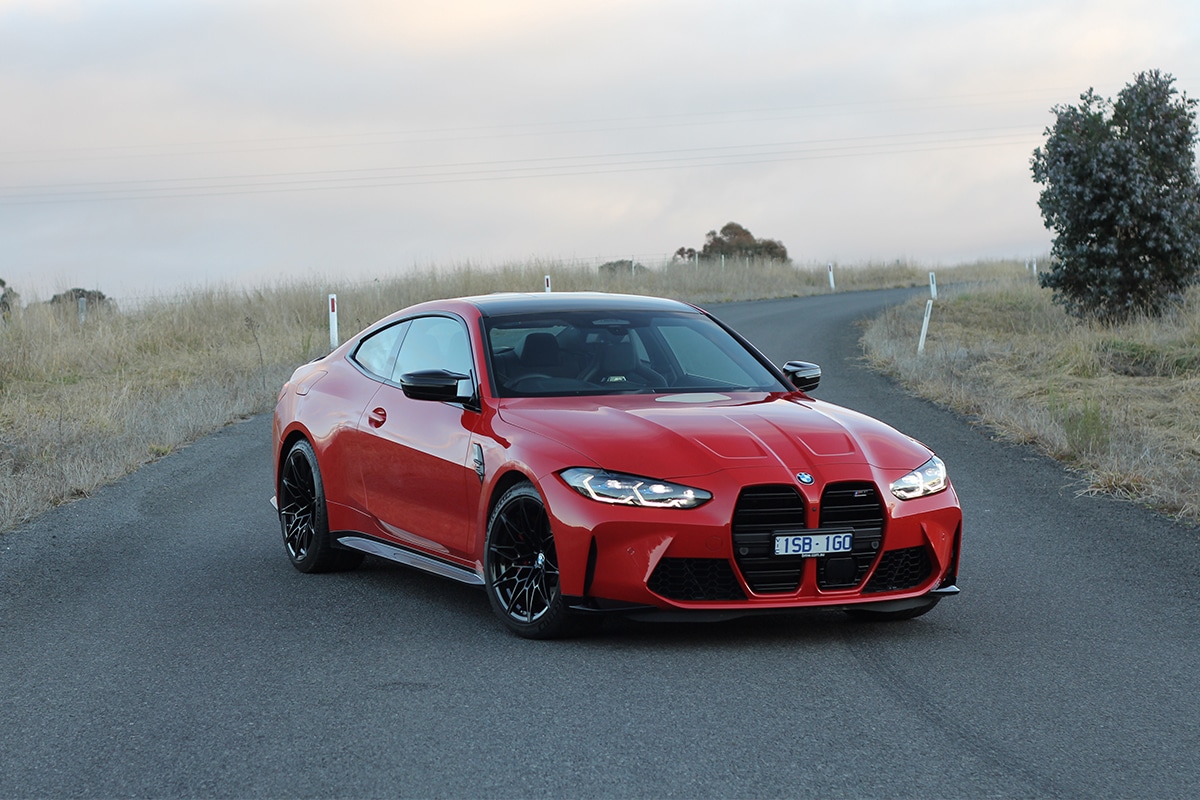 5. 2021 BMW M4 Competition
Speaking of the perfect two-car solution… if you handed us $200K to drop on a car today, we wouldn't even think twice about buying the BMW M4 Competition. It's about all the car you'd need, and in our eyes, it's perfect. Blisteringly quick, the confidence the M4 Comp offers is unlike anything, begging the driver for more at any given opportunity. And that front grille?! To say it's grown on us is an understatement, it truly looks exotic. There, we said it.
6. 2021 Mercedes-AMG E53 Coupe
We were struck by a touch of bad weather during our weekend with the E53 Coupe (hence the lack of photos), however, that wasn't enough to deter us from experiencing one of the nicest cabins in the automotive industry. You'll have to click the link below to see for yourself, but if there's a car we'd like to sit in and just cruise, it's the E53… did we mention it's pillarless?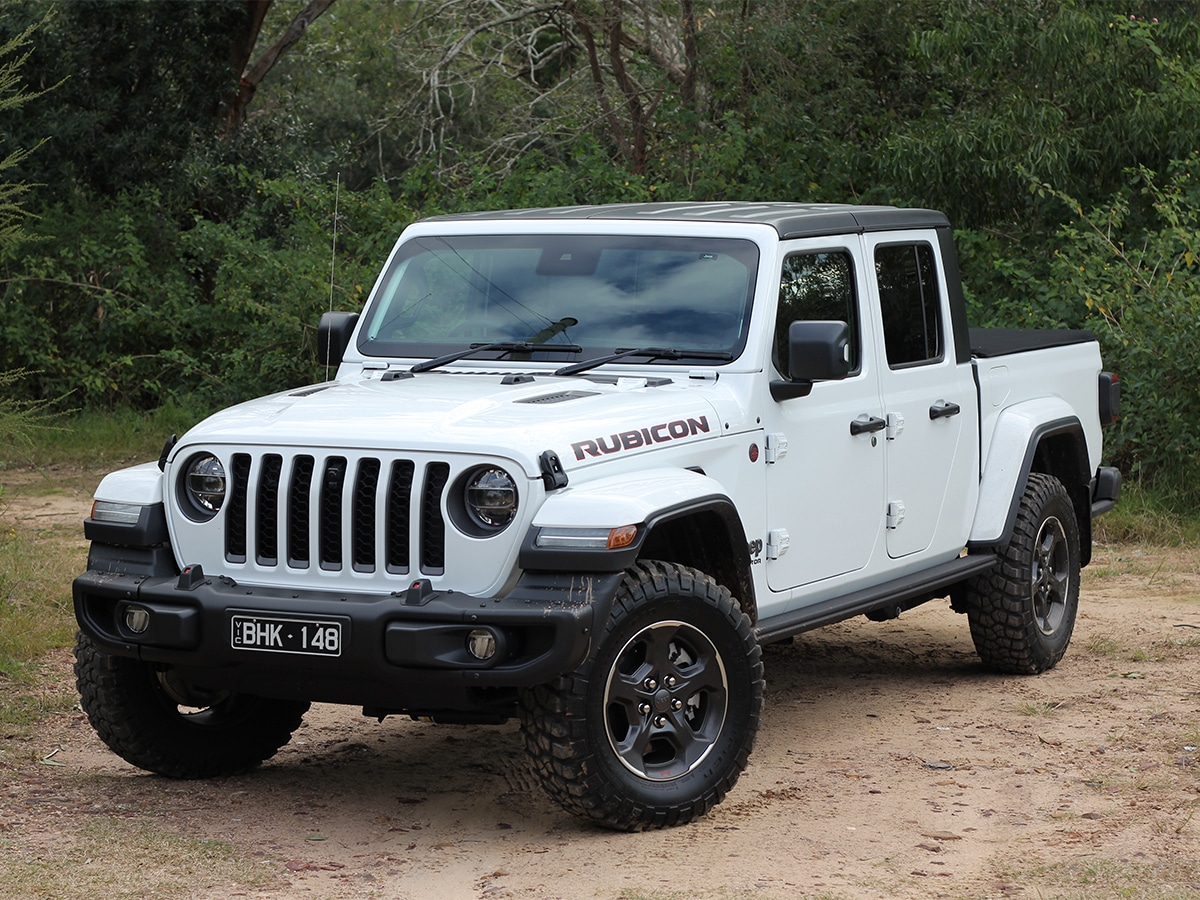 7. 2021 Jeep Gladiator Rubicon
We're true blue bogans at heart, so adding a tray to the back of one of our favourite offroaders was always going to sit well in our hearts. What we didn't expect was a comfortable ride, a quality sound system, and refinement beyond the rugged-looking exterior. This is our pick of the bunch when it comes to utes available Downunder, put some money aside for petrol, and tackle harder tracks than any Hilux or Ranger could imagine.
8. 2022 KIA EV6
Kia that does 0-100 km/h in just 3.5 seconds and packs 576 bhp through dual electric motors? While it shares a very similar platform with the Hyundai Ioniq 5, the EV6 features a sportier attitude.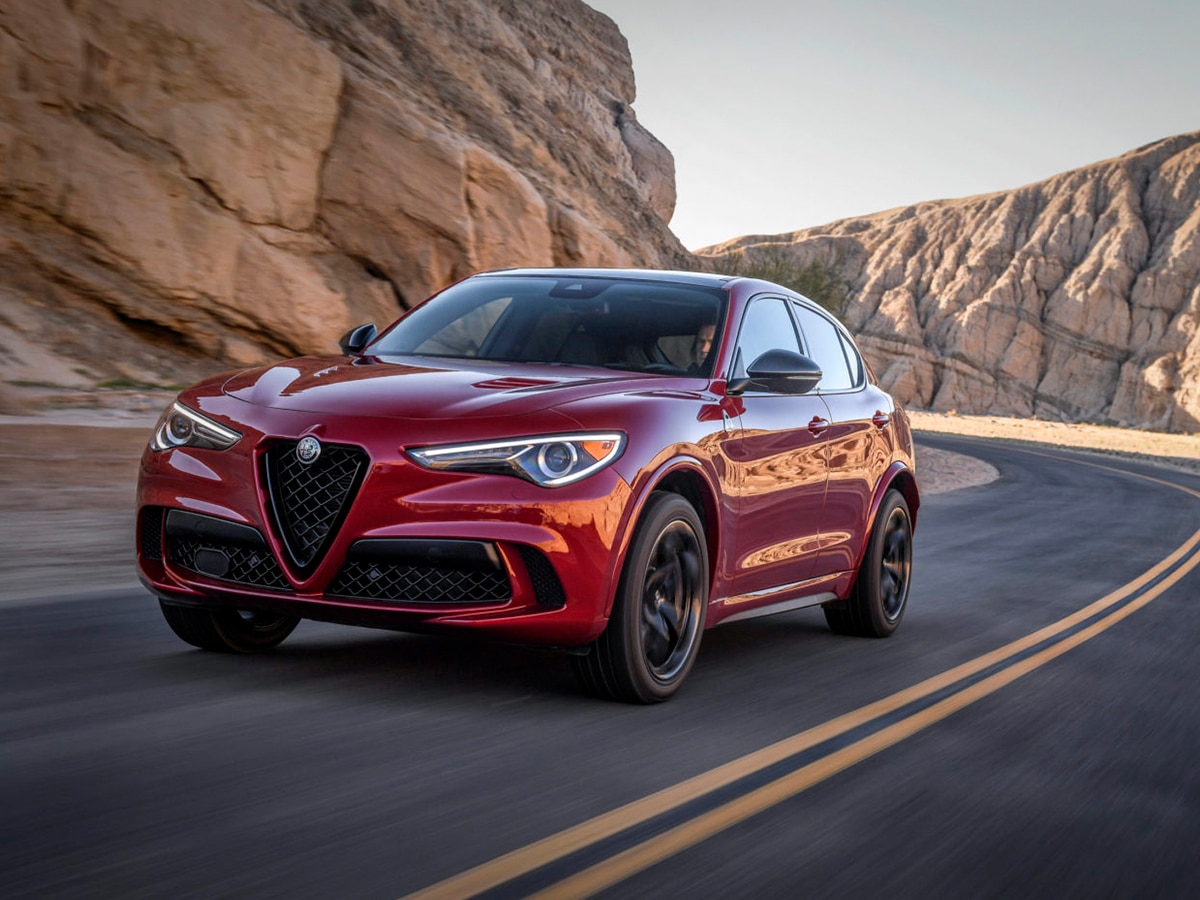 9. 2021 Alfa Romeo Stelvio Quadrifoglio
Less serious about comparing itself to the competition (to some detriments) the Stelvio is the most desirable Alfa Romeo money can buy. Far more interested in having a good time and embracing the Italian way of life, the twin-turbo V6 is a crowdpleaser that sounds great and performs well amongst the crowd of V8's and Inline 6's.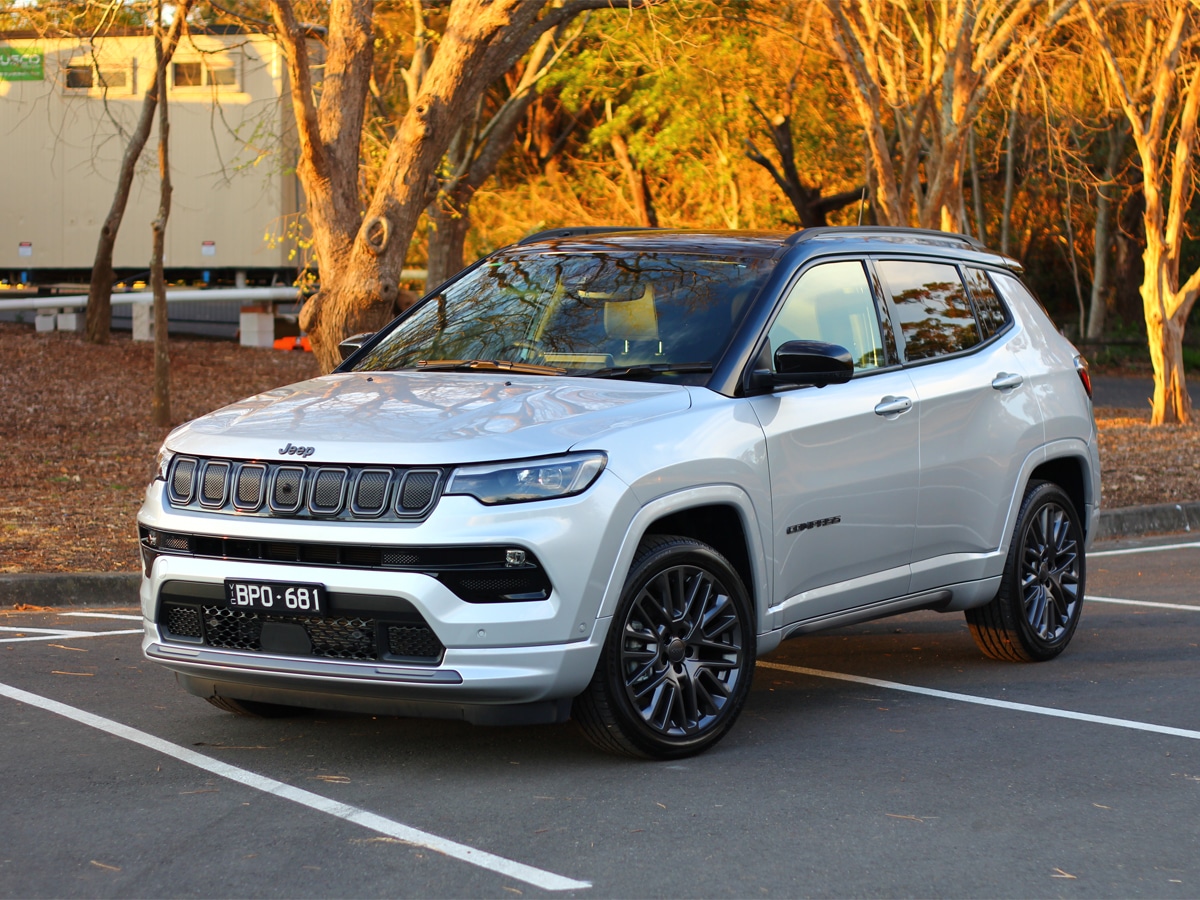 10. 2022 Jeep Compass
After spending a week in the New Jeep Compass we felt at home with its new interior. It's pricey when you compare it to the Hybrid and Turbo competitors, but the cost is well balanced with interior technology and good looks. Is it enough to convince buyers? Only time will tell.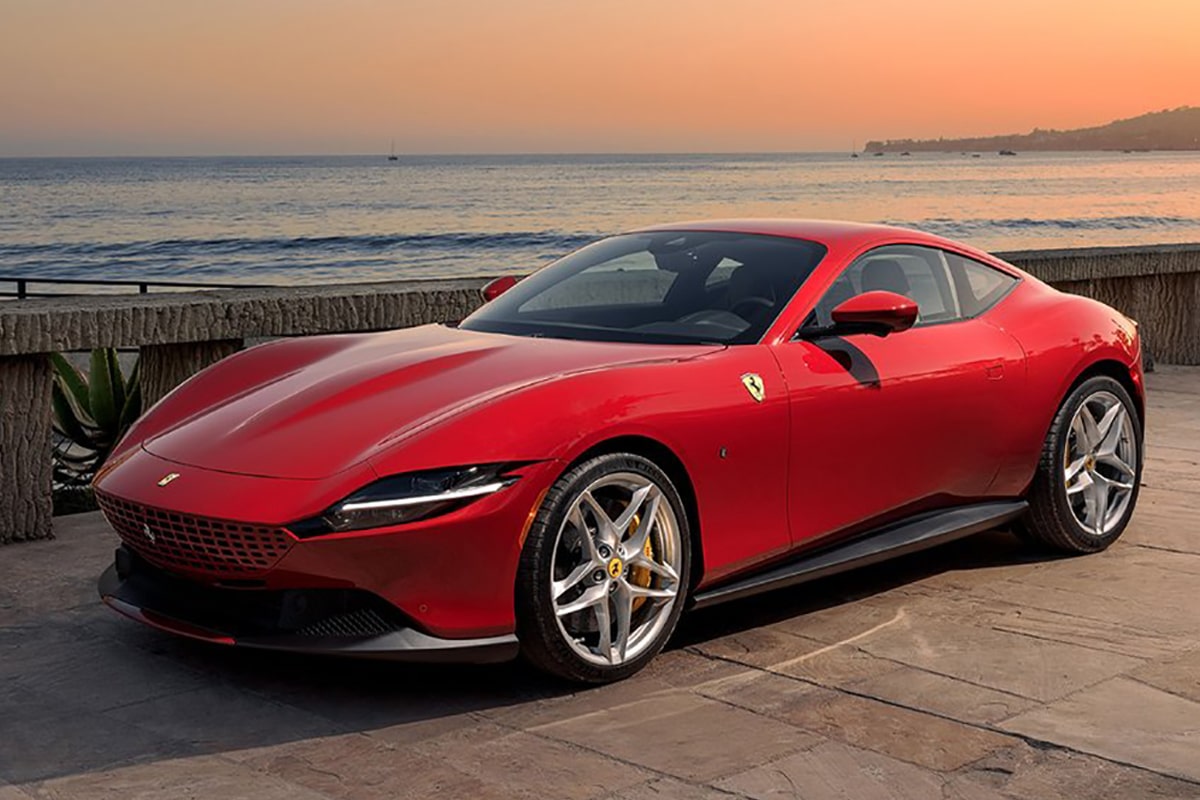 11. 2021 Ferrari Roma
A drop-dead gorgeous GT with enough punch to remind you about that prancing horse emblem? We love the Ferrari Roma, and it's about the only thing that could turn our gaze from a Bentley Continental GT. With 612hp, there's not much that will stem the aural delight that a Ferrari V8.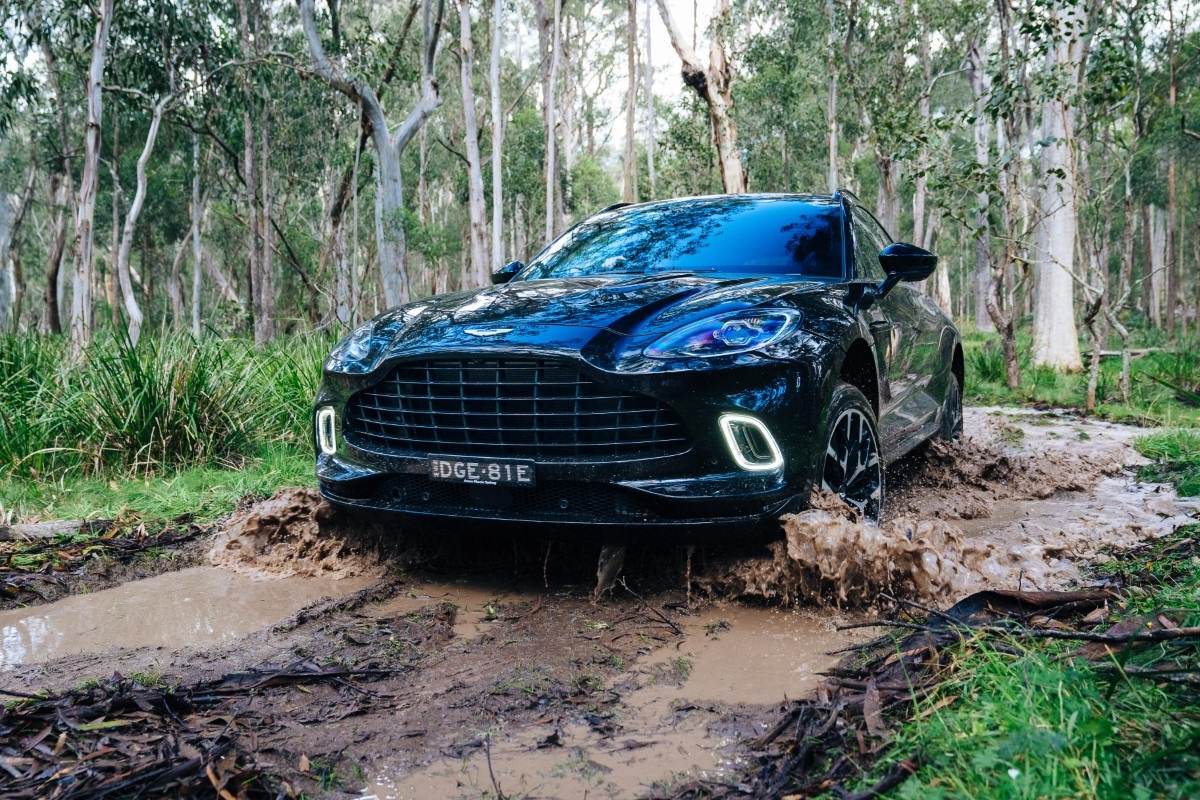 12. 2021 Aston Martin DBX
It was an honour and a privilege to get behind the wheel of an Aston Martin DBX for a drive-day earlier this year. We convened at the brand's dealership in Sydney before hitting the open road and pushing the poor thing through some mud… yep, that's an Aston Martin driving through mud.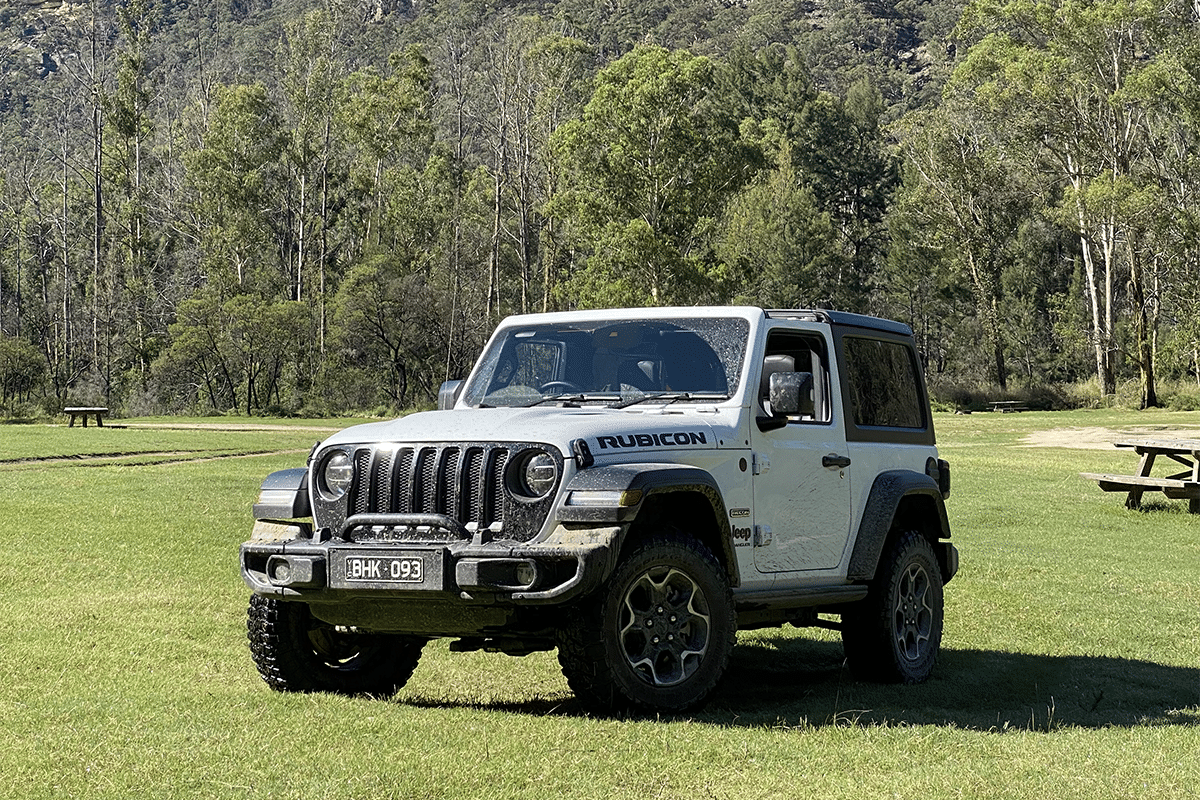 13. 2021 Jeep Wrangler 'Recon' Rubicon
With only 40 short-wheelbase Jeep Wrangler 'Recon' Rubicon's hitting Australian shores this is an extremely rare beast. It also means this Jeep demands a pretty serious price tag of close to $70K (good look paying less than $80K on the market). That being said, it's the most capable new car money can buy, and the Jeep wave is worth every penny.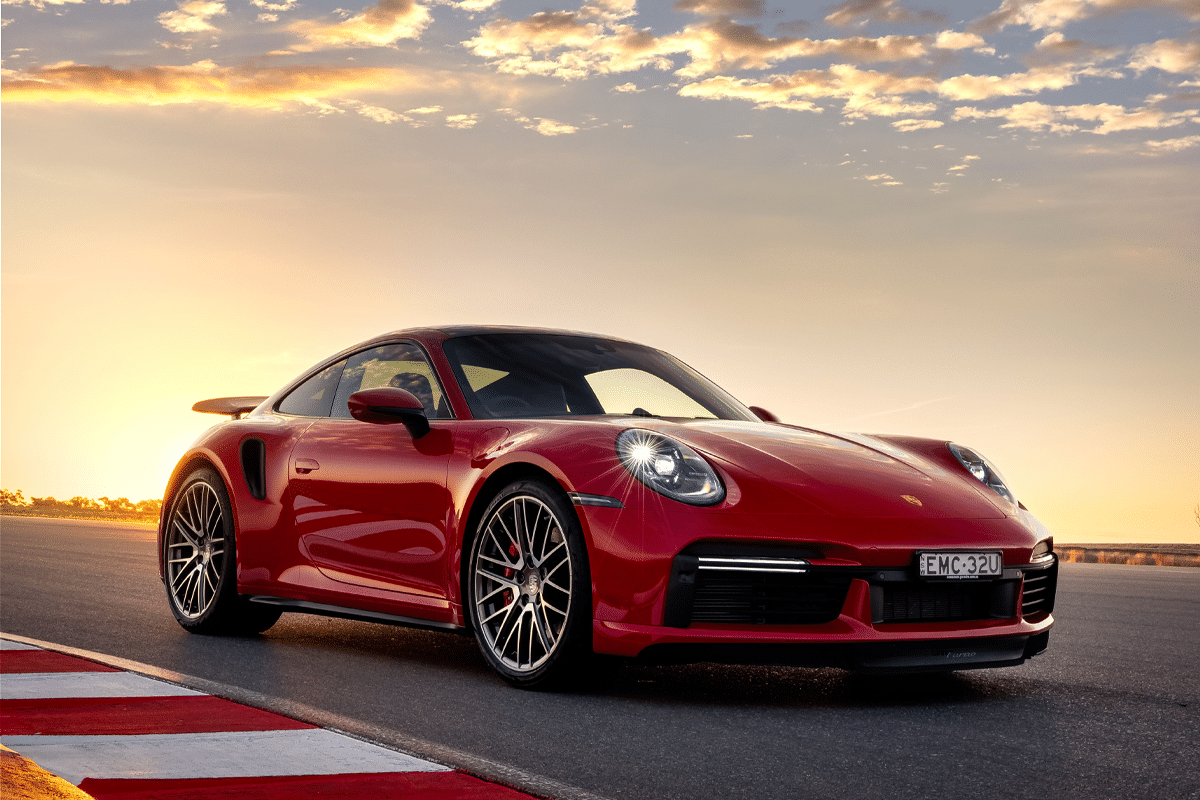 14. 2021 Porsche 911 Turbo
Porsche engineers refer to the 911 Turbo as 'the most perfect sportscar ever'. And we had high expectations of the 911 Turbo as we made our way down to 'The Bend' Racetrack in South Australia. Spending some time with the car on track had us realise that if you need MORE car than this, we'd really like to know why. Grail.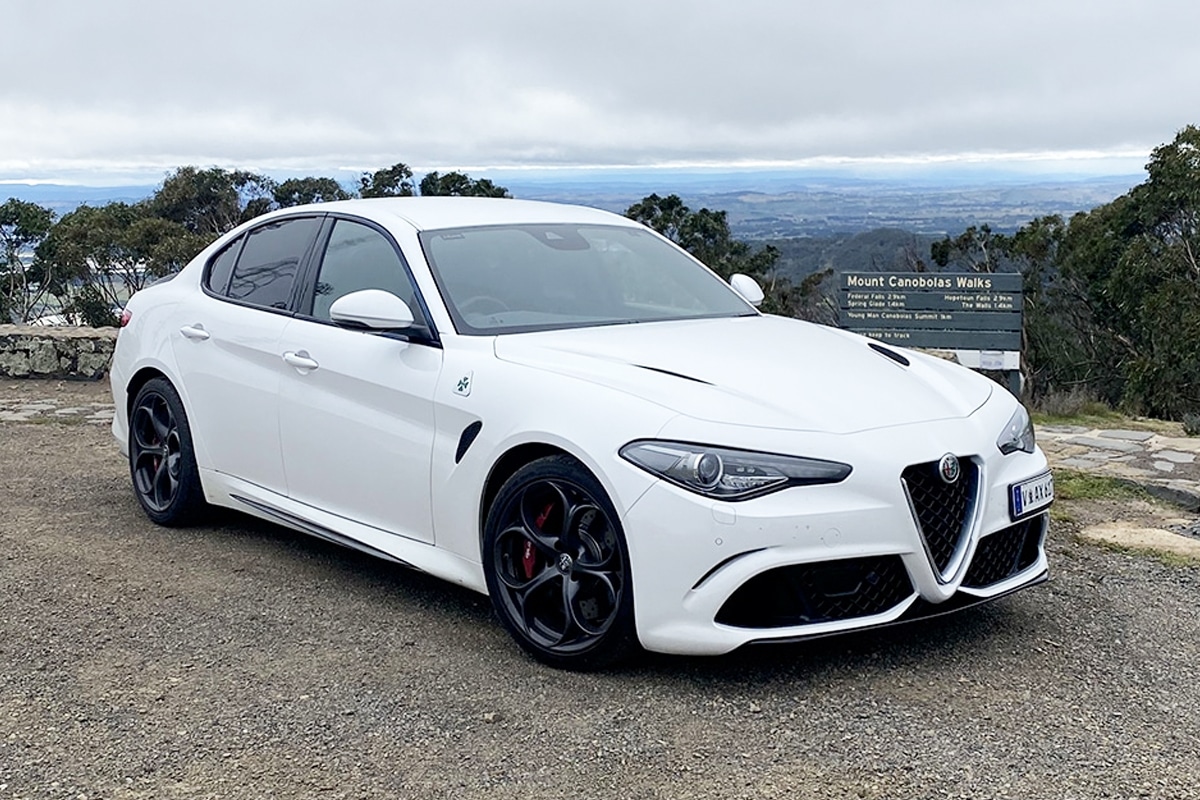 15. 2021 Alfa Romeo Giulia Quadrifoglio
The Alfa Romeo Giulia Quadrifoglio presents a good enthusiast option in the performance sedan market. After a mid-life price drop, the car no longer directly competes with the likes of the BMW M3 and C63 meaning this Italian fling is better aligned with customer expectations. That's not to say it doesn't perform up to scratch.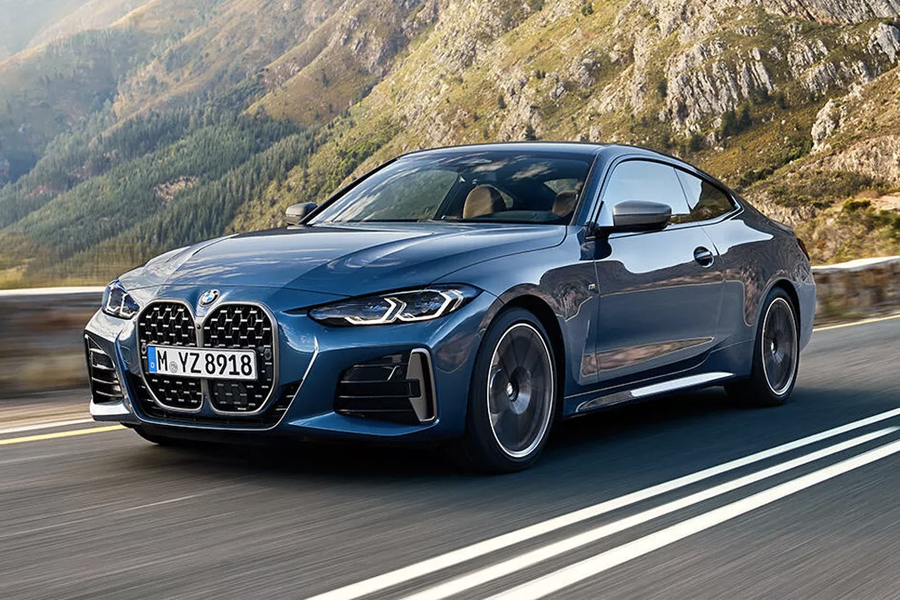 16. 2021 BMW 4-Series
After driving the 4-series at launch, the car has moved on to become the top-selling coupe in Australia for under $100K. It's a great, well-rounded package that offers comfort and sportiness in equal measure.
You'll also like:
Who Owns Which Car Brands? The Full Car Manufacturer Family Tree
Project MAYBACH is Unlike Anything We've Seen from Mercedes-Maybach
2022 Ford Expedition Timberline: 440HP Urban Off-Roader Unveiled
---
Featured Video from Man of Many