Repair BB-8 and Other Star Wars Droids at Samsung Store
Written in Partnership with Samsung.
Star Wars: The Last Jedi has been showing in cinemas for several weeks now, and Star Wars fans across the globe are reeling from the fact that it's another two-year wait for Star Wars: Episode IX to conclude the new trilogy.
Fortunately, Samsung Australia has launched a fun and exciting way for fans to delve deeper into the galaxy far, far away. Star Wars: Droid Repair Bay is a VR experience that's available for you to try right now exclusively at any one of Samsung's 25 stores across Australia until February 1st, 2018.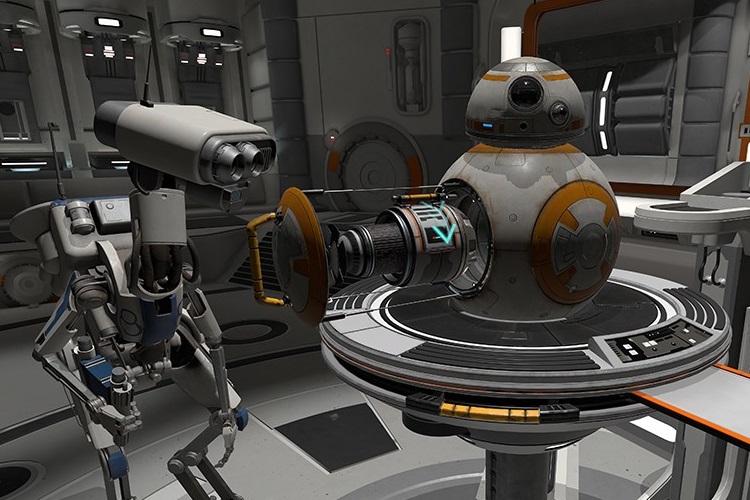 Using Samsung's Gear VR headset powered by its flagship Galaxy S8, S8+, and Note8 smartphones, Star Wars: Droid Repair Bay places you in the shoes of a lean, slightly awkward droid engineer on-board General Leia Organa's Resistance ship as it speeds across the galaxy.
As the engineer, it's your job to repair BB-8 (the real hero of the new Star Wars trilogy) and his astromech droid friends, so they can roll back into the fight against the First Order, which is waging right outside the door. You can even see the Stormtroopers approaching.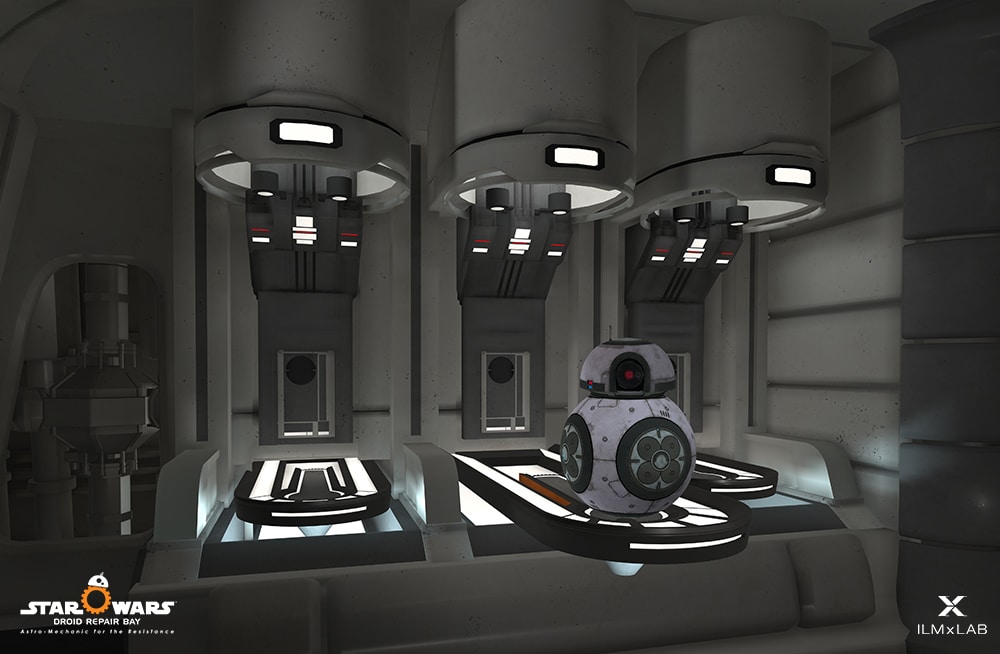 At your local Samsung store, you'll use the Gear VR to select the droids and open their compartments, removing damaged circuits and replacing them with spare parts. By taking the droids for a test run through the repair bay, you can make sure they are operating correctly and experience their unique and humorous personalities with authentic beeps and whistles.
You'll need to work quickly if you are to successfully fend off the threat to the galaxy, and there's no laser fire or violence to speak of, so it's safe for any young Padawans to experience for themselves.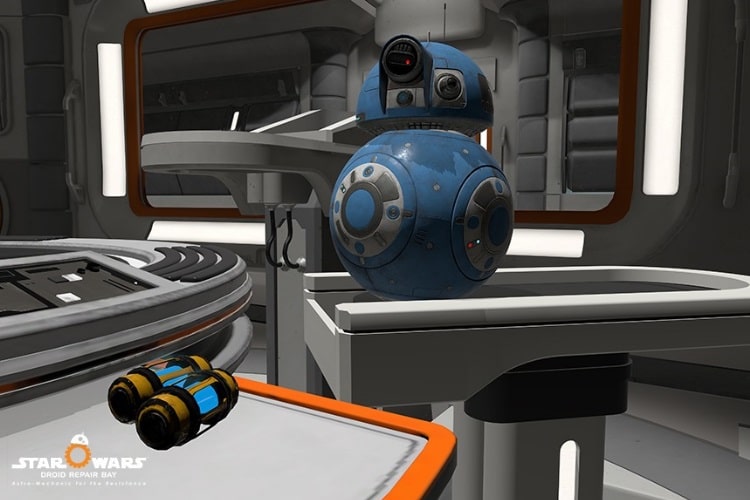 Star Wars: Droid Repair Bay is created by ILMxLAB, which is working to reinvent the way Star Wars stories are told and experienced by combining talents from Lucasfilm, Industrial Light & Magic and Skywalker Sound. As the only official virtual reality story connected to Star Wars: The Last Jedi, Droid Repair Bay is a must for any true Star Wars fan.
Star Wars: The Last Jedi is in cinemas now and although it launched two weeks before the end of 2017, it's become the highest grossing film of the year. Seeing Luke Skywalker back in action is well worth the price of admission.
For more Star Wars goodness, follow this link. For all things Samsung, click here.