BINGE is a bit of an underdog when it comes to the best streaming services in Australia – but we reckon it should be the first streaming platform you turn to on your next movie night. A relatively new player, this Foxtel-backed platform offers a huge array of movie options, from new movies like Top Gun: Maverick and The Unbearable Weight of Massive Talent to absolute classics like Goodfellas and Anchorman: The Legend of Ron Burgundy. Good stuff, right?
So, what are the best movies on BINGE? We're glad you asked because we've done the digging and found some real gems. So kick ya feet up, grab the chippies and let's dive in.
Best New Movies on BINGE
When it comes to BINGE movies, the latest releases are always a high priority. Thankfully, due to its connections with several distribution companies, there are a hose of new BINGE movies to put on your radar each month. Here are our top picks.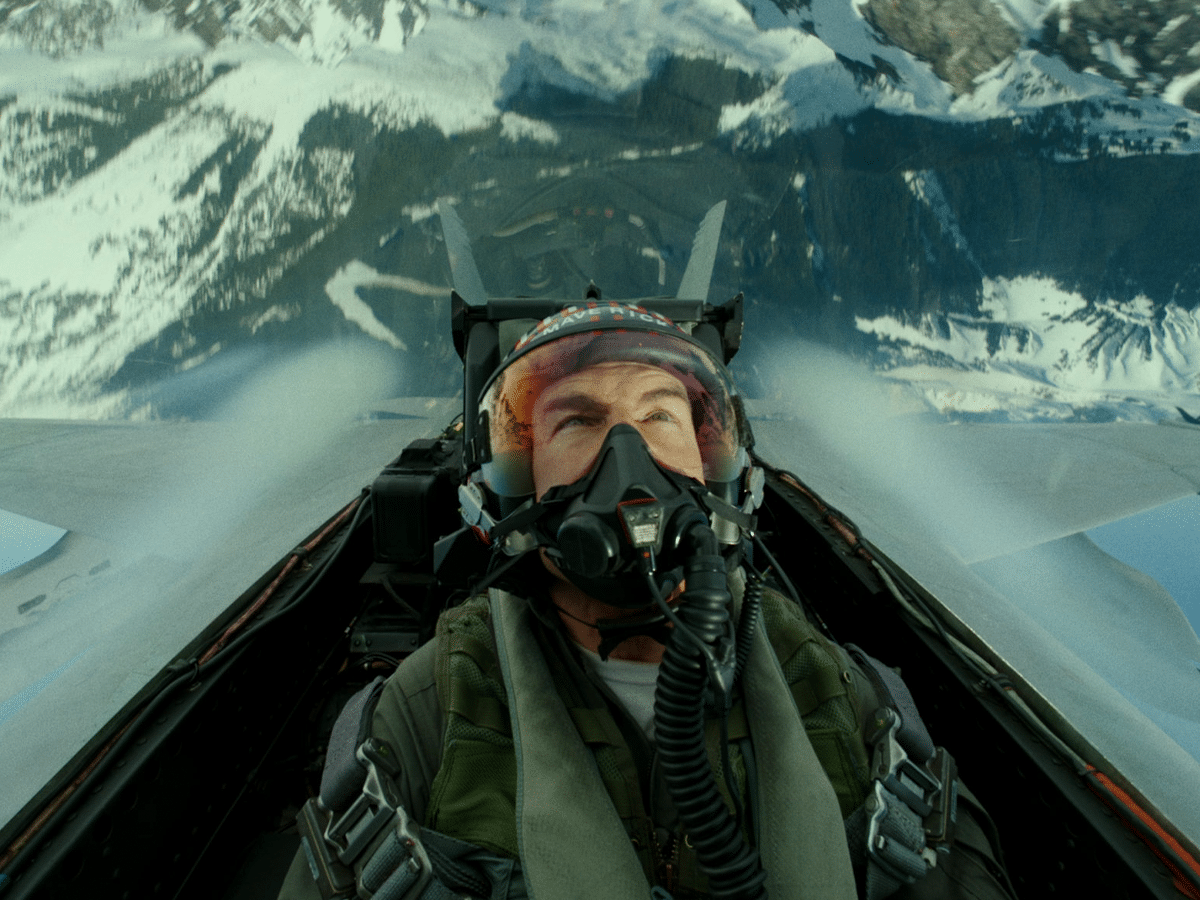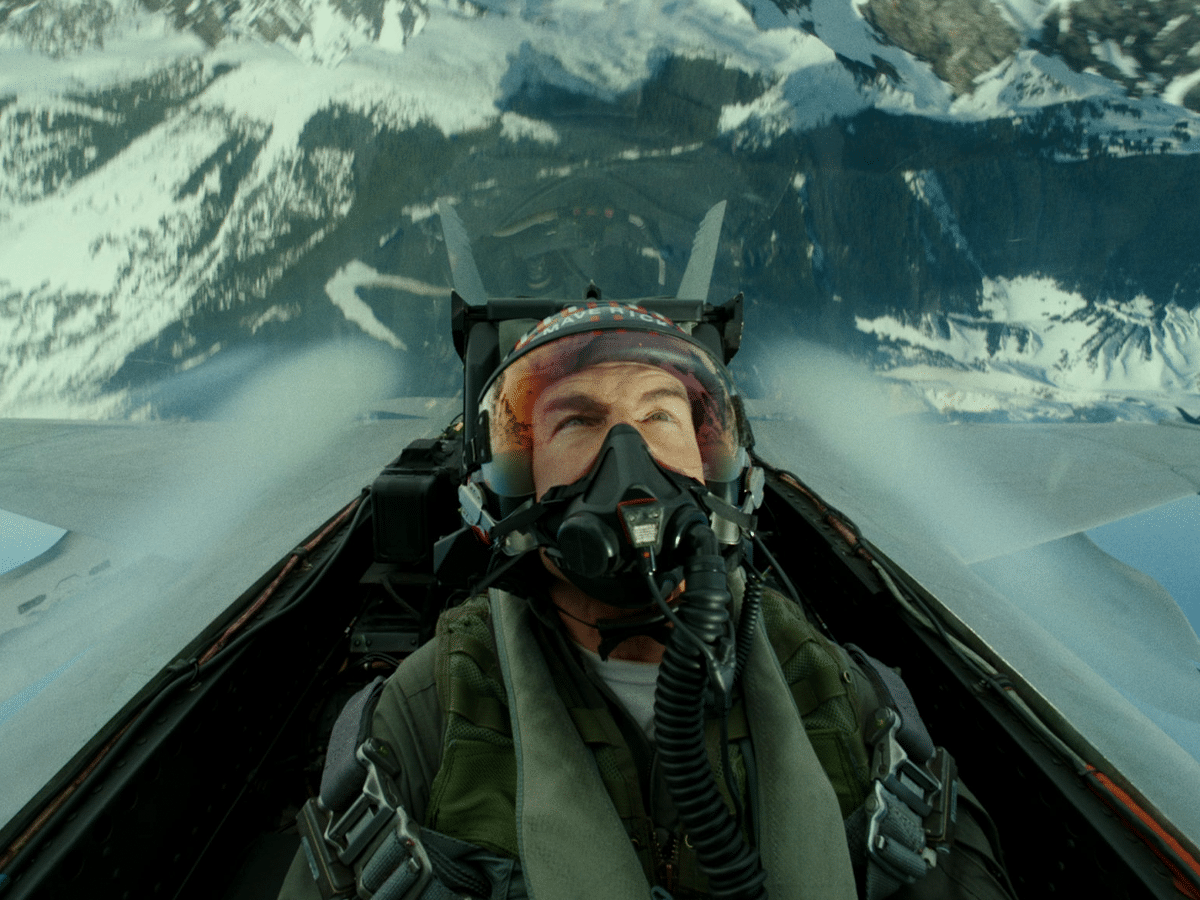 Top Gun: Maverick (2022)
IMDB rating: 8.3
Starring: Tom Cruise, Jennifer Connelly, Miles Teller
Director: Joseph Kosinski
Top Gun: Maverick is the long-awaited sequel to the 80s classic Top Gun and it's gotta be said – it just might be better than the OG. Maverick (played by the eternally cool Tom Cruise who never bloody seems to age) has graduated from hotshot pilot to a flight instructor at the Top Gun flight school. But hold onto your aviators because Maverick must face off against cutting-edge flight tech and his own inner demons (ah, the hero's journey). Along the way, he takes young Bradley Bradshaw (enter the effortlessly ripped Miles Teller), the son of his late buddy Goose (RIP), under his wing. Get ready for heart-stopping aerial stunts, emotional twists, and the ultimate quest for Maverick to prove he's still the top gun in town.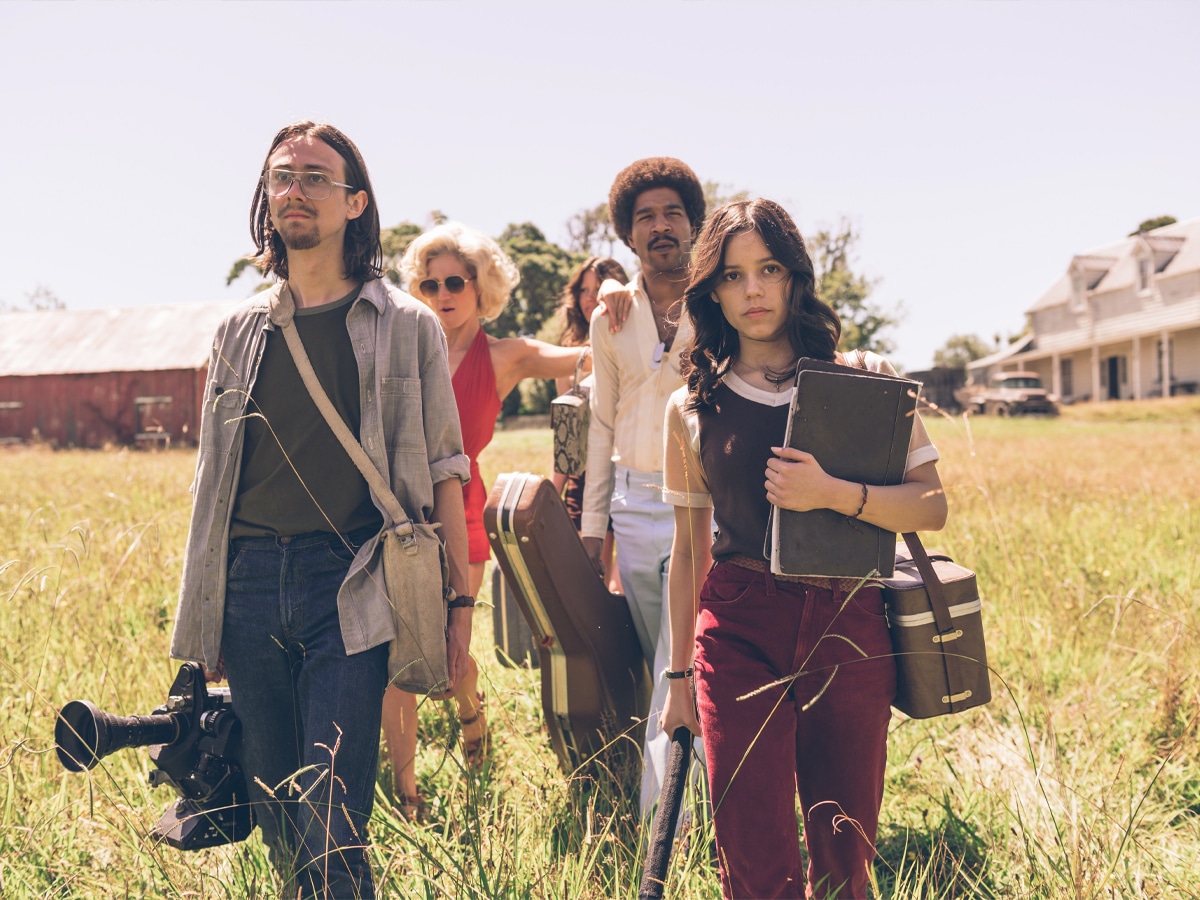 X (2022)
IMDB rating: 6.6
Starring: Mia Goth, Jenna Ortega, Brittany Snow
Director: Ti West
How X only has a 6.6 on IMDB we'll never know because this slasher twist is stupidly entertaining. The brainchild of talented filmmaker Ti West, X stars Mia Goth, Jenna Ortega, and Brittany Snow as a group of filmmakers who decide to shoot a pornographic film on the secluded property of an elderly Texas couple. But things take a terrifying turn when a mysterious killer starts targeting the unsuspecting crew. With nods to classic slashers like The Texas Chain Saw Massacre, X is a blood-soaked homage that will have you on the edge of your seat and easily one of the scariest movies we've seen for a while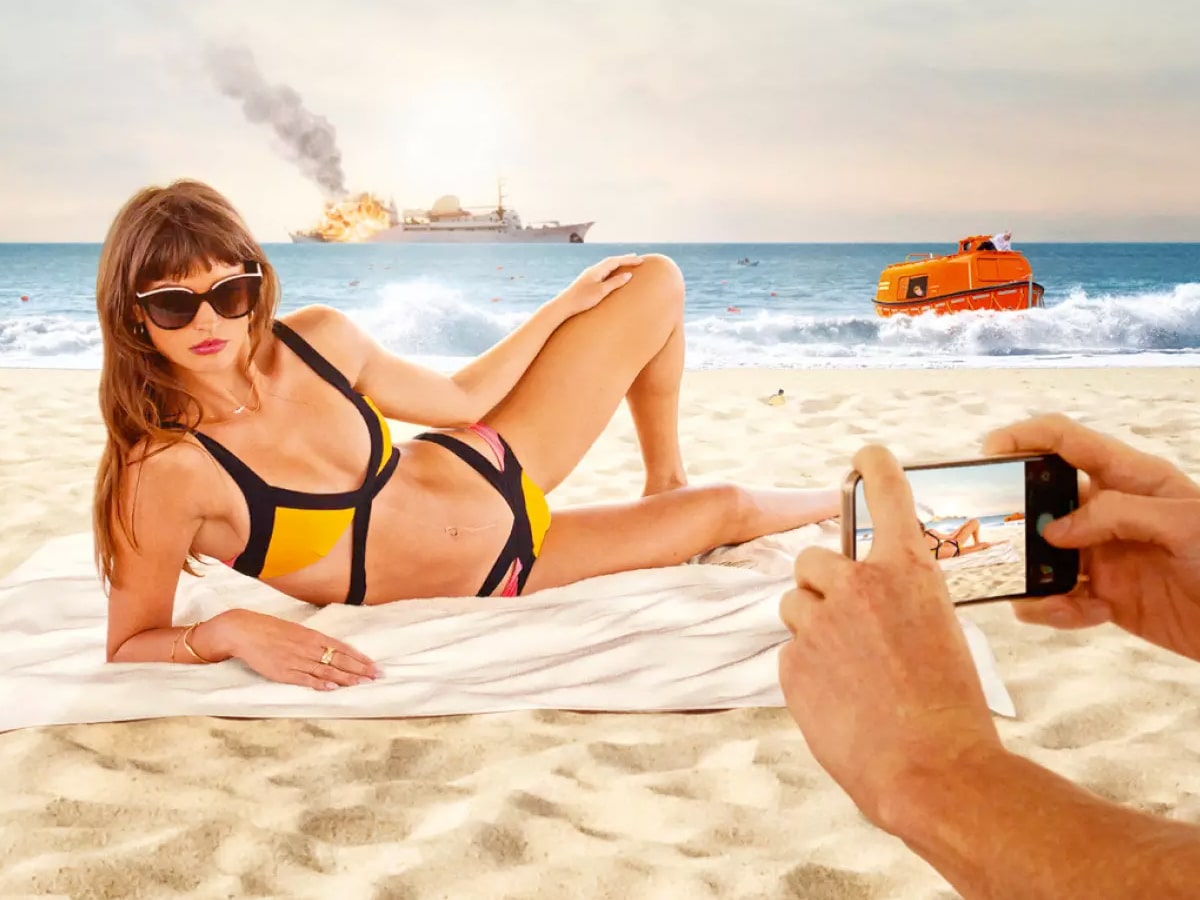 Triangle of Sadness (2022)
IMDB rating: 7.3
Starring: Thobias Thorwid, Harris Dickinson, Charlbi Dean
Director: Ruben Östlund
Get ready for a hilarious but also seriously twisted adventure in Ruben Östlund's award-winning masterpiece Triangle of Sadness. In this Palme d'Or winner, social norms get flipped on their head, exposing the ugly connection between power and beauty. Glamorous couple Carl (Harris Dickinson) and Yaya (Charlbi Dean) embark on a luxurious cruise for the ultra-wealthy. But things turn wild when they encounter the unhinged boat captain, brilliantly portrayed by Woody Harrelson. What seemed like a dreamy Instagram-worthy trip quickly spirals into chaos, leaving the survivors stranded on a desert island, fighting for their lives.
The Unbearable Weight Of Massive Talent (2022)
IMDB rating: 7
Starring: Nicolas Cage, Pedro Pascal, Tiffany Haddish
Director: Tom Gormican
Starring Nic Cage as, uh, Nic Cage, The Unbearable Weight of Massive Talent is massively funny – I'm talking actual laugh-out-loud moments, especially from Pedro Pascal (who plays a diehard Nick Cage fan). Basically, everyone's favourite actor Nicolas Cage is failing to land new movie roles and is desperate for some moolah. So, when a wealthy fan offers him a $1 million deal to attend a birthday bash, Cage dives headfirst into a world of absolute madness. Suddenly, he's thrust into an unconventional mission that requires him to channel his iconic characters to save the day. It's truly outrageous in the best way possible.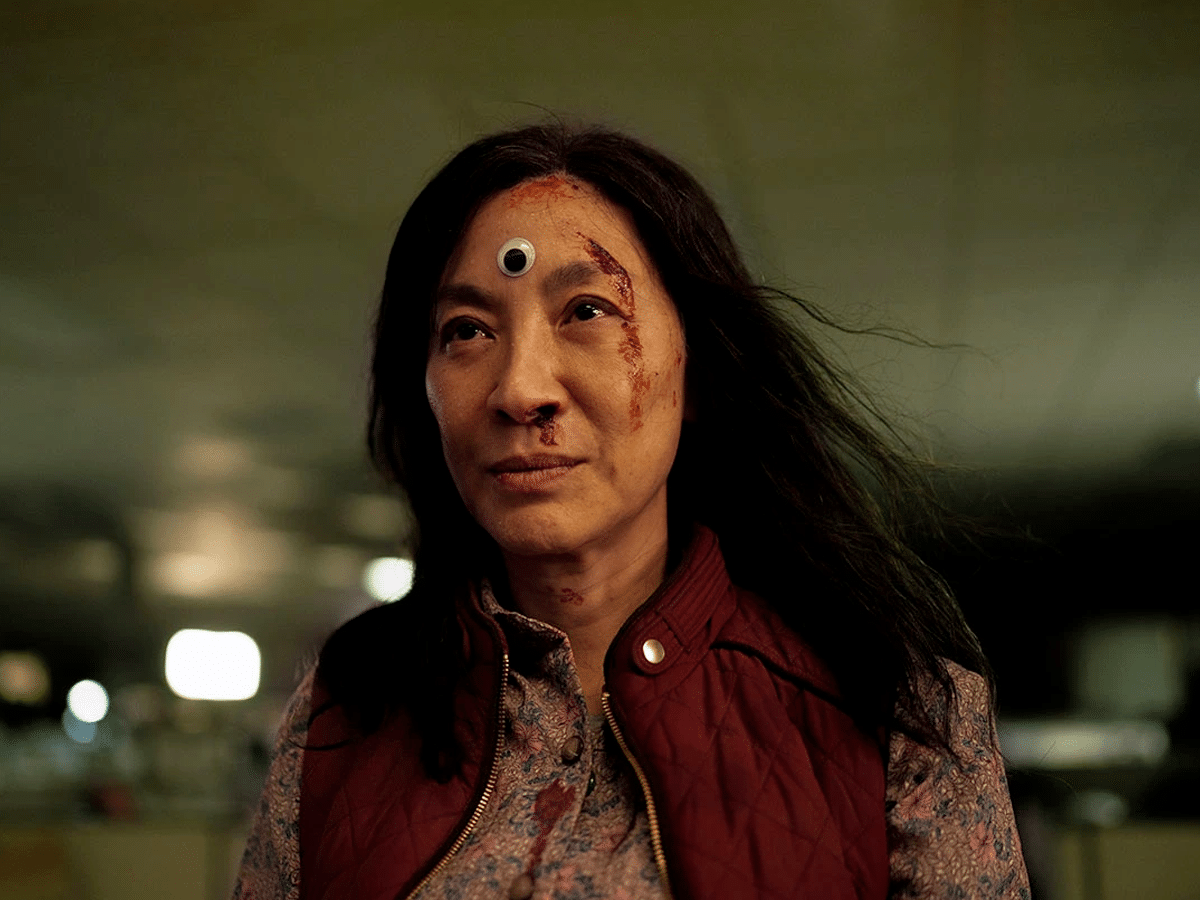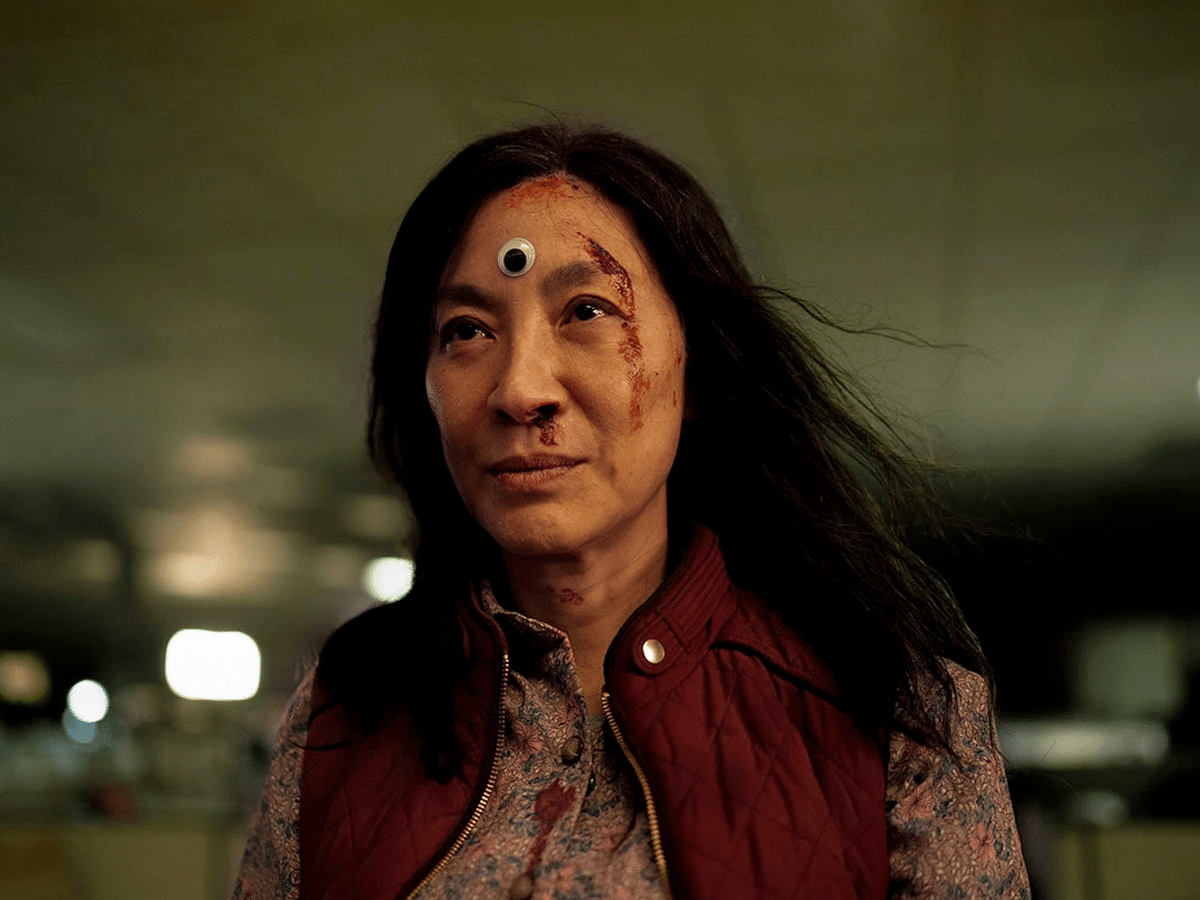 Everything Everywhere All at Once (2022)
IMDB rating: 7.8
Starring: Michelle Yeoh, Stephanie Hsu, Jamie Lee Curtis
Director: Daniel Kwan,Daniel Scheinert
Oscar-winning Everything Everywhere All at Once is without a doubt one of the best movies to watch on BINGE; after all, it did win SEVEN Oscars. In what can only be described as a mind-bending adventure, the fate of the world hangs in the balance of an unlikely hero and she must summon every ounce of her newfound powers to save the day. With strange twists, bewildering dangers, and a quest that will leave you questioning everything you thought you knew, this is a movie that will change you for the better.
Top Movies on BINGE – Drama
Where the good stuff lies, the top movies on BINGE are often found in the drama category and it's no real surprise. From seedy undertones in The Northman to the host of tense moments of Belfast, the streaming service isn't short of dramatic tension. Here are the best drama movies on BINGE.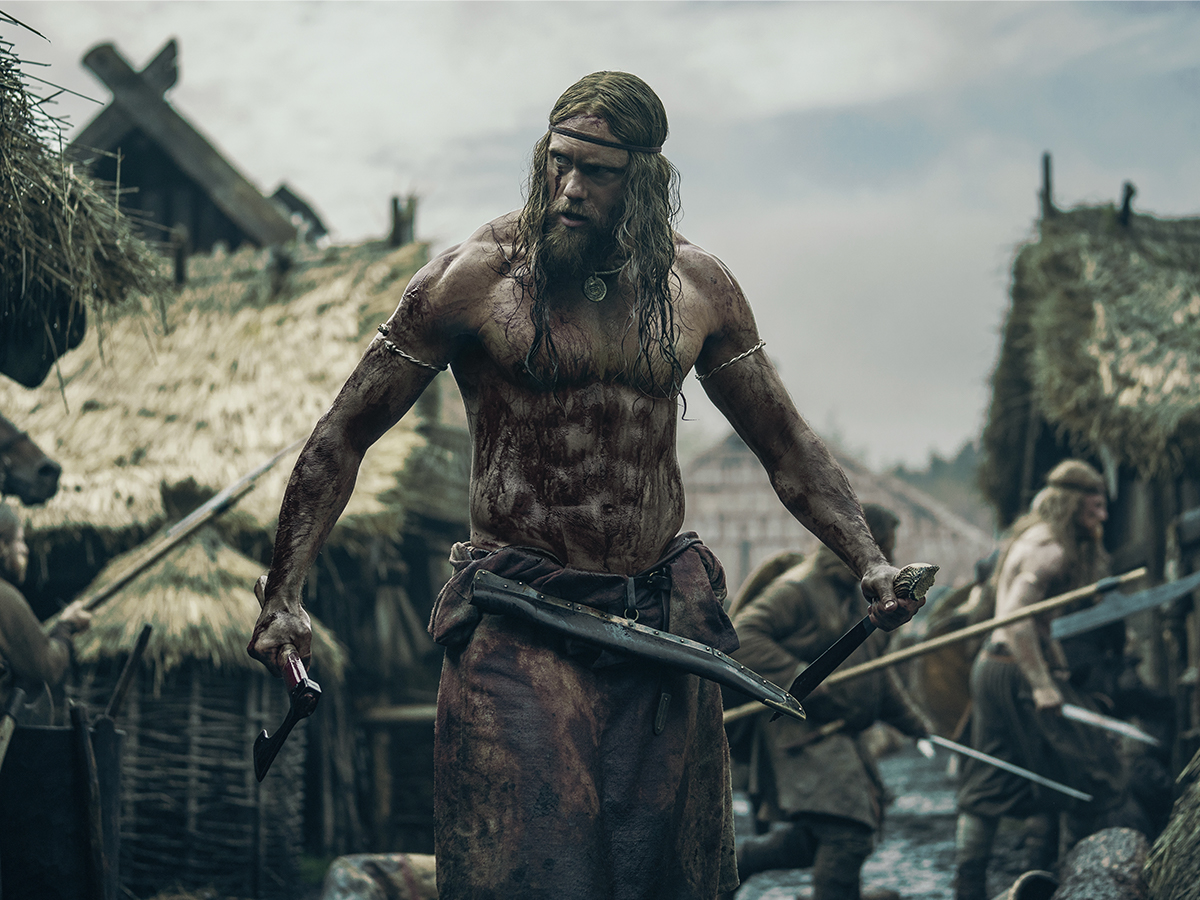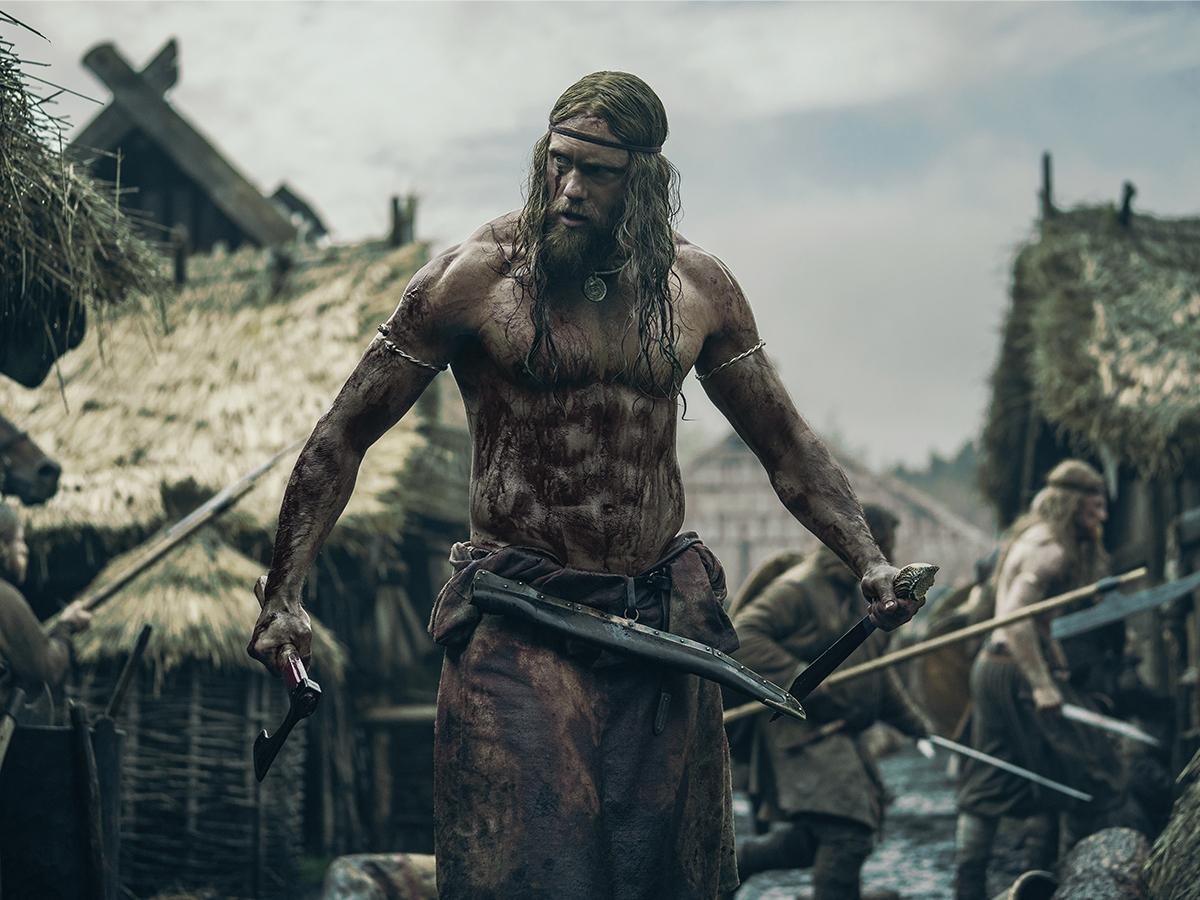 The Northman (2022)
IMDB rating: 7
Starring: Alexander Skarsgård, Nicole Kidman, Claes Bang
Director: Robert Eggers
Directed by the mastermind Robert Eggers and boasting an all-star cast, The Northman follows Amleth, a fierce Viking prince, as he embarks on a quest for vengeance after his father's brutal murder. With Norse mythology as its guiding force, The Northman features plenty of epic battles, intricate storytelling, and larger-than-life characters.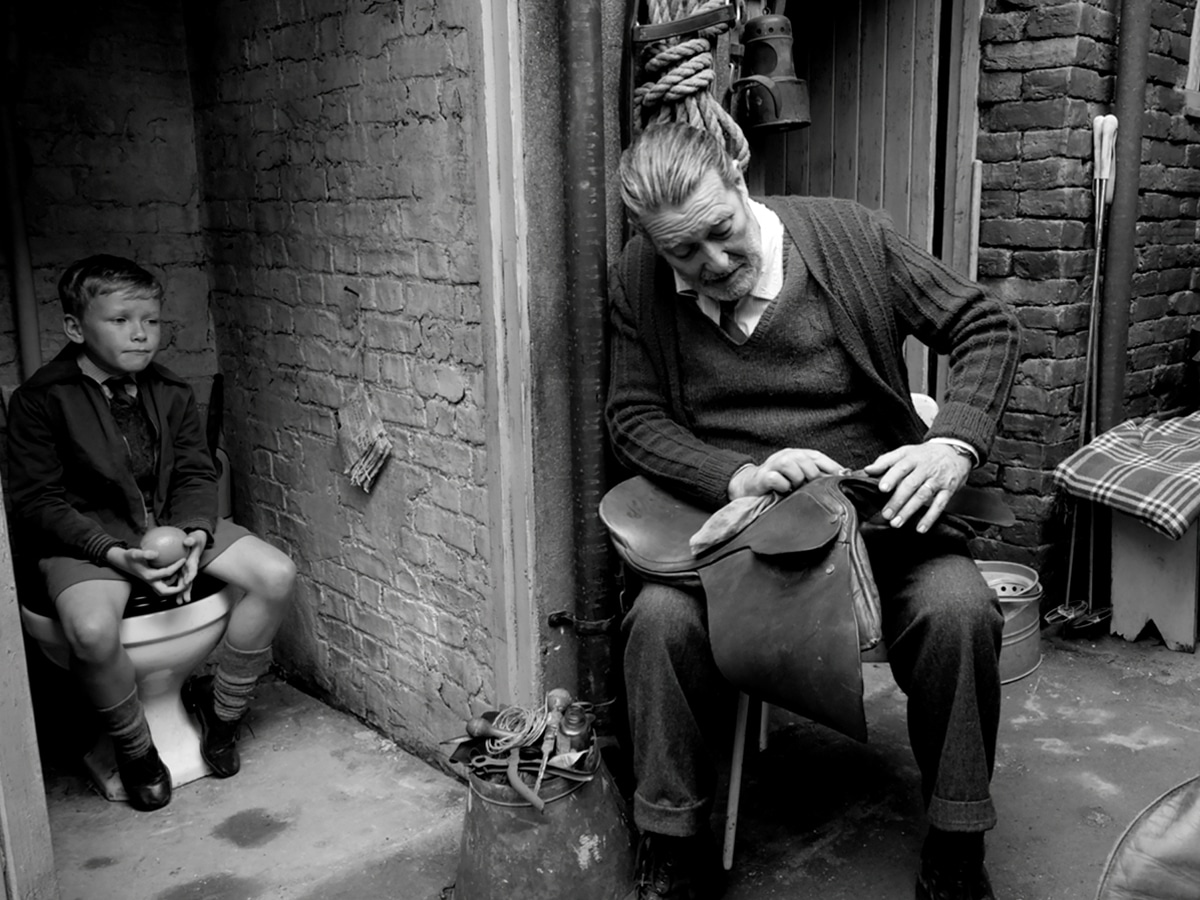 Belfast (2021)
IMDB rating: 7.3
Starring: Jude Hill, Lewis McAskie, Caitríona Balfe
Director: Kenneth Branagh
Prepare to be captivated by the heartfelt and deeply personal story of Belfast. Written and directed by the incredible Kenneth Branagh, this autobiographical film takes us on a nostalgic journey through his own childhood in Northern Ireland during the turbulent late 1960s. Belfast beautifully portrays a violent and chaotic period, but it does so through the innocent and joy-filled perspective of a nine-year-old boy. Shot in mostly black-and-white, with splashes of vibrant colour, this film will undoubtedly touch your heart.
Classic Movies on BINGE
From The Godfather to Goodfellas, there are a number of classic movies on BINGE for you to check out. Let's go through all the major releases to keep in mind next time you start scrolling.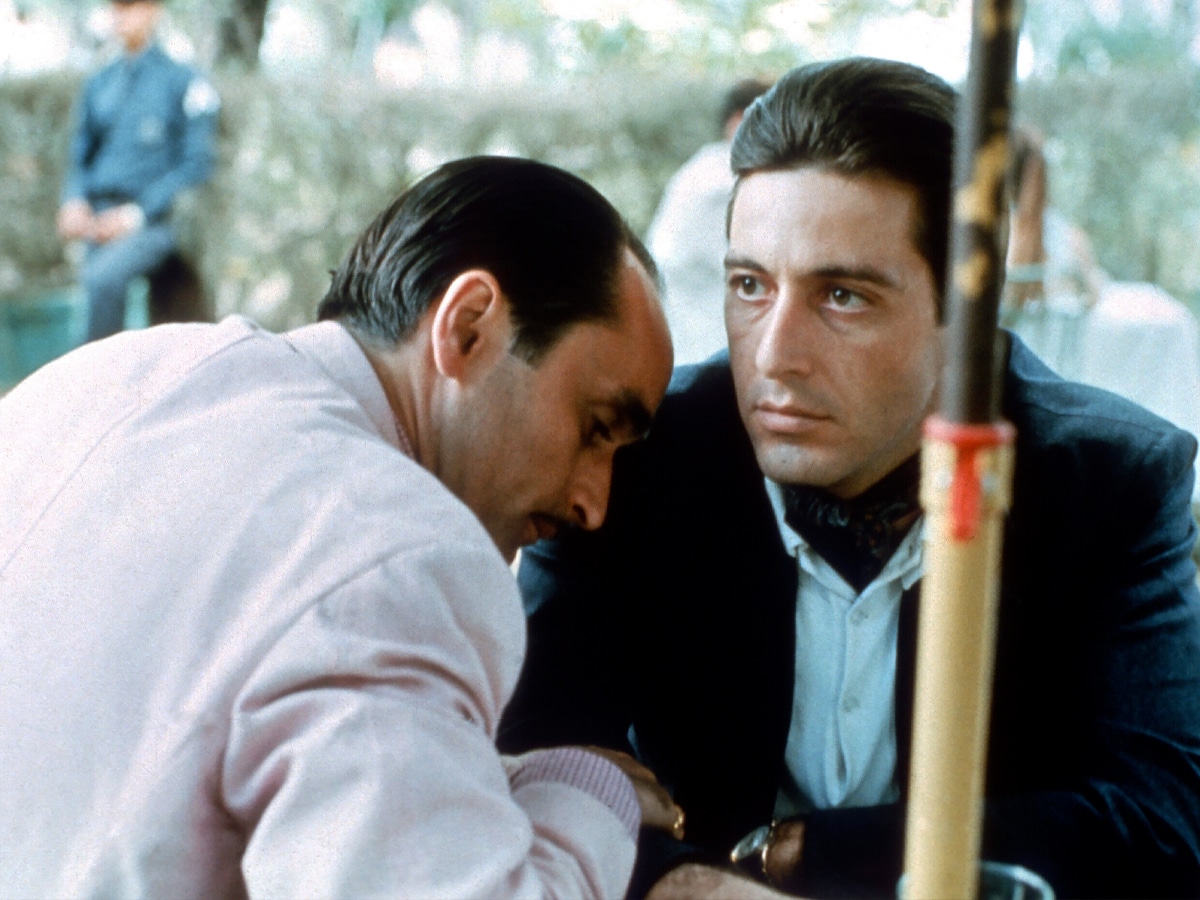 The Godfather: Part II (1974)
IMDB rating: 9
Starring: Al Pacino, Robert De Niro, Robert Duvall
Director: Francis Ford Coppola
You can't make a list of the best movies on BINGE without including The Godfather: Part II. In the second instalment of the legendary Godfather trilogy, we dive deeper into the Corleone family's gripping saga, following the parallel journeys of a young and ambitious Vito Corleone, witnessing his rise to power and the cunning tactics he uses to establish his empire. We also get to witness the ongoing escapades of Michael Corleone, who has taken the reins as the head of the Corleone crime family. It's a whirlwind of power struggles, loyalty tests, and incredible drama that will keep you on the edge of your seat.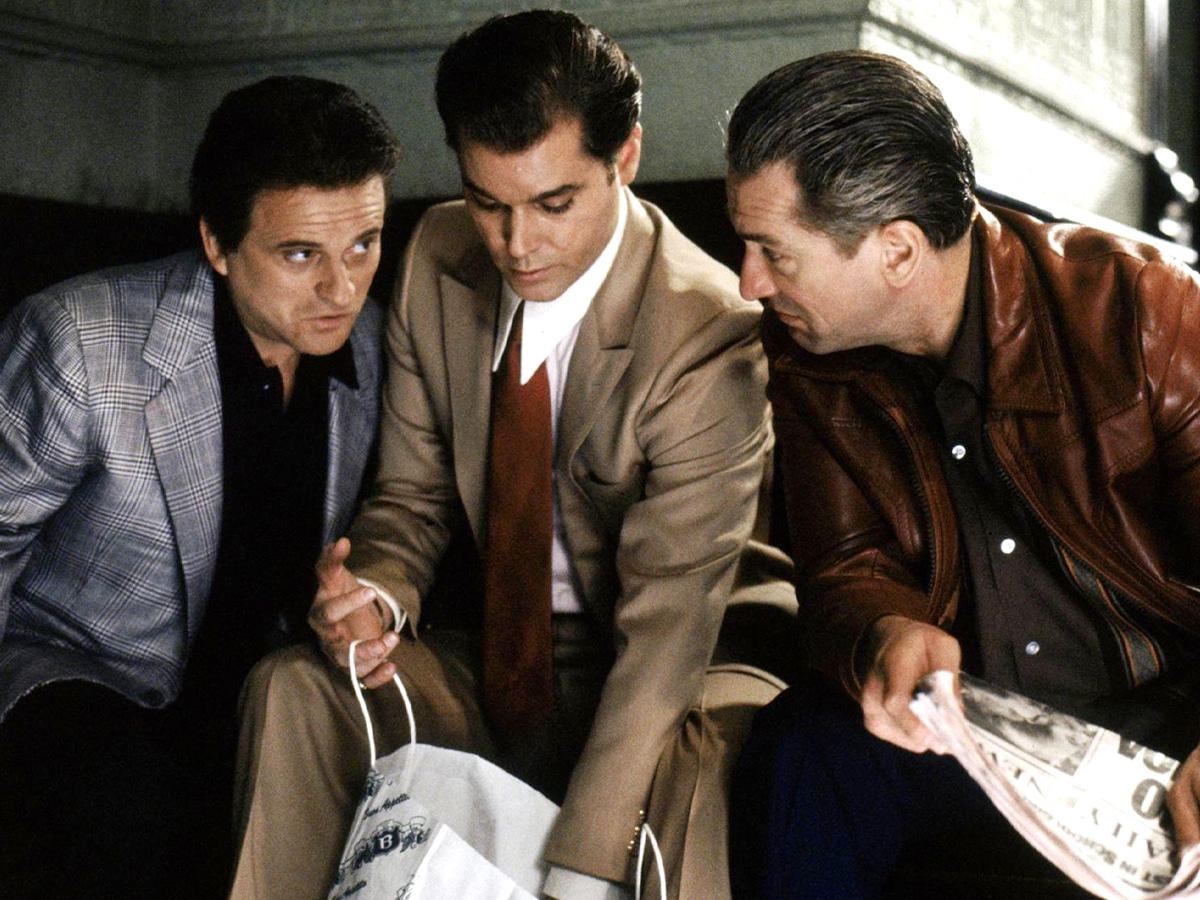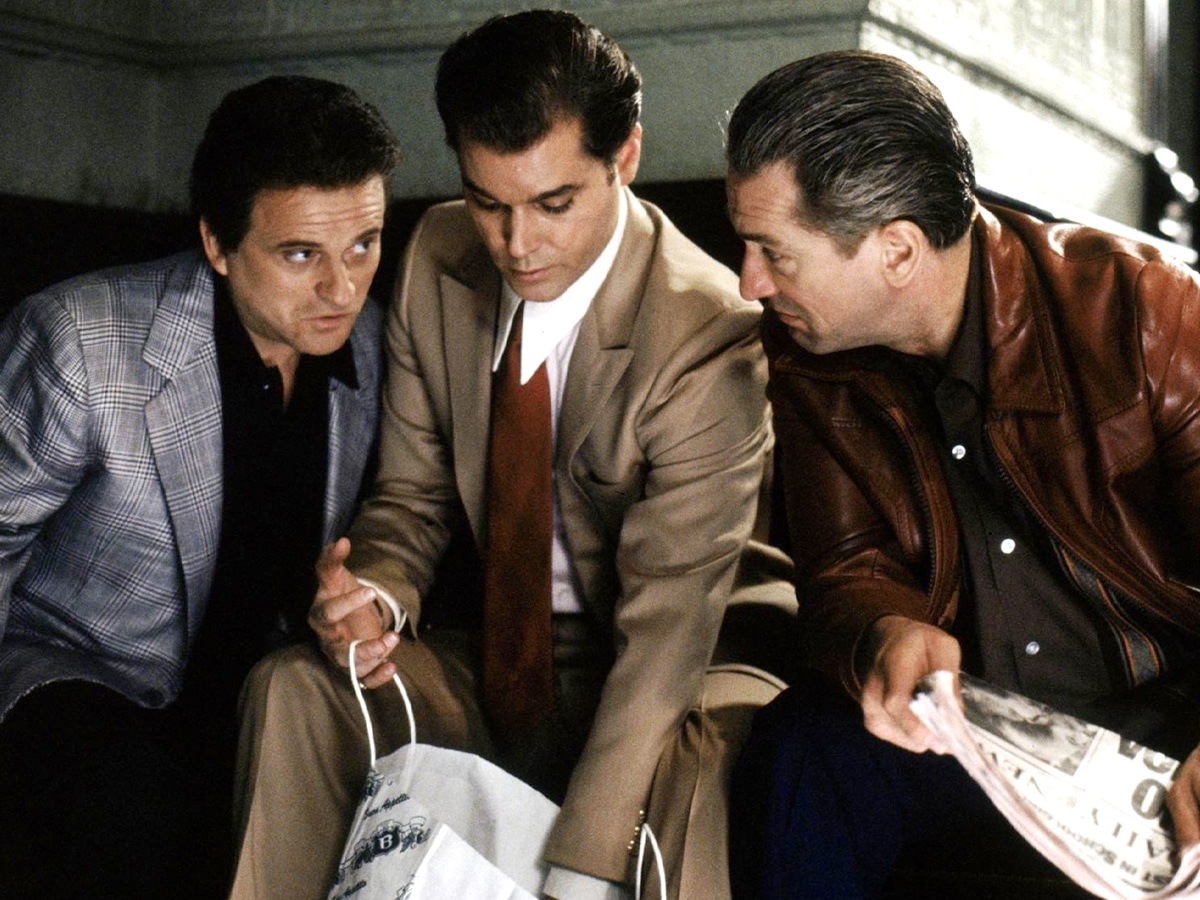 Goodfellas (1990)
IMDB rating: 8.7
Starring: Robert De Niro, Ray Liotta, Joe Pesci
Director: Martin Scorsese
Directed by the masterful Martin Scorsese and featuring an unforgettable cast, Goodfellas is an absolute must-see for any crime genre fan. This iconic movie will take you on a rollercoaster ride through the life of Henry Hill, a charming and daring mobster. Alongside his – let's say 'colourful' crew of friends, we witness their rise to power, navigating the treacherous world of organised crime with style, swagger, and plenty of sass.
Comedy Movies on BINGE
Who doesn't love a good laugh? Thankfully, BINGE delivers on the humour front, dishing out some of the best comedies on any streaming platform. From the high-octane Anchorman: The Legend of Ron Burgundy to the overly meta The Big Lebowski, the streaming isn't short on a joke. Here are the best comedy movies on BINGE.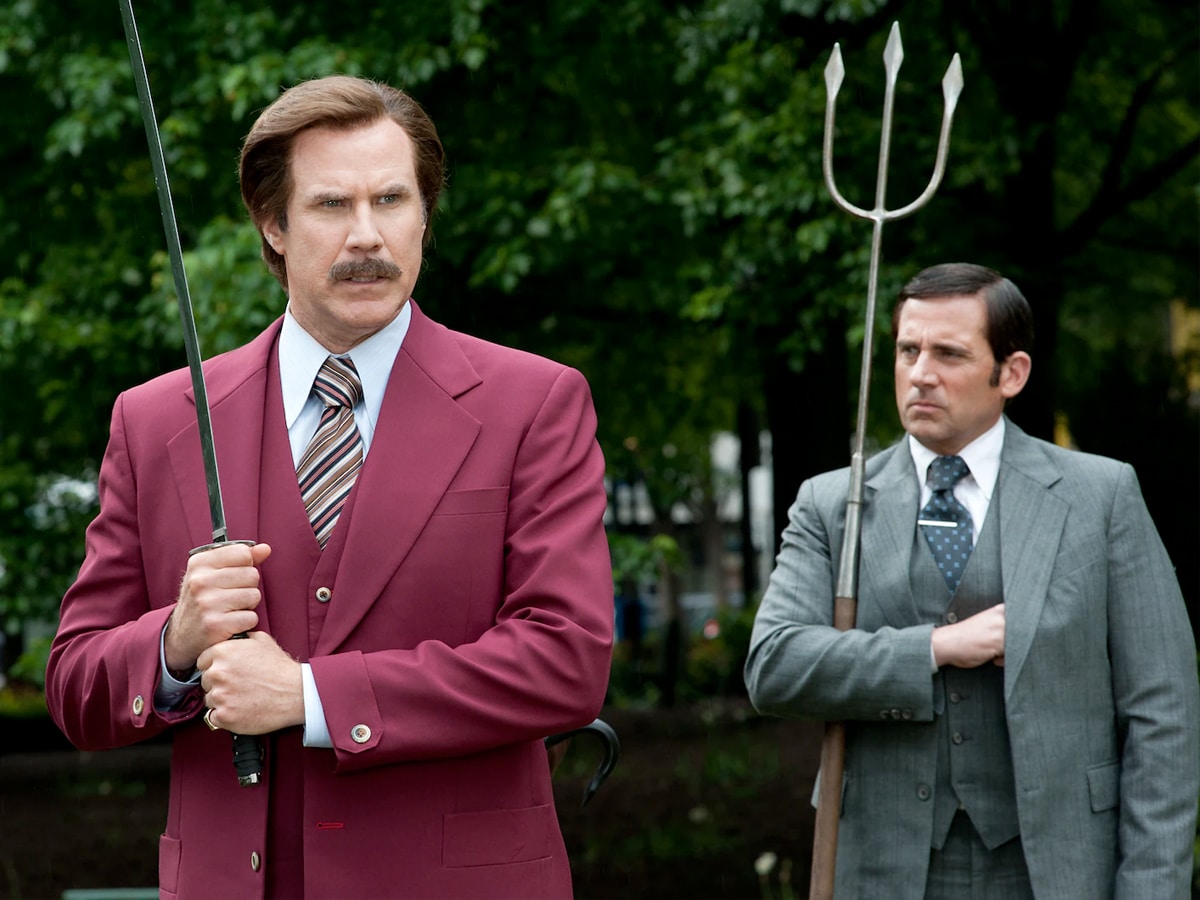 Anchorman: The Legend of Ron Burgundy (2004)
IMDB rating: 7.2
Starring: Will Ferrell, Christina Applegate, Steve Carell
Director: Adam McKay
An absolute comedy classic, Anchorman stars Will Ferrell as the iconic Ron Burgundy (who's kind of a big deal, if you didn't know) and it's an absolute travesty this movie isn't rated higher on IMDB. Anchorman is a true laugh-out-loud comedy that brilliantly captures the absurdity and flamboyance of 1970s news broadcasting. With its irreverent humour, quotable lines, and unforgettable characters like the clueless weatherman Brick Tamland (Steve Carell), the suave field reporter Brian Fantana (Paul Rudd), and the sports-loving Champ Kind (David Koechner), the film is a timeless comedic gem that'll leave you in stitches each time you watch it.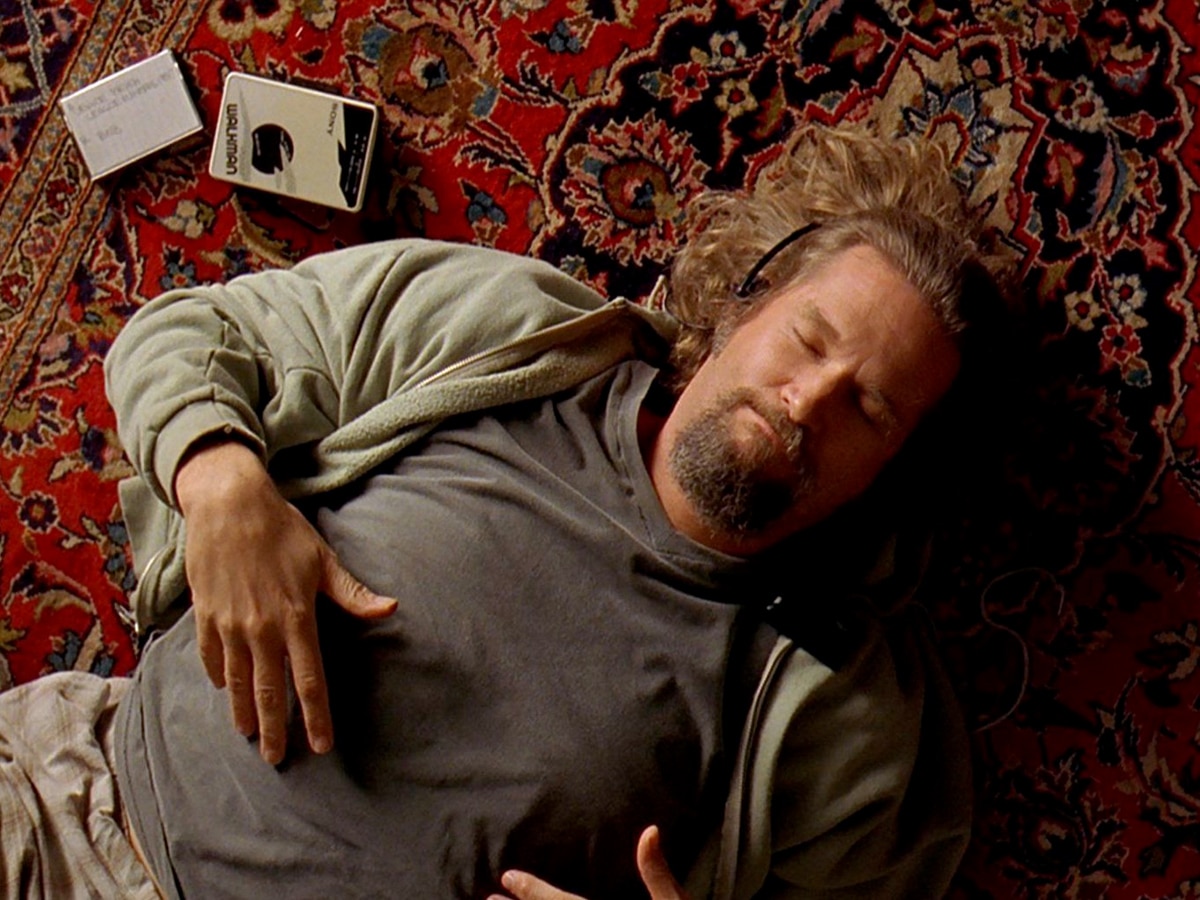 The Big Lebowski (1998)
IMDB rating: 8.1
Starring: Jeff Bridges, John Goodman, Julianne Moore
Director: Joel Coen, Ethan Coen
The Big Lebowski is a cult classic comedy that follows the misadventures of Jeff "The Dude" Lebowski. Mistaken for a millionaire with the same name, The Dude gets entangled in a kidnapping case that spirals into a convoluted web of chaos and mistaken identities. Directed by the Coen Brothers, this offbeat film is an ode to the absurdity of life and solidifies The Big Lebowski's status as a beloved cult classic.
Movies to Watch on BINGE – Thriller & Sci-Fi
If you're looking to transport yourself to another dimension, or perhaps just to another century, only the best sci-fi on BINGE will do. An often overlooked genre, sci-fi movies have emerged as a major drawcard for the platform over the past few years, led by remakes like Blade Runner: 2049 and fantasy reimaginings from the world of gaming. Here are the best sci-fi movies on BINGE.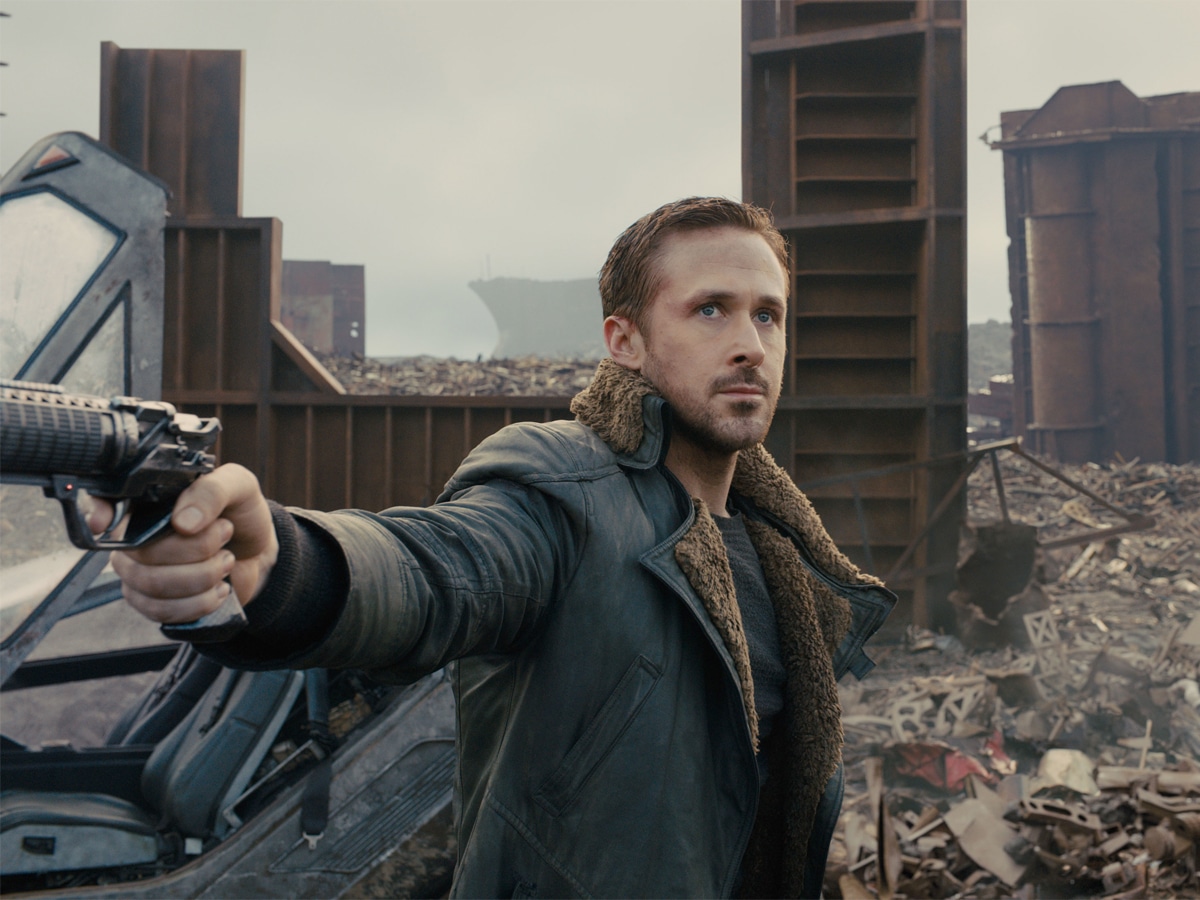 Blade Runner 2049 (2017)
IMDB rating: 8
Starring: Ryan Gosling, Harrison Ford, Ana de Armas
Director: Denis Villeneuve
The highly anticipated sequel to the original 1982 film, Blade Runner 2049, transports you to a dystopian future set three decades after the events of the first movie. In the sequel, we follow the journey of LAPD Officer K (Ryan Gosling), a new blade runner tasked with hunting down rogue replicants. However, as he carries out his mission, Officer K stumbles upon a hidden secret that has the potential to unravel the fragile balance between humans and replicants, threatening to plunge society into absolute chaos. Directed by Denis Villeneuve and featuring a stellar cast including Harrison Ford, Jared Leto and Robin Wright, this visually stunning and emotionally gripping film is a must-watch for fans of the original and lovers of thought-provoking science fiction.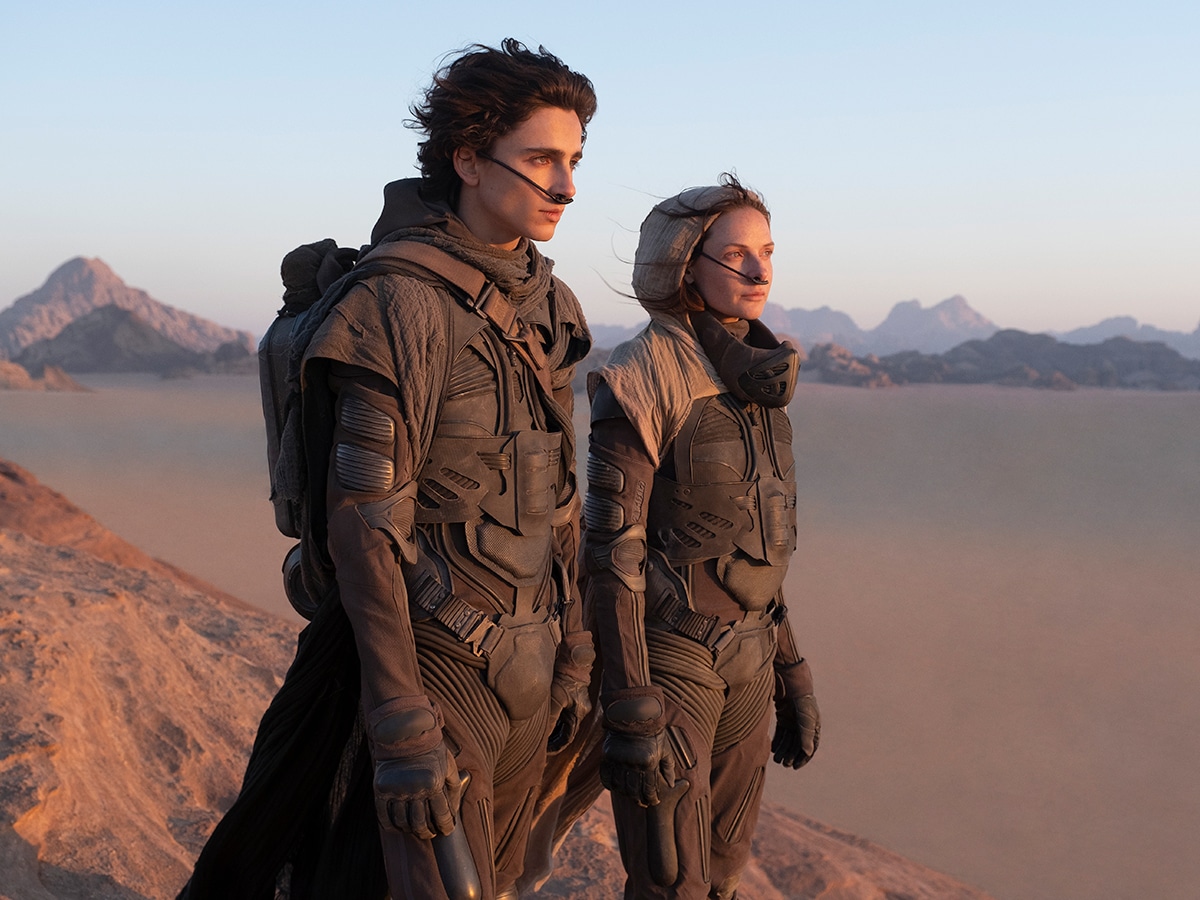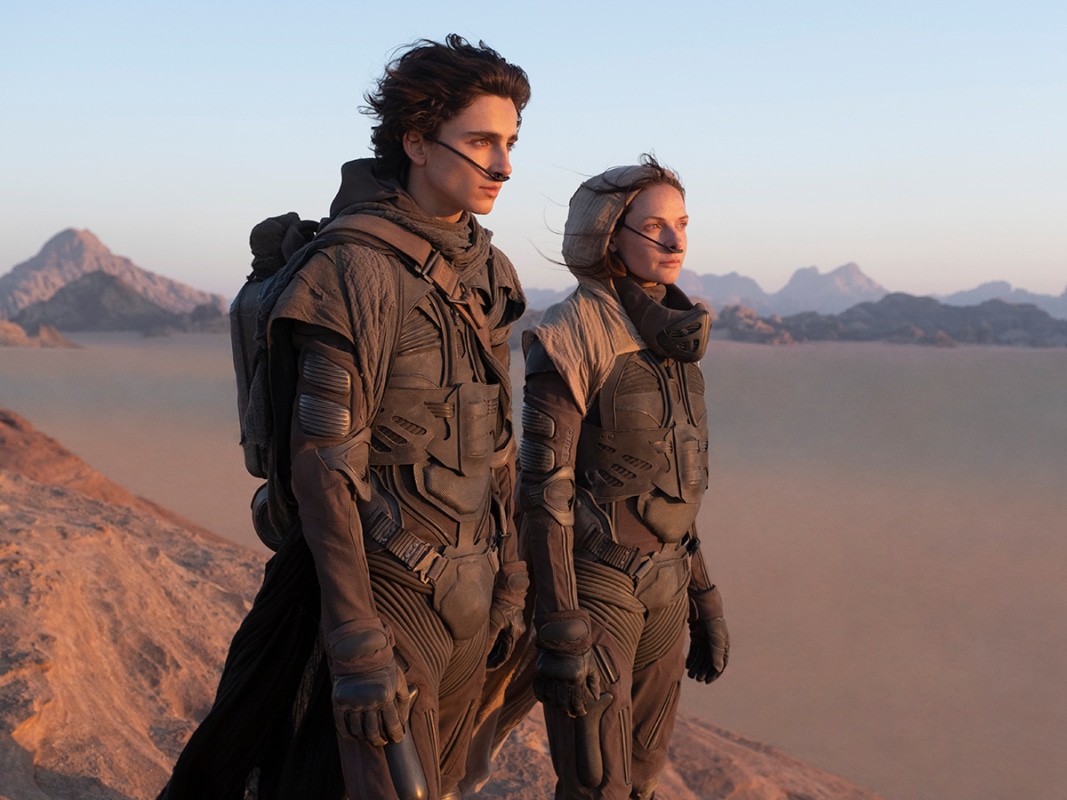 Dune (2021)
IMDB rating: 8
Starring: Timothée Chalamet, Rebecca Ferguson, Zendaya
Director: Denis Villeneuve
In the epic science-fiction film Dune (based on Frank Hubert's novel), noble families vie for control over the desert planet Arrakis. This coveted planet is the sole source of a valuable substance known as "spice," which grants extraordinary abilities and is vital for interstellar travel. Directed by visionary filmmaker Denis Villeneuve, Dune is a visually stunning and immersive cinematic experience like no other.
Best Action Movies on BINGE
BINGE is filled to the brim with action-packed features with lavish production values and epic set pieces. Here are the best ones we've found, but if you're looking to broaden your horizons, why not check out our guide to the best action movies of all time?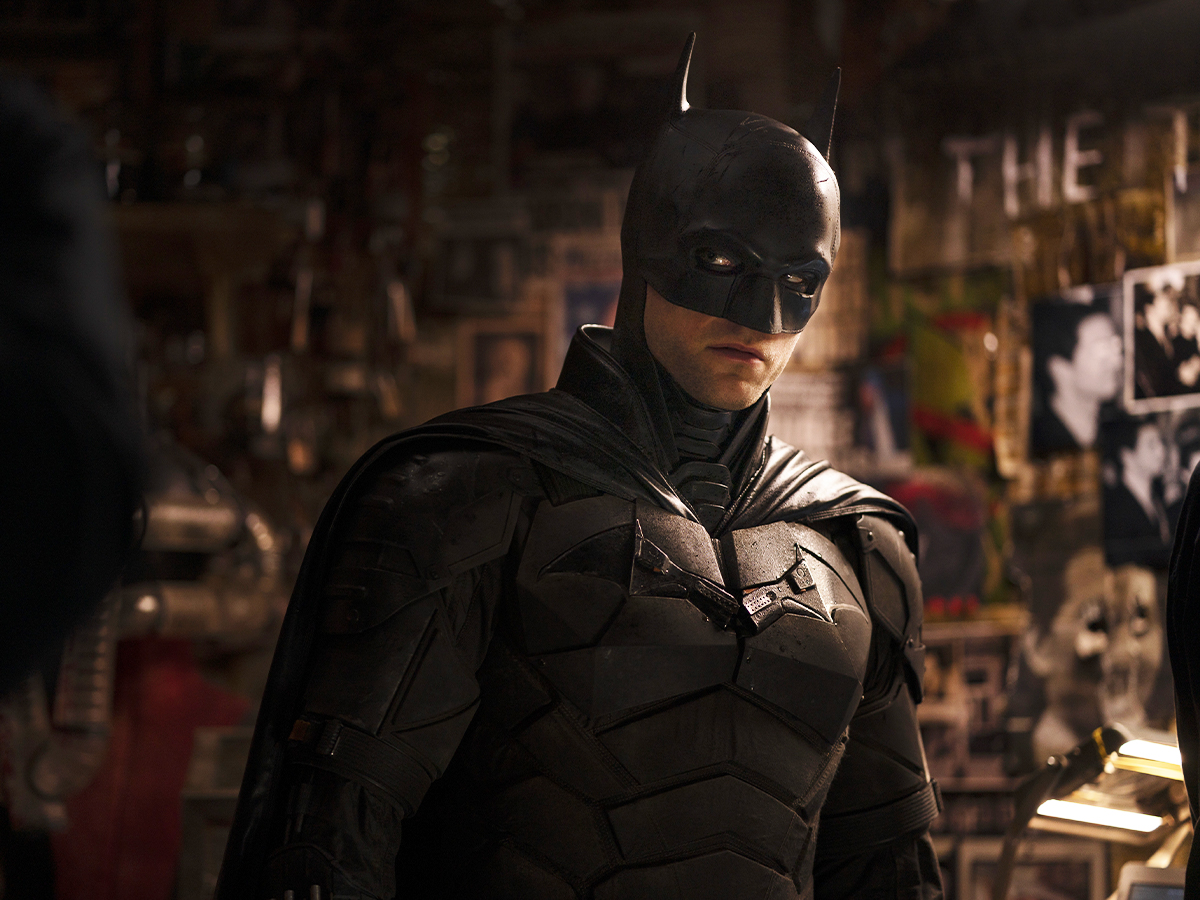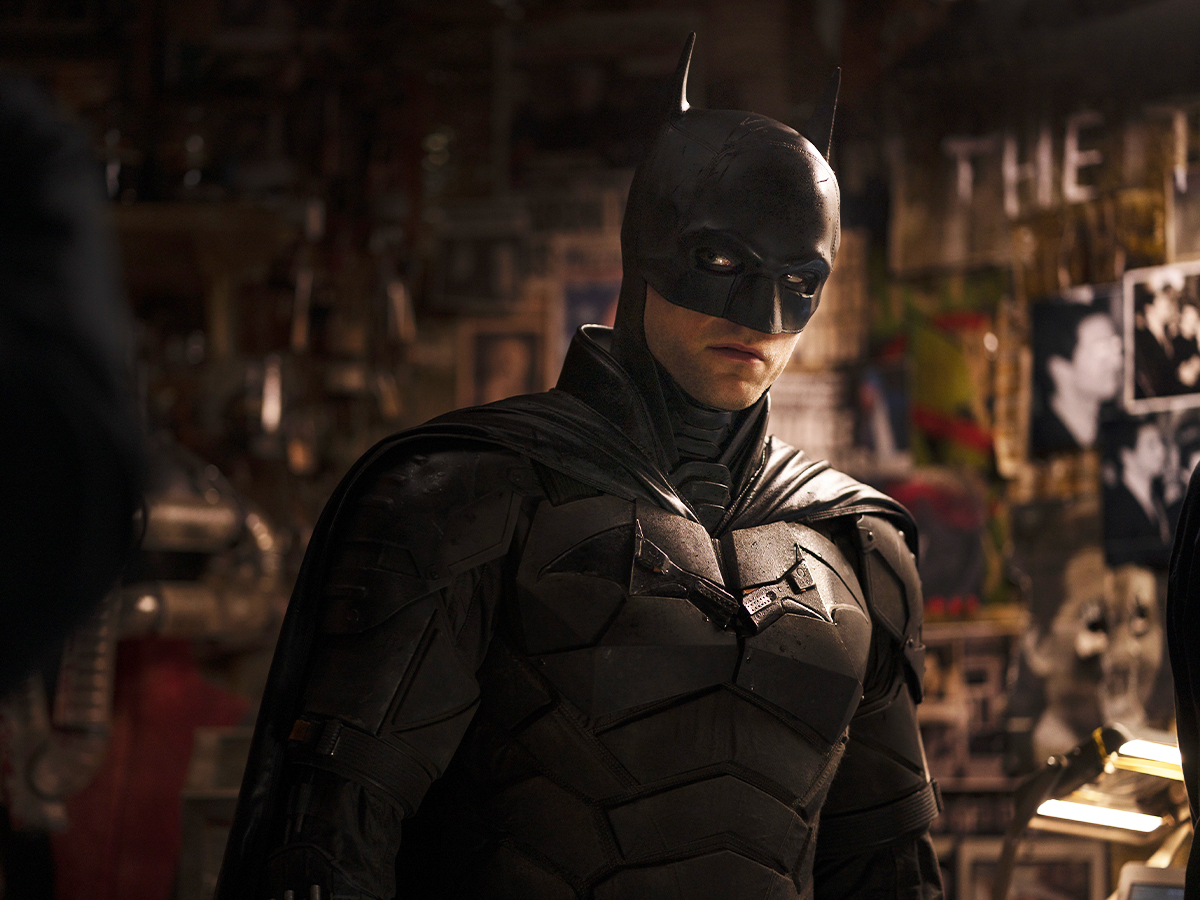 The Batman (2022)
IMDB rating: 7.8
Starring: Robert Pattinson, Zoë Kravitz, Jeffrey Wright
Director: Matt Reeves
In the dark and treacherous world of Gotham City, a wave of terror grips the metropolis once again as a sadistic serial killer sets their sights on key political figures. Faced with this heinous threat, Batman (played by Robert Pattinson) is compelled to delve into the depths of the city's hidden corruption, peeling back the layers of deceit and manipulation that have plagued Gotham for far too long.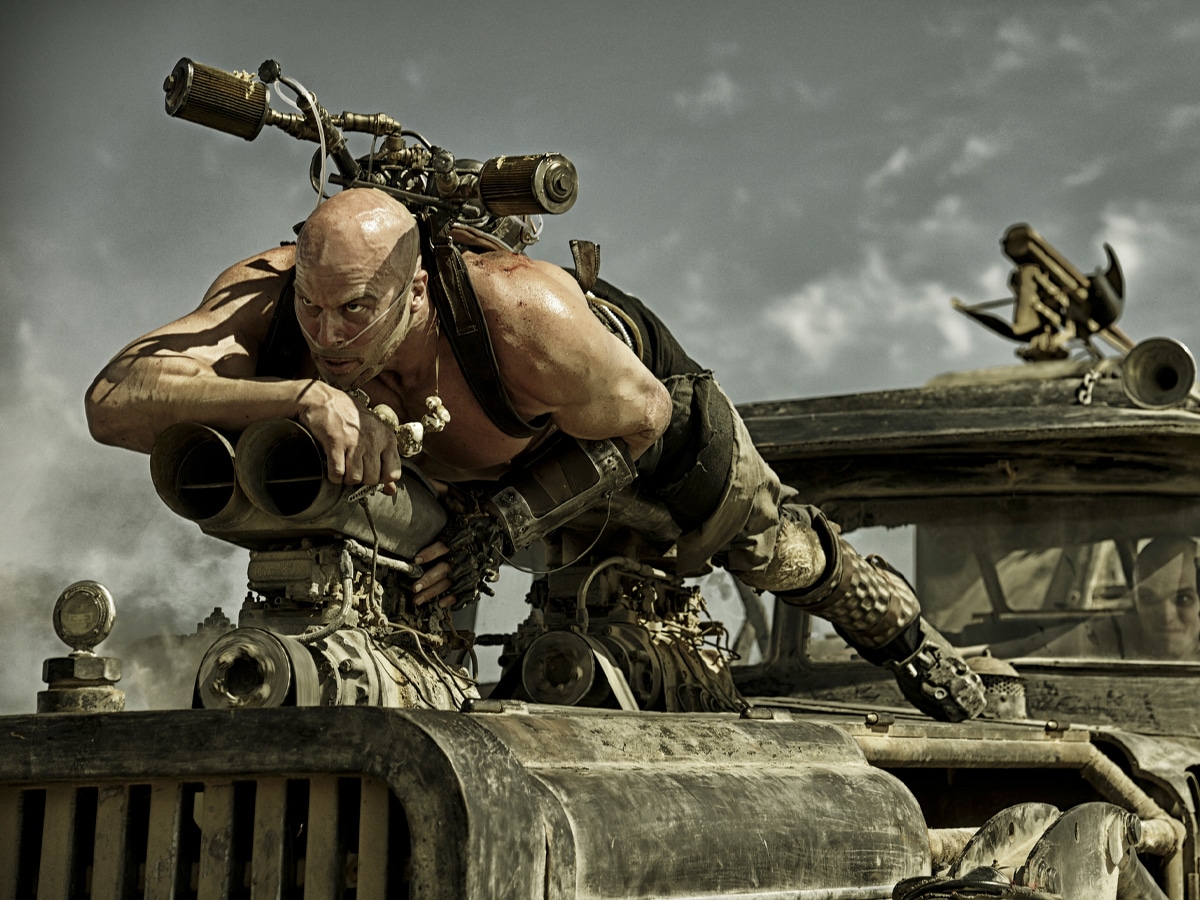 Mad Max: Fury Road (2015)
IMDB rating: 8.1
Starring: Tom Hardy, Charlize Theron, Nicholas Hoult
Director: George Miller
Set in a post-apocalyptic wasteland (with some shots filmed in Oz!) Mad Max: Fury Road follows the journey of Max Rockatansky (Tom Hardy). In this chaotic world, water and resources are scarce, and society has collapsed into violent factions. Max finds himself reluctantly teaming up with Furiosa (Charlize Theron), a courageous rebel who is determined to free a group of enslaved women from the clutches of a tyrannical warlord. Directed by the visionary George Miller, Mad Max: Fury Road is a heart-racing and visually stunning movie that delivers non-stop action, jaw-dropping stunts, and a relentless pursuit of freedom.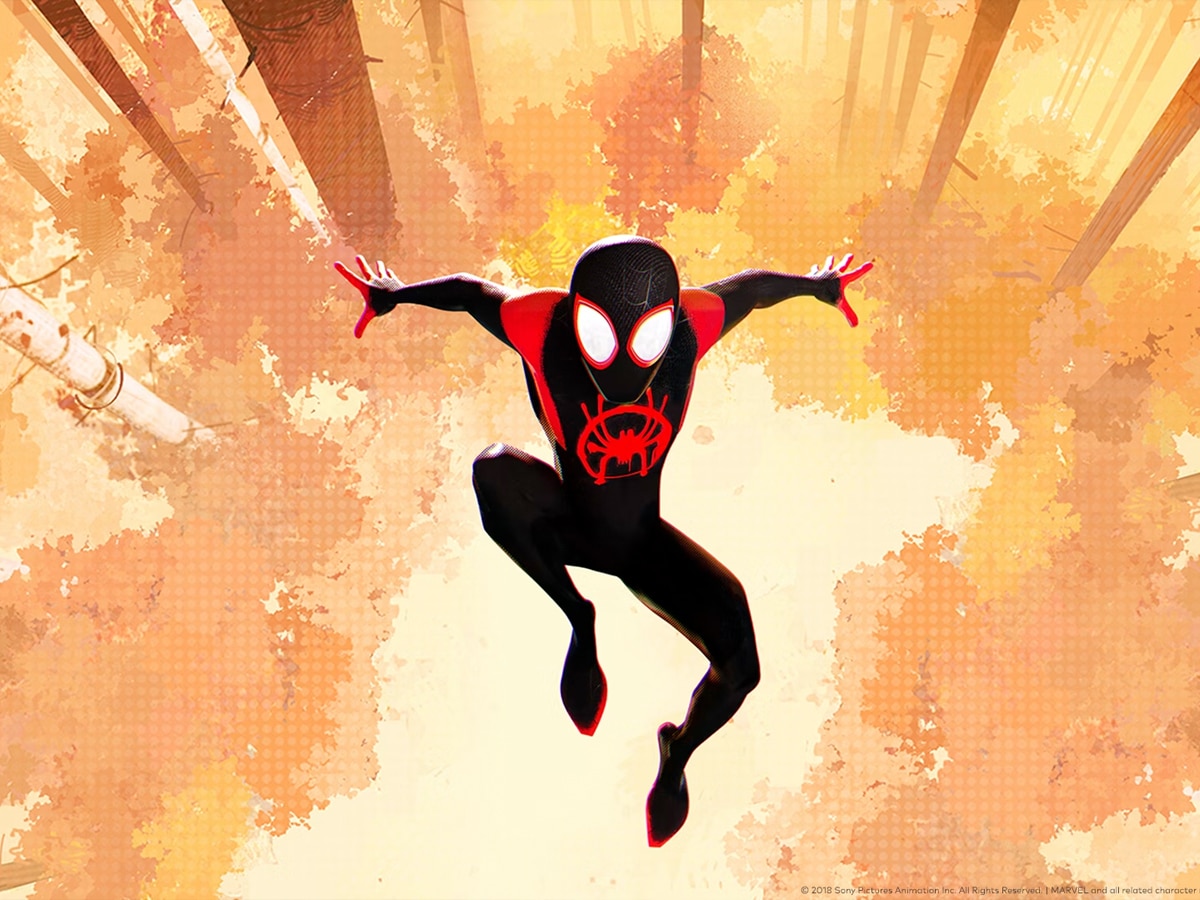 Spider-Man: Into the Spider-Verse (2018)
IMDB rating: 8.4
Starring: Shameik Moore, Jake Johnson, Hailee Steinfeld
Director: Peter Ramsey, Bob Persichetti, Rodney Rothman
In this animated Spiderman adventure, we meet Miles Morales, a teenager from Brooklyn who gets bitten by a radioactive spider and …you know the drill. As he embraces his newfound powers, Miles realises he's not the only web-slinger around when a dimensional rift opens up and brings together Spider-People from other dimensions. Now, Miles must team up with his counterparts, including Peter Parker and Gwen Stacy, to stop a looming threat that poses a danger to all realities. Spider-Man: Into the Spider-Verse is a fresh and exhilarating take on the iconic superhero, offering an unforgettable cinematic experience for fans of all ages.
Things to Consider for BINGE Movies
So, you want to know more about BINGE in Australia and if it's worth your hard-earned cash? Here's what ya need to know.
BINGE Exclusives
BINGE is an Australian streaming service that was launched in 2020 as an alternative to Foxtel Now. It's owned by Streamotion, a subsidiary of News Corp and a sister company to Foxtel. Though not officially a Foxtel product, BINGE has access to the same content rights that News Corp has acquired for Foxtel.
BINGE also has access to a range of exclusive shows and movies you won't find anywhere in Australia as the platform is built on partnerships with major content providers such as HBO, NBCUniversal, and Warner Bros.
Cost of BINGE
The Basic plan starts at $10 per month, the Standard plan is $16 per month and the Premium plan is $18 per month. The main differences between these plans are the number of simultaneous screens that can be watched and the video quality available
Does BINGE Offer a Free Trial?
Yes! BING offers a 2-week free trial (14 days) to new customers on Basic, Standard, and Premium subscriptions.
Alternatives to BINGE Movies
If you don't have a BINGE subscription, or you are looking for something a little more specific, we've got you covered. Check out some of our other movie guides and TV series lists to help you avoid doom-scrolling the streaming platforms all night long.
How Man of Many Chose This List of Best Movies on BINGE
Wondering how we came up with the best movies on BINGE Australia? No, we didn't just go around the office asking everyone their fave BINGE movies (although we have no doubt the Man of Many team would come up with a cracking list). Instead, we put our research skills to good use and made our list of the top movies on BINGE based on reviews from critics, IMDB ratings, and what's popular on BINGE Australia.
Best Movies on BINGE FAQs
Does BINGE have movies?
You betcha BINGE Australia has movies! From iconic classics like Goodfellas and Anchorman to newer flicks like Top Gun: Maverick, The Batman and The Unbearable Weight of Massive Talent, there are plenty of amazing movies to watch on BINGE. 
Is BINGE better than Netflix?
BINGE and Netflix have their own unique stuff going on. BINGE has exclusive series and homegrown content, while Netflix has a massive library with tons of original shows and movies. It's not about which is better, but rather which platform has movies and TV shows you're interested in!